There are great restaurants and there are jaw-dropping sunsets but how about combining those two? If you are looking for a dinner with a sunset view to celebrate a special occasion you are at the right place.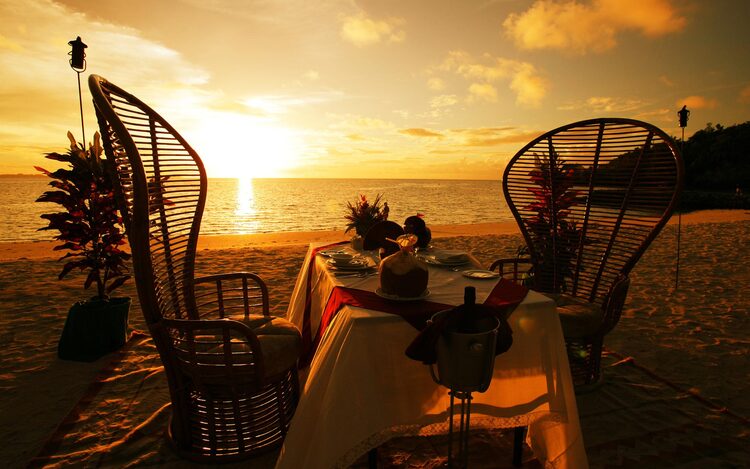 We have made a short guide with a selection of the globe's best spots for dinner at sunset. We've got islands, modern city spots and a few unexpected romantic places.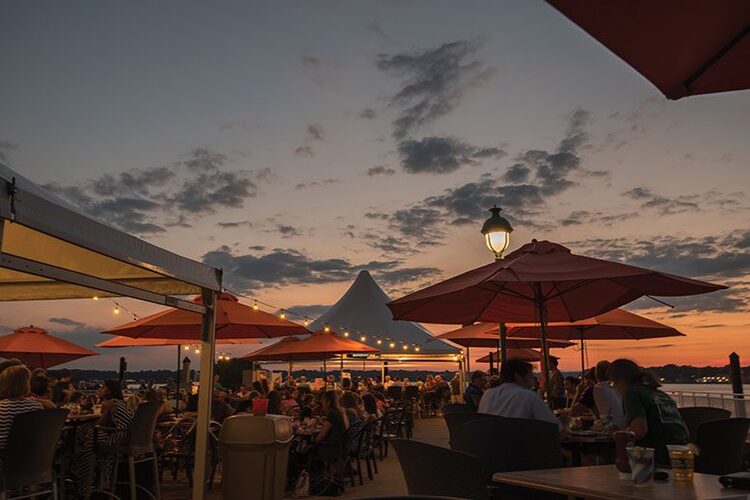 Cheers to the delicious food, happy occasions and gorgeous sunsets!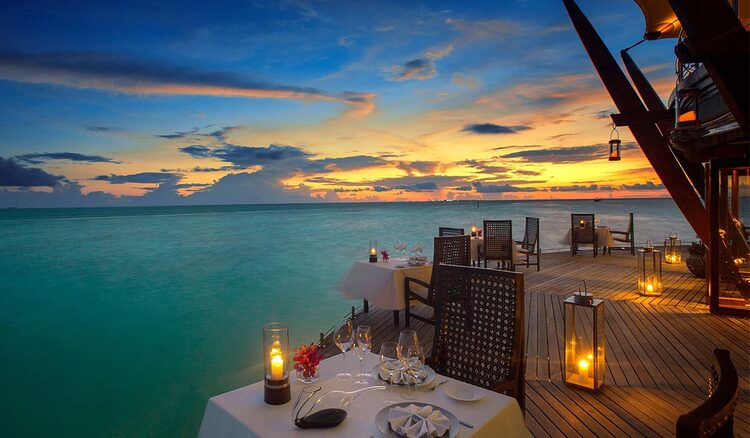 The Lighthouse Restaurant, Maldives
Don't keep this place for the honeymoon, visit any time you get the chance to because it is worth it. Located on a lagoon, this restaurant offers delicacies and a live band to set the tone for the explosion of colours in the sky.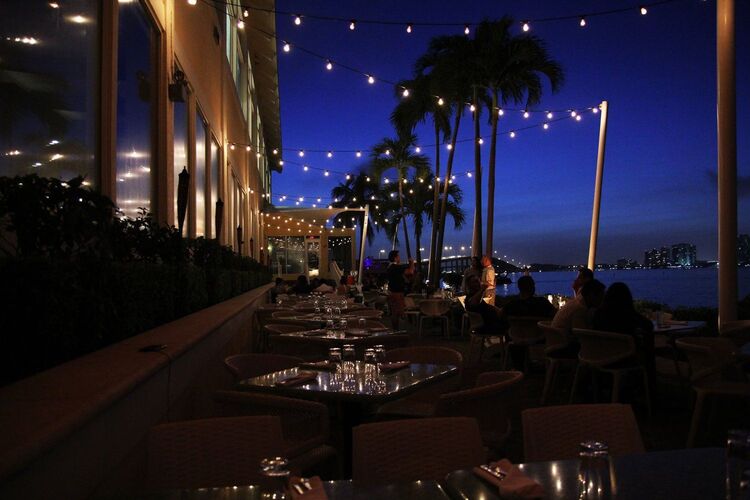 Rusty Pelican in Miami, United States
Miami is great for sunset chasing and one of the best spots to do that is the Rusty Pelican. If you really want to take your experience to the next level, splurge on some champagne and delicious appetizers.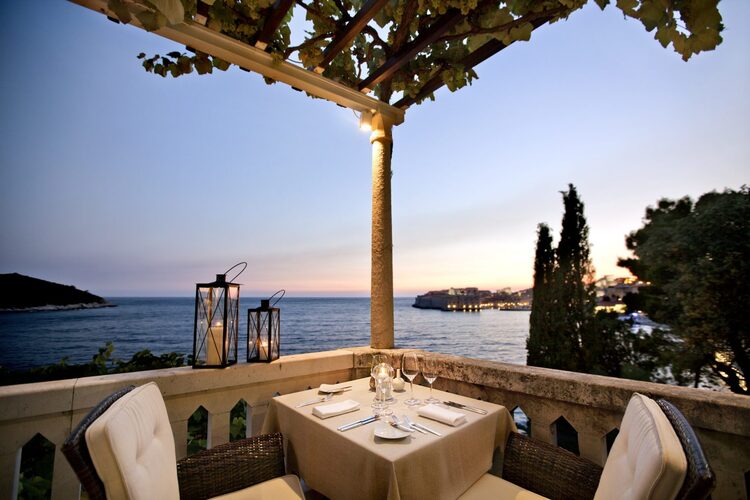 Victoria Restaurant at Villa Orsula, Croatia
This restaurant and bar is an innovative bistro overlooking the Adriatic Sea. You can delight in Peruvian cuisine while enjoying the views from the terrace. As you are bathing in the golden colours of the sunset you will try incredible ceviche and other traditional dishes.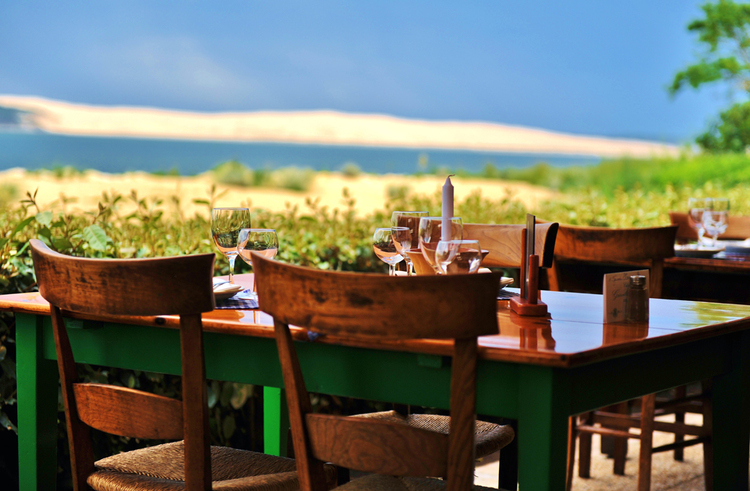 Chez Hortense in Cap Ferret, France
Although the dress code is casual, this is a great place to dress to impress. It is one of the most luxurious resorts in France, very close to Bordeaux. From the terrace, you can look at the peninsula's dunes silhouette against the setting sun while tasting fresh oysters and mussels.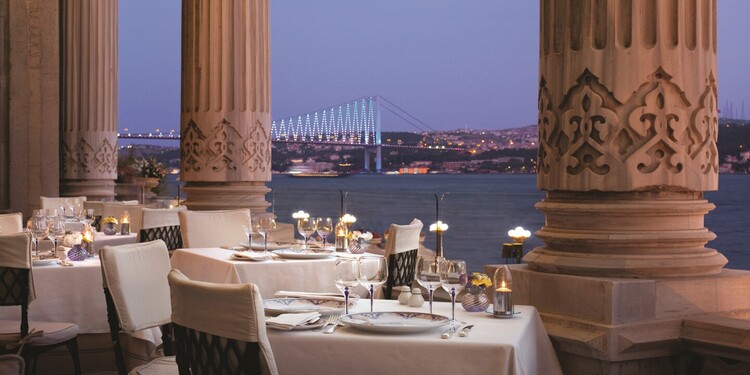 Tugra Restaurant and Lounge, Istanbul
This gorgeous restaurant is located on the first floor of the Ciragan Palace. The style transports you in time back to the times of the Ottoman Empire. Here you will feel like royalty with the Bosphorus dazzling just before you and a mouthwatering selection of traditional dishes. Istanbul is a great place to enjoy a sunset cruise with dinner.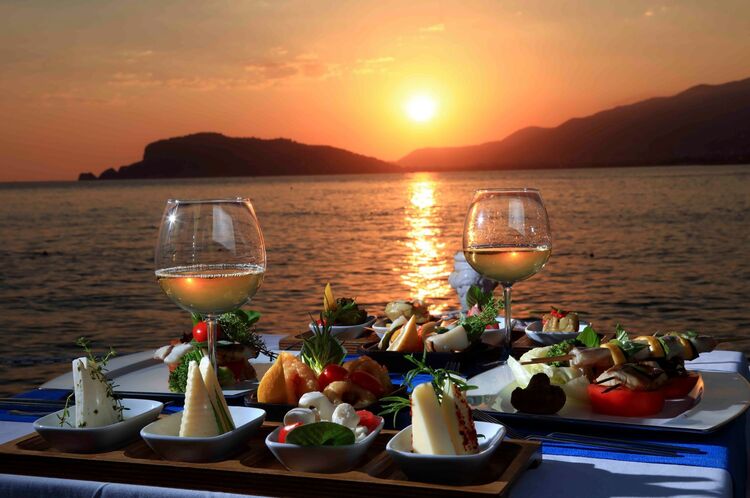 There is nothing like the experience of soaking in the golden glow of the sky while indulging in a favourite cocktail or delicious food. Watch the swelling sun dip into the gorgeous landscape on a summer's night from one of the best spots for sunset dining. Although these are luxurious places to dine the areas they are located in also offer more affordable options to watch the sunset and dine on a boat or terrace.