Japan is famous for its rich culture, ancient history, and traditional Japanese gardens. There are various types of gardens and each of them is so mesmerizing that it takes one's breath away. In this article, we want to explore together some of the secrets of Japanese gardens, as well as a few home Japanese garden ideas.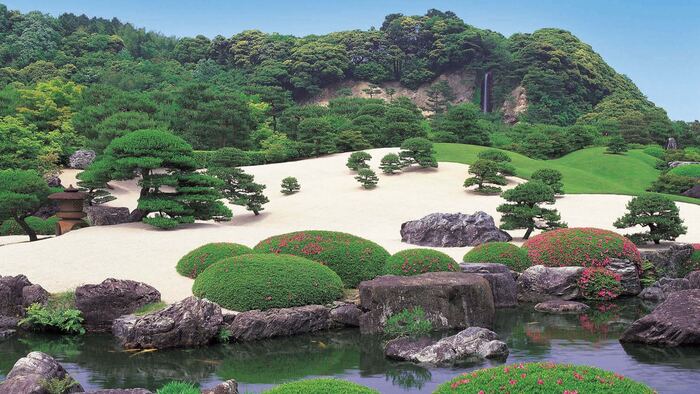 What Is the Purpose of Japanese Gardens?
Japanese gardens serve a purpose. The country of the rising sun is famous for its traditions, religion, and culture. This is why gardens are peaceful places for meditation purposes.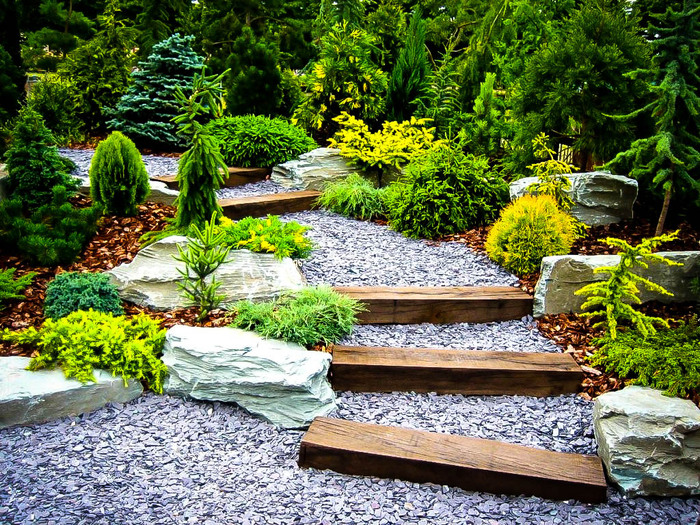 Gardens in Japan idealize nature. When you spend some time in such an environment, it is very easy to relax, rejuvenate, and recharge your batteries.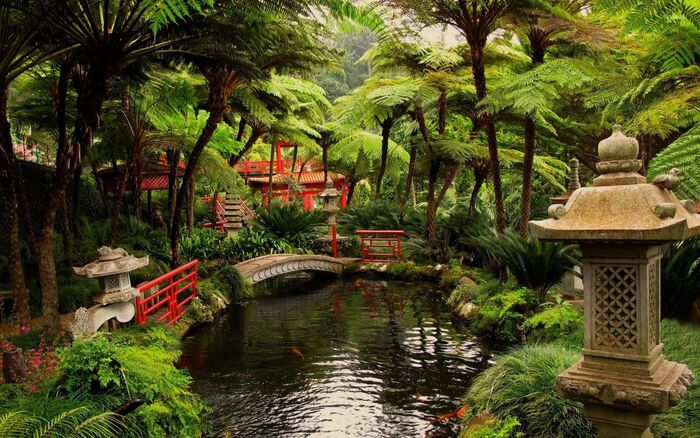 What Are the Key Elements of Japanese Gardens?
Japanese gardens contain things that reflect our daily lives and point to truth. Sand and gravel are two key elements that represent water. Other elements include trees, flowers, teahouse, bamboo pipe statues, Japanese landscape stone, etc. Each of them has its specific meaning.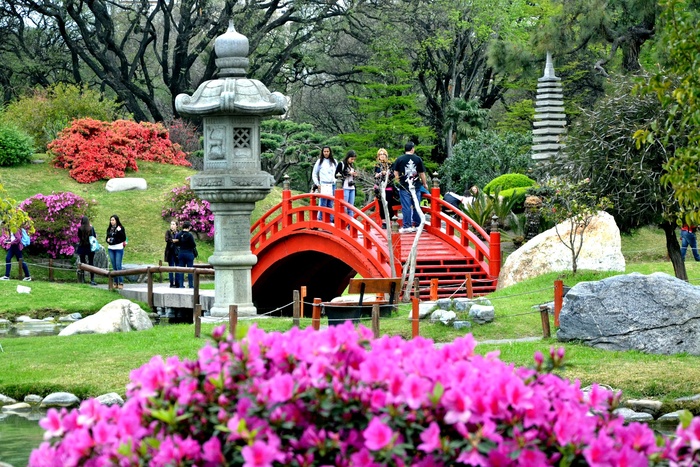 Japanese Style Backyard Design Ideas
If you are interested in landscape design Japanese style, then the following suggestions are right for you. While it is not always possible to go to Japan, you can incorporate some ideas into your own garden.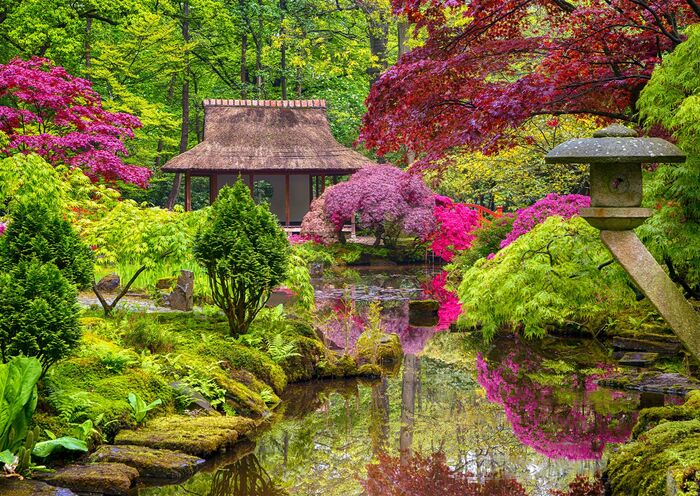 First, we recommend that you add a bridge. Some people believe that you can only build a bridge if there is a stream or pond in your garden. Nevertheless, you can also use an artificial stream as a representation of the water element. In regards to materials, it is best to use wooden boards for your garden bridge.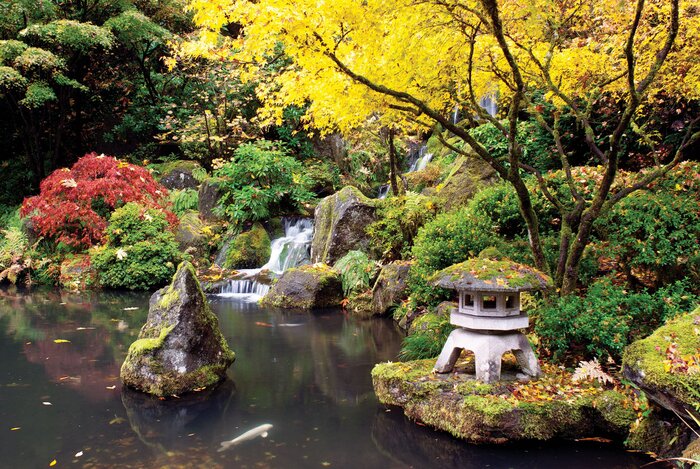 Second, pay attention to contrast. Japanese gardens are full of contrast and you can achieve this effect by using moss. On the one hand, moss does not need too much water. On the other hand, it will make your garden look green, but not overcrowded with plants.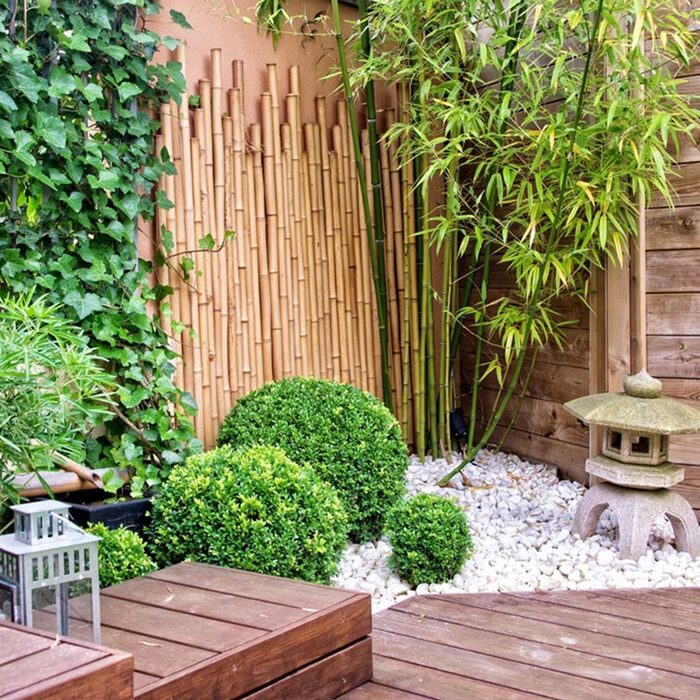 Third, if you really have a passion for the traditional look of a Japanese garden, invest in a bamboo fence and entrance. If possible, we recommend that you grow the bamboo and turn it into a living fence.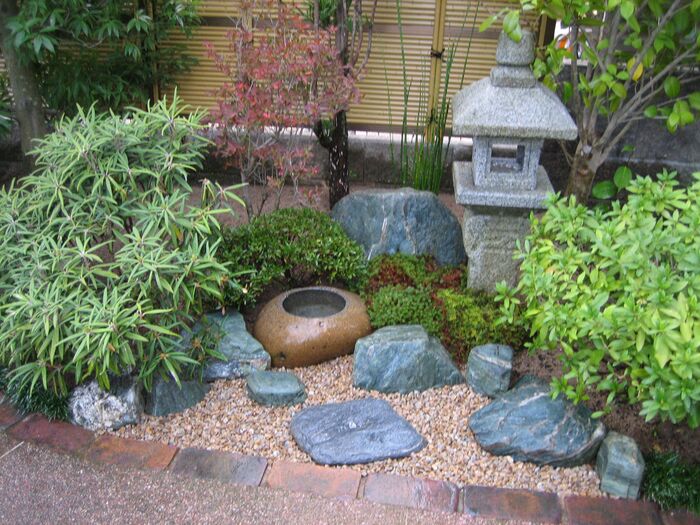 Forth, consider adding traditional Japanese plants, such as Niwaki (cloud tree) and Yellow Maple. Cloud trees look like clouds because gardeners prune their branches one by one. When they are away from other big trees, they stand out beautifully. On the other hand, Yellow Maples make the garden look colourful and warm.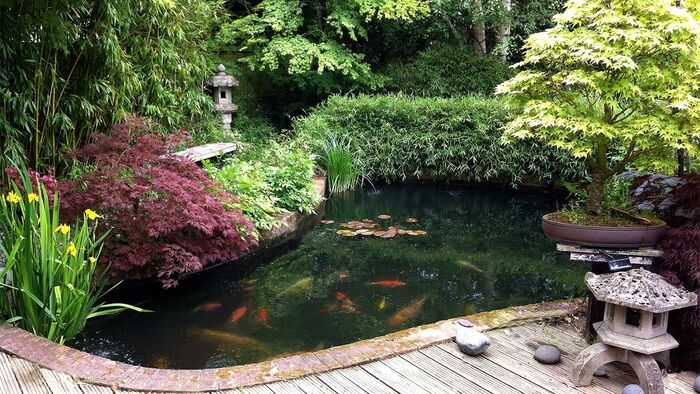 Last, but not least, you can turn your backyard  into a Japanese garden if you make gravel or raked sand. Then arrange some stones in the middle of it and make patterns on the sand. Having such a spot that is empty of plants will add a sense of balance and stillness.