The pixie haircuts have been around for a very long time. From models to cinema legends and modern muses a long list of celebrities prove the versatility of this cool cut. It totally changes your style because shorter hair calls for bold makeup, daring outfits and huge jewellery.
Audrey Hepburn first made this hairstyle iconic, later Twiggy and Mia Farrow popularized it even more. For many years the pixie has been starring on the streets, screens and red carpets. This hairstyle opens the contours of the face and neckline, bringing the focus to the beautiful female faces and their bone structure. The pixie is elegant, fun, feminine and low-maintenance and it has the power to flatter any woman.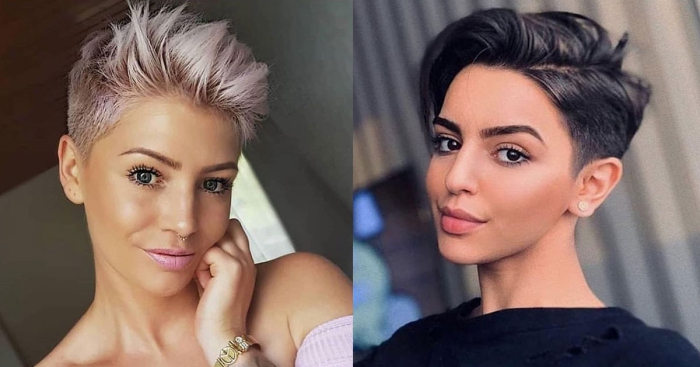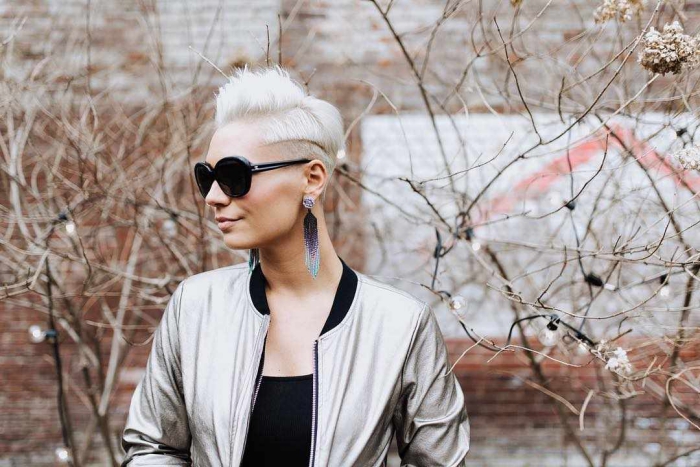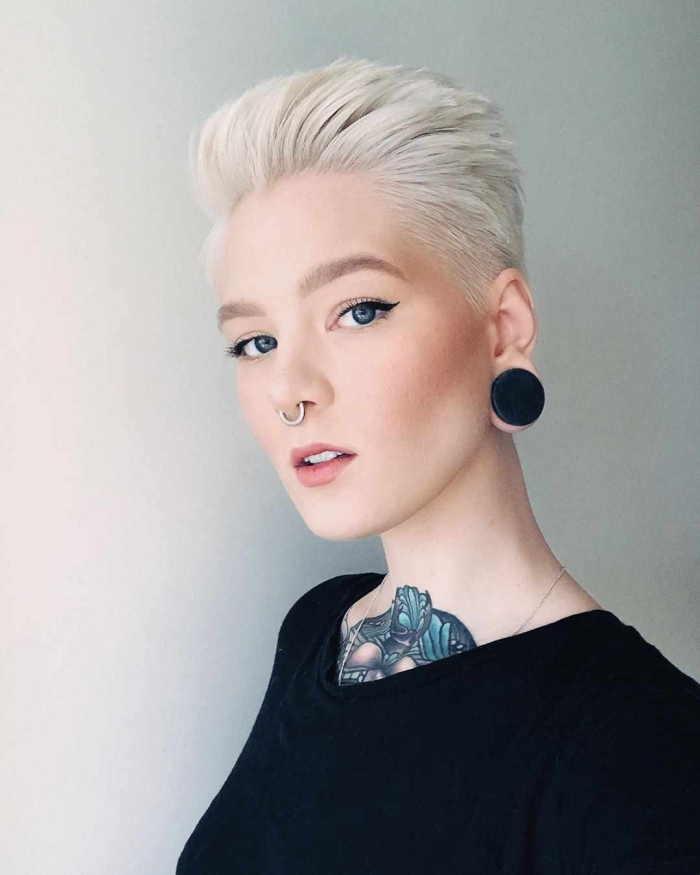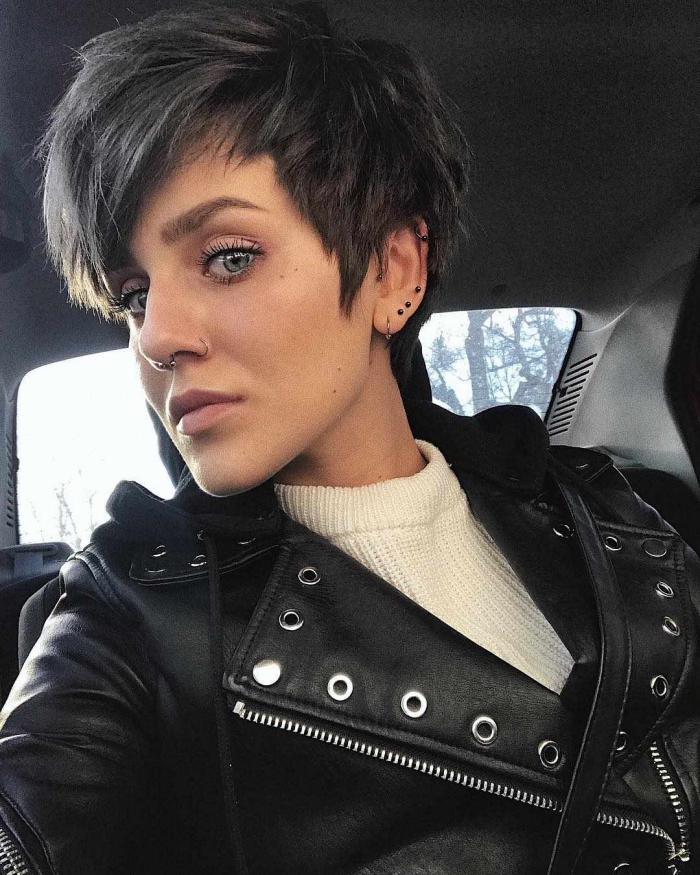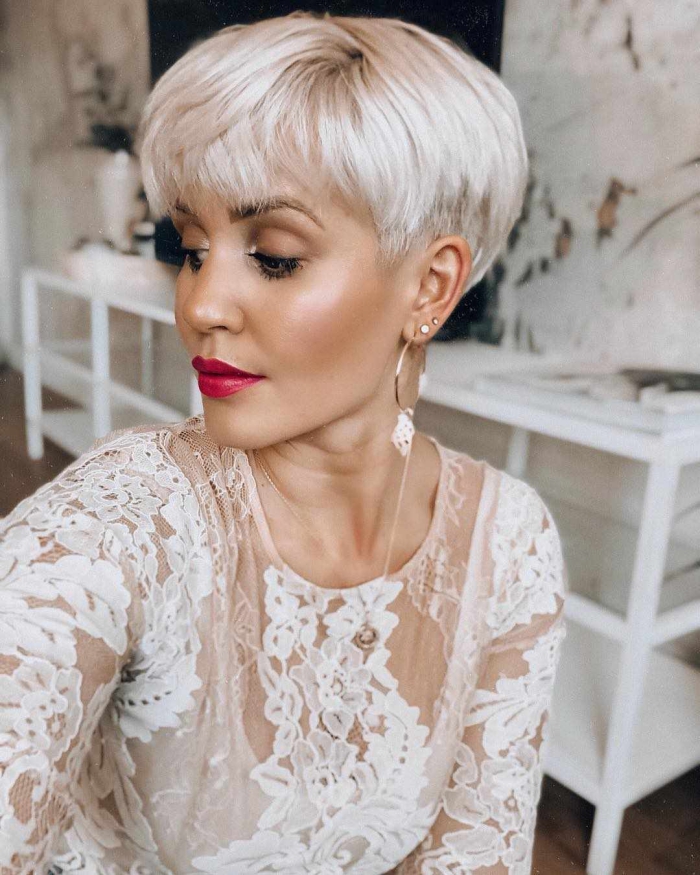 The pixie cut can be long, medium or short. The long variation is very versatile and great to play with and style, the medium flatters hair texture and the short one – opens the face in a beautiful way. The best part – there is a pixie for all face shapes.
We have made a selection of several of the trendiest pixie hairstyles to show you just how transformative this hairstyle really is.
Curly Undercut Pixie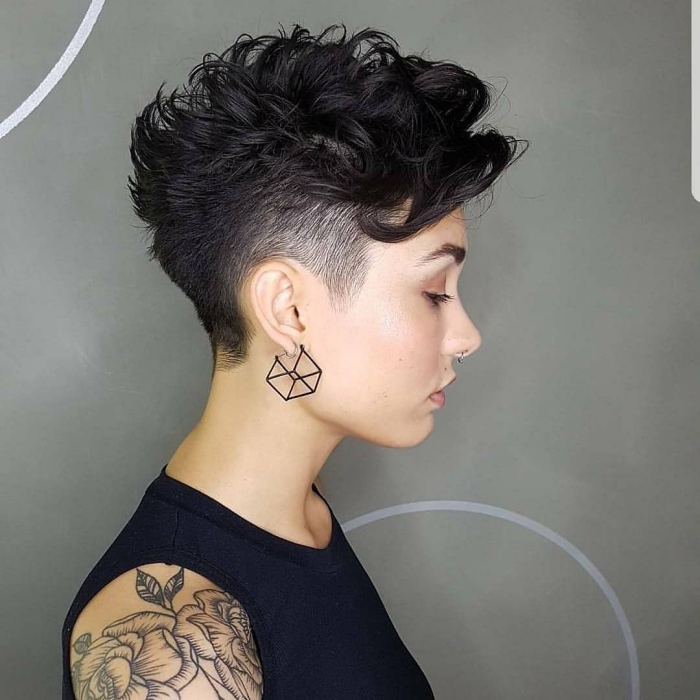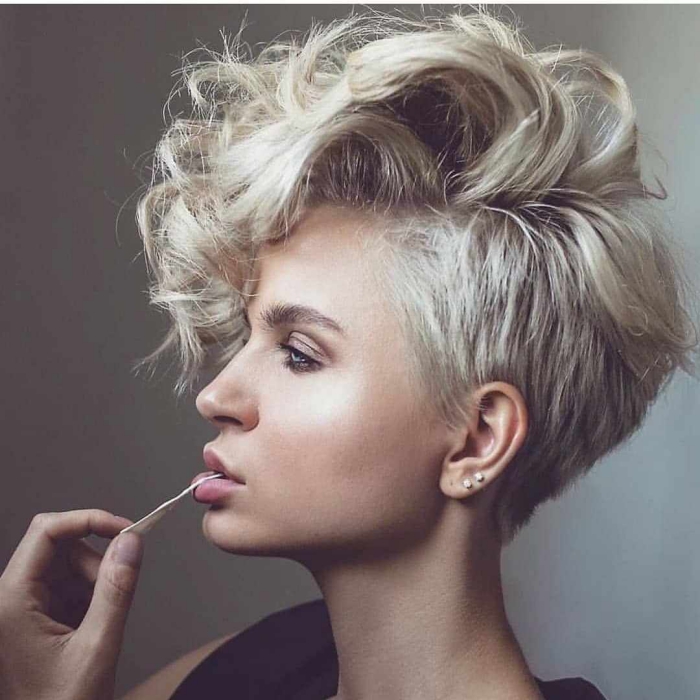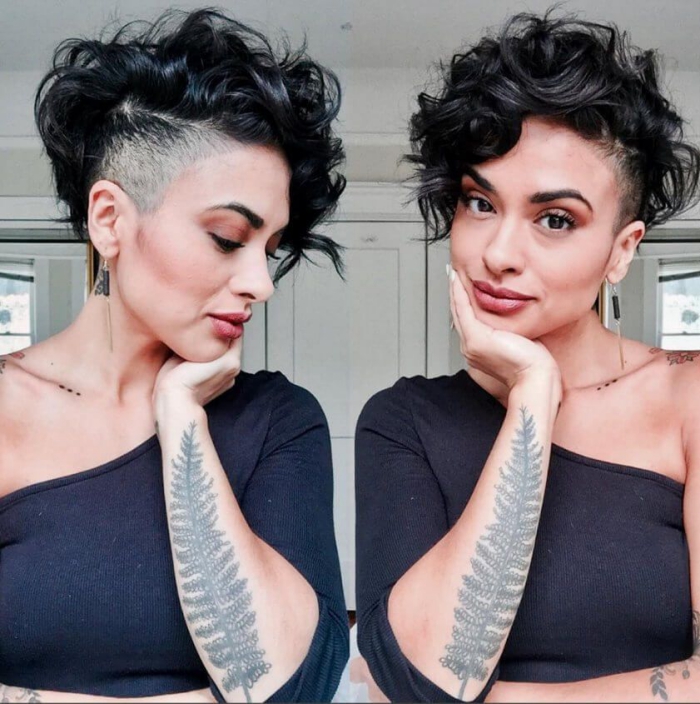 Who says that curls and pixie are incompatible? Long at the top and tight on the sides, the undercut pixie gives an edgy touch to your hair but still leaves you with enough length to play with. Bold, daring and different, this hairstyle is definitely something for the brave ladies. It is the choice of rebel girls who love leather jackets and high boots. One of the most popular 2018 pixie cuts. This cut has the potential to become a classic.
Shaped Straight Pixie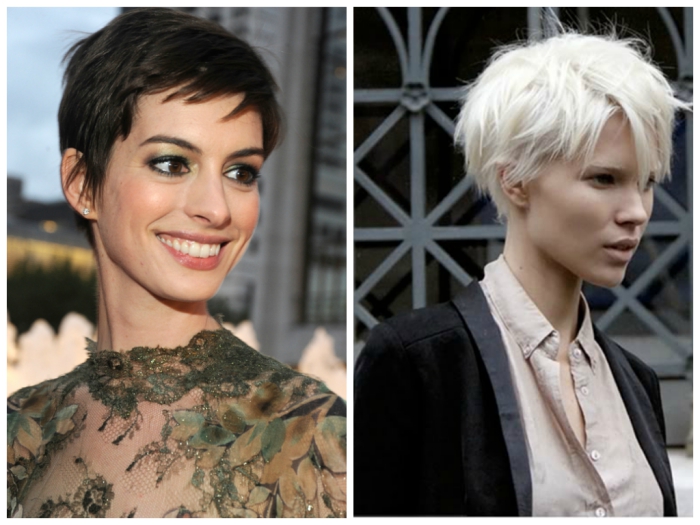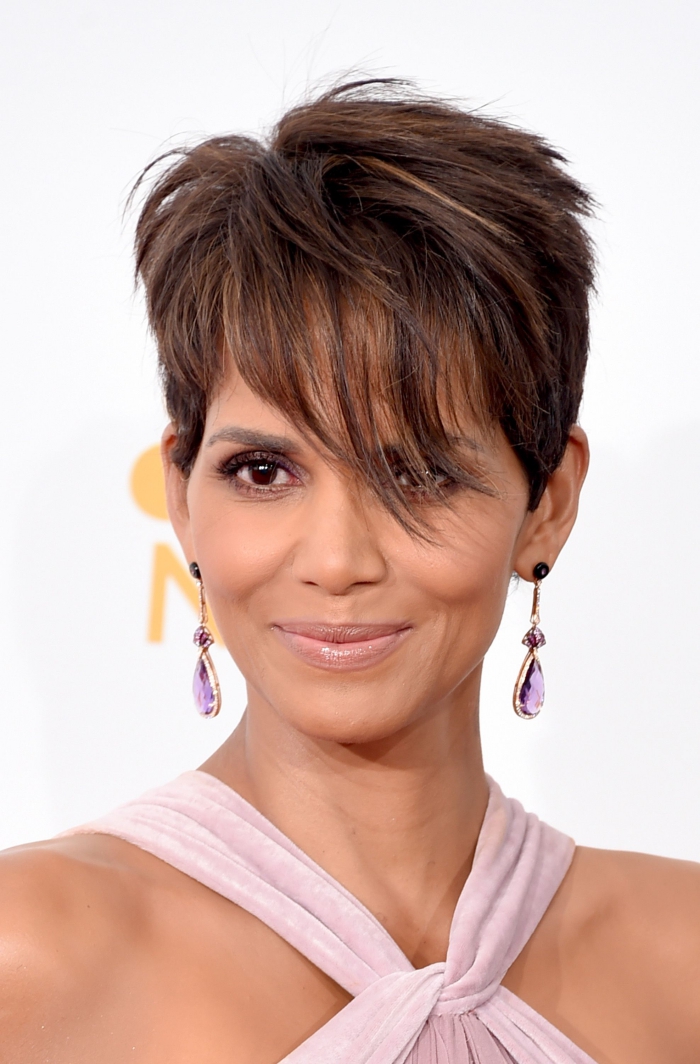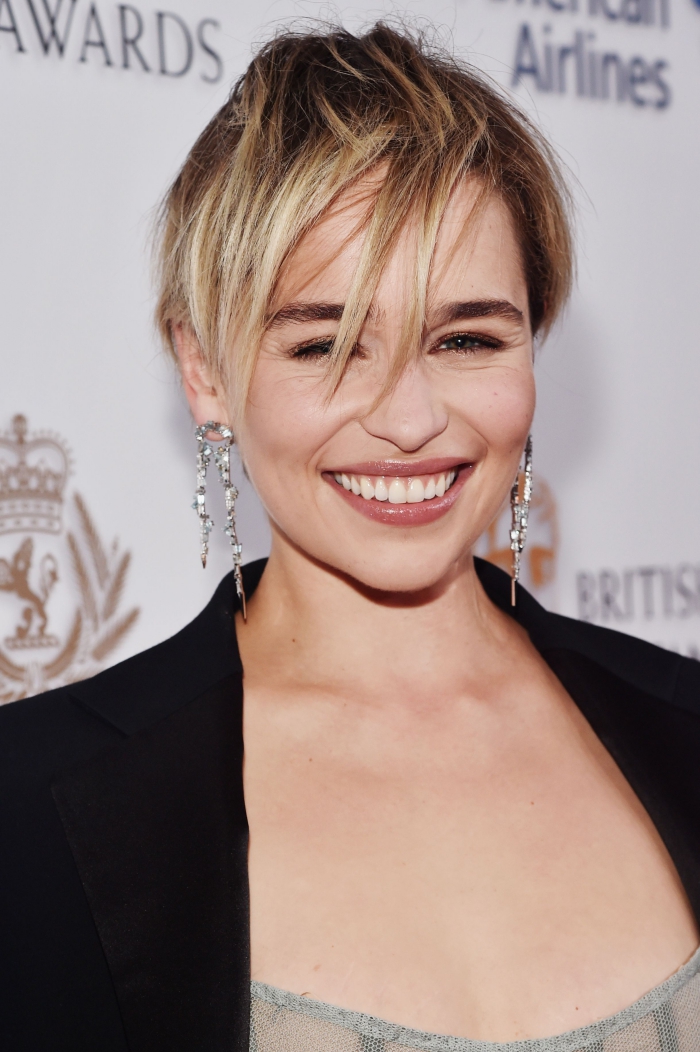 A clearly shaped straight pixie is the perfect way to showcase cool highlights. It has a bit of length to it and it's great for thicker hair. The cut creates nice volume which is very feminine and flattering.
Super Short Pixie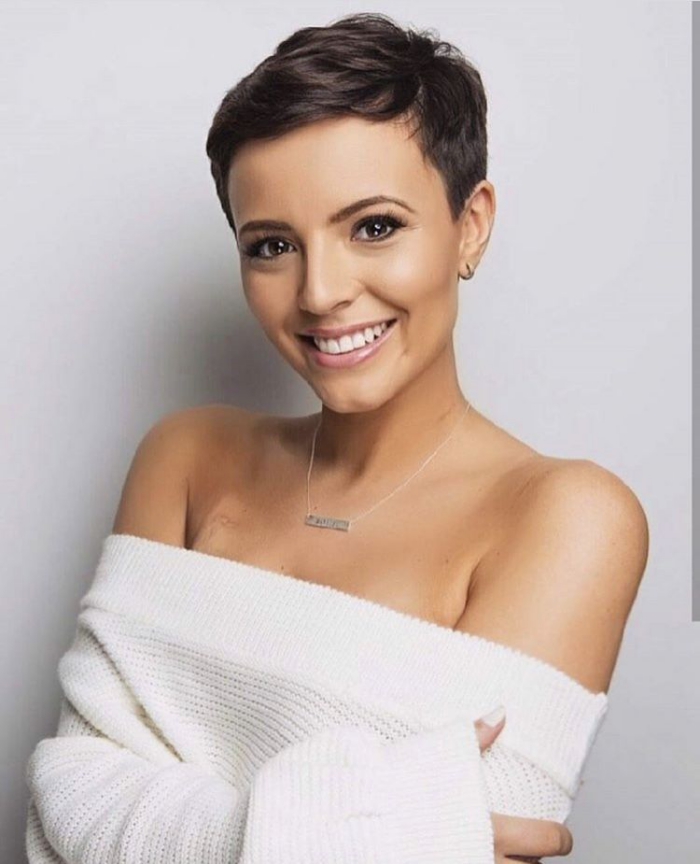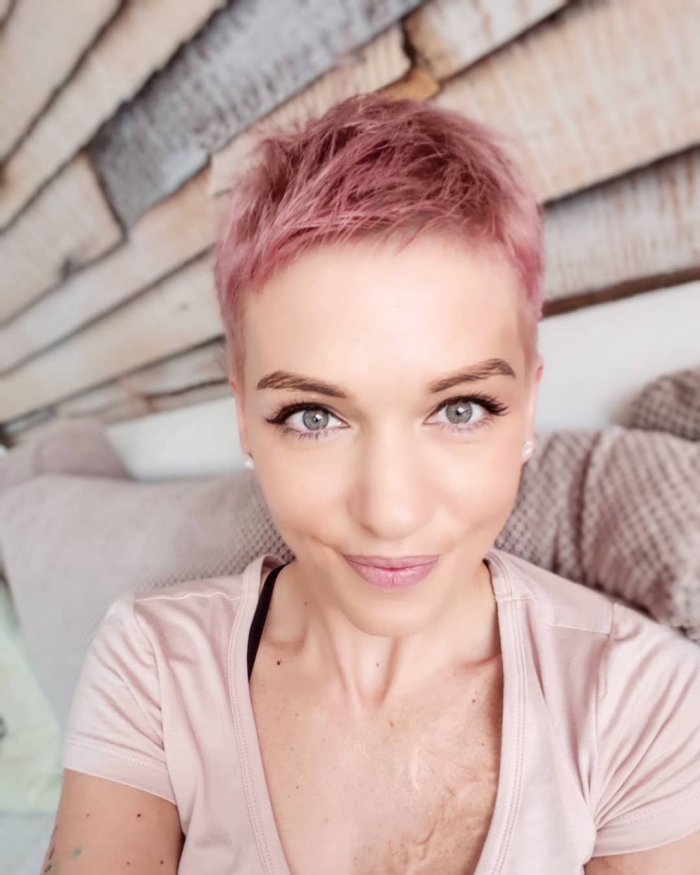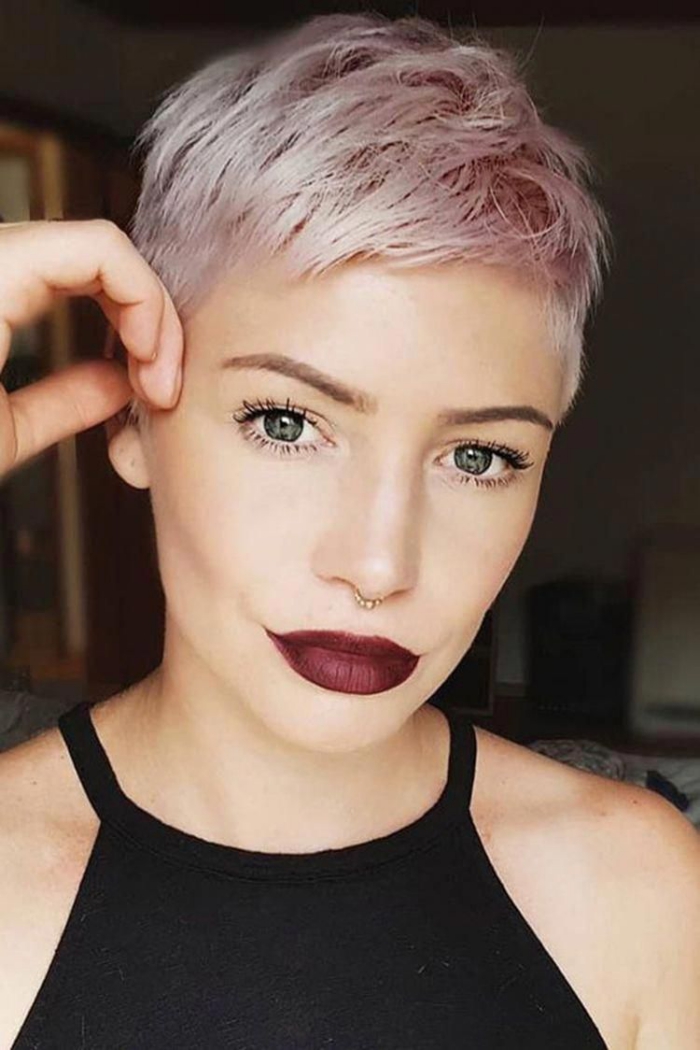 Short pixie cuts are so expressive and rejuvenating. They have that WoW-factor. Of course, they are immediately linked to Audrey Hepburn and her classy, elegant look. Other celebrities like Rihanna have also appeared with a short pixie haircuts inspiring many women to follow this style.
However, the super short pixie is for the girls who are daring enough to show their scalp. It can be with an undercut and gives great opportunities to play with colors.
Faux Hawk Pixie Cut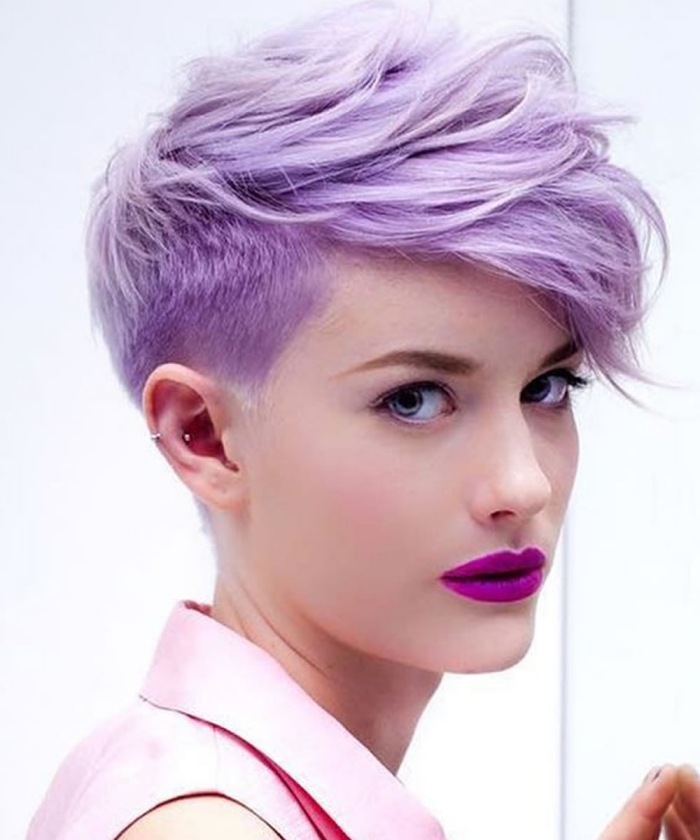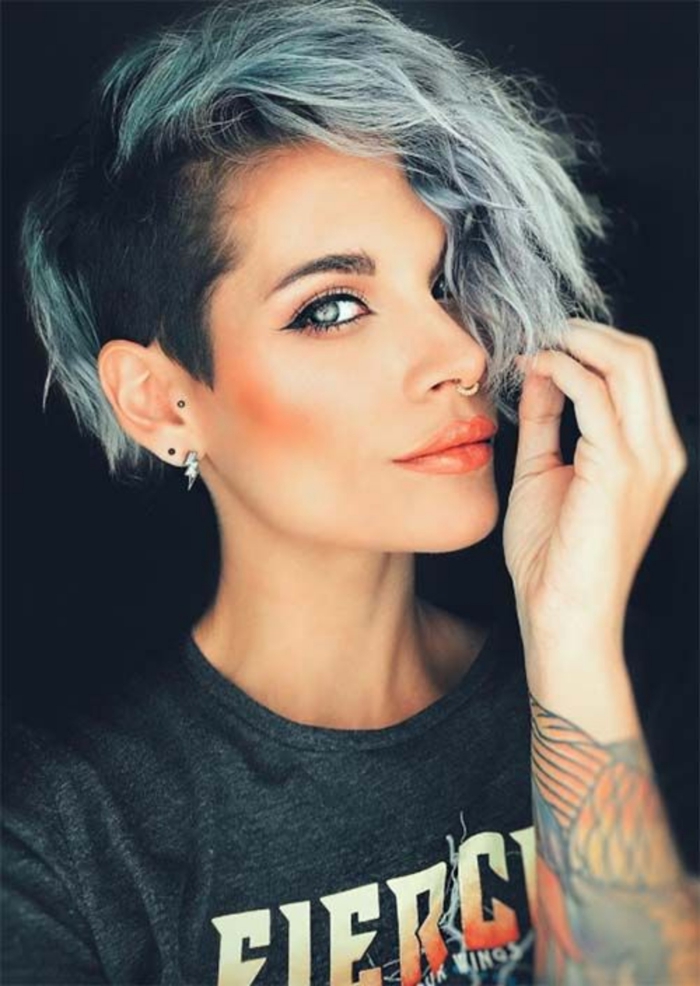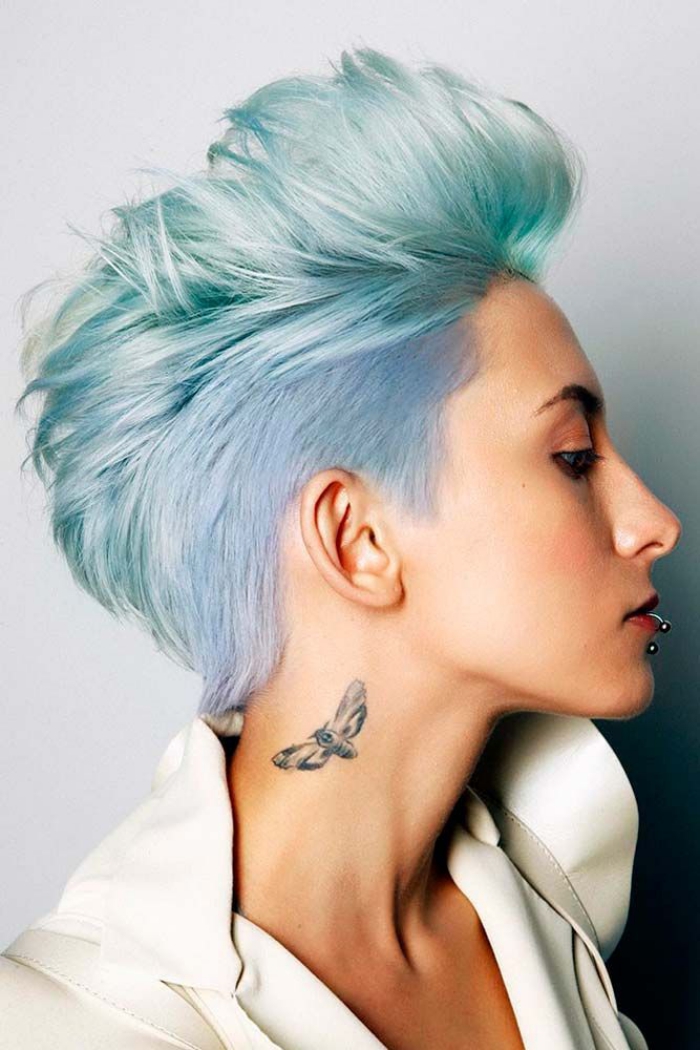 Ready for another bold pixie? The faux hawk pixie is modern and surprisingly you can style it in many different ways. It gives you the length to experiment with but keeps the sides short and clean. The faux hawk pixie cut is another edgy and daring hairstyle for bold girls.
Green Pixie Haircut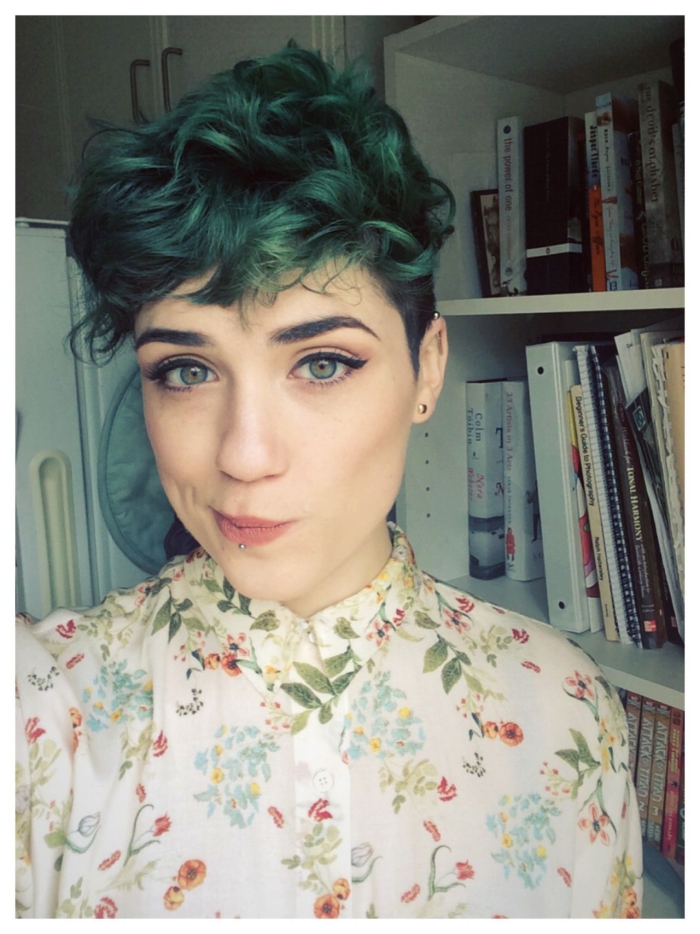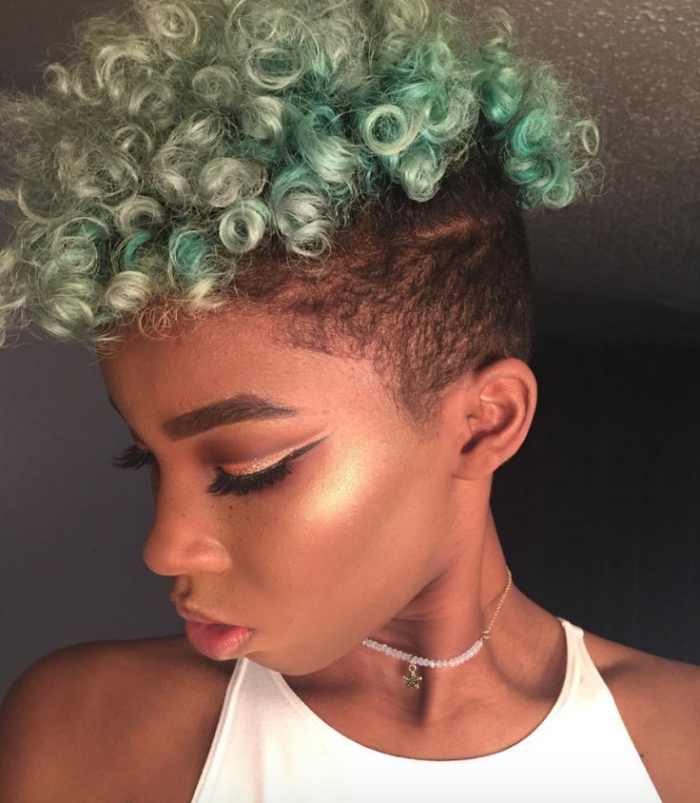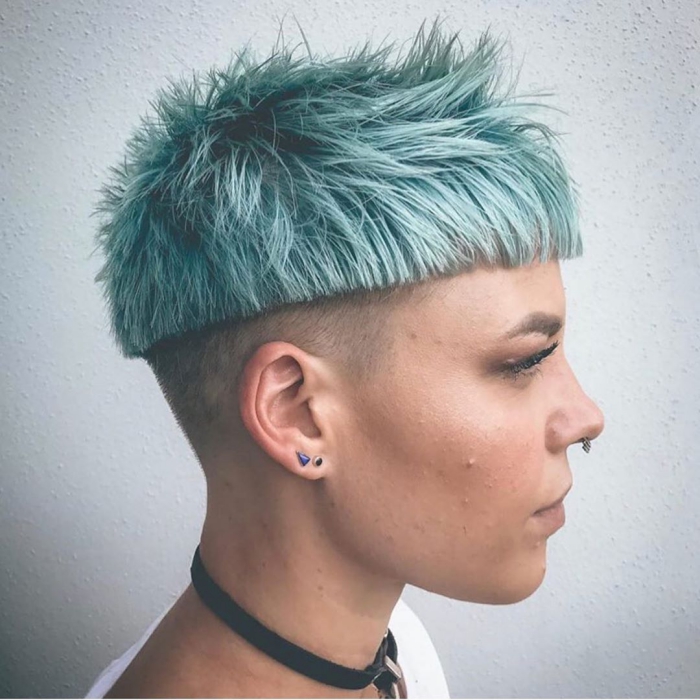 Pixie in a bright color? Sure, why not! One of the most popular styles in the last years has been the green pixie cut. This is a bold, statement hairstyle which is for girls who are not afraid to be the center of attention. The green color may vary in nuances but it is still a brave choice.
There are so many different ways to cut and style a pixie in various colors and hair textures. The pixie haircuts can be glossy and elegant, but also edgy and bold, you choose the style, but remember it will transform your whole look. The pixie has been around for a while but we believe it is here to stay. It's a classic hairstyle that will always be trendy and modern.