Transform your home and make it more charming with these easy yet impactful Thanksgiving home décor inspirations. Embrace the opportunity that the holiday season provides. It's the perfect time to tap into your creative side to show off your style and taste.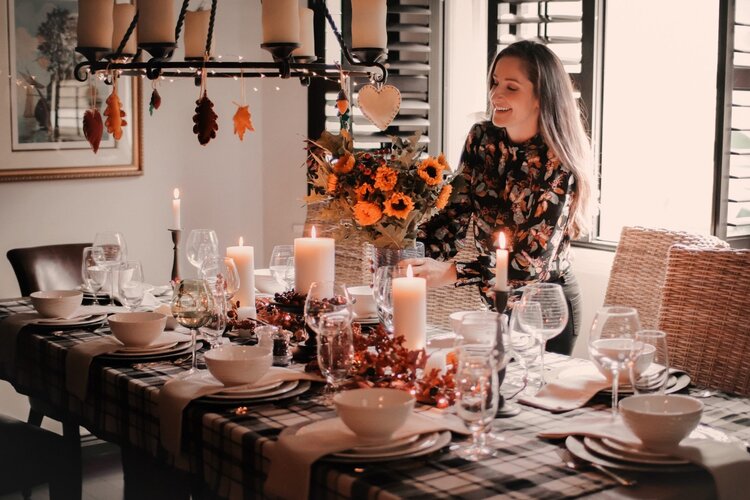 Thanksgiving is the perfect time to try your hand at DIY crafts, thrift shopping and all those joys of the holiday season. Before diving into the creative part, our practical suggestion is to pick up a theme first and then create a Thanksgiving decorations list that will help you with the shopping.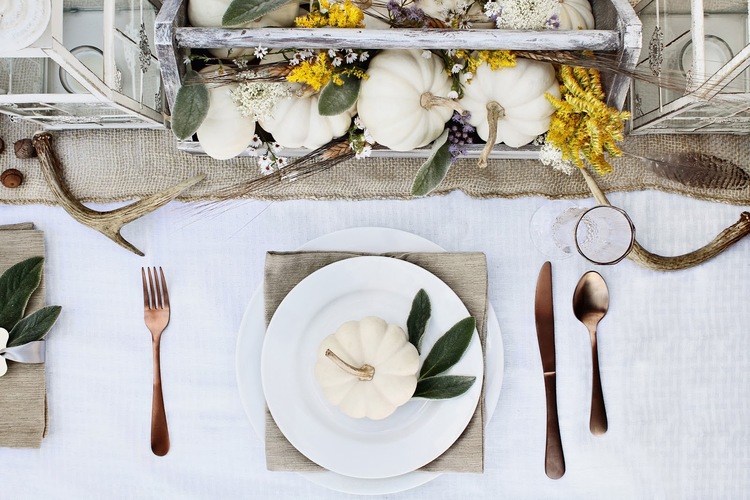 We hope these trendy Thanksgiving interior décor ideas will inspire you.
Gingham Style
Gingham is timeless and screams Fall! Find the shade that suits your interior and add some gingham to the table interior. It is a busy pattern, so staying minimal but still incorporating this fun fabric will add a touch of cosiness to your Thanksgiving decorations at home.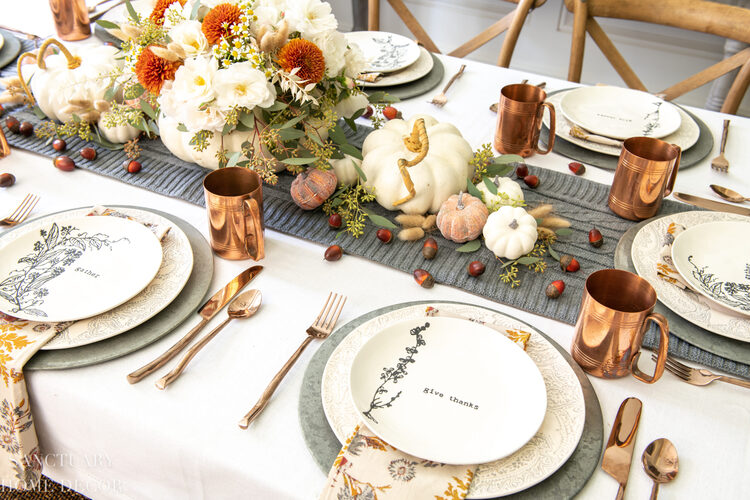 Pumpkins, pumpkins
If you are one of the people who see the pumpkin as the ultimate symbol of the fall season, there are some trends we wanted to share. Stacking pumpkins from largest to smallest is a cute way to decorate. Another fun thing you can do with your pumpkins this year is to paint them and add some leafy stamps and faux berries. Metallic and glass pumpkins are a hot trend this year, so if you want to add a touch of glam to your Thanksgiving adding them to your display is a good idea.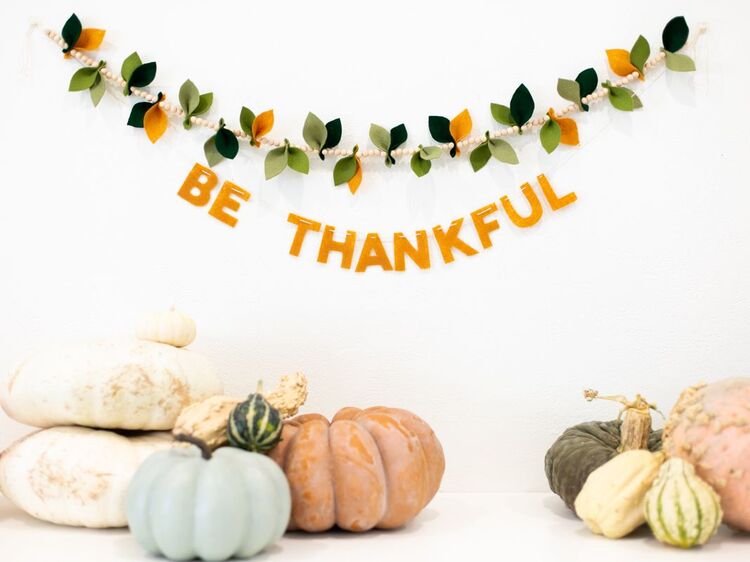 Giving Thanks
This is what it is all about after all, right? There are cute ways to give thanks and share your blessings. A gratitude garland is a very nice decoration. You can cut leaves out of paper or cardboard and hang them on a rope asking your family and guests to write down what they are grateful for. Leave a cookie with a little gratitude note for every member of your family on their plate on the table and transform your table décor.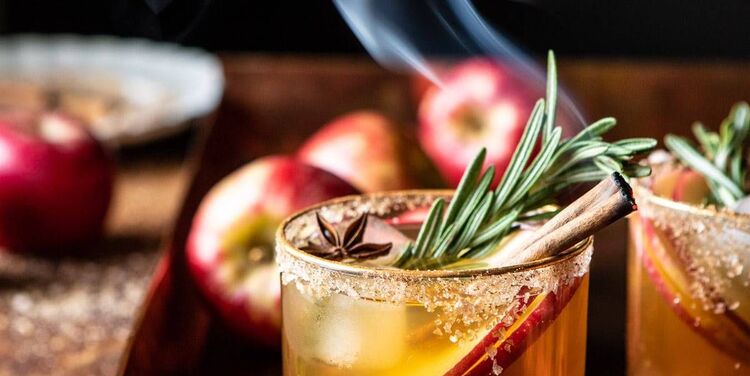 Cheer with Style
Holidays are all about the food and we forget that we can surprise our guests with beautifully decorated drinks too. How about a Thanksgiving bar?
Set out a pitcher of apple cider or warm punch, elegant glasses, twinkle lights and some pumpkins on a station.
Spruce up your station by pouring the drinks from a stylish jug or large bowl.
Add sliced apples, oranges or cinnamon sticks for a finishing touch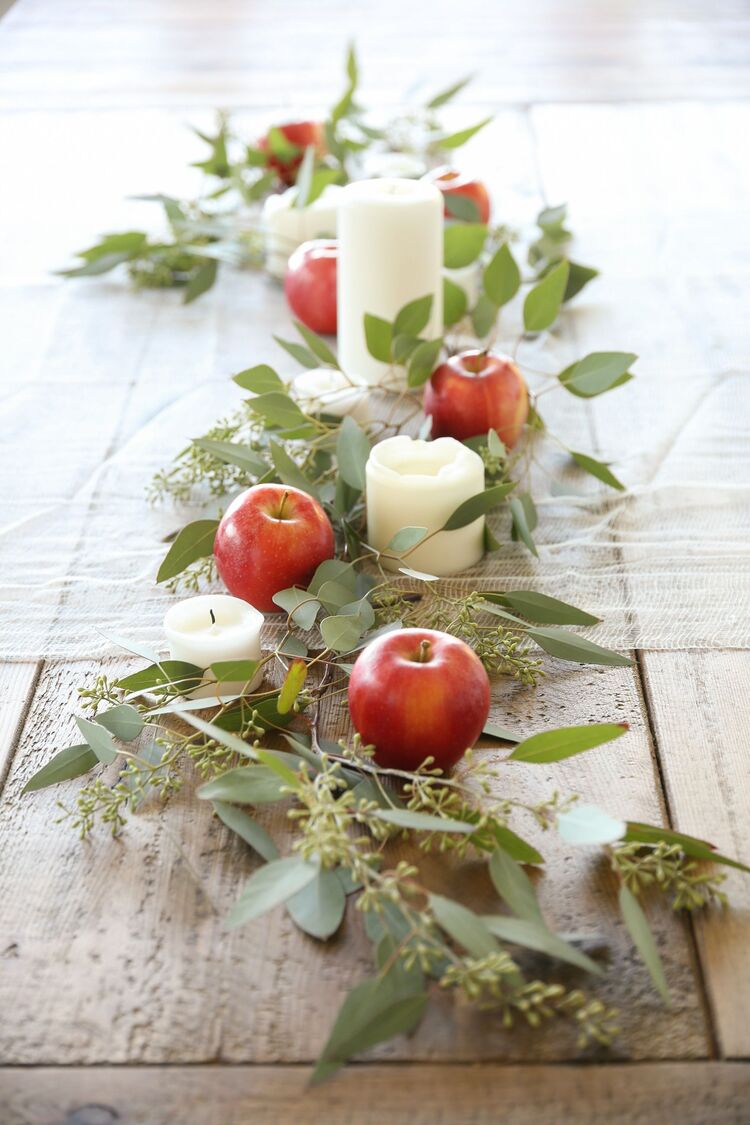 Fruits in the Décor
Incorporating some fruits in your Thanksgiving interior décor will definitely brighten your home up. Hang a gorgeous and colourful corn husk wreath on the door to make a great first impression. You can easily make it yourself using a craft ring and dried corn, and pick different colours for visual interest. If you are tired of seeing pumpkins everywhere, try to replace them with brightly coloured apples. You can make a table runner with branches, leaves, a mix of apples and candles in varied sizes. This will elevate the look of your dining table.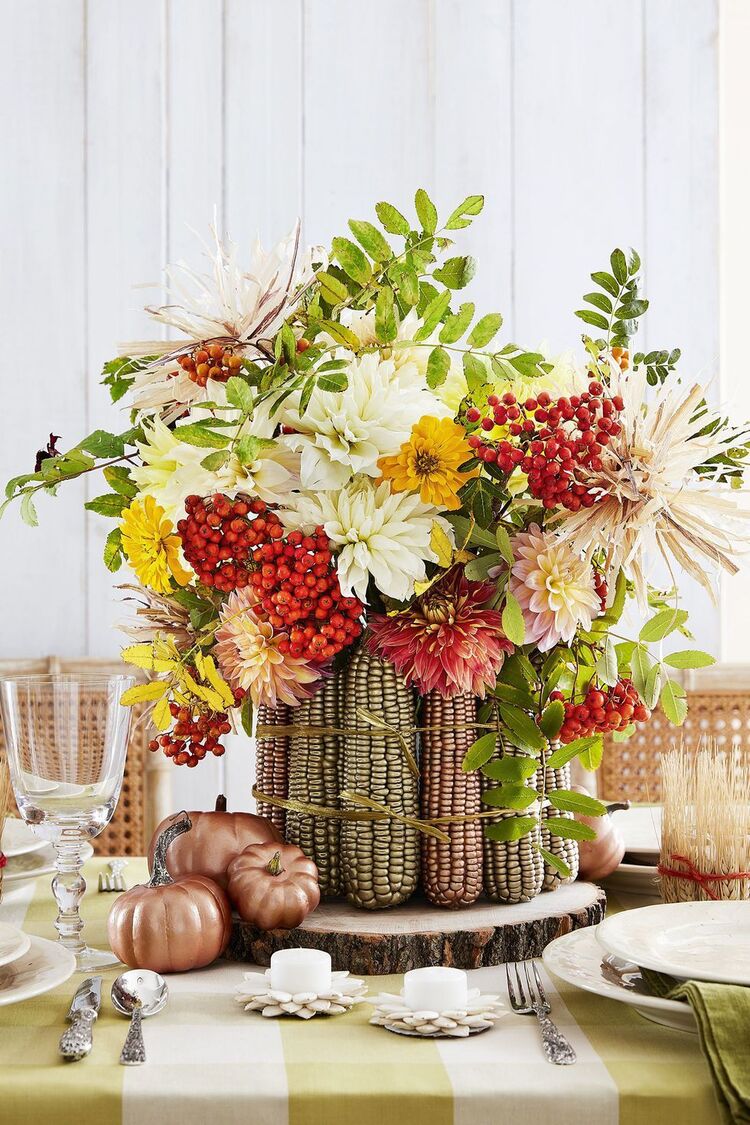 A Thanksgiving celebration can be tricky, whether you are going for a traditional, budget-friendly or more stylish and unexpected décor. Whether you are hosting your close family or a large group of friends, we hope you will be happy with the Thanksgiving decorations at home.