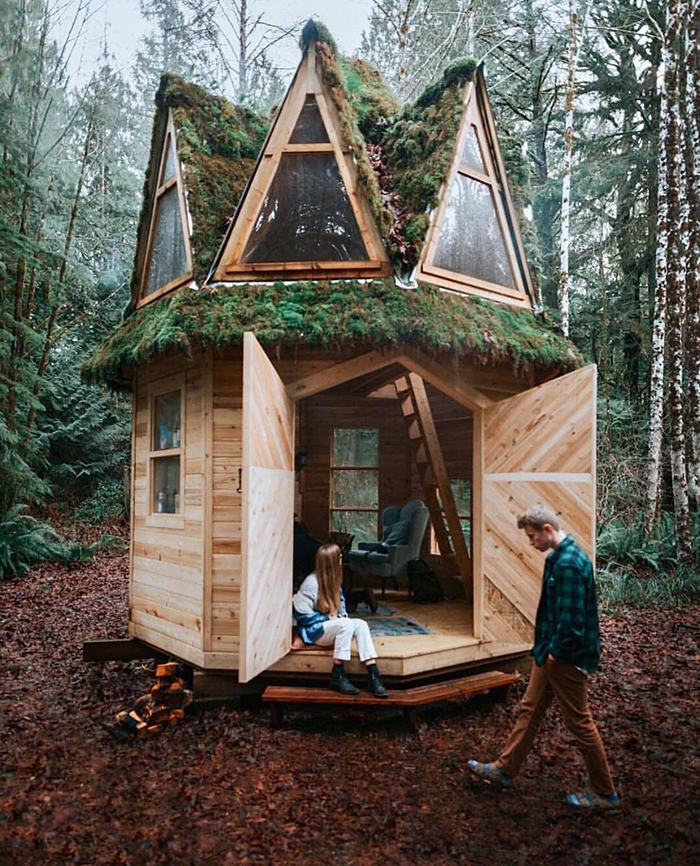 Tiny houses are cute houses and their popularity is growing rapidly. You can see these cute small houses everywhere. News about the smallest house in the world are circulating online as well as in design and architecture magazines, and no one can deny it, it is just charming. Although it may seem quite impractical to dream of living in the tiniest house more and more people have the romantic notion of doing just that. Nowadays we all know what is a tiny house and some of us dream of having one.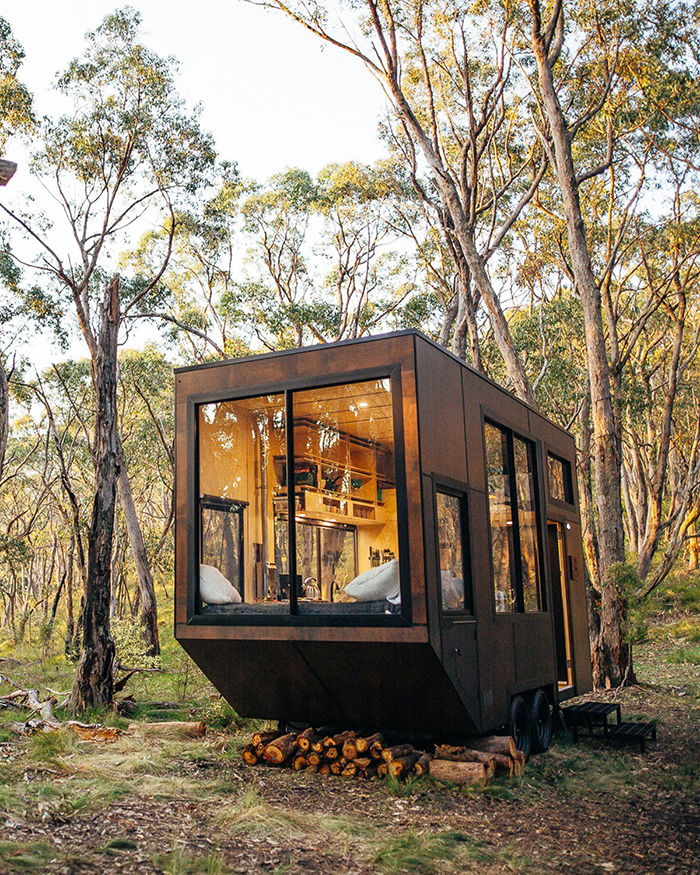 The idea of living in a cozy, often minimalist space with no clutter, appeals to many people. But what actually makes these cute houses, so cozy and desirable? Let's see some features which make the small houses so cozy.
Good organization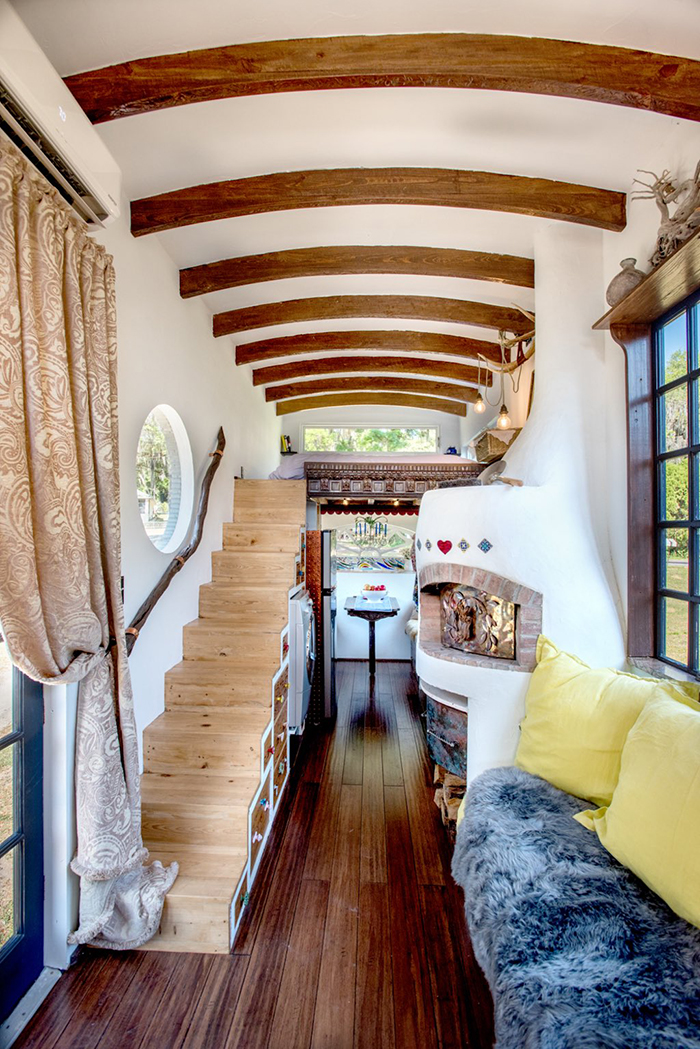 In a small home the space is limited, so there is no place for clutter. The efficiency and good organization are top priority.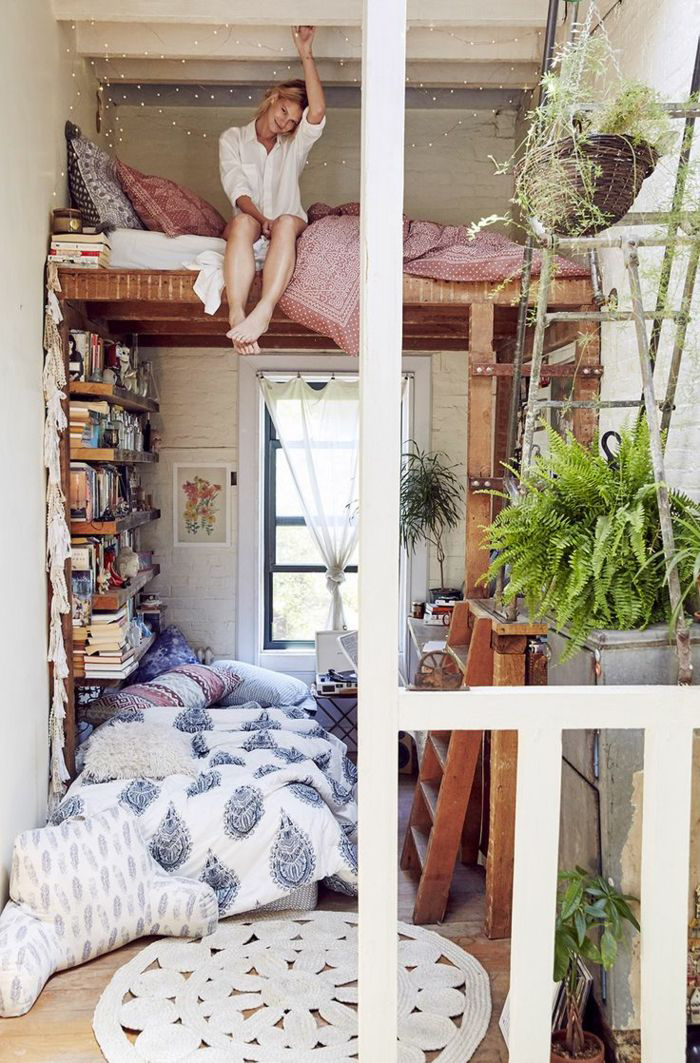 This means that there is space only for the things one really loves. Small houses are very well organized and look so neat and tidy, this is one of the reasons why they also feel cozy.
Lighting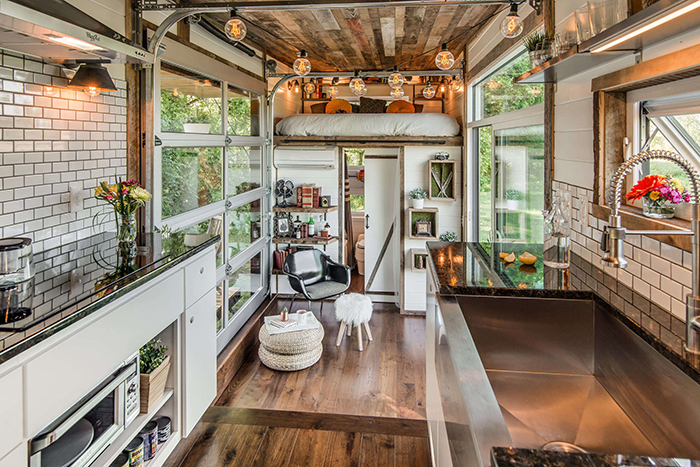 Lighting is one of the most important things in any home, regardless of its size or location. With small homes it is even more important.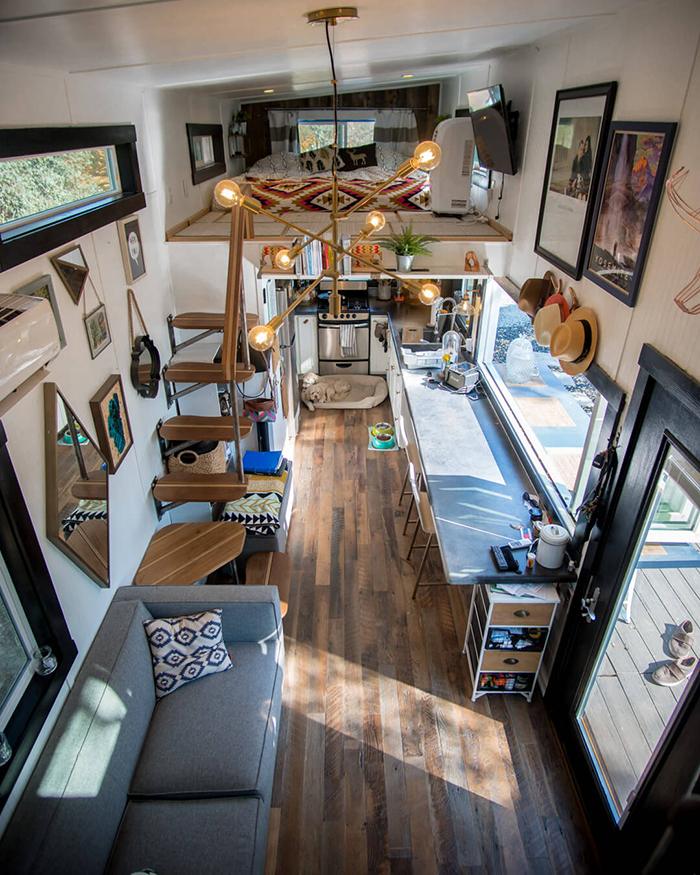 The windows in a small house are usually strategically placed, so that enough natural light enters in the space. But lamps and other lighting is very important too.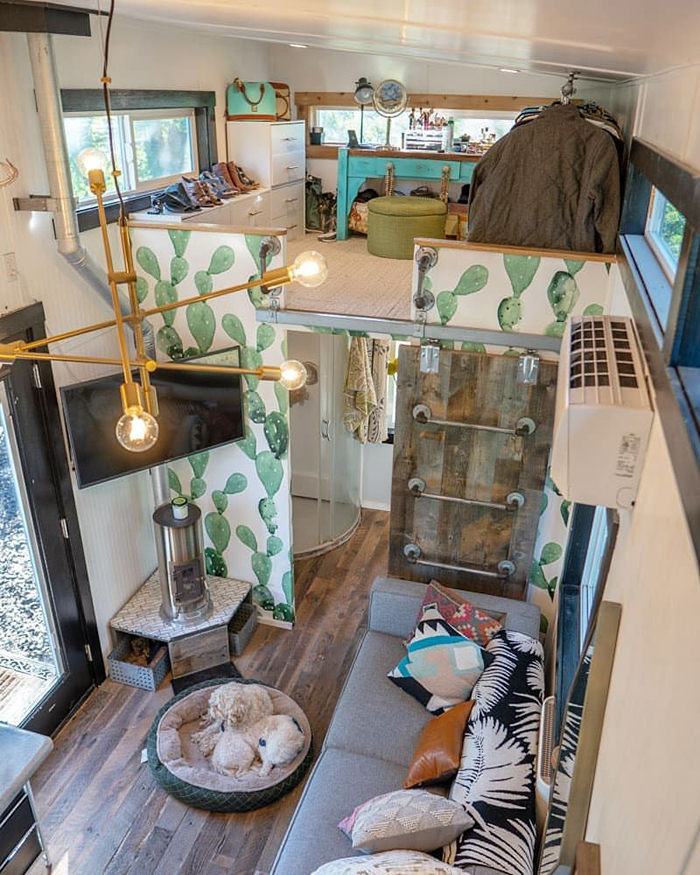 A warm, dim glow is perfect for the small space because it makes it feel extra cozy.
Furniture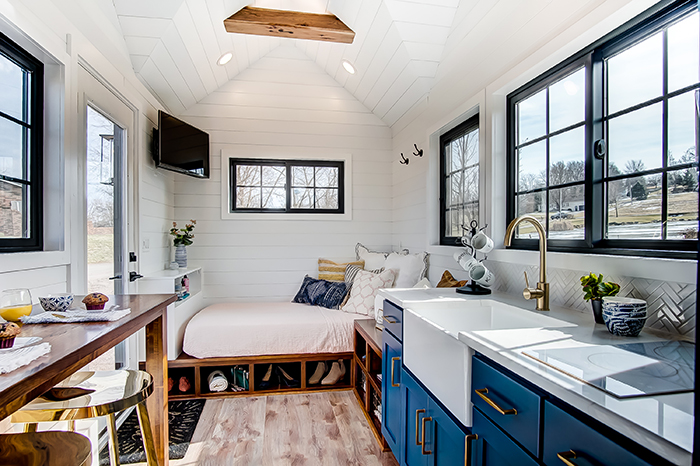 In a small house there is space only for the most necessary furniture. That means it has to be picked and arranged very carefully. Arranging furniture in a considered way is a powerful tool to define the living spaces.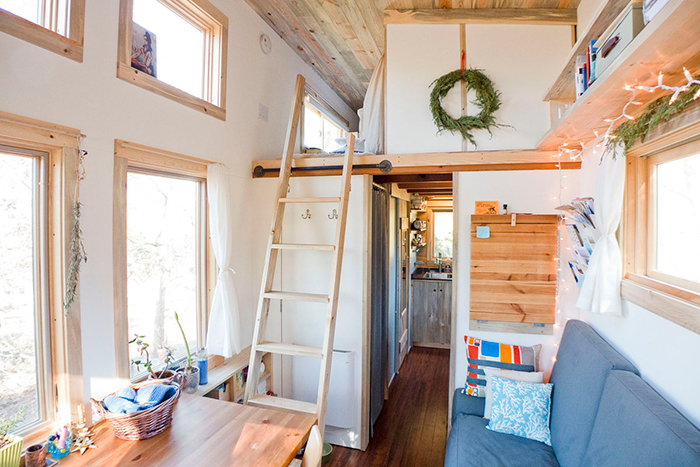 In a tiny house most furniture pieces will be visible, so choose wisely. The fact that you need less furniture for a small home means you can invest in a more quality pieces.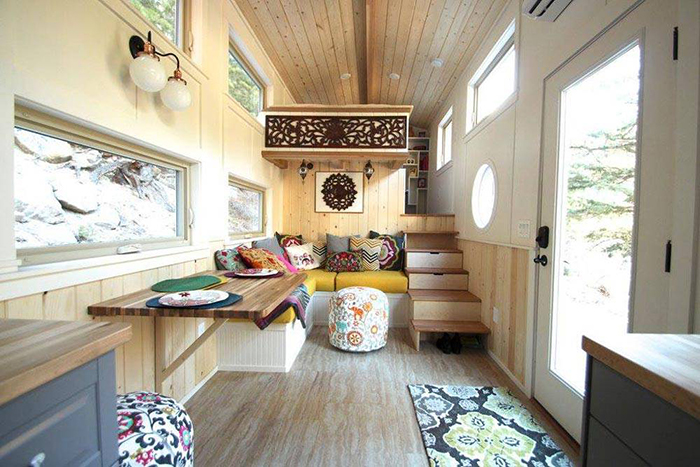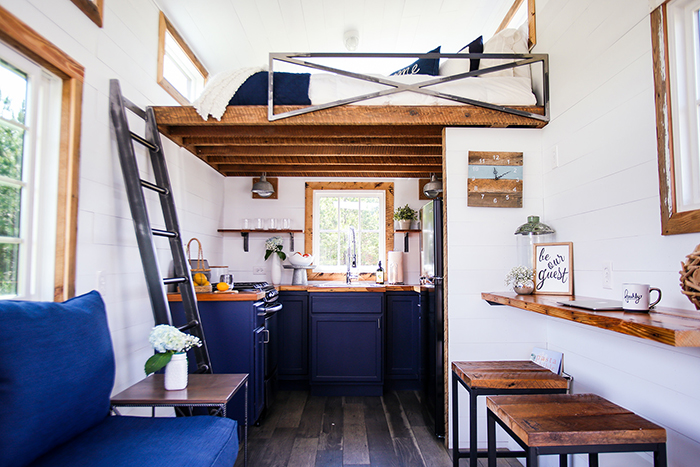 The choice of furniture and the way it is arranged is another factor which makes a tiny house feel cozy.
Natural Materials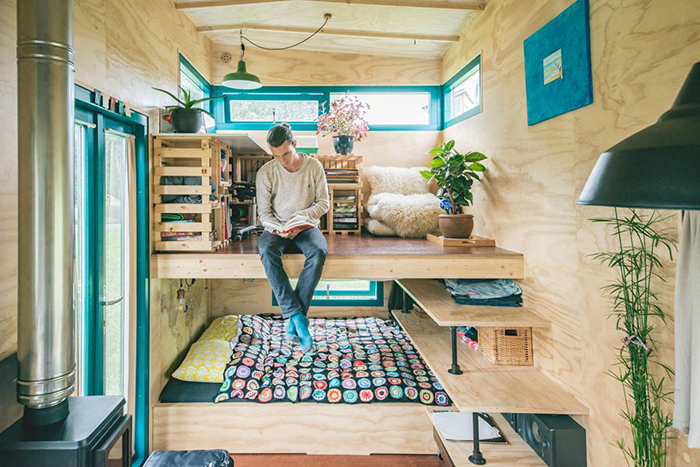 Another way to achieve comfort is to use natural materials. Wood, rattan and organic textures help to bring a sense of nature and give a comfortable vibe.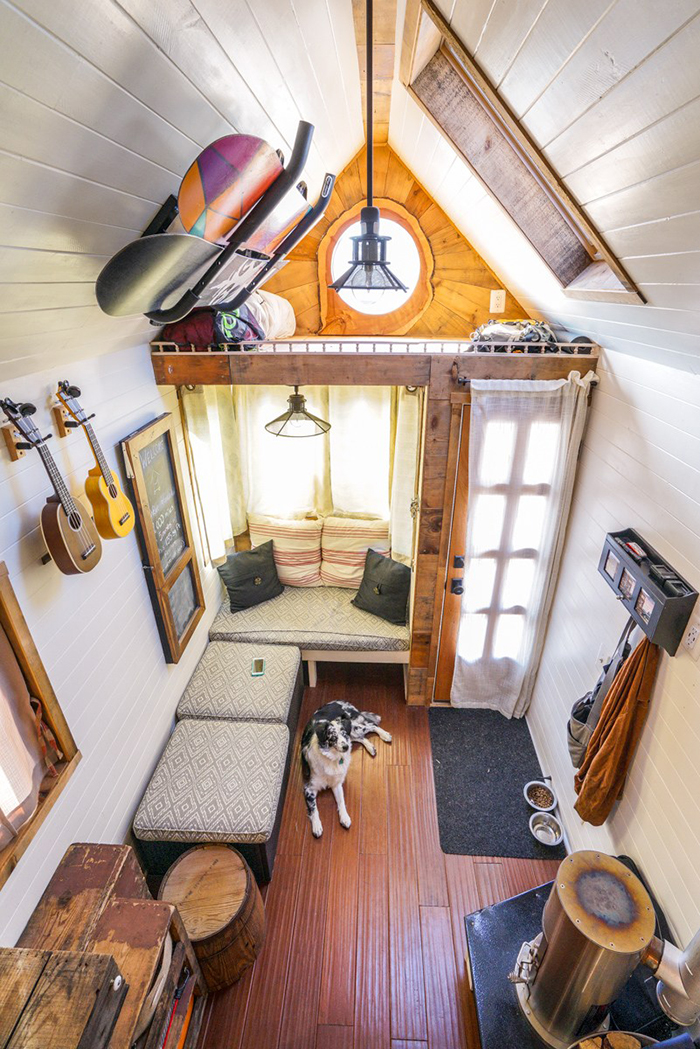 In a tiny house there is not much space for accessories, but still, natural materials can be used throughout the interior to make it extra cozy.
Warm colors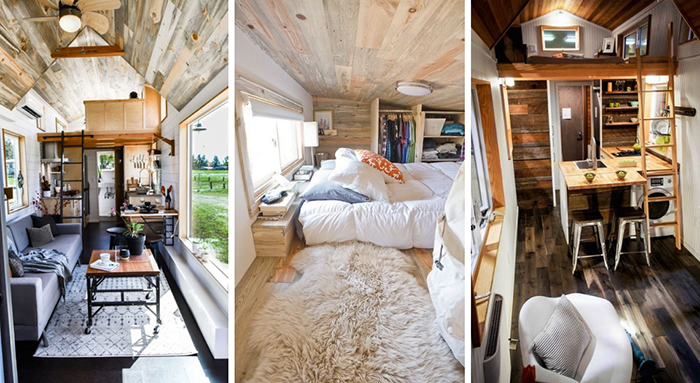 The color scheme is a very important aspect of any tiny house interior. The colors must not be dark, because they make any space appear even smaller. Light colors are a great option because they make a space feel larger and airier. But the best way to achieve coziness is to use light colors with warm undertones.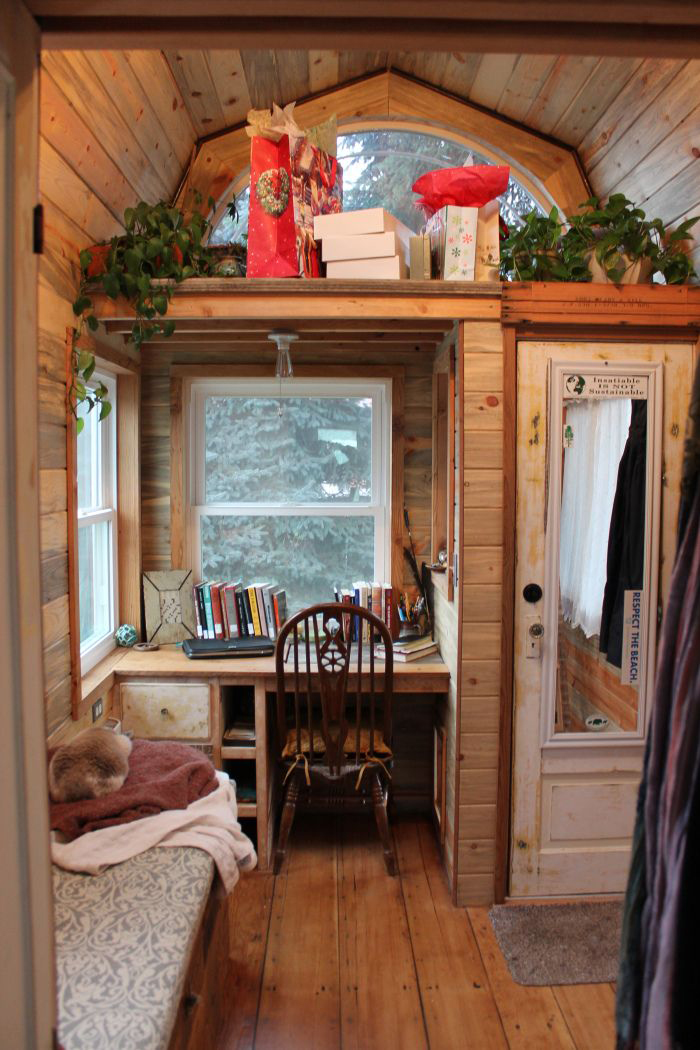 Tiny houses are very cute and cozy. However, regardless of the size of your space you can apply these tips and make it feel even more like home.