Say Goodbye to the summer and welcome the colours of fall into your home with beautiful flower arrangements. Show off the season's richest hues symbolizing the sunsets you will keep in your memory.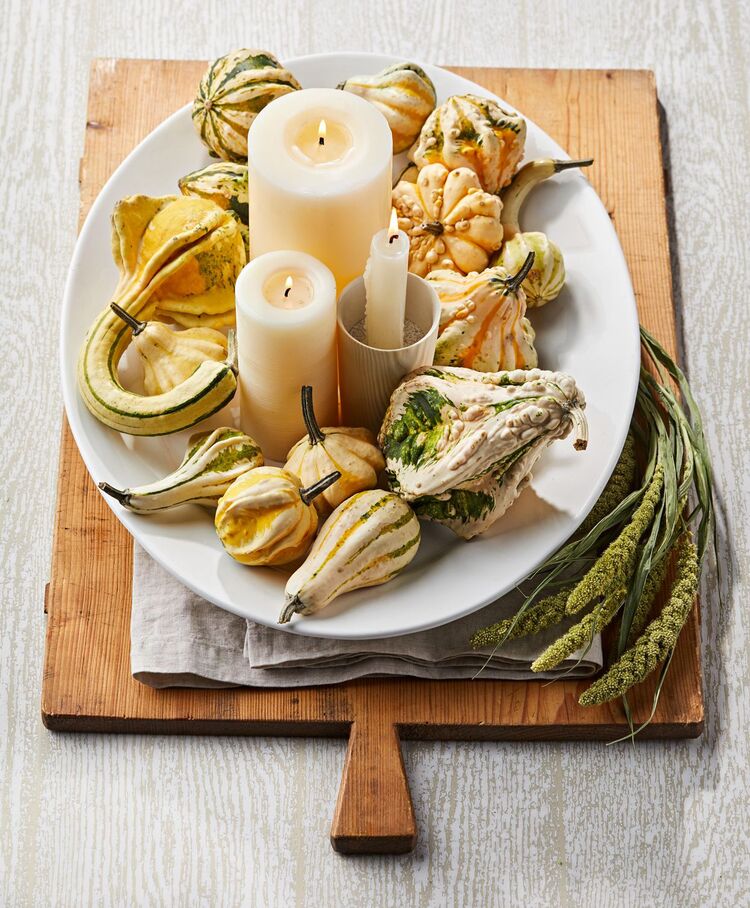 Pick up some of your favourite blooms and decorate your home in yellow, red, orange and all the colours that will brighten up your home for the new time of year.
Here we share some inspiring ideas for your flower arrangements.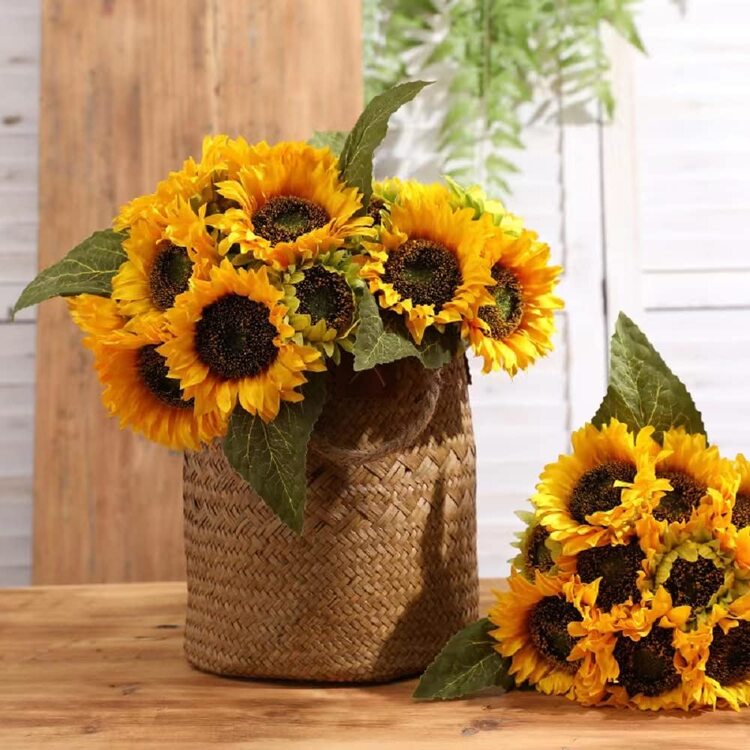 Sunflower Arrangement
Traditionally the summer flower table arrangements contain sunflowers. Why? Well, because they are one of the symbols of summer and its gorgeous yellow fields. You can use floral cones and dress them up with small to medium sunflowers. Add in some chrysanthemums to remind us of the coming fall. Place them on a contrasting surface and let the flower arrangement shine bright like the summer sun.
Fruit Decor
Many summer floral table arrangements are designed to show the abundance of the season. Fruits have the power to brighten up any decoration, so add your favourite ones to the table arrangement. Pomegranates, lemons and berries will help you create a feast for the eyes. Combine them with roses or ranunculus to add to the visual effect.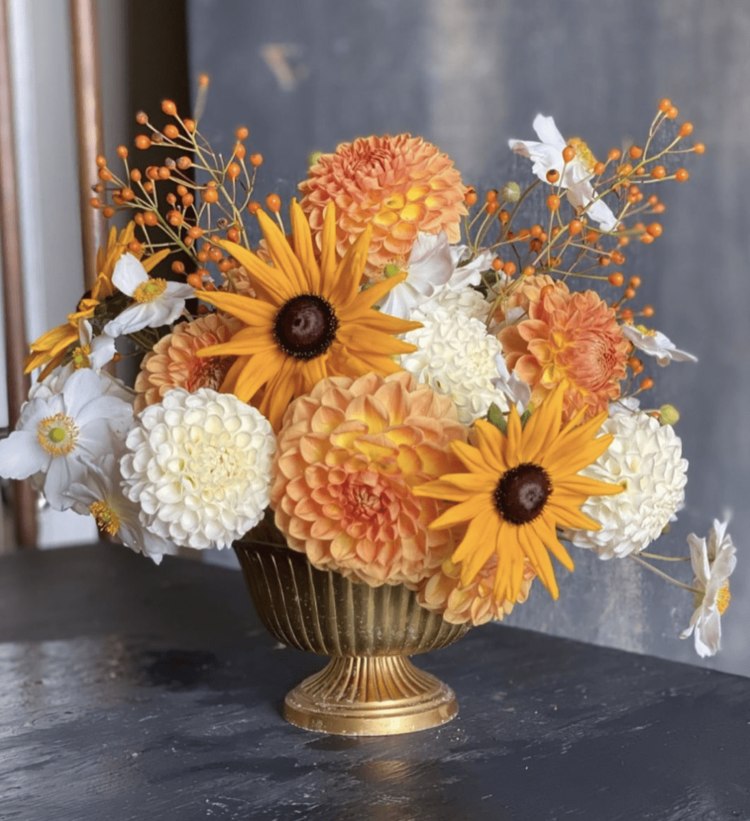 Chrysanthemums
Chrysanthemums are a great way to say goodbye to the summer and embrace the colours of the new season. They vary in shape, size and colour which allows you to create unique arrangements. You can colour block it and pick different sizes and shapes of flowers in the same colour for a stylish table decoration piece.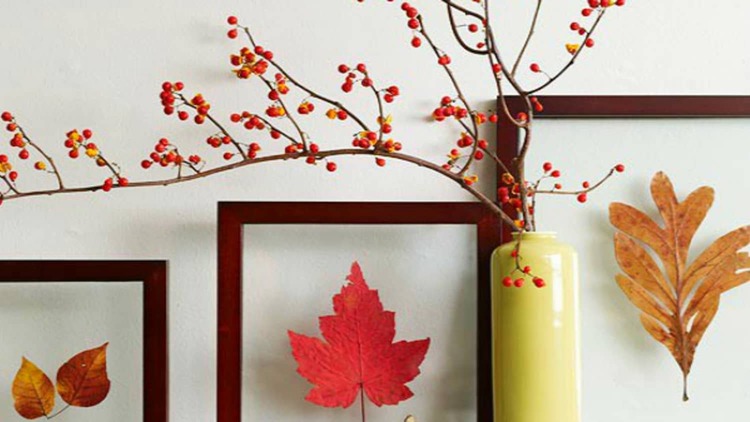 Decorate with Branches
If you are excited about fall and cannot wait for it to come consider decorating your home and table with branches. Soon they will be colourful and gorgeous but even before the majority of trees change colour there are some that are colourful all year round. You can use a spray from a floral shop to spice them up.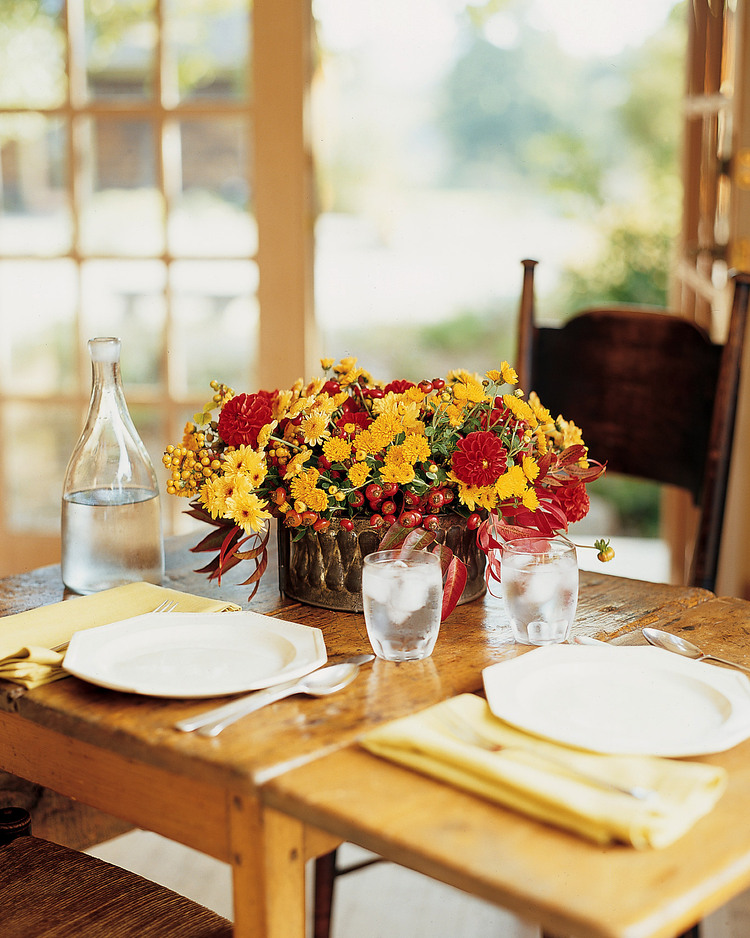 Rose Hip Inspiration
Ruby-red rose hips will gleam like jewels on your table. Arrange them in between mums, dahlias or other flowers in lighter colours and let this gorgeous centrepiece set the cheerful tone for your brunch or garden party.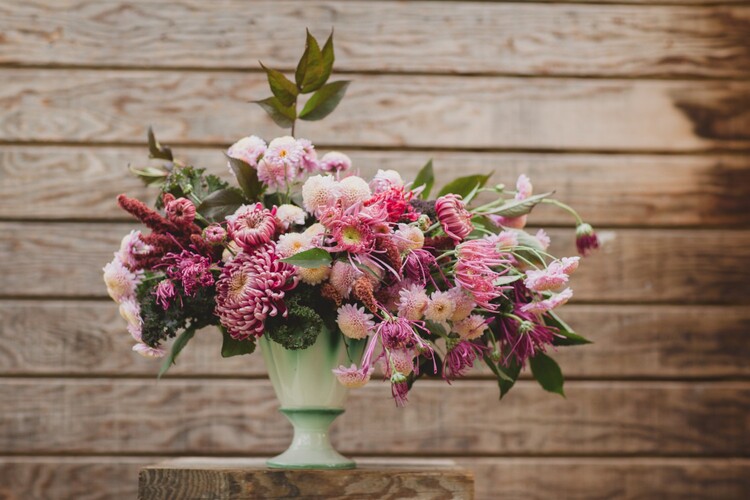 These summer floral centrepiece ideas will help you decorate your table for the change of seasons. You can use them both indoors or outdoors for your last outdoor gatherings bidding farewell to the warm weather and long days. Enjoy the colours and let them brighten up your home and mood for the exciting months ahead.