Do you want to make your party unforgettable, but have run out of interesting ideas for romantic summer party decorations? If so, do not worry. Here is our collection of stunning summer theme party ideas that will help you pull off a party to remember.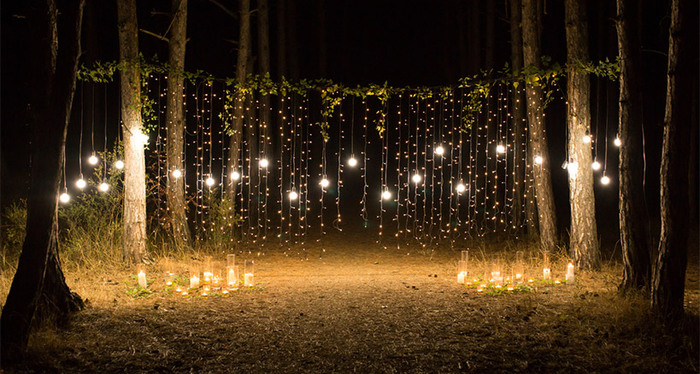 #1. Outdoor Lighting
Whenever you want to set the mood for a romantic event, use the power of string lights. This is an easy way to create an ambience that makes people feel as though they are dining under the stars.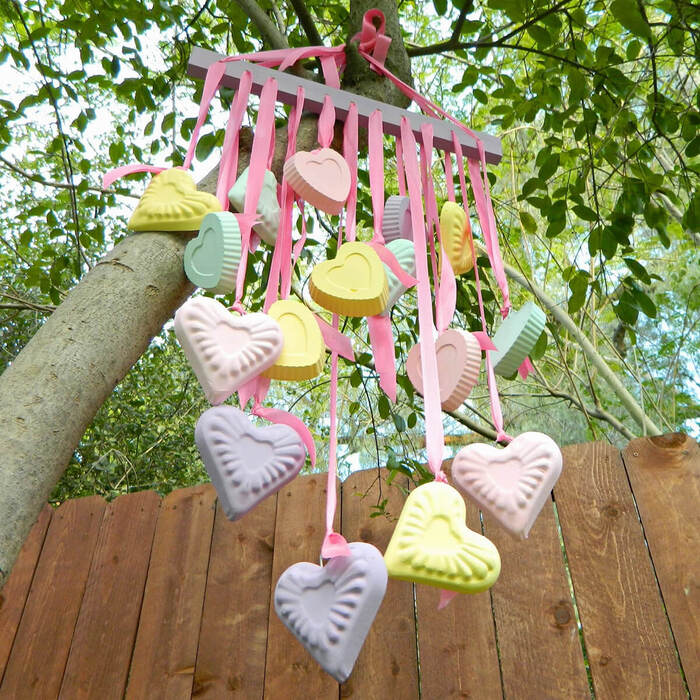 #2. Decoration Ideas with Hearts
What is the first thing that comes to mind when you hear the word 'love'? Most romantic people, picture images of hearts. If that applies to you, then you can add summer party decorations that are in the form of hearts. Heart wreaths, heart garlands and wall hangings are just a few of the options.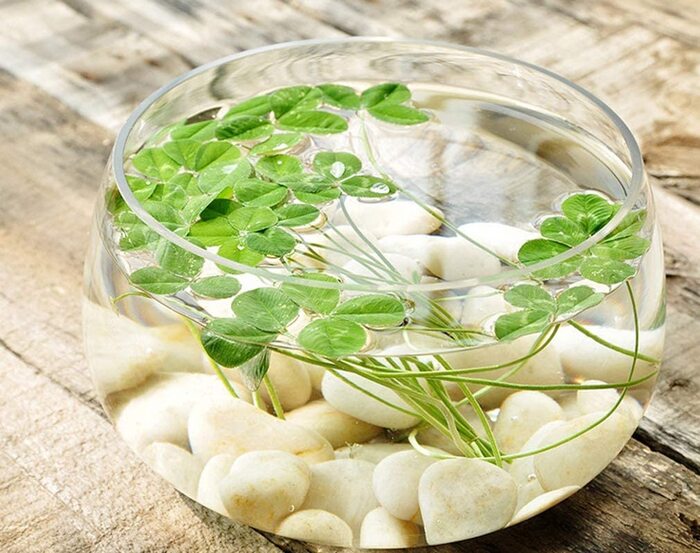 #3. Floating Flower Fishbowl Displays
Other popular summer garden party ideas revolve around flowers and flower holders. If you want to add a romantic touch to your summer party, then consider making floating flowers in a vase. Besides, you can hang flower garlands or attach them to string lights.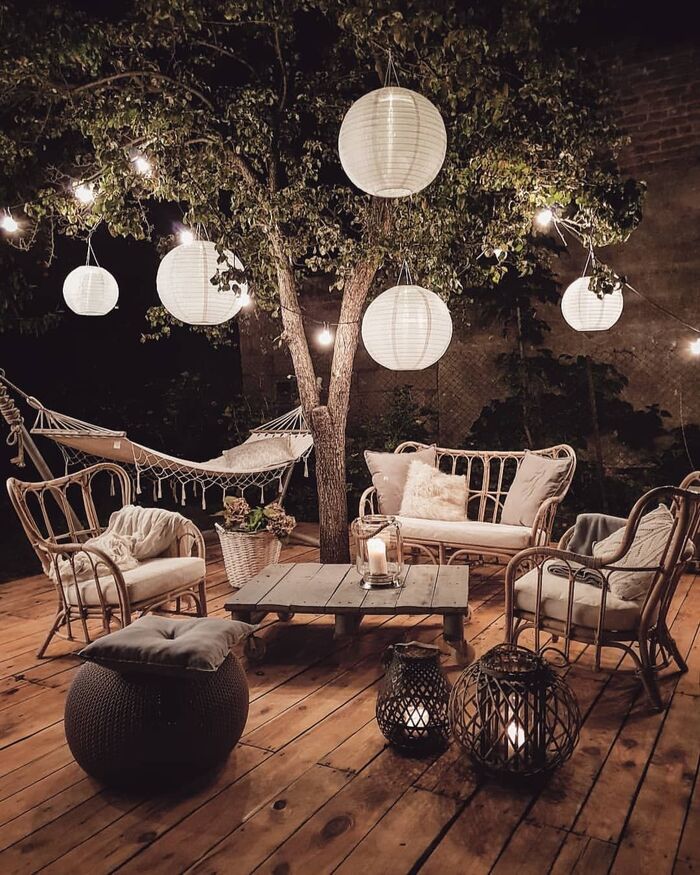 #4. Cozy Lounge Area
Even if your guests are party animals, they will still need to rest their feet from dancing. So, it can be very romantic to set up a lounge area full of florals and summer hues.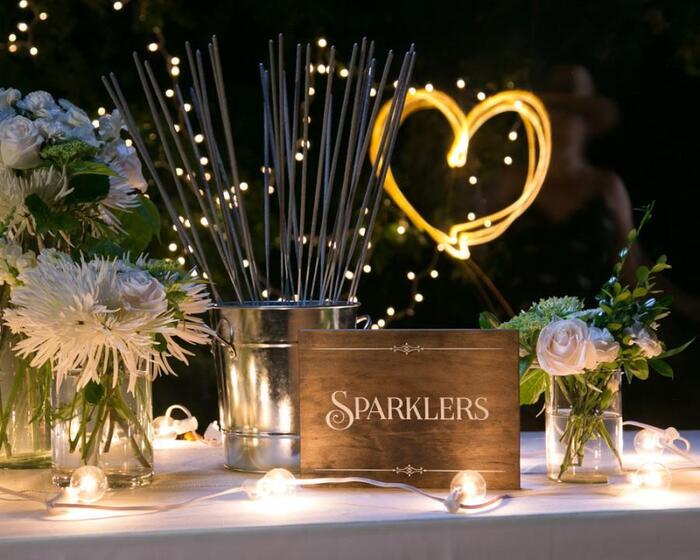 #5. Sparklers
Getting some sparklers can also make the atmosphere more romantic. So, when the sun goes down, light up the night. And do not forget to take photos.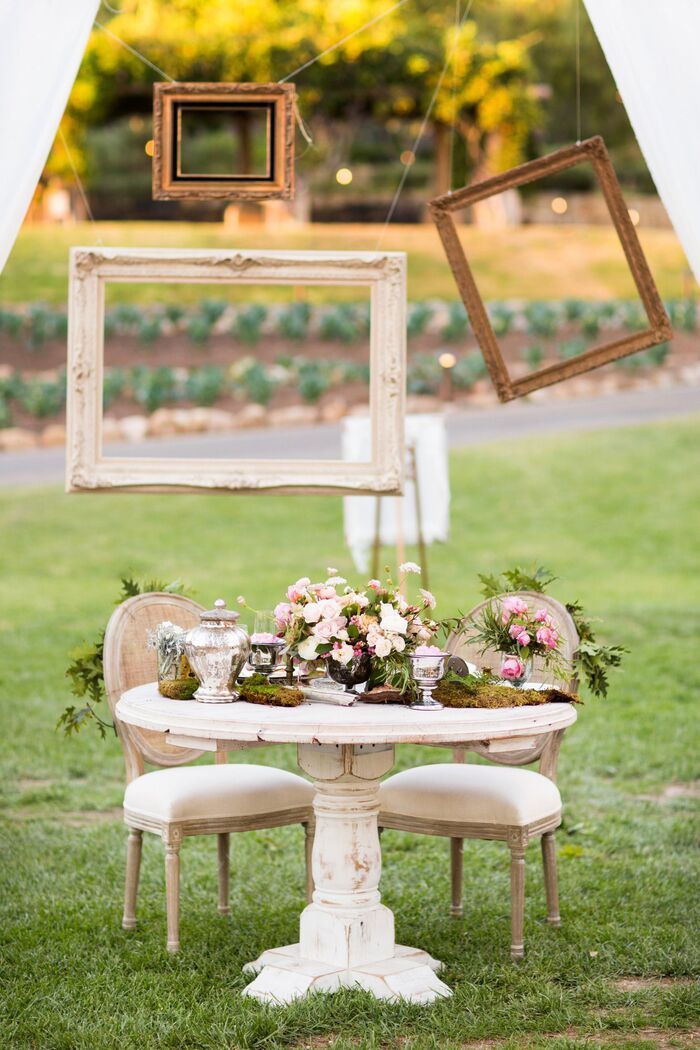 #6. Hanging Frames
Most summer parties take place outdoors. Therefore, it is hard to use photo walls. Nevertheless, you can hang a frame on a tree and let people take pictures behind it.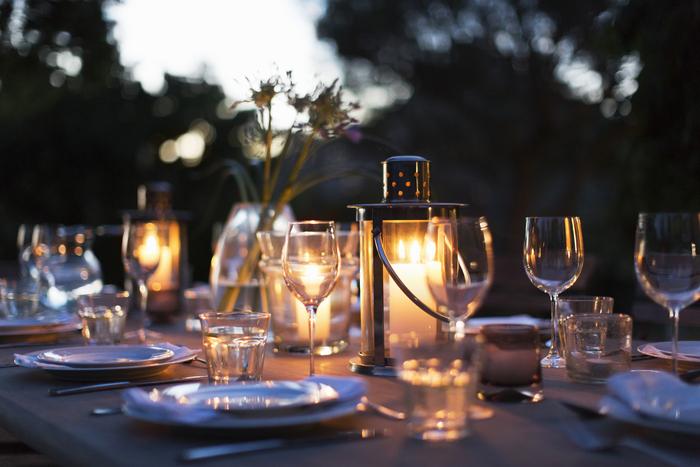 #7. Candles in Mason Jars
Another great symbol of romance is candles. So, provide yourself with a couple of mason jars, fill them with salt, rocks or sand and place small candles inside. Then turn these jars into a part of a centrepiece or store them alongside a walkway.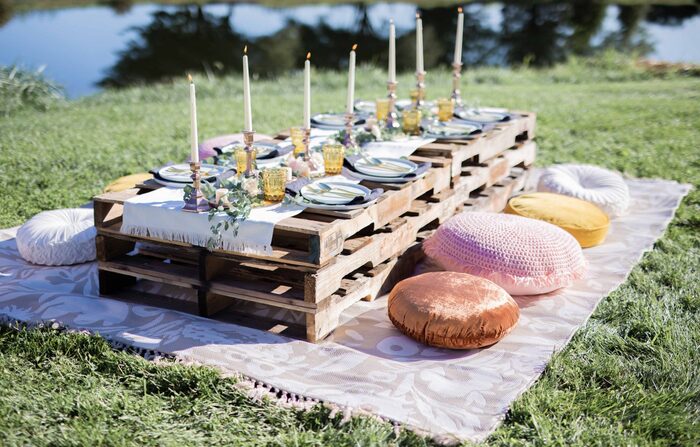 #8. Palette Tables
If your summer theme decoration ideas revolve around dining under the stars, then this suggestion is for you. Stack a few wood pallets on top of one another and let your guests relax on blankets, pillows and rugs outside.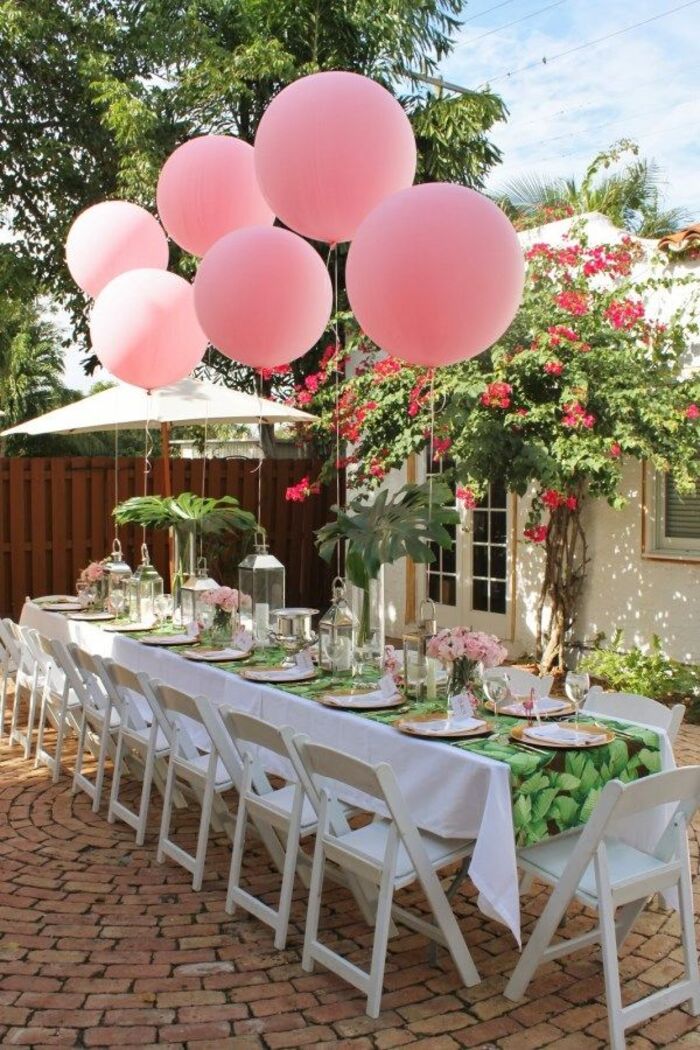 #9. Summer Party Decorations with Balloons
Naturally enough, balloons can also be very romantic. So, you can choose from ideas like a rainbow of balloons, a heart shape arch on stage, table decoration, balloon pillars with flowers, etc.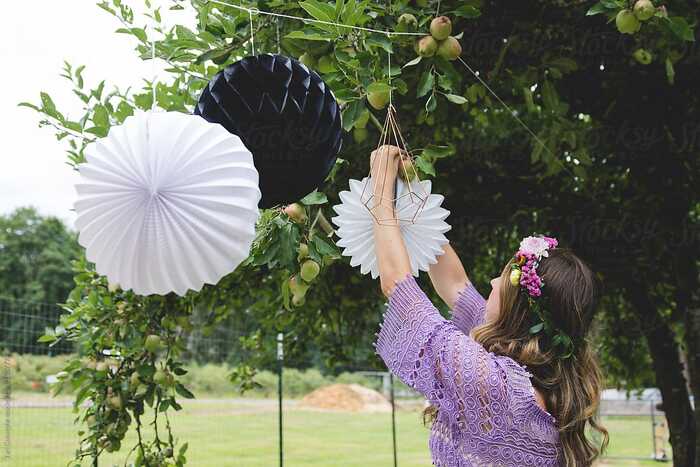 We hope that our ideas for romantic summer party decorations will act as a source of inspiration when you plan your next summer party. Yet, do not forget to give space to your creativity, as well as to align decorations with your party theme.