There is a growing interest in decorating homes with natural materials. Nevertheless, a lot of people are wondering if it is reasonable to implement such materials in their home design. In this article, we will explore the pros and cons of natural materials in comparison with artificial materials.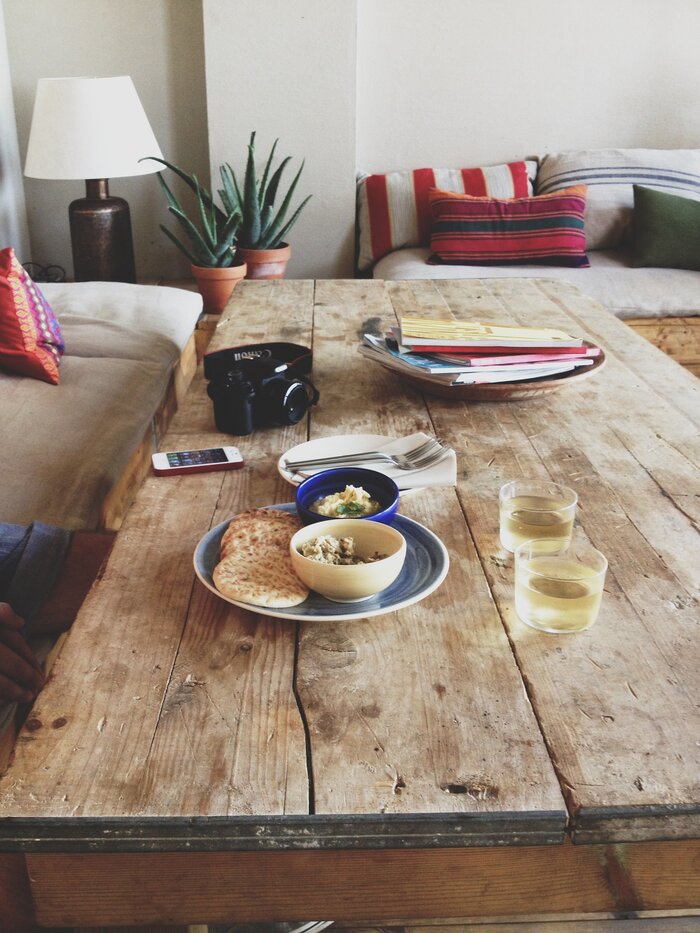 Benefits of Using Natural Materials in Your Home Design
It is a common false belief that using natural materials such as manila hemp or raw wood is a purely aesthetic choice. However, this could not be further from the truth.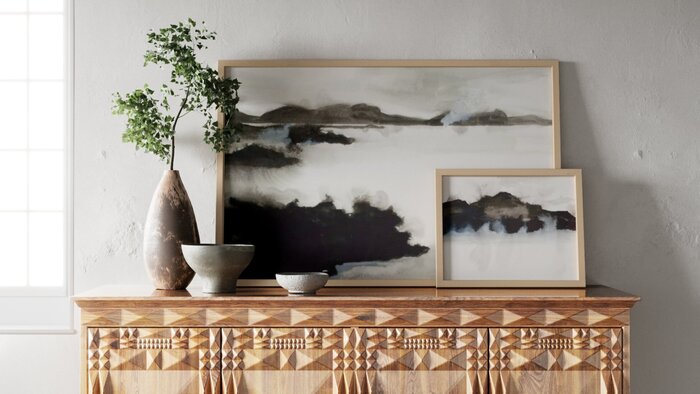 Certainly, it is much more engaging and inviting to spend time in a space full of plants, fibre rugs, natural baskets and wool compared to rooms that are layered with a synthetic material, plastic or laminate. Yet, there are other advantages of implementing natural materials, too.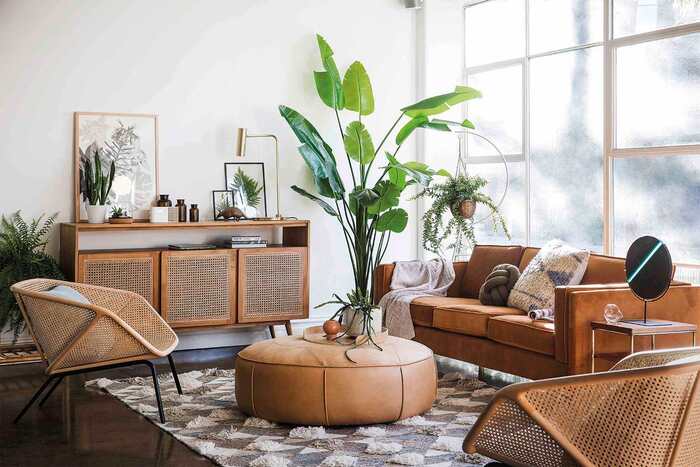 First, natural materials usually get better with age and last longer. This is why a lot of people prefer to have sisal, leather, jute rugs and wool around.
Second, according to studies children learn better and achieve greater academic results when they immerse themselves in nature. Besides, it may also be possible to improve eyesight and reduce ADD symptoms by incorporating more pieces of nature into each space. So, even if we cannot always be outside, we can ripe similar benefits by staying close to nature.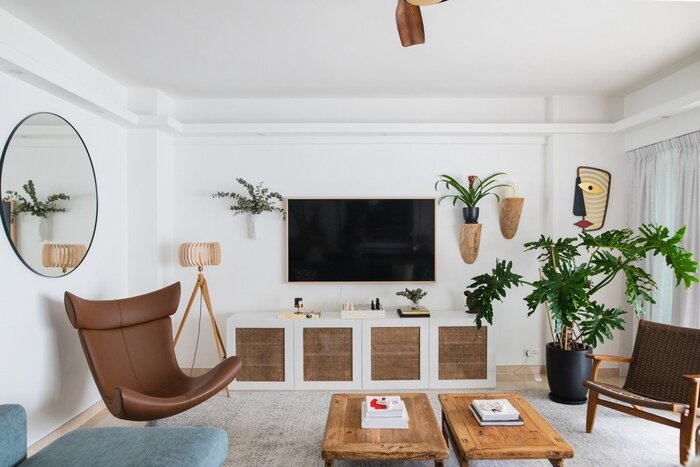 Third, it would not be exaggerated to claim that natural materials can support our health. Yes, it may be unrealistic to expect that we can get rid of toxic chemical compounds. Nevertheless, choosing hardwood, granite or bamboo floors, as well as natural wool mattresses are just a few of the ways in which we can reduce chemical treatments.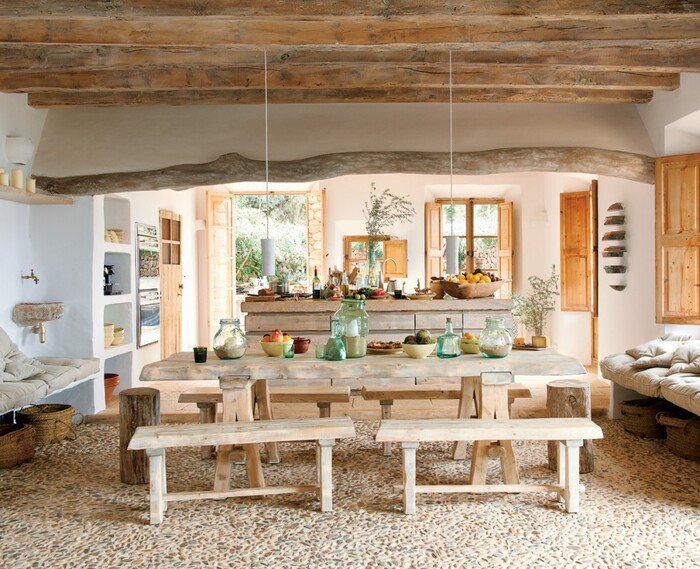 Drawbacks of Incorporating Natural Materials in Your Home
Naturally enough, there are also disadvantages when it comes to using natural materials in home design. For example, if you choose to implement unconventional building materials such as straw bales or bamboo, it might be hard for you to find a construction specialist. Furthermore, it is hard to use natural materials like straw bales in rain prone areas because moisture is their greatest enemy.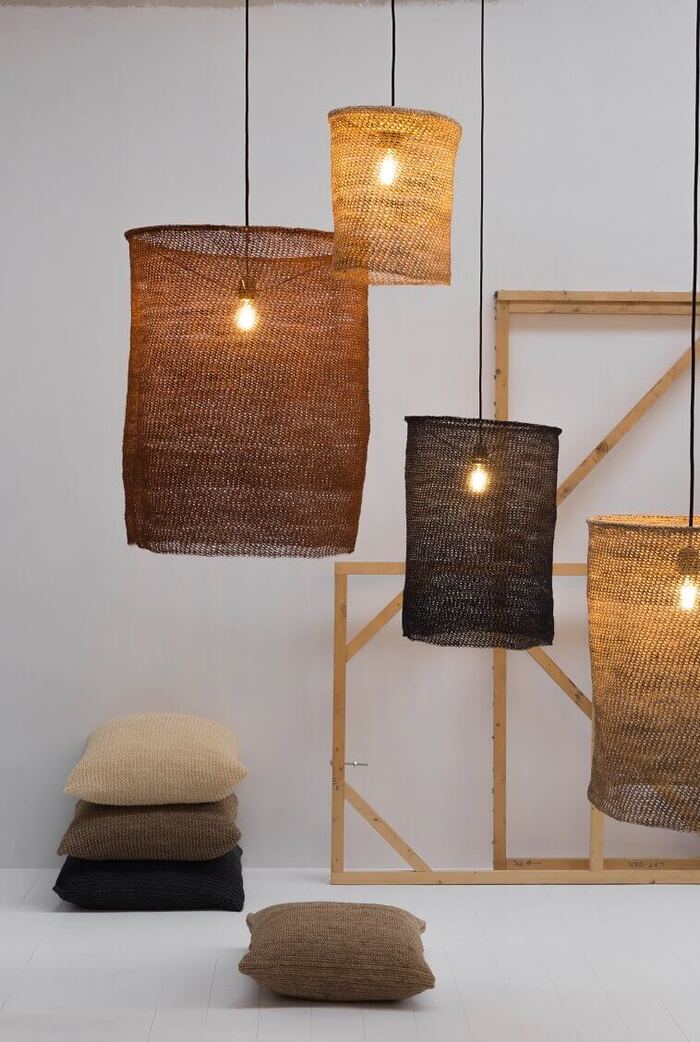 Next, natural materials are not always environmentally friendly. For example, hardwood floors are adaptable and long-lasting. However, it takes a few decades to replenish wood. On the other hand, cork trees can be harvested every few years without hurting the rest of the tree. Yet, people mainly grow and manufacture cork in Africa and Southern Europe. So, there are negative environmental effects as a result of overseas transportation.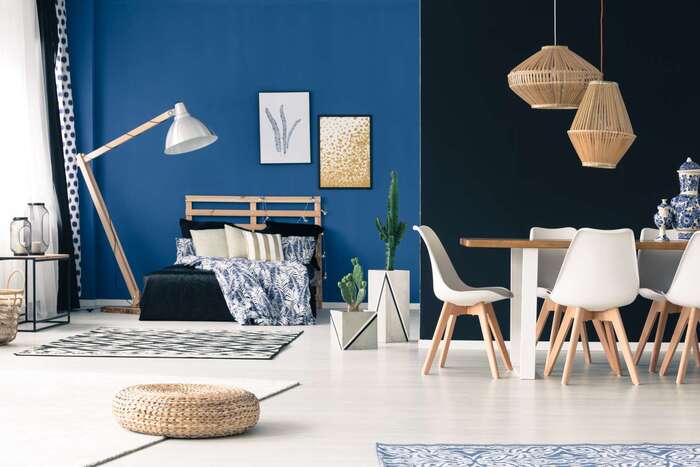 How to Use Natural Materials in Your Home
As you can see, there are specific cons when it comes to using natural materials in your home. In spite of them, natural materials will keep on taking the central stage.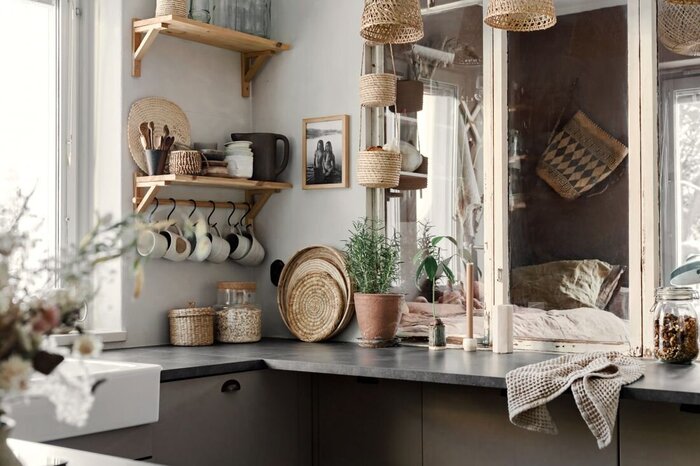 For example, it is common to use natural stone like marble in the kitchen. Also, more and more people who have a wood-burning stove sometimes choose to put their firewood out on display which adds cosiness and comfort. Another way to introduce warmth to a room includes contrasting wooden furniture with sleek metallic objects.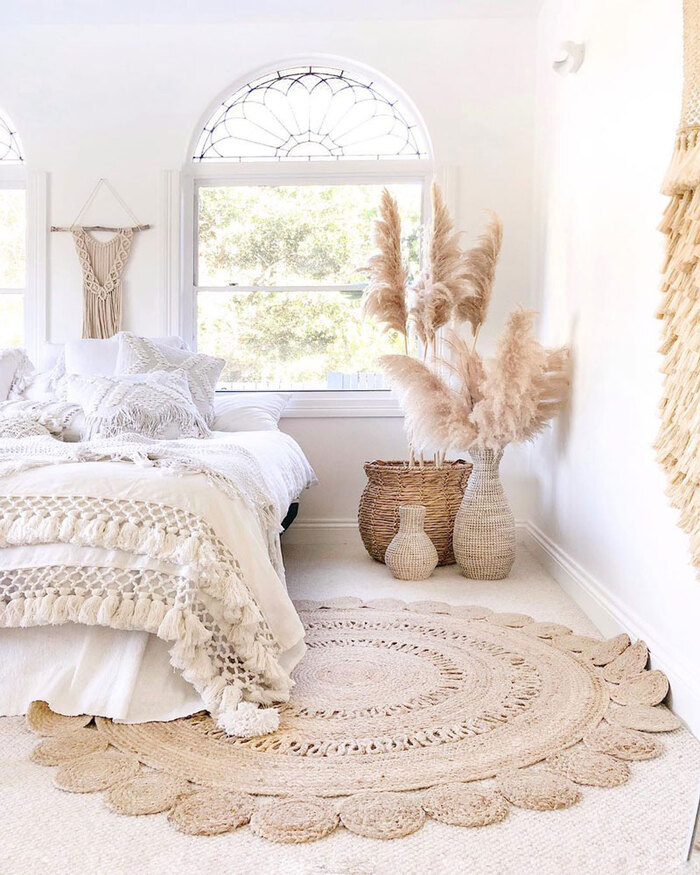 Next, if you want to add natural glamour, do not forget to bring in beauty with houseplants. And last, but not least, you can incorporate natural materials in your home by using natural fabrics, rugs, throws and ship skins. This will certainly evoke a sophisticated, as well as natural look.