There is no doubt that granny patterns are timeless. Since they gained large popularity among crocheters in the 1970s, they have been becoming more and more widespread. In this article, we want to share with you 5 ways in which you can incorporate these adorable and easy-to-make patterns in your home design.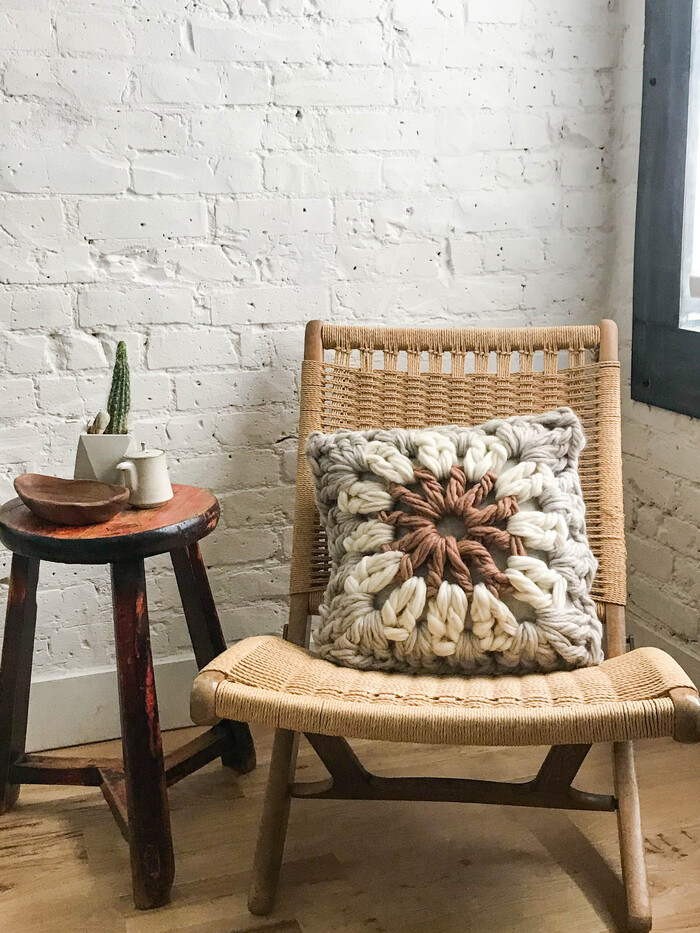 #1. Granny Square Pillows
Patterns such as the great granny squared quilt pattern are great for decorative pillows. If your living room is in need of a makeover, consider getting a few pillows in flower patterns. On the one hand, this will inevitably make you feel as though you have transformed your space. On the other hand, it will not cost you tons of money, so it is suitable for people who have a tight budget.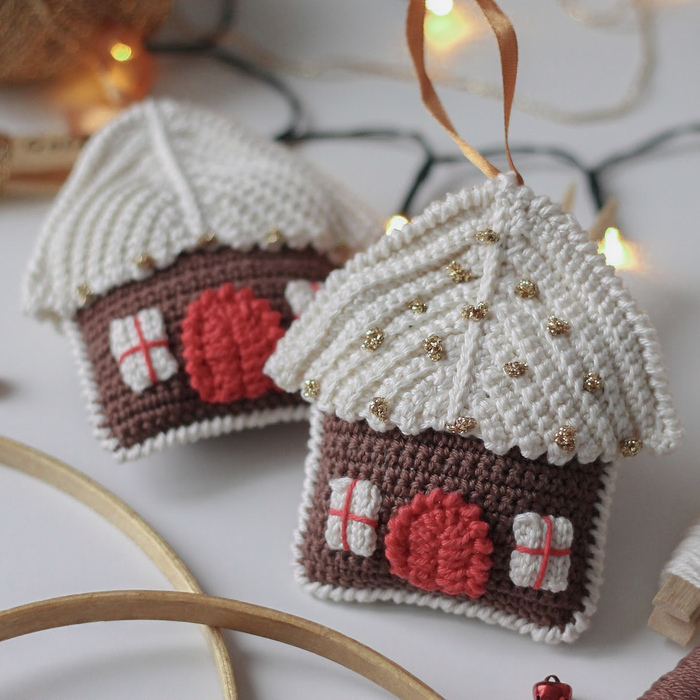 #2. Granny Square Ornaments
Have you ever seen a crochet granny square Christmas ornament? If that is the case, then you know first-hand how impressive this granny square angel pattern can look. We definitely encourage you to add granny square ornaments to your Christmas décor. You will certainly not regret it.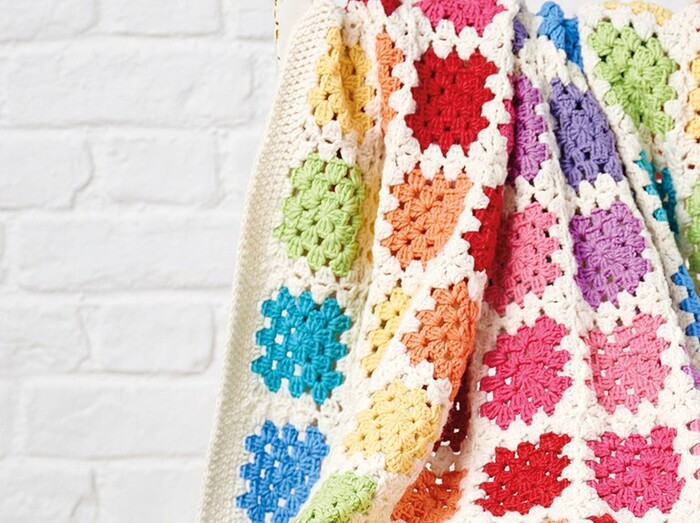 #3. Granny Square Blankets
The next way in which you can make use of granny patterns in interior design includes draping a multicolor granny square blanket on your living room sofa. This will make your guests feel cozy and welcome when they visit you on a cold winter day. In addition, it can be very comforting to wrap yourself in a blanket that looks as though it is crocheted by your grandma. On top of that, if your granny square blanket has multiple colors, it can serve as a décor accent.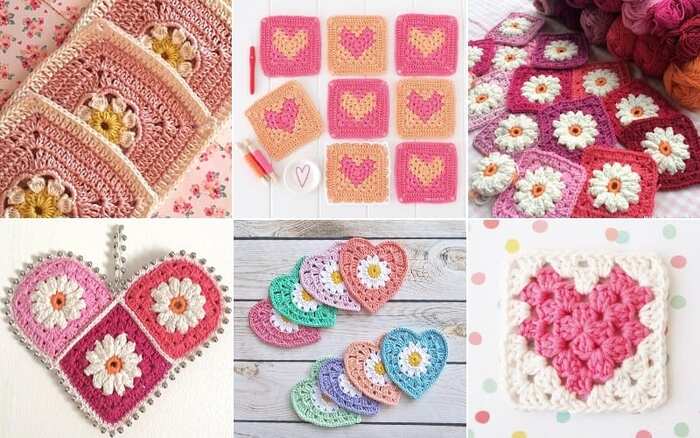 #4. Granny Square Wall Hangings
Another way to incorporate granny patterns into your home design includes wall hangings. If you choose wall hangings in such patterns, you will easily turn them into the focal point of any wall.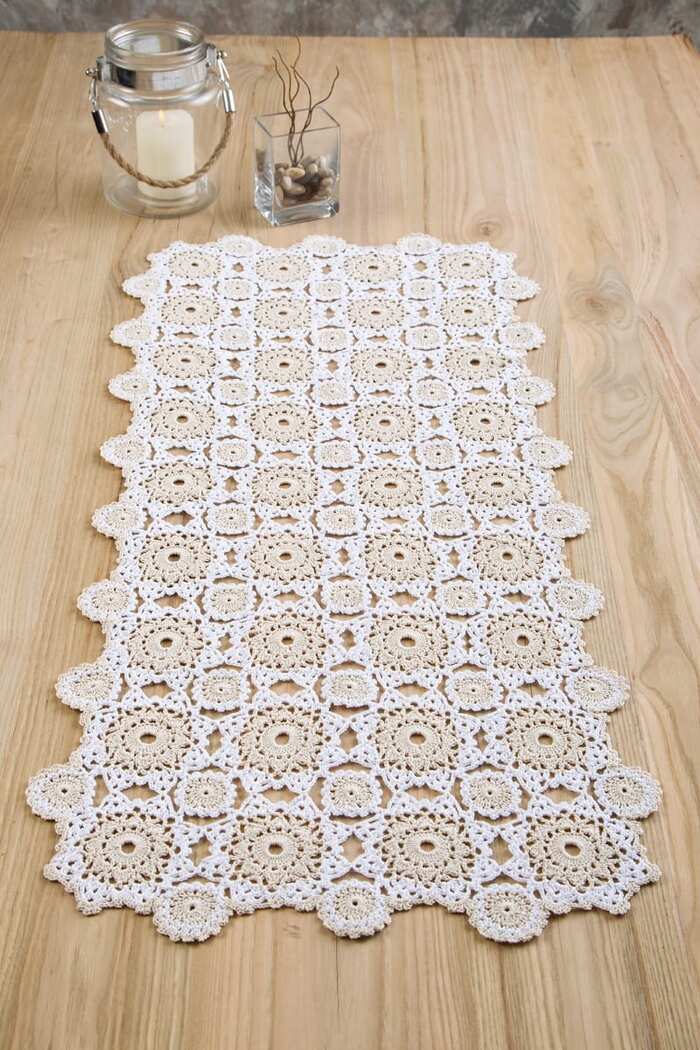 #5. Granny Square Table Décor
Naturally enough, you can use granny patterns when you decorate your table, as well. For instance, you can make table runners for every season. To do so, simply choose a specific pattern. Then select various color combos you feel inspired to play with. Yet, take into consideration the rest of your home décor so that your interior design looks harmonious.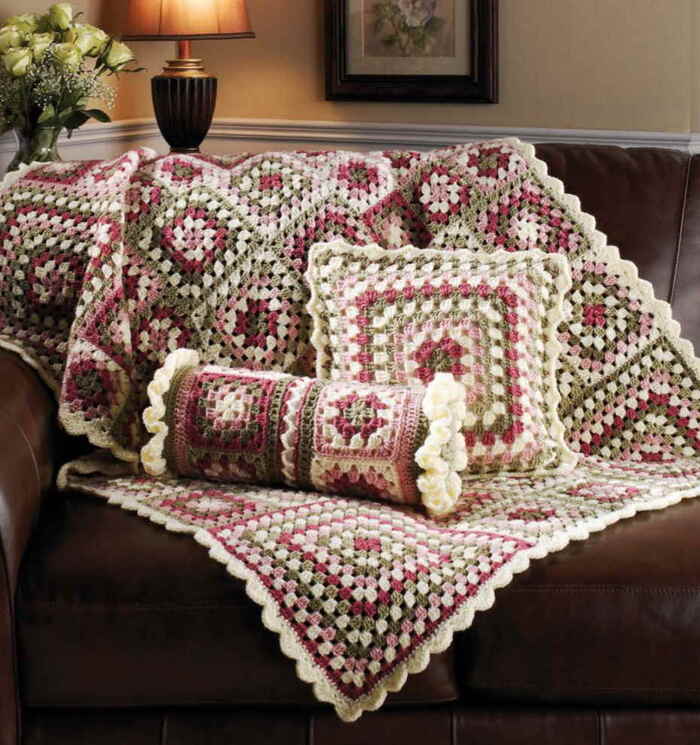 To sum up, there are plenty of ways in which you can add a touch of granny patterns to your home. In addition to what we already mentioned, you can create rugs, ottoman covers, chair pads, potholders, baskets, etc. The possibilities are endless. So, grab the Granny Square book and experience what it feels like to make stylish projects with your own hands.