Sitting in a park with friends and having a picnic is one of the summer's simplest pleasures and it can be both fashionable and functional. If you are not into malls, bars or movie theatres or you just do not like the tourist crowds an easy summer picnic is an ideal alternative. Knowing how to create ambience and keep your friends entertained will make the occasion more memorable and will give you great social content.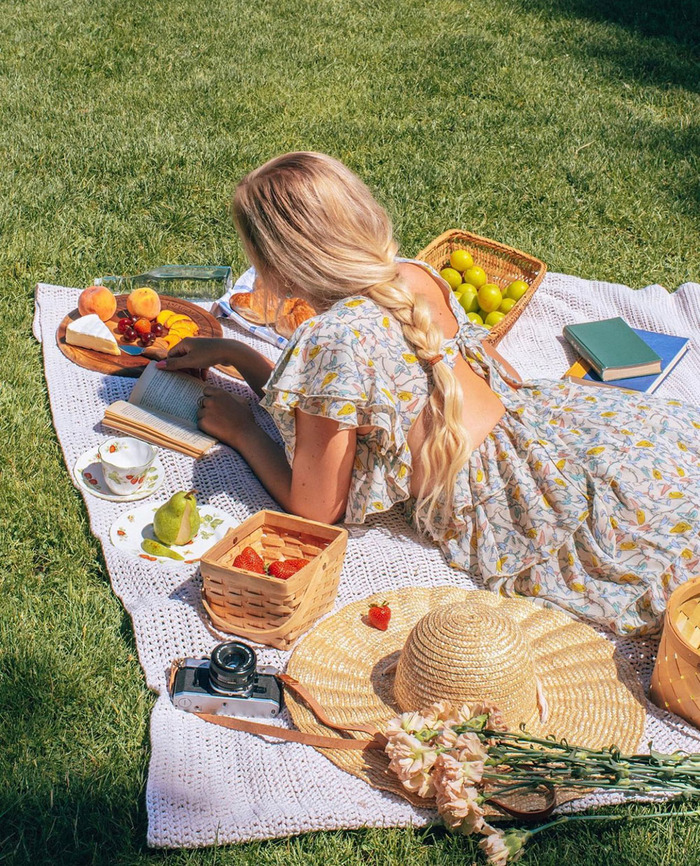 Here are some easy summer picnic ideas to inspire you: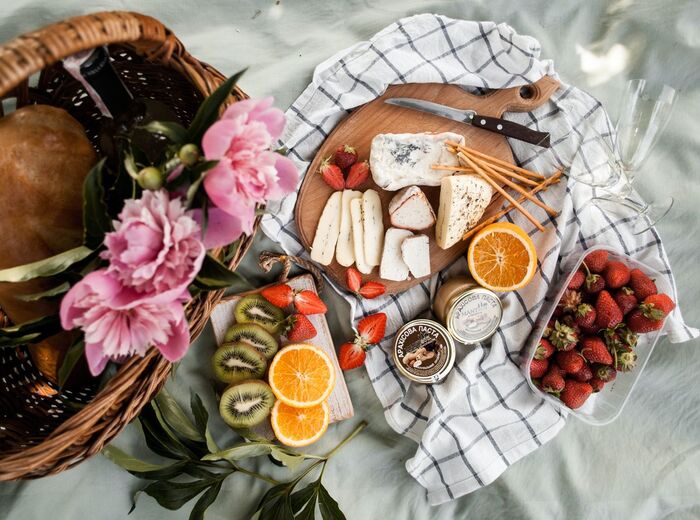 The Backdrop
Blankets are the canvas for the perfect picnic. Pick a soft, comfortable and eye-catching backdrop for your food and drinks.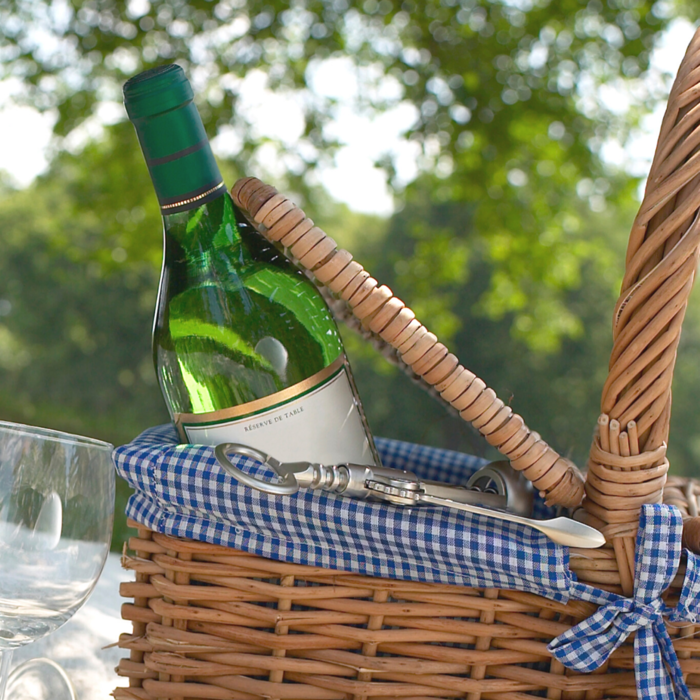 Vintage Basket
A classic woven basket lined with cute gingham fabric will be a great addition to your picnic prep. It will not keep your food cool but you can cool your fruits and bottles beforehand.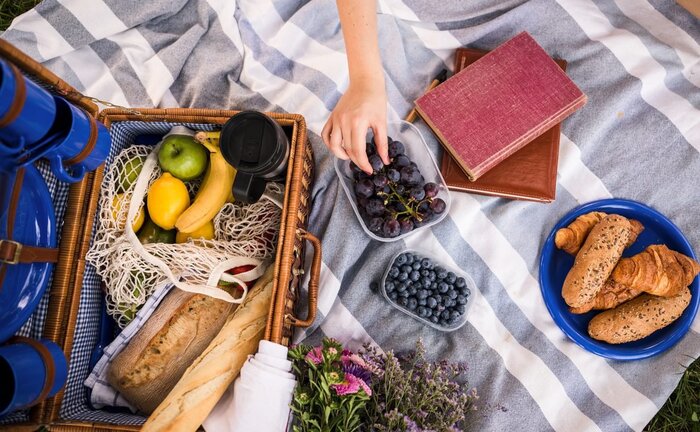 Serving Platters
All the best picnic food ideas start with a chic platter. If you want to create an Instagram-worthy picnic use serving platters for all your snacks and fruits. Go for colourful sets which add a great accent to your picnic blanket. Choose durable and affordable platters to serve your food in style.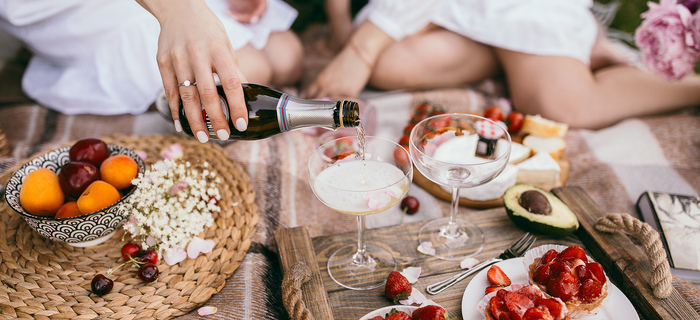 Fancy glassware
Glass is a no-no when it comes to outdoor picnics. Instead, you can look for elegant accident-proof glasses for your wine or spritzers. Acrylic tumblers are a great option that will add extra fanciness.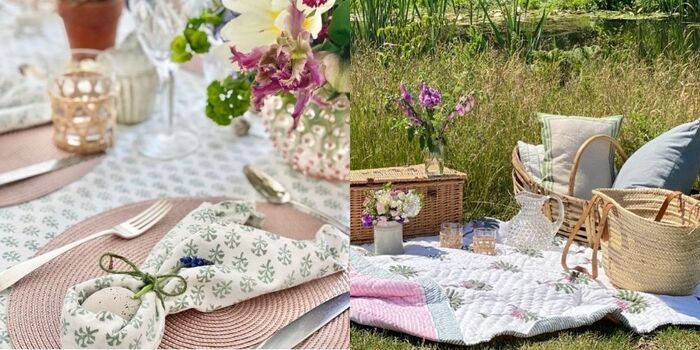 Elegant Textiles
Forget about the paper napkins and pack some lovely linen for a more photogenic and sustainable option. Textiles are another way to add some colour or pattern to your picnic. Pick matching textile napkins and make your picnic look like a gorgeous dining table outside in the open.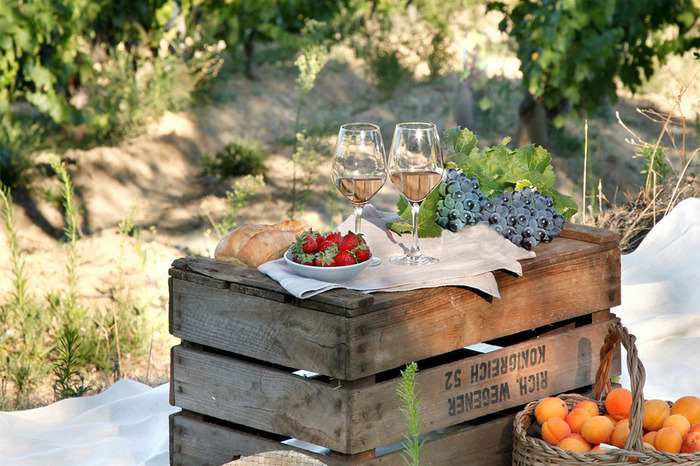 Floral Dreams
A picnic in summer calls for some beautiful flowers for ambience. They add that pastoral feel that will charm your guests. Grab a fresh bouquet at a local market and give your picnic a rustic chicness.
These are the picnic essentials you need to create a functional and pretty display. It is not difficult to put together a stylish evening even if it is in the park. Choose delicious food, add some colour and enjoy a fun and easy summer picnic. With warm weather and summer sales, now is the perfect time to stock up on chic pieces that you can also use in your home and kitchen. Of course, don't forget to take your best mood with you and share a lot of happy smiles on your social media.