Looking for fresh and easy summer picnic snack ideas? If so, you are in the right place. Here is a list of our favourite nice-weather snacks recipes that you can eat on a blanket in the grass.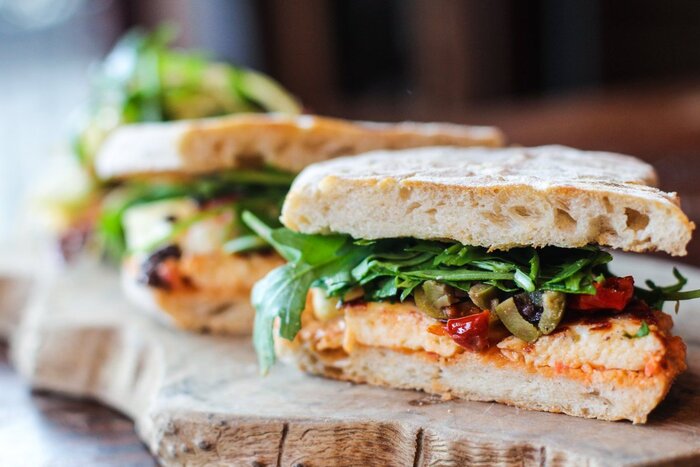 #1. Olive and Veggie Sandwiches
If you are looking for easy snacks to make, then consider preparing veggie olive wraps. Shred carrots, wedge red cabbage and courgettes. Slice spring onions and add green olives, as well as basil leaves. Mix the ingredients and toss well.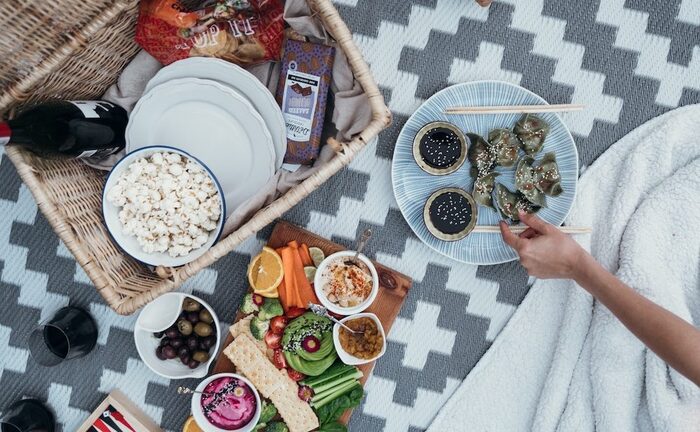 Next, take a large-seeded tortilla, put it on a sheet of foil, pile the filling along one side and start to roll it. To keep the stuff inside your wrap, fold the foil in at both ends.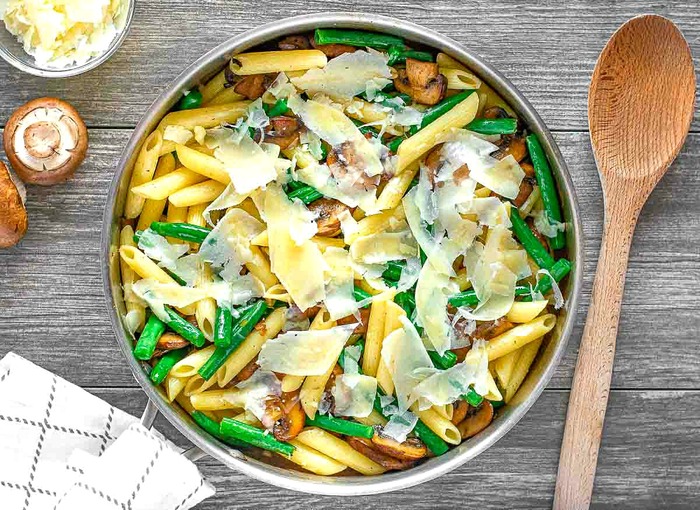 #2. Penne & Green Bean Salad
Another one of our favourite easy snack recipes is green bean and penne salad. It is a speedy pasta salad. Once you boil the pasta, add onions and beans and cook the mixture for 5 more min. To make a healthy dressing, blitz tomatoes, basil, vinegar and oil. Last, but not least add olives and mix the pasta, the beans and the dressing.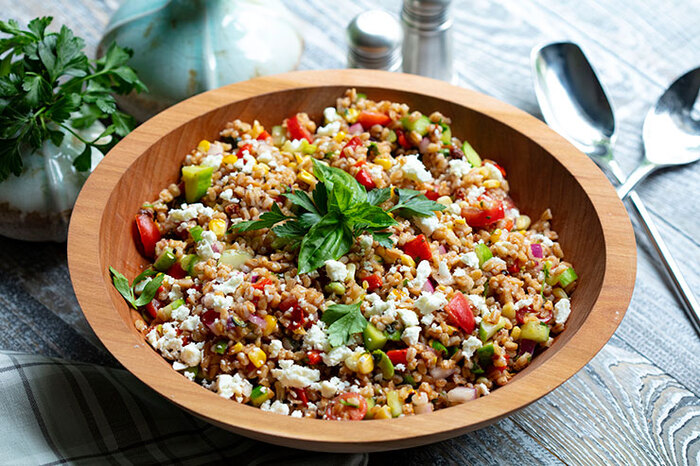 #3. Farro Salad
If you like filling, healthy and easy to customize grain salads, then this recipe is for you.
First, cook farro, salt, bay lead and vegetable broth in a saucepan. Also, make fried shallots, as well as a dressing consisting of olive oil, mustard, honey, vinegar, salt and pepper. Once ready, combine your farro, shallots, basil, parmesan, apple, arugula, pecans and parsley. Last, but not least, add the dressing and toss to coat.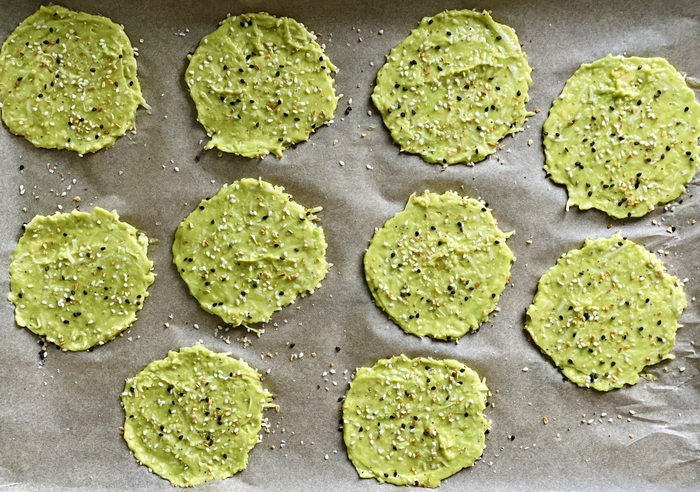 #4. Avocado Chips
If you believe that chips cannot be one of your healthy snack ideas, think twice. Here is how you can make your own avocado chips.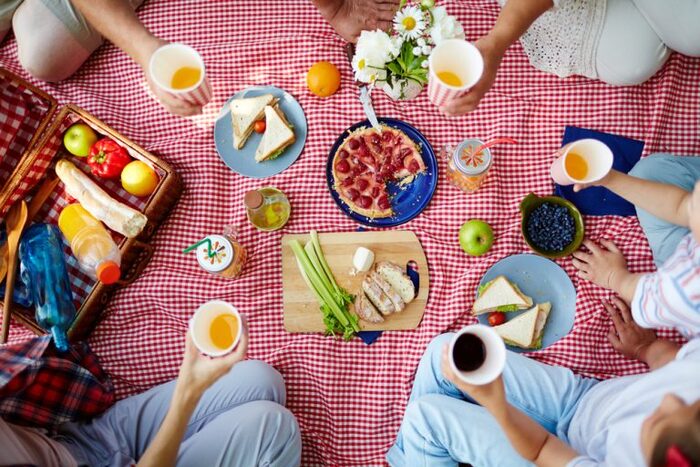 First, mash avocado until smooth. Second, stir it in lemon juice, parmesan and garlic powder. Third, season the mixture with pepper and salt.
Next, preheat your oven and line baking sheets with parchment paper. Then, place teaspoon-sized scoops of mixture on the baking sheet, flatten them with the back of a spoon and bake until crisp and golden.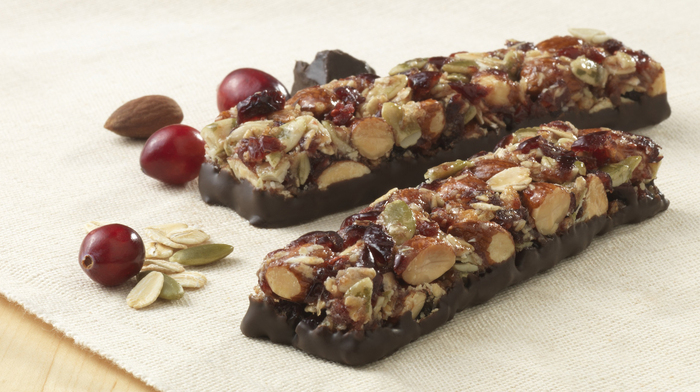 #5. Fruit and Nut Bars
There are plenty of healthy snack ideas for sweetening your day. For instance, you can make your own fruit or nut bars and bring them to your picnic.
To do so, chop the dates in a food processor. Next, melt honey, vanilla and peanut butter in a heated saucepan, add to the dates and mix. After that, take the mixture and fold it into nuts and dried fruit.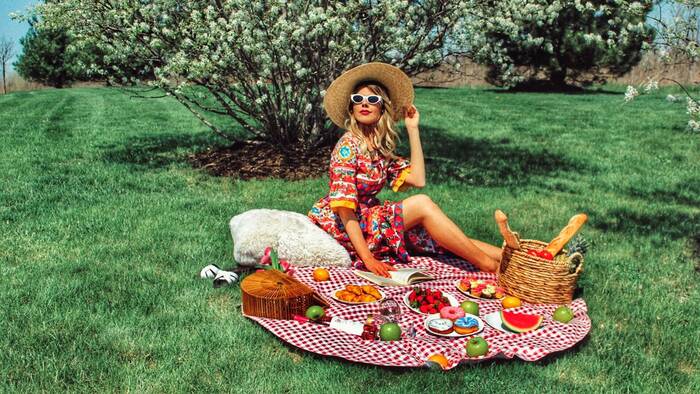 Last, but not least, line a pan with nonstick foil, press the mixture into it and freeze until sliceable. Then you can cut it into bars and store them in your fridge.
As you can see, there are plenty of summer picnic snack ideas that are easy to make, delicious and healthy. So, choose the recipes that suit your taste and enjoy memorable outdoor moments with your family.