Did you know that your surrounding has a significant impact on your well-being? This is one of the reasons why biophilia is gaining more and more popularity. Keep reading to learn more about the essence and the benefits of biophilic design, as well as how you can bring it to your home.

What is Biophilic Design?
For some of you, this might be the first time you hear about biophilic design. If so, know that it is an innovative way of designing the places where we learn, work and live. Biophilic residential design and biophilic interior aim at restoring the connection between human beings and nature. In this way it contributes to creating productive and healthy habitats for modern humans.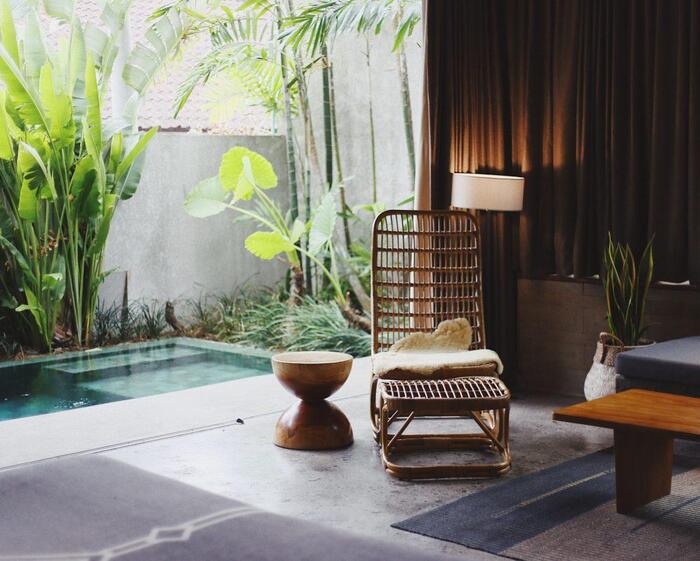 What Are the Health Benefits of Biophilic Design?
According to research, biophilic design can help you decrease stress, pollution and noise levels. Besides, it is well known that biophilic workplaces are more attractive to potential employees. On top of that, people are more productive and creative when they work in areas with biophilic design.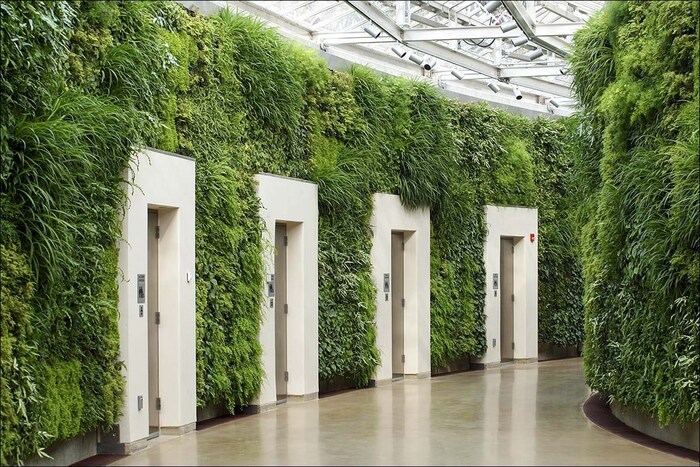 What Are the Biophilic Design Elements?
There are different patterns of biophilic design. Yet, for the purposes of this article, we can sum them up in the following way. First, a biophilic home is a space with a good visual and non-visual connection with nature. As a result of this, it can be both calming or stimulating.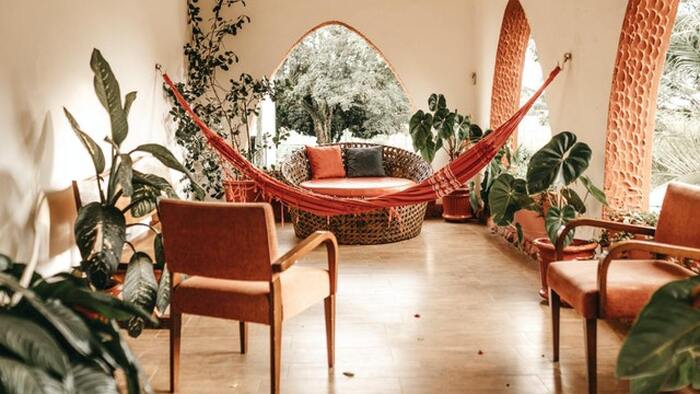 Visual connection means that people can view real nature (i.e., plants, trees, etc.). On the other hand, the non-visual connection is all about incorporating auditory, gustatory, haptic or olfactory stimuli referring to natural processes. These can include ocean waves, essential oils and herbs.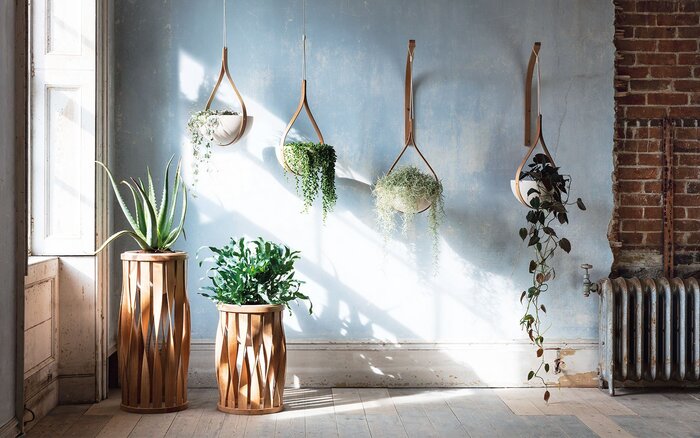 In addition, a biophilic design home might also offer a brief, fresh welcome distraction thanks to non-rhythmic sensory stimuli. This type of stimuli consists of leaves rustling, birds chirping, or the scent of eucalyptus in the air.
Another element of biophilic design is thermal and airflow variability. If you find yourself in a biophilic home, you may notice that there is airflow across the skin, subtle changes in air temperature or relative humidity.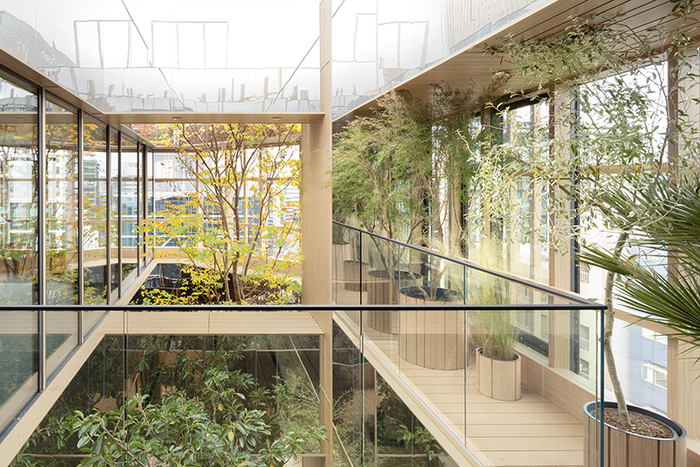 Next, you can recognize biophilic design by the presence of water or dynamic/diffuse light. It is known that seeing, touching or hearing water enhances the way you experience a place. Furthermore, changes in nature often go hand in hand with varying intensities of light and shadow.
The last pattern of biophilic design revolves around the connection with natural systems. Its objective is to raise awareness of natural properties and to stimulate environmental stewardship of the ecosystems in the surrounding area.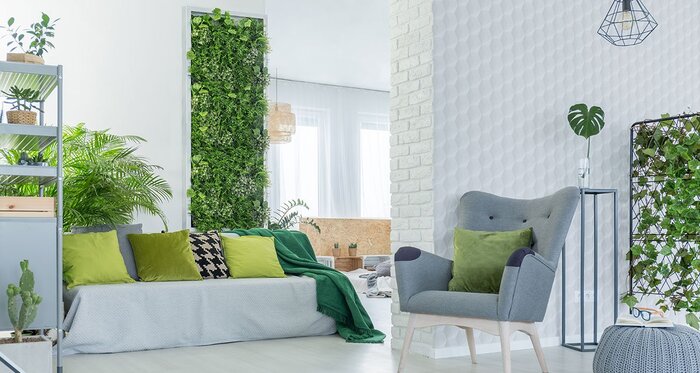 How to Bring Biophilic Design into Your Home?
If you want to turn your home into a biophilic space, consider implementing one of the following 3 steps. First, include patterns and colors (green, blue, yellow) that remind you of pleasant experiences in nature. Also, add a lot of plants and use natural wood grains.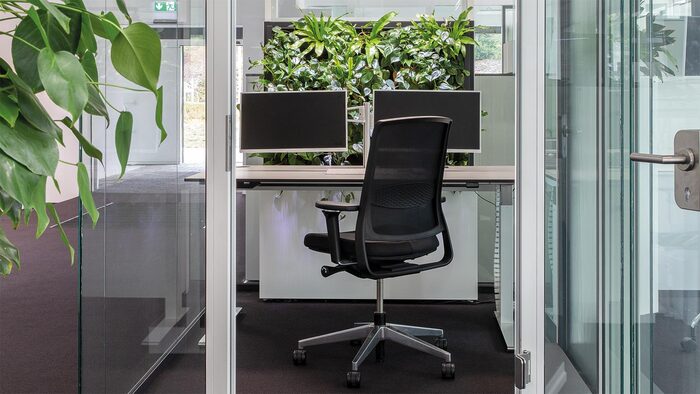 Second, keep your windows clear so that you make the most out of available natural light and fresh air.
Third, use fluffy towels, scents and gentle lighting to create textural contrasts and utilize sensory spaces.
Naturally enough, there are plenty of other ideas for using biophilic design in your home. Yet, we hope that this article will act as a source of inspiration if you choose to better connect with nature.