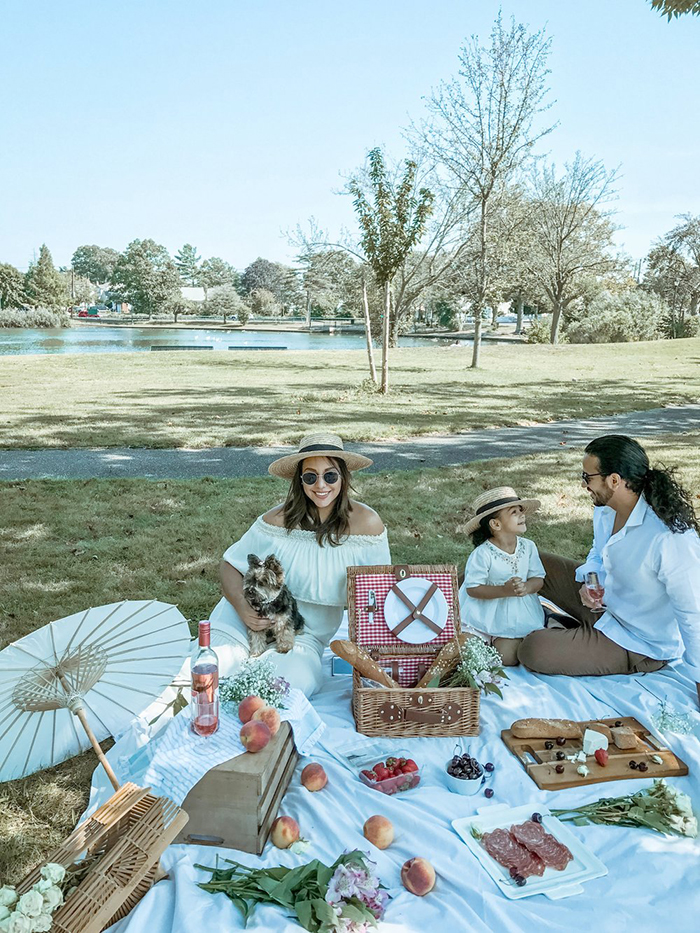 The weather is getting sunny and nice, so a family picnic is a great idea. Soaking some sun after the cold winter is an excellent way to improve your mood and get some vitamin D. Moreover, a picnic is the perfect excuse to spend some time with the family and have fun together. But do you know how to family picnic?
Of course, a nice picnic requires some planning. You want to have everything organized so that you can enjoy it at the end. Here are some easy steps to help you prepare an enjoyable picnic for your family.
Pick the location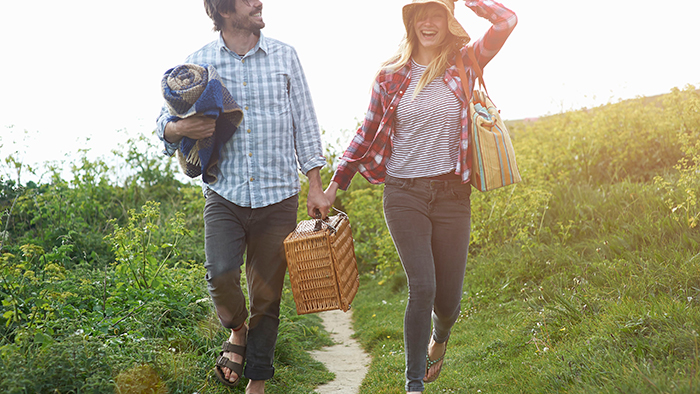 The first step in organizing a family picnic is to pick the location. Especially if you have kids, this step is very important. A park with a playground or a splash pad nearby is an obvious choice. Ideally, the location has to have a washroom and to be away from dog walks. Take all these into consideration when picking the location and choose wisely.
When to picnic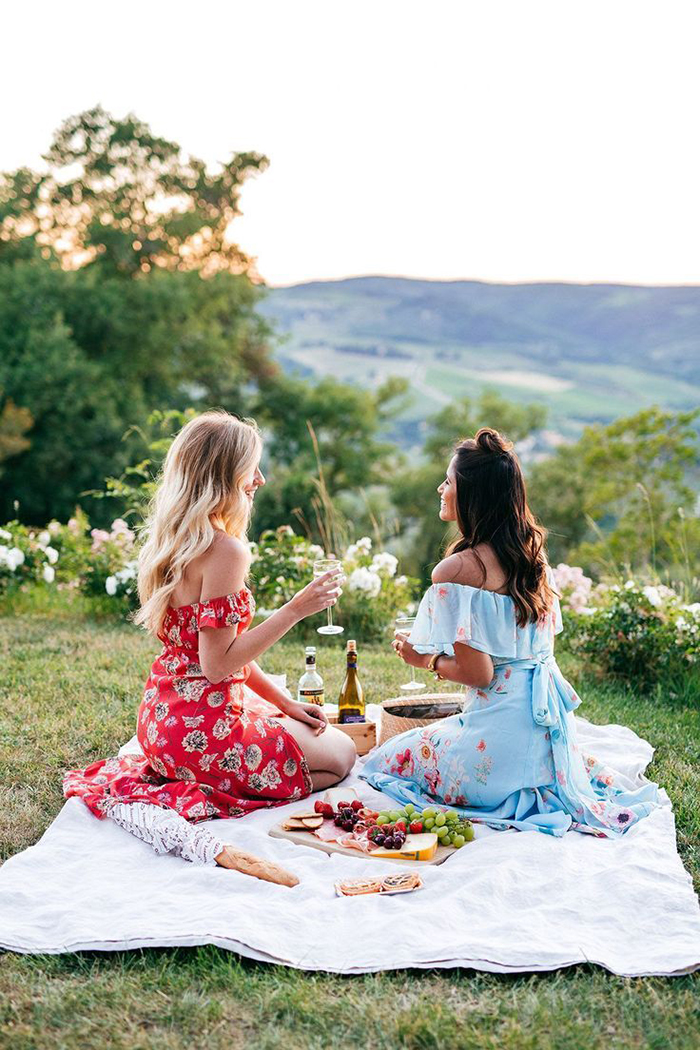 Doing a picnic during the week will look completely different than setting it up on a busy weekend. If your favourite park gets crowded quickly, head up early to reserve a spot. Eat your breakfast before you go picnicking and take some snacks and fruits with you.
Picnic basket and blanket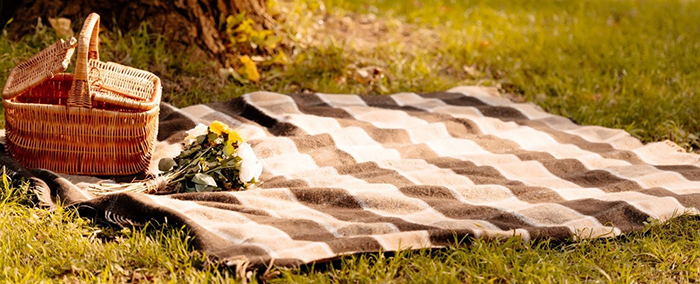 The classical picnic basket is wicker, sturdy and lidded. However, you don't need to spend a lot to buy an original picnic basket. You can either thrift it at a local bazaar or even use a tote bag or lightweight cooler instead.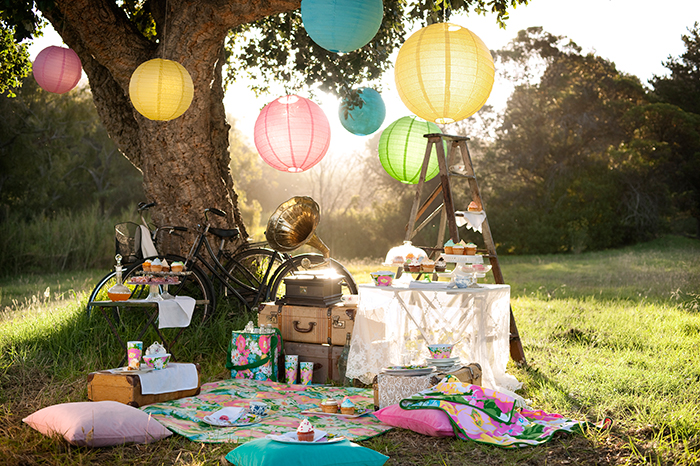 Always bring along a large blanket that you can use as a table cloth or for more comfort on the ground. If you have a reusable, felt-backed table cloth it will serve well for a waterproof picnic blanket.
Food & Drink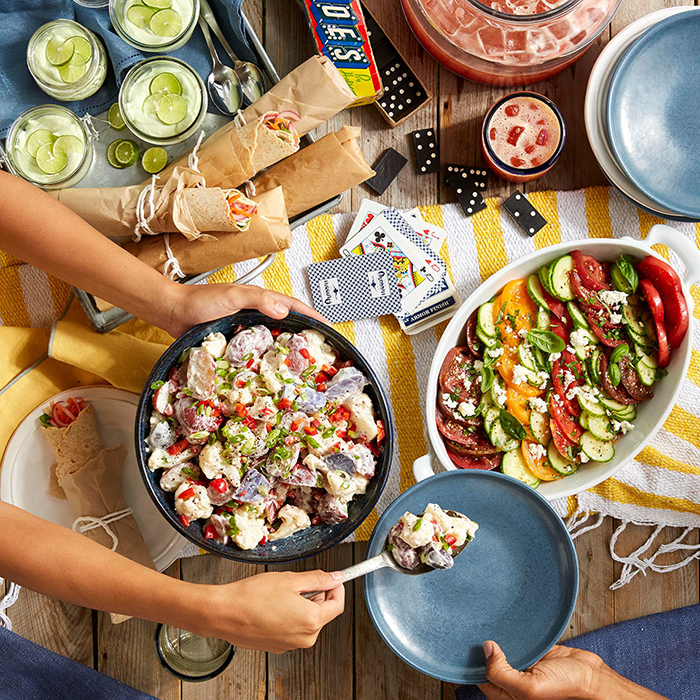 What is a picnic without delicious food? Even if you don't have special picnic recipes you can easily prepare some snacks. Remember to pack plenty of water to keep everyone hydrated. Bring fruits and veggies, and some delicious dips to go with them.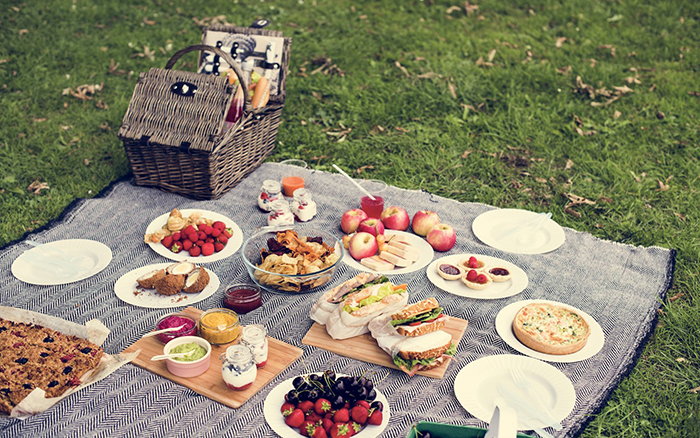 Small sandwiches, veggie chips or cheese with marmalade and wine make for excellent picnic date food. Recipes which contain eggs, fish or mayo are not the best ideas for picnics. Always pack a small cutting board and knife, and a bottle opener.
Clean up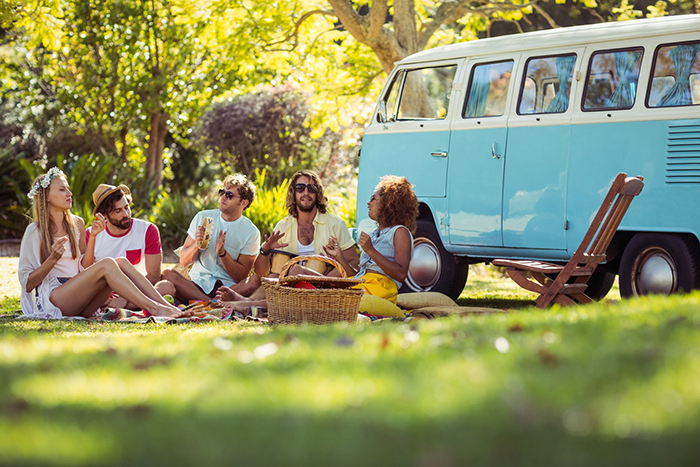 Always bring along a pack of damp wash clothes and cloth napkins too. Also, don't forget to take a bag for any garbage you produce. It is a great example for your kids to be responsible and leave the green spaces clean.
A family picnic in the park is a great occasion to make many fabulous memories. There is nothing quite like spending the day at the park, eating, playing and enjoy each other's company. With a little planning and preparation, you can organize the perfect family picnic. Now you know how to have a picnic in the easiest and most efficient way.