These days people don't just go out to eat or drink coffee, they are buying the full experience. Anyone can prepare a good meal even at home that's why the restaurant industry is focusing on the ambience. It is important to design beautiful and attractive spaces to keep the guests coming back. A good café interior design is one thing that sets you apart from the competition.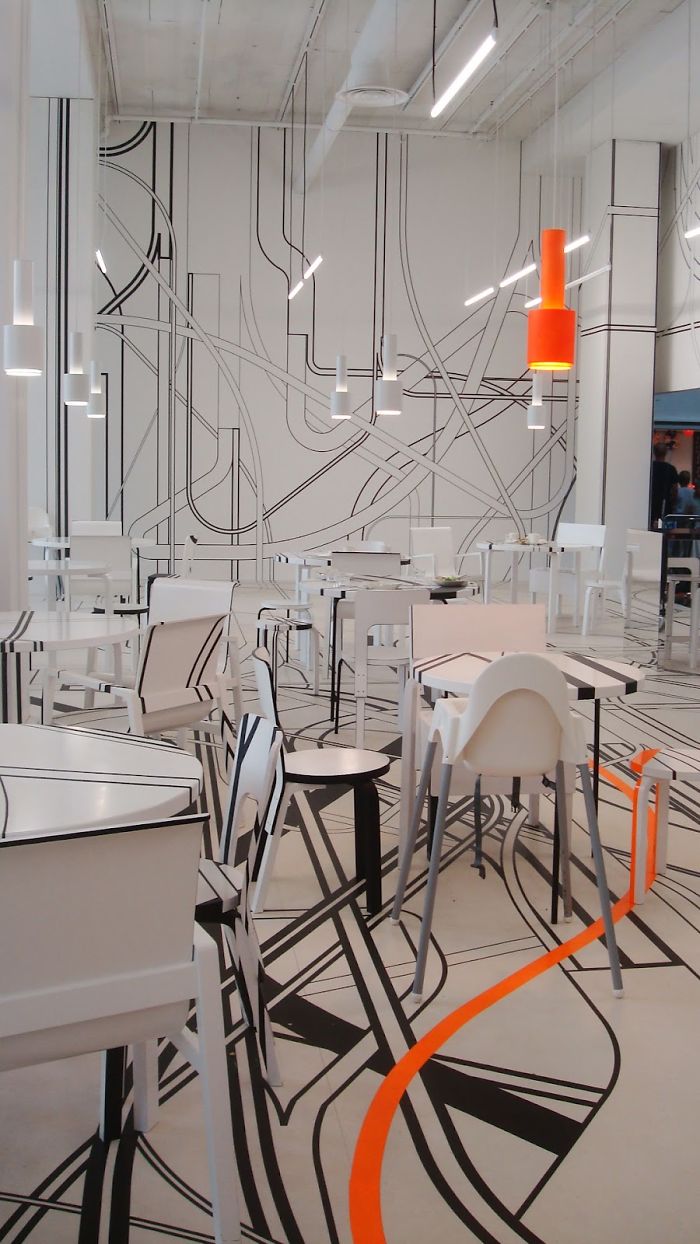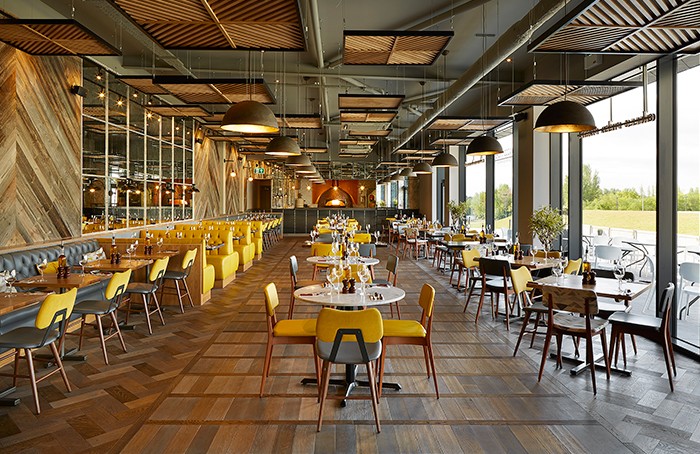 Green cafes are becoming a trend and with more people eating healthy and keeping a diet, their popularity is growing. If you want to create a green café interior that will bring customers in you need to be aligned with the green values.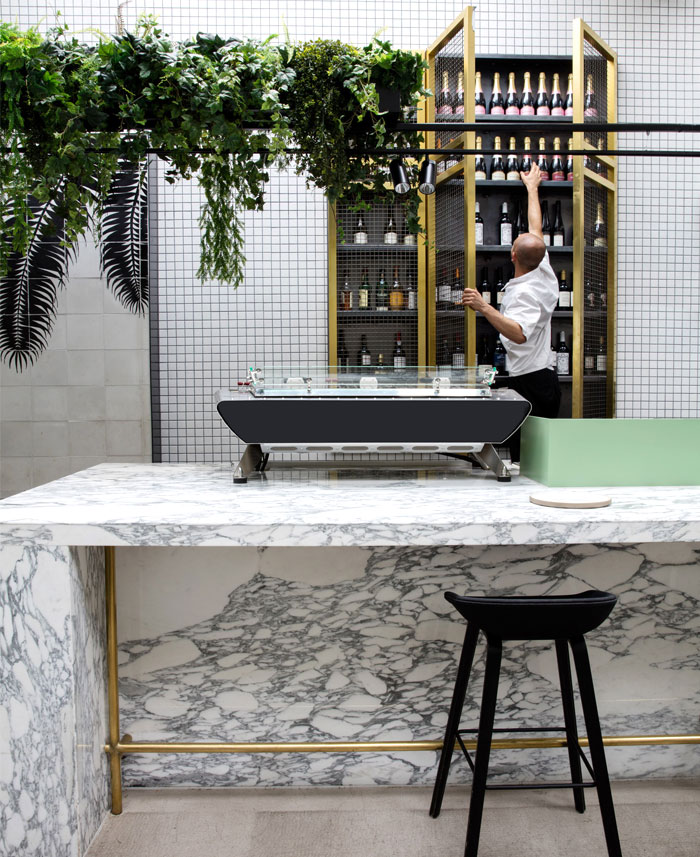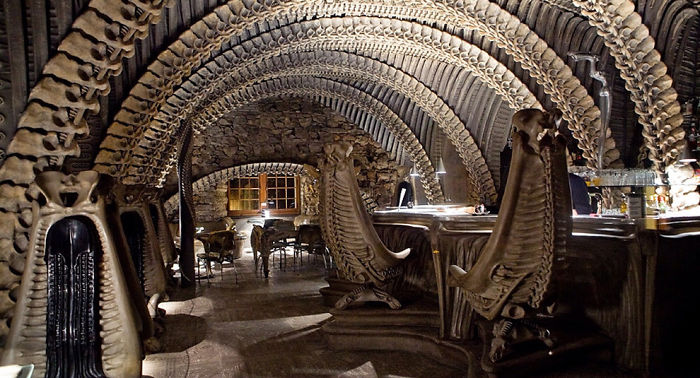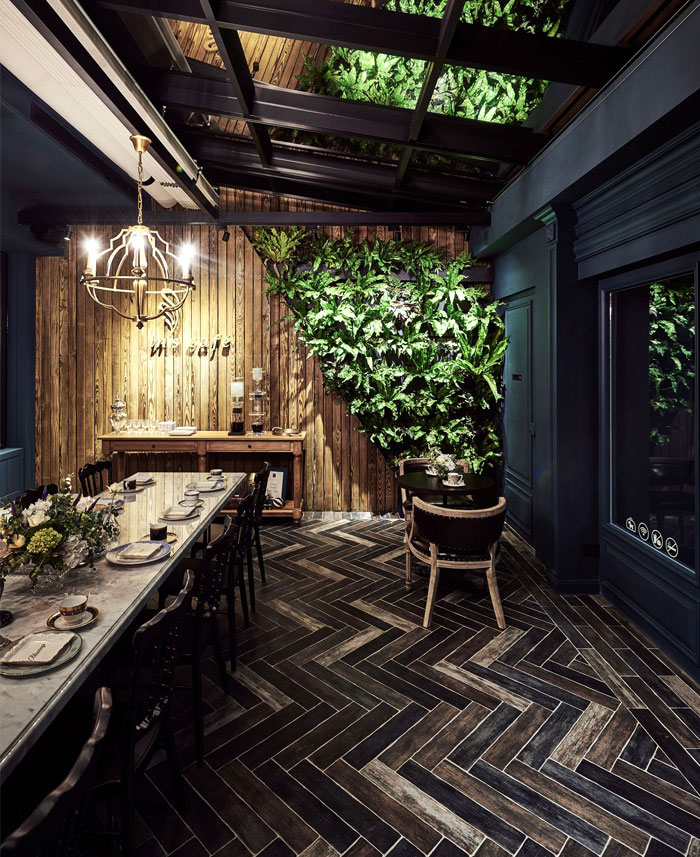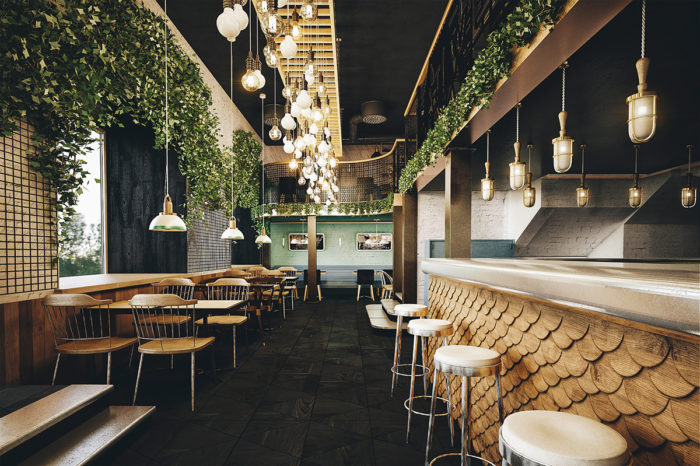 Here are some décor café ideas that will help you create a great green space.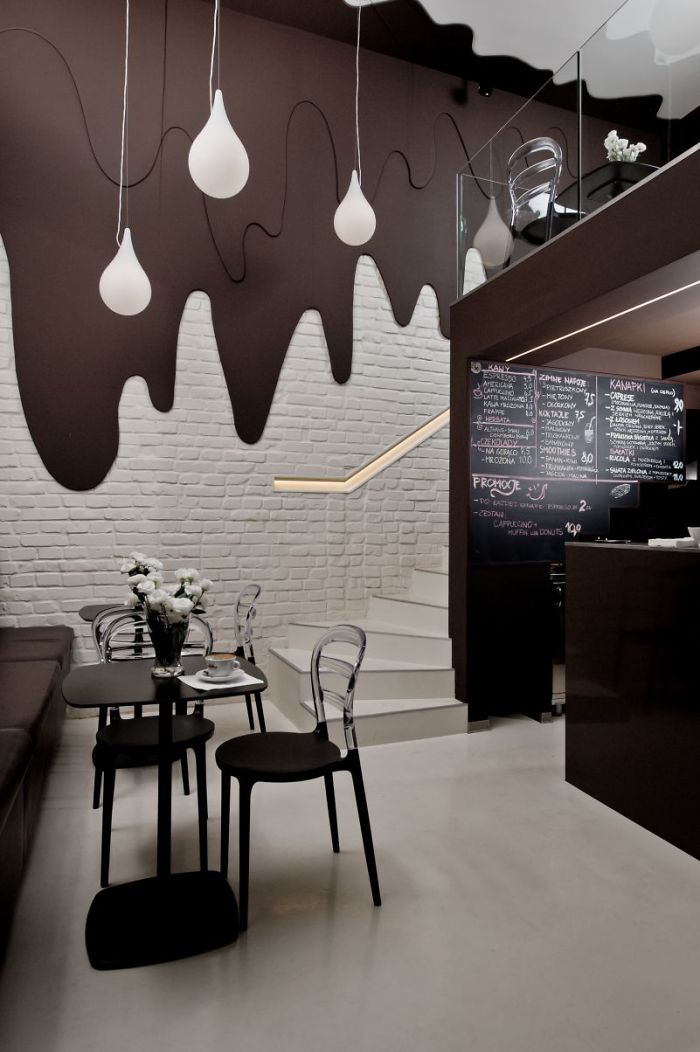 Café layout
Your coffee shop layout is an important first step. With green cafes the open layout is quite a popular choice. This way there is enough open space for natural light and you can arrange the tables in a suitable way. A garden setting is also a great idea for the summer months.
Colors and materials
The aesthetic of a place is a combination of its color and material schemes. A good combination of these two things enhances the way the space looks and feels. Since a café needs to have a great atmosphere to attract customers, it is important to choose the right materials and colors that complement each other. For a green idea café it is best to use natural materials like wood, stone and neutral colors that mimic the outdoors.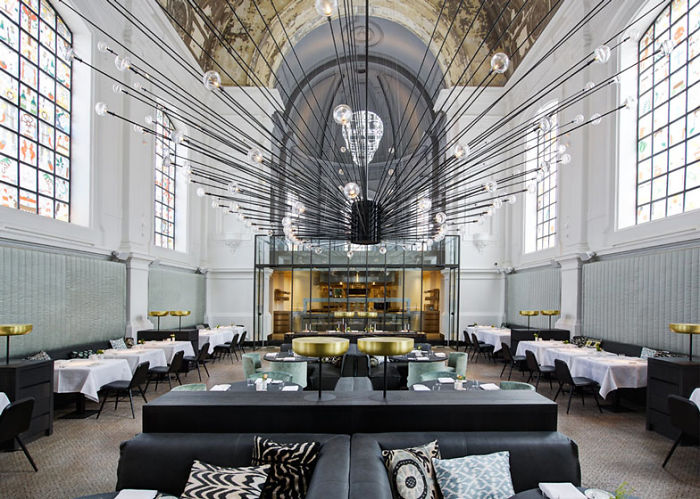 Lighting
The combination of natural light and café interior design can definitely enhance the overall look of the environment. Natural light reinforces an airy, atmospheric look which makes the interior seem spacious and refreshing. This breezy feeling is always welcome in casual public spaces as it is perfect for relaxation.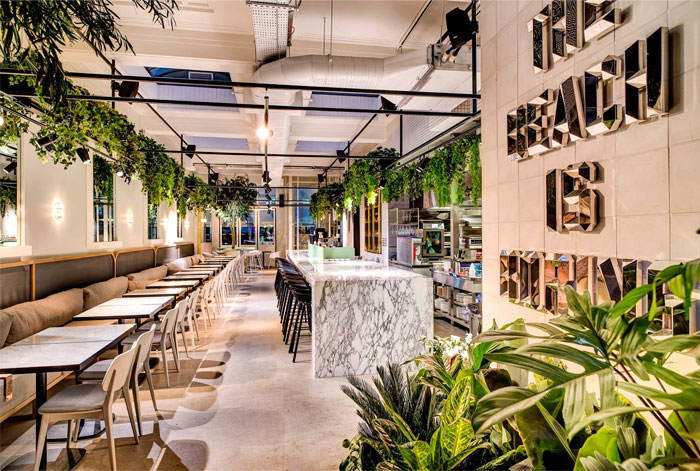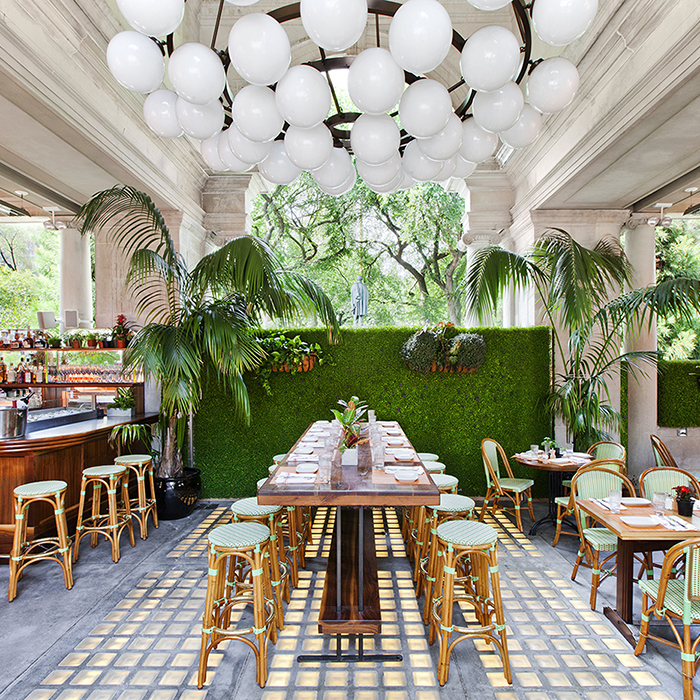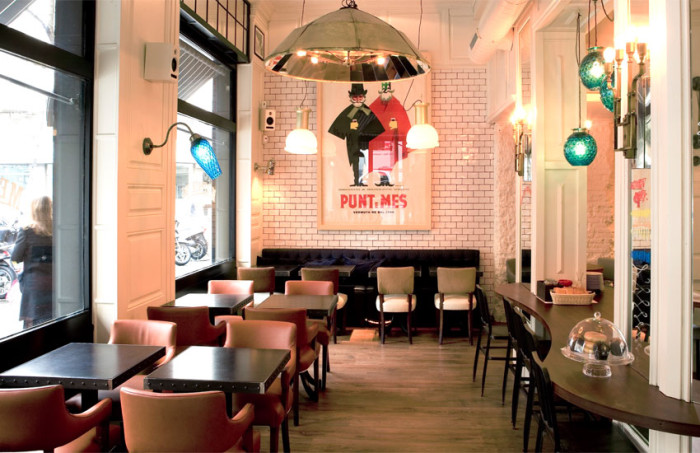 Greenery
Add a touch of the outdoors in your green café interior. Always use live plants to make a space look more vibrant and full of life. Plants are not only a decorative element but also help clean the air. Be careful with the choice of plants as some can be toxic to children and animals.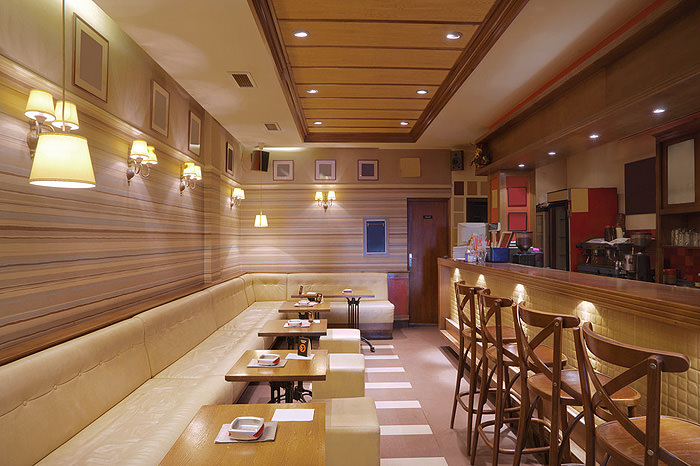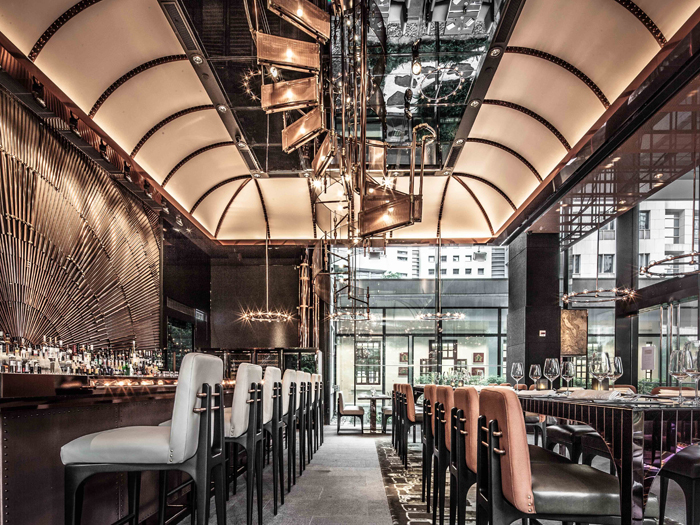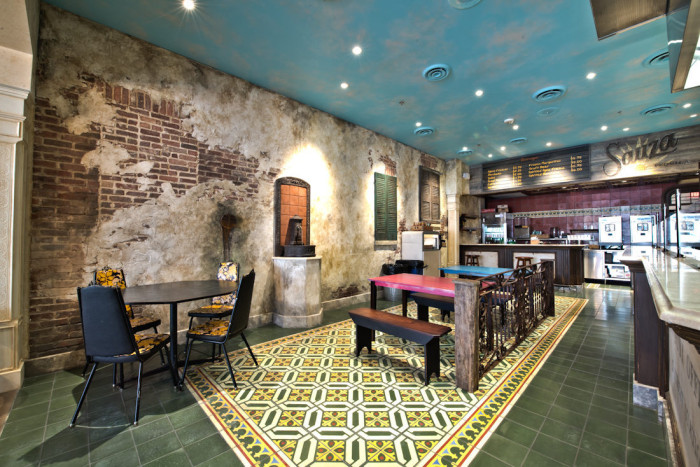 The Details
The details can make or break the experience, so take special attention to the way cutlery, straws and napkins are displayed, the materials used for placemats and other accessories. If you really want to have a green café make sure everything is biodegradable and easy to recycle. The attention to detail always makes a great first impression.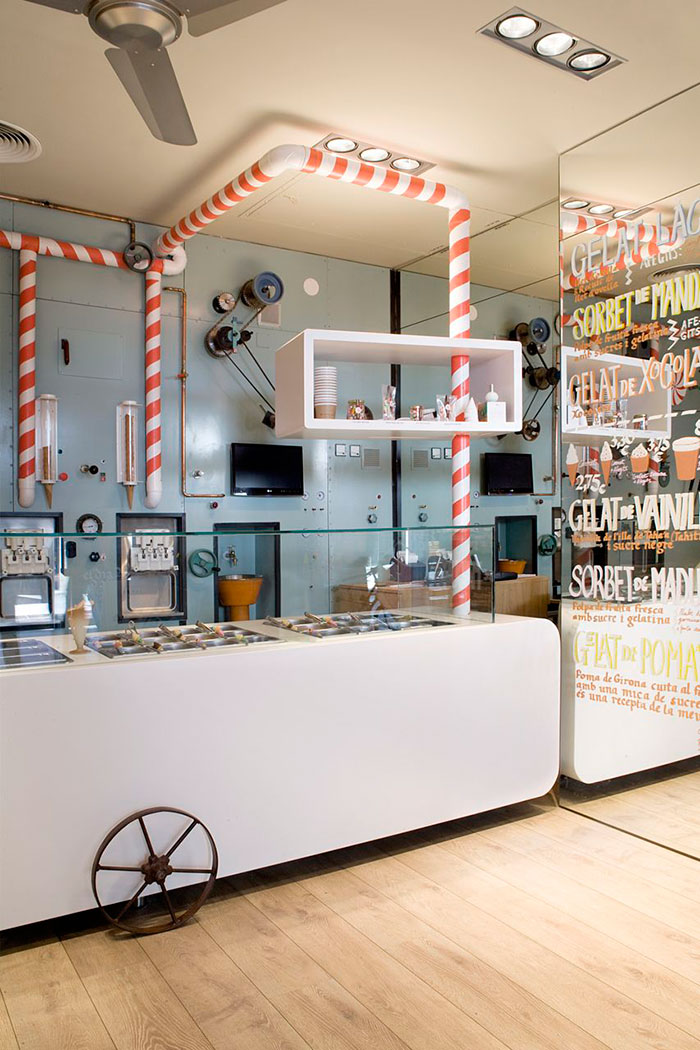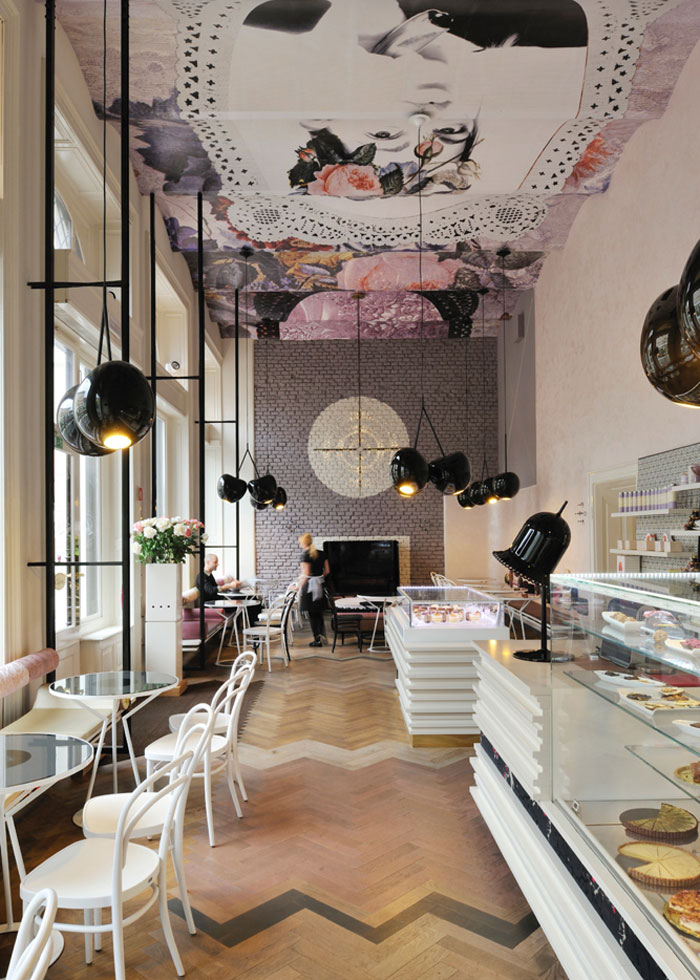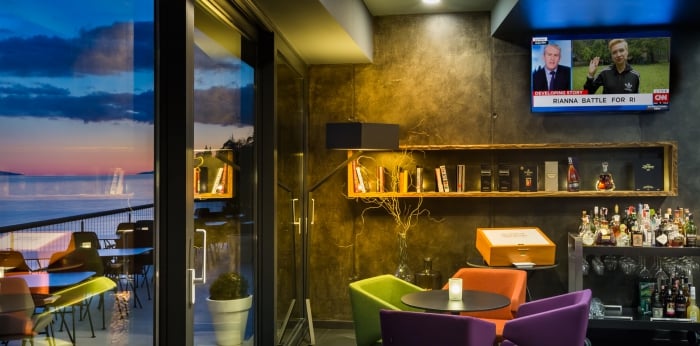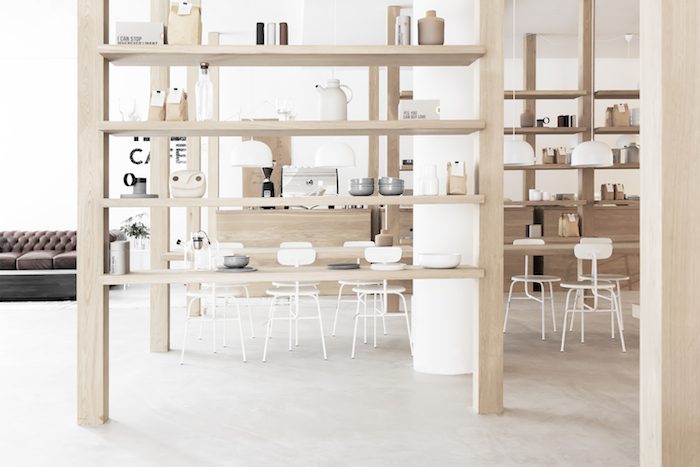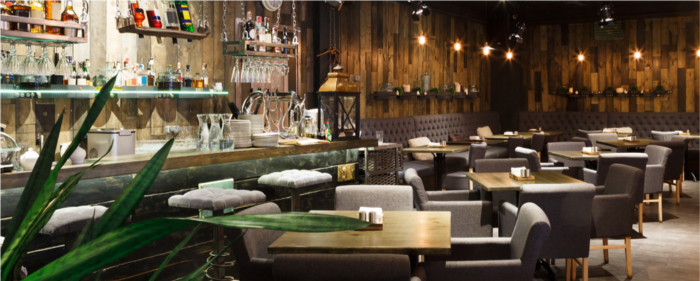 Great café interior design is a combination of practical and aesthetic aspects which are in a very good balance. This includes layout, theme, color, materials, lighting – they come together to form a space that offers a relaxed and beautiful environment that customers love!