There are only a few weeks left until the start of next summer. So, if you want to fully enjoy the outdoors of your home, think about your porch summer design now.
Your porch is an extension of you home. Therefore, it should be more than a welcoming place to sit and drink a fresh beverage. Whether you are looking for split level front porch ideas or you want to upgrade your elevated front porch, this article is for you. Keep reading to find out 5 interesting suggestions for designing a DIY summer porch that suits your personality.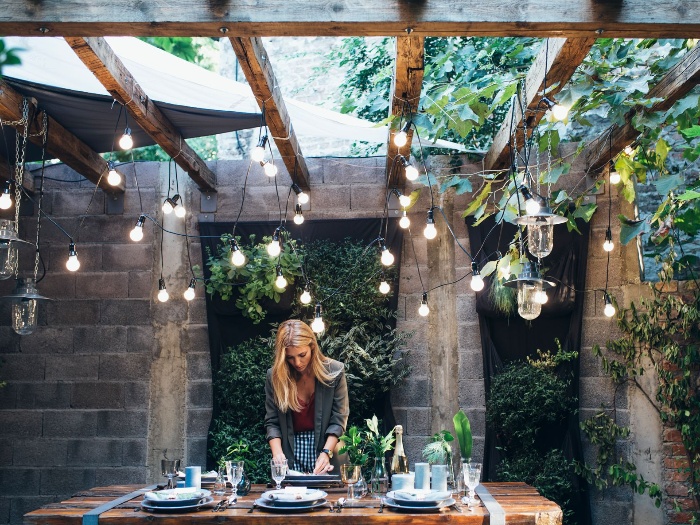 #1. Pick Up a Theme & Purchase a Stylish Patio Set
No matter what porch summer design you like, we recommend that you stick with a theme throughout each piece of furniture and garden décor. In this way, you will be able to enjoy a comfortable, as well as cohesive space.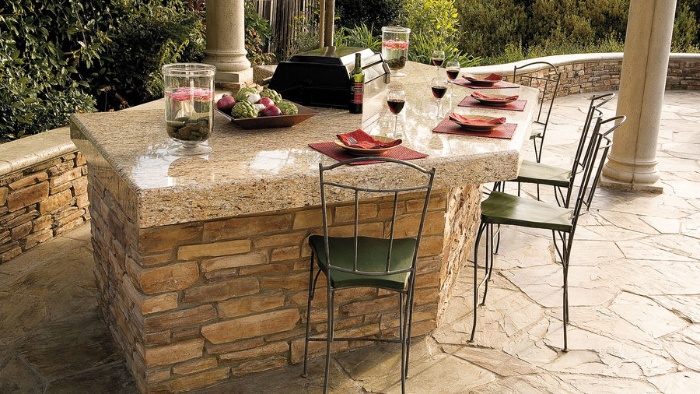 If you want to craft a lovely outdoor retreat to enjoy all summer long, start with your patio furniture. Invest in a durable all-weather set and decorate it with graphic pillows and cushions. Just make sure that all the cushions and pillows are in the same pattern or shade. This will help bring the porch together.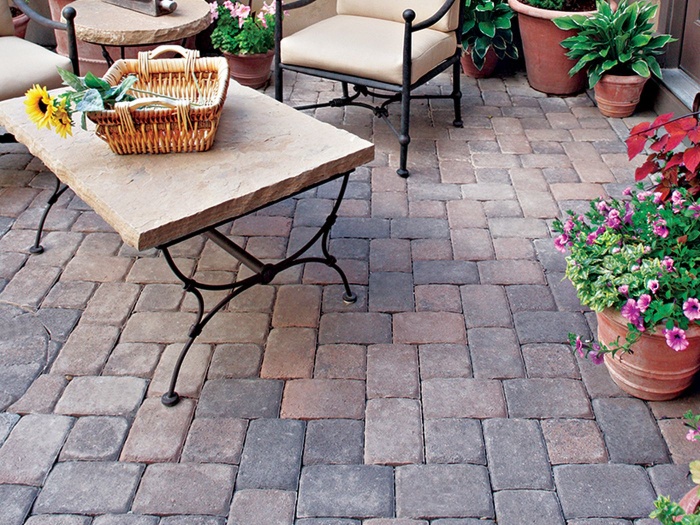 #2. Expand the Usable Space & Make Your Own Outdoor Bar
A lot of people want to have more space. If that applies to you, you can grow your porch with pavers.
In addition, you can easily turn your porch into an outdoor bar. Install sturdy brackets to the exterior wall under a window, screw a piece of plywood on top and highlight the window with a nice awning. This will allow you to enjoy a clever outdoor serving and hangout area right next to your kitchen.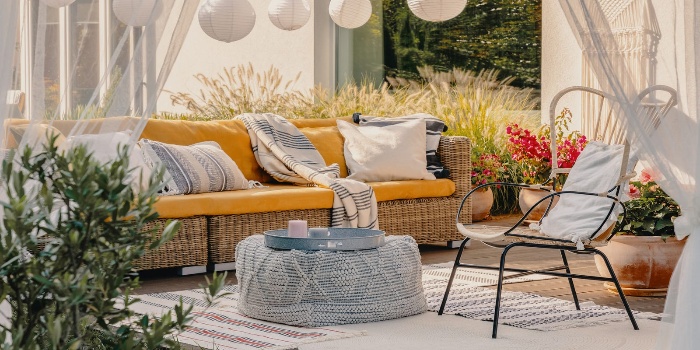 #3. Showcase Plants
There are plenty of summer patio ideas when it comes to herbs, plants and flowers. First, you can add a flower box to your fence. Next, you can flat-backed planters to the slats and create a wall of floating plants. Another option includes converting a wooden ladder into a stand for veggies, flowers and herbs.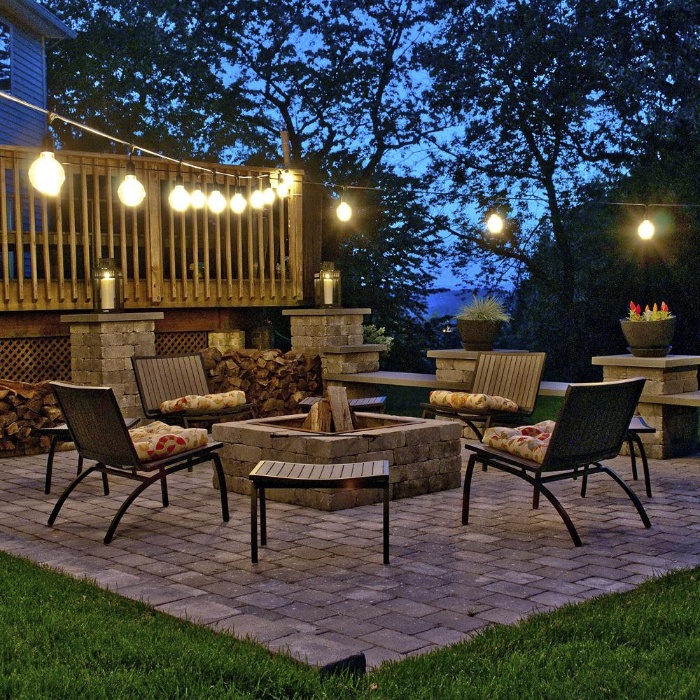 #4. Use Eye-Catching Lights
Other popular summer house patio ideas revolve around lighting. For instance, you can add a set of twinkly lights to turn your porch into a spot for al fresco dinners with friends.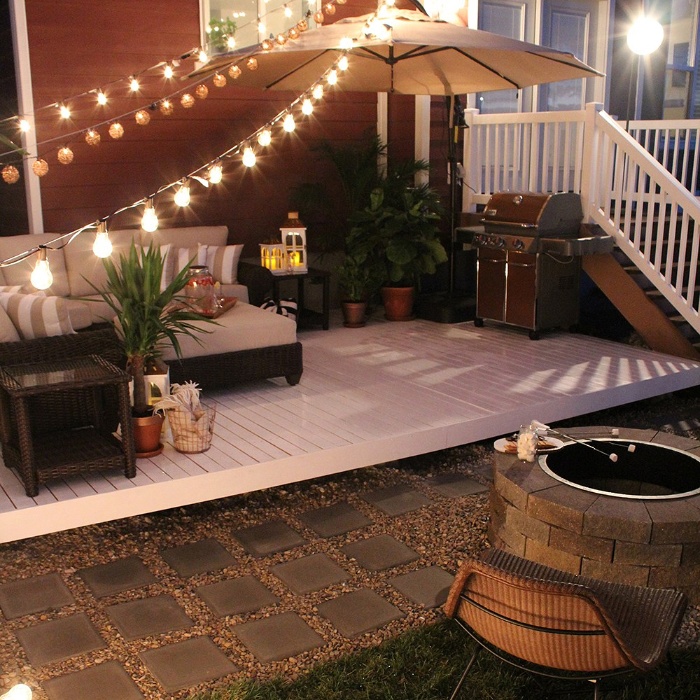 Next, it is also possible to make an indoor pendant suitable for the outdoors. This is particularly useful to know in case you do not find any outdoor light fixture that appeals to you.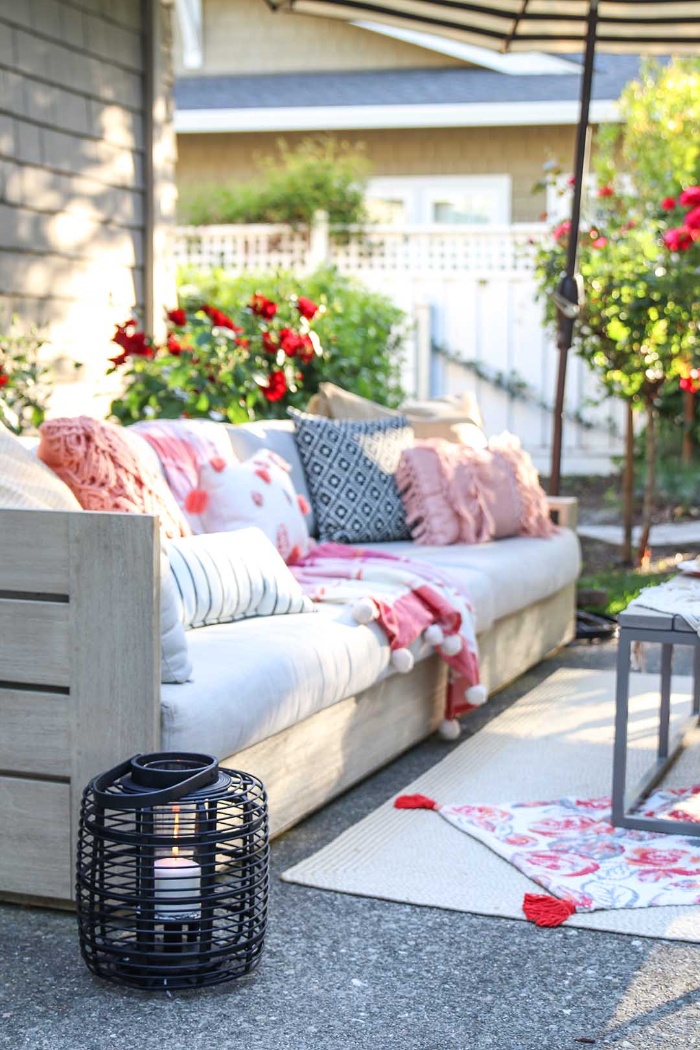 #5. Add a Sofa, Cozy Daybed or an Oversized Ottoman
If you want to fully enjoy your porch in the summer, think about comfort. To create a comfy vibe, add pillows, a sofa or a cosy daybed. In this way, you can turn your porch summer design into an outdoor movie theatre. On the other hand, a big ottoman can function as a table or as extra seating.