It is nice to have a swimming pool, right? Yet, it requires regular maintenance. Also, to create a welcoming outdoor oasis, you will need to learn a thing or two about pool landscaping.
Landscaping architecture is all about designing and planning an outdoor living space. So, it is much more than just planting a few trees. Therefore, in this article, we want to explore what to consider when you select the plants for your pool landscape.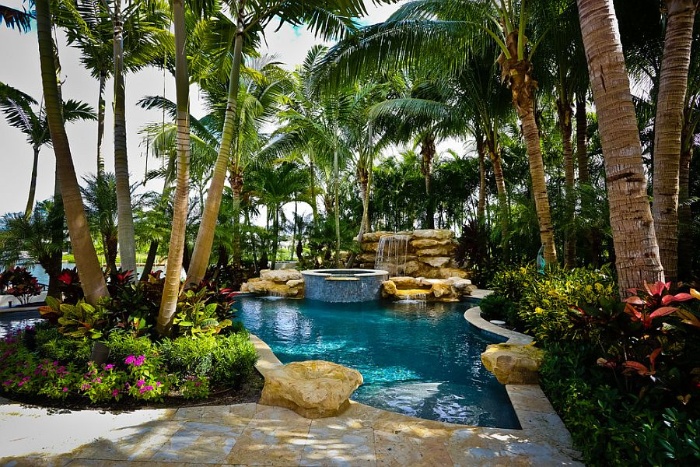 Top Do's and Dont's of Outdoor Pool Landscaping
Before you select the plants for your pool, you need to be clear about the factors that play a role in landscaping. These include safety, ease of maintenance, climate, size and shape of the surrounding area, design of your home, balance, proportion, etc.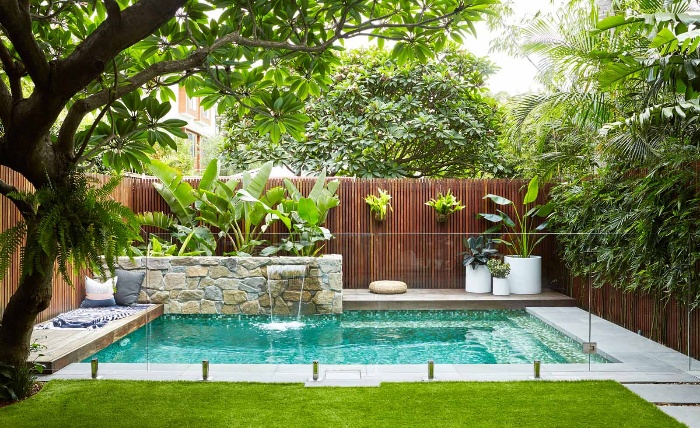 In terms of safety, it is recommendable to erect a fence around the pool's perimeter and to activate pool alarms. Besides, it is helpful to use slip-free surfaces.
Next, avoid trees and plants that shed and attract annoying insects and bugs. For example, bushes like bougainvillaea and bottlebrush, as well as plants such as honeysuckles or azalea are certainly not the best trees around the pool. In comparison, tropical plants for around pool and lounge furniture can help you make your pool a relaxation spot.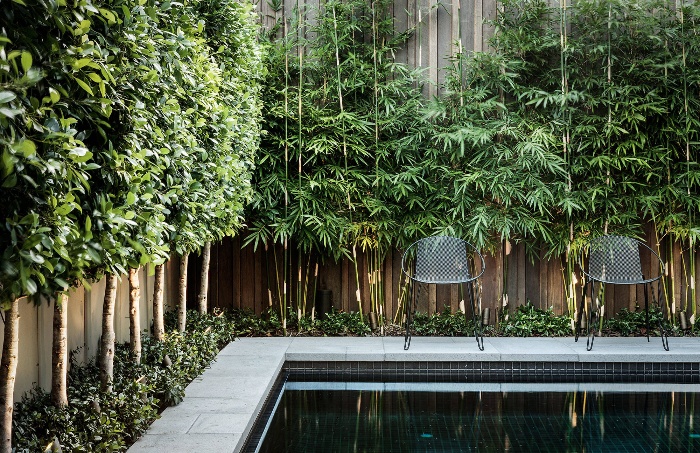 Best Trees around Pool
#1. Ornamental Grasses
First, it would be nice to plant green grass near the pool. However, make sure you go for ornamental grasses because they are visually striking and low maintenance. Ornamental grasses include Yellow foxtail grass, Lemongrass, Fountain grass, Giant reed, Rush, Zebra grass, etc.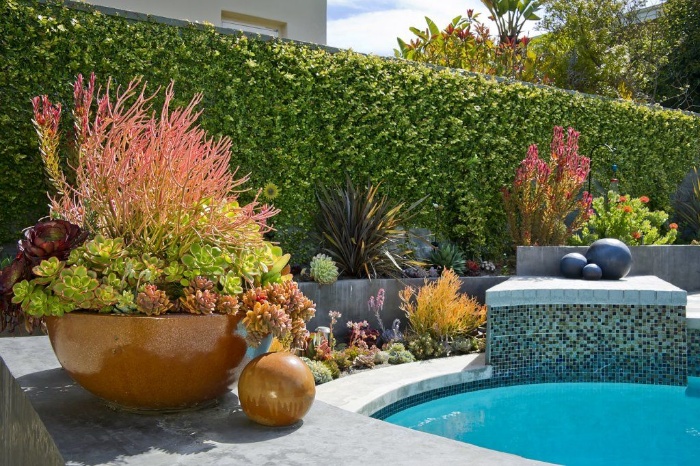 #2. Succulents
Succulents are evergreen hardy plants that are sculptural in form. If your succulents have spines, plant them at the back of a raised bed or border. The list of recommended succulents for landscaping around the pool includes Aeonium, Kalanchoe, Sedum, Senecio, Sempervivum, etc.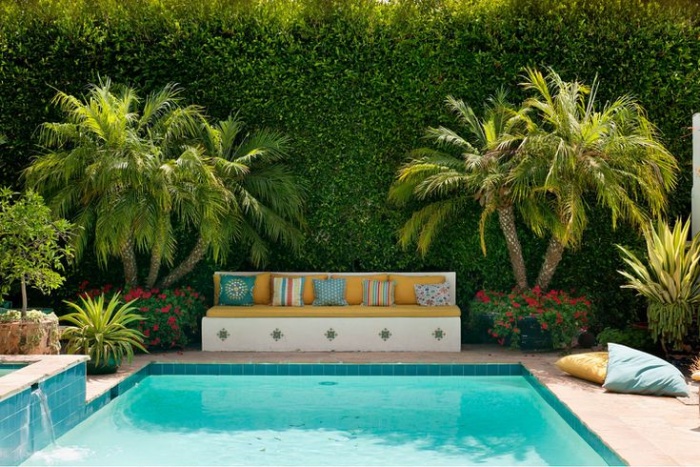 #3. Vines
Vines like Passionflower, Lady Blanks rose and Jasmine weave their way through fences and climb over walls. Interestingly enough, most of them grow fast. Therefore, you can use them to form a privacy screen around your pool. In addition, it is possible to train them as living roofs on pergolas and arbours.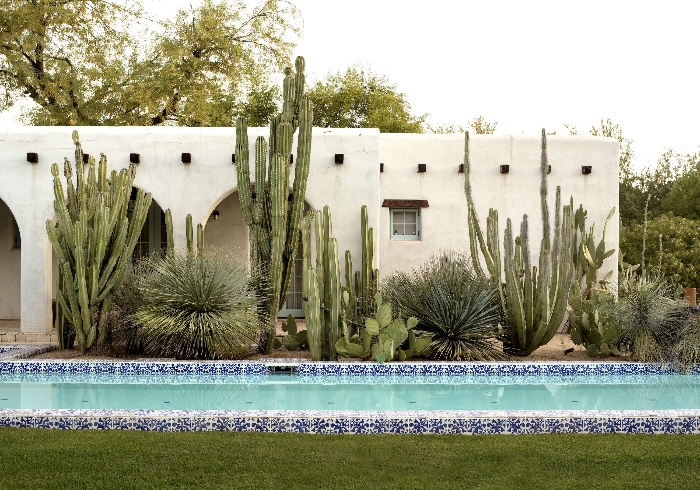 #4. Poolside Tropical Plants
It is not a coincidence that tropical pool landscaping is very popular. In fact, who wouldn't like to spend a relaxing afternoon in a private backyard retreat space? If the climate in your area permits, add exotic-looking plants like a bird of paradise, papyrus, ginger, hibiscus and various palms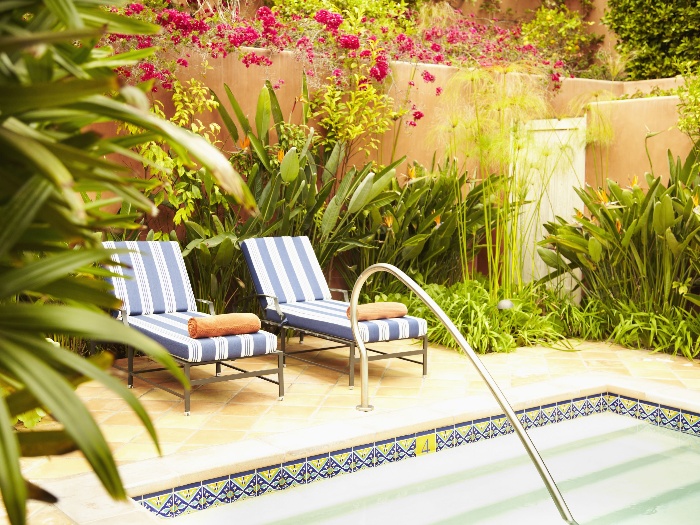 #5. Sweet-smelling Plants
Last, but not least, we encourage you to think about the power of smell. Have you noticed that no perfume can capture all the different types of fragrances that nature generously offers us? So, make use of sweet-scented vines, cactus, flowering shrubs and trees so that you enjoy your time around the pool.
To sum up, this was our selection of ideas for great pool landscaping. Hopefully, you can use them as a source of inspiration when you design your own pool paradise.