Fall is here and the holiday season is just around the corner. We have a list of classic Thanksgiving side dishes for everyone who is excited to host the family over a great feast.
If you want to make sure the holiday classics are served and everyone is happy, read on. The holidays are all about tradition, but that doesn't mean the classics need to be boring. Below we will share one or two new twists on some traditional dishes. Here are a few of our favorite typical Thanksgiving sides that will never go out of fashion.
Cranberry Sauce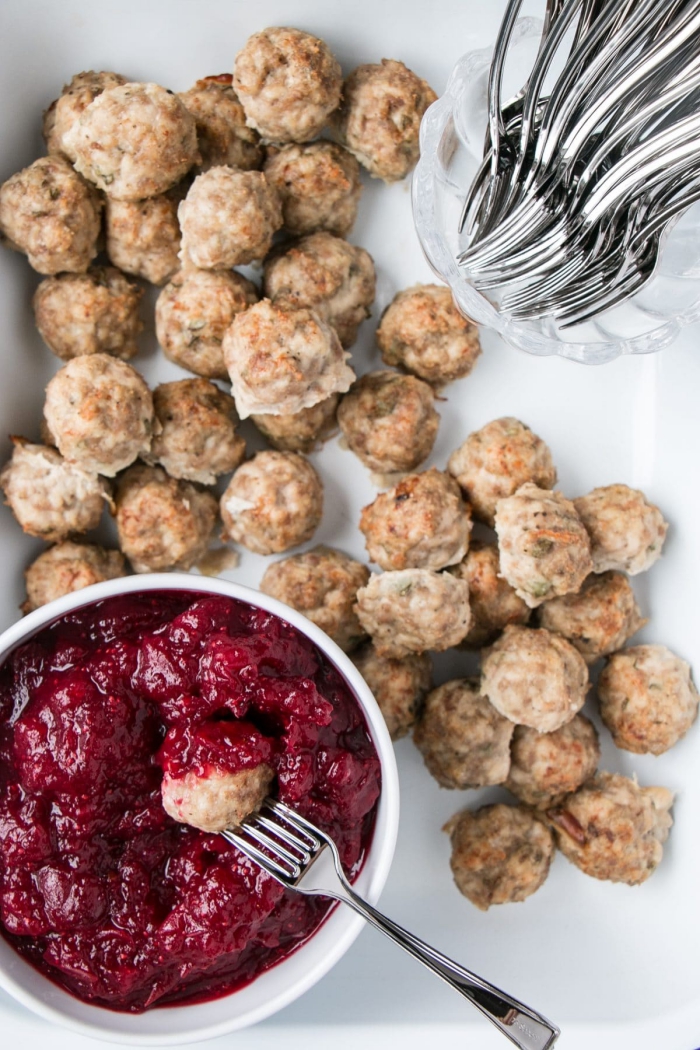 Never settle for canned sauce because it is so easy to prepare it at home. All you have to do is make sugar syrup, add the cranberries in, and stir until they pop.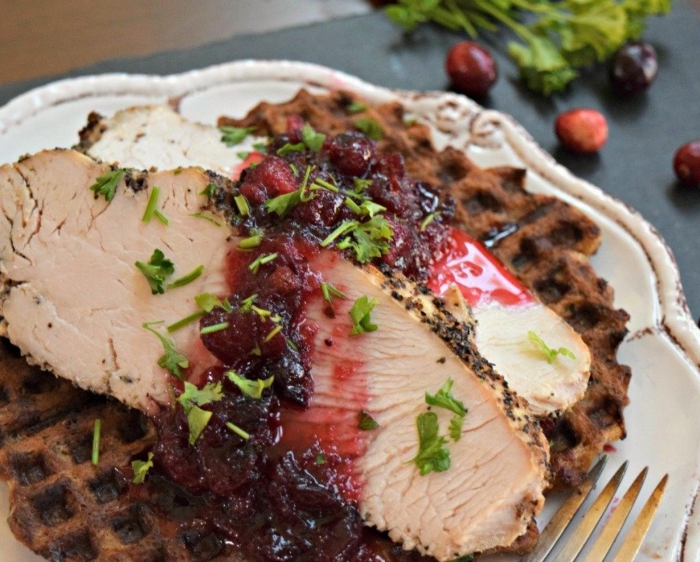 The preparation takes about ten minutes. In the end, you can add some orange juice and zest to make it more fresh and fruity. Use honey or maple syrup if you want your sauce to be more natural.
Extra Creamy Mac and Cheese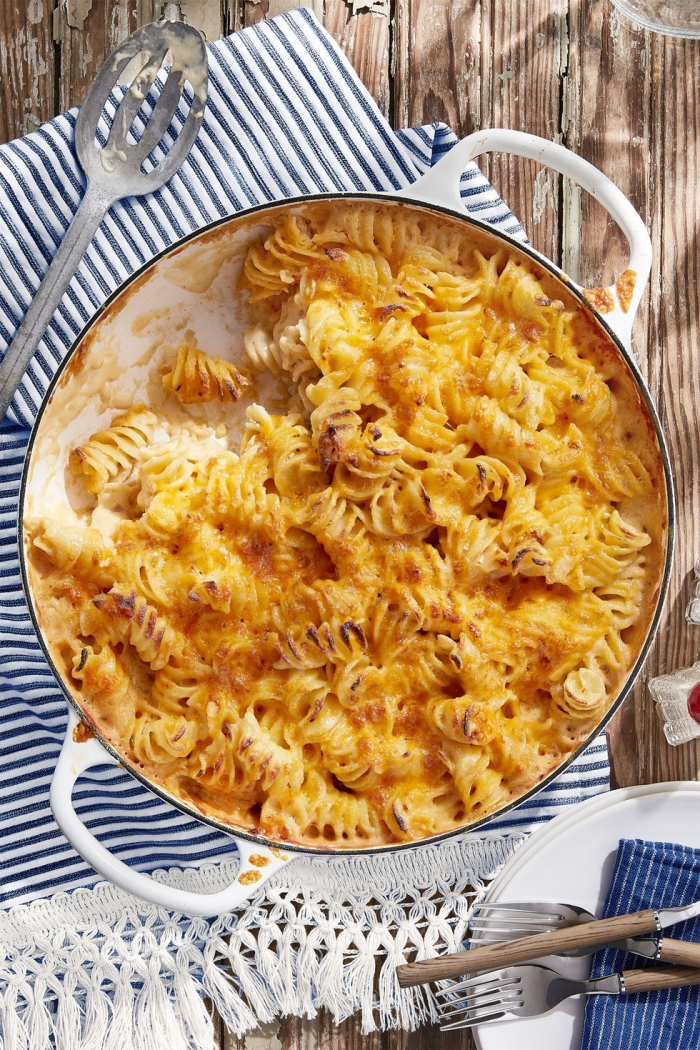 Who doesn't like Mac and Cheese? Surprise your guests with extra creamy, wonderfully melty side with 3 different kinds of cheese and plenty of flavor. Add sharp cheddar cheese, Monterey Jack cheese and Velveeta cut into small cubes and there you have it!
Sweet Potatoes with Bacon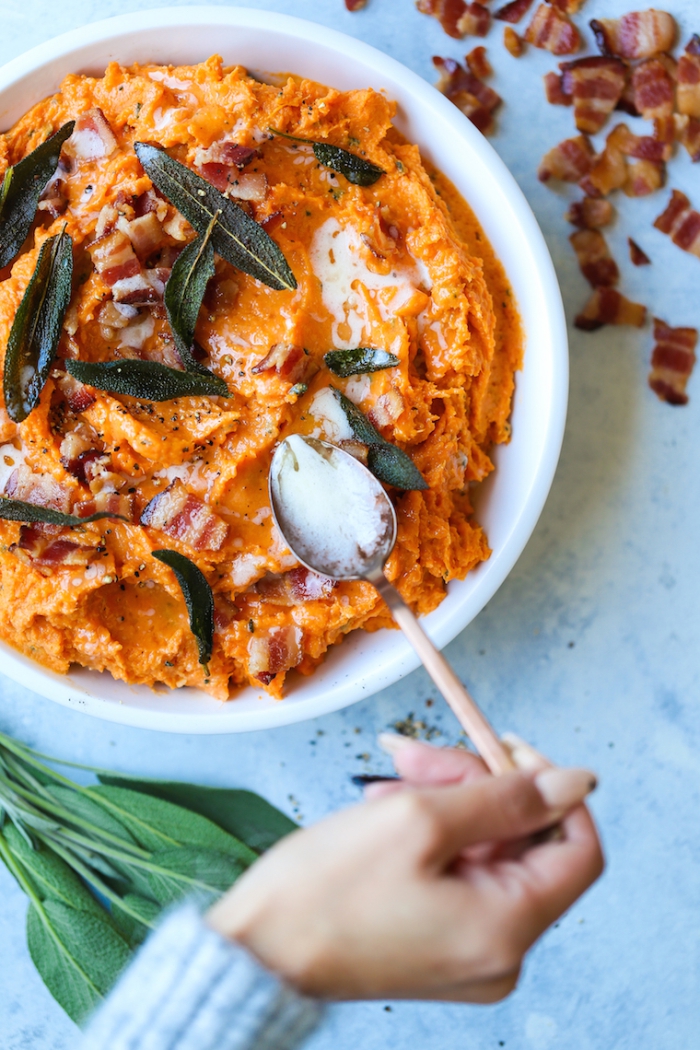 Thanksgiving mashed sweet potatoes have become a popular side dish. But this delicious version brings out that perfect mixture of salty and sweet that makes an excellent pairing. For this, you will need sweet potatoes, cinnamon, sugar, pecans, raisins and bacon cubes.
First, candy the bacon with the pecans, some sugar and melted butter and bake for a bit until the bacon gets crispy. Then boil the potatoes, mix in the bacon and bake again until you get a delicious sweet and savoury mix. If you are into paleo Thanksgiving sides you can prepare the sweet potatoes with butter and roasted garlic instead.
Glazed Carrots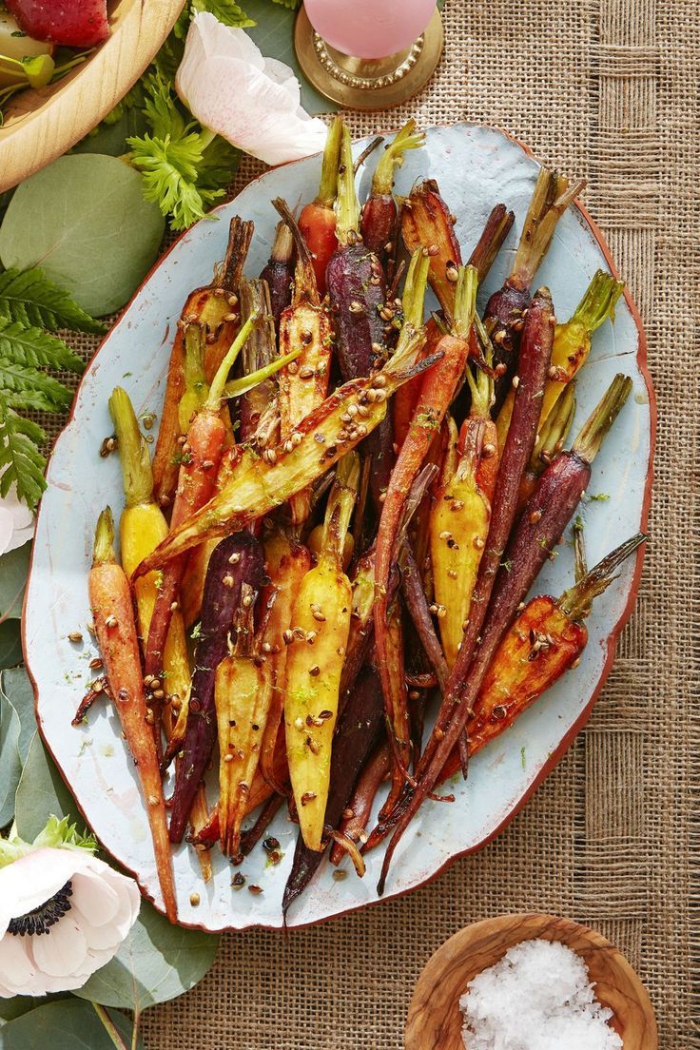 Are you looking for some tasty vegan Thanksgiving sides? How about glazed carrots? They are full of warm flavors and so simple to prepare. Carrots are great as they are but when they are roasted and caramelized they taste incredible! If you want to surprise your guests with something really special, glaze the carrots in maple brown sugar that is going to give them a welcoming taste.
Cauliflower Bites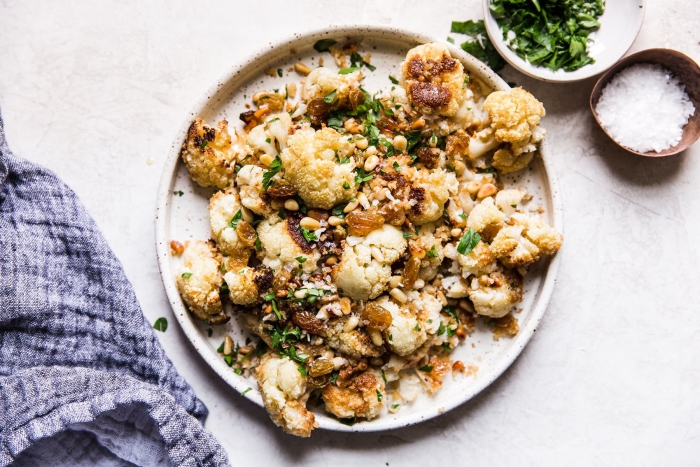 Do you feel like crunchy, tasty and healthy green vegetables for Thanksgiving? Here is an idea for you. Roast some cauliflower or broccoli with salt, pepper and ghee and add pesto in the end. It kicks the flavor to a whole new level!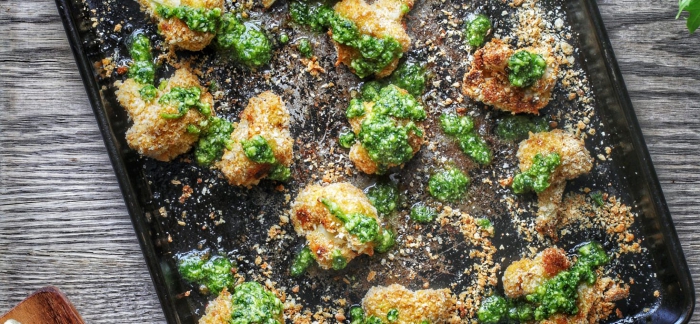 Side dishes are everything when it comes to Thanksgiving, don't you agree? We hope we have inspired you to try something new this year. If this is one of your favorite holidays too, get ready to dig into some amazing, home-cooked food.