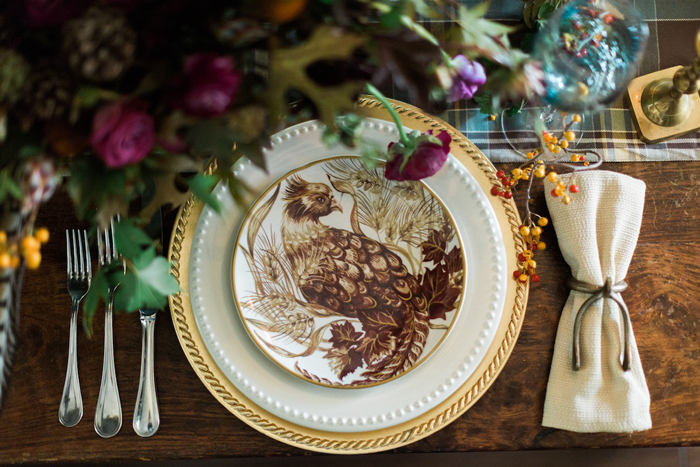 Thanksgiving is the day we celebrate abundance and we share our gratitude for all the blessings in our lives. Gathering family and friends around a beautifully decorated table is what most of associate the holiday with.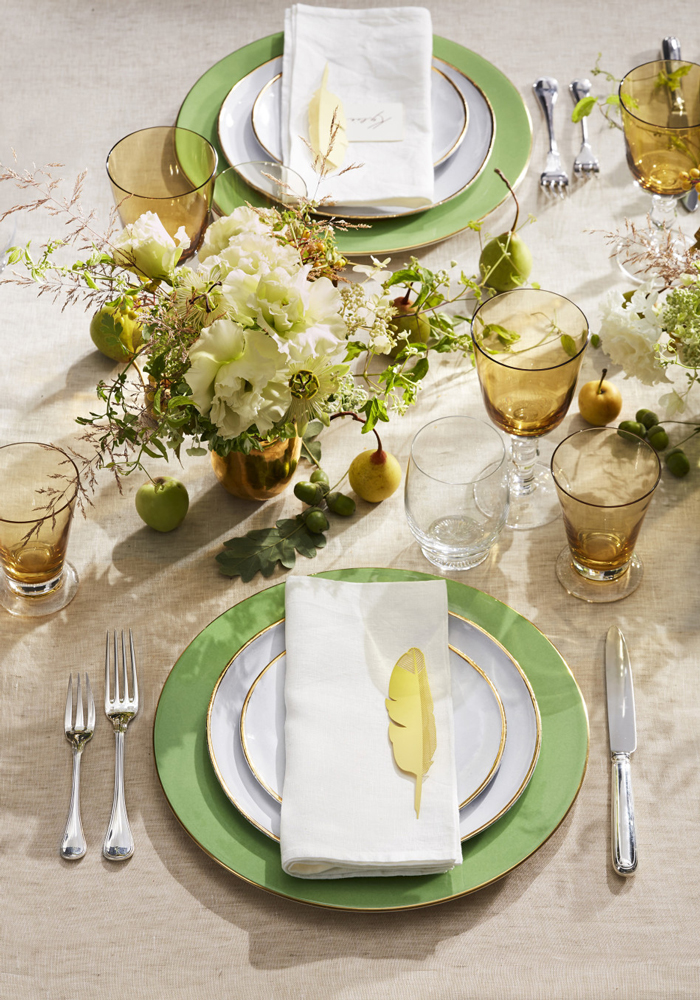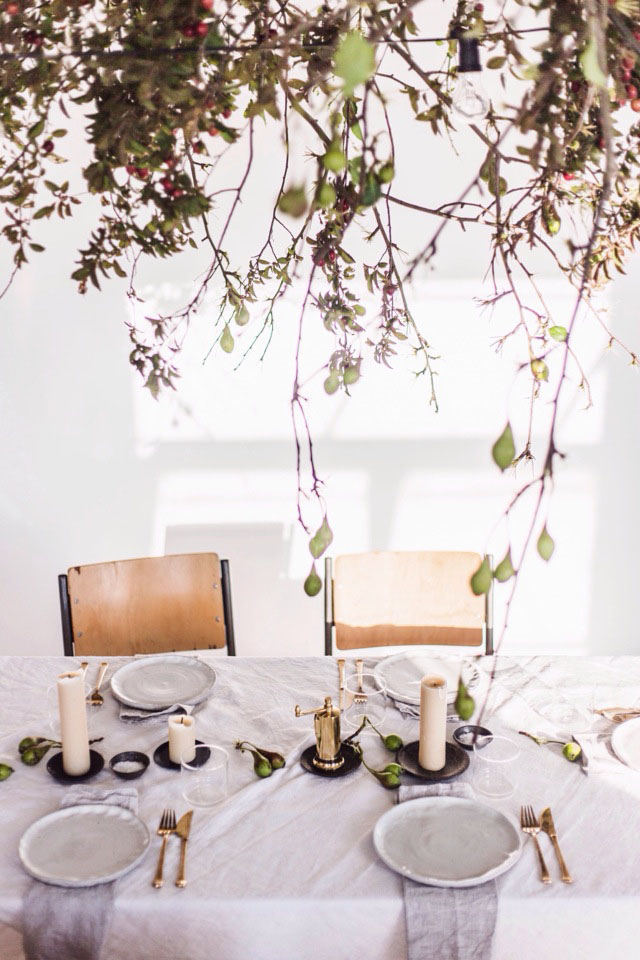 Don't we just all secretly want to wow our guests with a gorgeous Thanksgiving table and make them feel welcome? Fall is so rich in colors, aromas, flavors and it gives us tons of natural materials to work with when preparing our table for the holiday.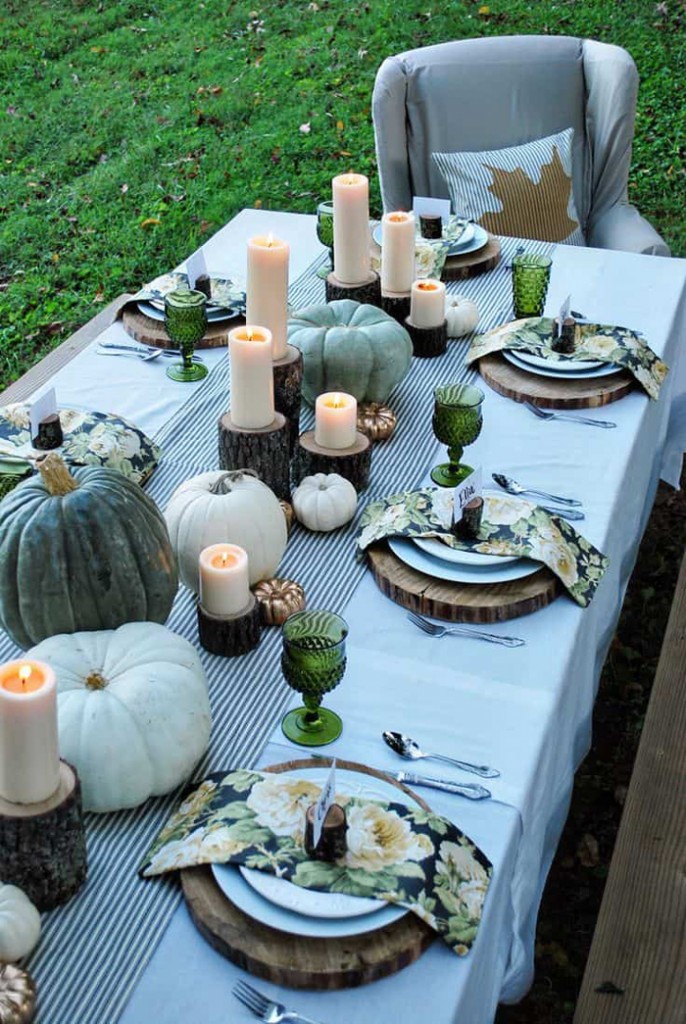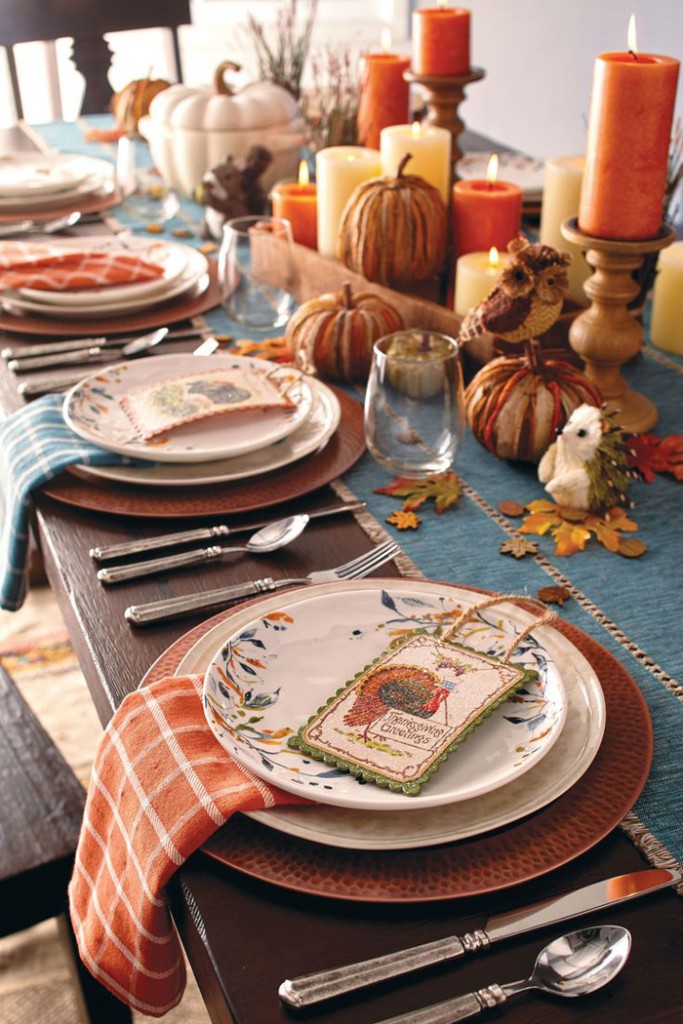 Thanksgiving table settings give you the opportunity to be creative using everything the season has to offer. Even if your budget for the holiday is tight there are thousands of inexpensive Thanksgiving table decorations which you can use to transform your dining table.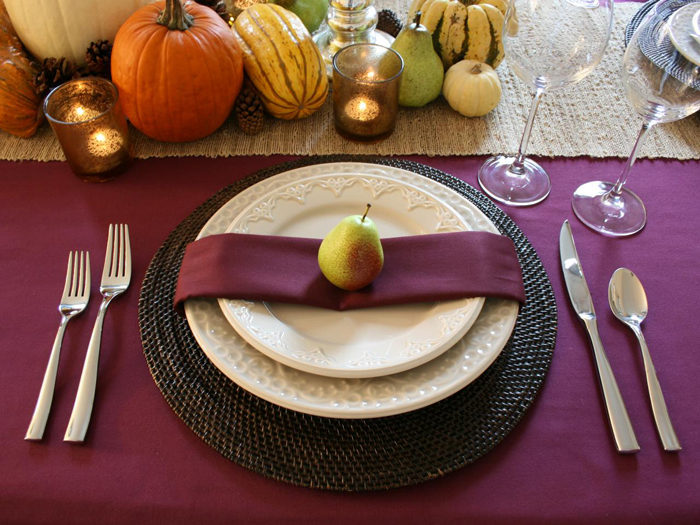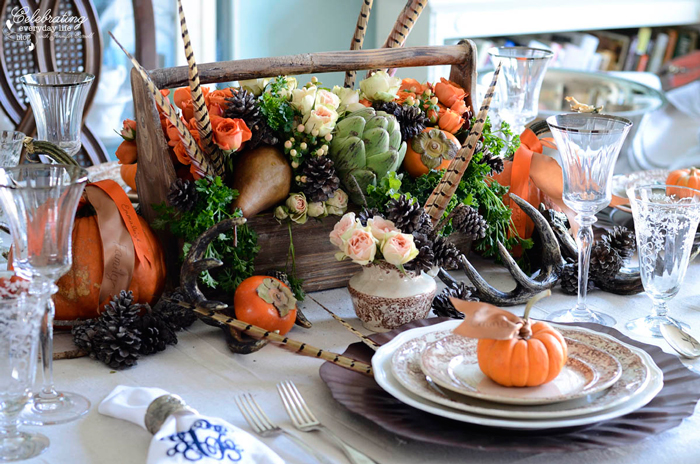 Use leaves, pumpkins, berries, wheat, oranges, acorns, apples, pears, pinecones and beautiful flowers to create a Thanksgiving centerpiece which will impress your guests. How? Below we have collected some ideas for easy Thanksgiving table decorations which will inspire you for your own masterpiece.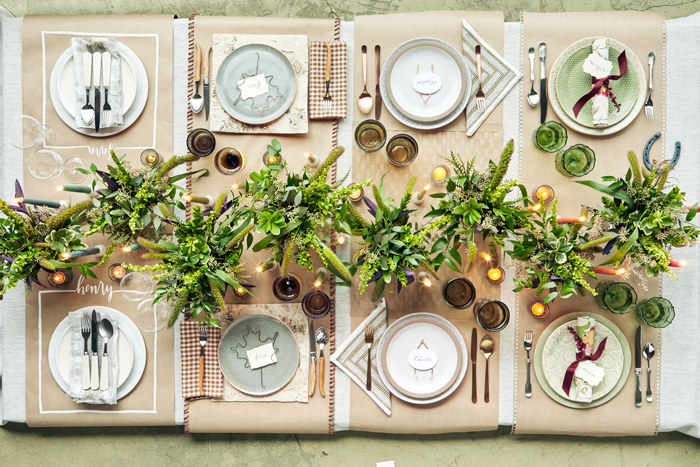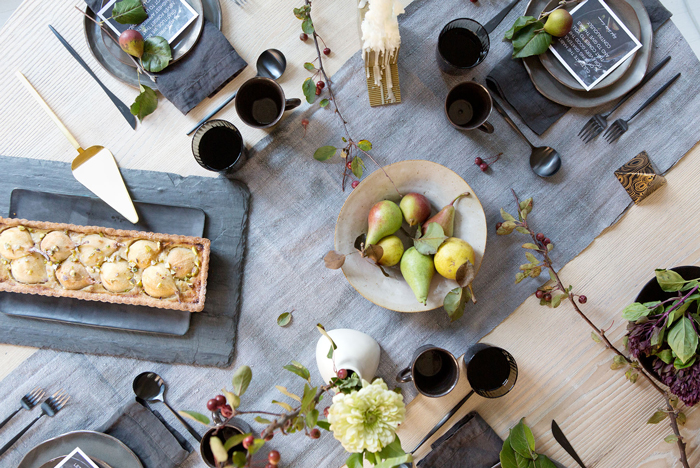 Pumpkins are traditional fall décor piece, so we will start with them. Carve some small pumpkins to fit tea candles and cast romantic candlelight across the table. These candleholders are easy and beautiful, plus you can make them from other fruits too, for example, orange peels or apples.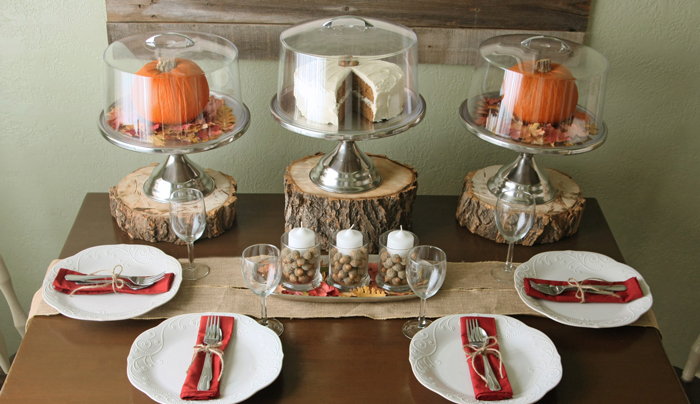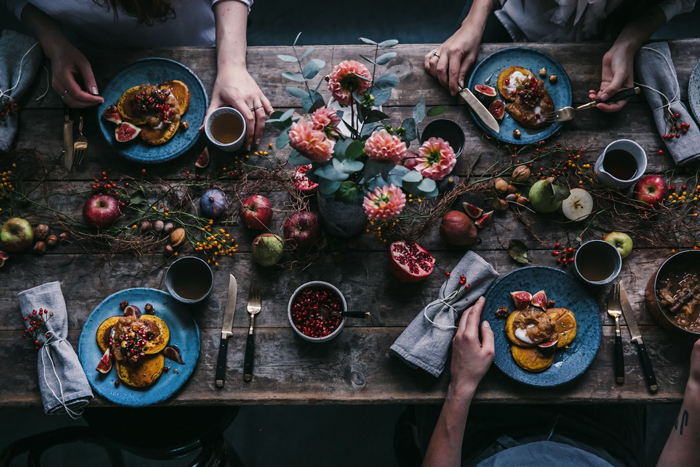 If you want a more modern and monochrome pumpkin display, spray paint them white or golden and combine them with weathered wood for more texture. The gold spray paint adds a classy touch to plastic pumpkins. Put the pumpkins in a vase or a basket at the center of the table and you have a simple and inexpensive centerpiece.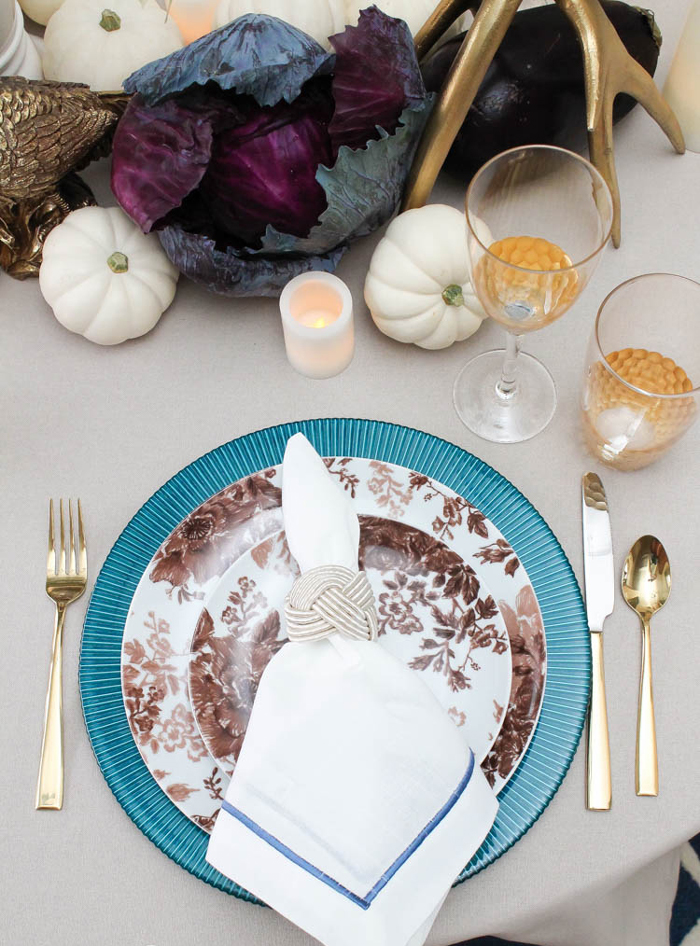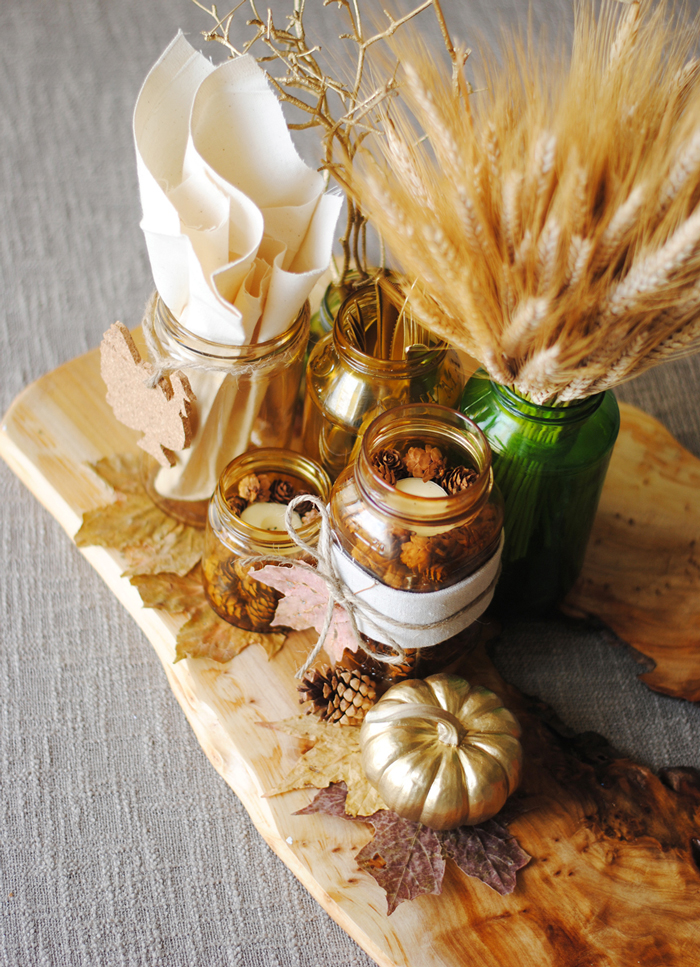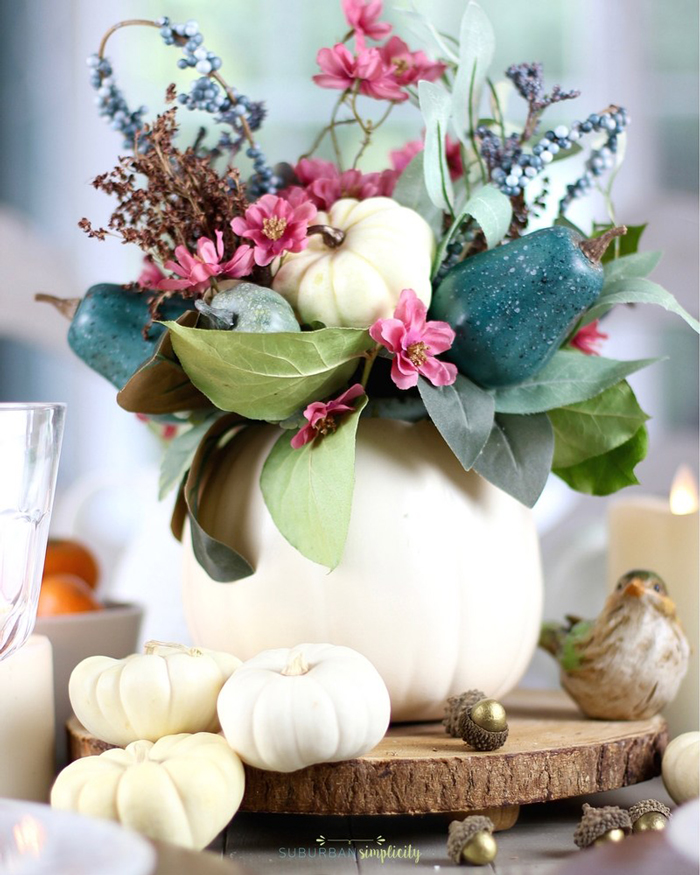 One of the most classic Thanksgiving centerpiece ideas is a pumpkin vase. Creating it is very easy. Hide a water-filled glass container inside a hollow pumpkin and add your blooms. You can also use it for dried flowers or wheat, which look beautiful too. If you want to achieve a cottage look, use mason jars as vases.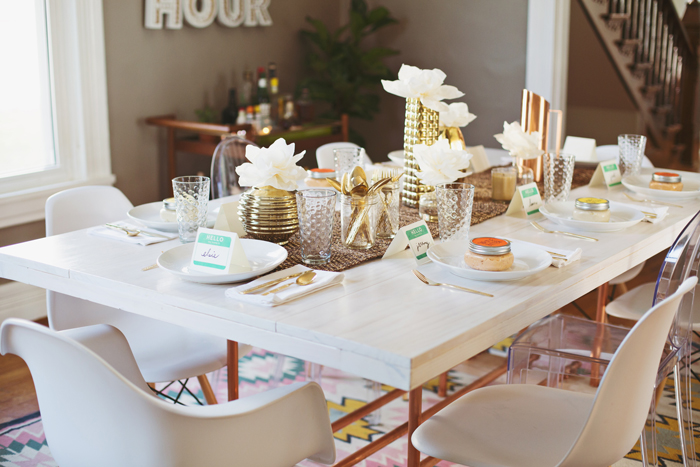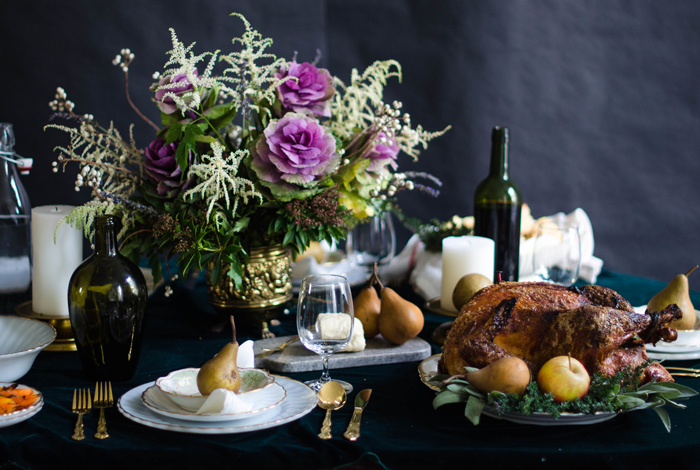 Candles are a must in the Thanksgiving table décor. Turn everyday containers into festive decorations by filling them with coffee beans, unshelled chestnuts, almonds or walnuts. You can create fabulous, lovely smelling centerpieces by dressing pillar candles with cinnamon sticks, dried lemons, limes or oranges. It's easy, use a glue gun to stick the citrus slices to each other around the base of each candle.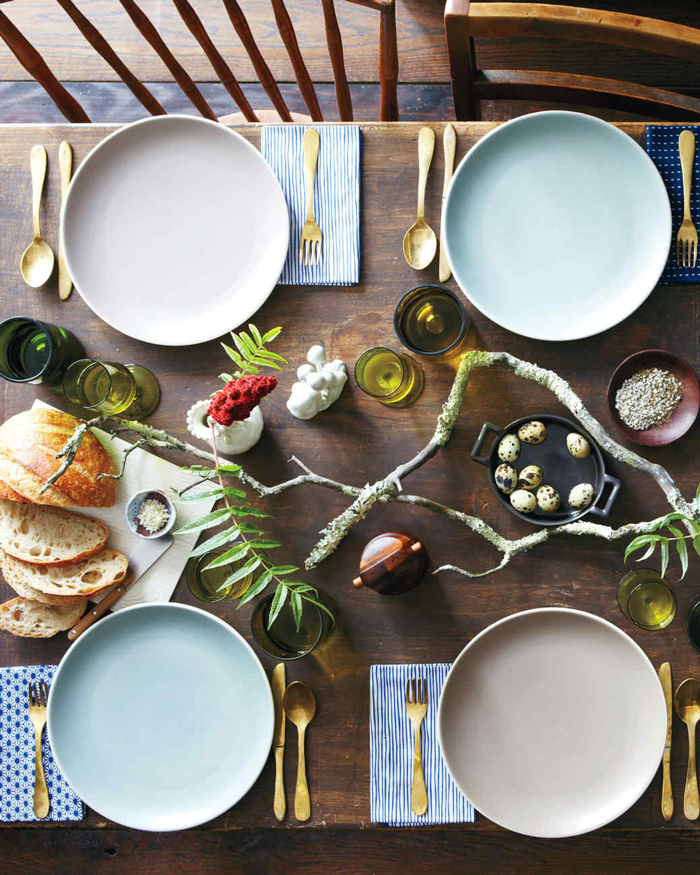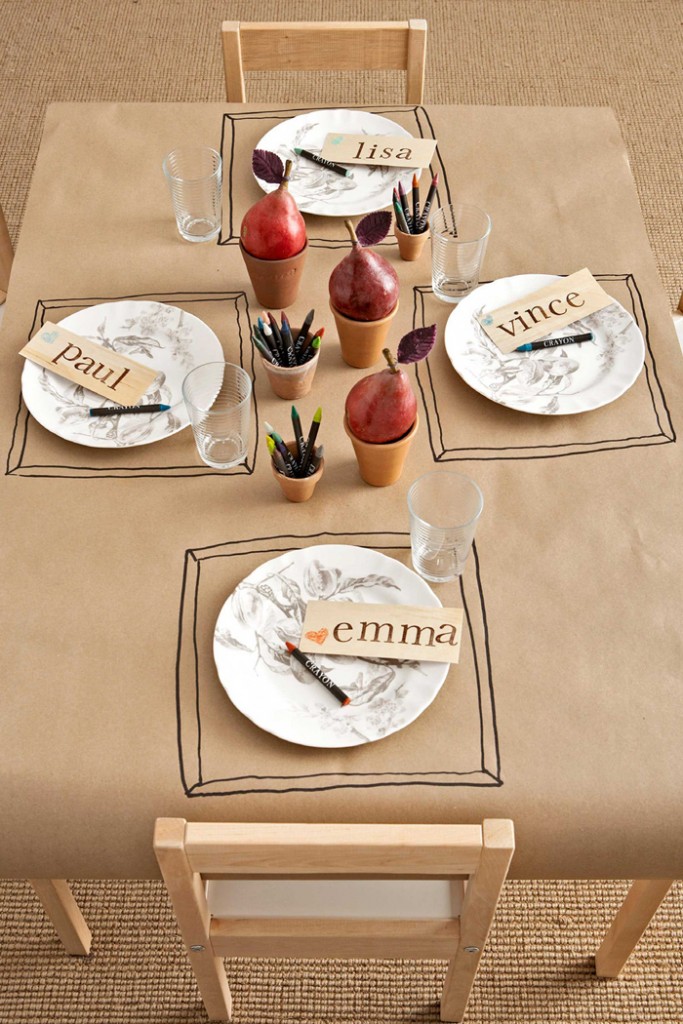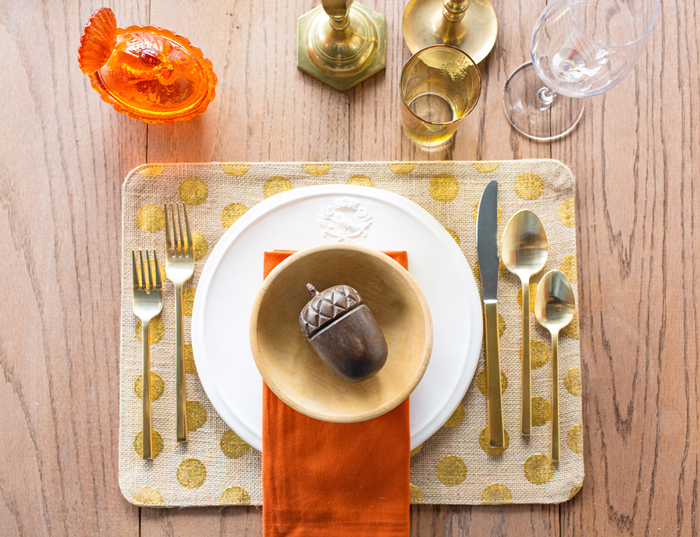 One of the easiest Thanksgiving table centerpieces is a pile of beautiful fruits like pears or apples with little paper leaves nestled in them. Each paper leave is a note with one thing your family is thankful for. After all this is what the holiday is all about!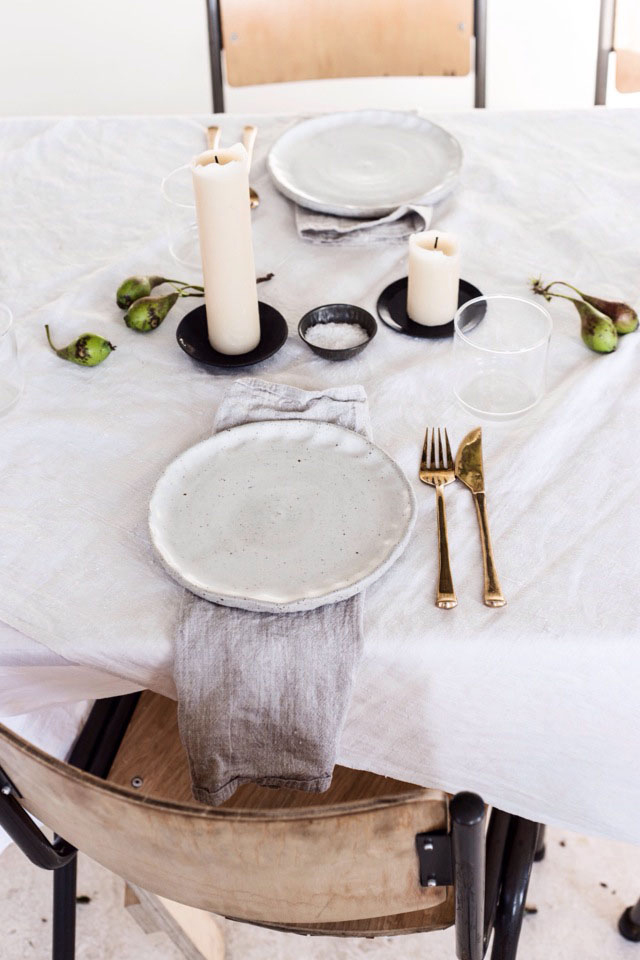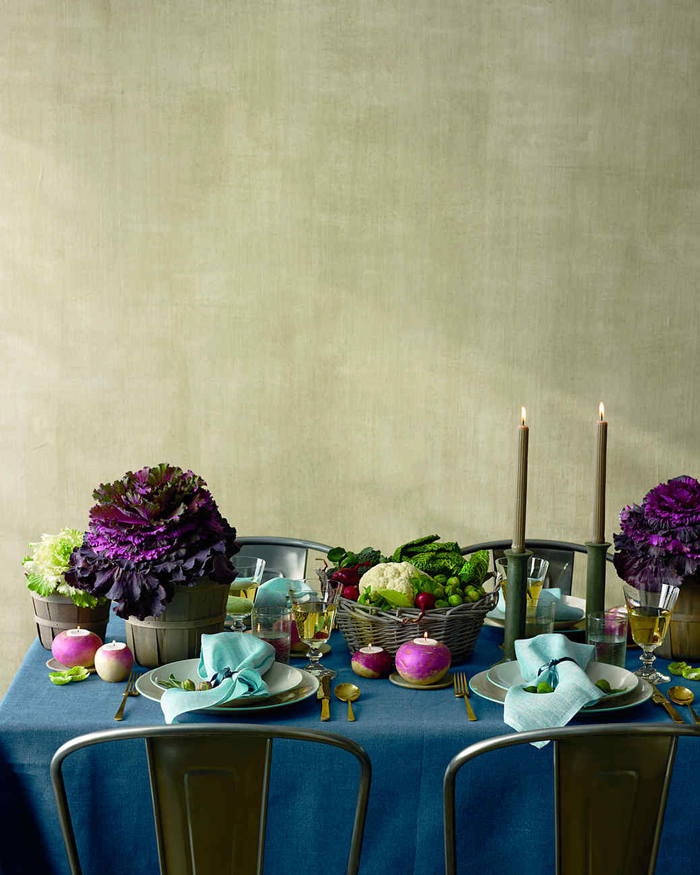 Add a pop of color to your Thanksgiving table with berries, red apples and colorful leaves. You can arrange them on the plates or add them to a bouquet of flowers at the center of the table. We hope our Thanksgiving table decor ideas have inspired you to use your imagination and create an unforgettable table setting. Welcome your guests to a beautifully arranged table and share great moments with them.
Betty Stefanova