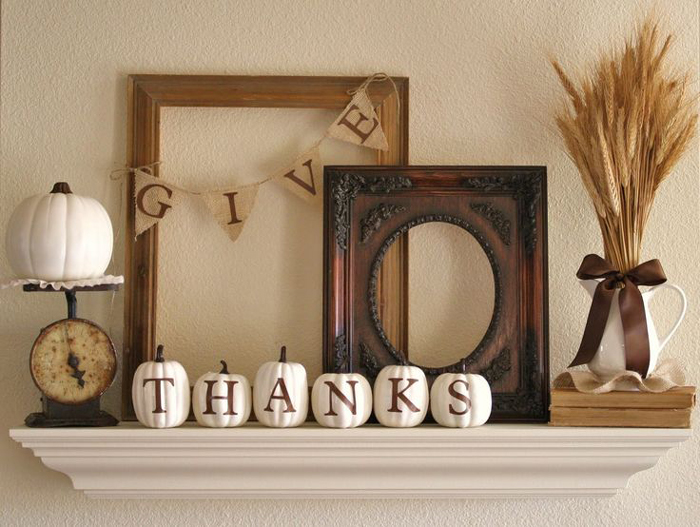 Thanksgiving is a beautiful holiday which finds our homes dressed in their full finery. The candles are lit, the favorite fall and thanksgiving decorations are pulled from the drawers and the home is full of festive spirit.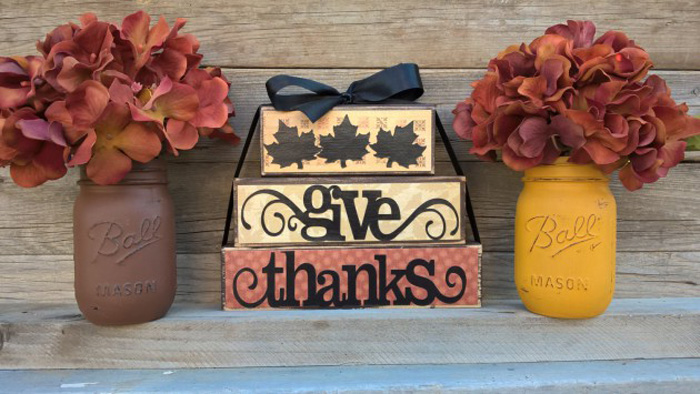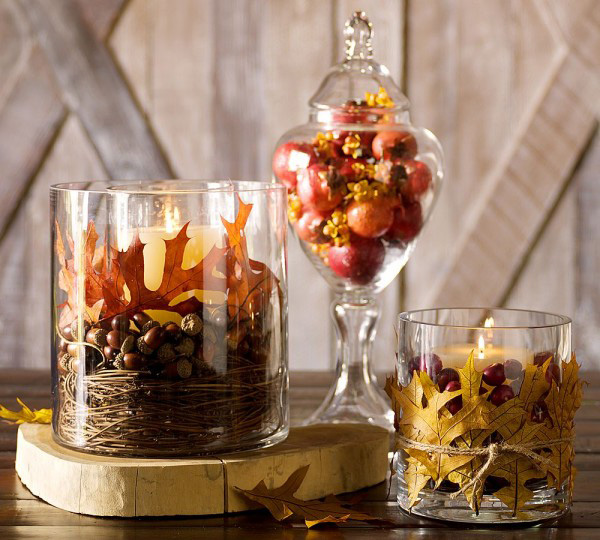 Thanksgiving reminds us to be grateful and gives us the opportunity to spend a nice day focusing on the blessings we have received. It is also a great occasion to welcome our family and friends and share the joy with them.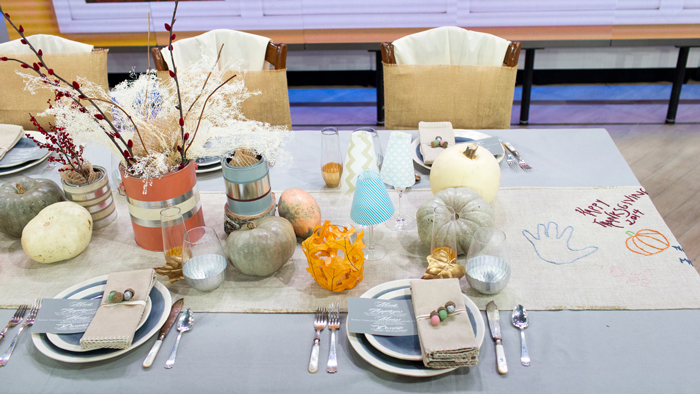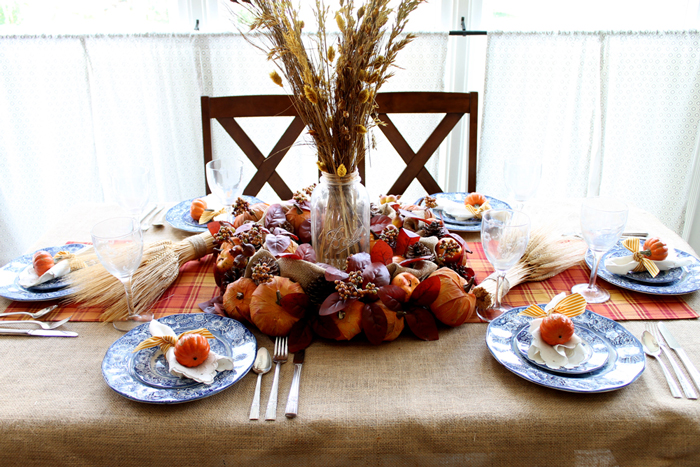 We all want to make our home warm and inviting for the holidays, not only for our own pleasure, but for welcoming dear guests. We have prepared some ideas for Thanksgiving decorations which will give you inspiration for the coming holidays.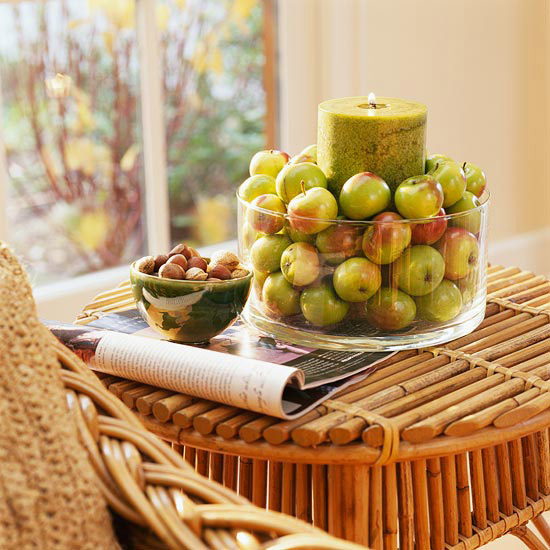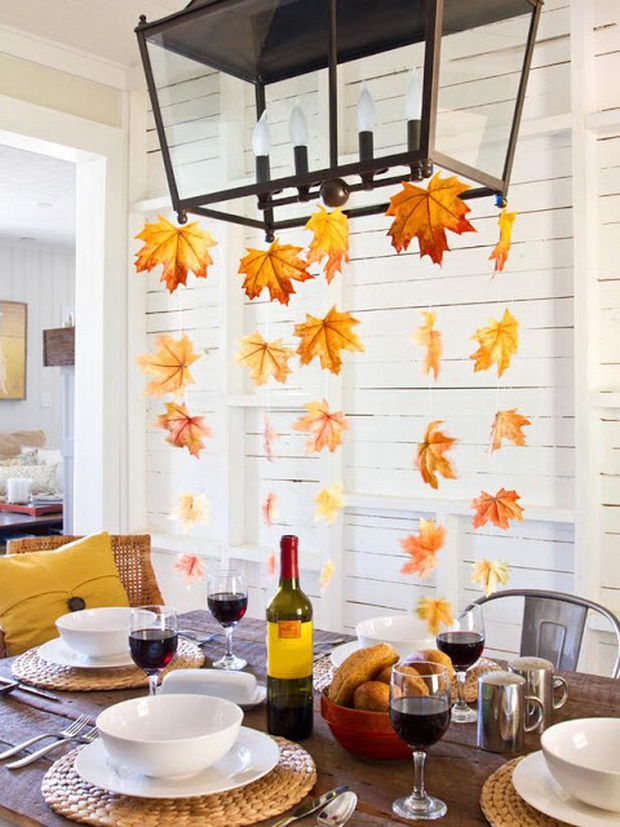 Choosing the color palette is one of the first steps. If you are tired of the black and orange color combo, do not worry, there is a lot of other shades to choose from. Try the orange and white palette which is very suitable for creating a fresh and modern fall look.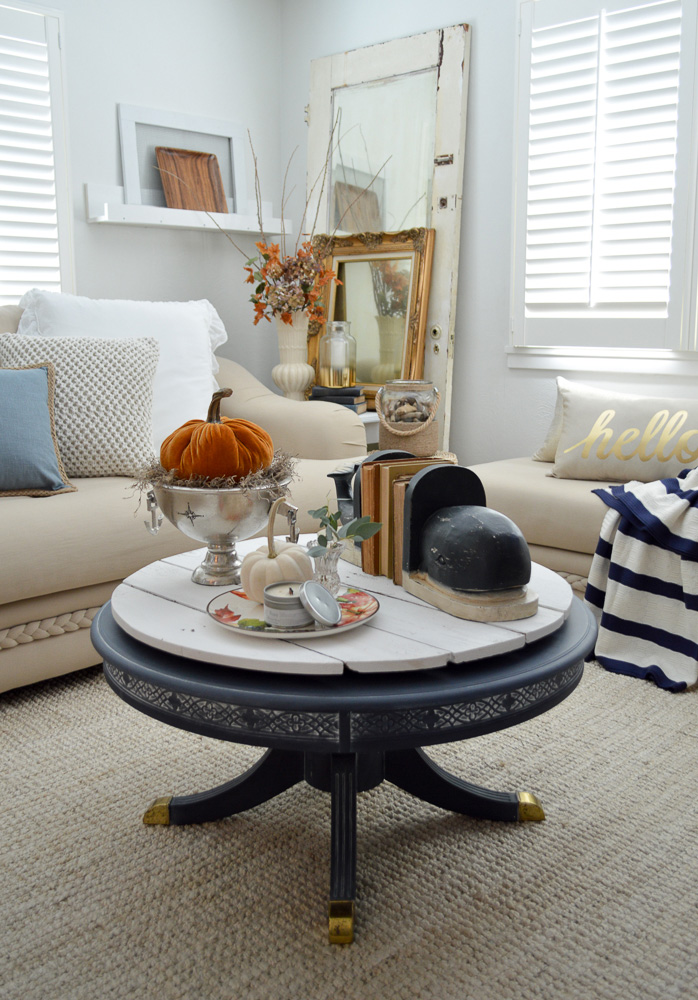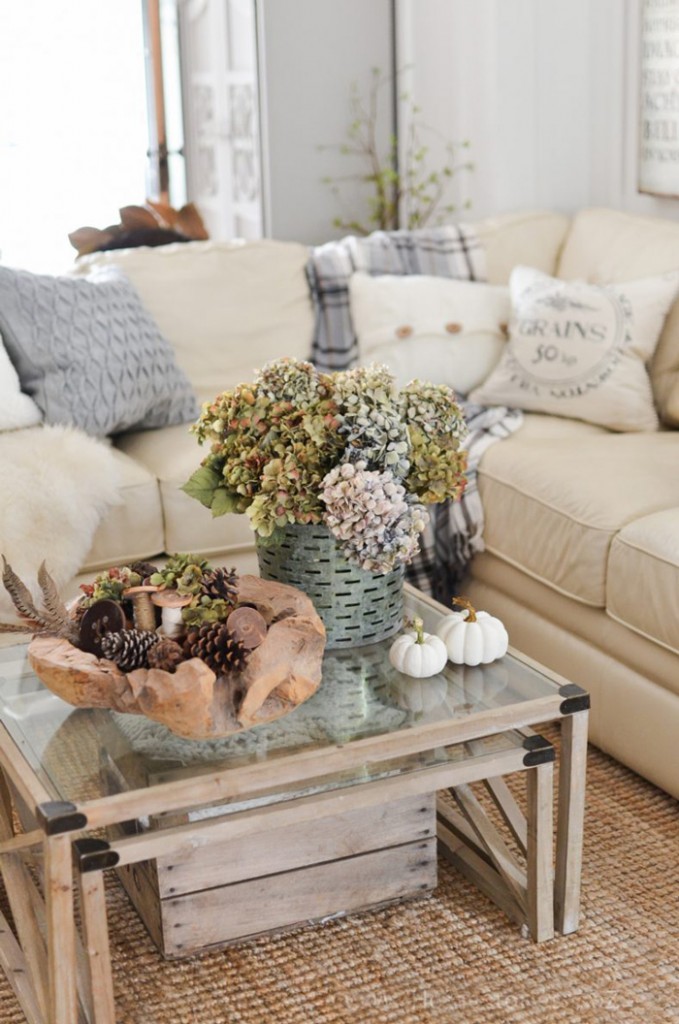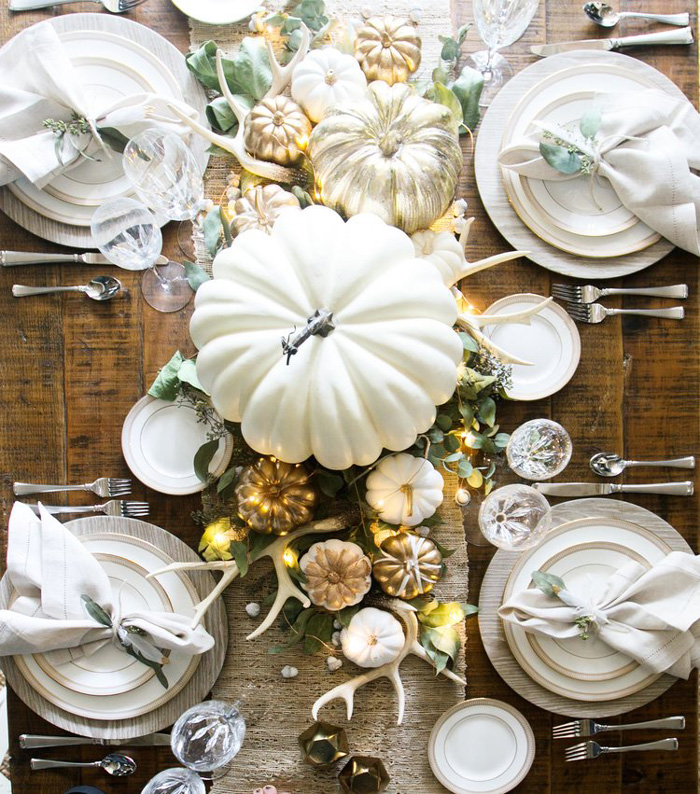 Use the orange as an accent color to create a sophisticated balance with the whites and neutrals. If you would like to create elegant displays, use spray painted white, golden or silver pumpkins.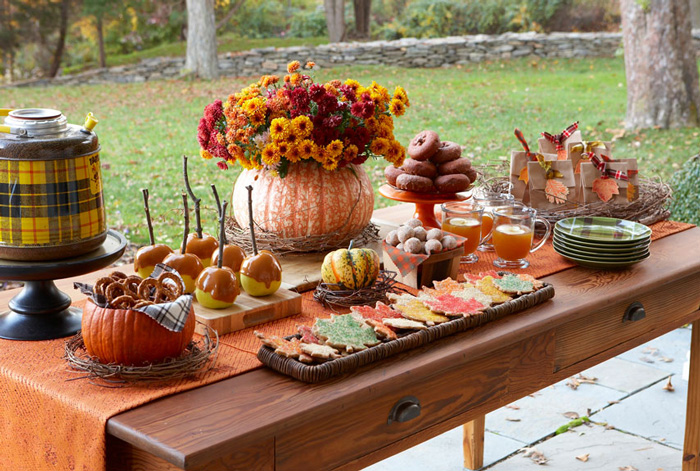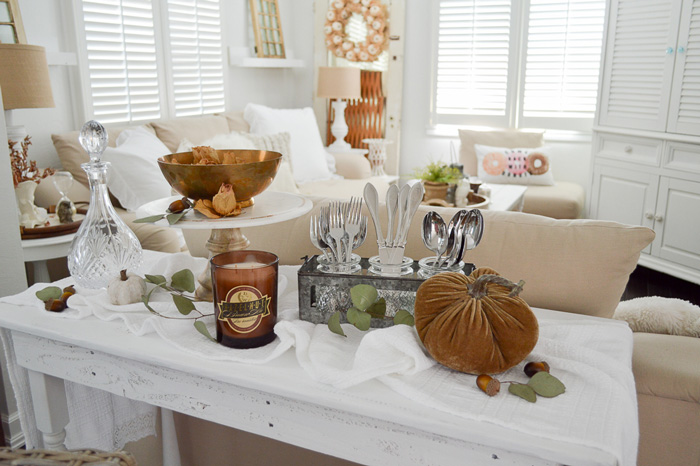 When decorating for Thanksgiving, it is best to rely on the natural theme and to get inspired from the colors outside. Incorporate weathered wood, rope, feathers, pinecones, acorns, details with time-worn finishes and rustic feel into the décor to make it feel simple, warm, but in the same time timeless and elegant.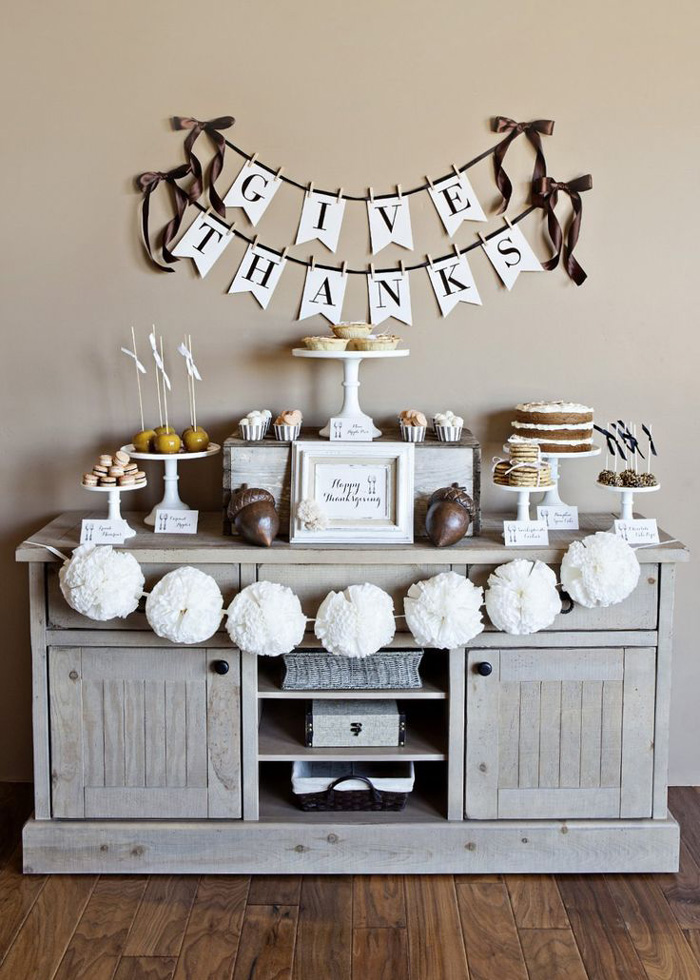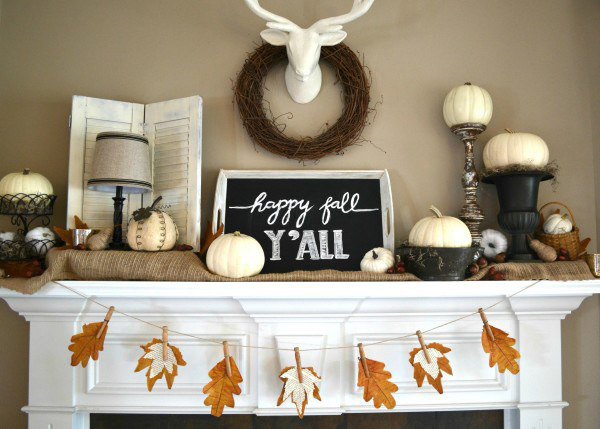 Use foliage to bring the fall season indoors. You can decorate with real or faux leaves, press them inside a picture frame or place them on the shelves of an open bookcase, this will pump up the autumn factor.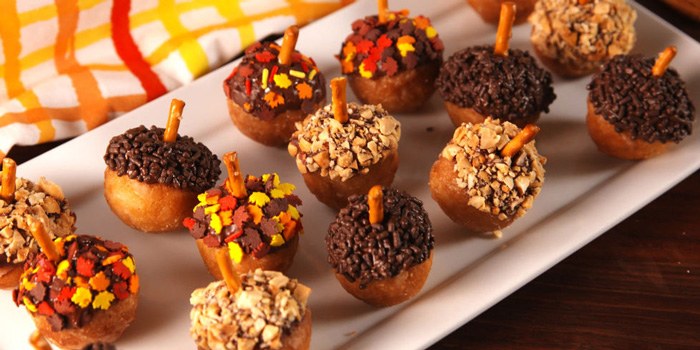 If you have a fireplace and a mantel, do not forget to decorate them for the occasion. A beautiful fall garland, some gourds and pumpkins set among autumn leaves and lanterns will look great. Take out all the Thanksgiving ornaments you have and find their place around the house.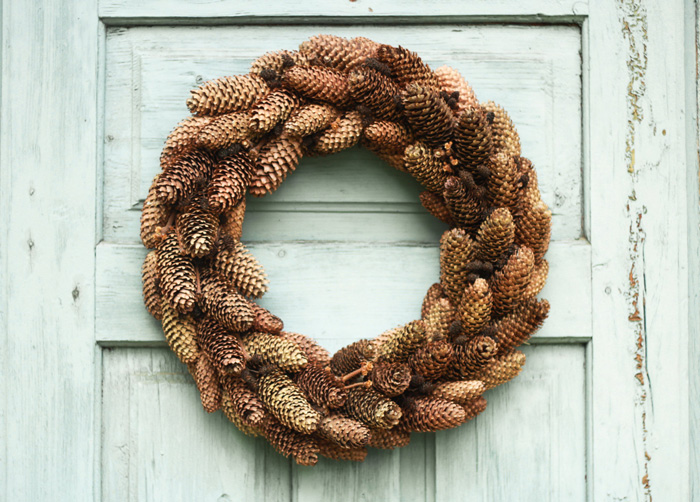 Last but not least, do not forget to decorate the door. Wreaths are one of the most preferred Thanksgiving door decorations. Pick a wreath which has fall charm and symbolizes abundance and hang it on the front door.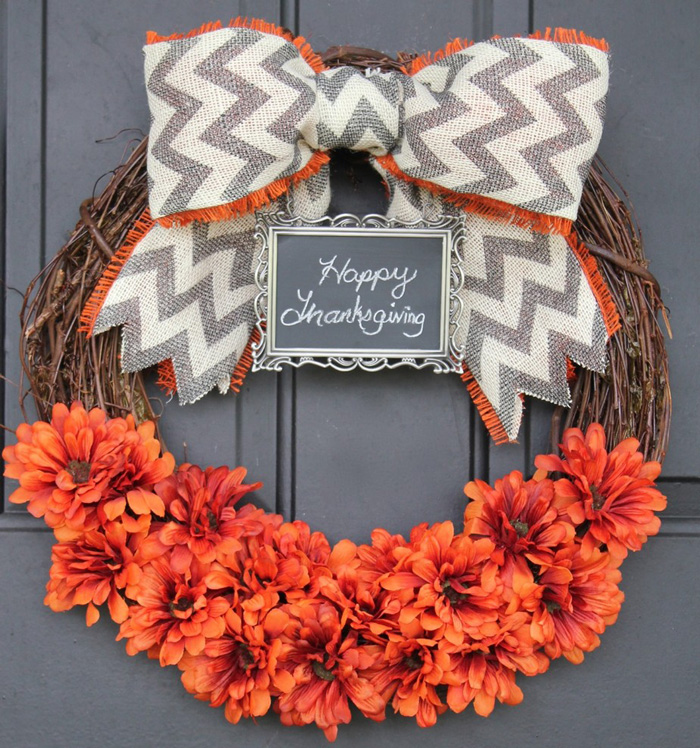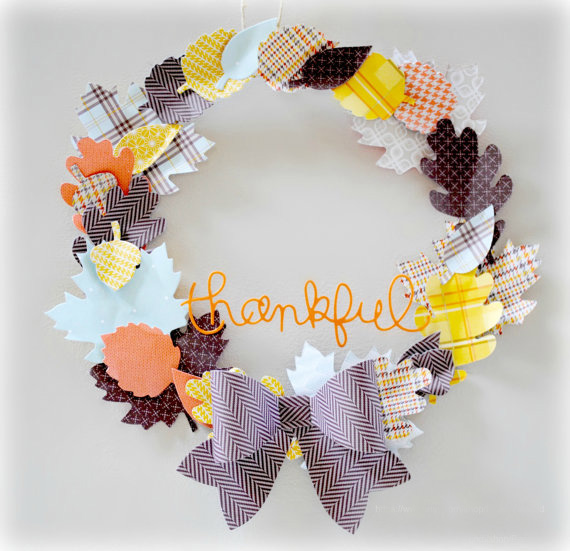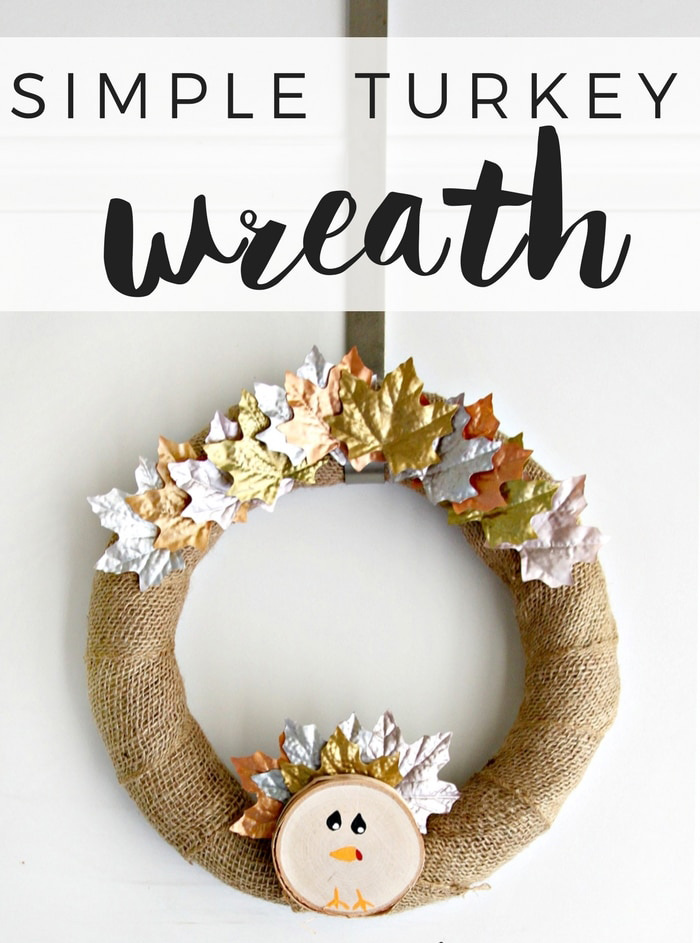 If you want to have great Thanksgiving home decorations but you have a limited budget, try using paper to create banners and framed silhouettes which will bring the festive spirit in your home without breaking the bank.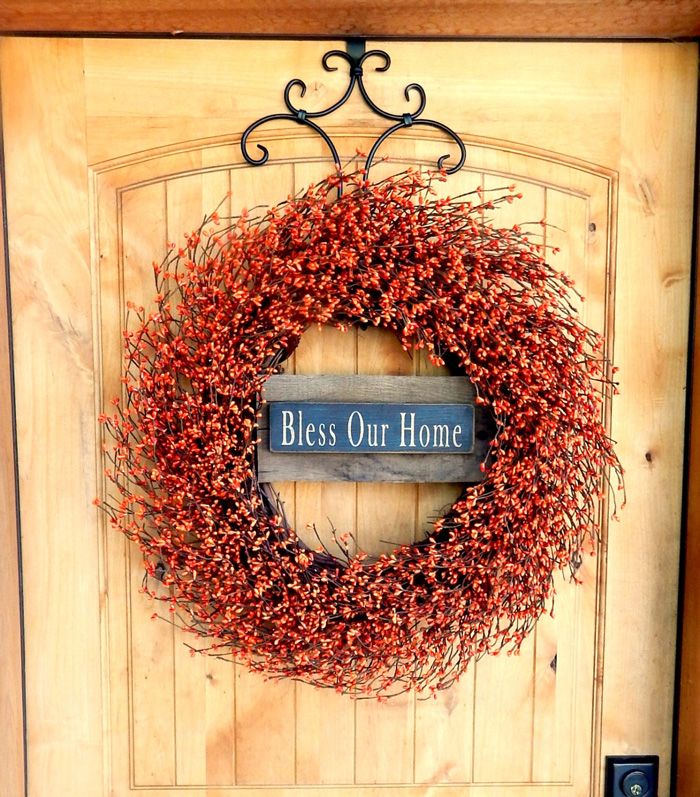 Decorate your home with a sense of artful abundance in mind. Invite the abundance of the season in by using fall produce to decorate around the house, enjoy the warm candlelight, the company of family and friends and be thankful for everything and everybody you have in your life.
Author - Betty Stefanova