Thanksgiving is approaching. What a better occasion to express gratitude for the blessings we have already received, right? Whether you choose to welcome dear guests or celebrate the holiday on your own, do not forget the Thanksgiving décor. We have gathered some ideas for easy DIY Thanksgiving decorations with a guaranteed WoW effect. They will help you make your home cosy and inviting even if your budget is tight.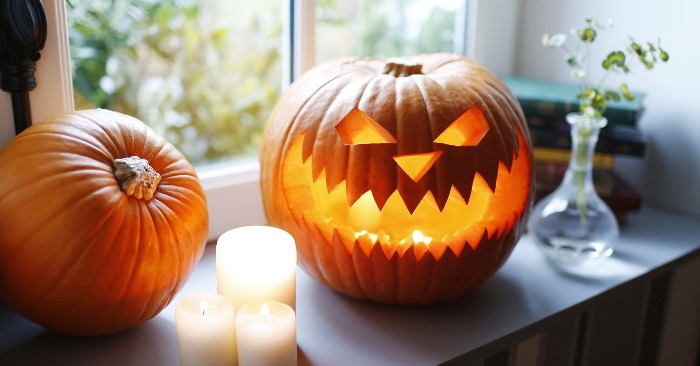 THANKSGIVING CARVED PUMPKINS
Just because Halloween is over, that does not mean you cannot turn pumpkins into Thanksgiving DIY decorations. If you are tired of the jack-o-lantern look, do not worry. There are plenty of other carving patterns to choose from. You can use letters and numbers to make a name for your creation.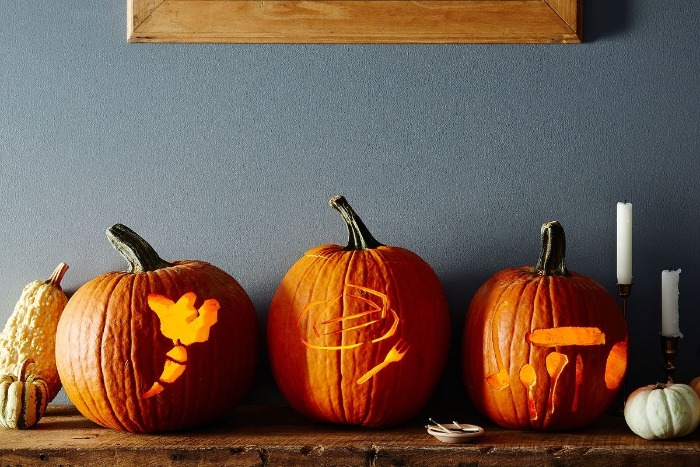 Another option is to carve a pretty harvest-theme motif (leaves, owls, pine cones etc.) into your pumpkins. This can be a Thanksgiving décor for your front porch this season. There are also smiling pumpkin designs which can definitely invite the joy of Thanksgiving into your home.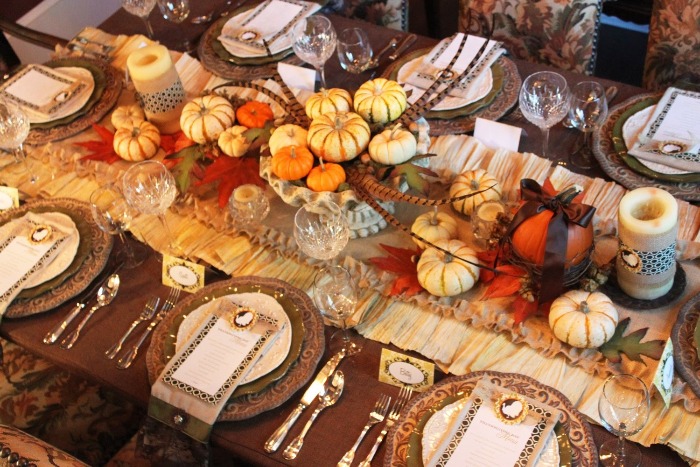 THANKSGIVING TABLE DÉCOR IDEAS
What comes to mind when you think about Thanksgiving? If you are like most people, then you probably imagine family and friends around a stunningly decorated table .
You do not need to invest tons of money to enjoy beautiful Thanksgiving tables. It is possible to create impressive homemade Thanksgiving centrepieces by using everything the fall season has to offer. For example, you can decorate your dining table with fallen leaves and seasonal flowers.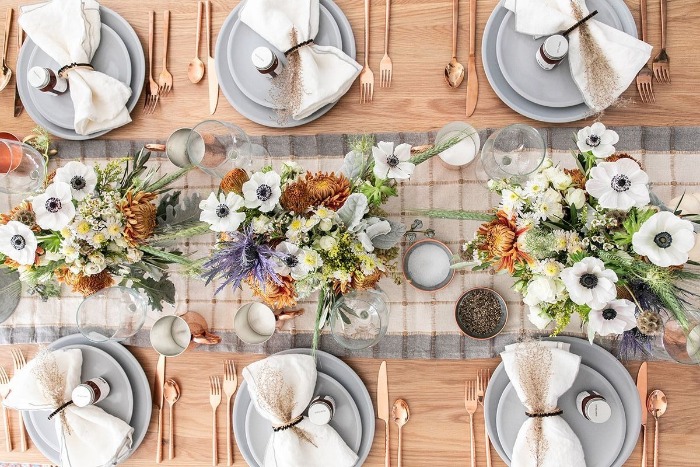 You can also make fabulous, lovely smelling Thanksgiving food decorations with apples, pears, oranges, berries, pinecones etc. Traditional symbols for Thanksgiving also include candles. So, make use of their elegant charm and let it effortlessly enhance the beauty of your table.
You can turn everyday containers into festive candle holders. Just fill them with nuts, acorns, berries or coffee beans and then adding a candle. It is also easy to turn apples into candle holders.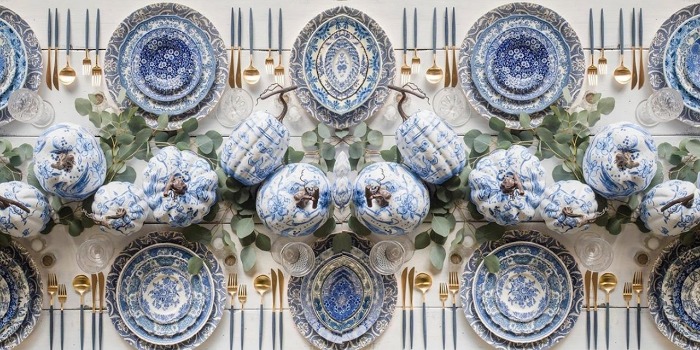 Candles and maple leaves centrepieces are another effortless way to wow your guests on Thanksgiving. You have the tendency to wait until the last minute? Do not worry. It will take you 2 minutes to make one of our favourite easy DIY thanksgiving decorations. Just wrap a pillar candle with Indian corn. It is that simple.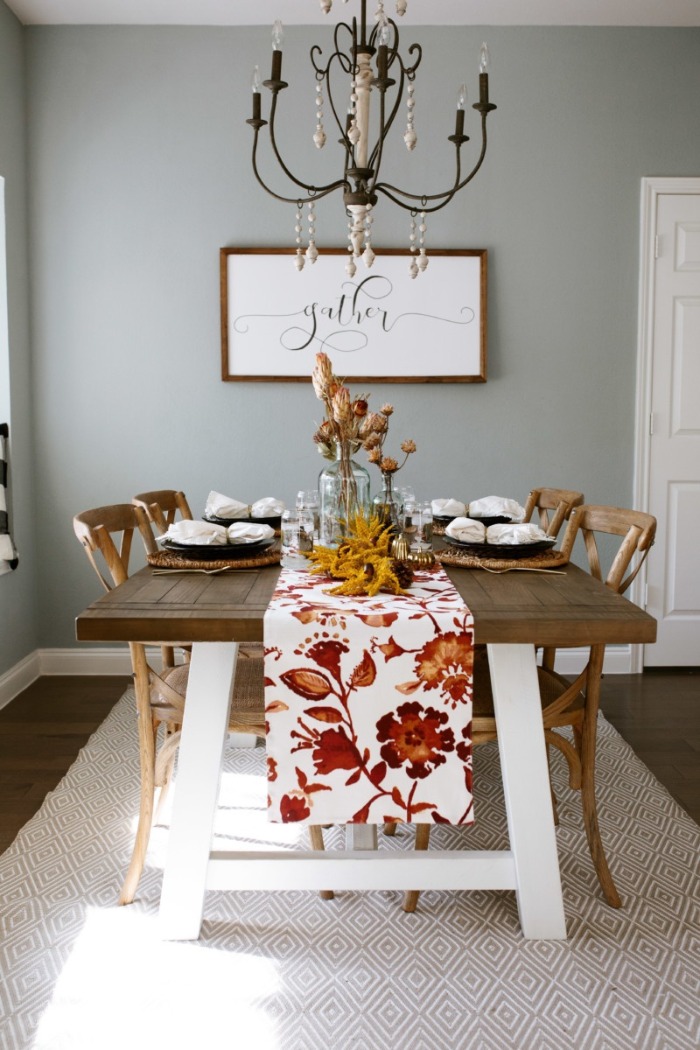 THANKSGIVING DIY CHAIR DÉCOR IDEAS
If you want to think beyond table centrepieces this Thanksgiving, dress up your dining room chairs. Thanksgiving décor for chairs is an easy way to add beauty and festivity to your home. You can wrap up your chairs with fancy fall bows and add seasonal embellishments like fall leaves, small pumpkins and fruits.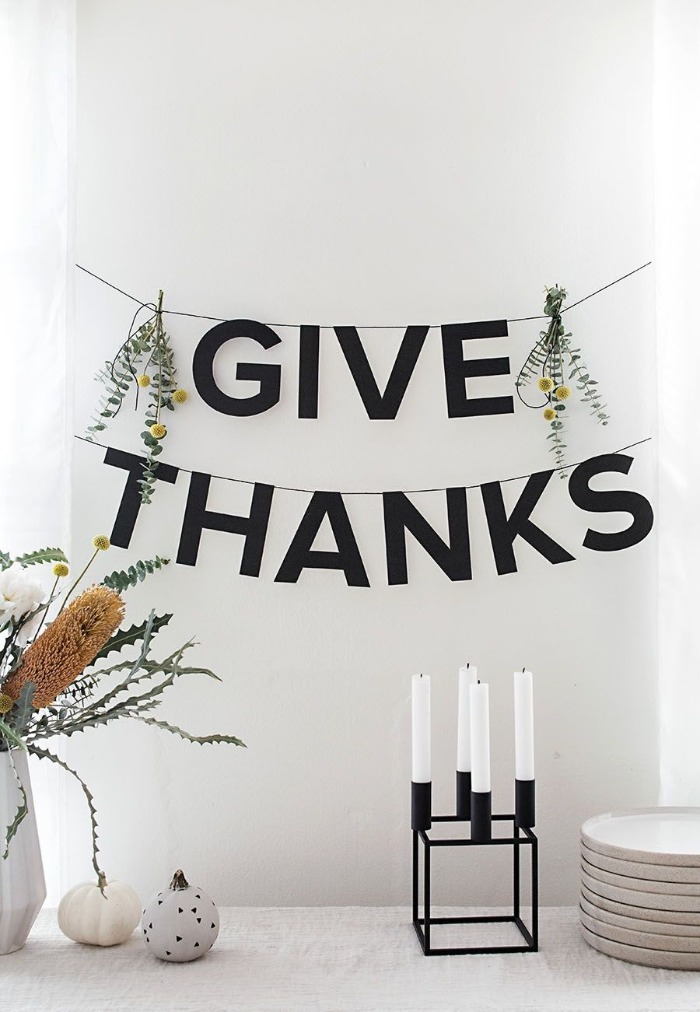 There are certainly other Thanksgiving décor ideas which can help you decorate every aspect of your home. Yet, what is more, important than impressing guests with an unforgettable table setting is the essence of the holiday. So, remember to appreciate the small things in life, spend quality time with your loved ones and give back .