The climate is warming, the oceans are acidifying, and conscious consumers are taking notice. If you've been trying to reduce your carbon footprint, there are plenty of ways to live a greener life. For example, you can become vegetarian or vegan since factory-farming is a huge environmental polluter. Or, if you're not ready to overhaul your diet, you can simply avoid single-use plastic and recycle.
One major way you can make an impact as an individual is choosing a car that is fuel efficient or battery powered. Or, you can choose a hybrid model that can be powered by both electricity and gas. Just take a look at a few of these stats if you aren't convinced about the detrimental effect cars are having on human health and the environment:
Cars release around 333 million tons of CO2 in the air each year, that's 20% of the global total
In America alone, 30,000 people are killed by inhaling car emissions
Fuel-efficient cars can help reduce environmental pollution by 50%
If you're looking to do your part and invest in a eco-friendlier car, we've assembled a list of our favorite green vehicles.
Mercedes-Benz EQ
Fuel efficiency: 252 MPGe
Type: Electric midsize SUV
Annual fuel cost: around $800 (for fully electric model)
If you want an electric luxury experience, the Mercedes-Benz EQ might be the right vehicle for you. Heralded for a quiet, smooth ride, the EQ is everything a driver with a preference for the finer things in life.
Powered by Lithium-ion batteries, the EQ is a powerful choice for drivers who don't want to worry about constantly filling up at the gas station. Mercedes has three electric models that include EQ, EQ Power, and EQ Power+. EQ power are gas/electric hybrids, EQ is fully electric, and EQ+ Power are high-performance hybrids. If you're ready to find a new Mercedes for sale, this is a great model to choose.
Tesla Model X 75D
Fuel efficiency: 93 MPGe
Type: Electric midsize SUV
Annual fuel cost: $700
Although the price tag is a bit hefty at $83,000, this SUV boasts features like all-wheel drive and tons of unique features. It's no surprise why there's practically a Tesla cult among those who own one. Its battery pack boasts a max distance per charge of about 237 miles, making it the most fuel-efficient model of the Model X series. It can transport up to 7 passengers, so it's truly the perfect family car to take on vacations, road trips, commutes, and other trips.
Built for maximum efficiency, the Model X delivers an aerodynamic ride with the lowest drag coefficient of any car in its class. It's also the quickest SUV on the market, it can go 0-60 MPH in just 2.7 seconds.
To top it all off, it's also an incredibly safe vehicle with high crash test ratings and unique safety features like auto-leveling headlights, traction control, and electronic stability control.
If you order this vehicle before the end of the year, you may be eligible for a $1,875 tax credit, which means you'll get at least a little bit of money back from the purchase price.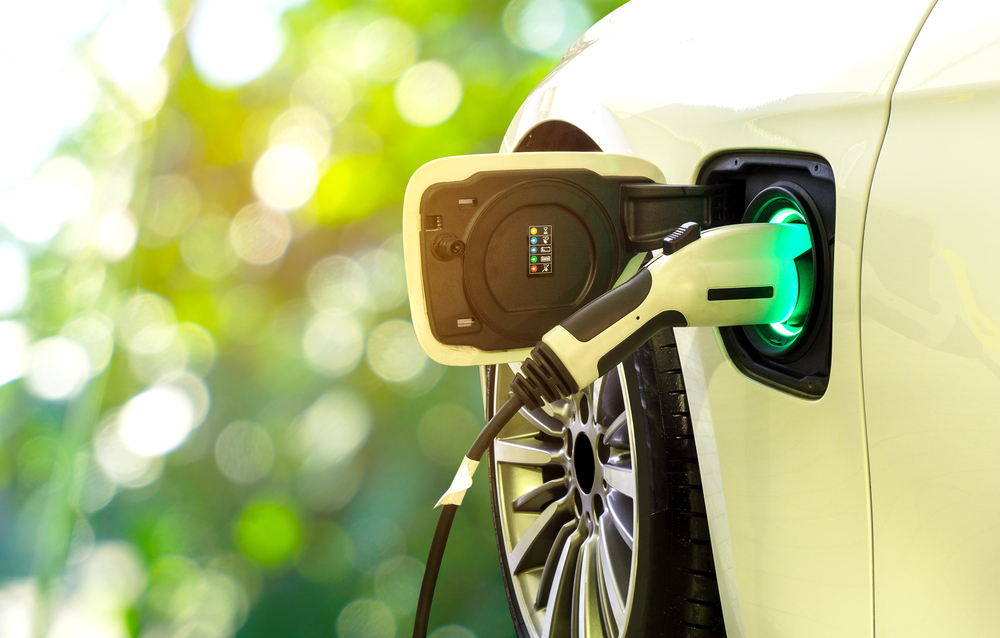 Kia Niro EV
Fuel efficiency: 239 MPGe
Type Electric midsize SUV
Annual fuel cost: $850
The Niro EV is Kia's most promising electric vehicle plus it's budget-friendly at just $24,000. With unique features like heated and ventilated seats, you'll stay comfortable even if you're in the car for several hours on a long car trip. Even though there's a battery pack under the rear floor, the vehicle still boasts a ton of cargo space to fit whatever you need.
Not only is this car incredibly energy-efficient, it's also aesthetically pleasing with distinct interior details like blue interior accents. In addition, you'll always be in the know about your car's energy status. Energy flow, charging information, and other essential metrics are clear and easily accessible to you at any time.
Takeaways
While one person's attempts at reducing his or her environmental impact may not make that much of a difference in the grand scheme of things, if all of us pitch in – we can make real change. And one of the main ways you can make a difference is by choosing a highly efficient car. Whether you choose fully electric or a hybrid, you can feel good knowing that you're doing your part.