There are just a few weeks left until next Christmas. So, the holiday season has officially begun. The COVID-19 pandemic has undoubtedly interfered with much of our plans and daily lives this year. However, there is still room for enjoying some unforgettable winter moments in the comfort of our own homes.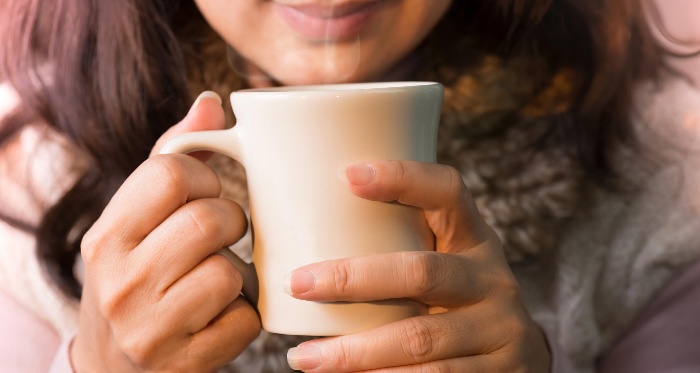 Now is the perfect time to create special rituals that can help you invite comfort and joy into your home. This does not necessarily mean that you need to engage with ceremonies such as winter solstice rituals. Participating in rituals like this can certainly help you align yourself with natural cycles and build a rhythm of life. Yet, there are also simpler ways in which you can set the ground for rewarding winter moments.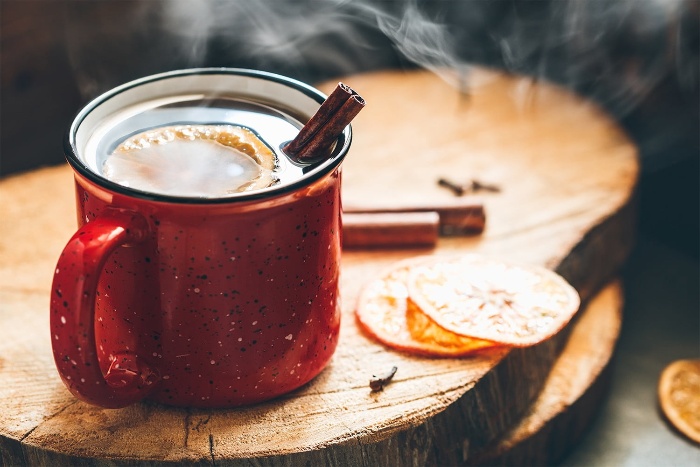 In this article, we want to show you how you can cosy up with some delicious warm beverages.
NON-ALCOHOLIC HOT DRINKS FOR COZY WINTER MOMENTS
Homemade hot chocolate is the go-to-option for everyone who is looking for a simple drink that melts in their mouth. First, stir together chocolate, vanilla and milk in a small saucepan. Then, bring the mixture to simmer. Once you remove it from heat, top it with marshmallows or whipped cream and your beverage is ready to drink.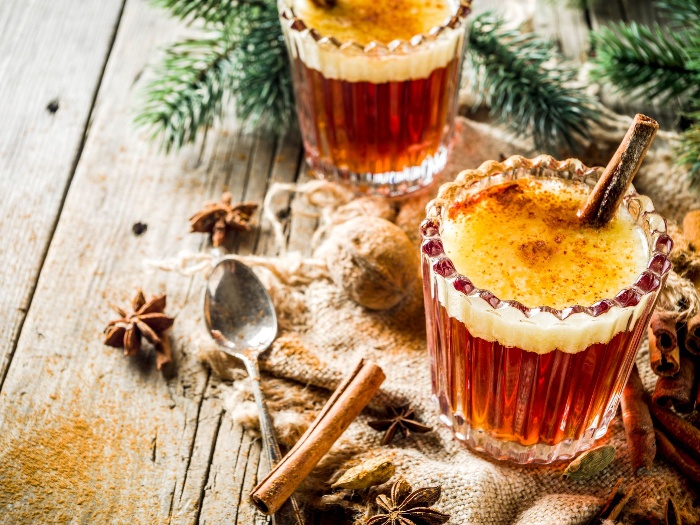 If you want to enjoy a hot tea cocktail, you can also prepare Chai Tea at home. Mix together crushed warming spices (cloves, peppercorns, cardamom etc.), ginger, cinnamon sticks, water and milk. Bring the mixture to a boil, remove it from heat and add tea bags. Finally, let the tea steep for 10 minutes and enjoy.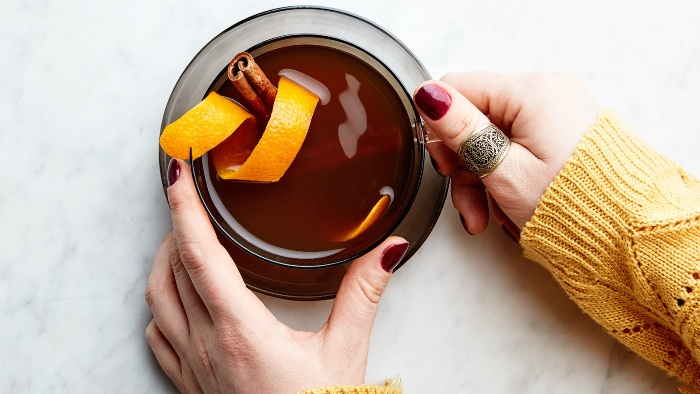 Whenever you feel like drinking something warm that tastes like Christmas, prepare spiced apple syrup. Just mix some apple juice, sugar, ginger, whole spices and citrus zest. Then, bring the mixture to the boil and simmer for 10 minutes. Once the syrup is ready, you can mix it into mulled wine or cider.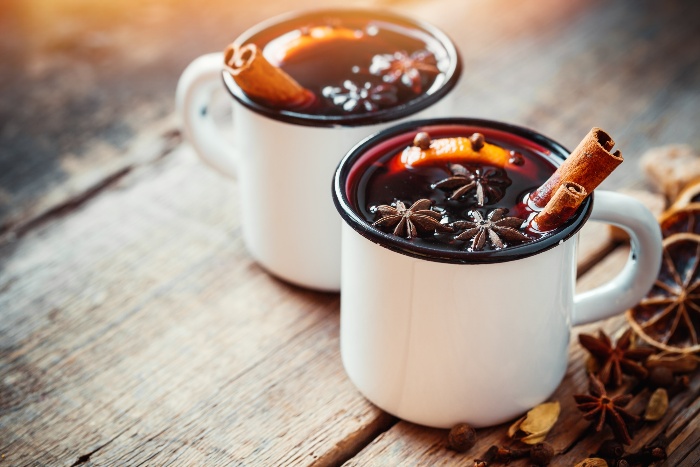 ALCOHOLIC WARM BEVERAGES FOR COMFORTING WINTER MOMENTS
Apart from spices, you can also add alcohol to create even warmer winter drinks. If you want to warm yourself up this winter, consider making hot cocktails with whiskey or wine.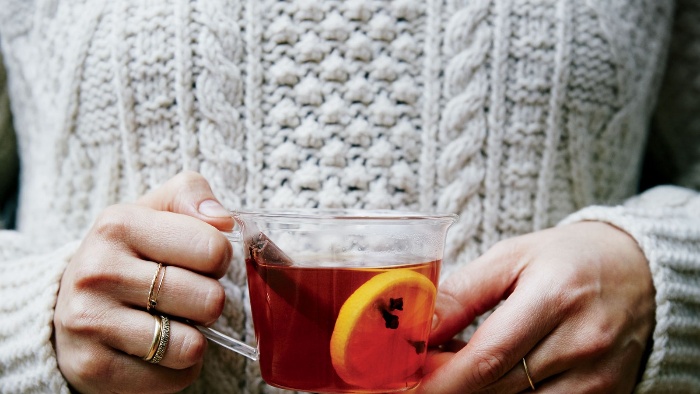 Nothing says 'indulgence' like creamy hot chocolate or cocoa. So, why not pour some whiskey in hot chocolate instead of sticking to the classic Irish Coffee. Naturally enough, you can also use whiskey to make alcoholic hot cocoa.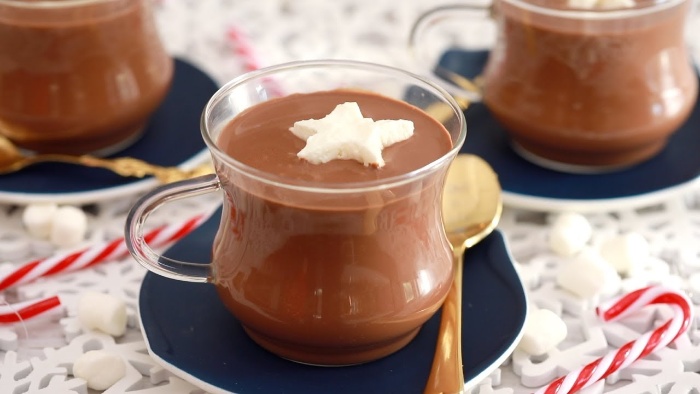 How about hot tea and whiskey? Wouldn't it be nice to enjoy a heart-warming cocktail with honey, lemon juice, tea and whiskey that smells like cinnamon?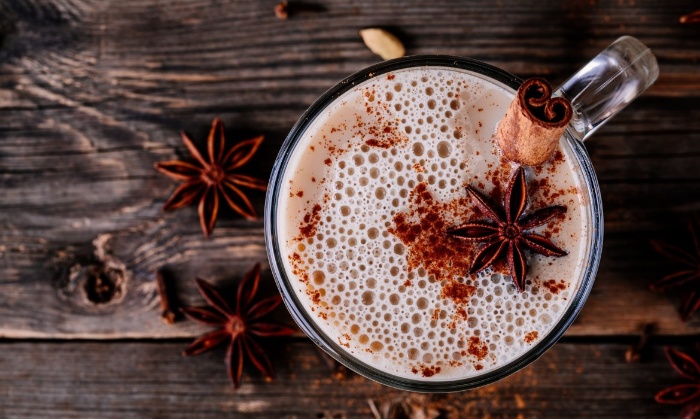 If you prefer wine, then you will definitely find mulled wine satisfying and soothing. To make this hot wine drink, warm your wine and leave it to infuse with delightful spices and citrus zest.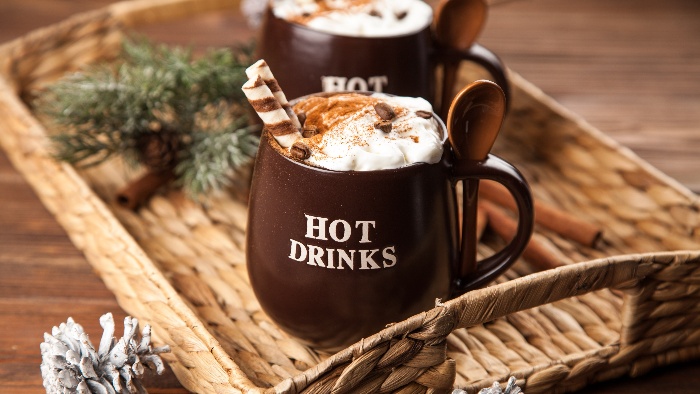 We hope that you liked our selection of winter drinks. They can be your perfect companion whenever you want to relax and nourish yourself. It does not take much to enjoy perfect winter moments. Simply curl up under a cozy blanket and drink something warm.