Why having a white kitchen is the new trend? There are a lot of reasons why white kitchens are so popular. They are simple, elegant and make any space look bigger and more airy.
The kitchen is the heart of every home. So, if you are planning to remodel yours, you want to get it right. The white color scheme is an excellent choice because it will not fall victim to interior trends.
To inspire you to create your own white kitchen we have several great examples to share.
Vintage White Kitchen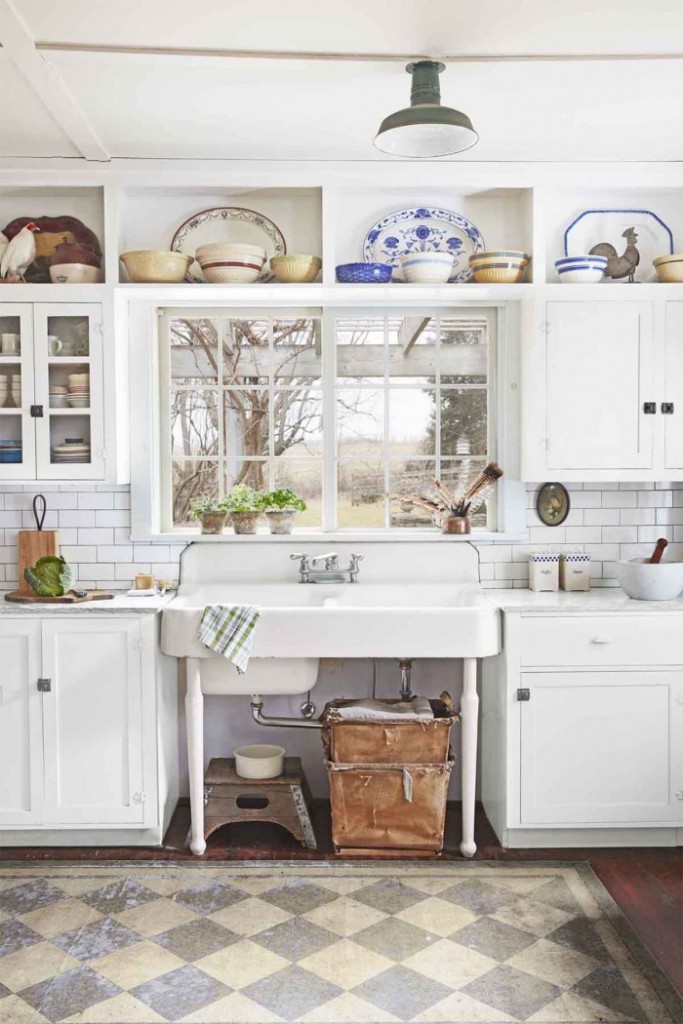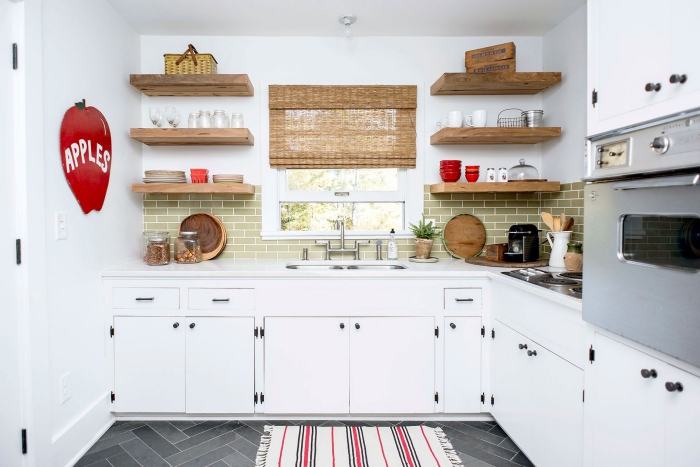 The vintage white kitchen is both charming and modern. It is an updated look achieved by combining new and salvaged materials. A white and timber kitchen or white cabinets with wood trim would look great in a vintage-inspired interior.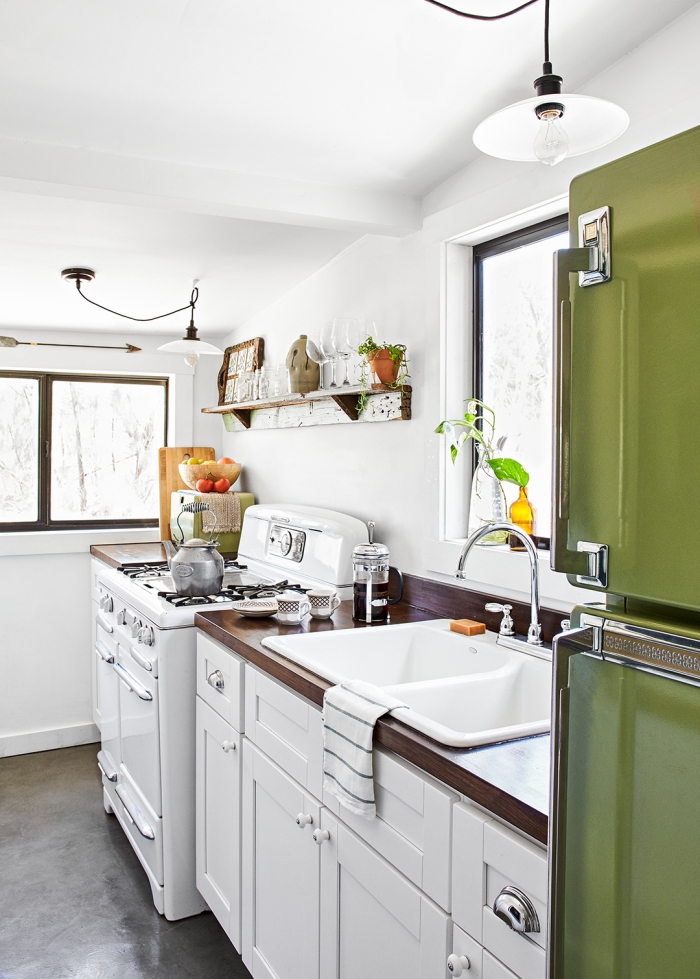 A metallic pendant light would complete the look in a beautiful way. Vintage kitchen appliances would also fit in perfectly with the retro vibe.
Glamorous White Kitchen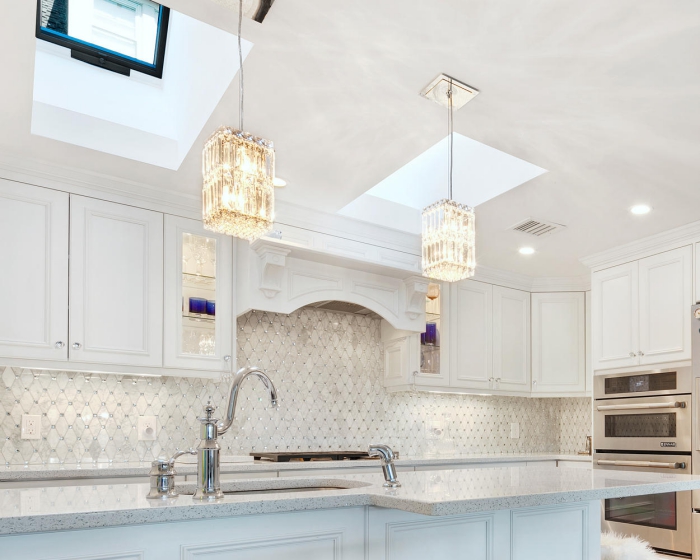 If you want to have a space full of glamour prepare to fall in love with a modern, pure white kitchen. Add beautiful metallic hardware to accentuate the white cabinetry.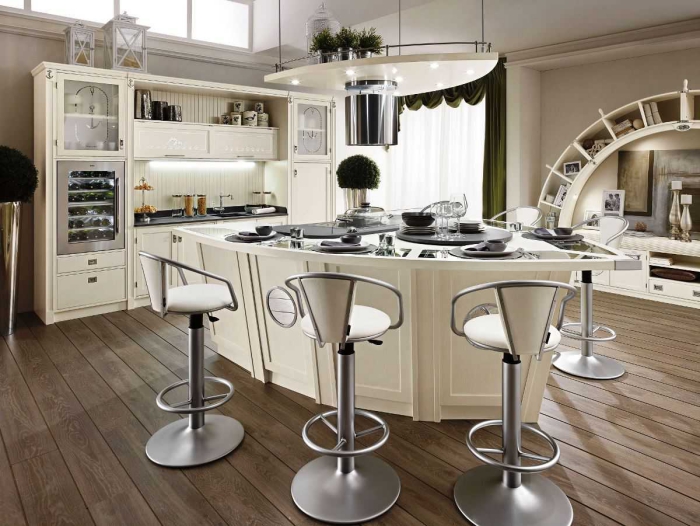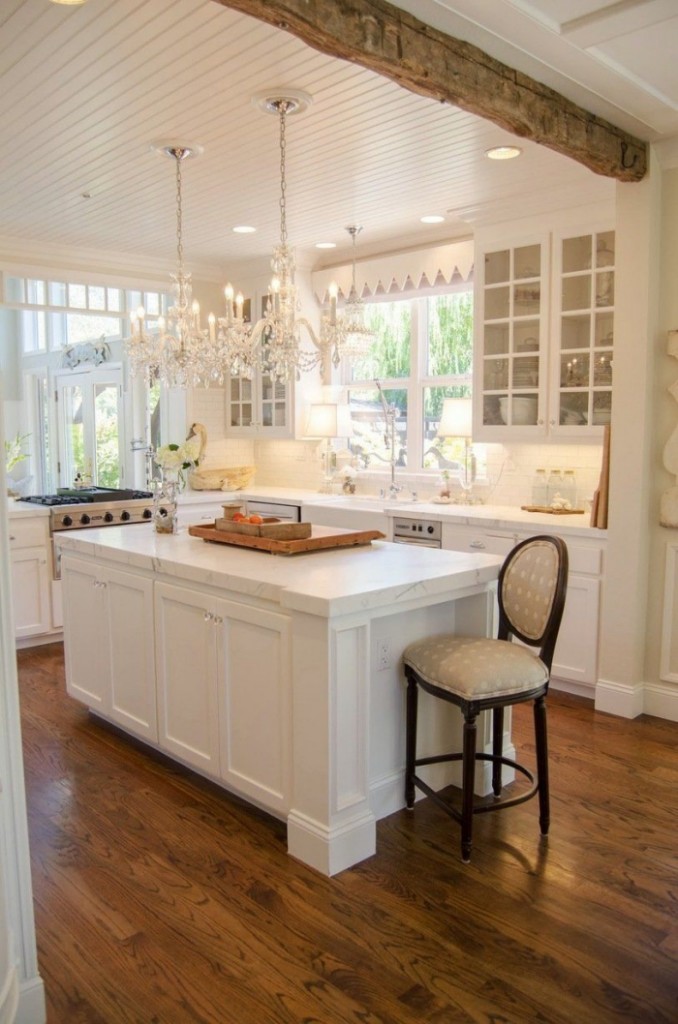 Also, don't forget the focal point, for example, a lantern light in a bright color.
Traditional White Kitchen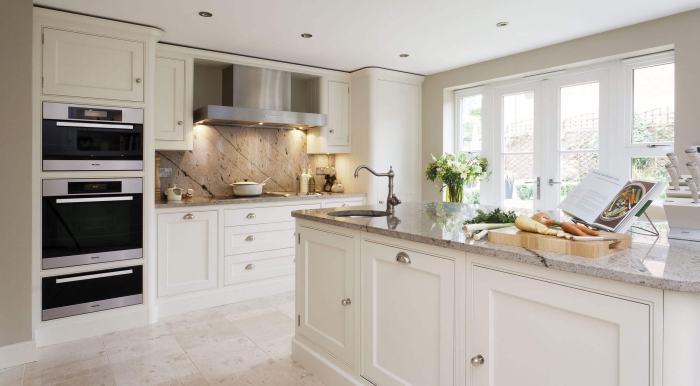 You can give any traditional or cottage kitchen a modern twist with a clean, white design. Pick a bright shade of white for the cabinets and marble for the countertops.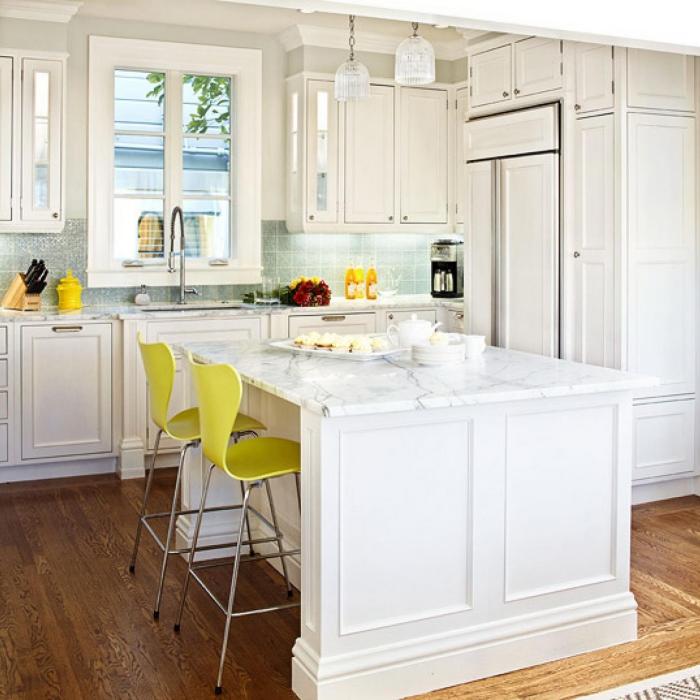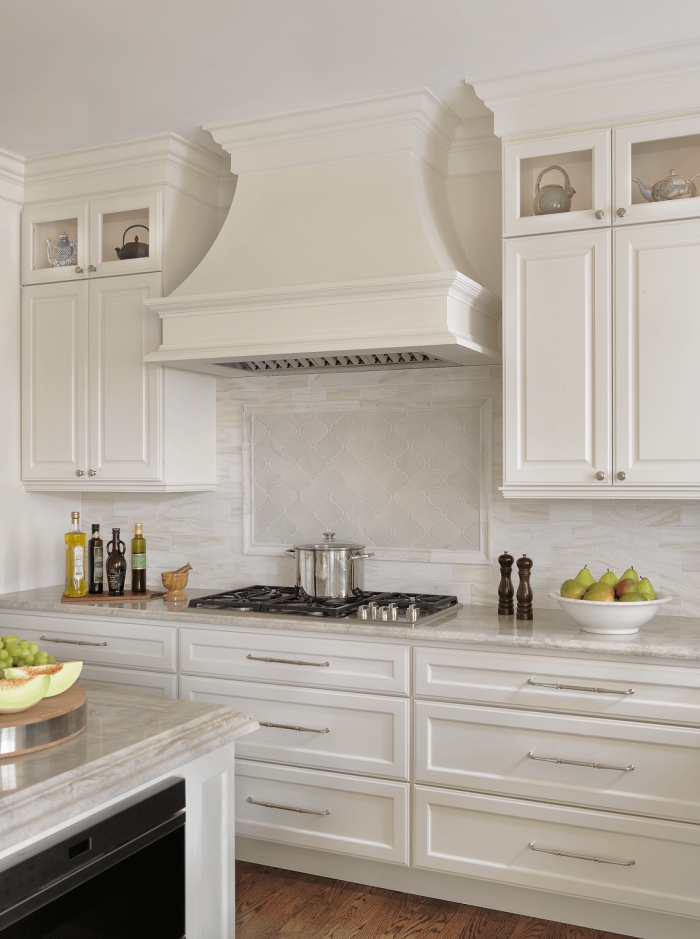 Add black pendant lights for a modern touch in your space. The black and white kitchen designs are a very good idea. Finish your interior with greenery and natural wooden elements that will bring visual warmth and freshen up any white kitchen.
White and Bold Colors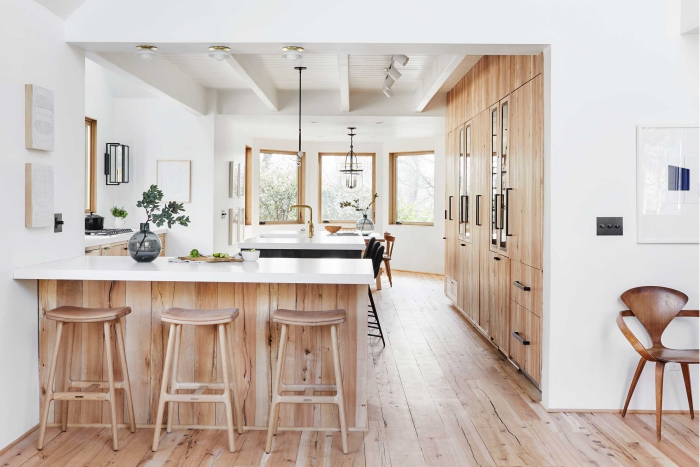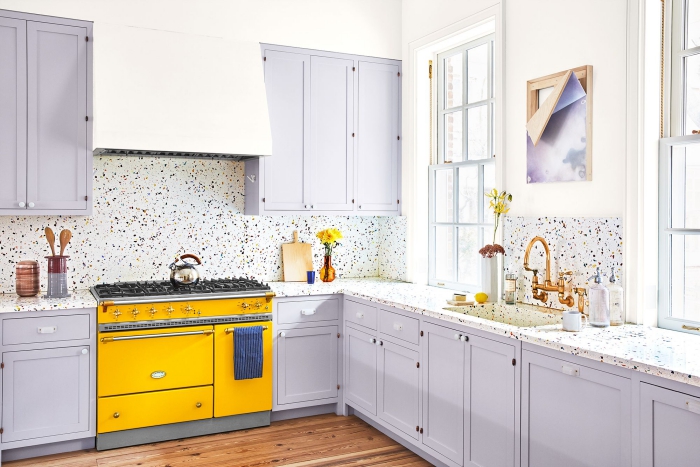 White looks good in combination with every other color. If you are not ready to get a pure white kitchen you can add just a bit of white.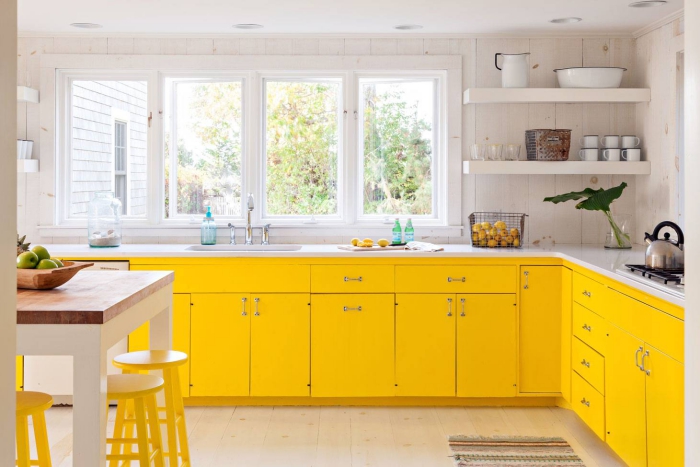 Imagine a red kitchen white cabinets or a kitchen space in orange and white. Of course, if you are tired of the bold hues in your kitchen you can refresh them with white paint.
Sophisticated White Kitchen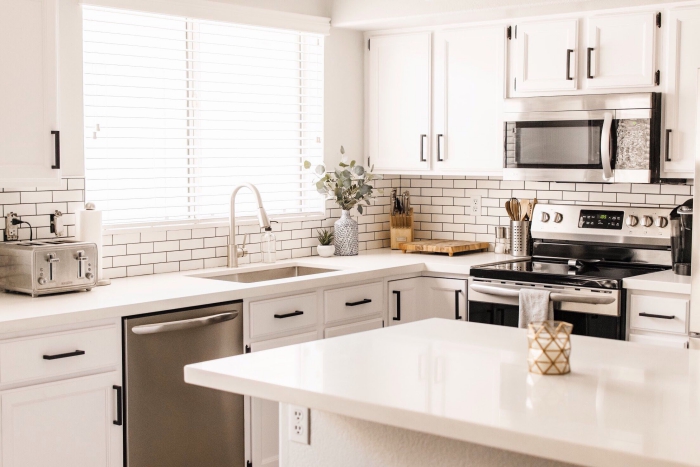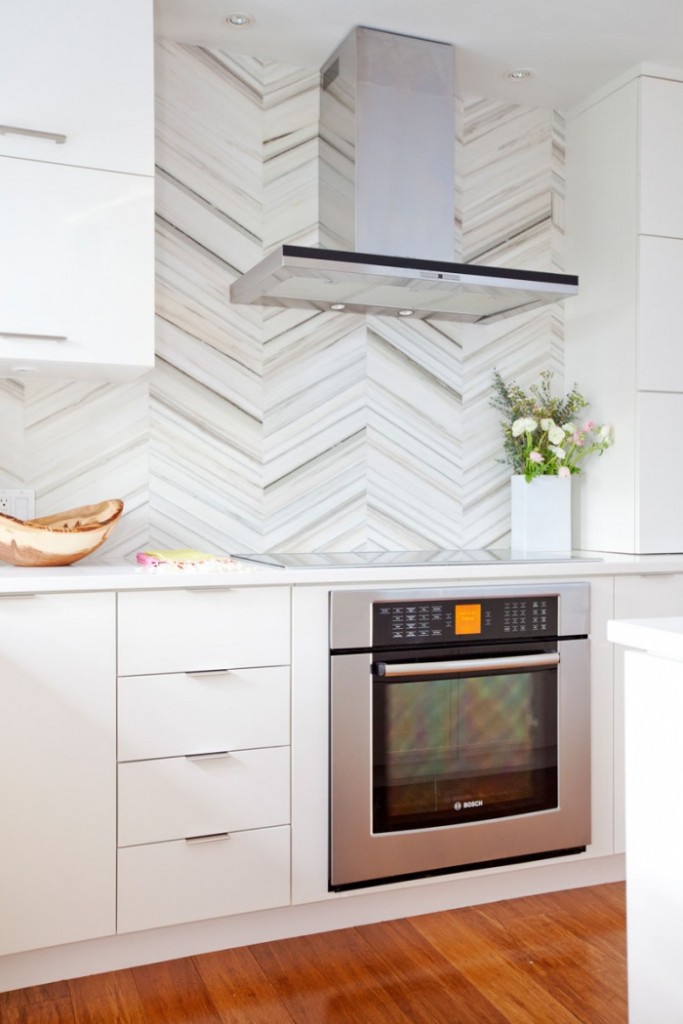 White looks amazing in elegant and sophisticated kitchens. If you want to create a luxurious kitchen space think about the contrasts.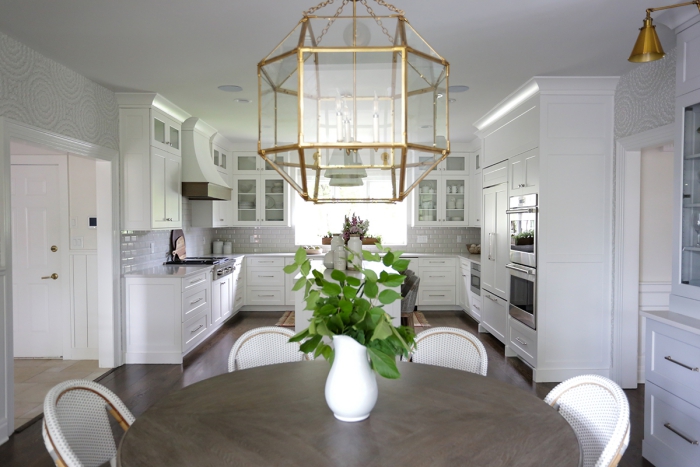 For example black marble countertops against white cabinetry combined with antique brass hardware. These contrasts will make the kitchen look modern but also classy and sophisticated.
Scandinavian Kitchen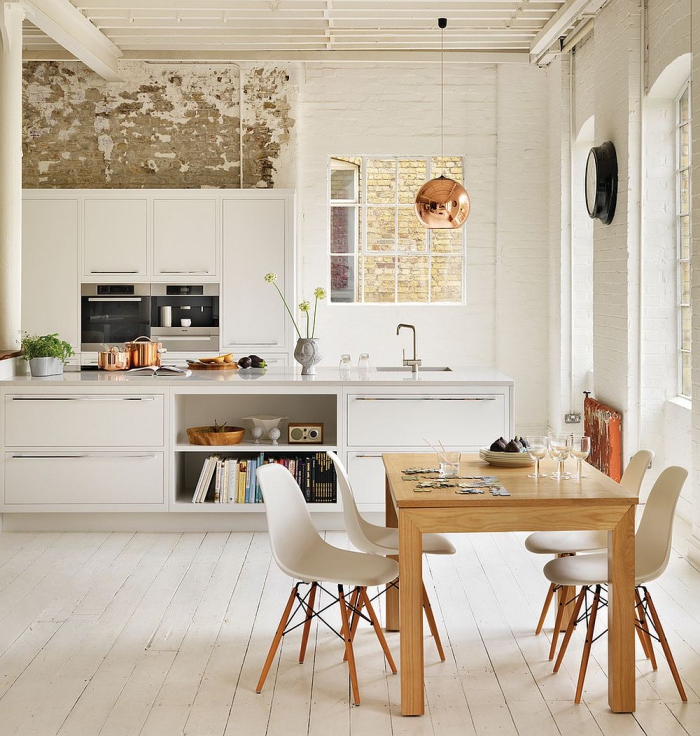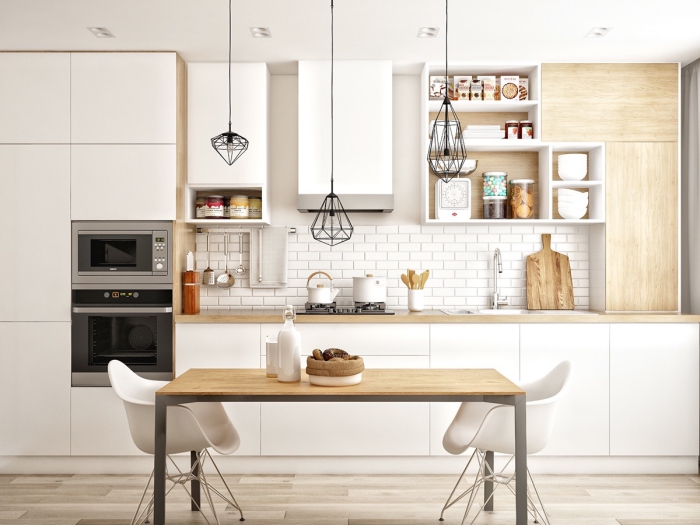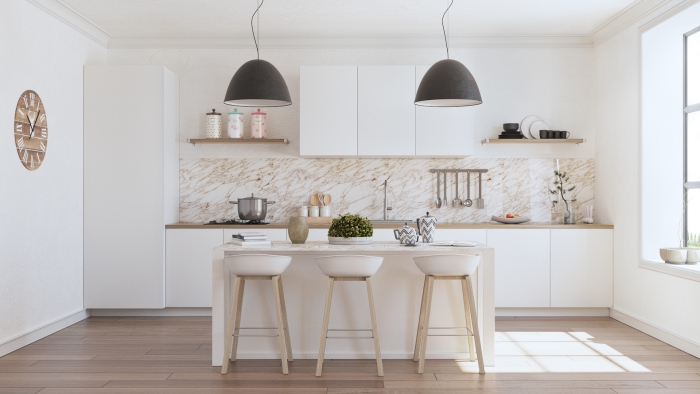 Scandinavian kitchens are the perfect example of a beautiful use of white. Simple, minimalist, very functional and practical, the Scandinavian kitchens are perfect for everyone with a small space. The white color in these interiors makes them look more spacious and airy. Combine with metal lighting and smart storage and you will have a lovely, modern and functional kitchen space.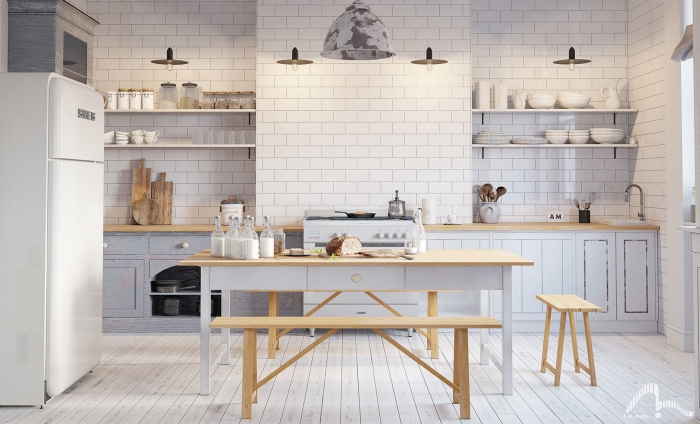 Whether it is vintage, modern, sophisticated or minimalist, every kitchen will look great with some white. It is the most versatile color that can be combined easily with any other shade and it has the capacity to make space look brighter and more spacious.
Many people have already fallen in love with all-white kitchen designs. Are you one of them?