White kitchens were out of the spotlight in 2019 and surprising colors took over. The kitchen colors 2019 were much darker and more intense, this year we could be much more playful with the kitchen paint color.
If you are tired of the traditional white kitchen with white appliances or white kitchen with black appliances below we will show you how to experiment with colors.
We made a list of the kitchen colour trends 2019 that took us by surprise. Here are the shades we expect to see more and more in the coming months.
Are you ready to spice up your kitchen with some colors? Read on to find out how.
Ink Colors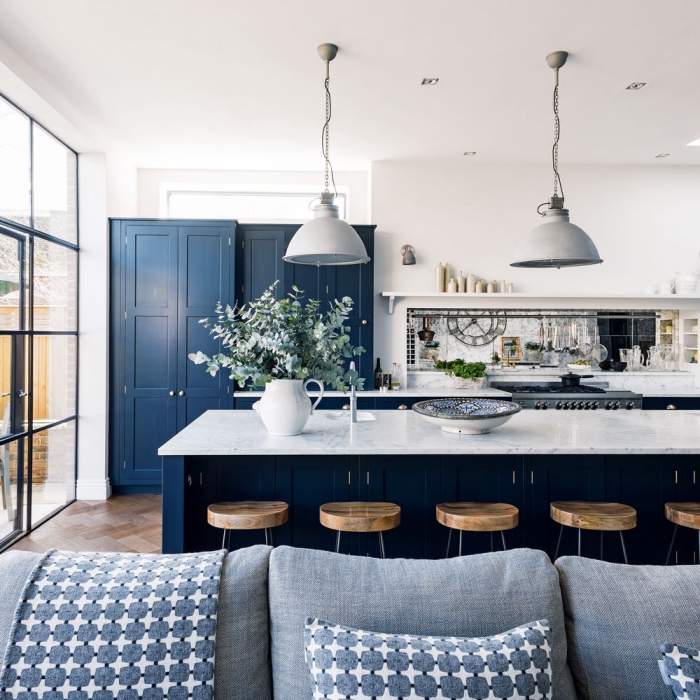 The trending kitchen colors 2019 were deeper and more dramatic alternatives to blue, green, grey and burgundy. They create a chic appeal and add an elegant touch to every kitchen. Large kitchens with high ceilings and a lot of natural light can take the darkest shades of these colors.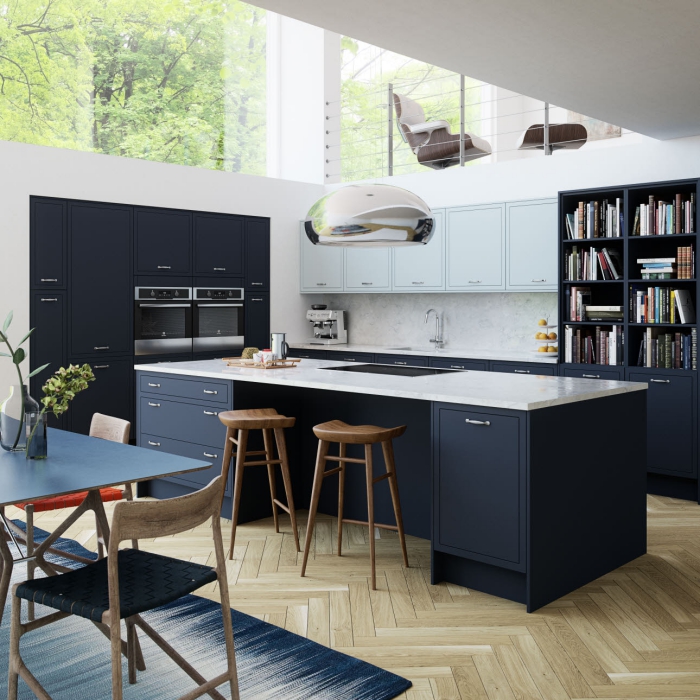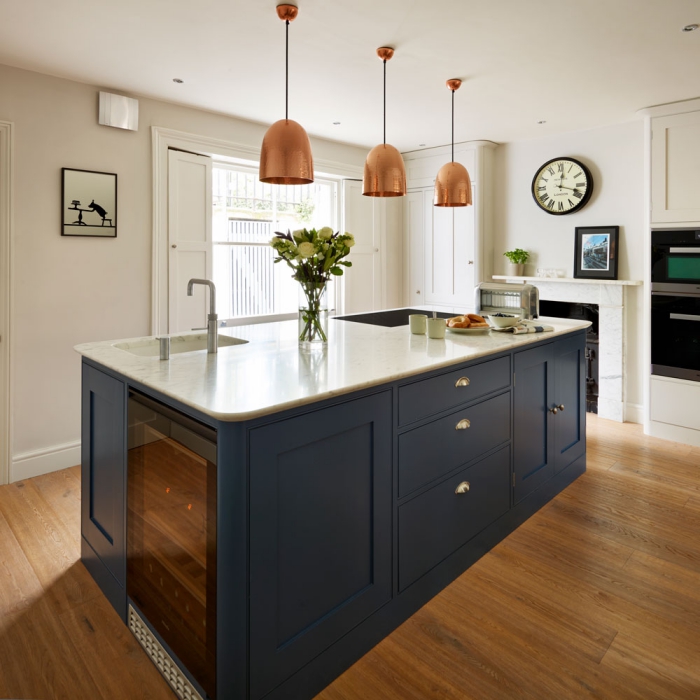 If you want to keep the finish sophisticated complement with contrasting white and accessorize with pops of color for a modern lift. This year was the time for big, bold moves when it comes to kitchen paint color and we love the result – a balance between modern look and classic elegance.
Tones of Pink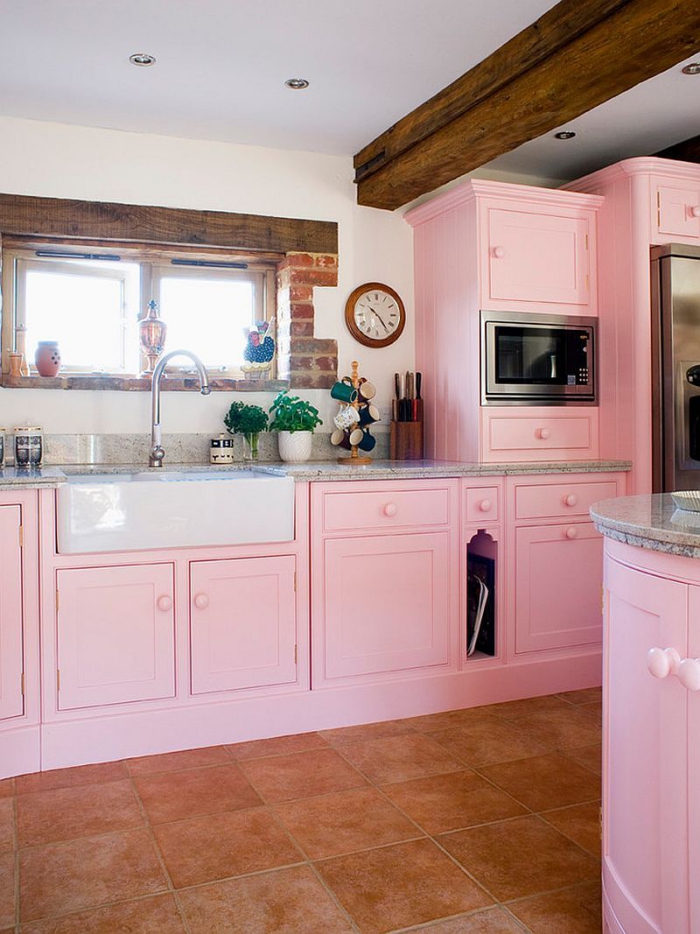 Dusty and lights pinks are perfect for creating soothing spaces. It may seem like an unusual choice for a kitchen but it brings incredible elegance to the heart of every home. If you don't want to go full pink, a combination of pink and a darker color works great.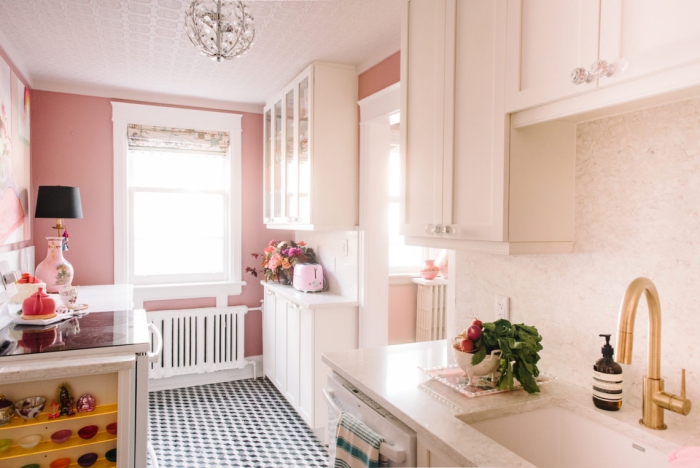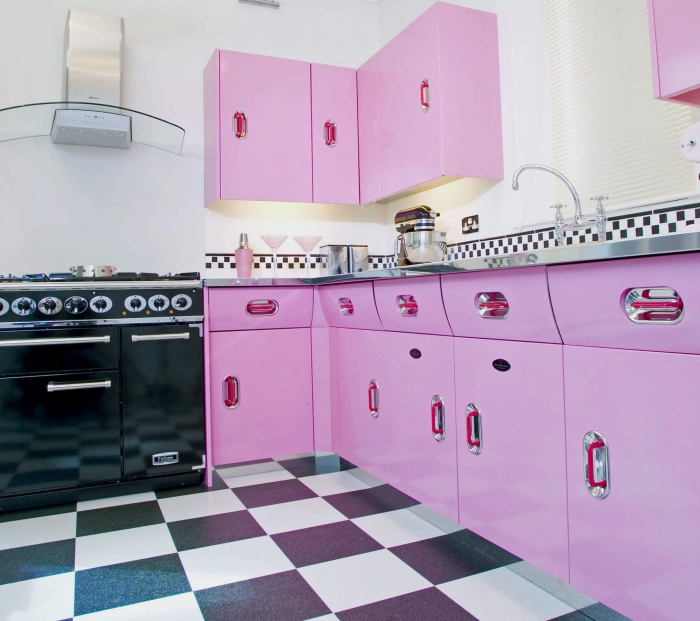 Another option is to go for blush peach subtle enough to keep the space light and airy. If you are not sure start by adding an accent piece in the color you like and see how it looks in the kitchen.
Orange Hues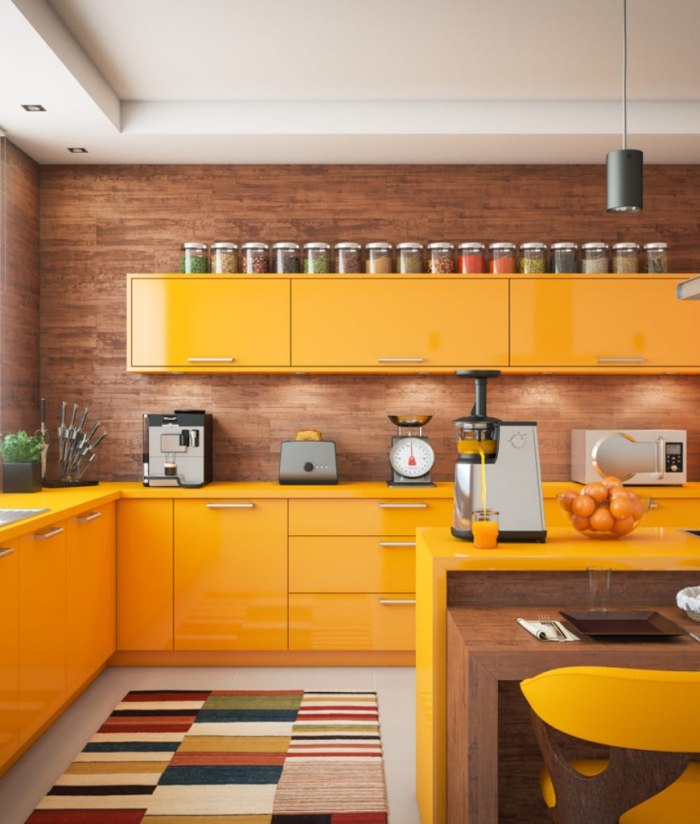 Terracotta was a very popular kitchen paint color in 2019. It definitely adds Southern vibes to any space and fills it with warmth.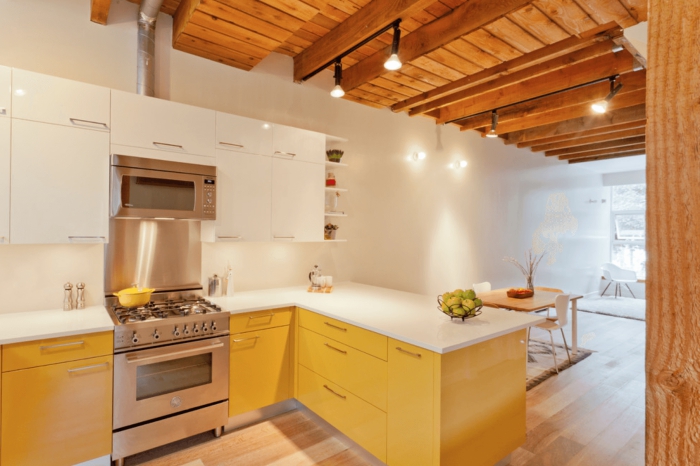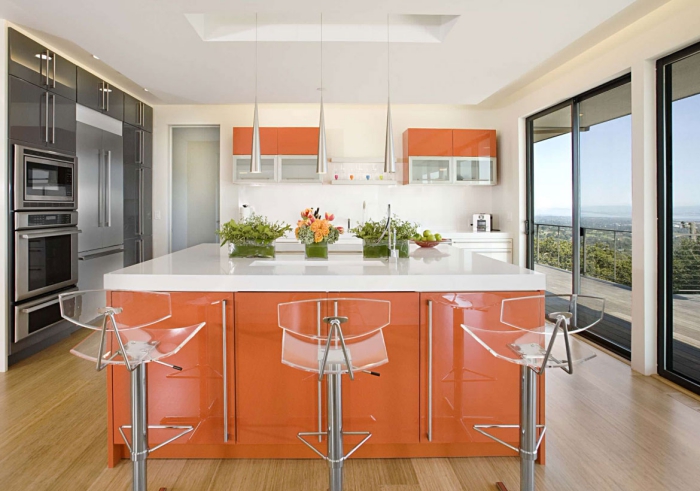 Orange-tinted plates bring a lot of energy to the kitchen. Terracotta is a muted orange color which is beautiful and versatile and looks gorgeous in a kitchen space.
Shades of Grey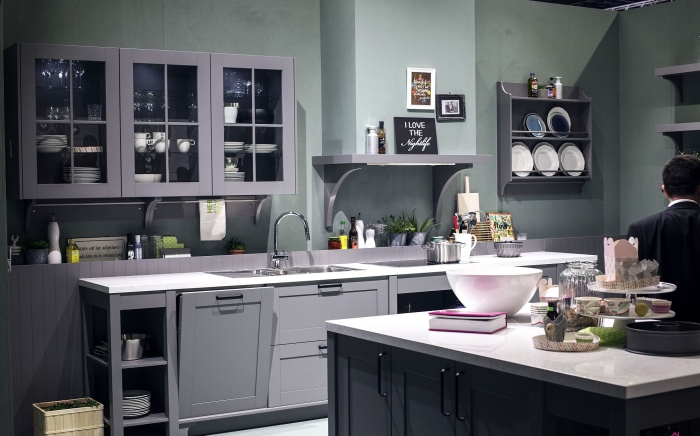 This list wouldn't be complete without adding classic grey. It seems it will always be on-trend because it works great in different kitchens. Grey is perfect if you want to keep things neutral but feel braver than just going for the regular whites and creams.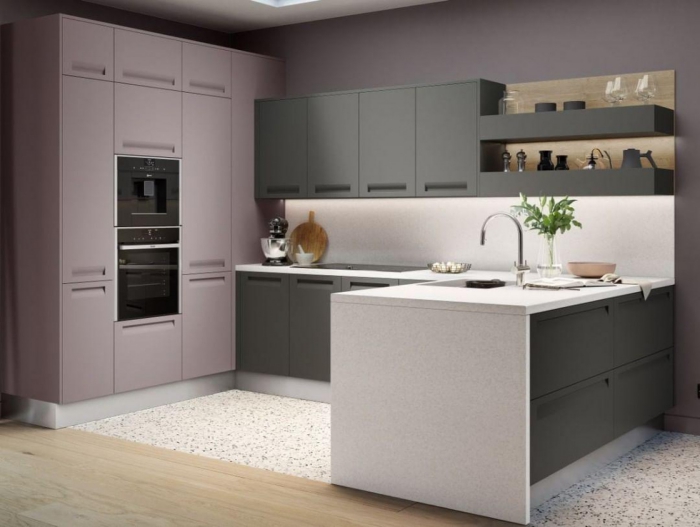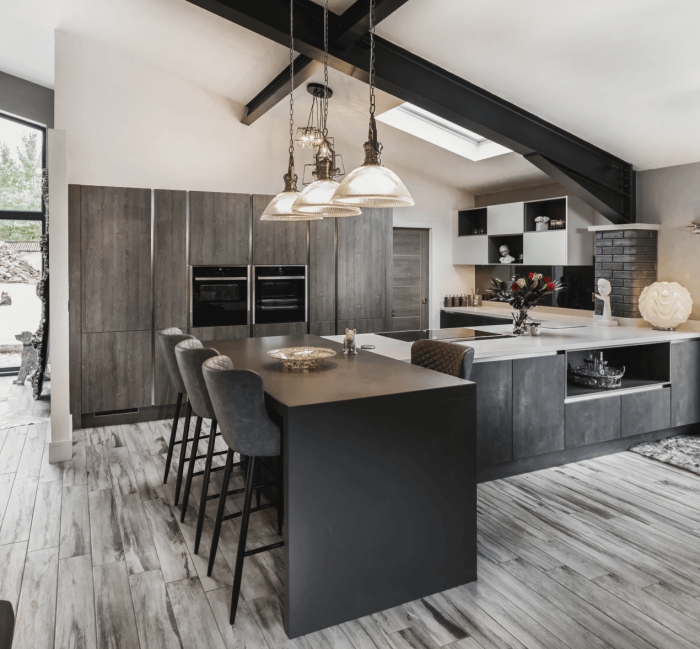 Using different shades of grey brings depth to any space. Choose a different tone for the wall, cabinets and a darker one for the kitchen island and you will have a modern and chic interior.
The kitchen is the heart of every household, buzzing with activity this space needs to have personality, but also to be elegant and inviting. However, the choice of kitchen color can help you create the atmosphere you are going for.
We hope these kitchen paint color trends have inspired you to be bold and add some color to your home.