Everybody seems to want to get married during the summer. It's understandable, the weather is nice, you can have a romantic beach wedding etc. But the fall season has so much to offer. It provides a ton of natural autumn wedding decorations for free. The foliage creates such a great visual appeal for open-air weddings. Nature makes the perfect backdrop.
The cool temperatures during the autumn season allow for many cosy wedding ideas – delicious, hot drinks, natural decorations or a bonfire. This season is just made for rustic weddings!
To inspire you for your wedding day, we made a selection of the trendiest fall wedding décor ideas. We hope to inspire you and help you make your celebration pop.
Contrasting Table Linens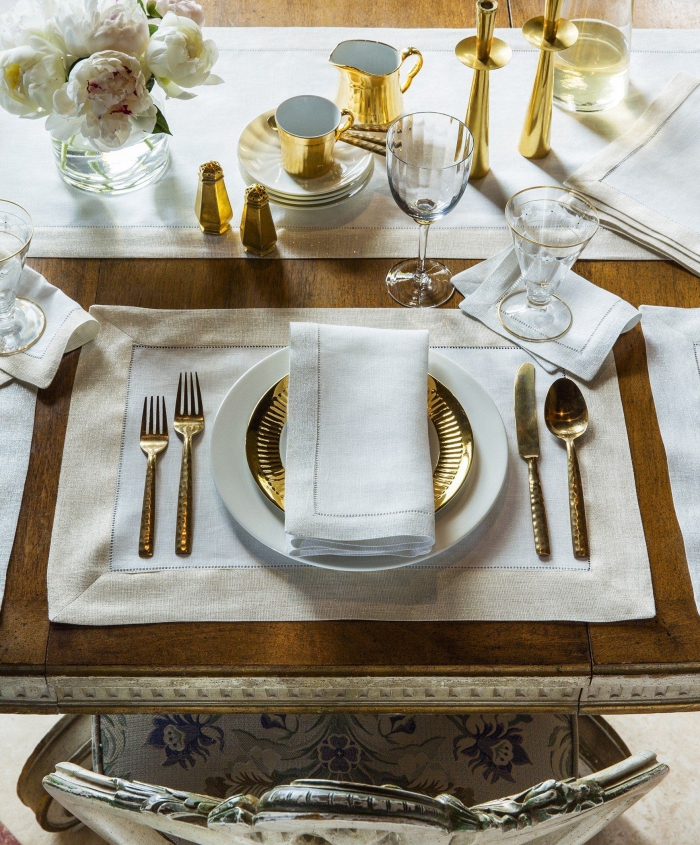 Fall and minimalism are best friends this season. Use white tablecloths and create contrast with napkins in autumn colors placed against the white.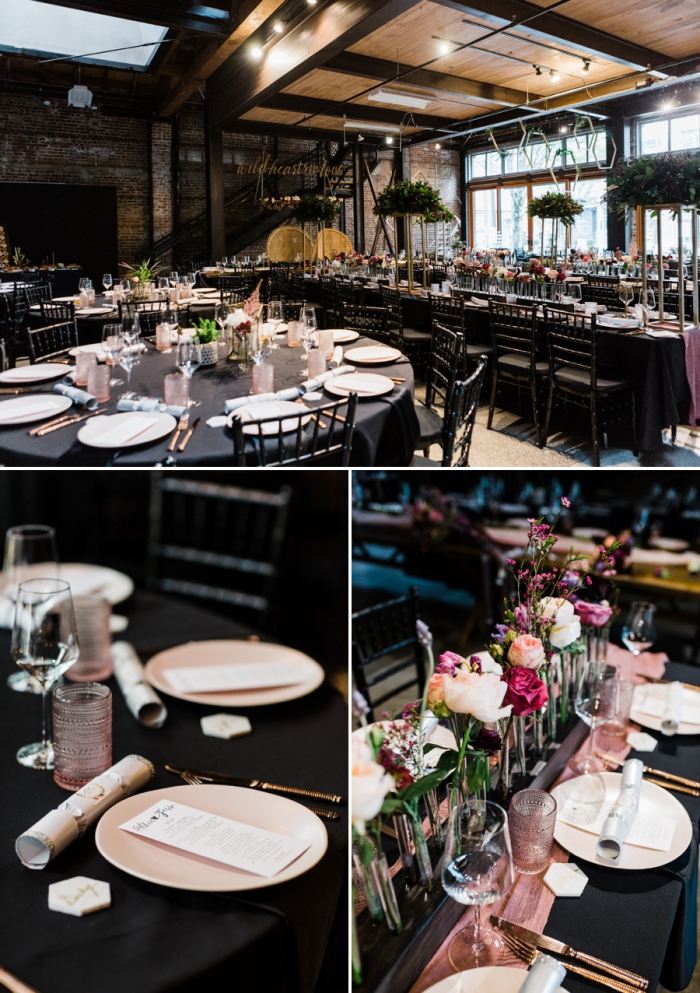 This is a great way to make your fall wedding decorations like place signs and flowers, stand out.
A Bar with Hot Drinks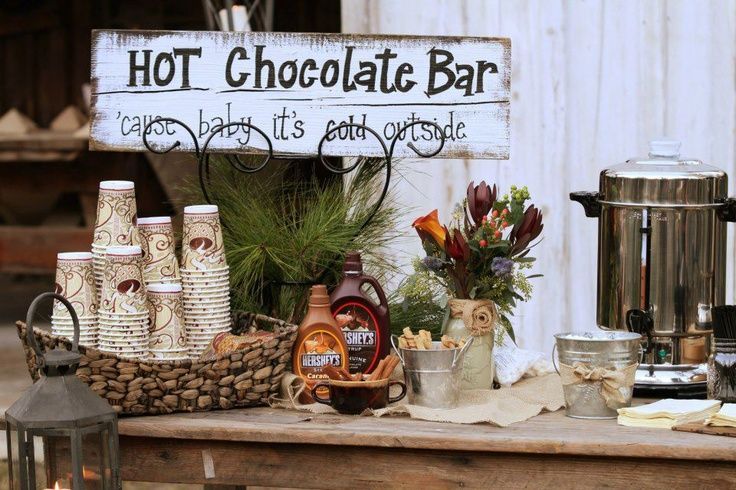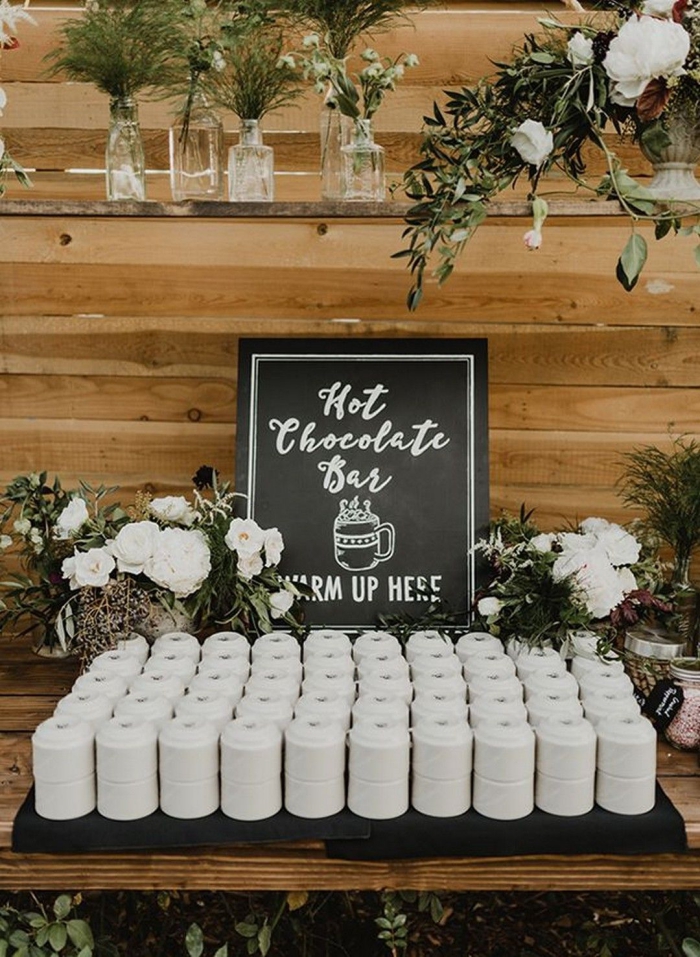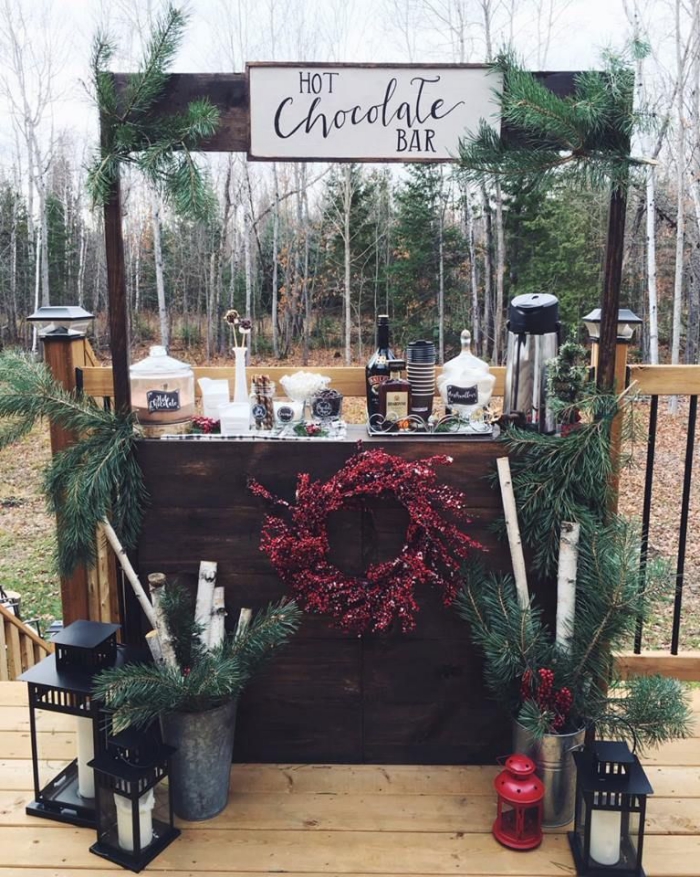 The cold autumn weather calls for warm, cosy drinks. This is one of our favourite fall-themed wedding ideas and we hope you'll love it as much as we do. Your guests will be pleasantly surprised by this charming hot bar. You can serve hot chocolate with marshmallows and cinnamon or warm spicy apple cider with a rosemary garnish. Every wedding has its signature cocktail, so choose something unique for your fall ceremony.
Pumpkin Place Signs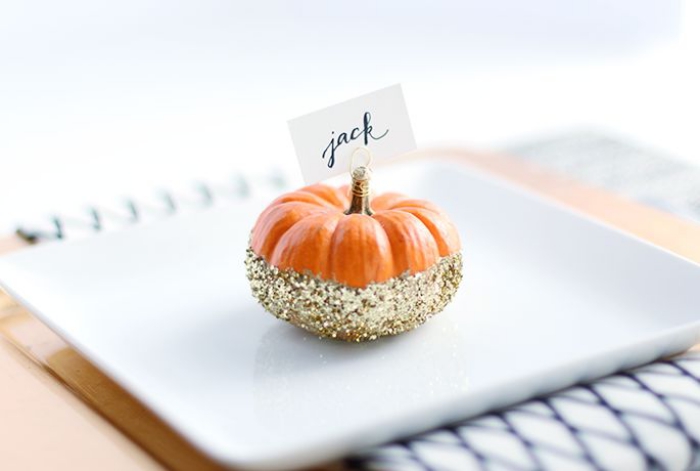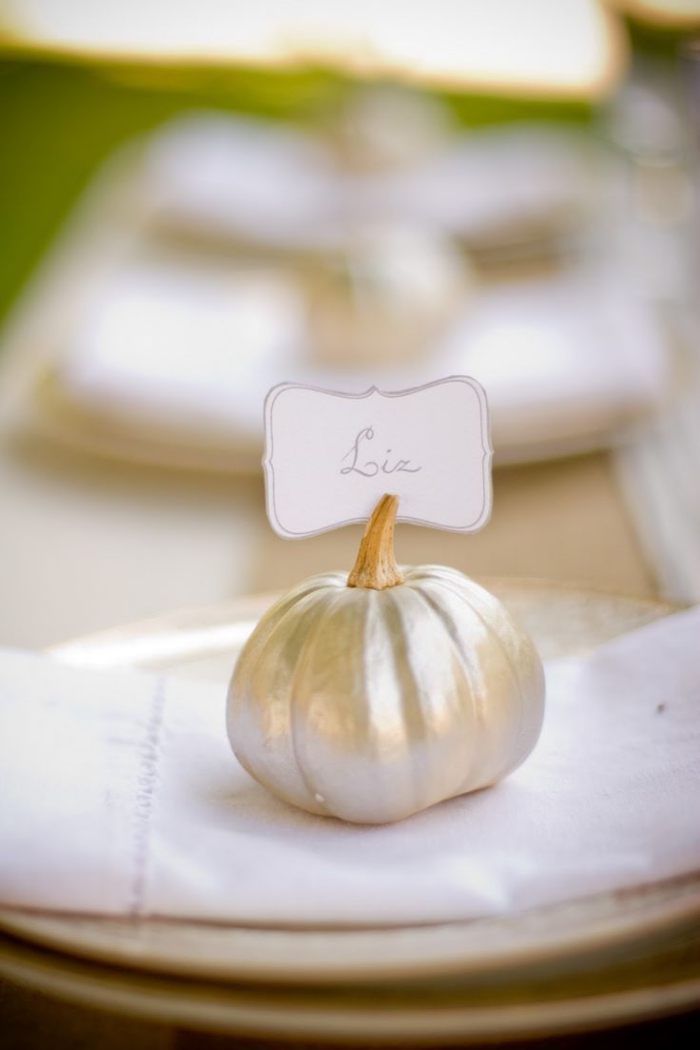 Add a natural touch to your autumn wedding decorations and embrace the beauty of the season. Greet your guests with pretty pumpkins to show them their seat. You can leave the pumpkins all-natural or spray paint them in gold or another matching color. You can't go wrong with pumpkins; they are perfect for a rustic fall wedding décor or for a country barn style setting.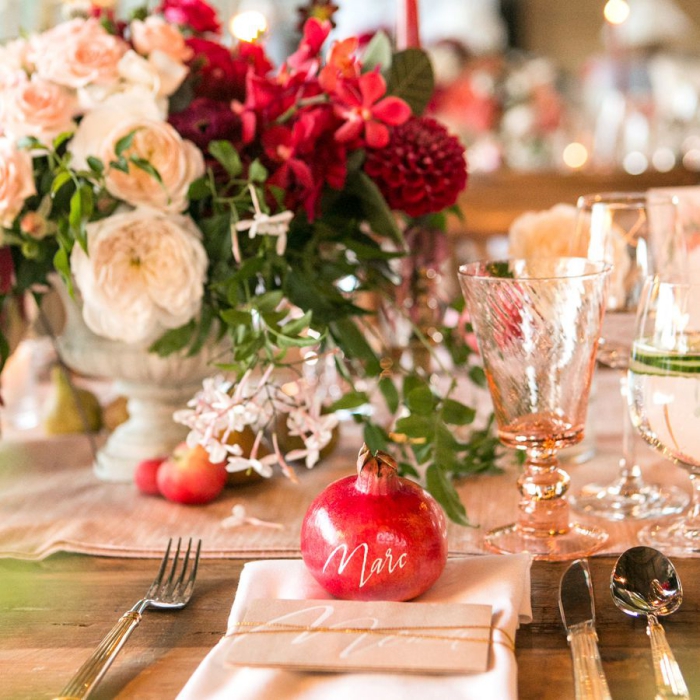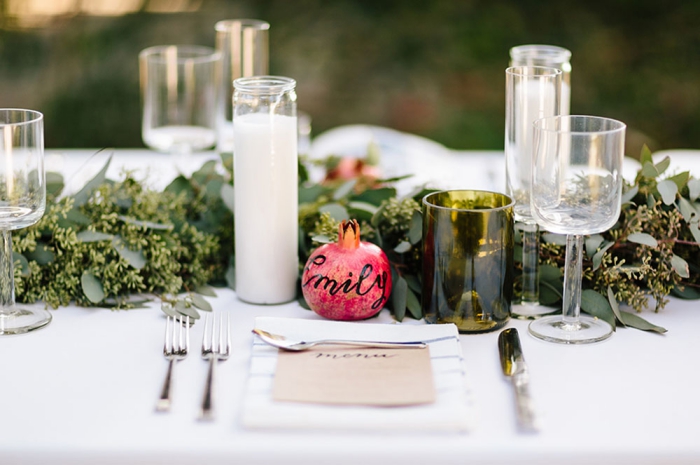 Not a pumpkin person? Opt for other seasonal fruits instead. Pomegranates add a beautiful pop of color and exotic touch.
Fall Colors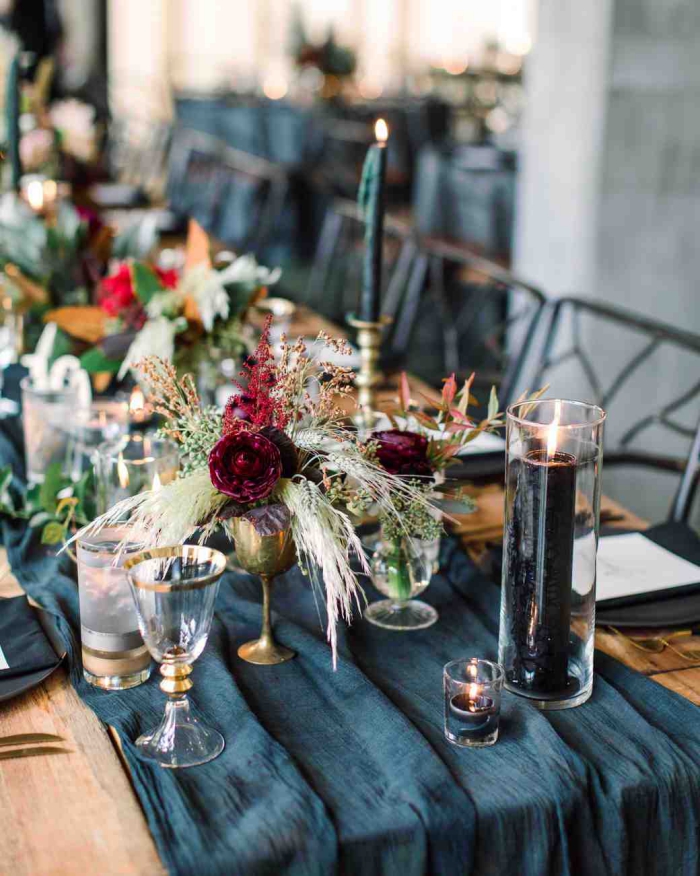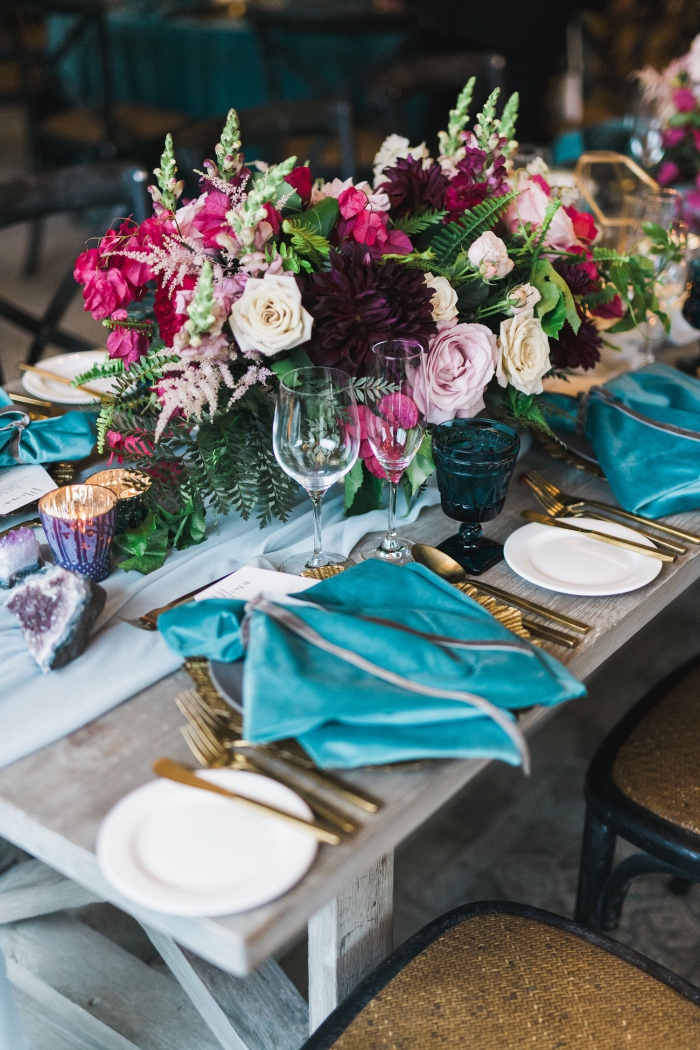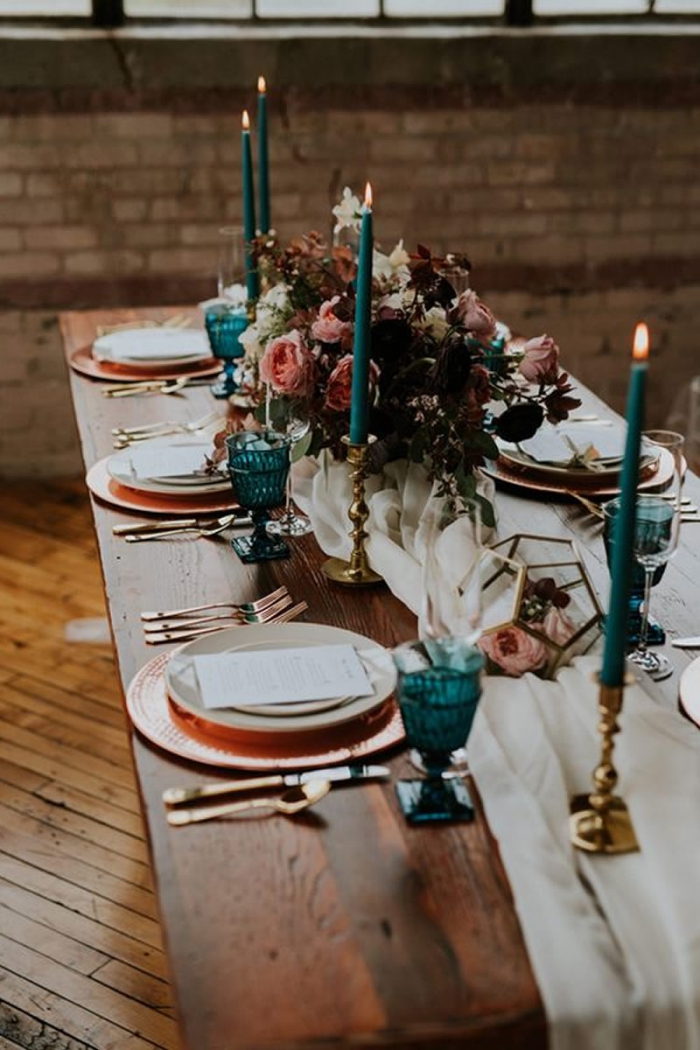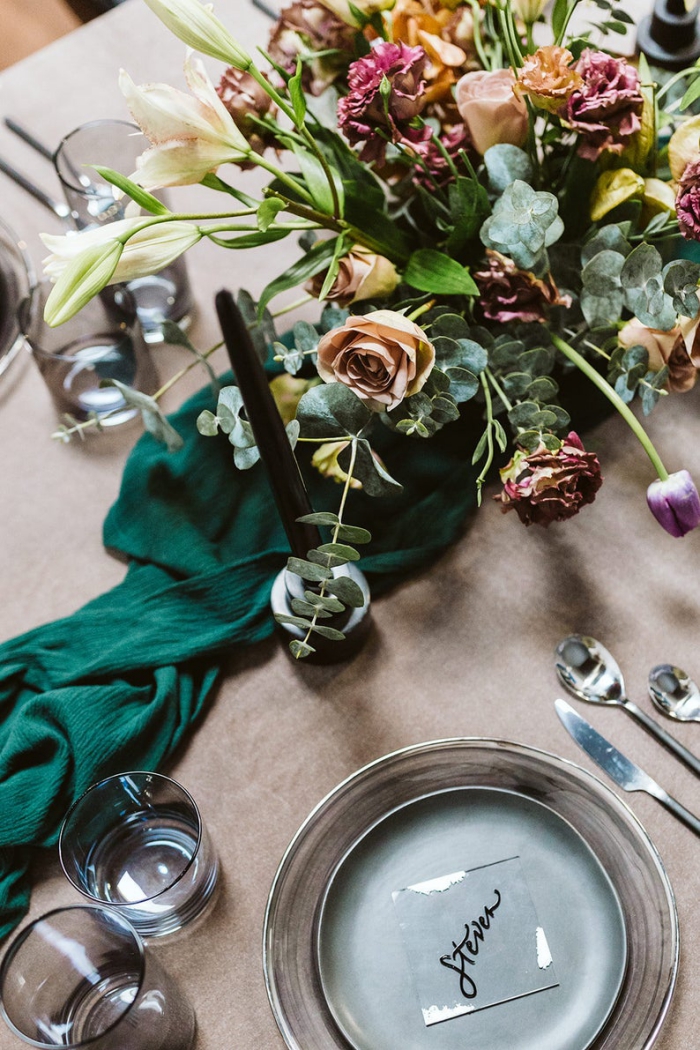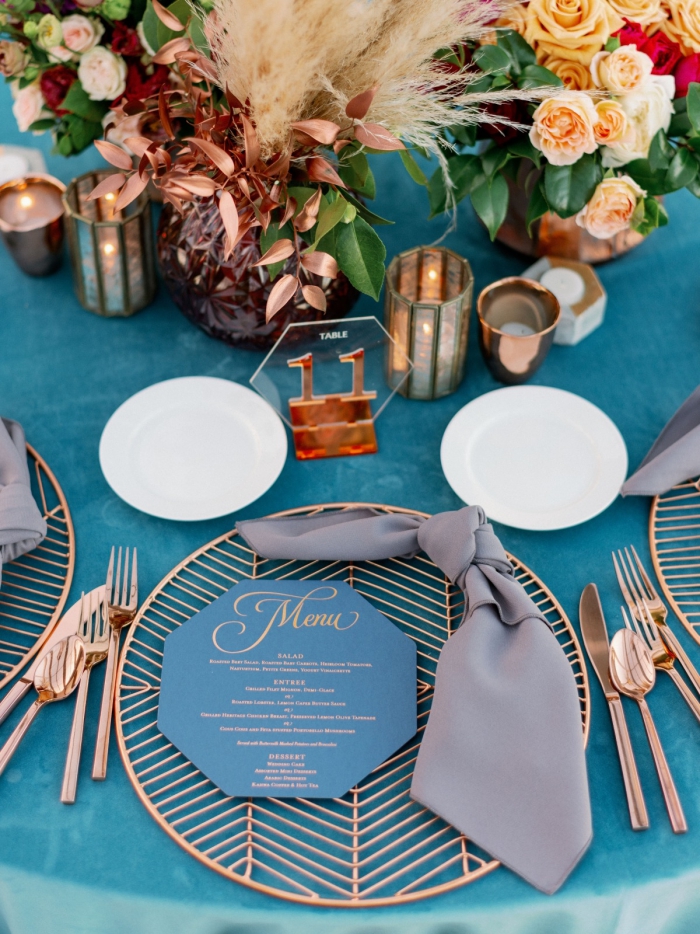 Speaking about colors, dress your party in jewel tones to complement the fall hues. You can go for a palette that mimics the colors in Nature or chooses something deeper, darker and more contrasting.
Cosy Blankets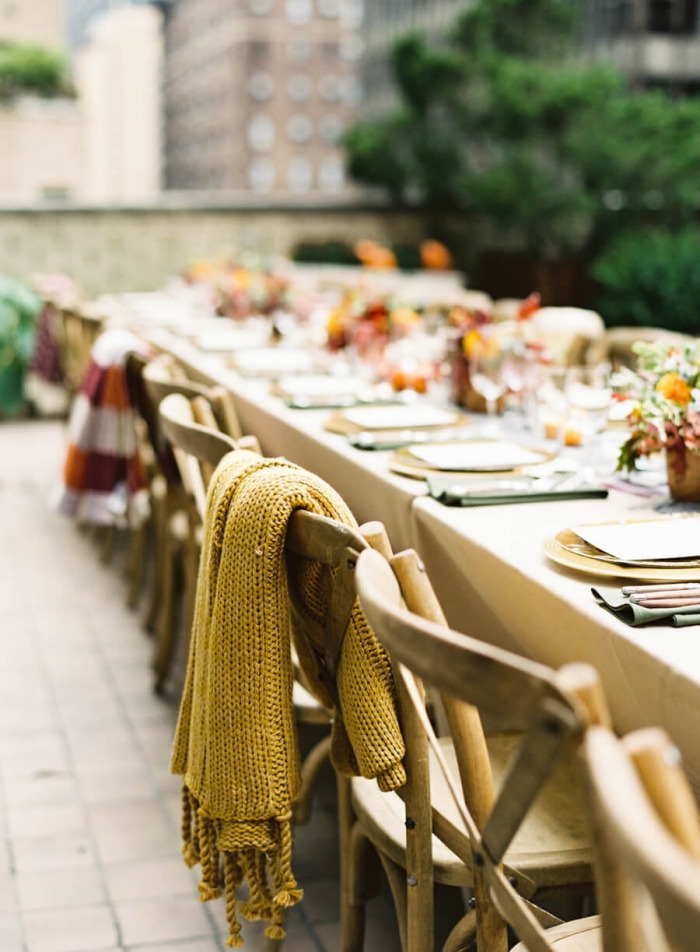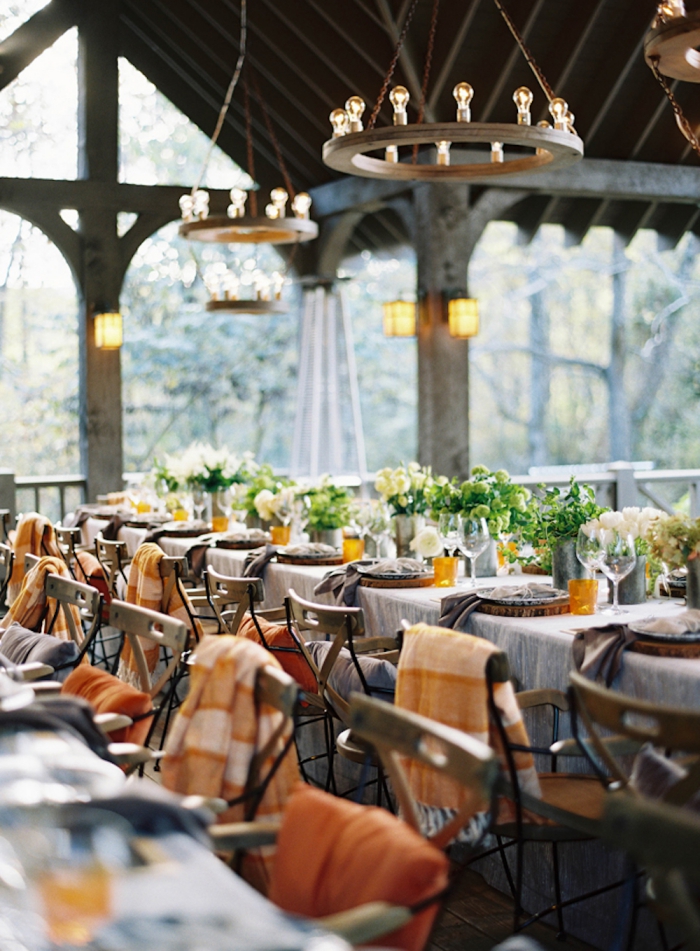 Help your guests feel comfortable by placing a warm blanket on the back of each chair. Pick the hues that match the glasses or the napkins on the table. Repeating a bold hue is always a good idea.
A Fall Backdrop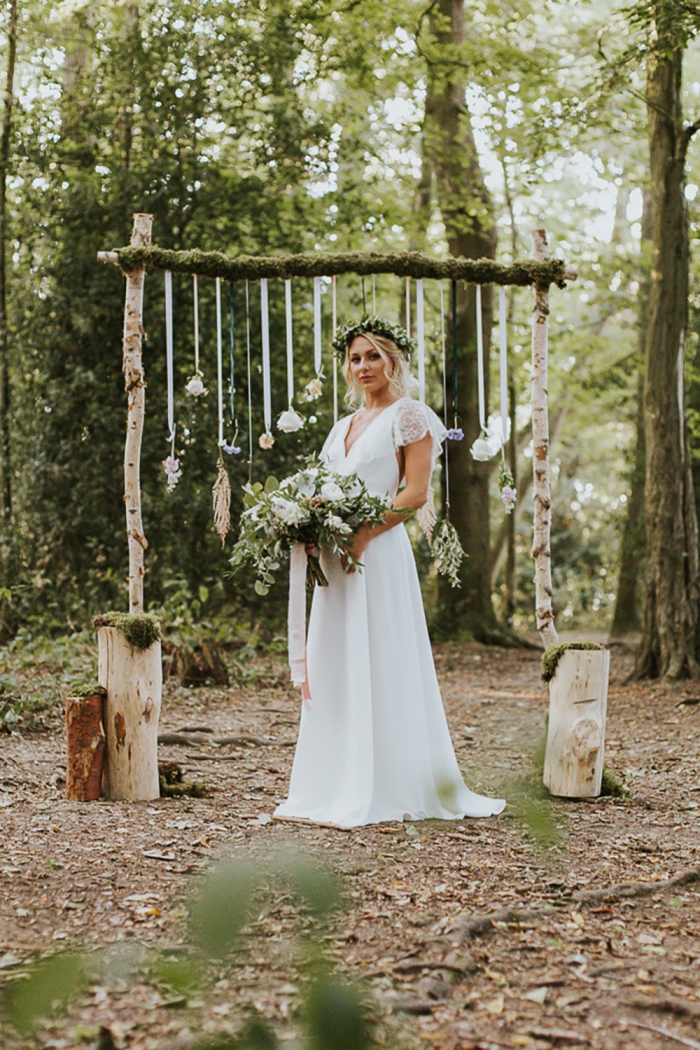 Create a gorgeous fall wedding reception décor indoors by adding branches or foliage as a backdrop. They will look especially nice on a brick wall. The warm hues will coordinate beautifully to add even more fall vibes to your special day.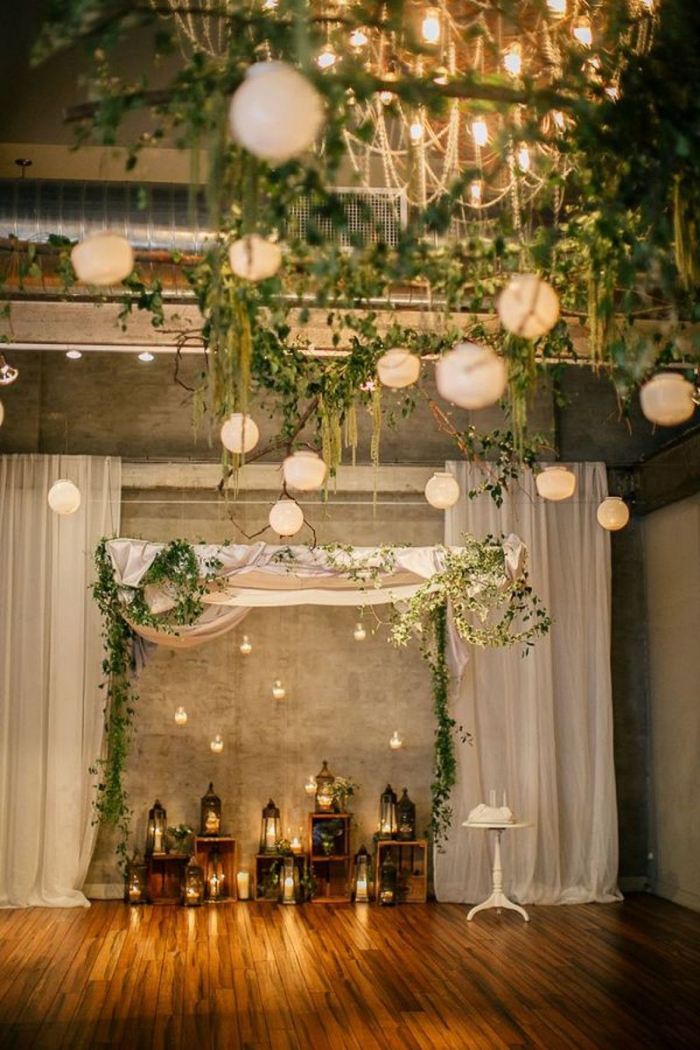 A fall wedding involves some of the prettiest colors of the rainbow, cosy hot drinks and blankets. It is so much fun to decorate a fall wedding because there are great opportunities to use different décor elements besides flowers.
We hope we have inspired you with these colorful and fun autumn wedding decorations. Now you have a list of the trendiest fall-themed ideas to make your special day even more beautiful.