Renting private yachts is the best choice for anyone who is dreaming of cruising the seas this summer. In this article, we want to present to you 5 of the most famous luxury yachts that will certainly take your breath away.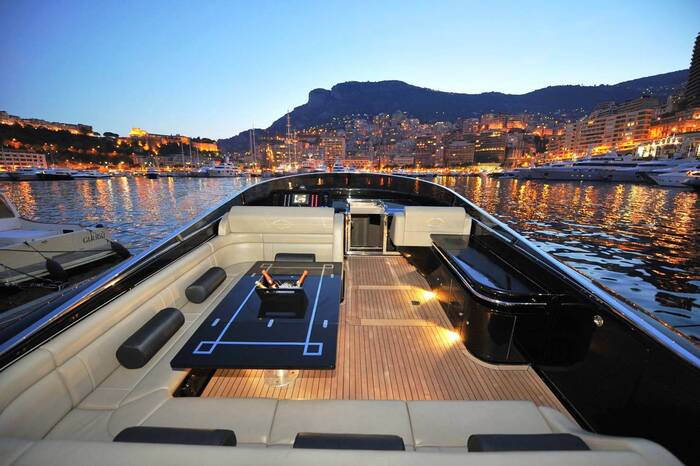 #1. Streets of Monaco
If you can afford to set off on a private cruise, then definitely consider chartering Streets of Monaco. This amazing yacht is named after the city of Monaco because it is a floating replica of it. Luxury Yacht Streets of Monaco features the Monte Carlo Casino, Café de Paris, Hotel de Paris, the Loews Hotel, as well as La Rascasse. In addition, there are plenty of submarines, a helipad, numerous swimming pools and tennis courts, a café-bar with mesmerizing underwater views, as well as a mini waterfall. The market price of this yacht is $1.1 billion.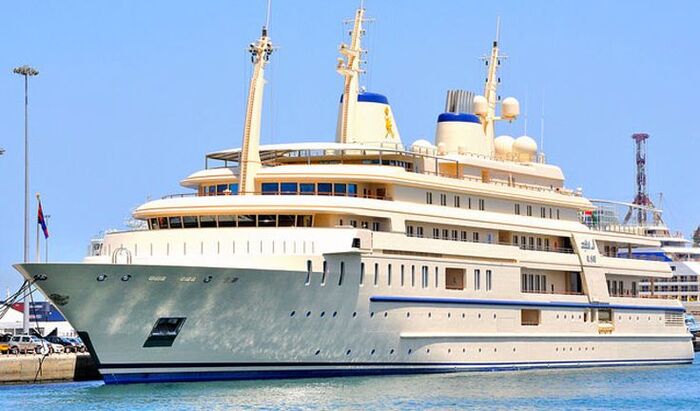 #2. Al Said
Another one of the highest-rated private yachts is Al Said. Its market price is significantly lower ($300 million). However, it is not a coincidence that Al Said used to be considered one of the most powerful yachts. The luxury yacht can move at a maximum of 22 knots and host up to a crew of 154, as well as 70 guests. On top of that, Al Said's concert hall is so big that it can accommodate a 50-piece orchestra.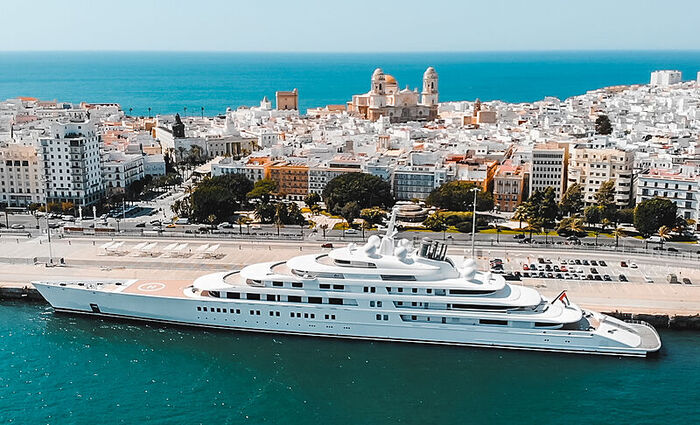 #3. Azzam
Azzam is the largest private yacht in the world. It is 590-feet (180 m) long and its market price amounts to $650 million.
The superyacht is considered to be extremely challenging and complex. On the one hand, it can reach the impressive speed of 30 knots. On the other hand, the luxurious interiors of the biggest private yacht will leave anyone speechless.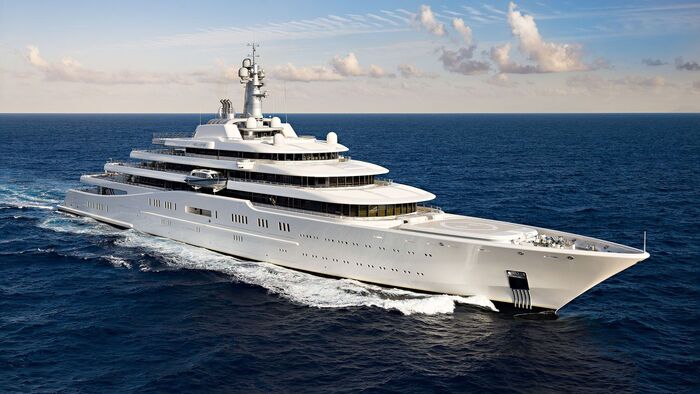 #4. Eclipse
Next, we definitely want to present to you the luxury yacht Eclipse owned by the Russian billionaire Roman Abramovich. The market value of this 536-feet long yacht is $1.2 billion. It includes 24 guest cabins and can hold 70 crew members. There are also two helipads, a disco hall, multiple jacuzzis and launch boats.
Interestingly enough, the yacht has an anti-paparazzi laser shield, bulletproof windows, a private garden and secret exits. This means that guests do not have to worry about anything and can fully enjoy a cruise to remember.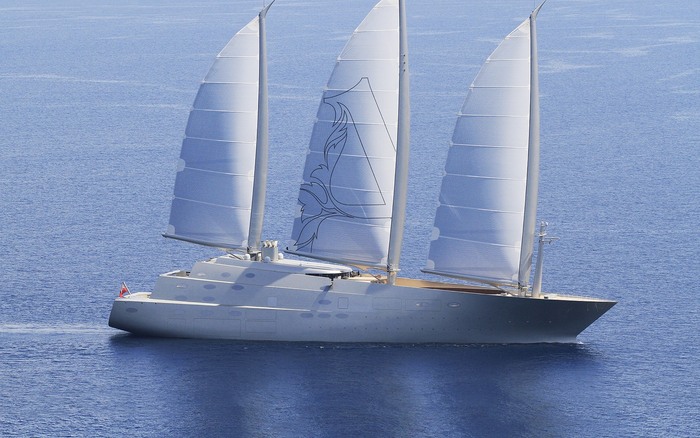 #5. Sailing Yacht A
Wouldn't it be great if you could wake up to an incredible orange sunrise over one of the most impressive private yachts in the world? If that is one of your dreams, then Sailing Yacht A is the right yacht for you. This is not a motor yacht, so it can host up to 20 guests and hold a crew of 54. Also, its maximum speed amounts to 24 miles per hour.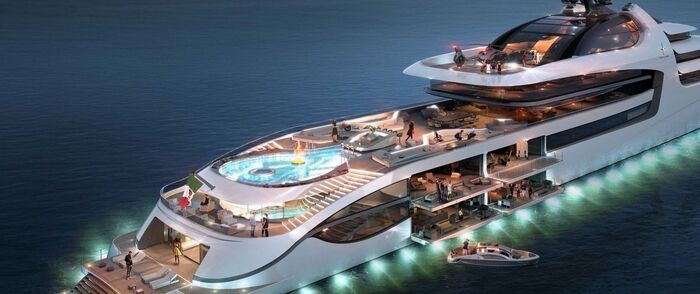 Sailing Yacht A is almost 468 feet long and 300-feet high. It has 8 floors, as well as an incredible underwater observation room.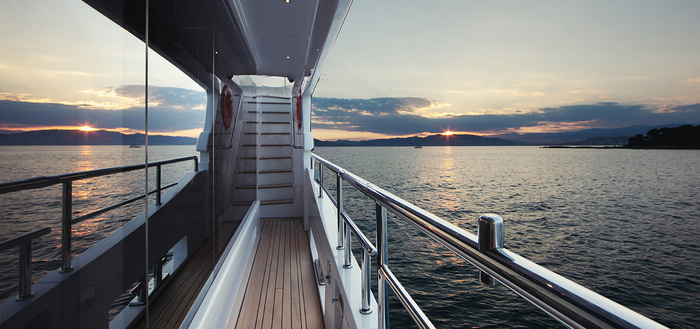 This was our list of breathtaking private yachts. We hope that they will act as a source of inspiration if you consider renting a luxury yacht this summer.