Nothing says summer like jumping into a nice pool to stay cool. In this article, we want to present to you 5 of the most famous pools in the world. If you want to beat the summer heat like a pro, then you may want to check out these incredible pools.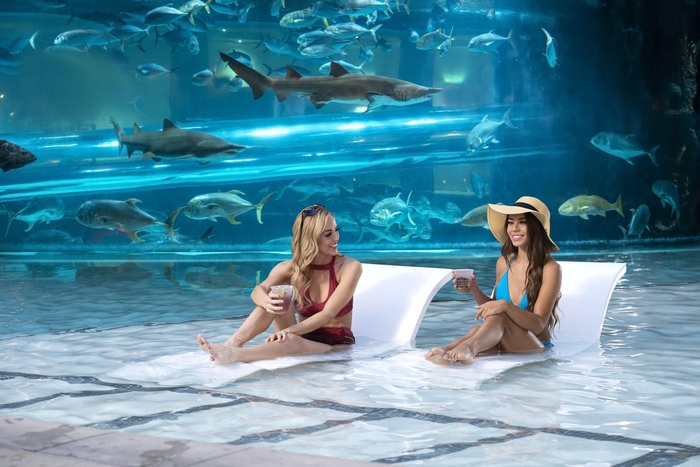 #1. The Tank, Golden Nugget Hotel, Las Vegas
The first famous swimming pool we want to introduce you to is the Tank. Interestingly enough, there is a giant shark tank aquarium which is placed in the middle of this town pool. This means that visitors have the opportunity to swim side by side with fish, as well as zebra sharks, tiger sharks, sandbar sharks, black-tipped sharks and nurse sharks. So, if you choose to check out this pool, be ready for a thrill.
#2. Six Senses Pool, Yao Noi, Thailand
If you do not like public pools and prefer having your own infinity pool, then stay at the Six Senses boutique resort in Thailand. Each luxurious suite or villa offers access to a private infinity pool, as well as a private deck. So, in addition to enjoying incredible views of the waters of Phang Nga Bay, you will be able to indulge with private spa treatments. On top of that, you can always go to the white-sand beach below the resort in just a few minutes.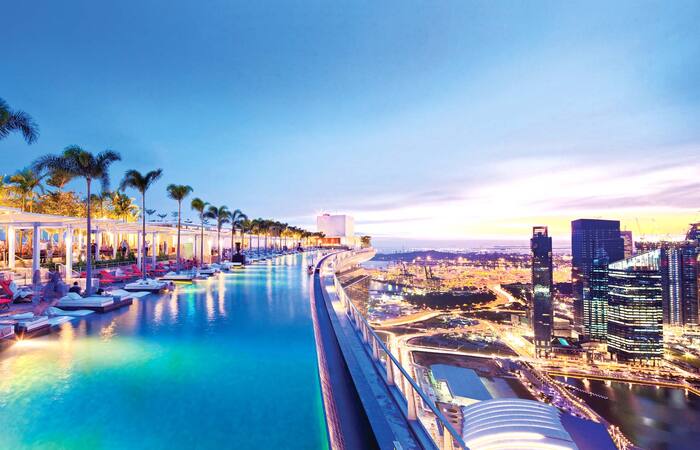 #3. Infinity Pool, Marina Bay Sands Resort, Singapore
If you want to swim in a world-famous swimming pool in Singapore, definitely go to Marina Bay Sands Resort. Its rooftop is equipped with the biggest infinity pool on the globe (150 m). As soon as you travel to the 57-th floor, you will be able to enjoy a mesmerizing view. And when you swim to the edge of the pool, it will feel as though you are about to fall off the hotel.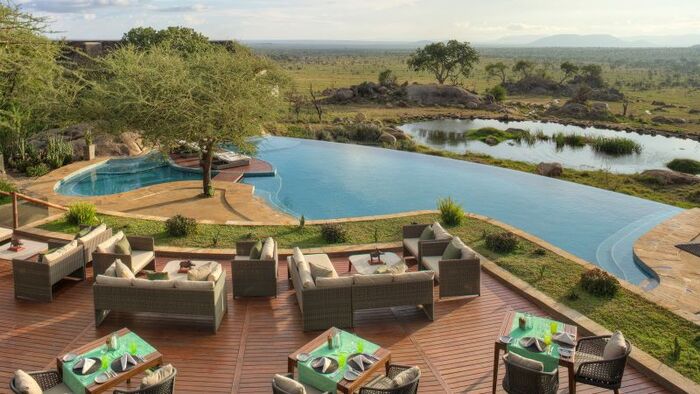 #4. Four Seasons Safari Lodge, Tanzania
If you assume that visiting Africa needs to be exhausting, think twice. When you stay at the Four Seasons Safari Lodge, you can enjoy the Serengeti plains and luxurious vacation. Wouldn't it be nice to swim in a great swimming pool after a long safari trip? And if you skip the safari, you can still watch elephants and zebras while you swim in the infinity pool.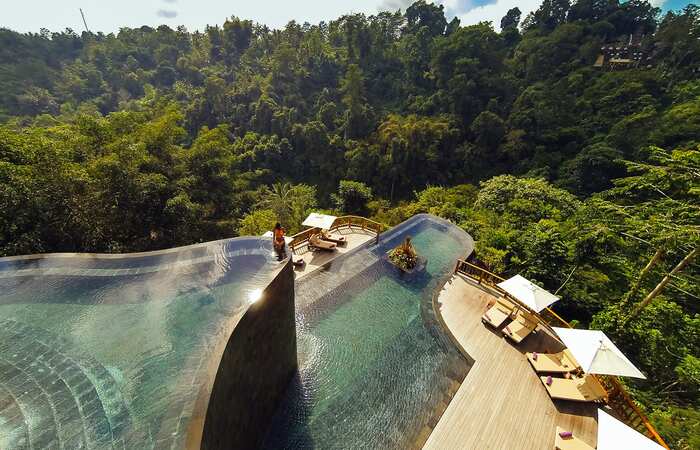 #5. Infinity Pool, Ubud Hanging Gardens Resort, Bali
Last, but not least, we would like to recommend that you visit one of the most peaceful and tranquil places in the world – Bali. More precisely, we encourage you to go to the famous swimming pool at the Ubud Hanging Garden Resort which hangs out over the rainforest. Moreover, it is great that there is a breathtaking temple on the opposite cliff.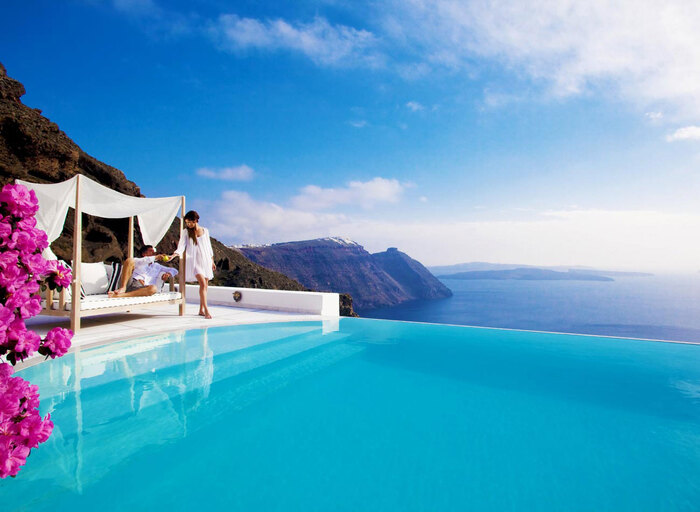 This was our list of famous pools from around the world. No matter which one you choose to check out, you will definitely have an unforgettable time.