Have you ever considered a DIY headboard? Actually, a beautiful headboard can transform a boring bedroom into a stylish and dreamy sanctuary. Thanks to these DIY bedhead ideas you don't need to spend a lot of money to redecorate. Each idea will inspire you to wake up a tired space without much effort or investment. Even better, some of these DIY headboard projects take less than two hours to make. Check out our special selection of favourite DIY headboard ideas.
DIY Headboard Idea – Faux Brass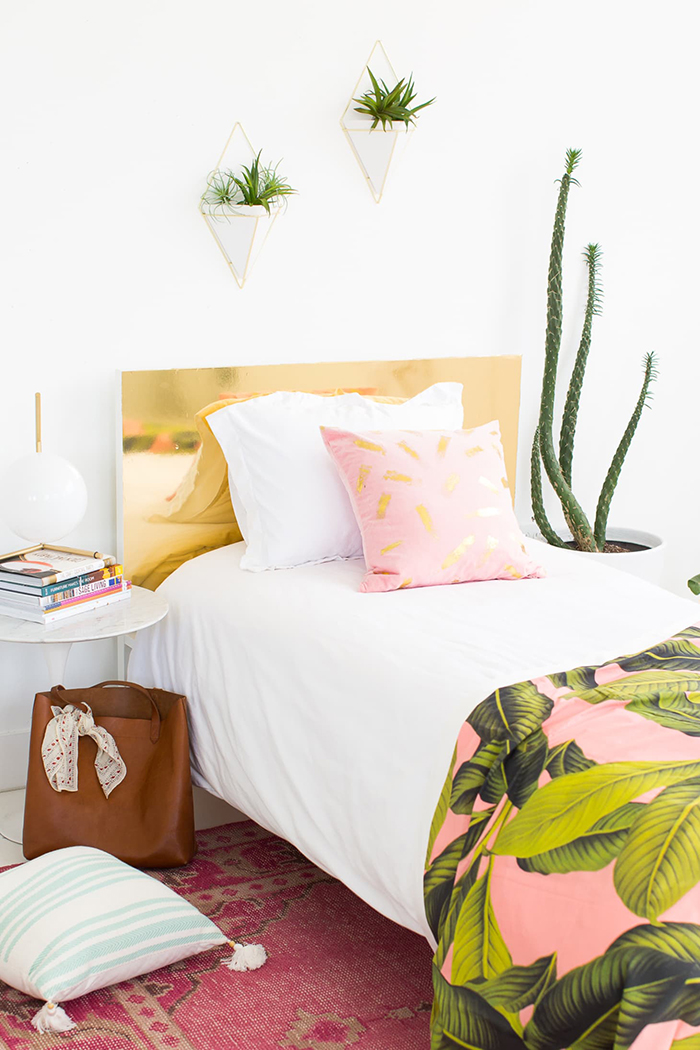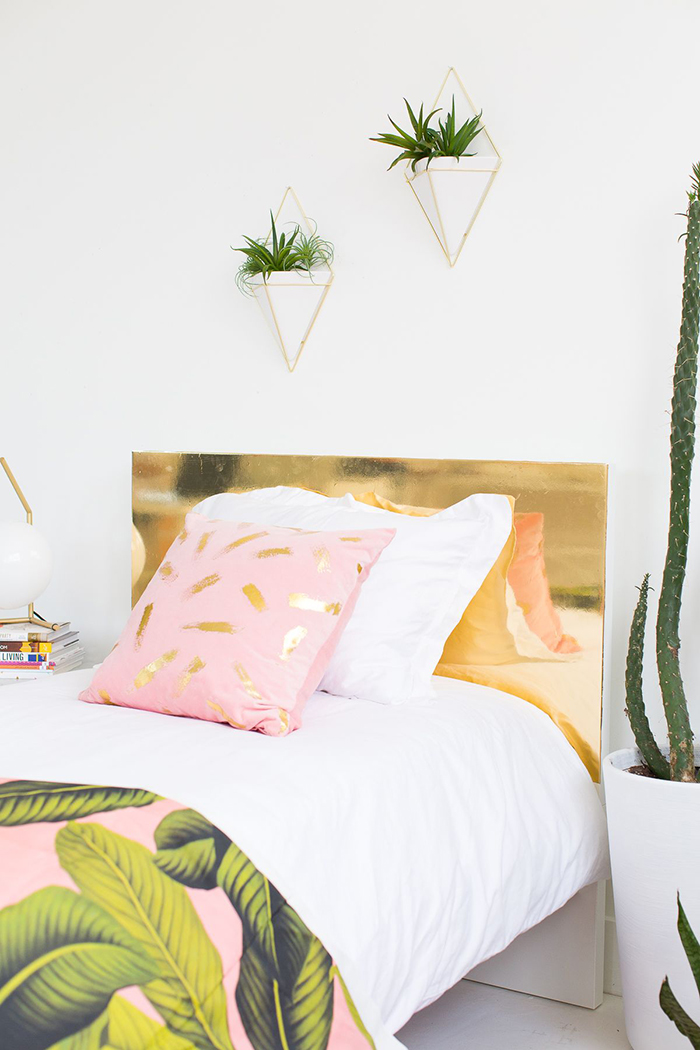 This is probably one of our favorite headboard repurposed projects because it is a low cost, easy and the end result is always great. You can elevate any ordinary headboard into a glitzy statement piece. You just need a roll of stick vinyl in the metallic color and apply it onto the surface.
DIY Headboard Idea – Jute Boho Piece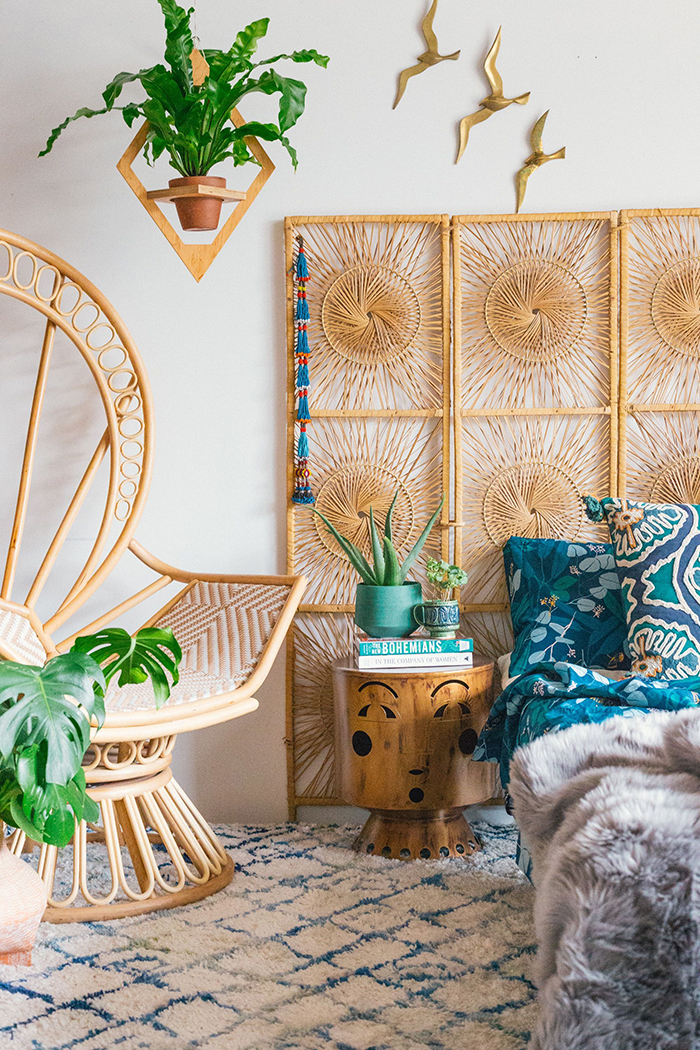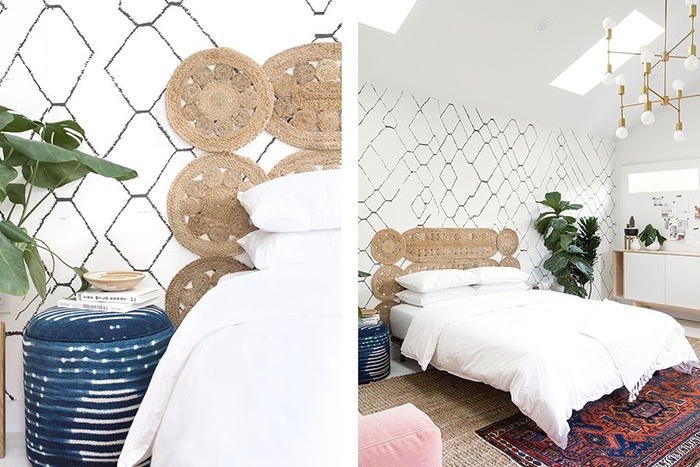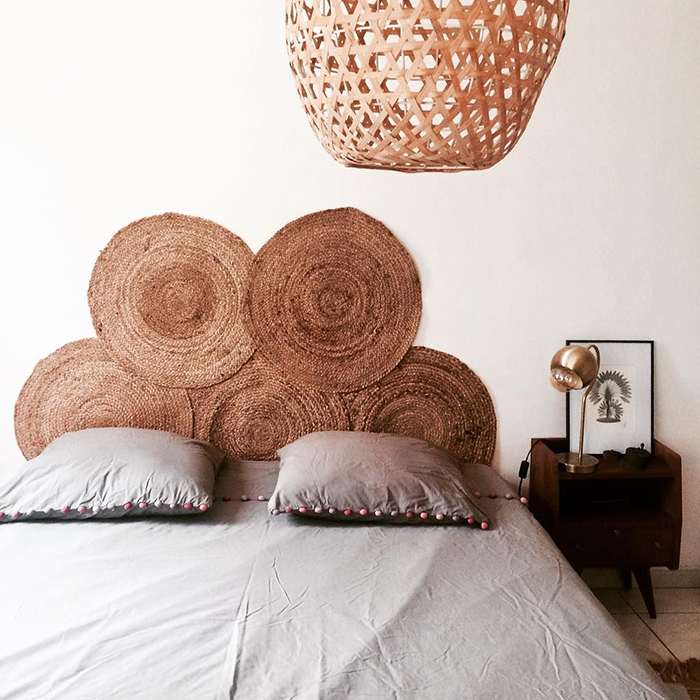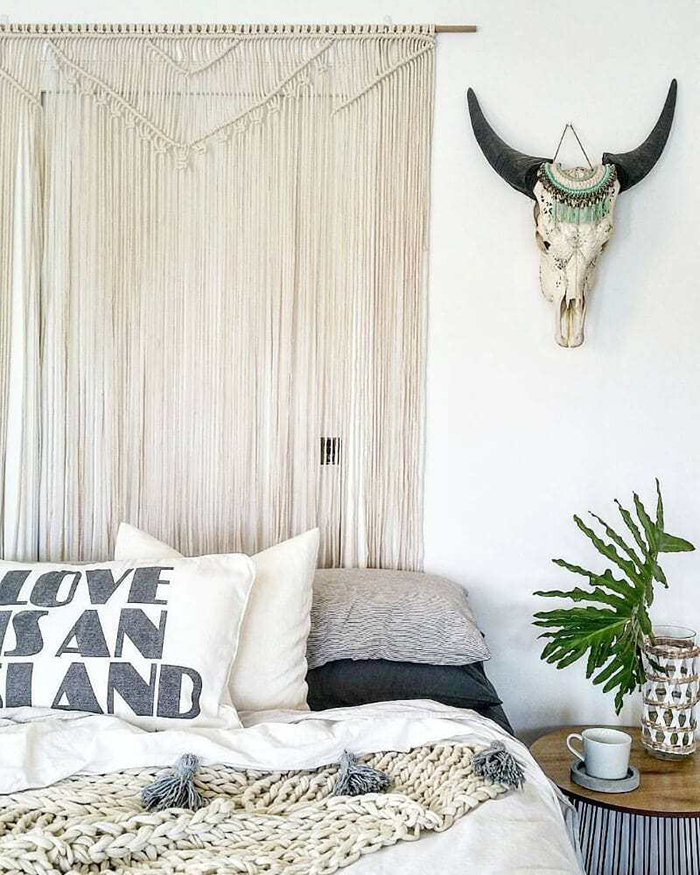 This is another one of the easiest repurposed headboard ideas that we love. Virtually anyone can create this beautiful, boho-inspired piece. You just need to staple together a couple of matching jute placemats or table runners onto the wall and there you have your new headboard.
DIY Headboard Idea – Macrame Dreams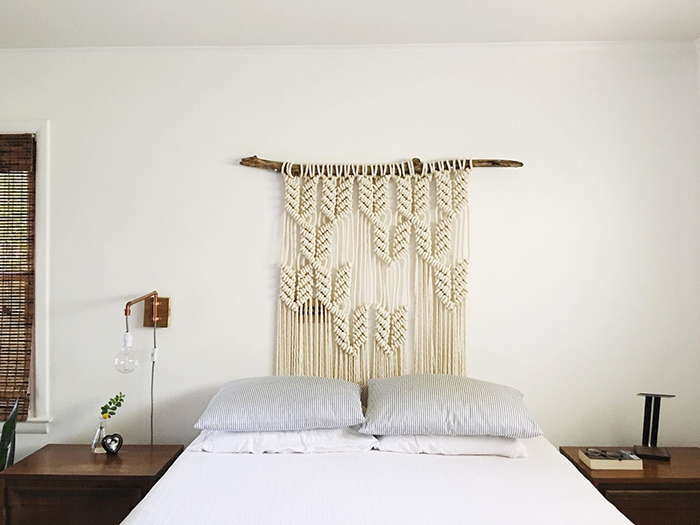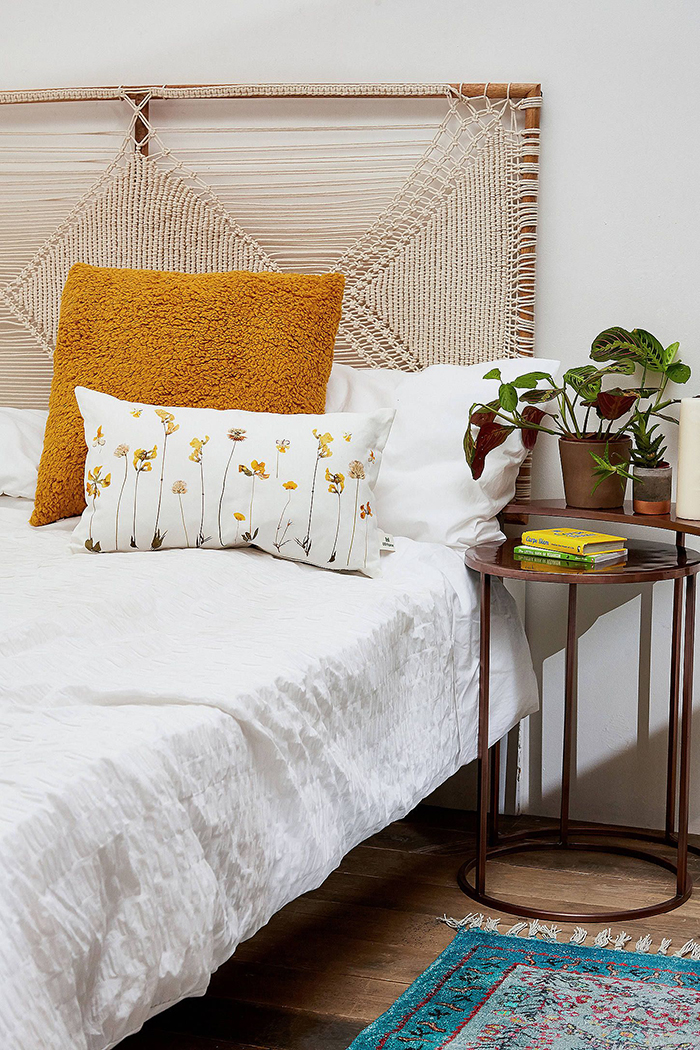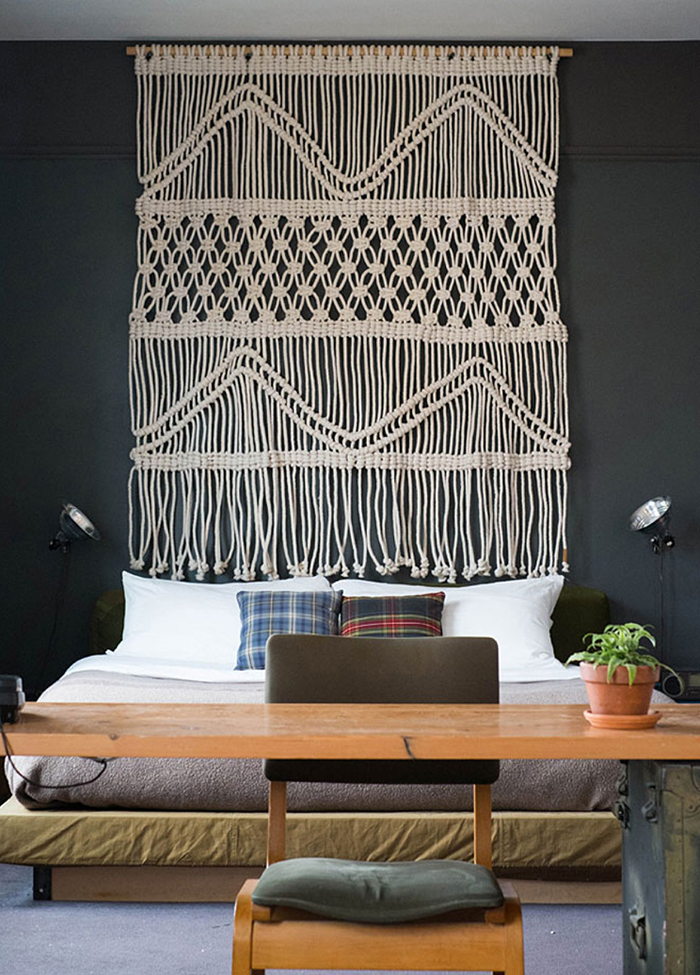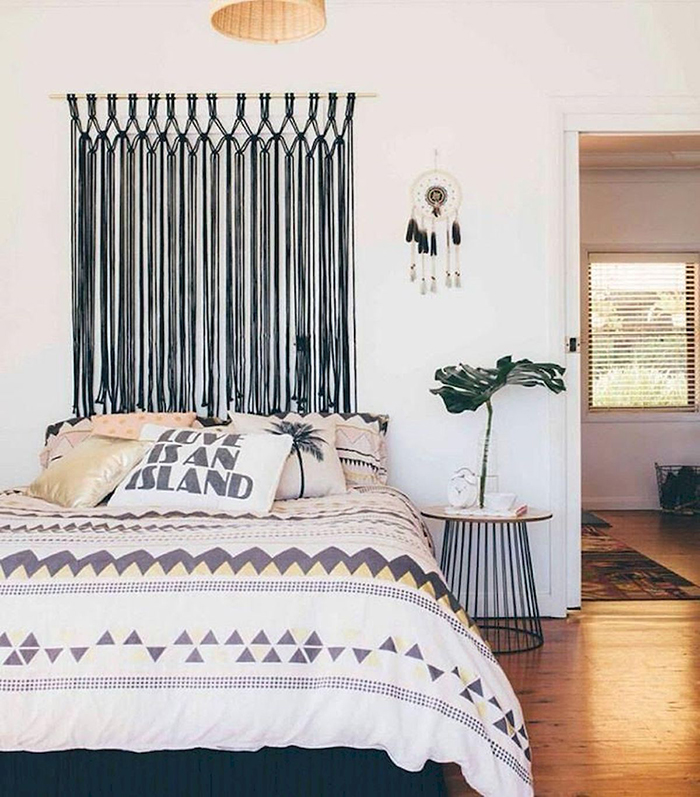 Are you ready for a gorgeous textile headboard? If macramé doesn't inspire you, nothing will. This is one of the easiest ways to add textile art into your bedroom and turn it into a dream place.
DIY Headboard Idea – Bohemian Inspiration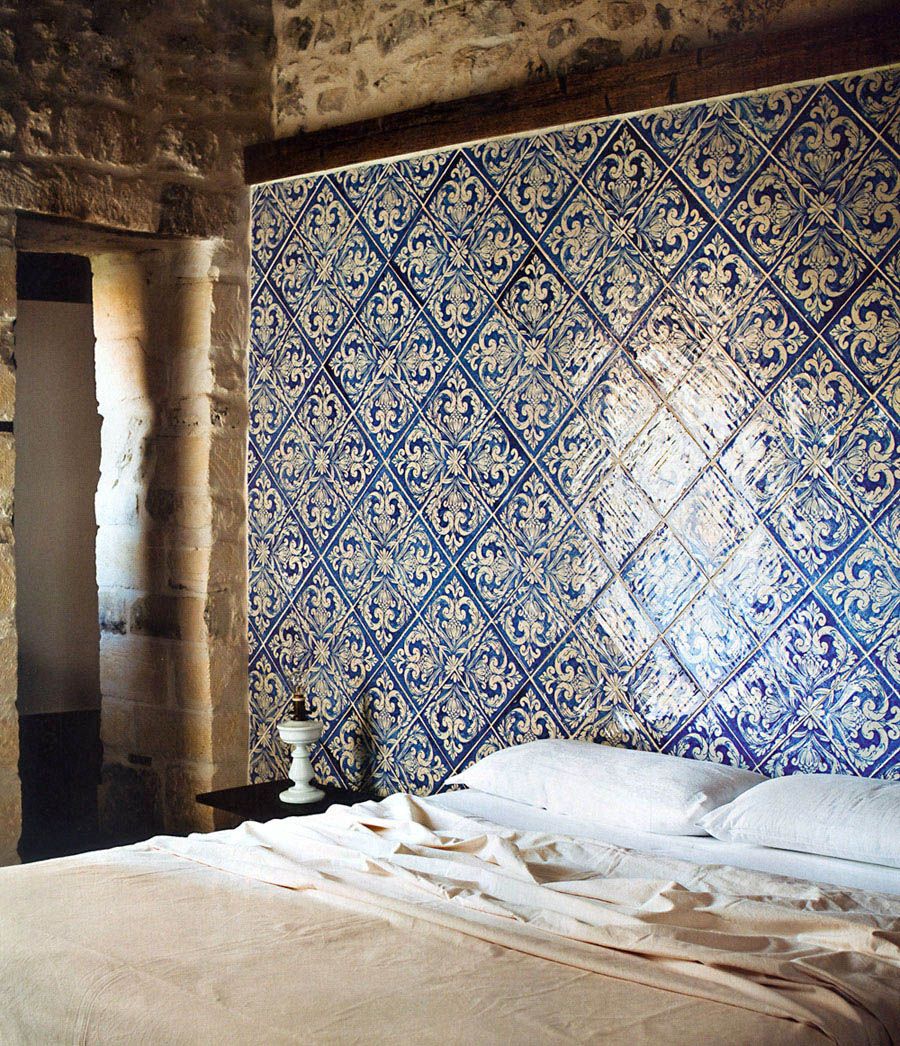 Do you have leftover tile from your latest renovation? You can use it to create a lovely boho headboard that will instantly transform your bedroom.
DIY Headboard Idea – Rustic Style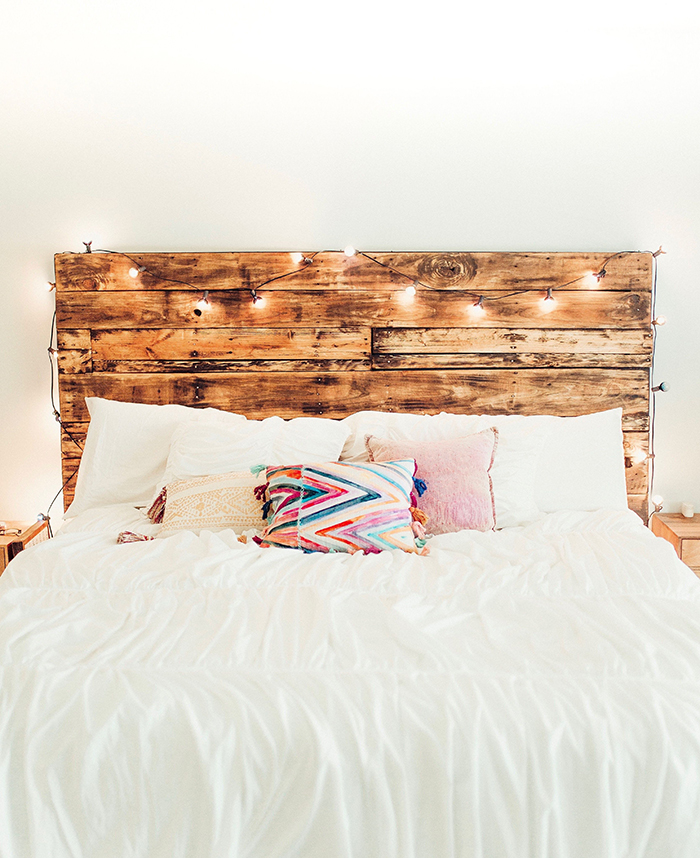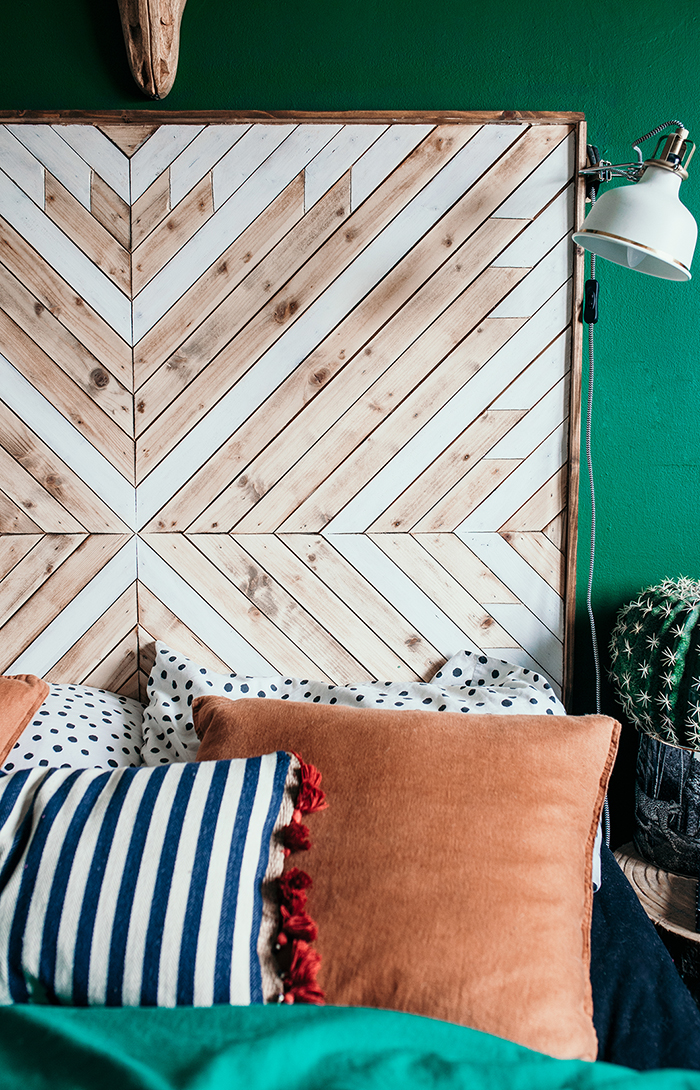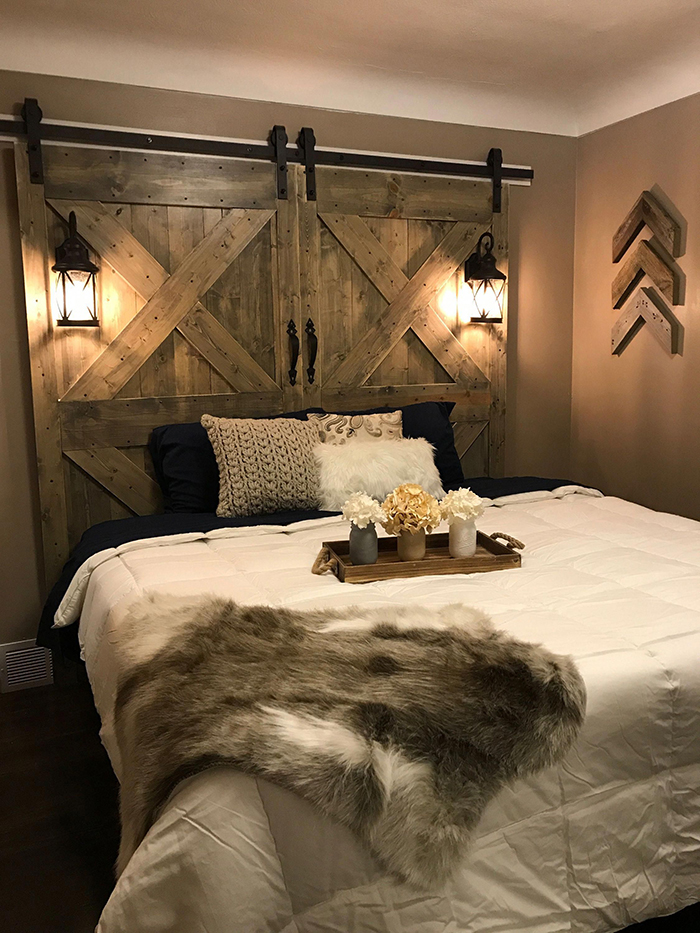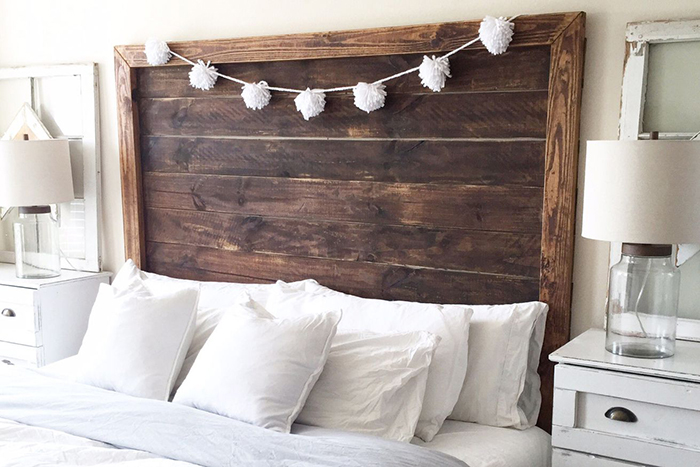 If you are a fan of the rustic style, here is an idea that might interest you. You may need some tools and skills to create a gorgeous rustic headboard, but the result is totally worth it.
DIY Headboard Idea – Farmhouse Decor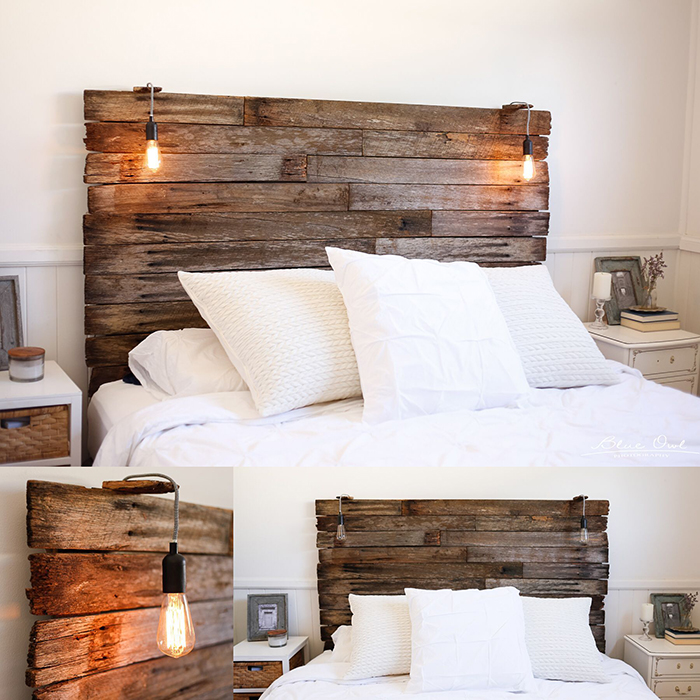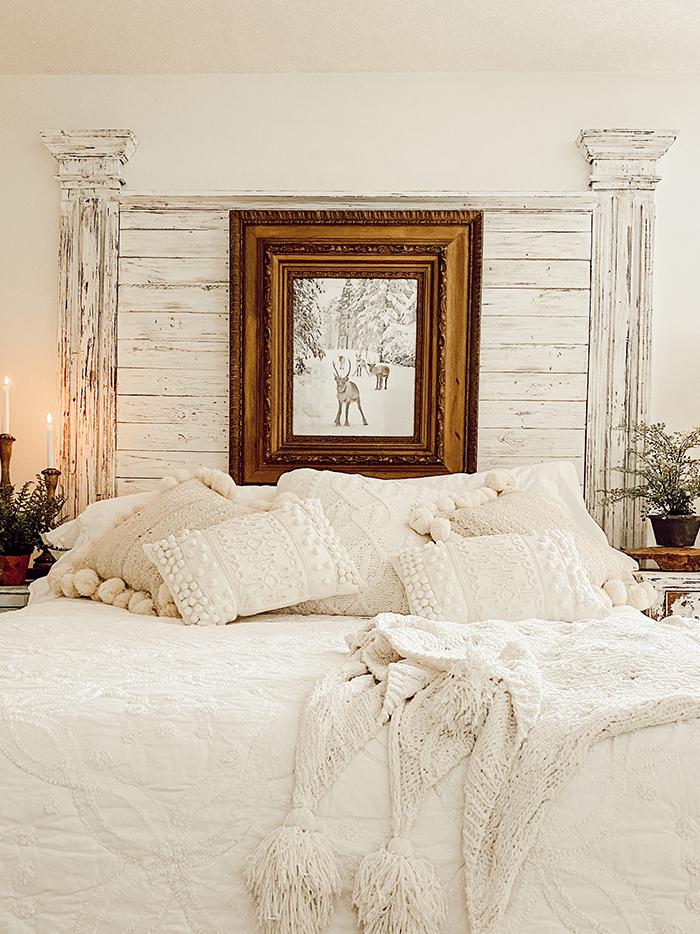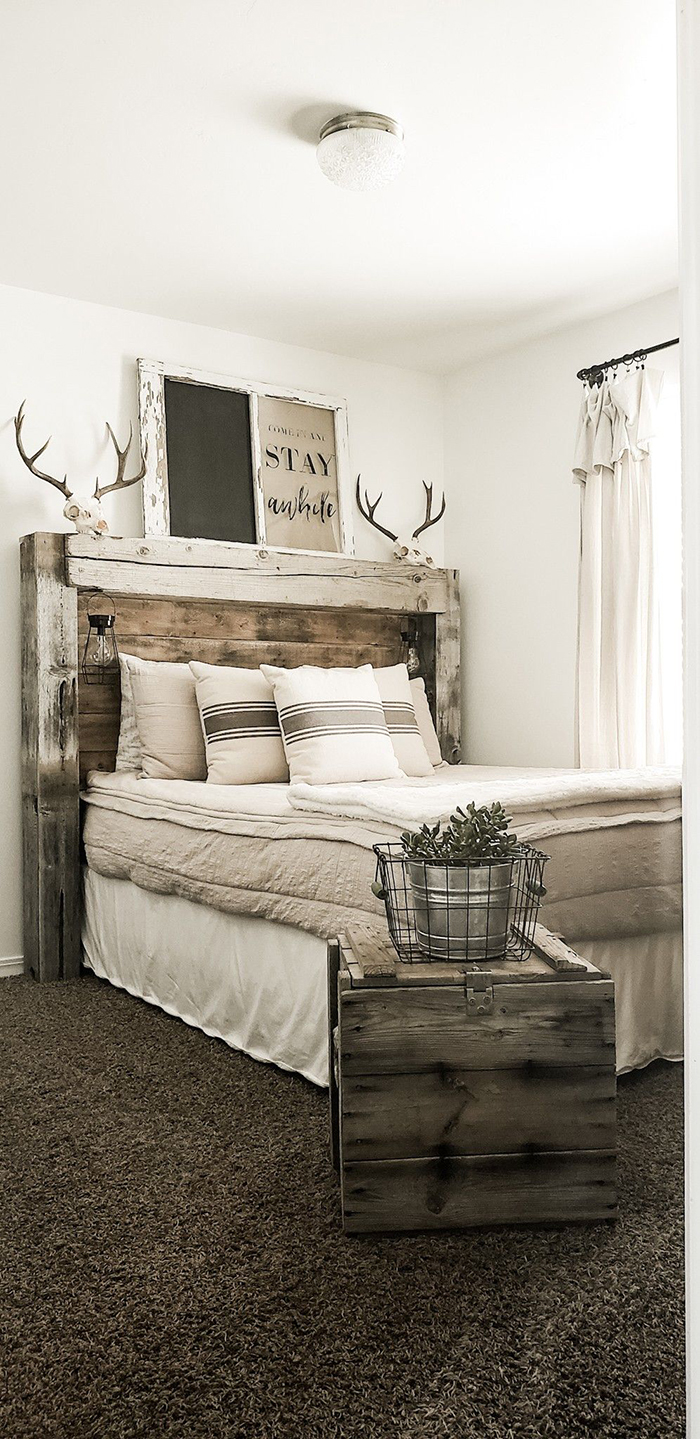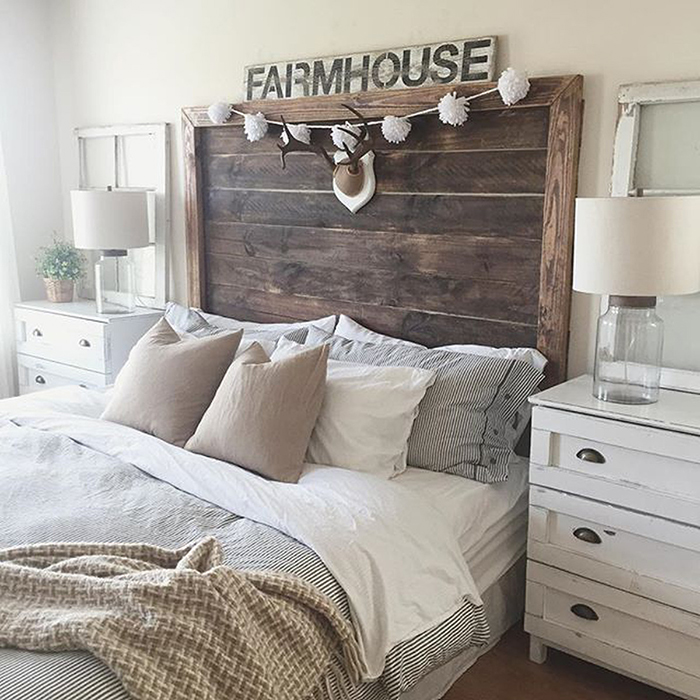 How about farmhouse-inspired, large and stylish headboard for a very low price? Use inexpensive pine board to build a beautiful farmhouse décor piece. You can also try and create a headboard made out of wood flooring.
DIY Headboard Idea – Diamond Tufted Piece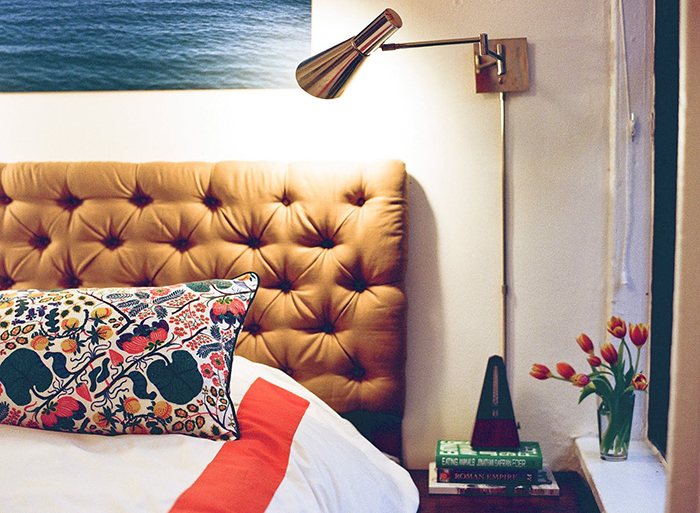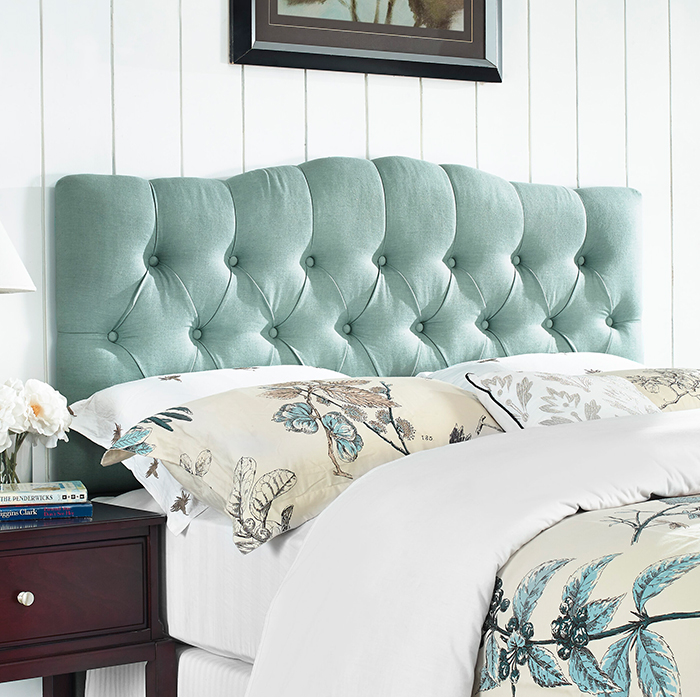 Are you ready to poke some holes in foam? Well, this is one of the tips to create a luxurious diamond tufted headboard. You need a large piece of foam and high quality, velvet fabric.
DIY Headboard Idea – Cardboard Headboard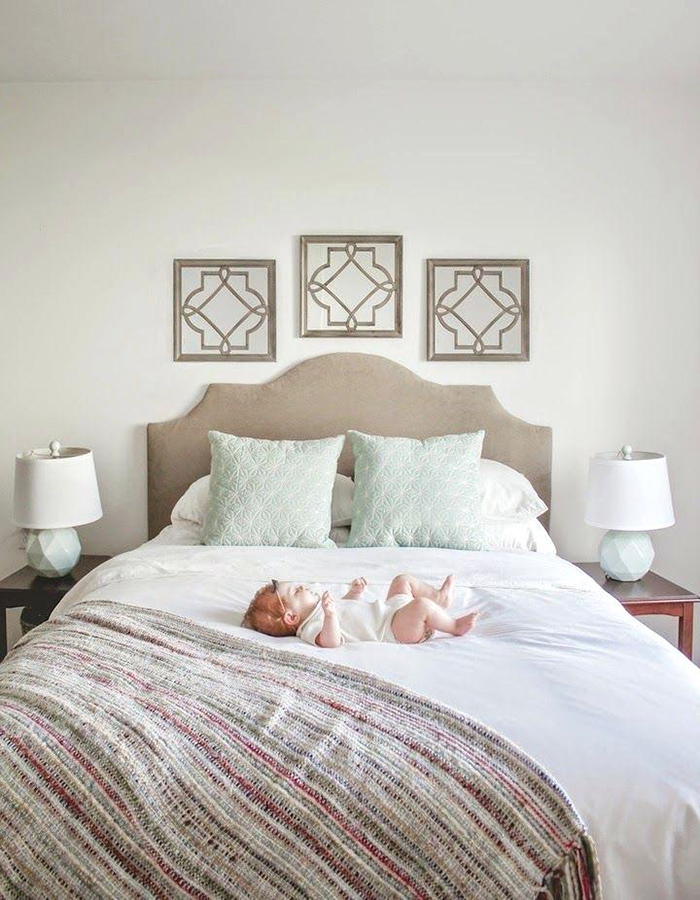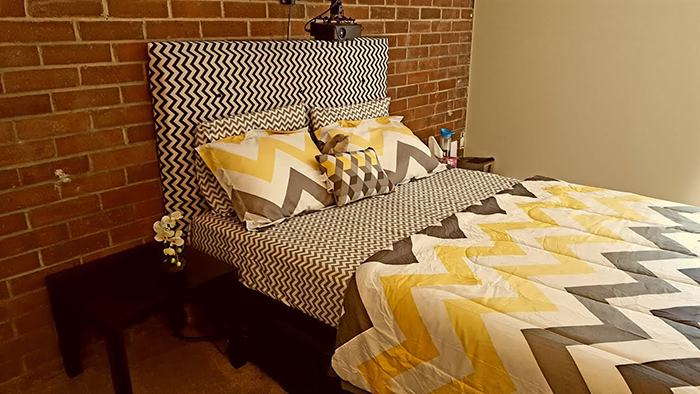 It may be hard to believe, but it is true. You can create an elegant headboard out of plain cardboard and wrap it in fabric to make it look expensive and high-end.
DIY Headboard Idea – Pegboard Bed Piece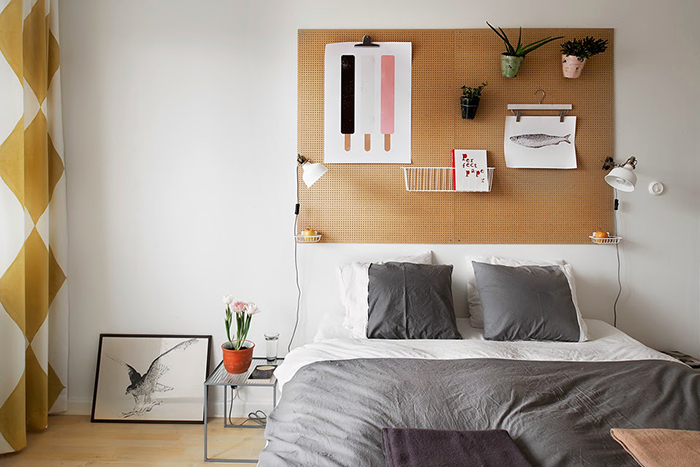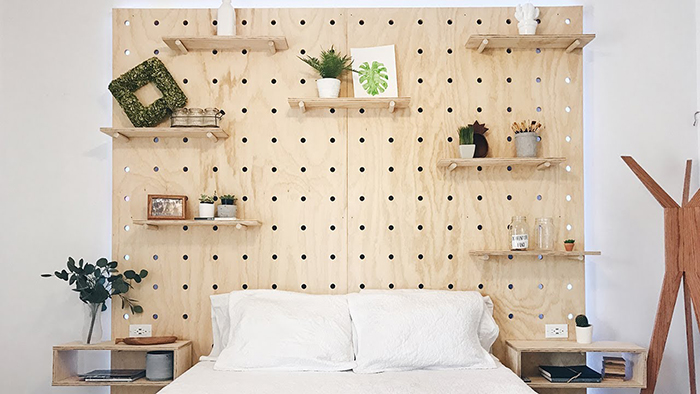 Do you want to add a creative touch to your bedroom with something colourful that will stand out? Map out your design on a pegboard and paint it with the colors you like. Afterwards, you can add a few pegboard organizers as well.
DIY Headboard Idea – Bookshelf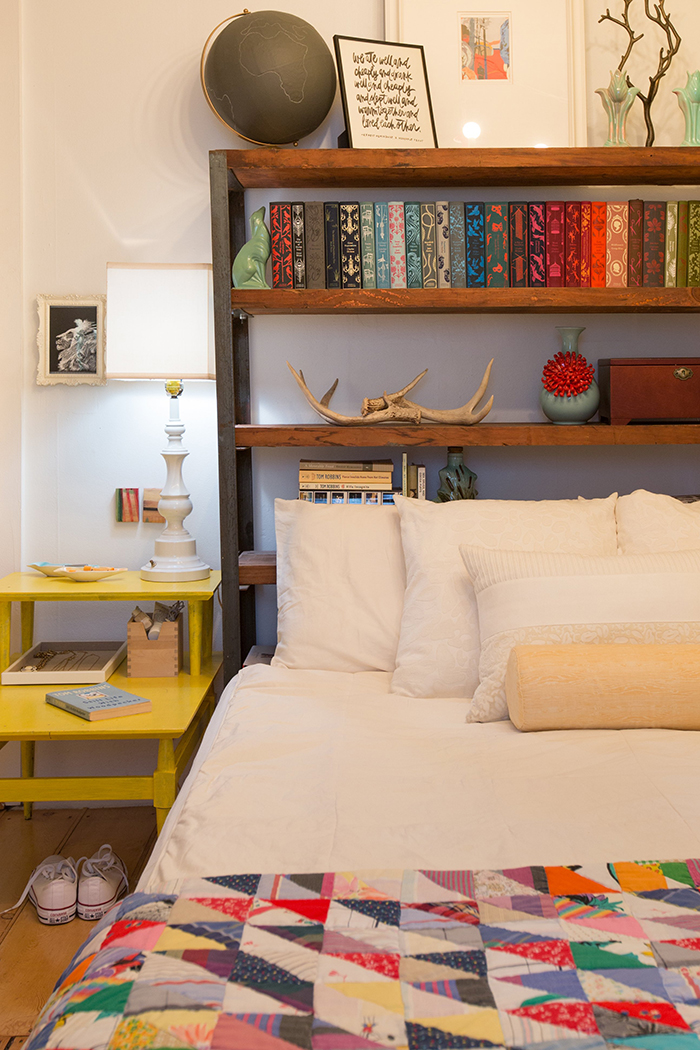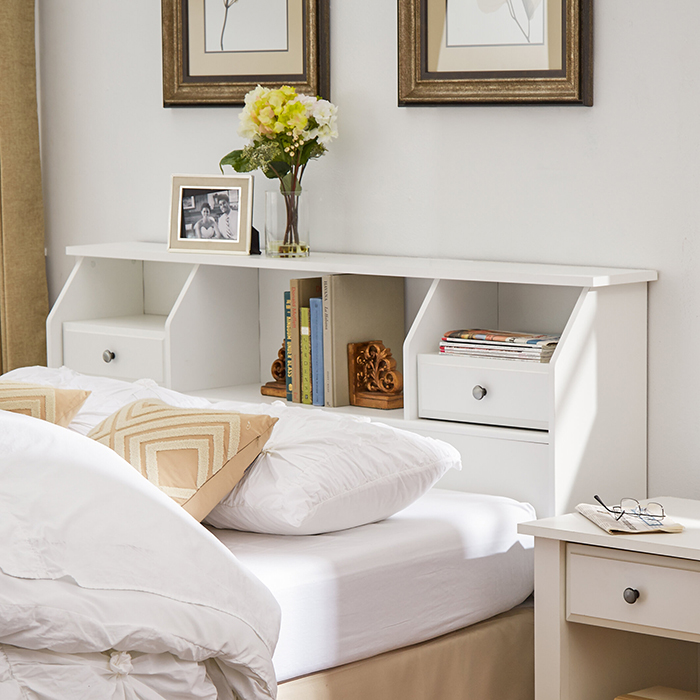 Are you a book lover? Here is a great DIY bookshelf headboard idea just for you. Add some shelves to a plain piece of the wooden headboard and you will have convenient storage for your books.
Are you ready to spice up your bedroom without spending a lot? These DIY headboard ideas will save you a lot of money and will make your room look fabulous and expensive.