Do you like the Shades of Grey? We don't mean the popular movie but the actual nuances of the color grey. Calming and neutral, grey may seem boring at first glance, but it is a favourite among interior designers. They often use it to create beautiful spaces in both modern and traditional homes.
Elegant, noble and versatile a grey interior color will impress you with its depth. One of the reasons why grey is so popular is its neutrality and flexibility. It fits beautifully with various other colors and textures to transform a grey house interior from gloomy to amazing. That's why they say grey is the new white. It gives depth to the subtle colors and makes the bright ones pop.
However, getting the right grey can be tricky. So many factors come into play when picking out the perfect shade: from the natural light in a space to the style of furniture and the space of the room. There is quite a difference between the various shades of grey. Picking a warm or cool tone will evoke different emotions and will have a great impact on the overall mood of any space.
Here are some ideas and tips on how to choose and integrate shades of grey into your home to get the effect you want.
Start with the Walls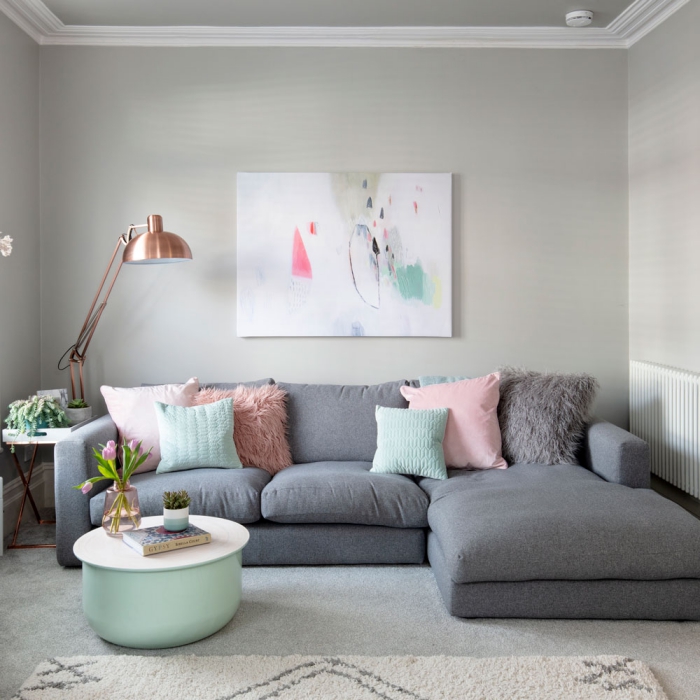 Grey interior walls? Yes! This is the simplest way to introduce this color in your home. Grey is versatile enough to work in every room. There is one simple rule – the smaller the room – the lighter the shade. The calming properties of grey make it perfect for the bedroom.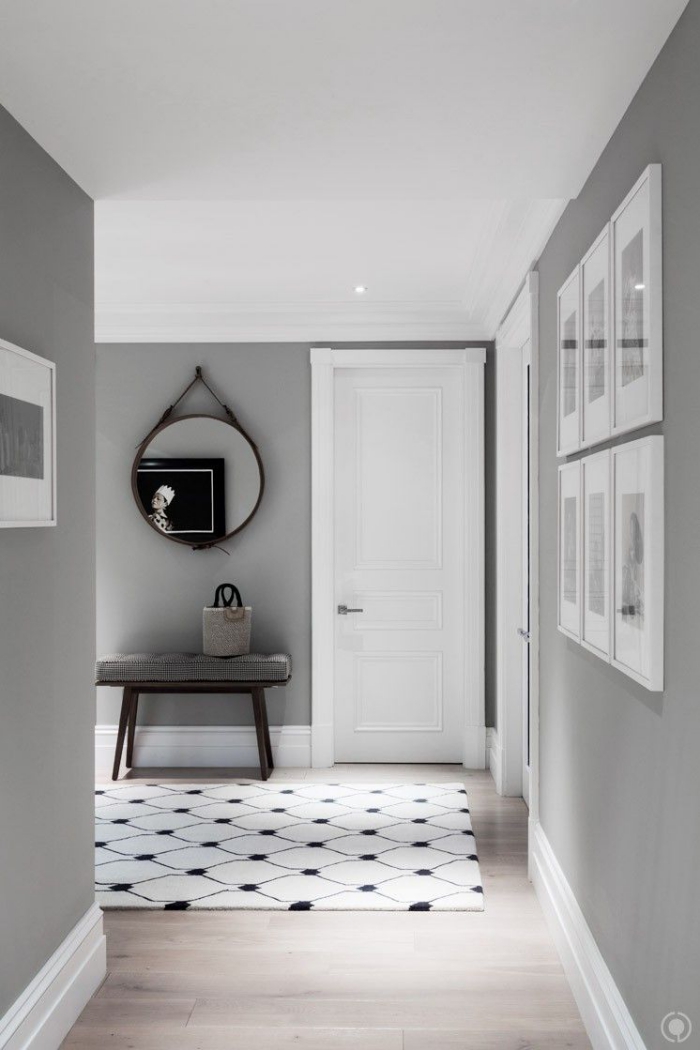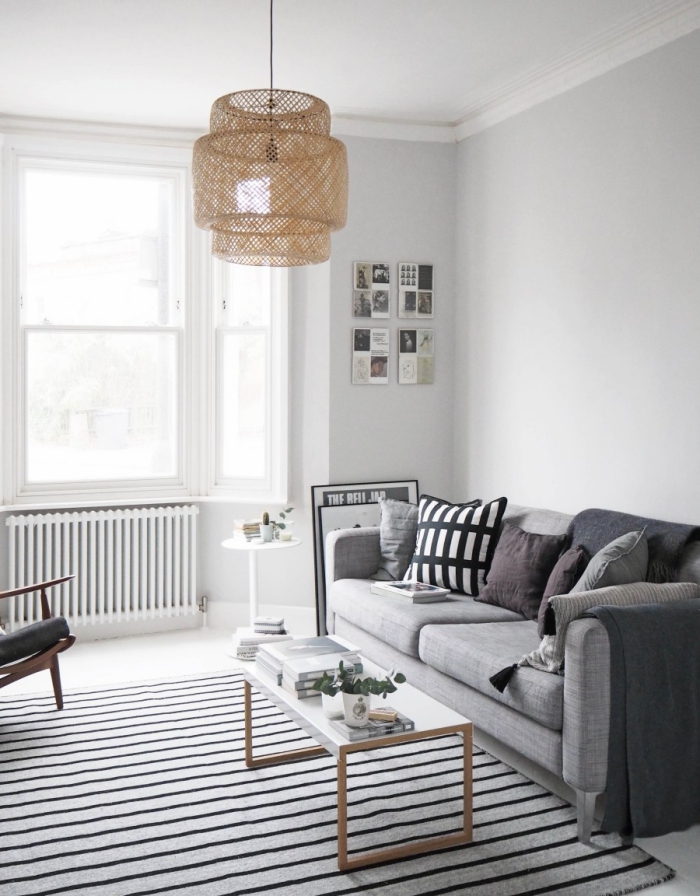 Its contemporary clean chic is also great for the living room or kitchen. If you choose to use a shade of grey in the bathroom you can transform it into spa-like space with a relaxing atmosphere.
Play with the Shades of Grey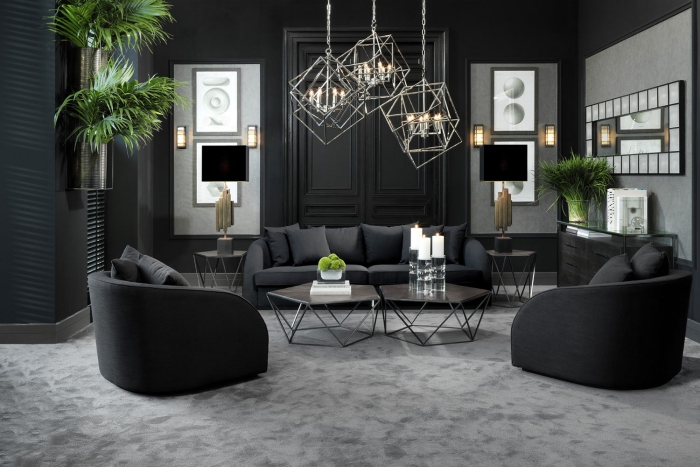 There are many shades of grey but they generally fall into two main groups – cool and warm. The cool greys have blue undertone and feel very light and breezy. They are peaceful, relaxing and clean and are a good idea for the bathroom. The warm greys have a yellow undertone and are earthy, cozy and add a sense of comfort.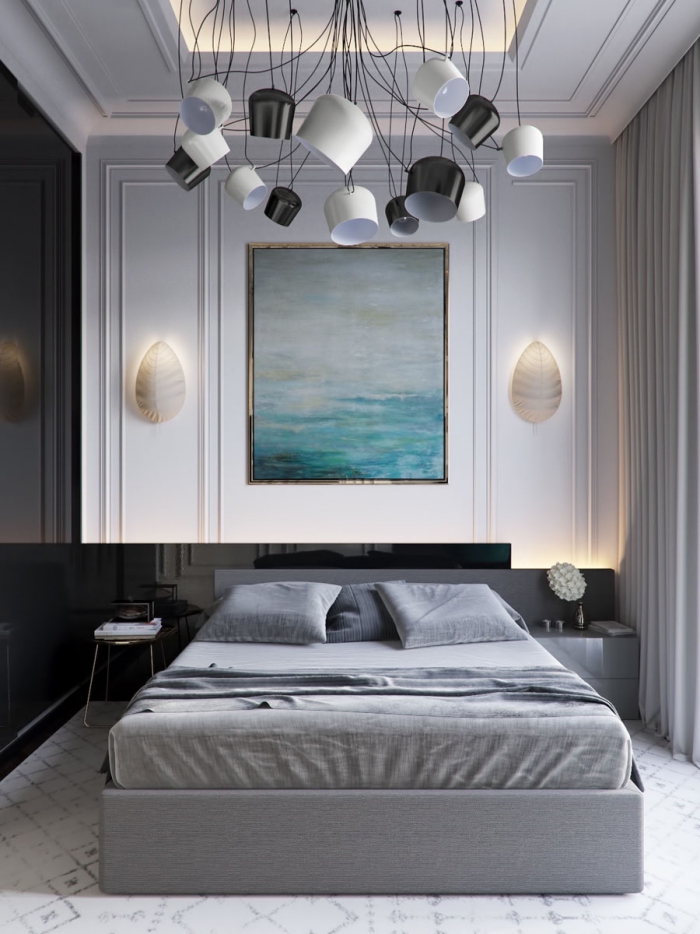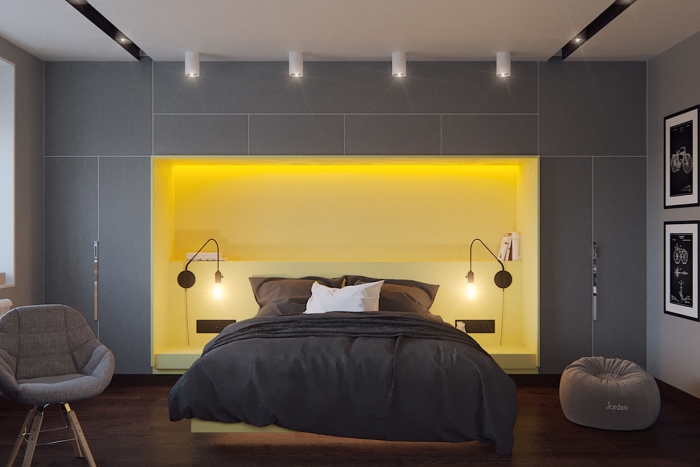 They are great for rooms with little natural light. Two shades of grey in different hues add depth to any room. Experimenting with different nuances of grey can create a surprisingly great result. Cool greys are perfect for a bedroom while living and dining areas may look better with darker tones to create a welcoming feel. The key to successfully fusing different shades of grey together is to incorporate a variety of textures with cushions, curtains and rugs.
Embrace the contrasts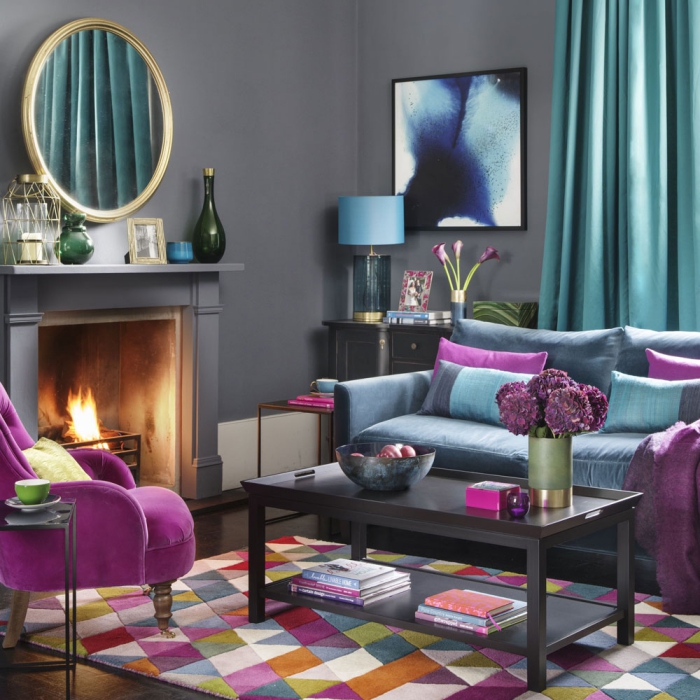 Grey is the perfect canvas to play with. If you are not excited about the idea of a grey room, you can easily mix it up with bright colors and striking contrasts.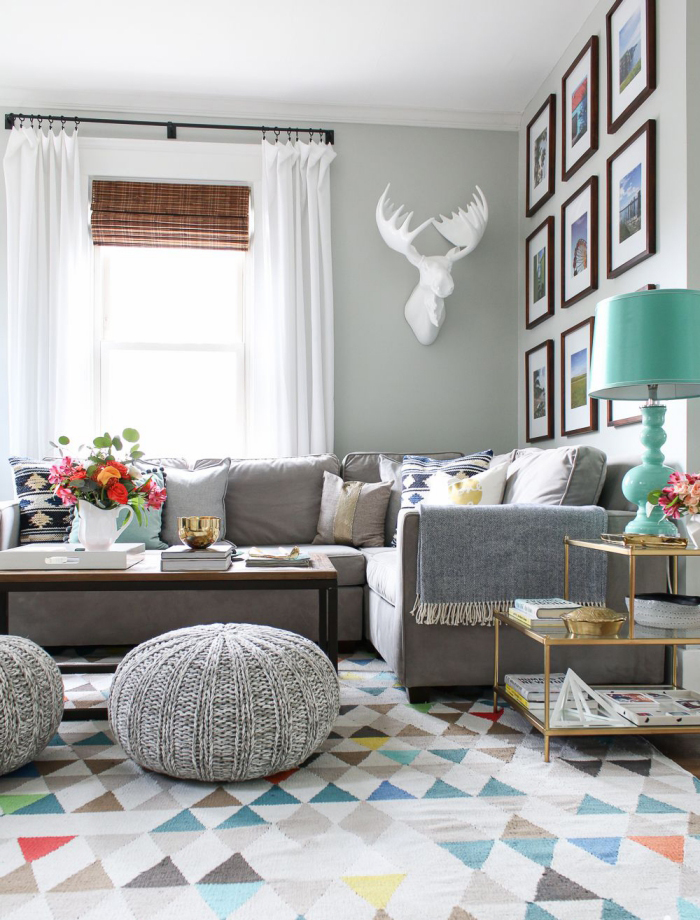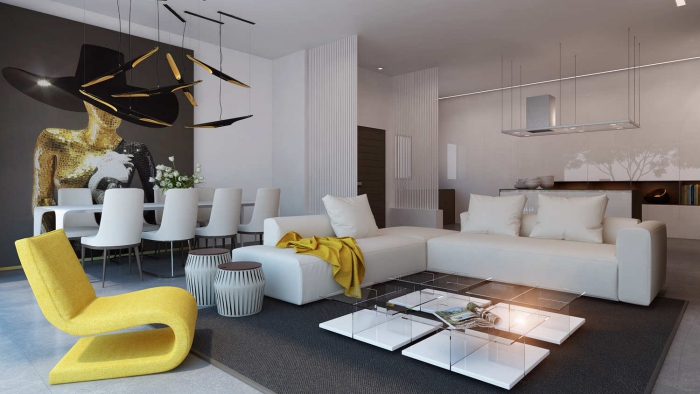 Grey works amazing with pinks and yellows as well as with teal. Add a bright fuchsia sofa or chair in a grey room and see how the space comes to life.
Other Color Combinations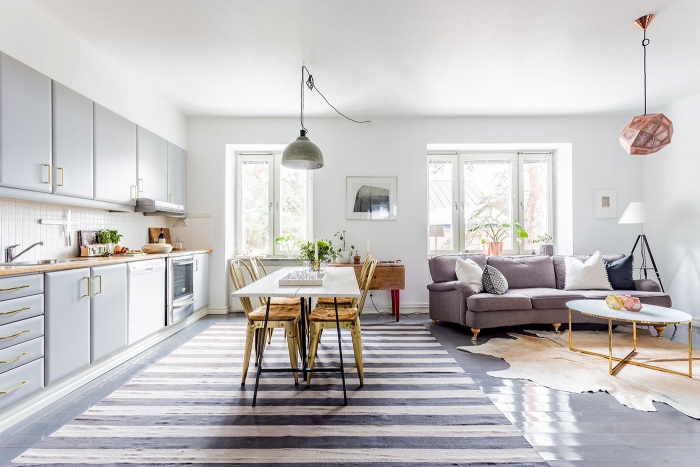 Until recently the rose and grey interiors have been a huge trend, but there are a lot more great combinations you can try with grey. If you are a fan of traditional white walls a grey and white house interior may be something that you like. The white supports light-grey shades and makes any room look bigger.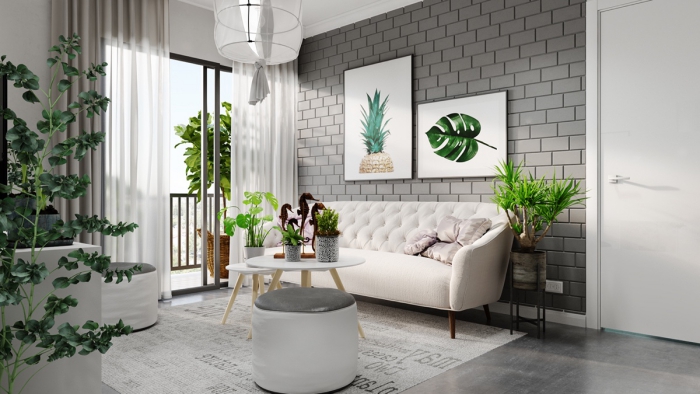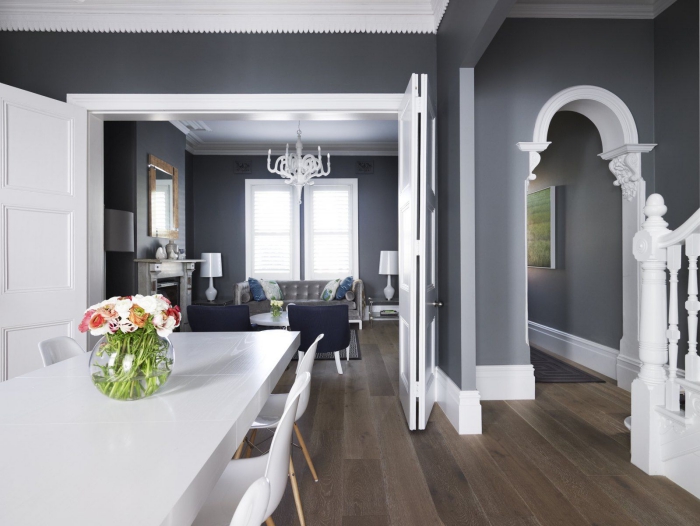 But you can experiment with bolder combinations as well like grey and blue, green, pink, metallic silver or gold or even beige. If you are planning to decorate with grey this season you are right on time – the color is very trendy this year. Incorporating shades of grey in an interior may be challenging but the result is totally worth it!