Essentially, a kitchenette is a mini kitchen. These compact kitchens for small spaces are a very popular option for hotel rooms and small urban apartments. They are perfect for people with limited budget and space. A kitchenette is a smartly designed unit that maximizes the potential of a small space.
A mini kitchen can be used as a secondary kitchen installed in a basement or guest area. Of course, for people living in small apartments, the kitchenette is the main cooking space. It is challenging to design but nonetheless this type of kitchen makes the most of small spaces in a very clever and aesthetic way.
To have a functional cooking space you need to be smart with the design. Here are some kitchenette ideas for small spaces that will make your life easier. With these, you will make the most of whatever space you have available.
One-Wall Units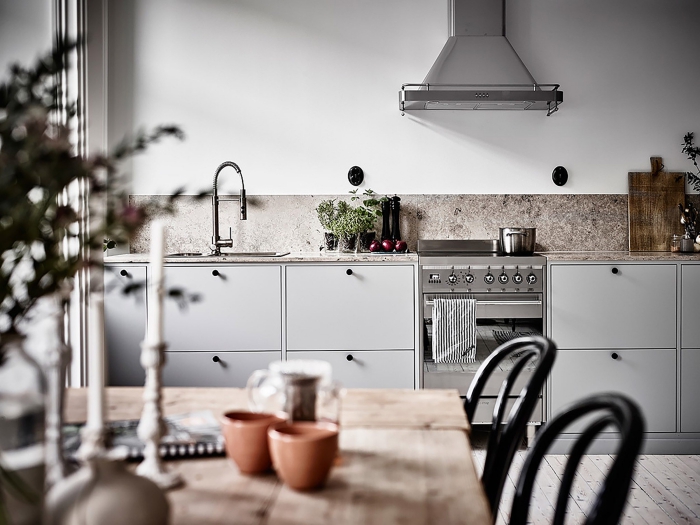 One of the best mini kitchen ideas is the one-wall unit. This is a tiny kitchen space common in studios and open-plan spaces. The biggest advantage of this design is that everything is at hand, but the lack of counter space is a serious downside. You may not have the option to expand your cooking area, so think about bringing a table which can be used for both dining and prep. A console may also do the job.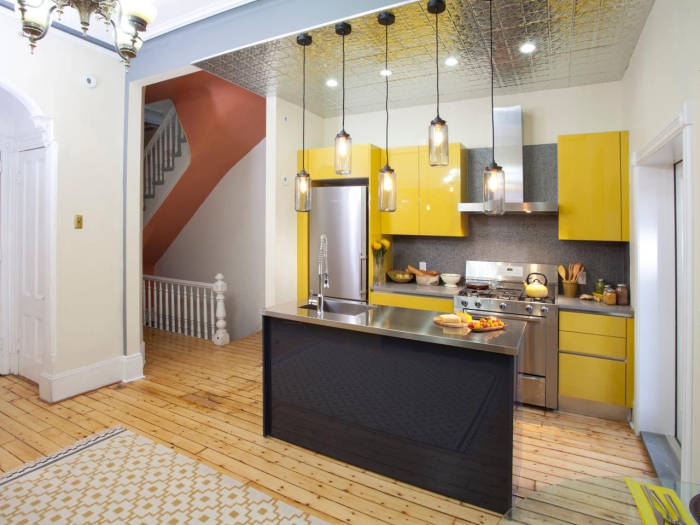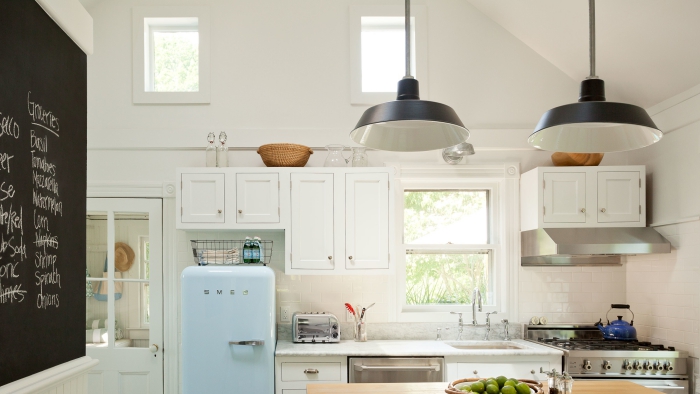 A great way to make the most of the limited space in a studio apartment is to close the kitchen off. Install folding doors and conceal your cooking spot when it's not in use.
Galley Kitchen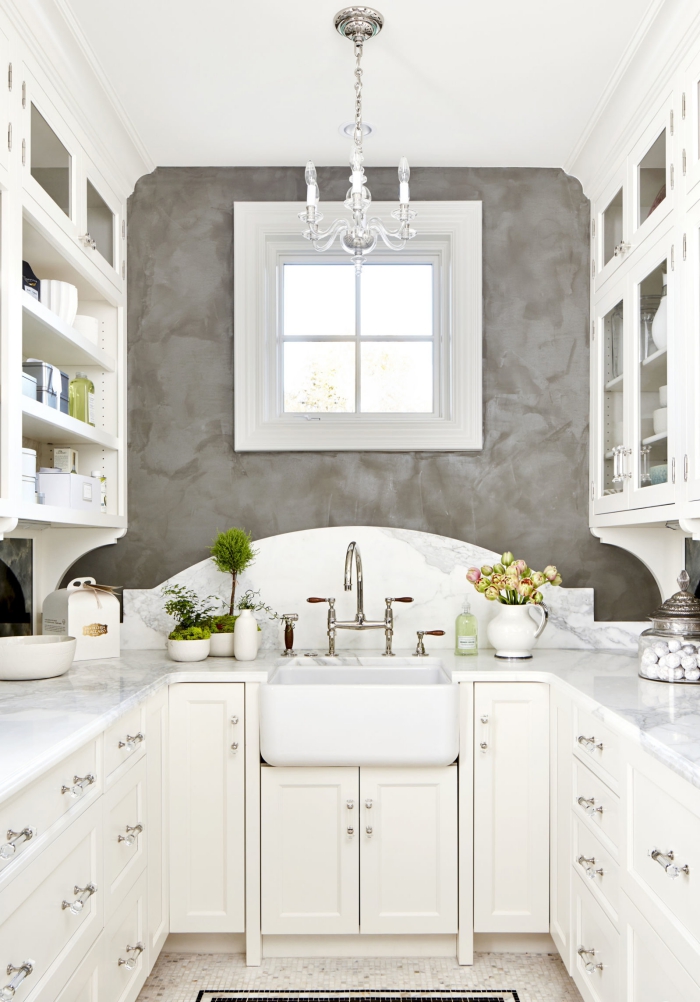 Another popular option for small urban apartments is the galley kitchen. It looks like a hallway with two parallel walls on each side. These small kitchens have the tendency to look cluttered and to make the small space feel even smaller, so the best way to open it up is to remove the upper shelves.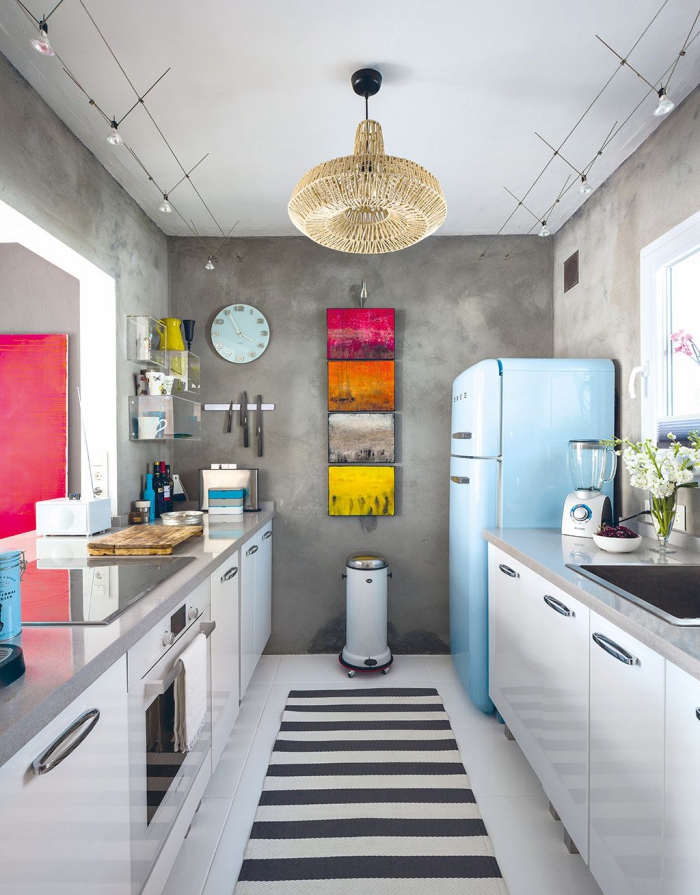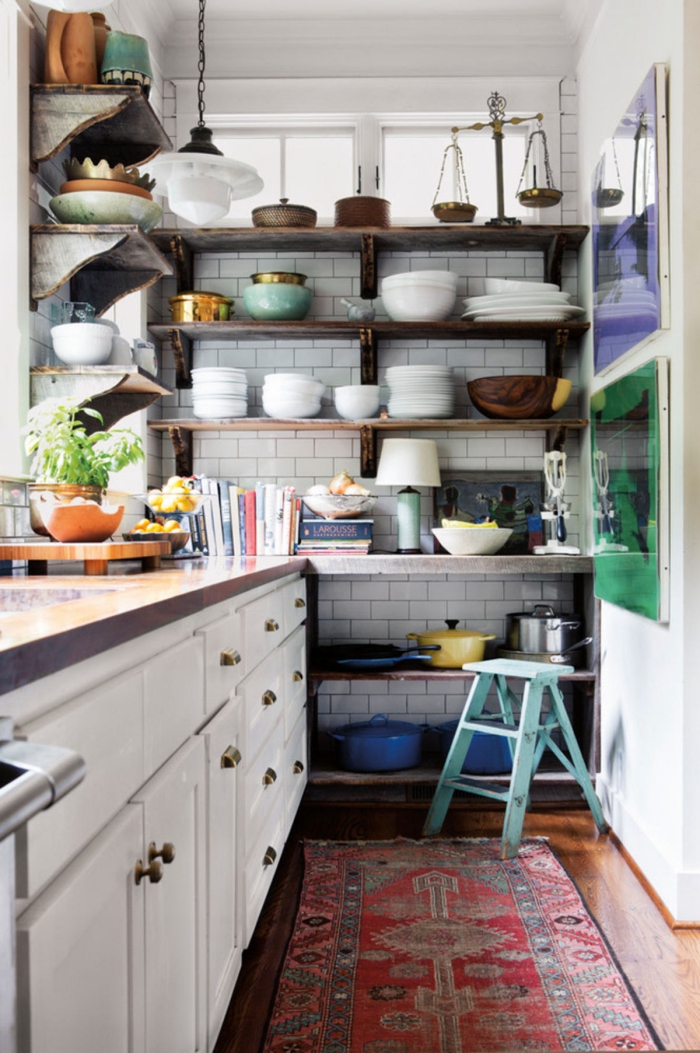 Keep the bulky and large items in the pantry and not on the counter or the shelves to prevent the kitchen from looking smaller and full of stuff.
U-shaped Kitchen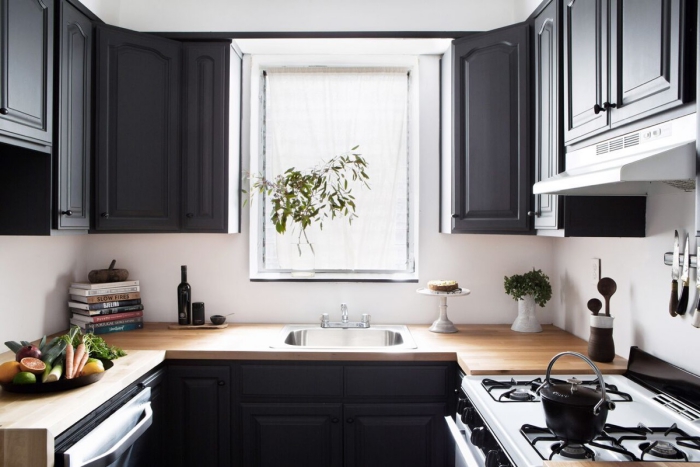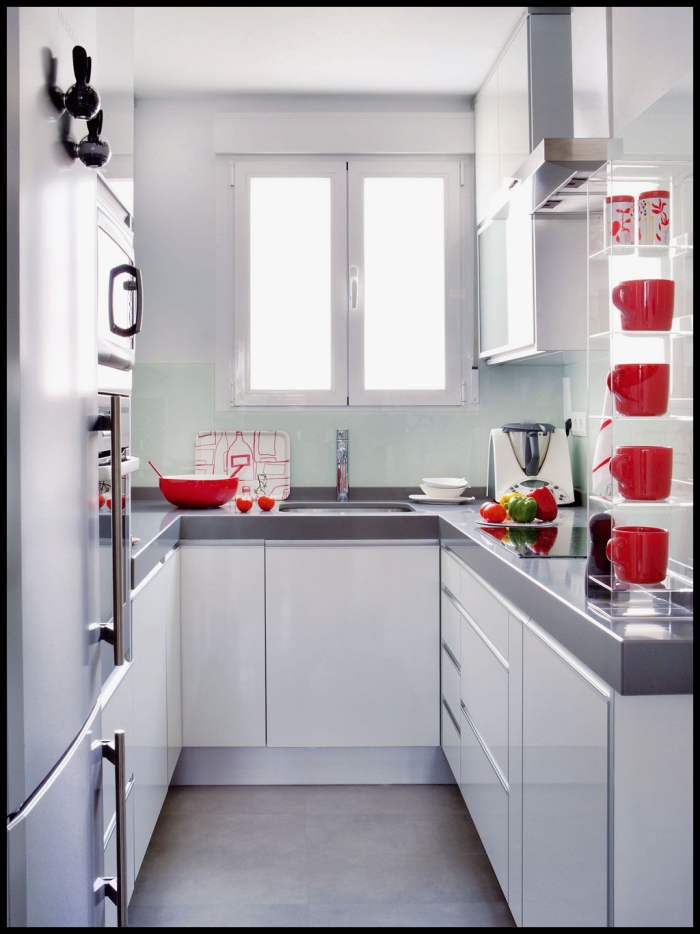 This kitchen layout is for a little bit bigger spaces than the regular kitchenette and offers more counter and storage space. If you need even more cooking and prep space you can consider a narrow, rolling island which can be pushed out when you are done cooking. Keep the cabinets white because this gives the illusion of space. Also, a good idea for small kitchens is to have exposed shelving, of course, make sure you keep it well-organized and avoid clutter.
Secondary Kitchen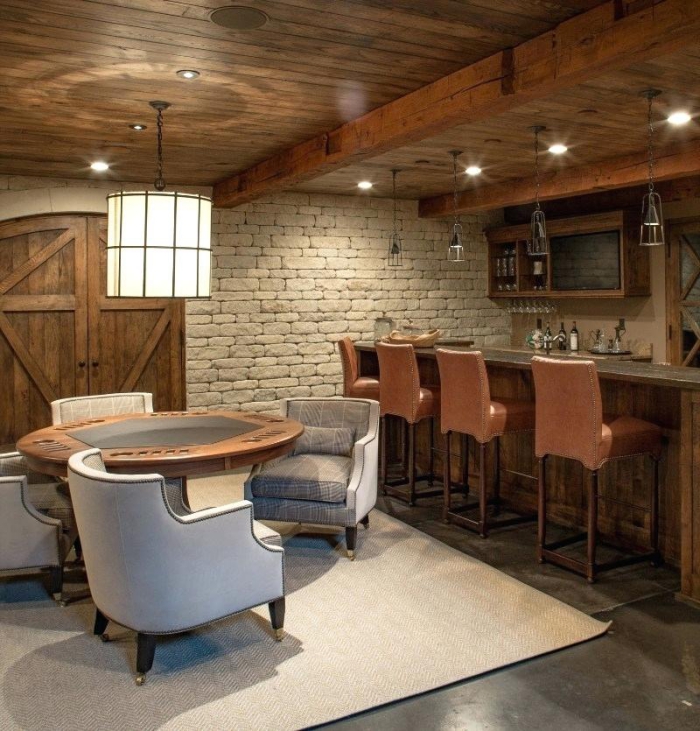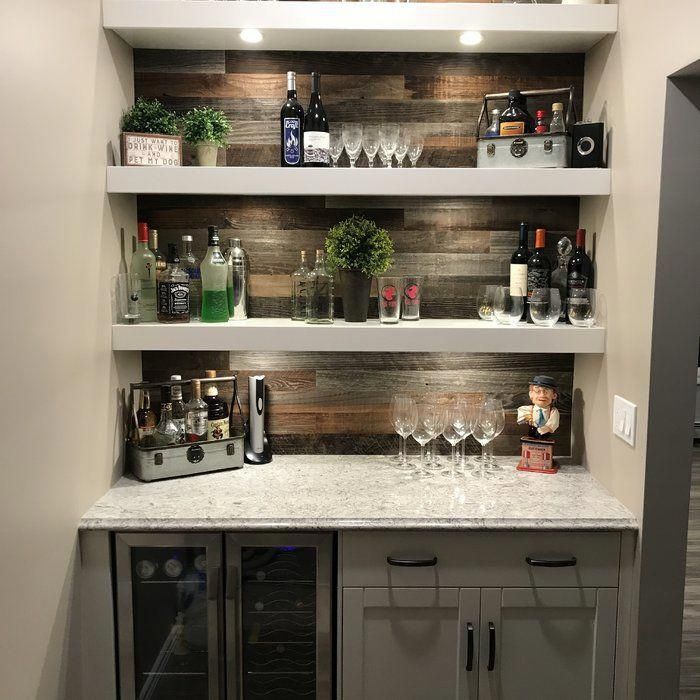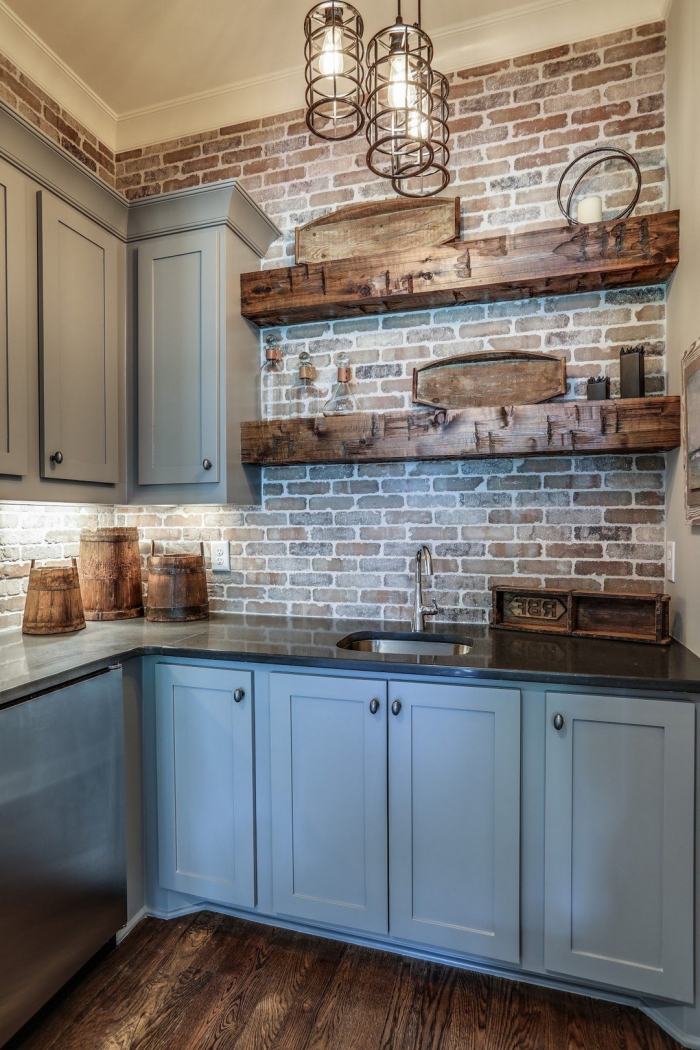 There are plenty of basement kitchen ideas that you can use to create a secondary kitchen. Your basement is the perfect spot for a kitchenette. You can use it for making pickles or cleaning and cutting vegetables from the garden. A mini kitchen is a budget-friendly and clever solution for the purposes of a secondary, basement cooking area.
If your kitchen space is limited, don't worry you can still make the most of it. Keep the space open, well-organized, light and clutter-free and you will not feel like you are compromising on anything.
We hope our kitchenette ideas have inspired you to design your new small kitchen with confidence.