What do you imagine when you hear the word "modern"? Many people associate it with cold, monochrome spaces that lack personality. But this is far from the truth. A modern living room can be cozy, warm and inviting.
A modern living room usually lacks carpets, frills and decorations that for many people bring the cozy vibe. But the clean lines are exactly what make a contemporary interior so sleek and stylish. You can have a modern lounge room without compromising on the warmth of the space.
We have made a selection of modern living room ideas to show you this is not only possible but also very trendy.
Modern and Cozy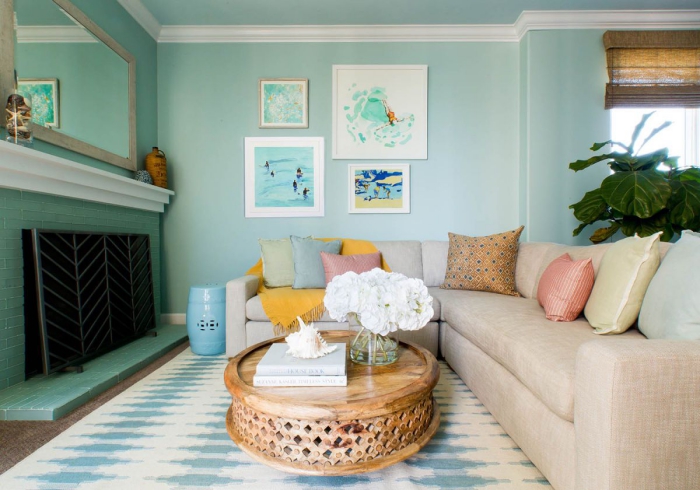 A living room in a soothing color palette, with intense focal point and comfortable furniture is a great place to have in your home. There's simply so much to love about it.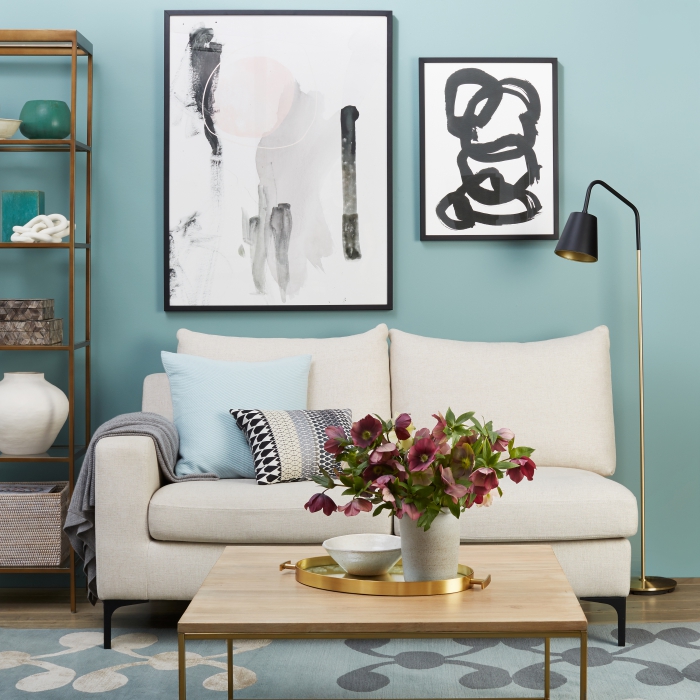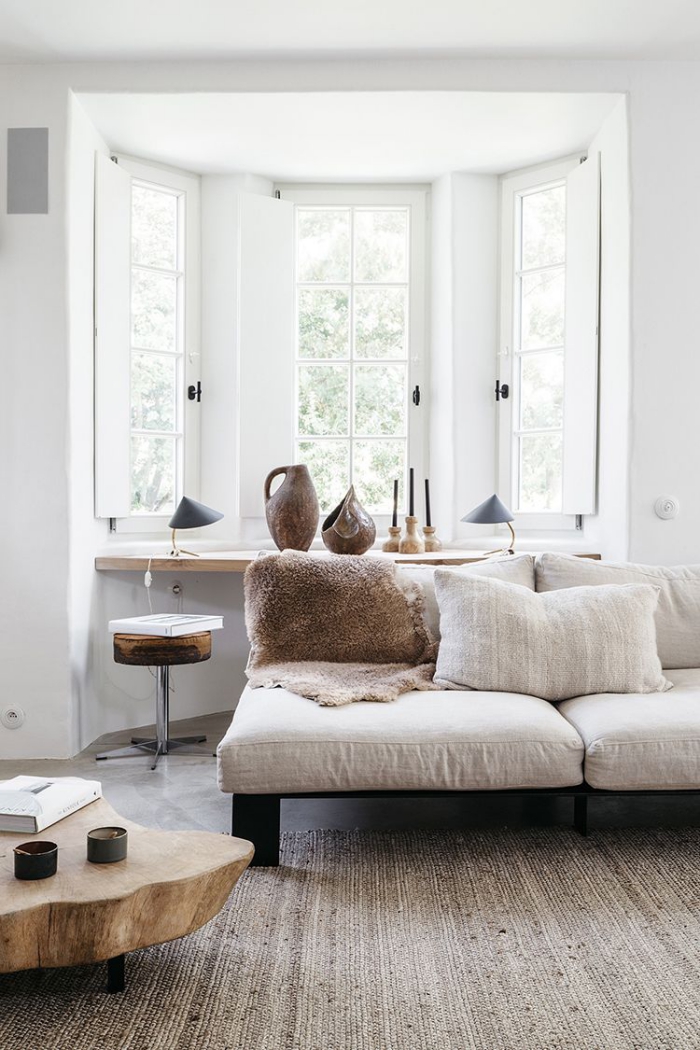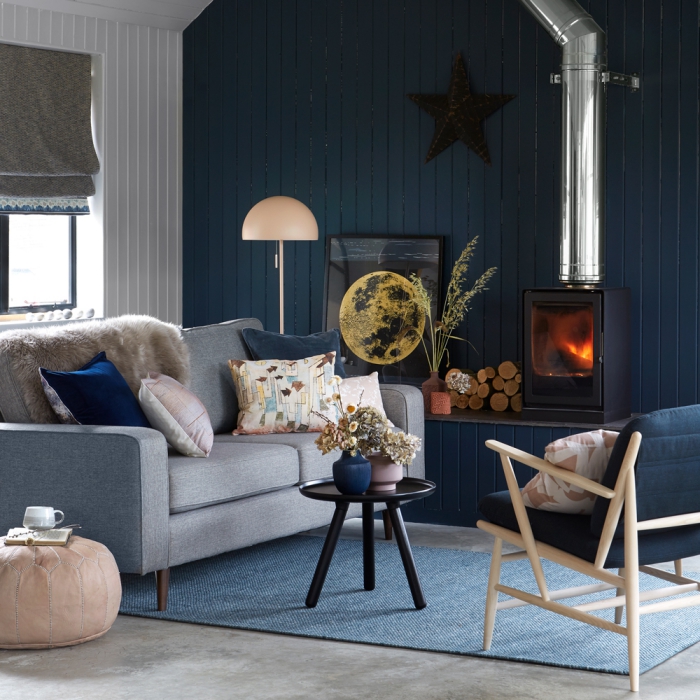 The fact that it has little decoration and is both modern and minimal, do not make it cold or uninviting. A set of soft furnishings and warm finishes will make the space feel cozy and full of good energy.
Playful Vibe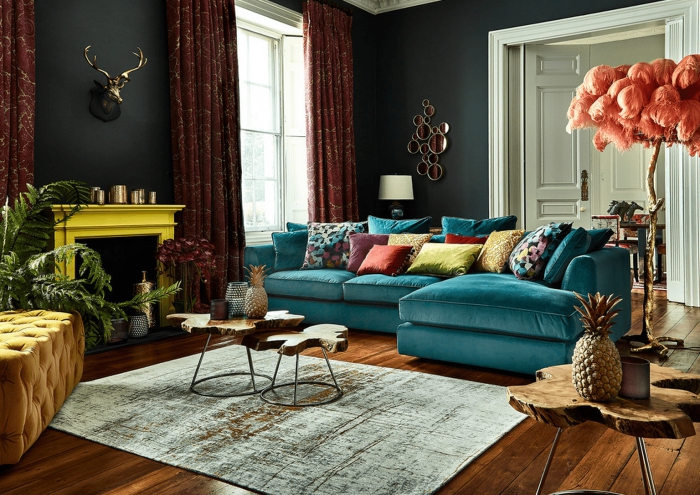 Modern interior design is boring? We don't think so. A modern living room can be creative and fun.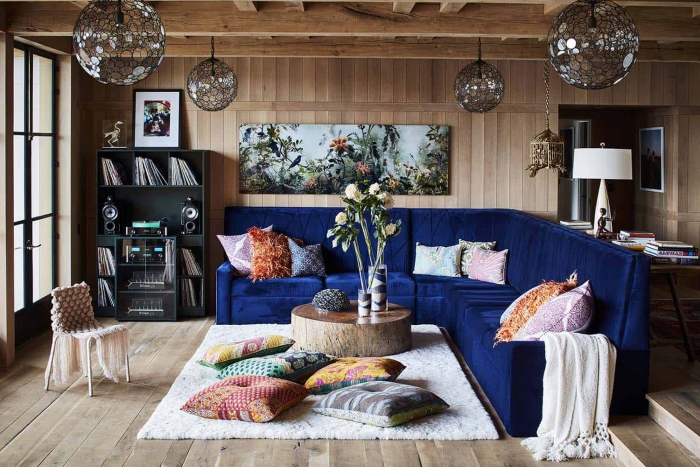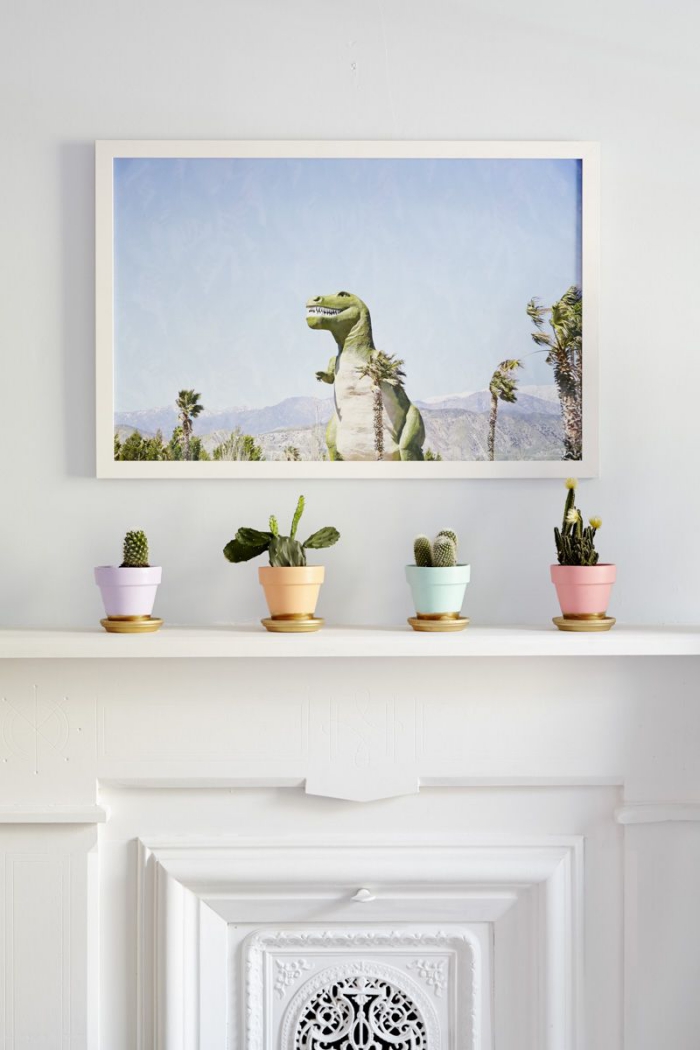 A unique lighting fixture and carefully picked abstract art in combination with colorful finishes come together to create a space that is playful and interesting.
A Charming Fusion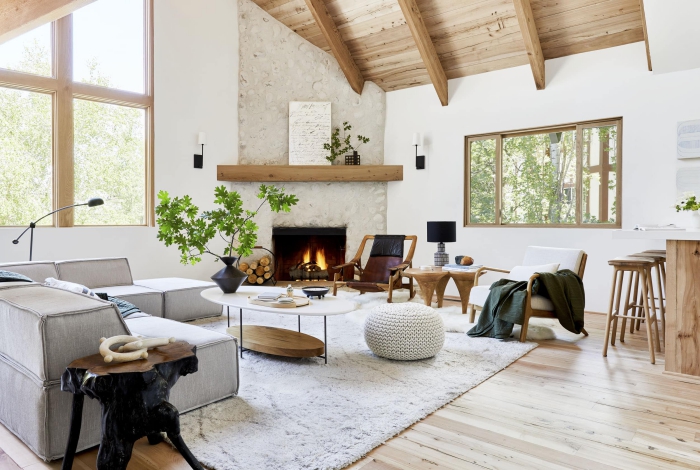 One of the best things about modern interior design is that it can be combined with other styles very easily. It is fun to create a modern eclectic living room which combines traditional and modern touches.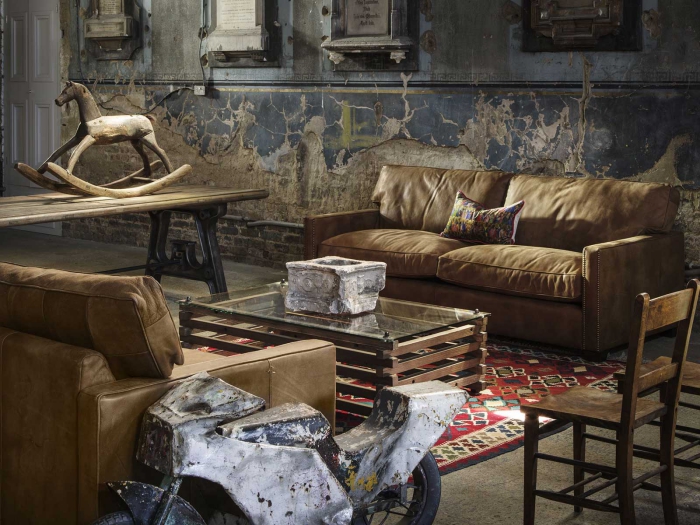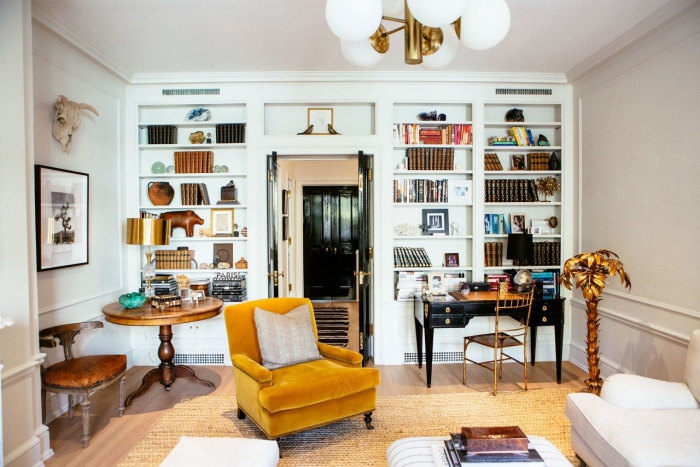 For example, you can have a space built in a traditional style but with modern furniture and color palette. This mix of styles is both original and charming. Can you imagine a modern cottage interior? It's not only possible but the combination will surprise you with its unique charm.
Colors, Colors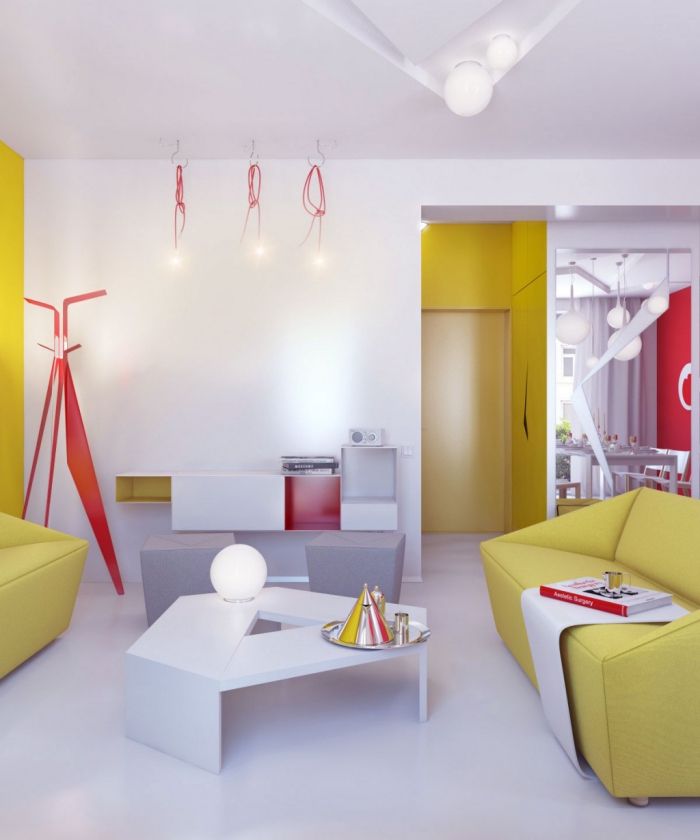 If you want to add a little excitement into a modern living room there is no better way than adding a pop of bright color. Bright yellow, fuchsia, deep blue or any other vibrant color will bring the whole room to life.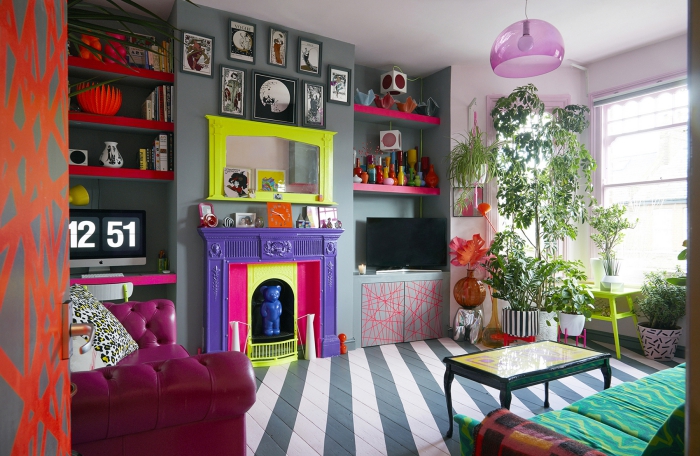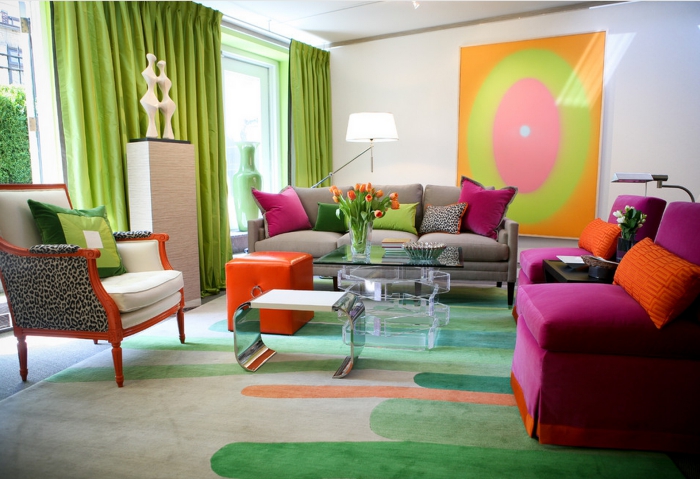 The color will stand out against the monochrome walls and will create a dramatic focal point. This is one of the simple and easy tricks that can bring a fun touch into a modern space.
Bring the Outdoors In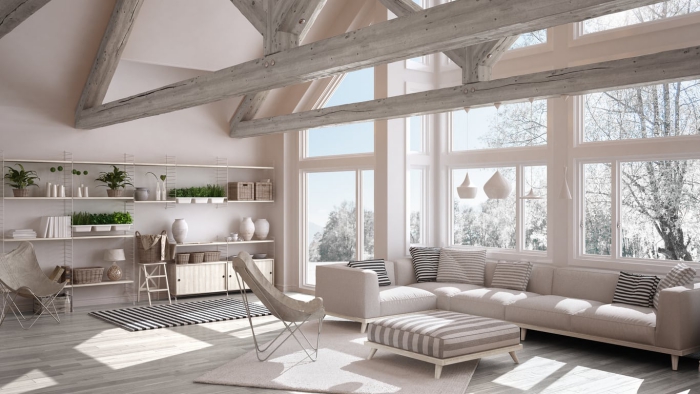 One way to bring the outdoors in is to install large windows. They open up the space and connect it to the outside. If you decide to do that, stick with minimal style inside without over-accessorizing. This way the space will look light, spacious and airy.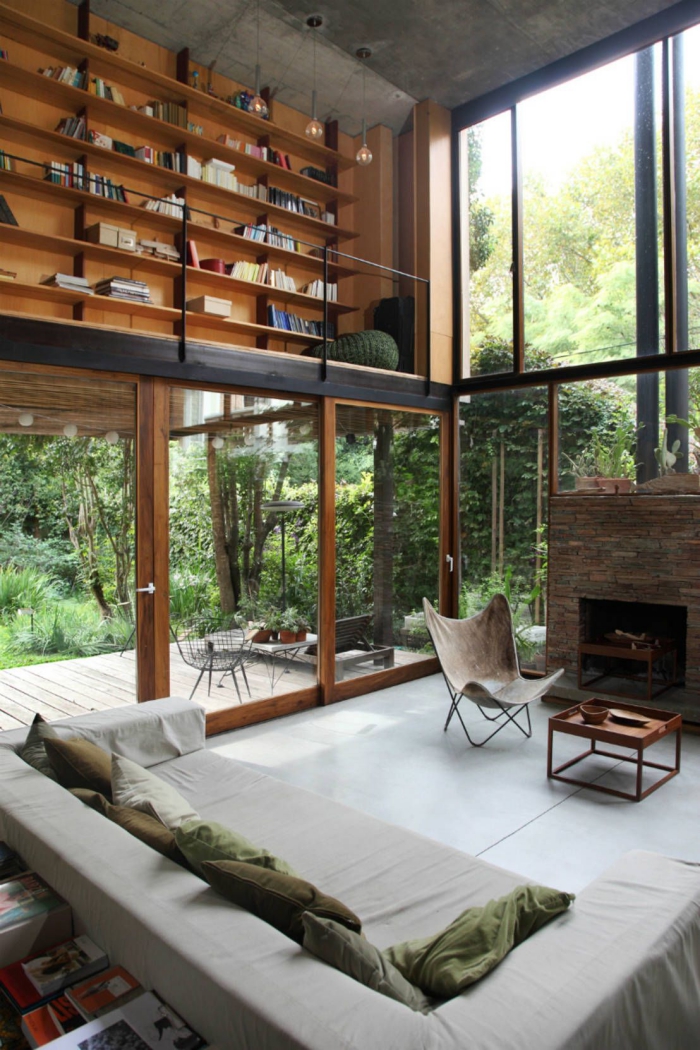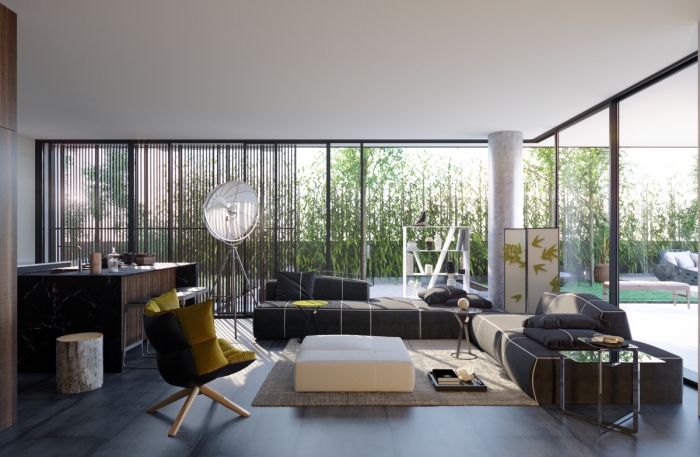 Can a modern living room be fun, cozy and inviting? Yes, absolutely! All it takes is a little bit of creativity, bold colors, soft furniture and a statement piece or two. You wouldn't believe how a simple rug can pull a modern room together!
We hope we have inspired you with our cosy modern living room ideas and shown you a different perspective of modern interior design.