Foliage, pumpkins, candles, baskets…the fall season is here! Some people started with the fall décor in August, but the season is here already, so it is time to get inspired and creative.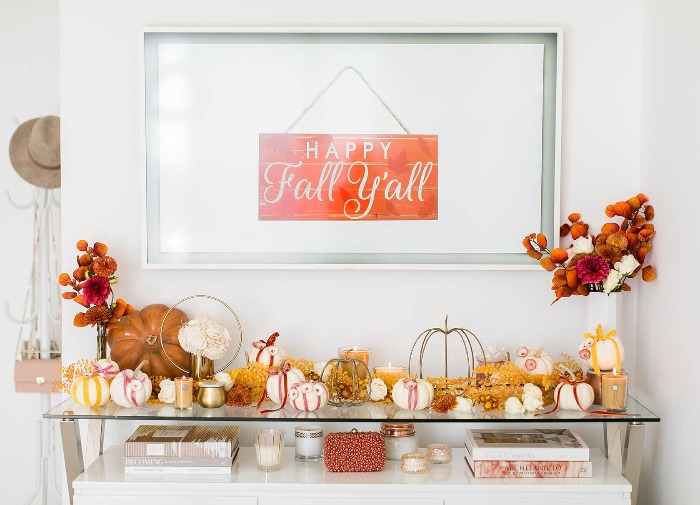 There are so many exciting holidays ahead to decorate for Halloween, Thanksgiving etc. Gather all the vintage pieces, natural elements, pumpkins and whatever you have around that inspired you and let's get working!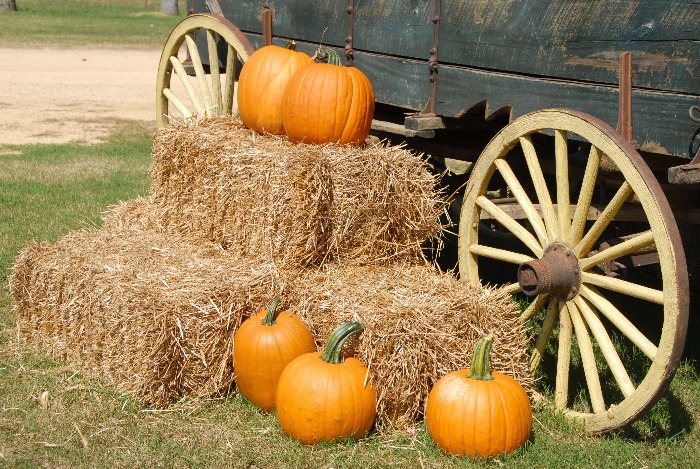 Here are some creations that we hope will act as a major inspiration.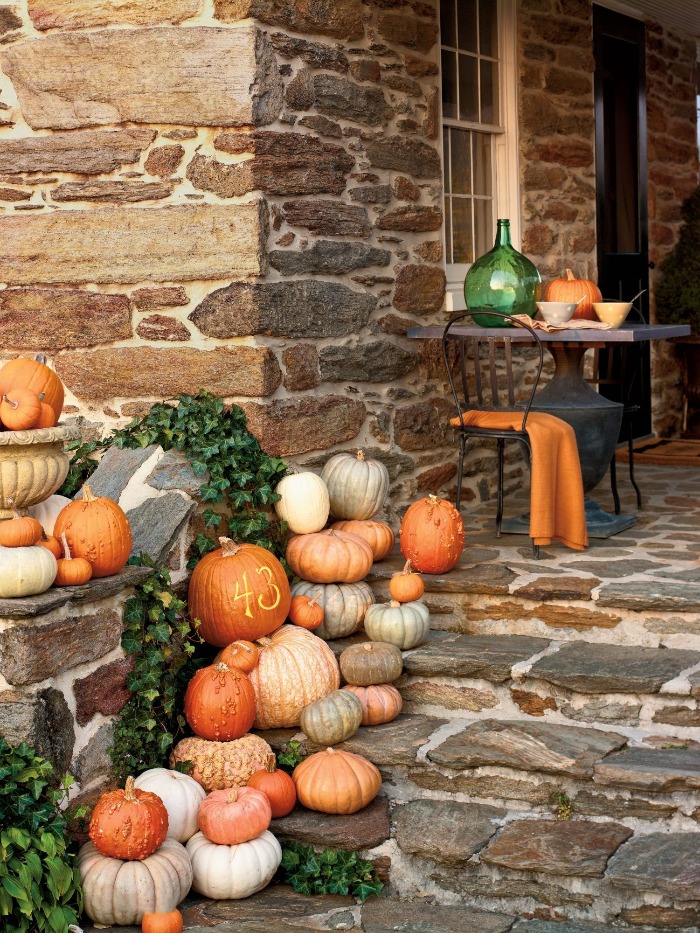 Country Fall Vibes
There is nothing better this season than a DIY fall room décor with country vibes. The country-style shows how simple it is to create elegance and beauty with natural materials. Place some pretty, colourful pumpkins and gourds under a cloche and you have instant, stylish fall décor. Take advantage of the wonderful array of pumpkin shades and arrange them to match.
Contemporary Fall Décor
Simple, modern and beautiful contemporary fall décor will brighten up your interior. You only need a few tall clear vases and spray paint. Fill the vases with small gourds or acorns spray painted golden. Or if you are looking for a Halloween version do them in black and add some spider webs. This is a formula that you can use for any occasion, season or holiday.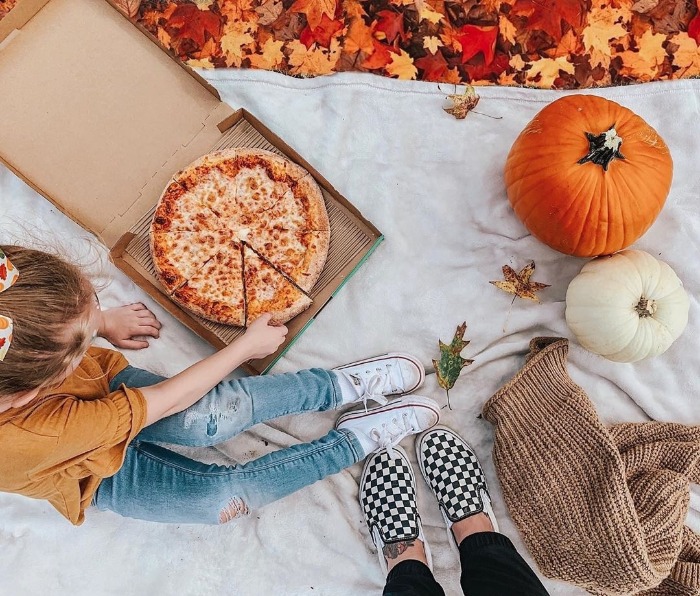 Outdoor Party
If you are organizing an outdoor event here is an idea for you. Take a bale of hay, wrap it like a gift with a big ribbon and decorate the top with pumpkins or flowers. This is a gorgeous decoration for your outdoor party area or for the front porch, deck or front yard.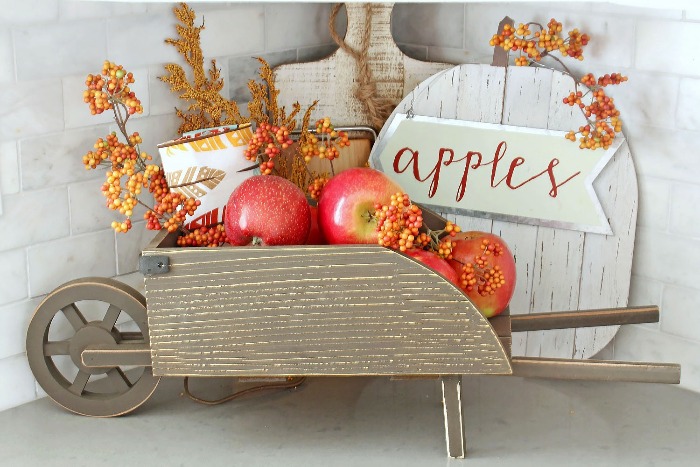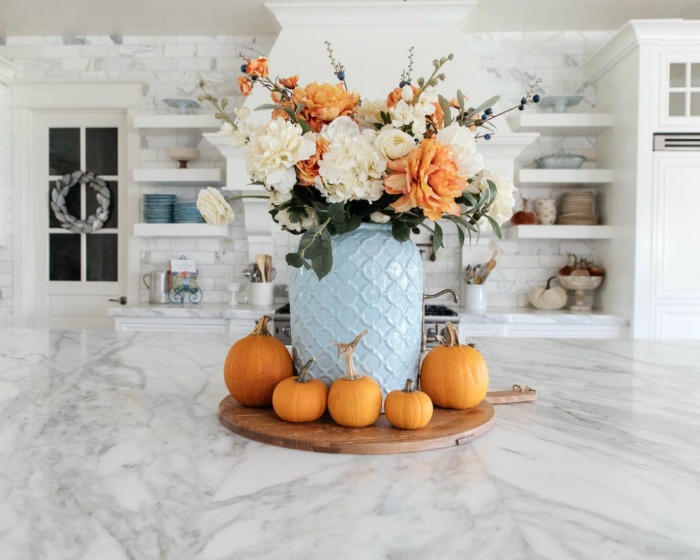 Fall Kitchen Decor
Use the old teapots, soup tureen or mason jars to store your acorns, gourds and other natural elements that you have collected outside. Decorate your kitchen in a simple and charming way with your little treasures.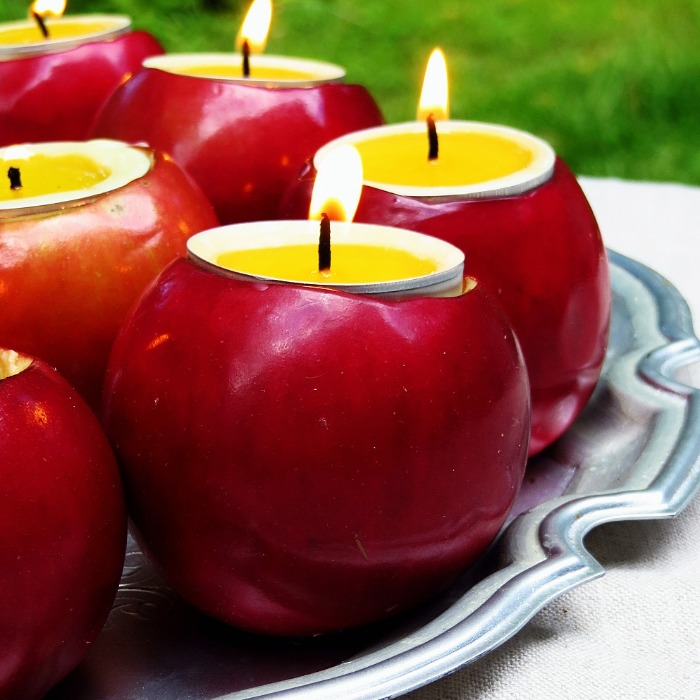 Delicious Candles
Here is a delicious and fragrant idea for fall living room décor. Carve out some apples or gourds and place tea candles in the centre. Pick bright red apples and enjoy the delicious smell that will fill in your space. You can also use mason jars for this idea.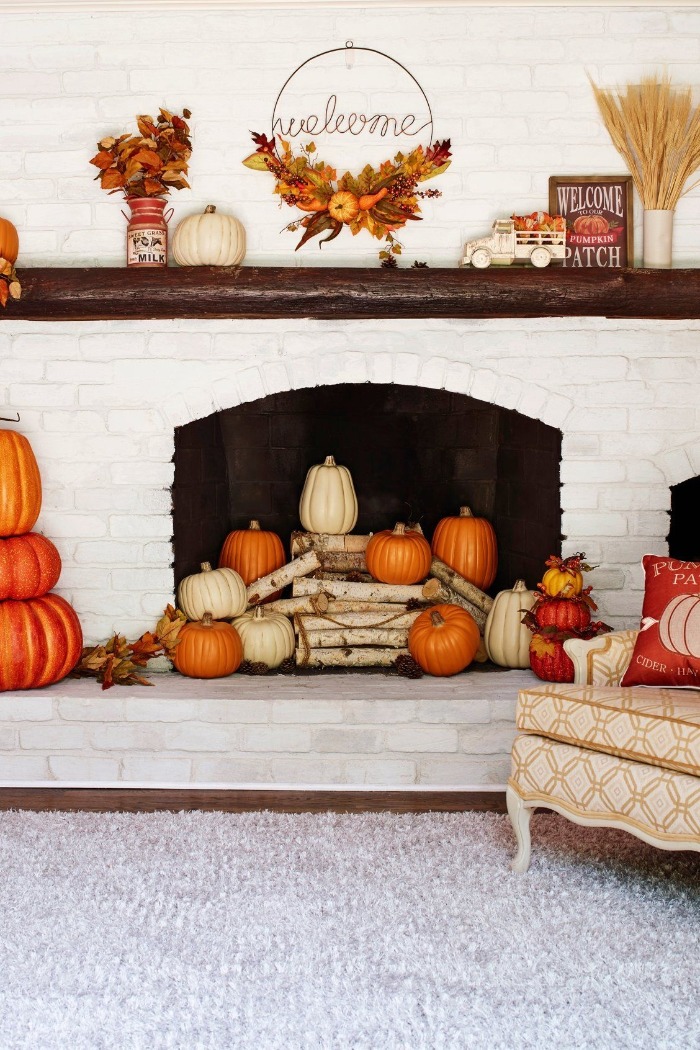 Invite the joy of autumn into your home with simple decorations that will spread the magic of the season. All these look picture perfect and will add a special touch to your fall decorating. You can go for the cottage vintage look or for the sleek contemporary style but it is up to you to make it as simple or as expensive as you want.
Have fun and don't forget you are capable of amazing things.