Who said low carb dinners cannot be super-fast? You should never compromise with your favorite culinary pleasures, they should be healthy and tasty, and not take much time for preparation. This is exactly where these easy low carb recipes come into play.
You can still enjoy your favorite range of guilt-free dishes. Check out our selection of low carb dinners that you can prepare quickly and fall in love with easily.
Vegan Risotto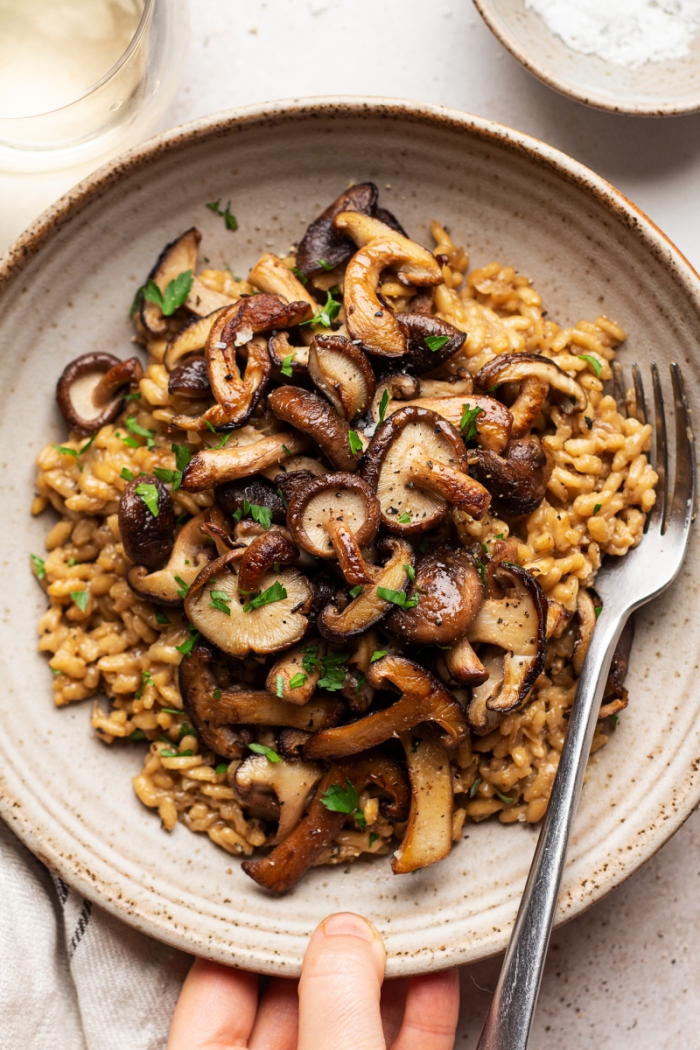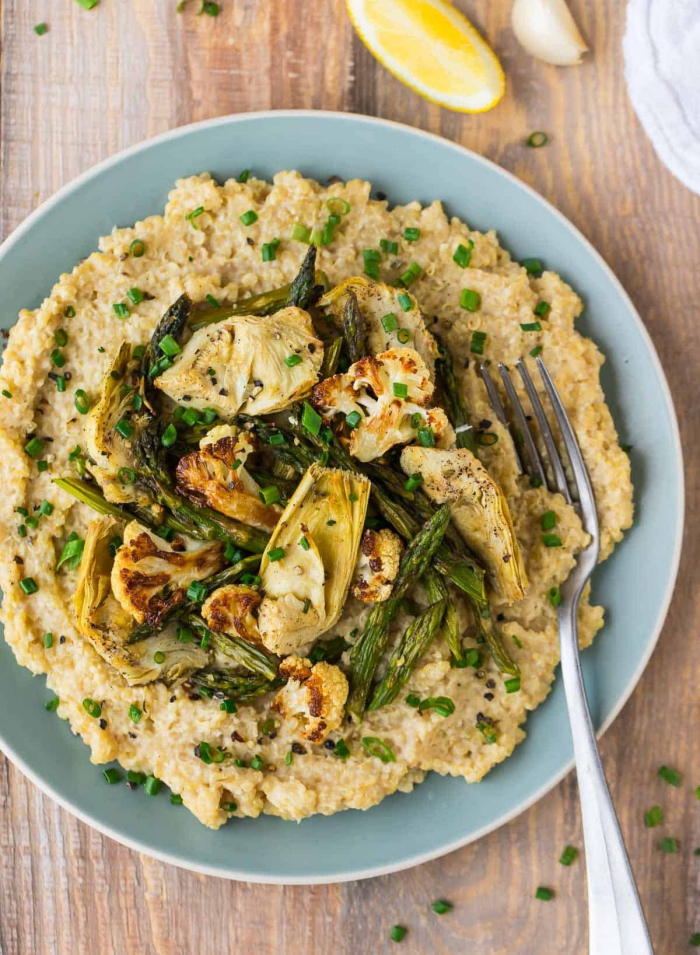 This cauliflower and mushroom risotto is very tasty and satisfying. Cauliflower is an excellent substitute for rice, and if you mix it with cauliflower puree instead of cream this will make it super extra creamy and light. Sauteed mushrooms add a savory, rich flavor and texture, and help to tone down the taste of cauliflower. No wonder this risotto is among our favorite low carb vegetarian dinner ideas!
Creamy Tomato Soup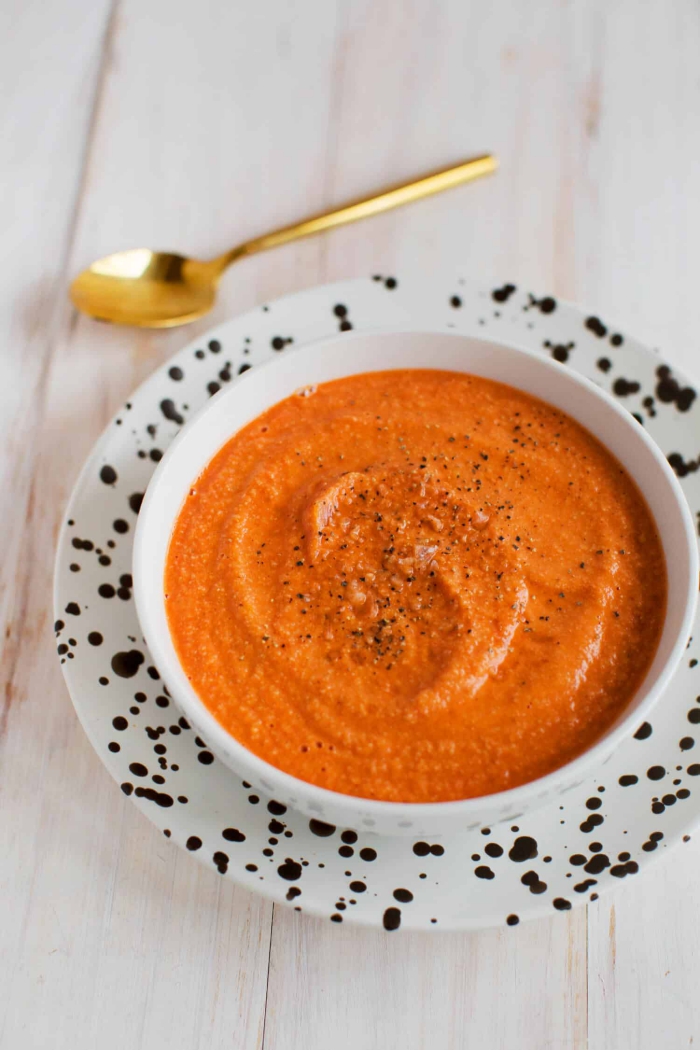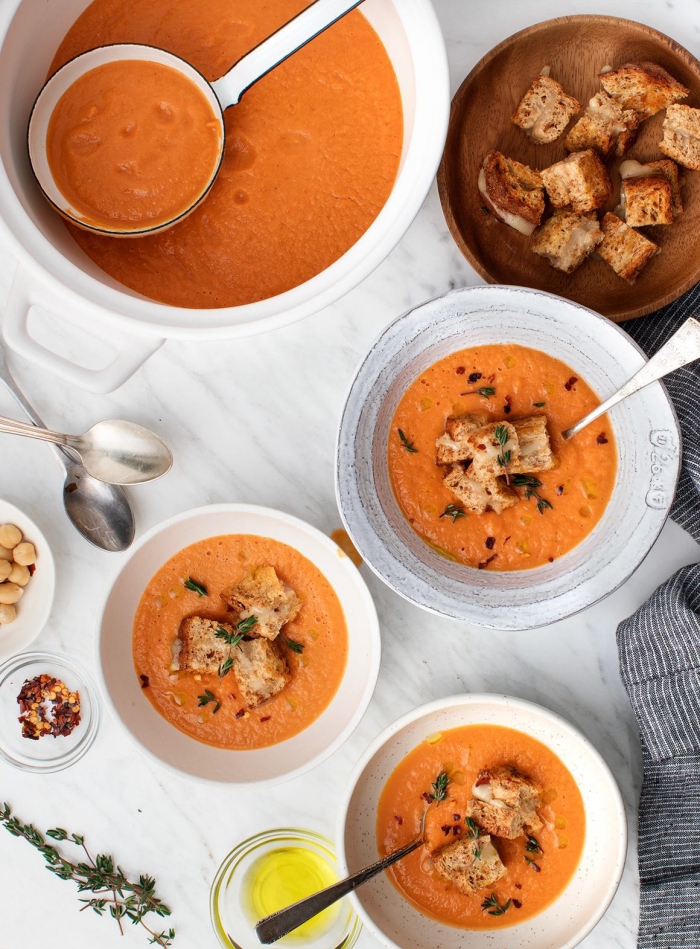 Here is another idea for a hearty low carb Sunday dinner. You can garnish the tomato soup with delicious, golden parmesan crisps. Just mix grated parmesan and breadcrumbs until the cheese melts and they become golden brown. Then put the ready mixture on the soup and there you have it, a delicious and creamy, warm dinner.
Tuna Cakes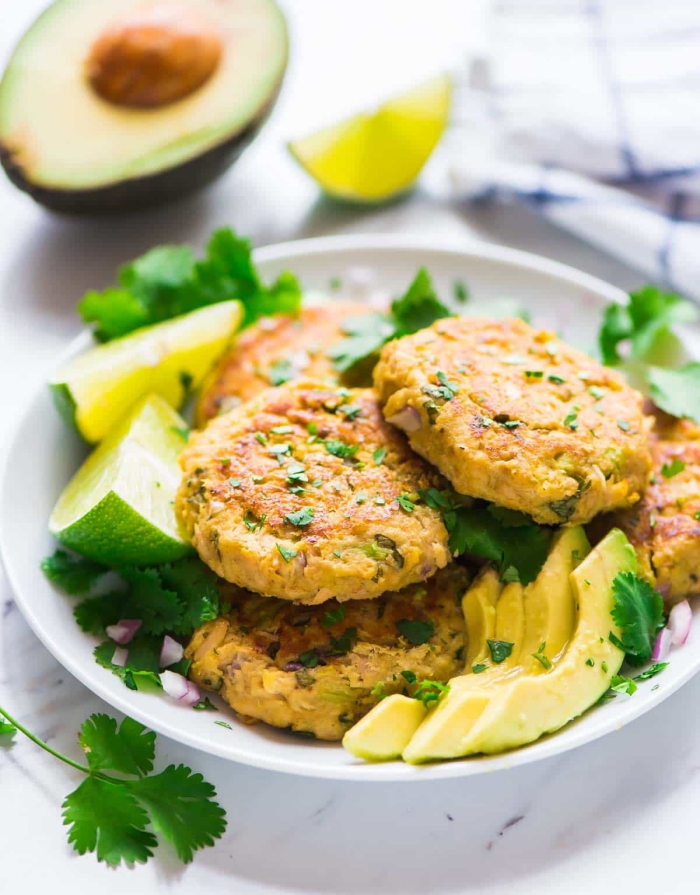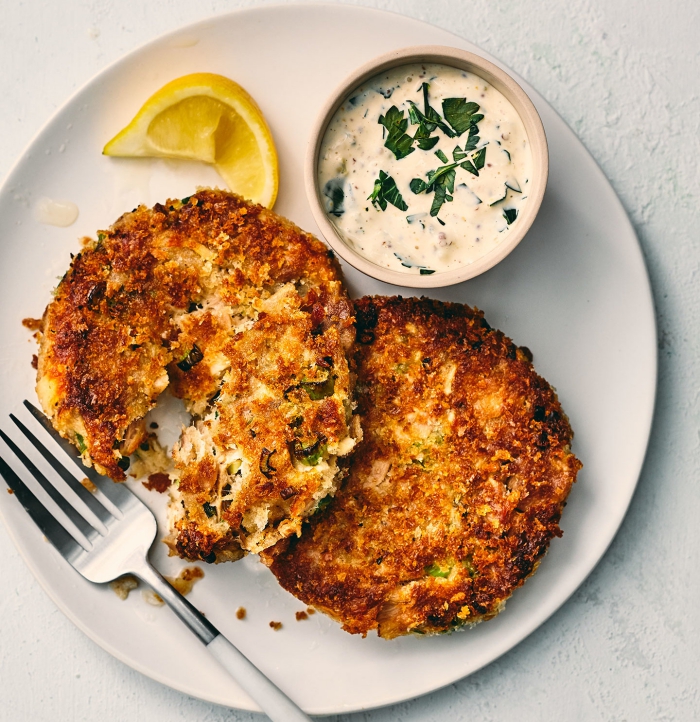 Everybody knows how to prepare a low carb salmon dinner, but fish lovers who are looking for variety can give these cakes a try. Tuna is omega-3-rich food which is very healthy and nutritious for us. For extra flavor, drizzle the cakes with a simple tahini dressing you have on hand. Serve with fresh and crunchy salad.
Zucchini Boats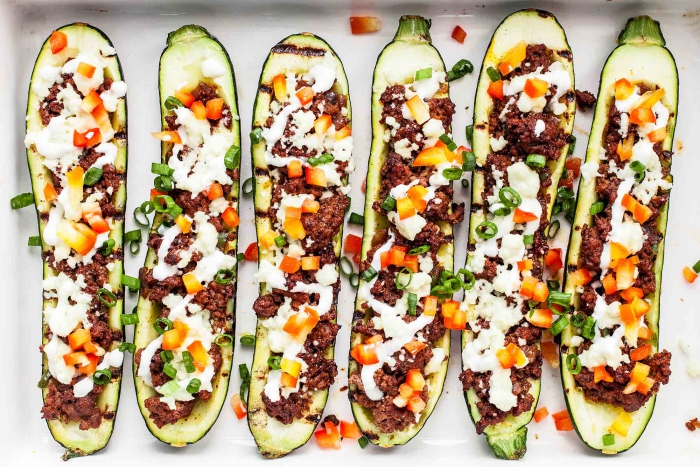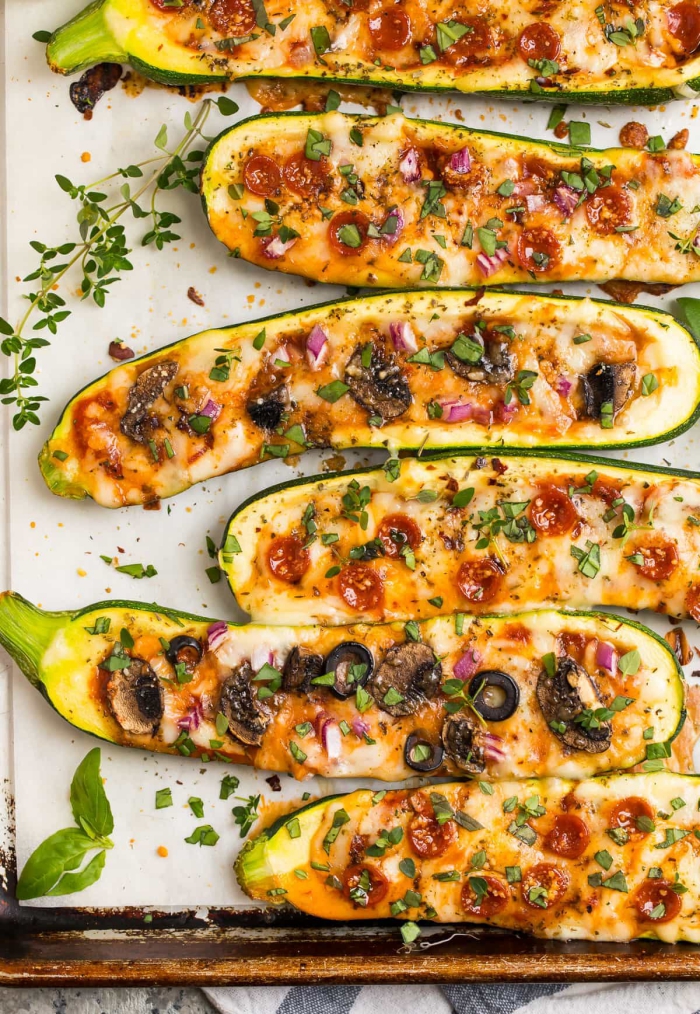 Stuffed zucchini boats come with a variety of delicious fillings. You can stuff yours with a mixture of cheese and sausage that will make this dish extremely satisfying. Steam the zucchini boats in a microwave, fill them with the mixture and bake until they get nice and golden on top. The leftover zucchini pulp can be used to make cakes or fritters; you can freeze it and use it later.
Egg Cups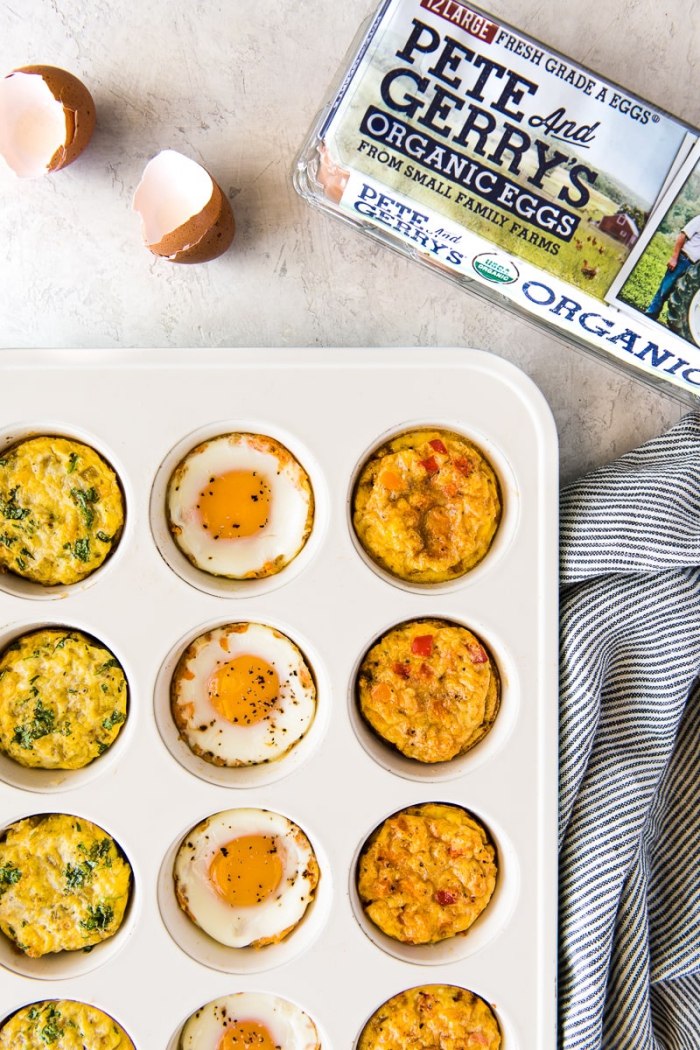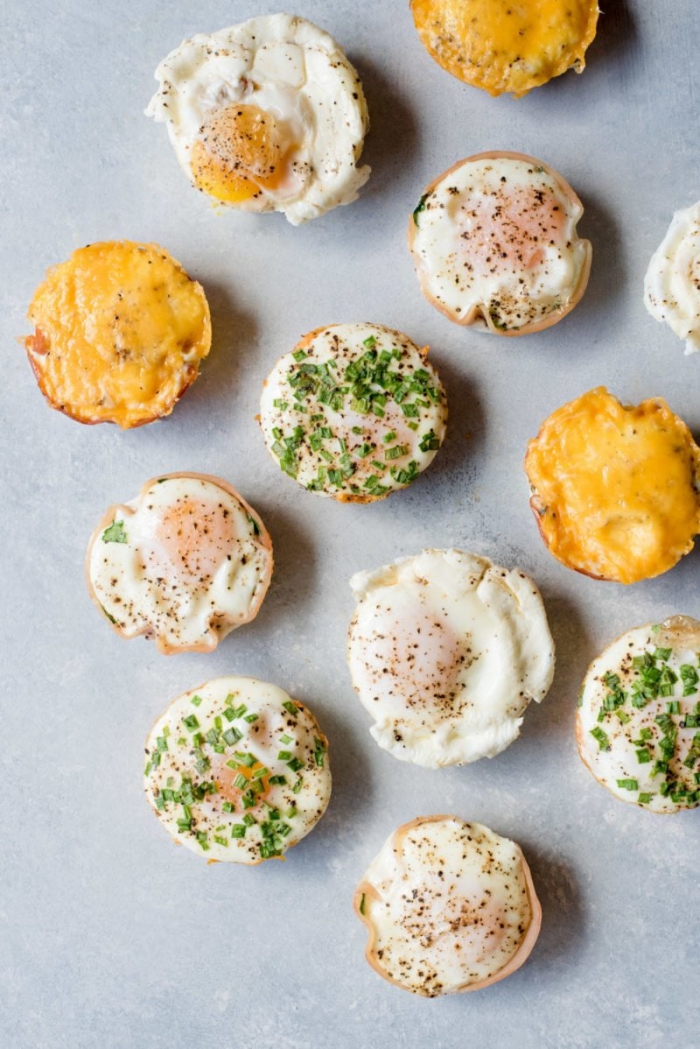 Use your muffin tin to create this tasty magic. This all-in-one dish is an excellent option for breakfast or for a low carb chicken dinner. Fill the cups with egg, add chives, spinach, cherry tomato and chicken, mix in some red and black pepper and salt. Then toss the tin in the oven and you have easy and delicious cups for everyone in the house.
Low carb dinners don't have to be just vegetables and meat. There are so many delicious, nutritious and healthy options to choose from. Always look for balanced meals which combine fiber, protein and other nutrients and are not just empty carb calories. Bon Appetite!