Preparing camping food on the spot can be quite time consuming. And after a full day of outdoor fun, who wants to start cooking complicated meals for the family? After all, camping is all about going out and enjoying time with the people you love.
We have good news for you! You can make incredibly tasty camping food without putting much time and effort. Some meals can even be prepared without heat. Here are several ideas for incredibly tasty camping food you must try next time you go camping.
Breakfast salad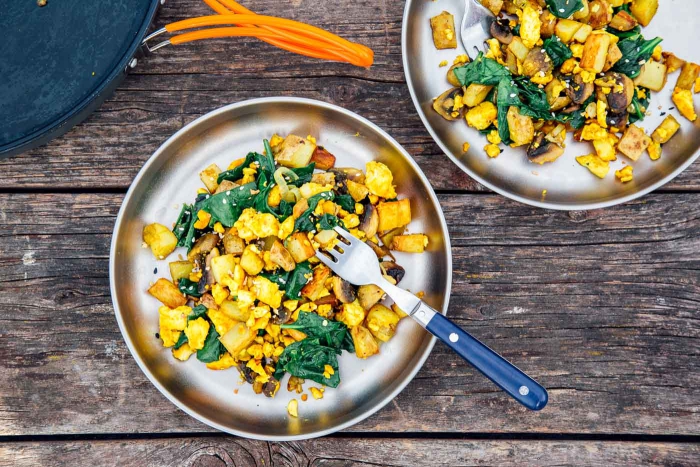 If you are ready to leave nice an early for your camping you can prepare a healthy, nutritious and delicious breakfast. This is not typical camping food but it is very easy and tasty. Try a salad with greens, avocado, black beans, salsa and corn. Of course, you can add boiled eggs that are a great addition to this morning meal. Veggies are among the best food for camping no cooler.
Peanut butter sandwich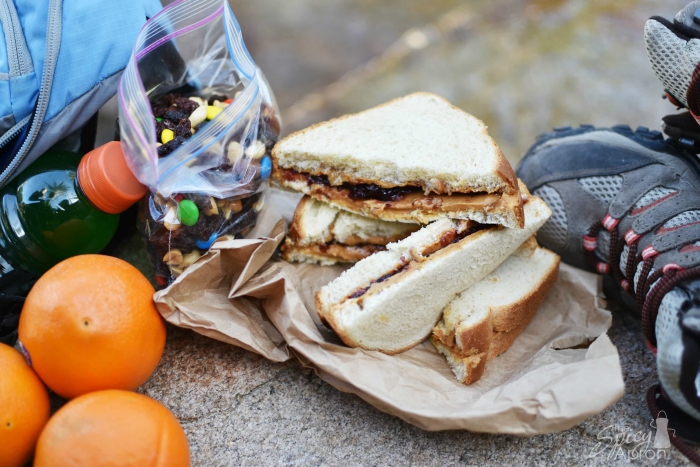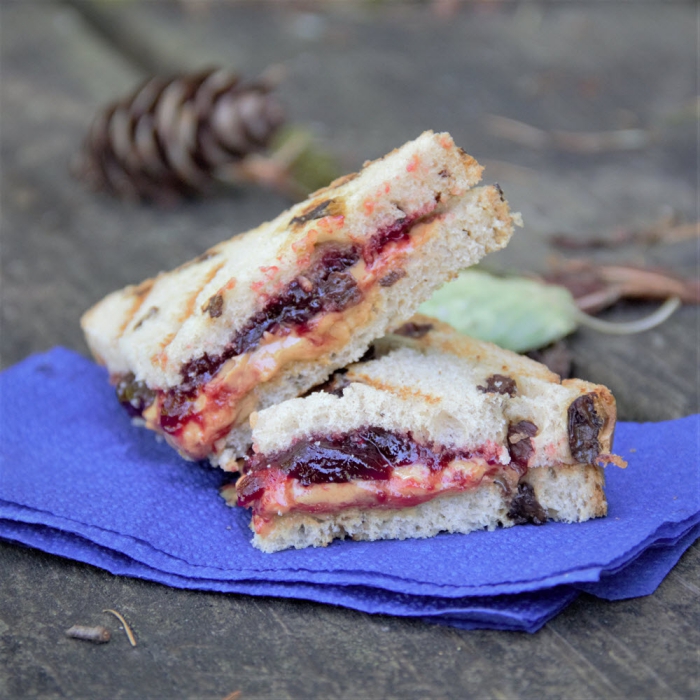 A peanut butter and banana sandwich with little protein is another great campout breakfast. This meal will give you energy that will power you through your morning activities. Plus, the sandwich is one of the best camping meals make ahead.
Grilled cheese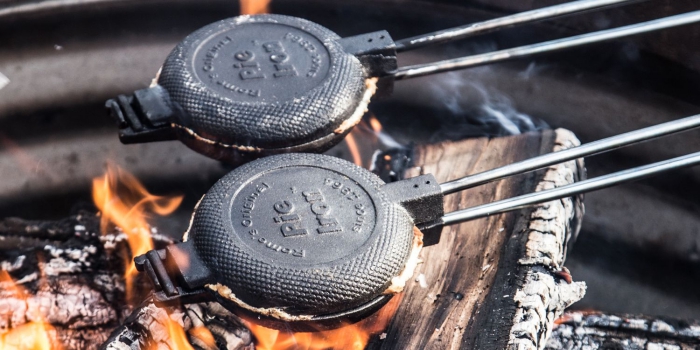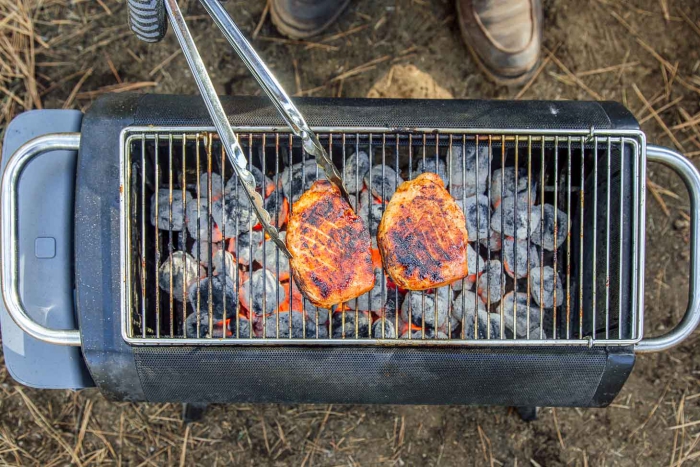 Grilled cheese is easy and delicious and is one of the fun things to cook on a campfire. You can put it on a slice of bread and enjoy it while it's hot and gooey.
Potato Boats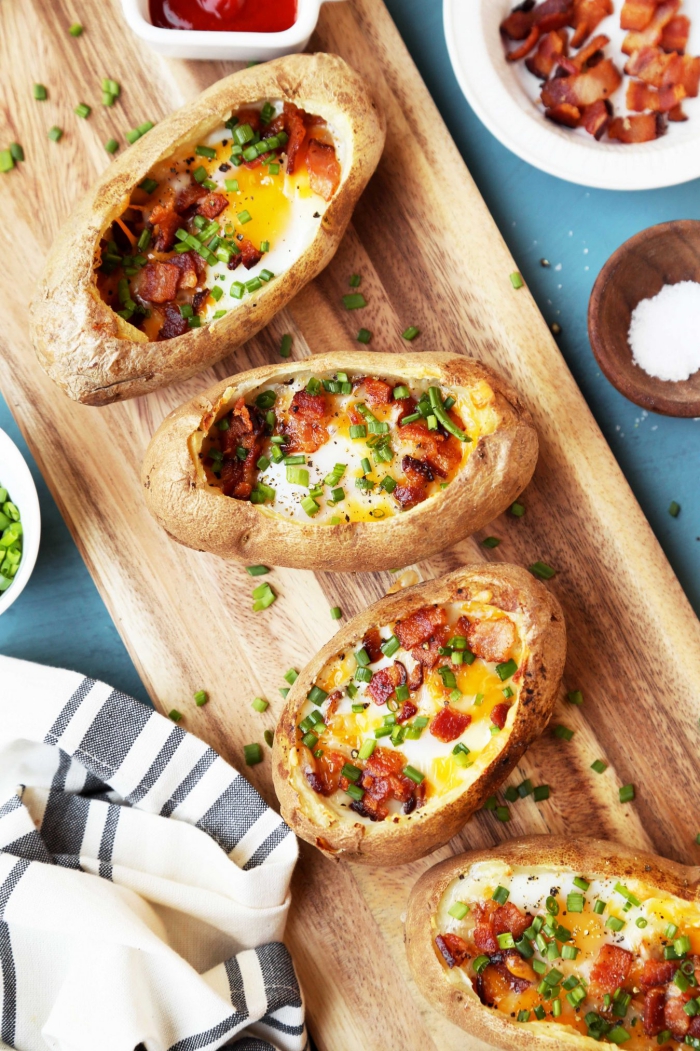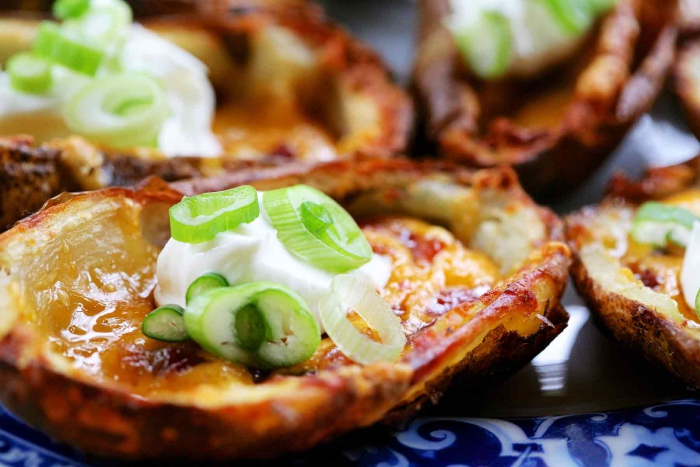 These are fun to make and super delicious. You only need bacon, ham, cheese and potatoes. Need we say more? Add some salad and enjoy this healthy meal.
Roast beef wrap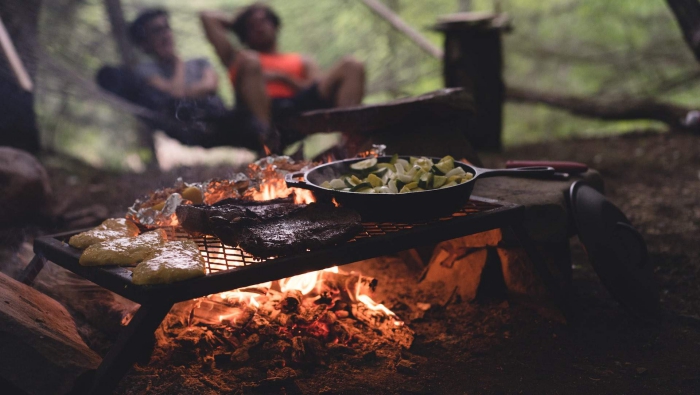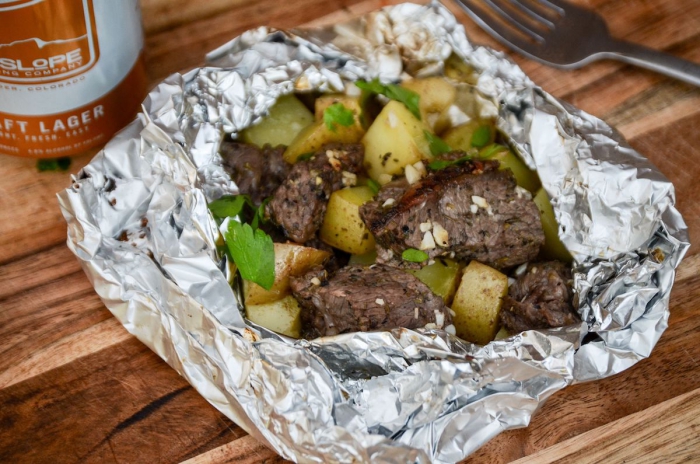 Wrap a tasty roast beef with lettuce, hummus, tomato, onion and cheddar cheese. Opt for a lot of veggies to make it a plentiful and tasty dinner.
Dinner spread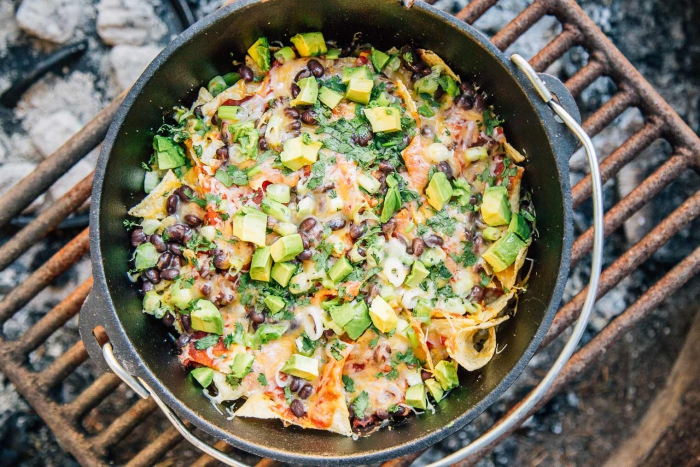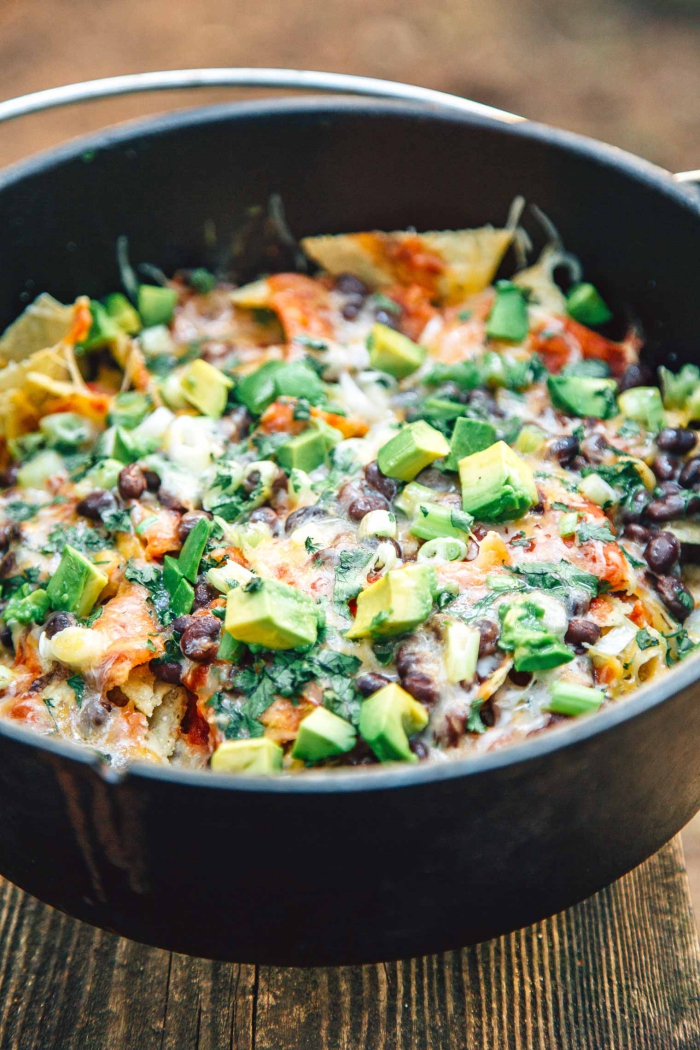 Make your own, fresh spread at the campsite. What about a delicious guacamole? Then take out chips, sliced carrots and have fun dipping those and enjoying the taste.
Tuna and chicken salad pasta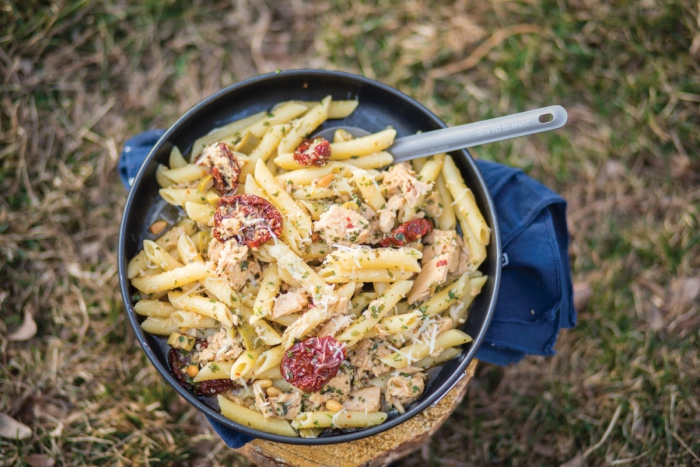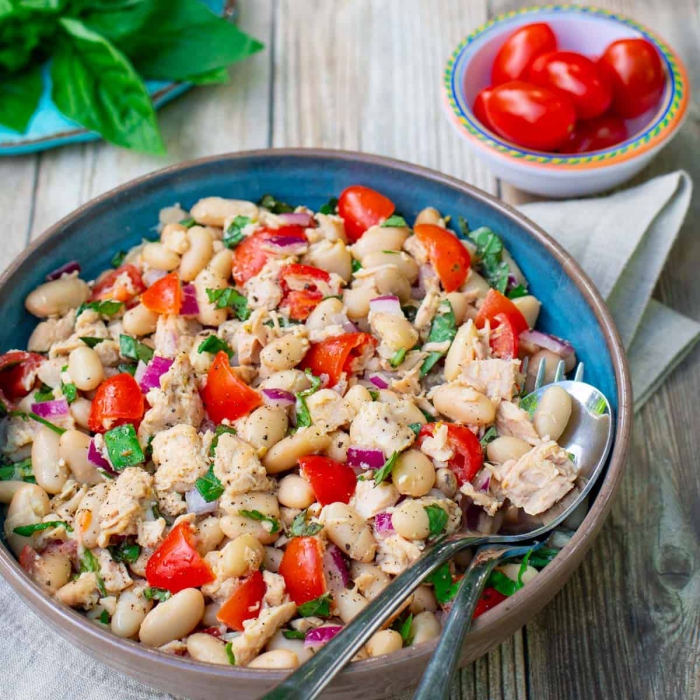 This salad is very easy if you make it at home. Toss some onions and celery for extra taste and there you have it a delicious no-cook dinner.
Turkey in a pita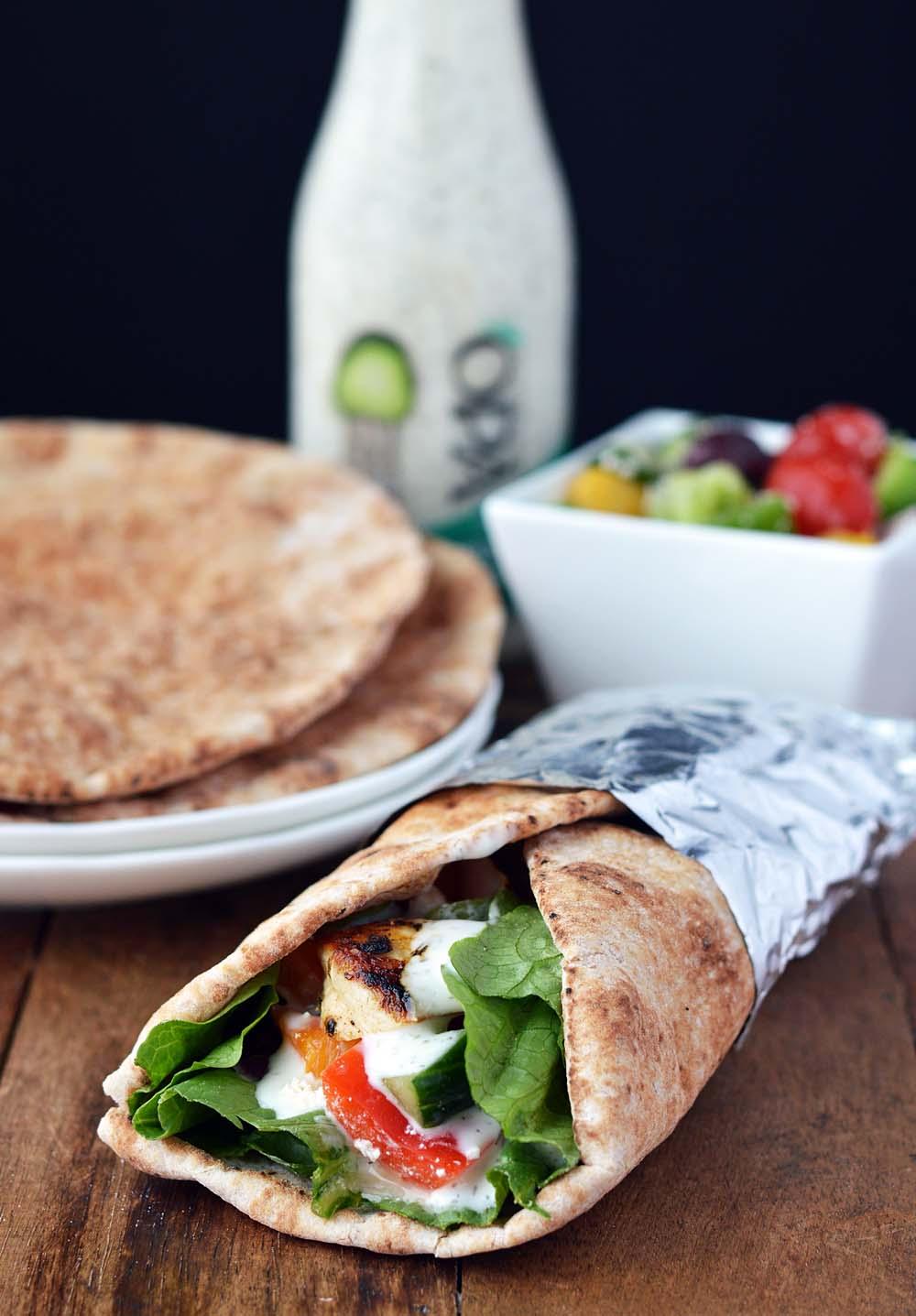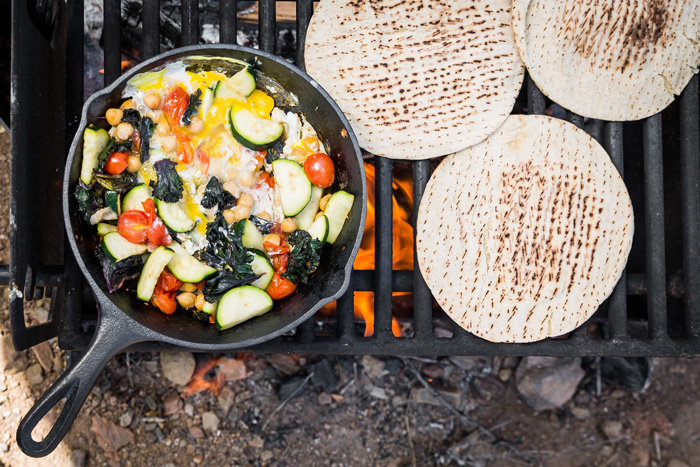 Cold roasted turkey gives a ton of flavor to this dinner. If you add cranberry sauce, red onions and lettuce you will have a great dinner for your family. Add some salad with mixed greens and this meal will be perfectly filling.
Are you ready to have a great time with your family outside? These camping food ideas will save you a lot of time and effort which you can invest in having an amazing experience together.