Hydration is very important for all of us and that means drinking more water. An adult needs around 1.5 litres of water a day to avoid dehydration and in hot days that rises to almost 2 litres. Unfortunately, tap water is not a good option in many countries. In some places, it is heavily treated because of its taste and properties. That's why it is best if it can be filtered.
A filtered water jug is the most effective and economical solution for your house water. The jugs have a filter cartridge that blocks the impurities and regulates the content of the water inside. The result is fresh taste and improved mineral and chemical content of your everyday drinking water.
If you want to enjoy cleaner water with better taste check our list of the best water filter jugs on the market.
Brita Marella water filter jug
This is a classic water filter which has a great design. It delivers delicious tasting water and comes at an affordable price. It is also slim, so it will fit into most fridge doors. The Brita water jug is also easy to use because it has a smooth-grip handle and flip-top.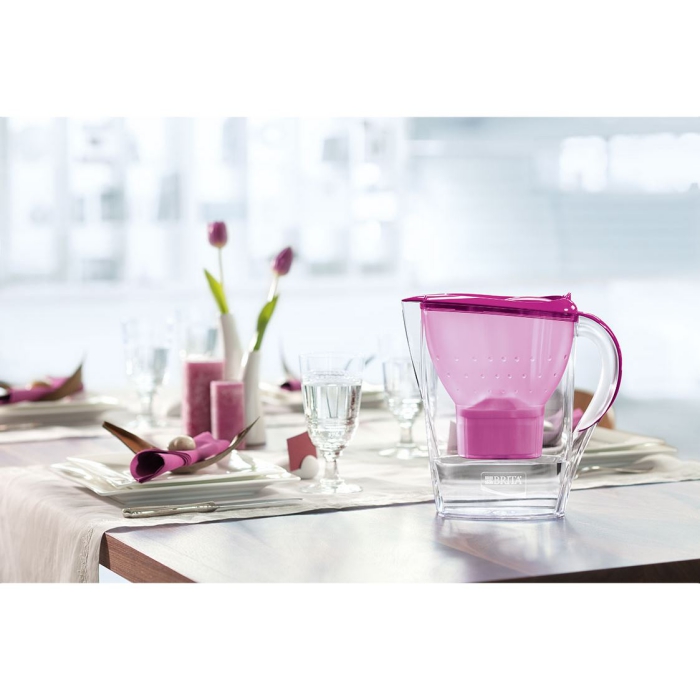 It is dishwasher safe. Another great thing about this water jug is that it will indicate when the cartridge needs changing. Plus, it comes in a variety of shades to match your kitchen or fridge.
ZeroWater 5-stage water filter jug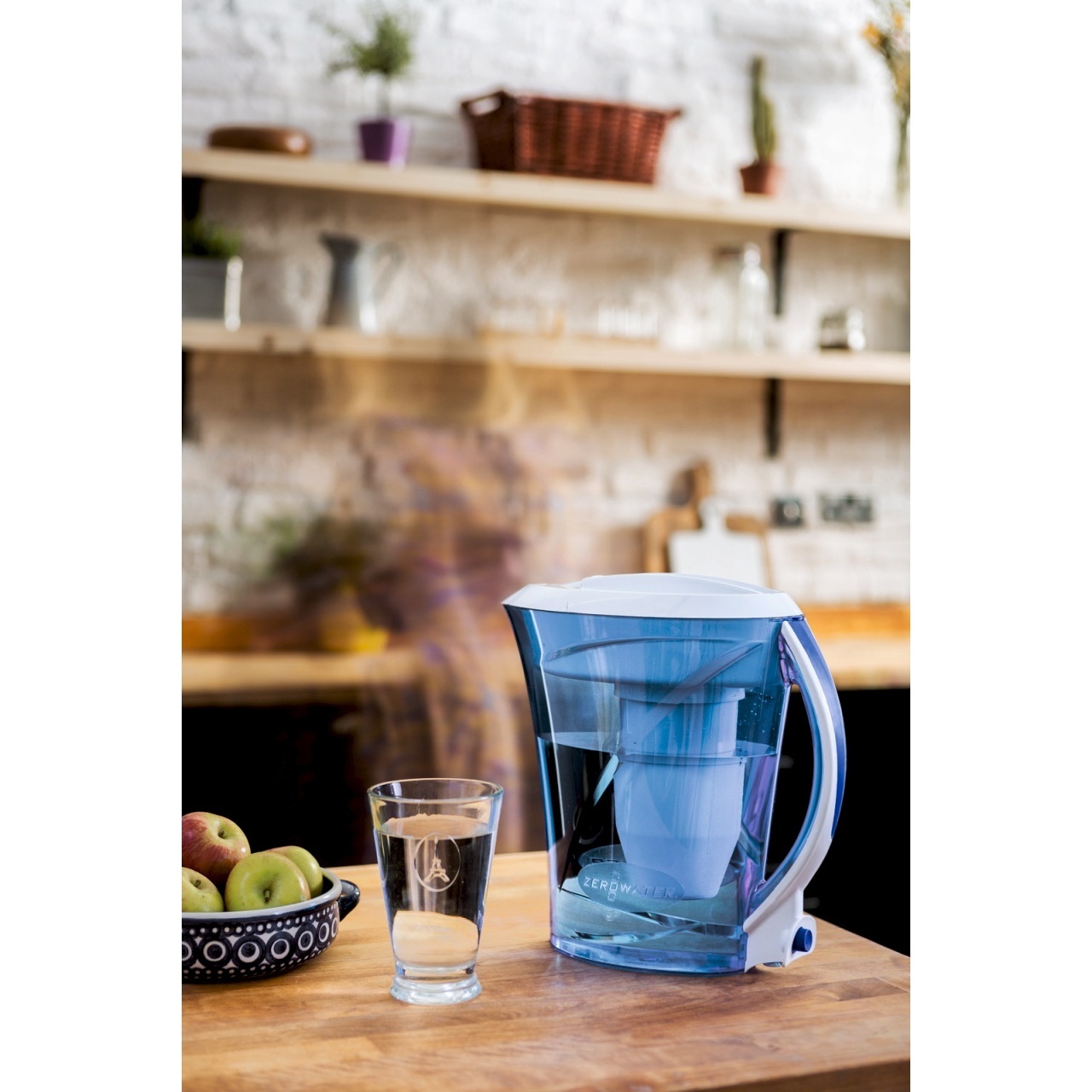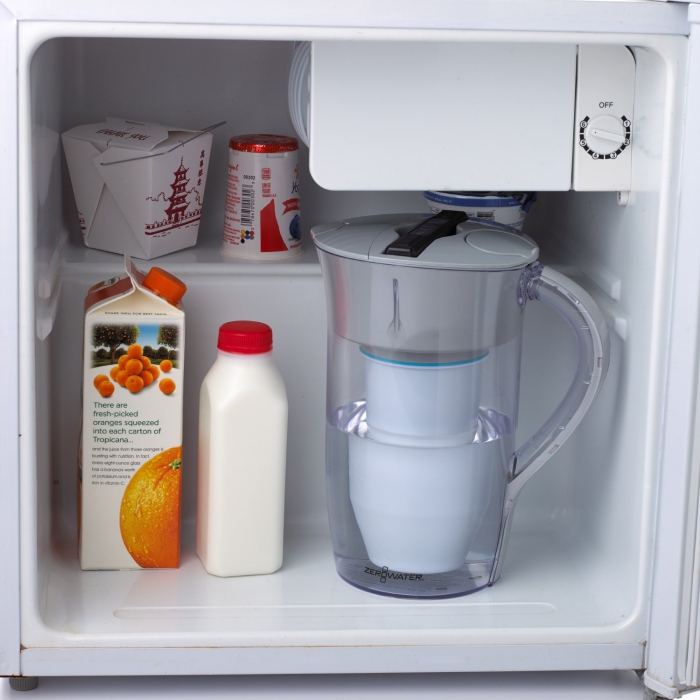 This jug is much better than any homemade water filter. It has a built-in water filtration system with five stages. This means the water in it is clean from chemical compounds, chlorine, nitrates, fluoride and lead. Moreover, the taste is great!
Aqua Optima Oria water filter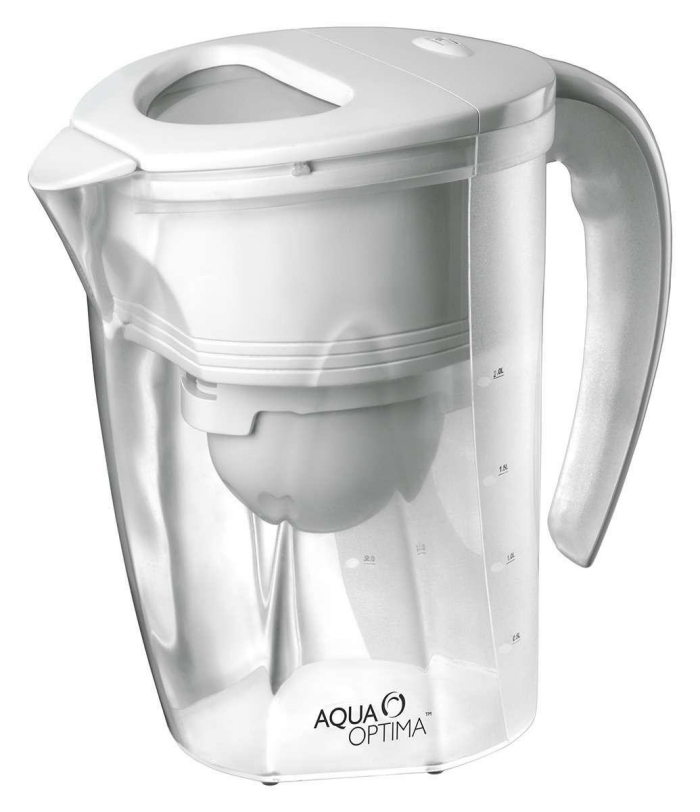 Aqua Optima Oria is functional and surprisingly affordable. Plus, it has a five-step filtration system.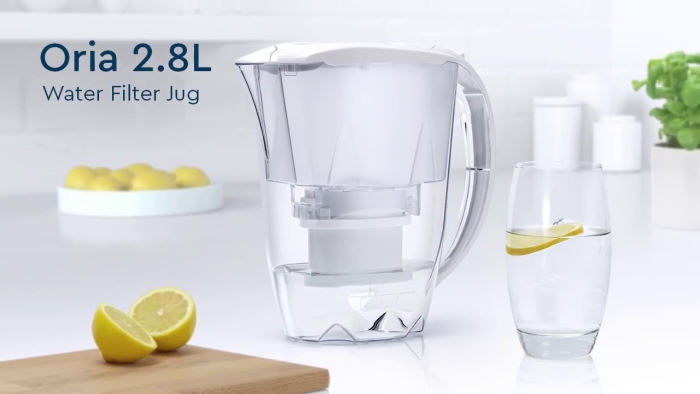 It is also compact and fits very well in your fridge door and it has a convenient pour-through lid which makes it easy to use.
Phox Alkaline water filter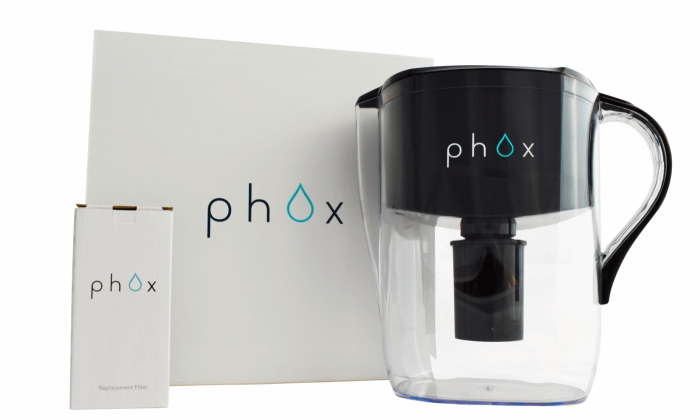 This product is great for families because it has a large capacity. Next to that, its major advantage is that it produces water with very good PH because of the natural active carbon inside.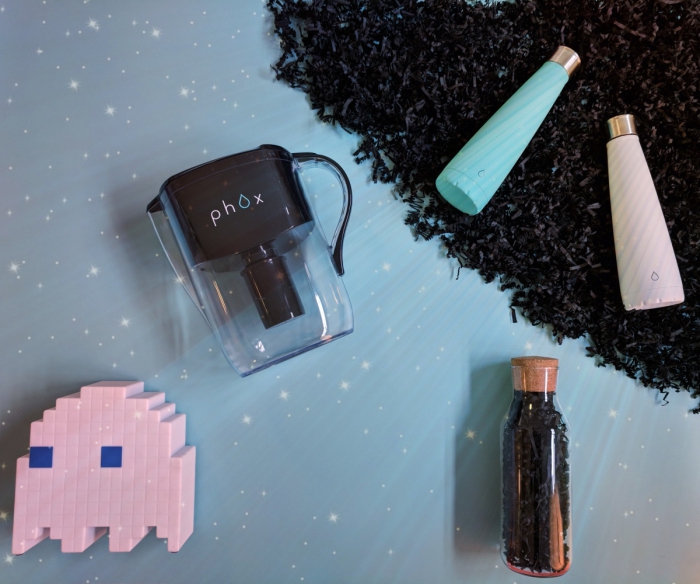 The Phox jug helps neutralize acid build in the body and also facilitate sports recovery.  However, If you want a homemade water filter without charcoal, maybe some of the other options on this list would be a better choice.
Black + Blum Eau Carafe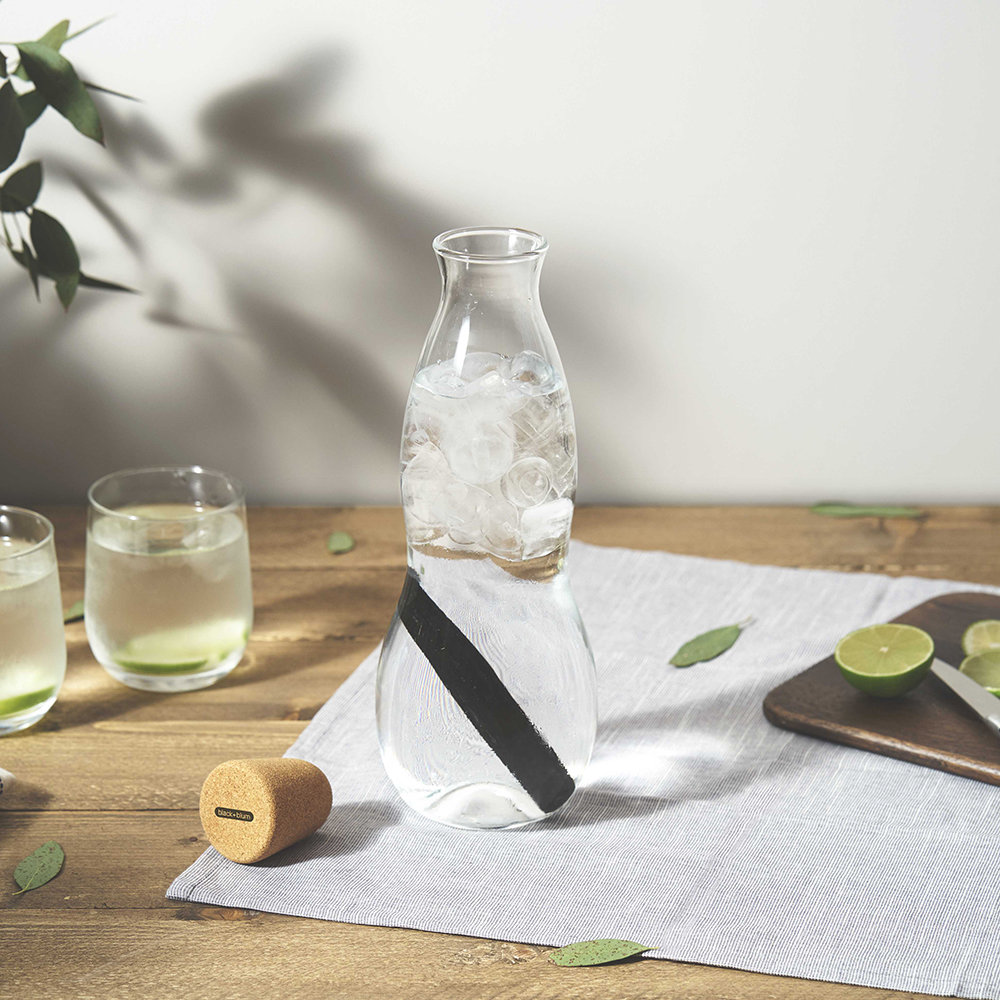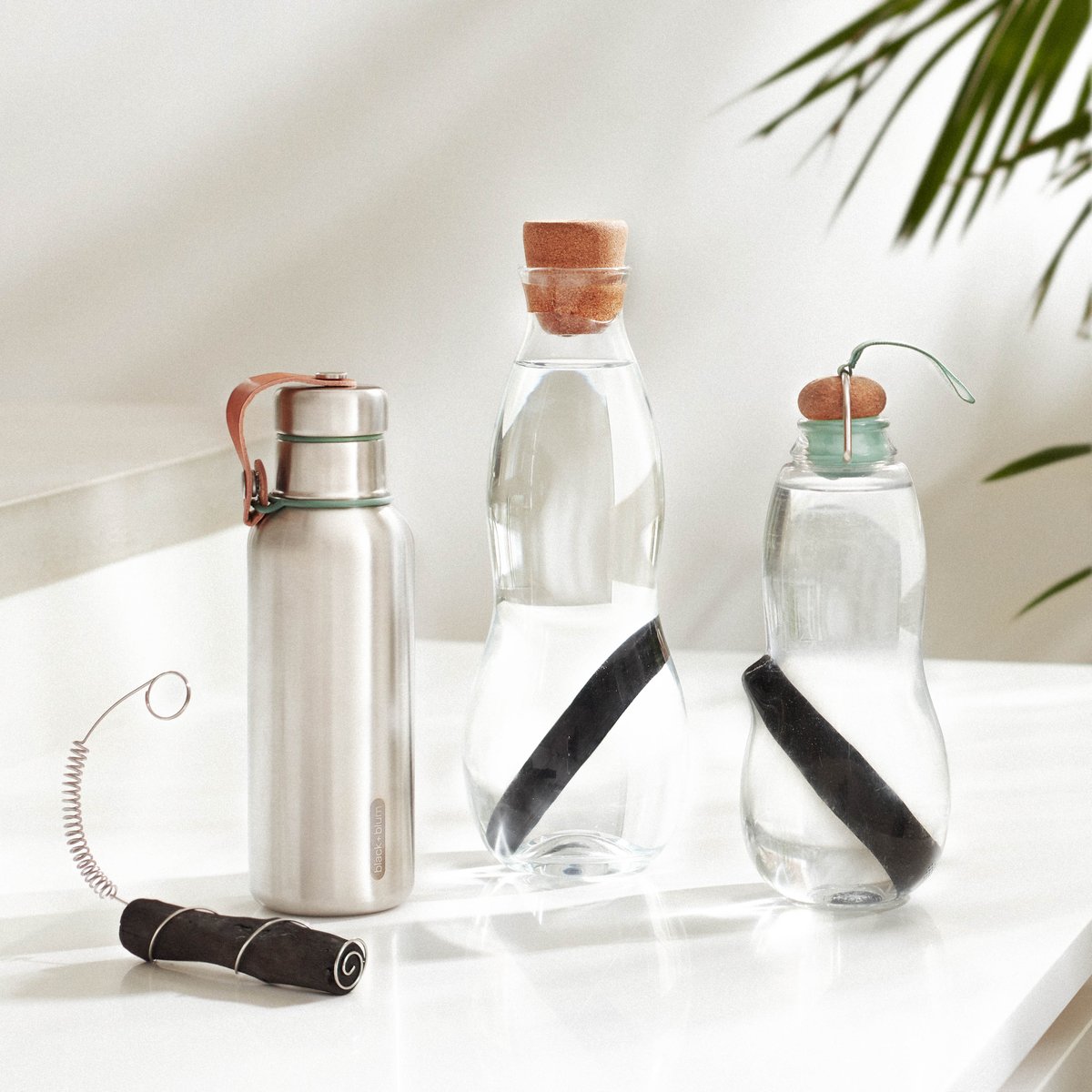 The fans of sleek and modern design, will definitely want this jug for your office or home. It is made of hand-blown glass and looks very elegant. Moreover, it adds minerals such as calcium to the water and removes chemicals from it. It also comes with an active charcoal filter with a long life. The carafe has an ergonomic design which makes it easy to hold and fit into the fridge.
If you are looking for an easy, affordable and effective solution for healthier and better hydration the water filter jugs in this list are perfect for you. Here you will find anything from durability and eye-pleasing design to classic water jugs and budget-friendly options. Make your choice and start drinking healthier and better-tasting water today and improve your quality of life.