There are only few days before Easter. So, it is time for decorating. Here are 5 simple home décor ideas that will help you invite the joy of the holiday into your home.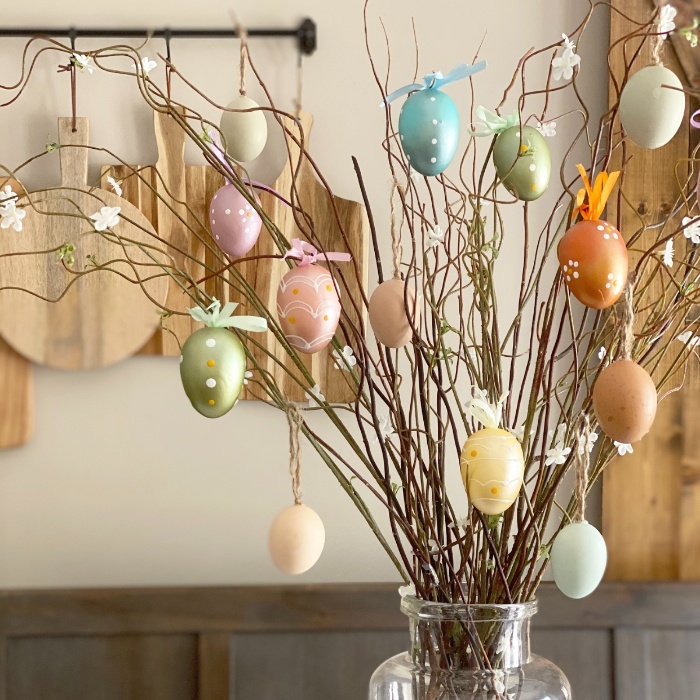 #1. Easter Tree
You are looking for a simple living room wall décor? Or maybe you are wondering how you can easily turn your space into an Easter magic land? Whatever the case might be, consider making an Easter tree or cracked Easter eggs. To make an Easter tree, simply fill a vase with twigs or branches and hang colored eggs from them for a festive display. On the other hand, you can also buy cracked paper eggs and paint them. Then fill them with holiday ornaments or small figurines and display them on cut branches.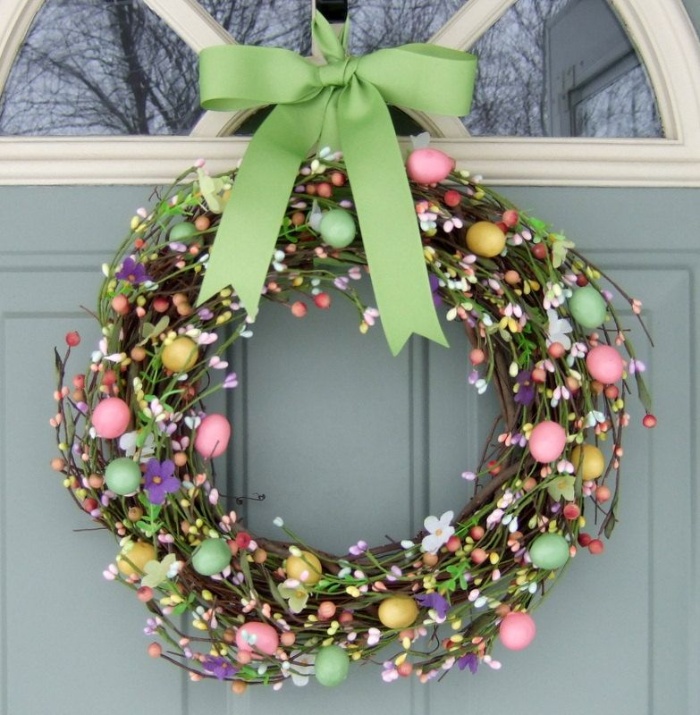 #2. Springtime Wreath
You want to make a simple traditional décor that can symbolize both Easter and springtime? If that is the case, make your own wreath. On the one hand, you can create a fun bunny-shaped grapevine wreath. You can also pick up greenery and seasonal flowers and turn them into a flower wreath for your front door.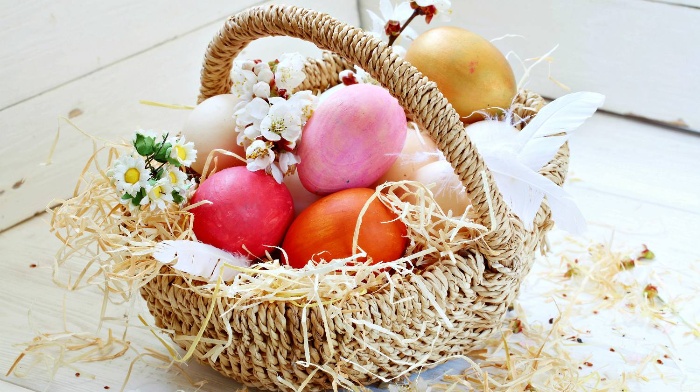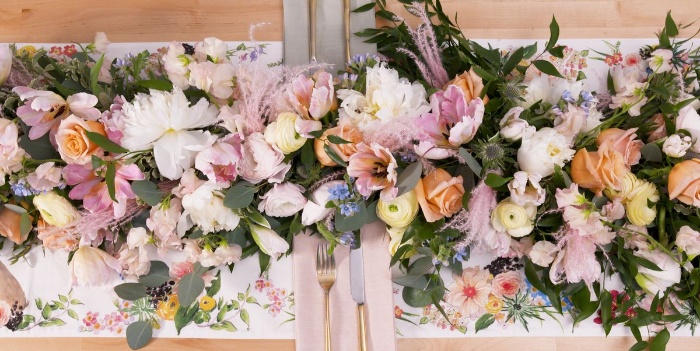 #3. Easter Centerpiece / Easter Basket
What a better way to add some color to your dining or living room than to make an Easter basket? You can grow your own ryegrass in a flat container within 10 days. Then place the container in a basket and decorate it with bows, eggs, skewers of marshmallow chicks, etc. Another option is to fill a tray with votive candles and to add eggs, bunny figures and candies.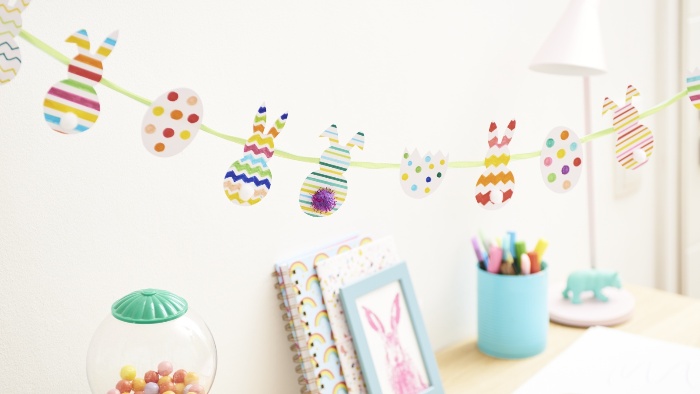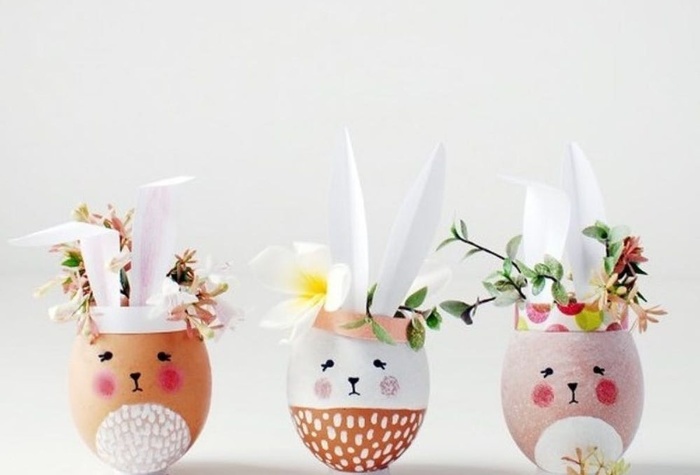 #4. Egg Garland
You are looking for simple home décor for your staircase? If so, make an egg garland and decorate the staircase in no time. To do so, simply string colorful hallow eggs onto a ribbon or string and store the garland carefully.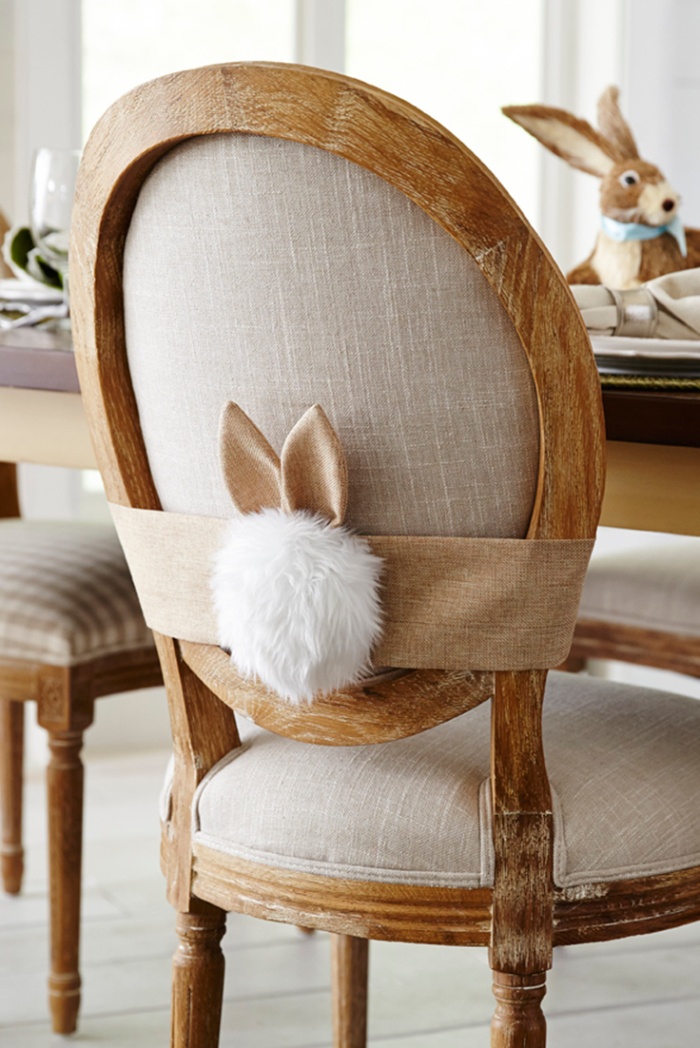 #5. Easter Chair Bunny Cover
You have already decorated the other rooms in your home, except from your office? No worries. Here are some easy office décor and simple study room ideas. First, you can make a pretty bunny banner from a plain piece of canvas fabric and attach it to the wall / window. Second, you can order bunny covers and decorate your office chair. Third, you can just add a small Easter centerpiece to your desk. Fourth, you can surround yourself with Easter flowers and plants. Fifth, you can always grab a few chocolate eggs or bunnies and turn your shelves into an Easter garden.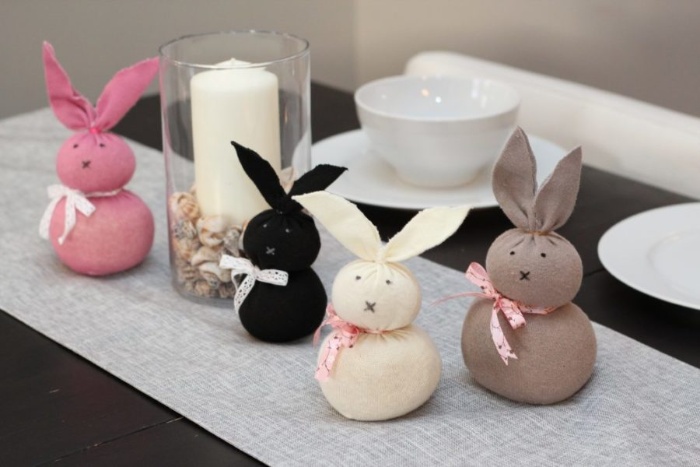 Naturally enough, there are plenty of other Easter decorations you can give a try. These include washi tape Easter eggs, printable Easter signs, hanging Easter egg decoration, etc. Yet, even if you don't have time or spare resources, you can choose from the simple home décor ideas we shared above. We wish you happy Easter!