Nothing says Easter like a colorful Easter egg. Nevertheless, people around the globe approach the tradition of boiling eggs for dying differently. Sometimes Easter eggs are just a part of a bright and colorful spring decoration. In other cases, they represent cultural differences and religious beliefs.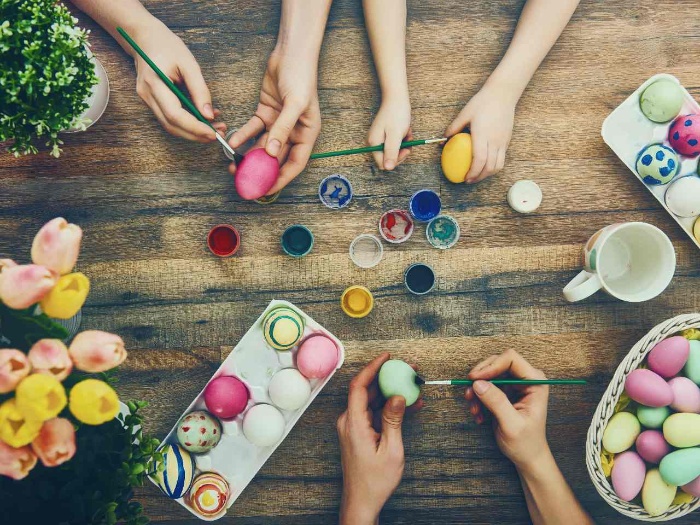 You want to gain a deeper understanding of the Easter egg traditions in different countries? Or maybe you just need some inspiration for a decorating party? Whatever the case might be, you are in the right place. Let us explore together 7 of the most gorgeous Easter egg designs from different parts of the world.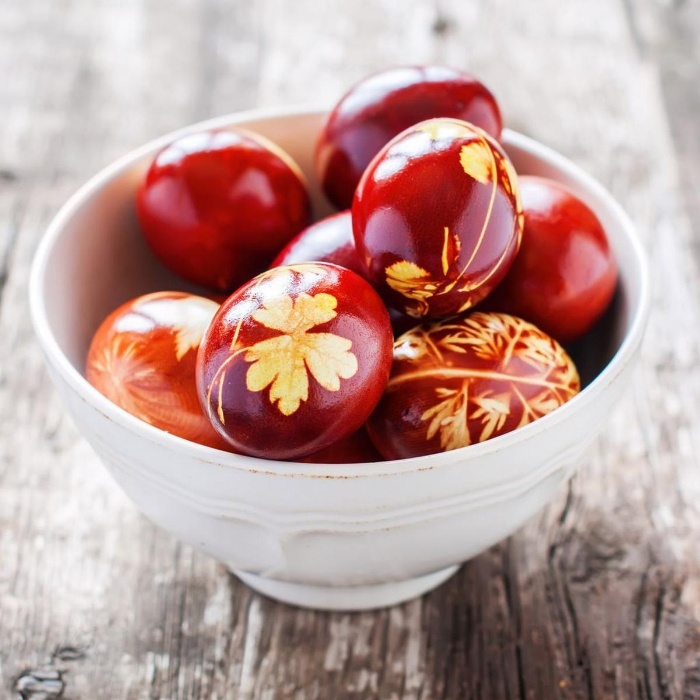 GREECE
Dying Greek red eggs (a.k.a. Kokkina avga) is one of the brightest symbols of Easter in the beautiful Balkan country. According to the Greek Orthodox tradition, red represents Christ's blood at the time of his crucifixion and the cracking of the egg symbolizes his resurrection.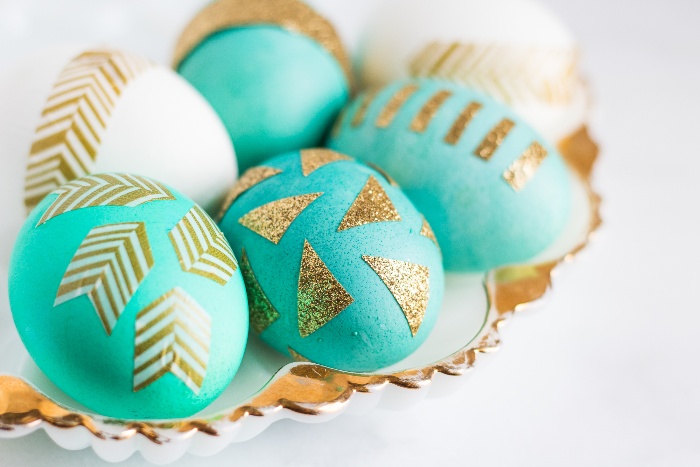 JAPAN
Easter egg traditions in Japan include using Washi paper. This is namely the fibrous material Japanese use for origami, prints, clothing, etc. To do washi eggs, first, hollow out the eggs, wrap them in washi paper and cover them in varnish. Your Easter eggs will become extremely beautiful because washi paper features colorful designs that incorporate birds, flowers and traditional ornaments.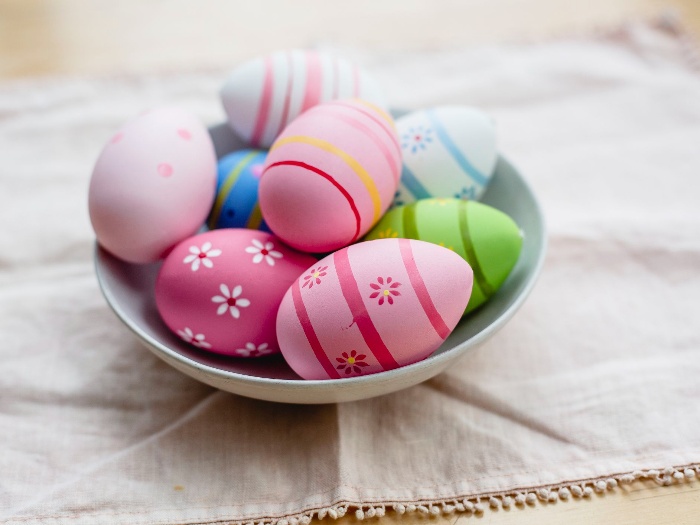 GERMANY
It is not uncommon for Germans to dye and hunt eggs. Nevertheless, Easter egg traditions in Germany also include egg smashing, rolling eggs down a hill and decorating trees with ornate eggs. In addition to Easter, people also hand out eggs as Valentine gifts.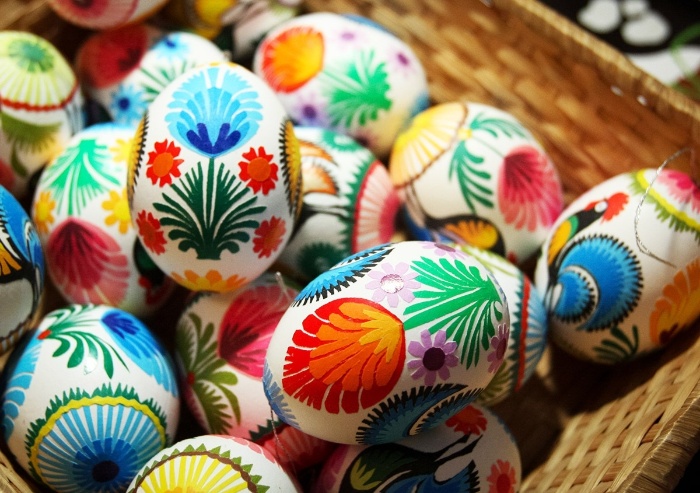 UKRAINE & POLAND
Ukrainians and Polish people adorn eggs by first drawing with wax and then coloring the eggs. Their Easter eggs are famous for their bold floral, geometric and other patterns, as well as their colorful or dark/black backgrounds. Interestingly enough, there are also regions in Poland where people decorate eggs with motifs shaped after fir branches, crosses and palms.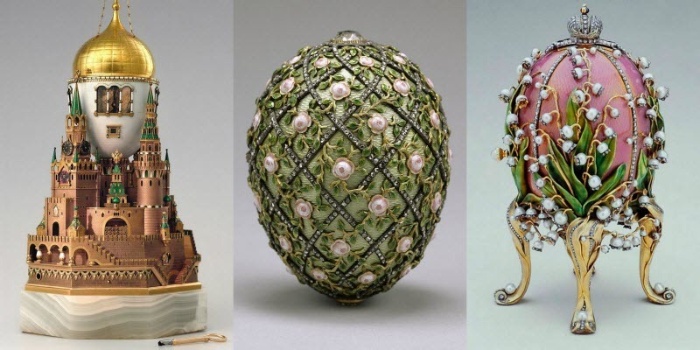 RUSSIA
The most popular Russian Easter egg tradition revolves around Fabergé eggs. They are named after Peter Fabergé who created 50 Imperial eggs as an Easter gift from Tsar Alexander III for his wife Maria. You can see a collection of such egg jewels when you visit the Fabergé Museum in St. Petersburg.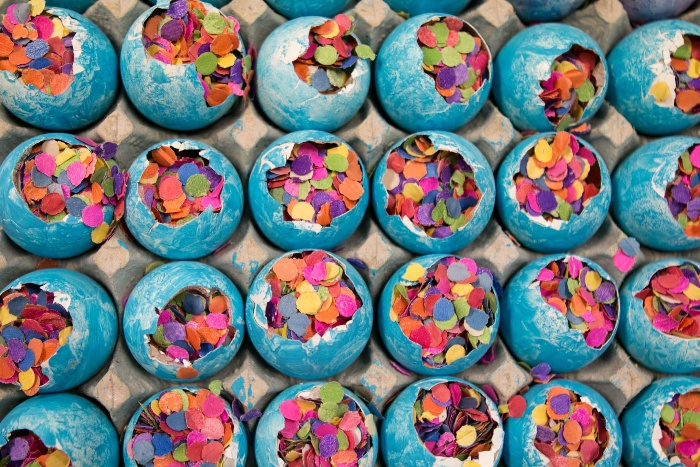 MEXICO
Mexicans tend to hollow out eggs and stuff them with small toys or confetti. The process includes coloring the eggs while plastering coloured tissue paper over the hollowing hole. People crack these Easter eggs (a.k.a. cascarones) over each other's heads for good luck.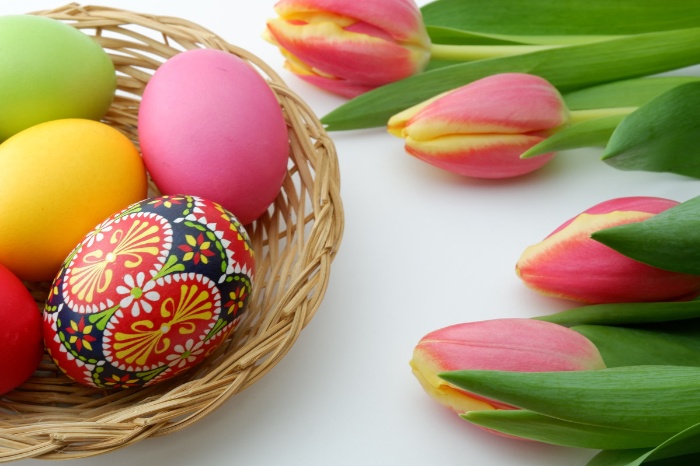 Of course, there are various other Easter egg traditions including dying eggs with rice or coloring eggs with cool whip. So, you can choose whatever approach suits your personality. Nevertheless, remember to have fun and turn egg coloring into a joyful family experience.