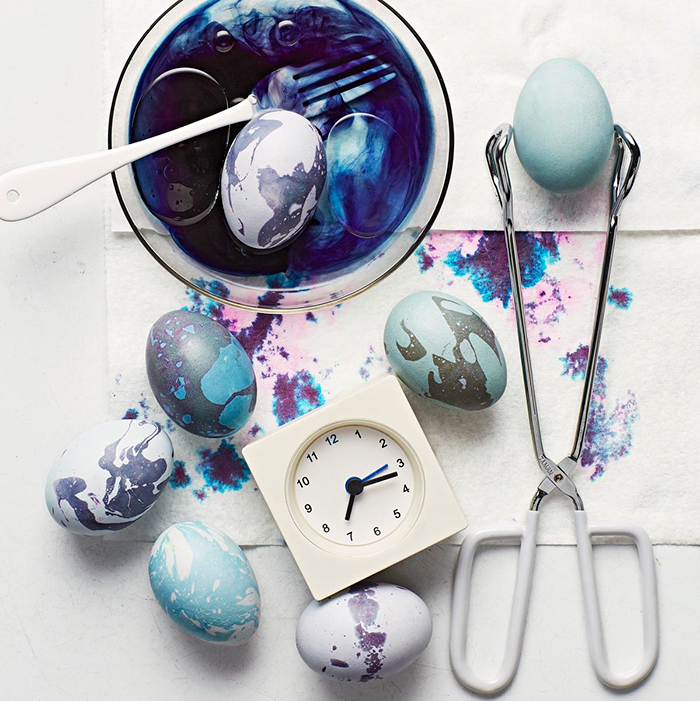 With its sunny weather and pastel palette, Easter is one of our most favourite holidays. Everyone knows what is an Easter egg and how fun it is to get creative while making it look unique. It is so exciting to prepare for this lovely spring holiday, especially when the Easter traditions involve an entire day of egg decorating!
Both kids and adults love this part of the holiday because it is a great opportunity to have some family time and get their hands dirty.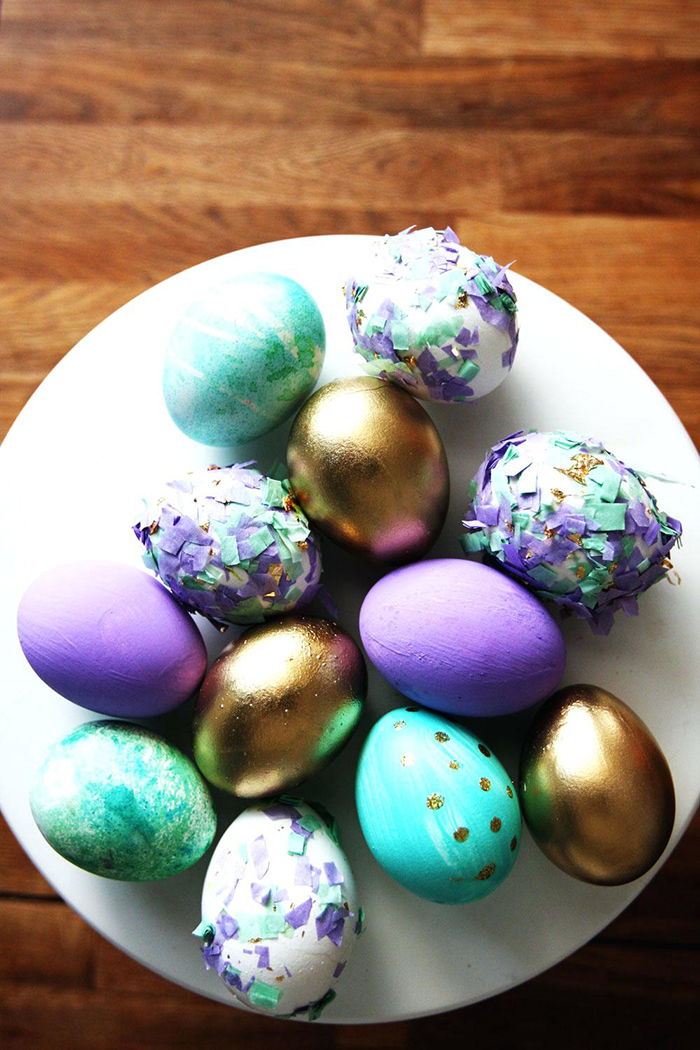 We have five egg-cellent ideas for you that will have everyone in your family and friends talking. Find out some of the best ways to color Easter eggs this year.
Nail polish Marble Eggs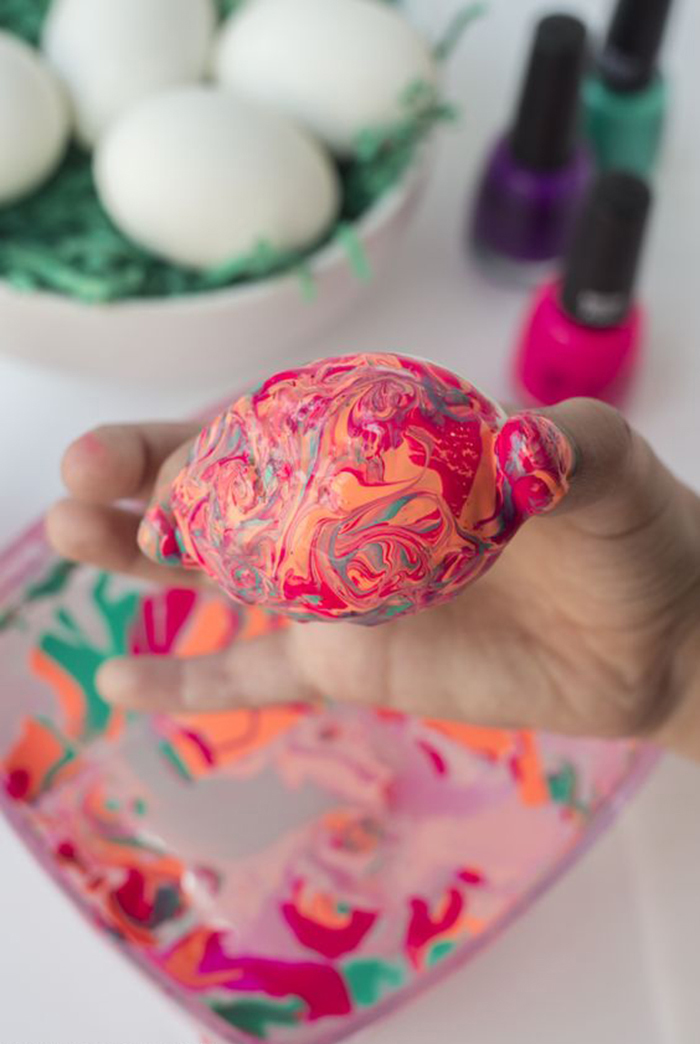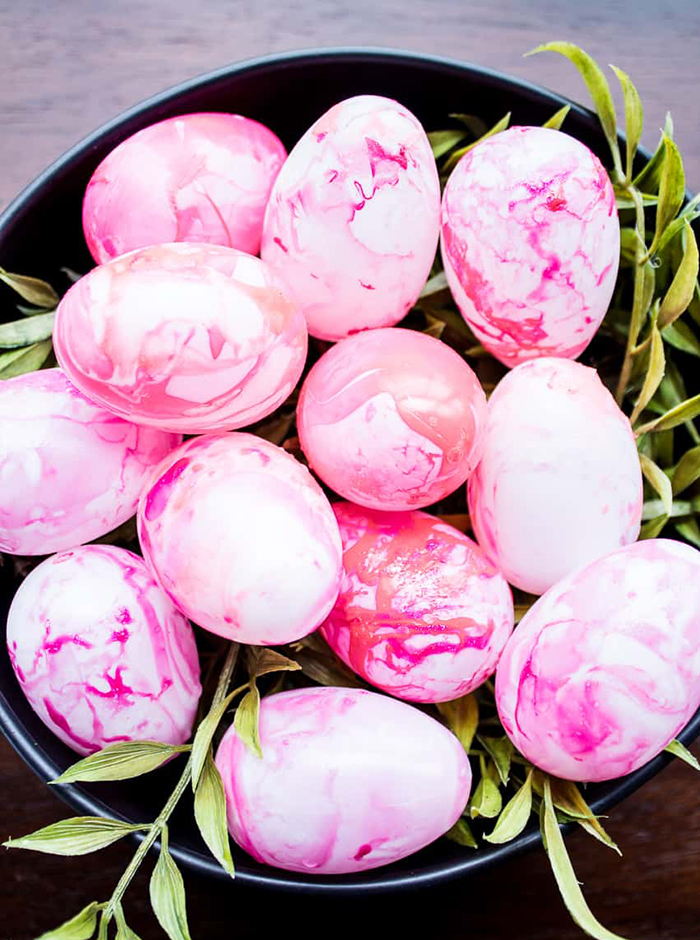 This idea is very easy and the effect is amazing. It is recommended to do this with blown out eggs because nail polishes contain toxic ingredients.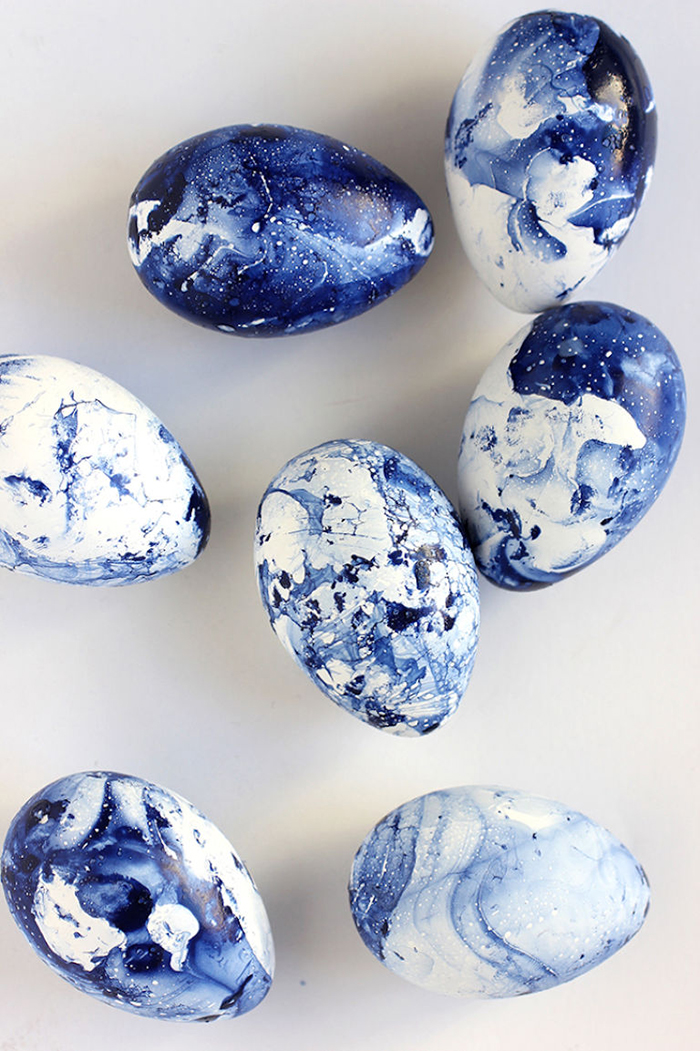 What you do is drop some nail polish in a small bowl with cool water, then you make some swirls with a toothpick and at the end you quickly dip the egg. The polish will adhere to egg, this method covers half of it, you can leave the other half clean or repeat the process. Use gloves to avoid getting nail polish all over your hands.
Naturally Dyed Eggs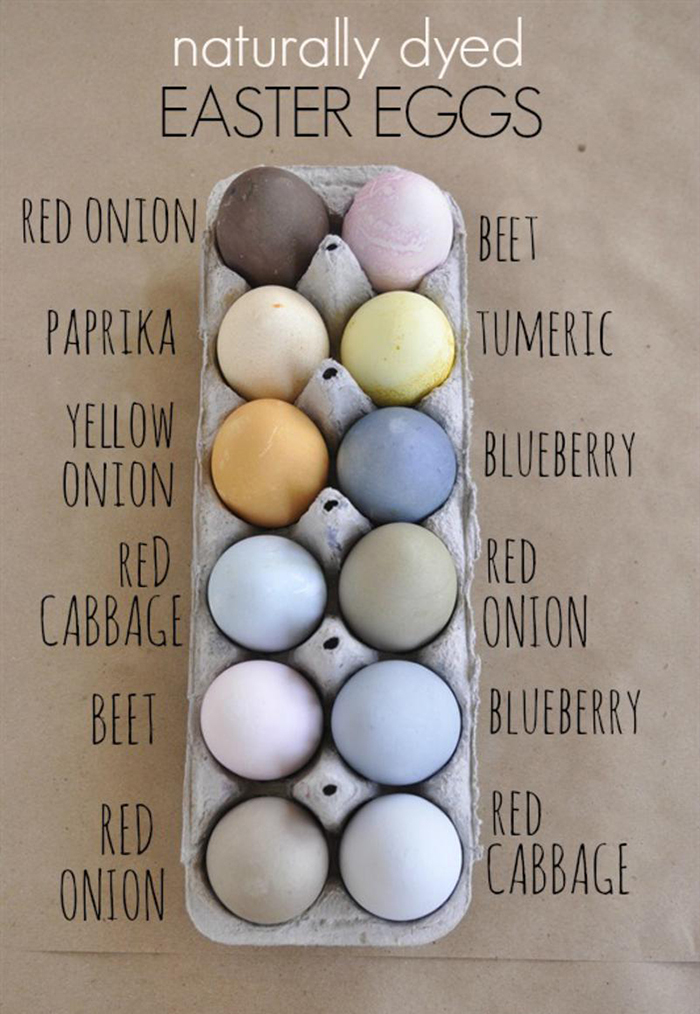 If you do not know how to do the Easter egg in a more sustainable way, we have an idea for you. First of all, don't use plastic eggs, because they are difficult to recycle. Replace the toxic egg dyes with natural materials.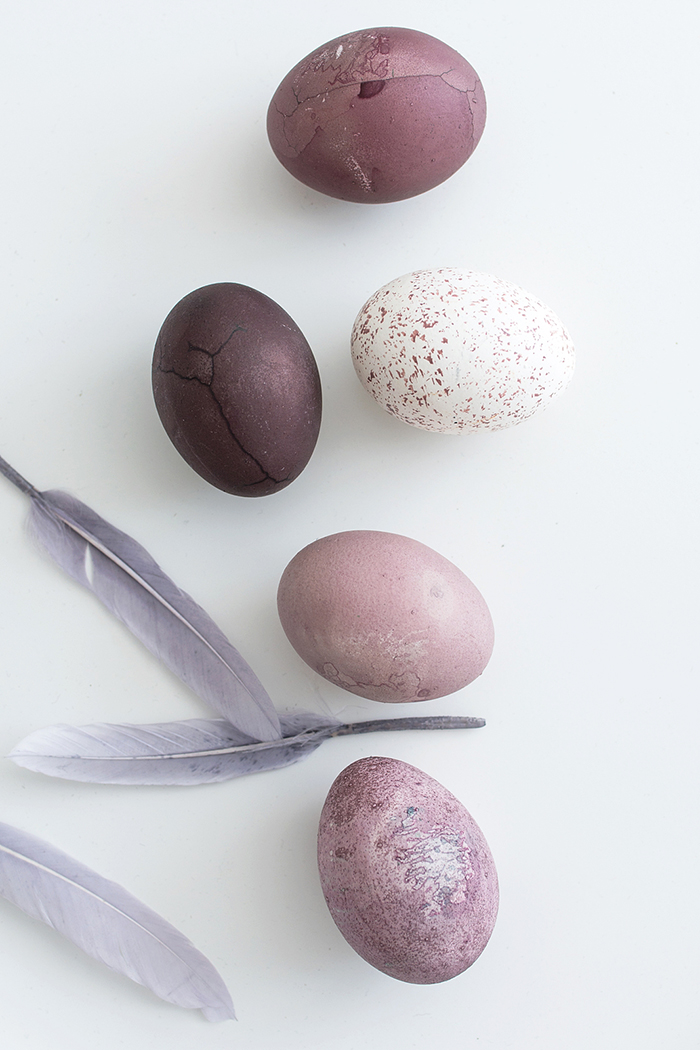 For example, boiled onion skins will give your eggs a red-brownish color, but you can also try cabbage, beetroot, turmeric and red onions with good success. Definitely give the cabbage blue a try.
Temporary Tattoo Eggs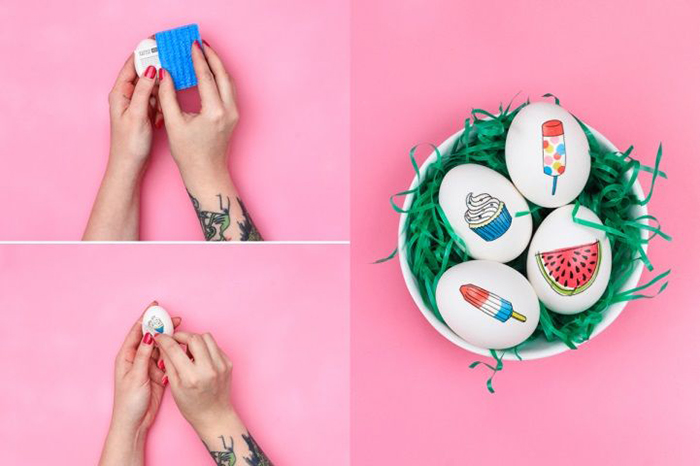 Applying some temporary tattoos on your eggs is the ultimate last-minute decoration. Pick some beautiful designs and follow the instructions on the tattoo package.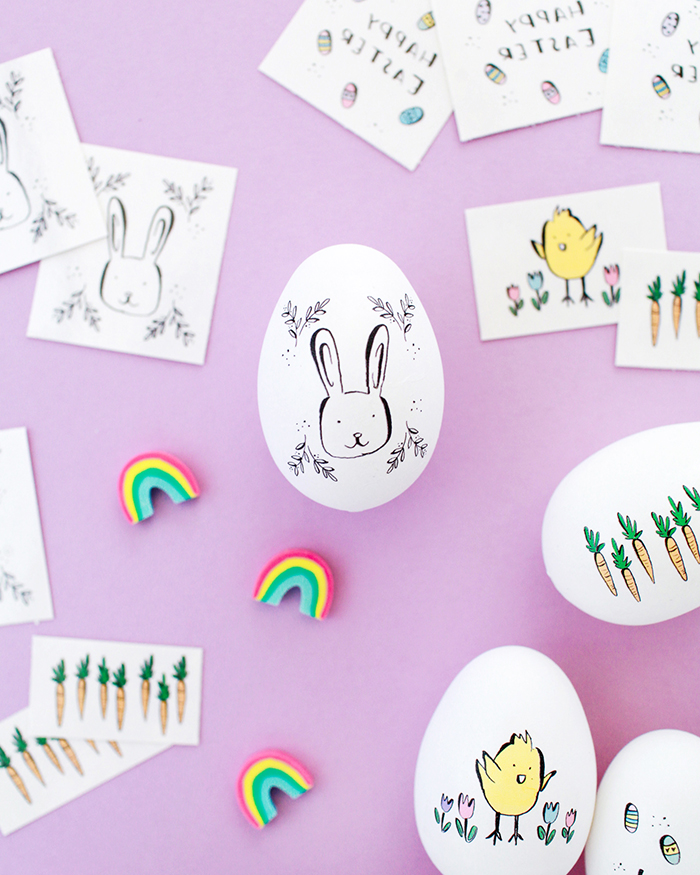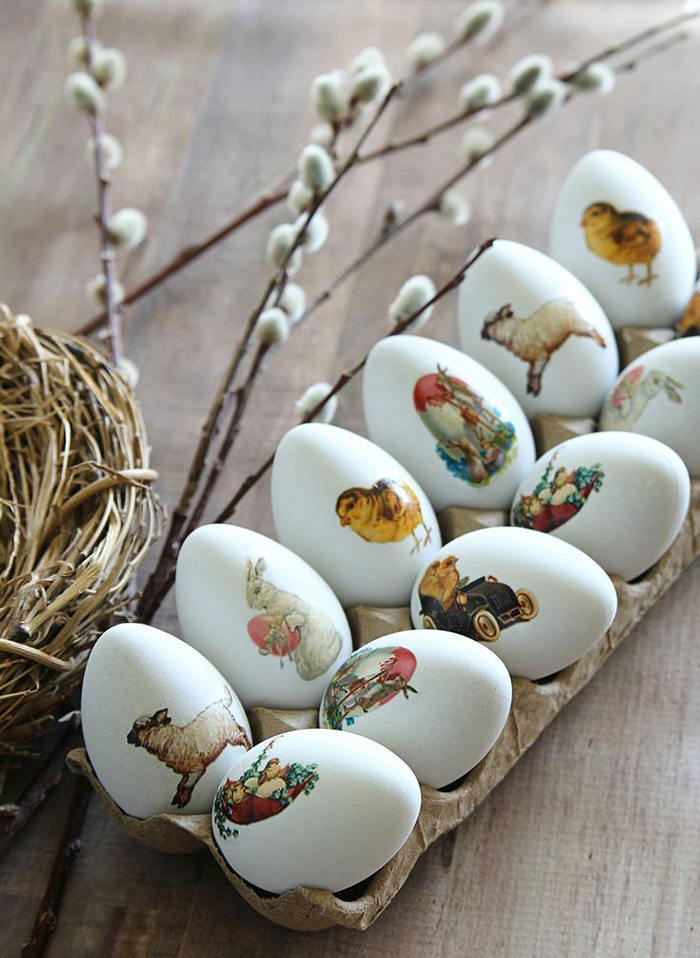 Some tattoos will stick better on hot eggs, for others, you will need some water. Still, the final result is gorgeous.
Budget Decorations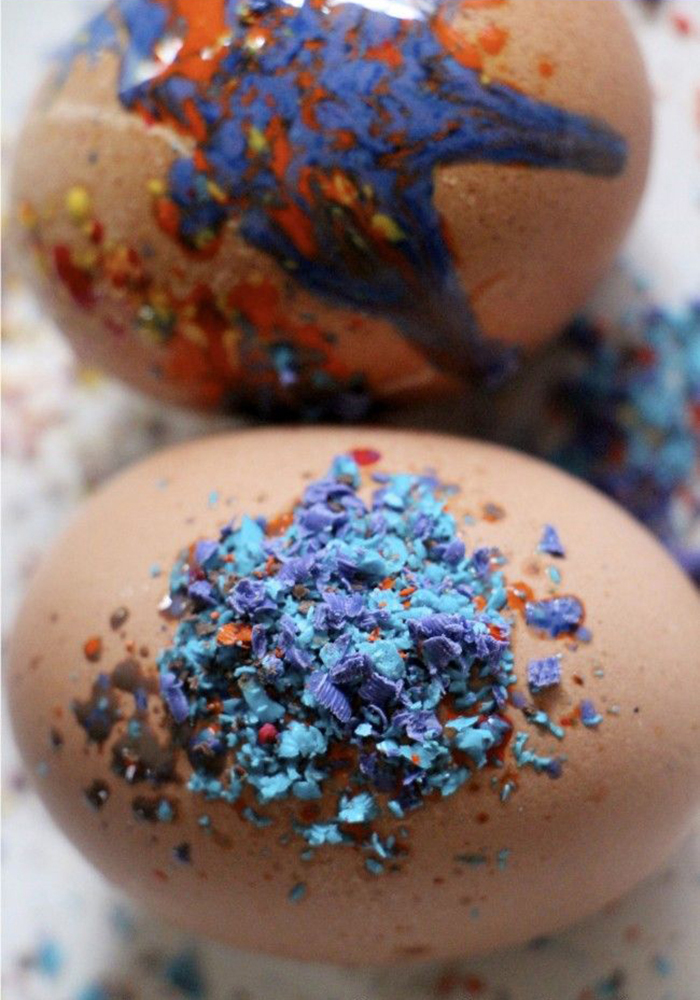 An easy way to make beautiful eggs without spending much on decorations is to use old, broken crayons.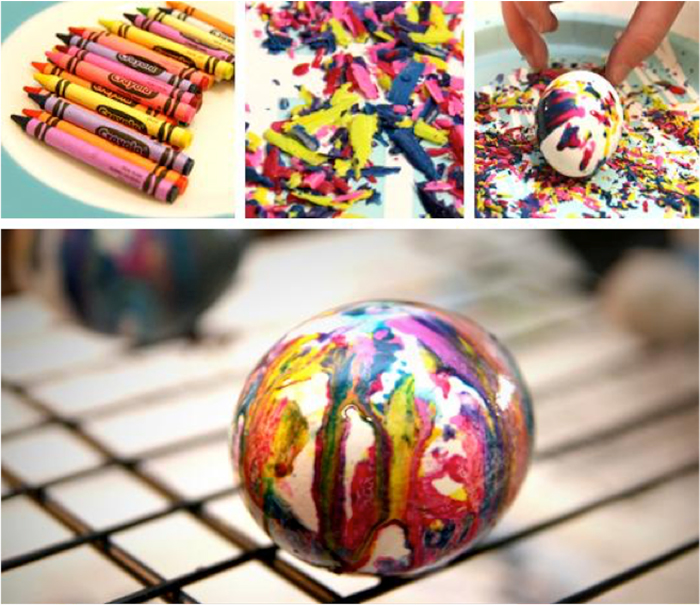 If they are made of wax you can easily paint directly on the eggs using a water bottle cap to place the egg. The wax melts beautifully, there is a huge variety of colours, and it's mess free with great results.
Personalized Eggs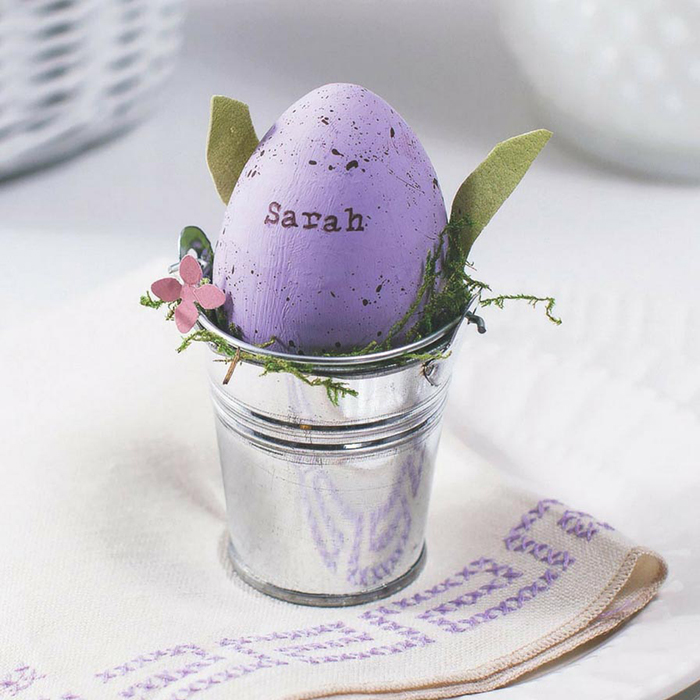 How about personalizing your eggs and writing the names of your family members on them? This is a kind gesture that everyone will appreciate. To do this you need a thin wax candle and boiled eggs which are still hot. To write a name on the egg use the candle and try writing by carefully pressing it to the hot surface.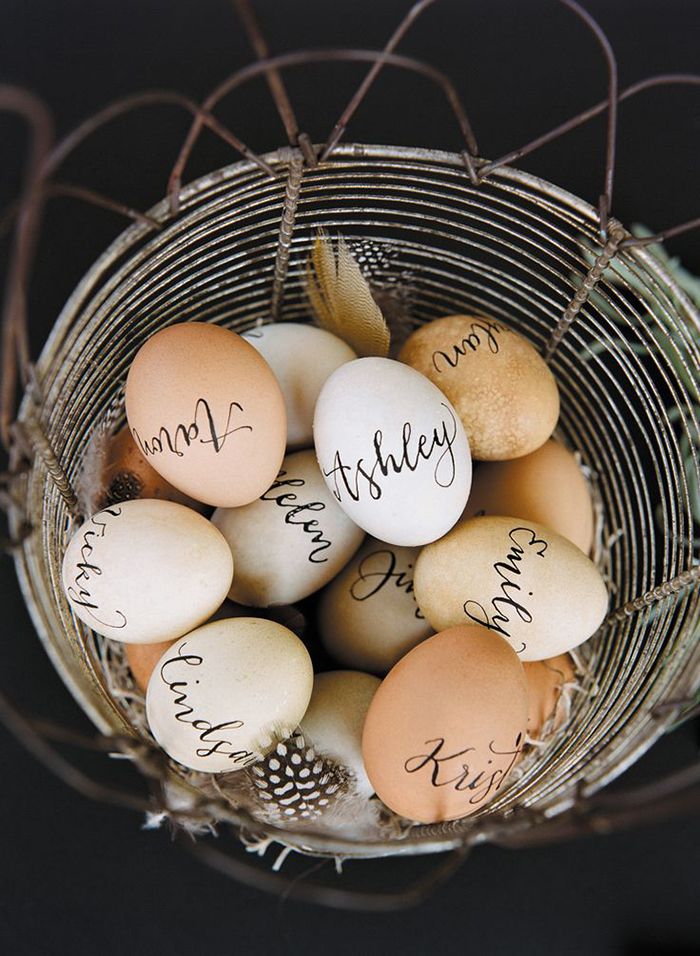 Then dip the egg into your paint of choice and you will see the name slowly appear. That's because the wax is oily and it keeps the dye away.  With these ideas, you are ready for an Easter egg competition! The most important thing to remember is that your eggs don't need to come out perfect. In fact, beauty is in the imperfections. Have fun decorating and enjoy a lovely, colourful Easter weekend!