Coworking spaces are becoming a huge trend and a meeting place for entrepreneurs, small teams and freelancers. A lot of startups prefer these spaces because they don't have enough capital to buy or rent their own office.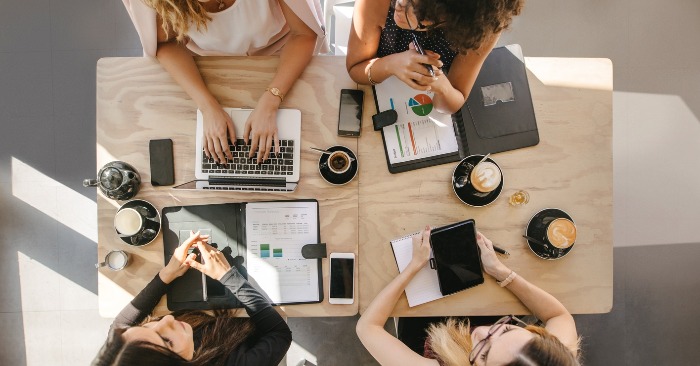 Coworking offices are also popular as shared office spaces and are setting trends when it comes to eco interior or open space interiors. According to research, employees in the corporate sector are experiencing a lot of stress, but this is not the case with coworking spaces. Most of them provide a relaxing and comfortable atmosphere which is a lot healthier. People in coworking spaces are also warm and friendly, making it easier to have great
conversations and an enjoyable environment in general. Here are top 5 of the trendiest and most design-conscious coworking spaces out there.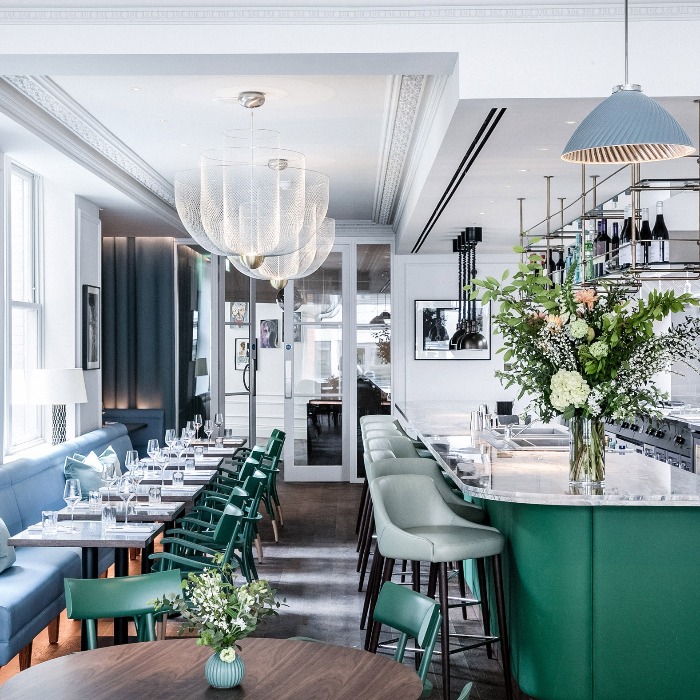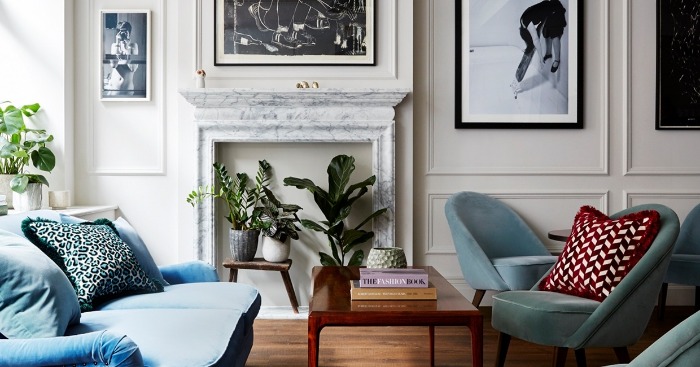 Allbright, London
This beautiful space has been an old office with 1980's style interior. Now it is a bright and breezy working space café ideal for the working woman. The design is stylish and has colourful elements that add an accent to the look. The building has five floors, two roof terraces, a spa and fitness.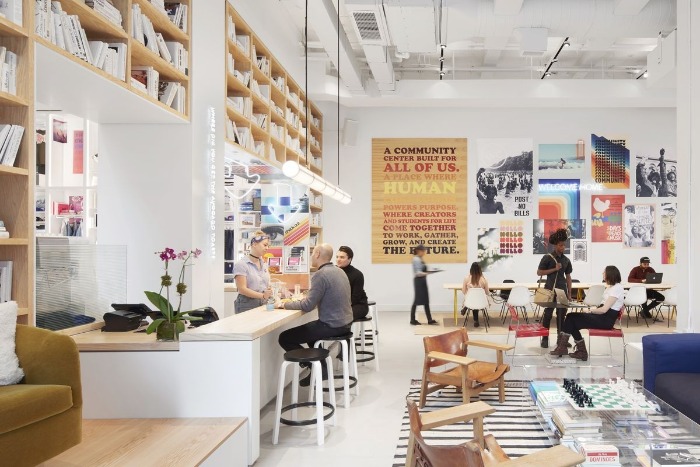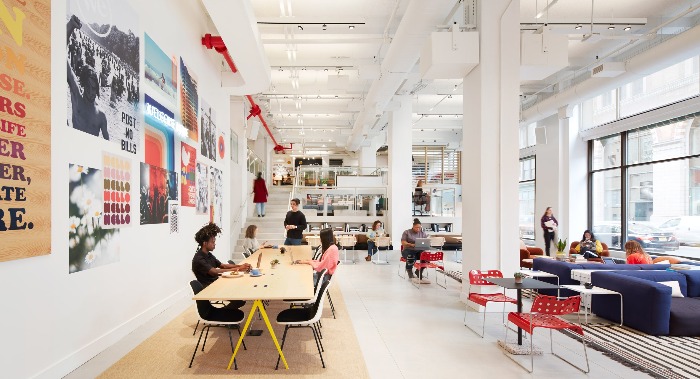 Made by We, New York City
This coworking space offers great facilities with no membership required. Beautifully designed spaces and meeting rooms are available to book on-demand. The space features a retail area created to help small businesses. There is also cosy care, open to locals and visitors alike.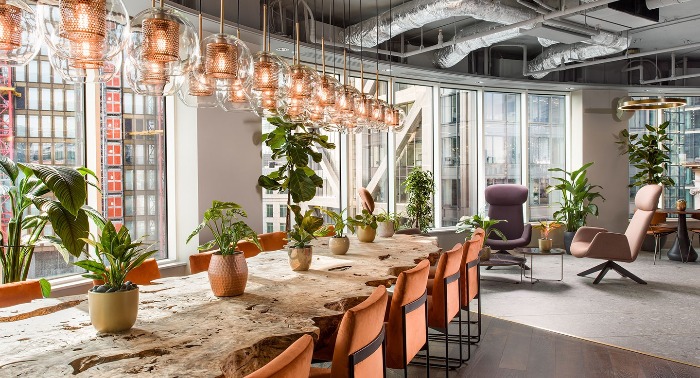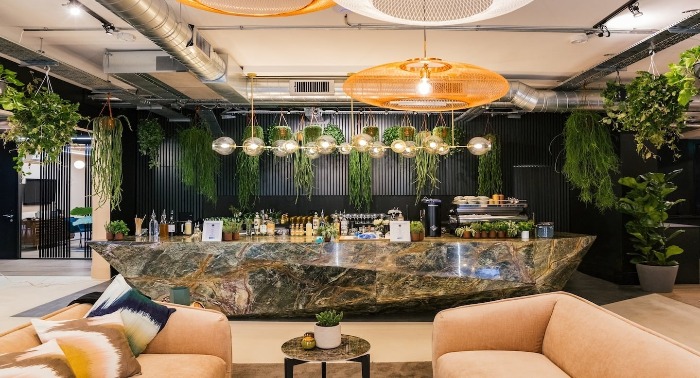 Uncommon Fulham, London
This is a boutique work zone coworking space famous for its plants, soft lighting, outdoor spaces and natural scents. It covers over 2,400 square meters and features an informal café and lounge. It is a great option for both freelancers and larger teams up to 150 people. The space is furnished with some unique pieces created especially for the interior.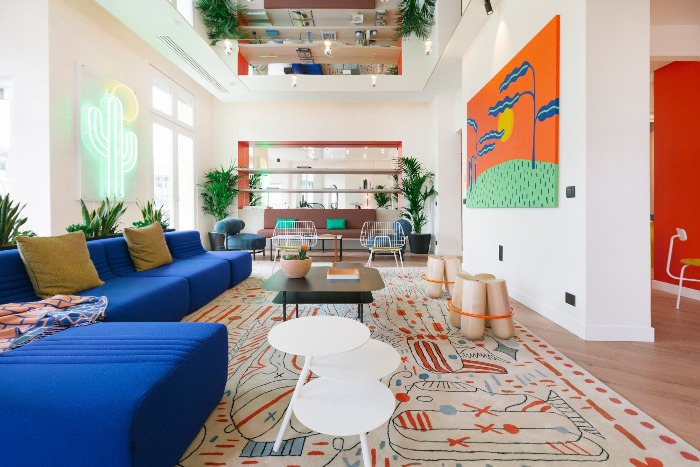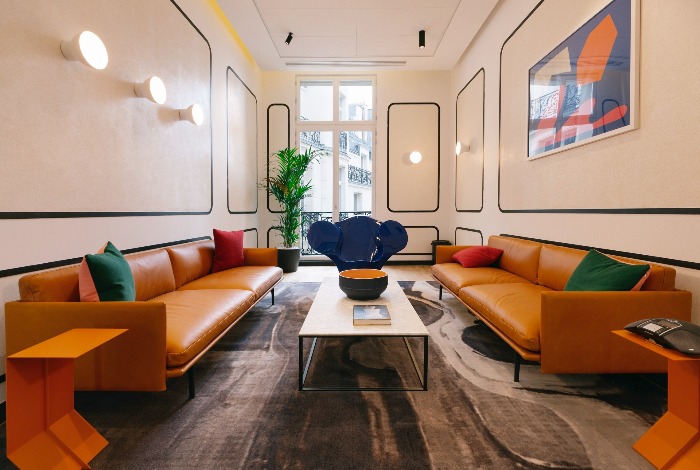 WeWork Champs-Élysées, Paris
This bright and colourful interior is located just in the centre of Paris. The colours are vibrant and beautiful – burnt oranges, sunshine yellow, bright blue, they give a lot of energy to the place. The interior design is inspired by Morocco. The subtropical plants are everywhere, they help purify the air and add an exotic touch to the interior. There are also decorative shitters and ornamental railings as well as upholstery and carpets which also reflect Moroccan patterns. There are also lounge areas where members can take a break, sit back and enjoy the views on the city.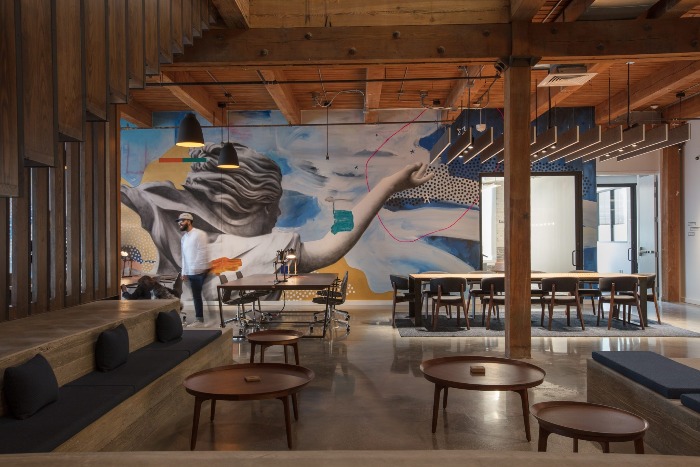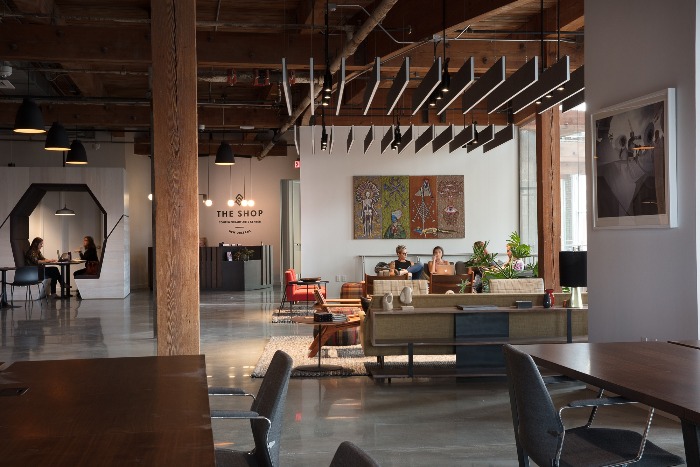 The Shop, New Orleans
This is a cutting-edge coworking space in a 113-year-old building. It covers 3,700 sq m of space. This amazing coworking space has seven conference rooms, 69 fully-furnished offices and a range of facilities, such as a roof deck with breathtaking city views. The interior is with an open plan, high ceilings and large windows which make the space feel airy and bright.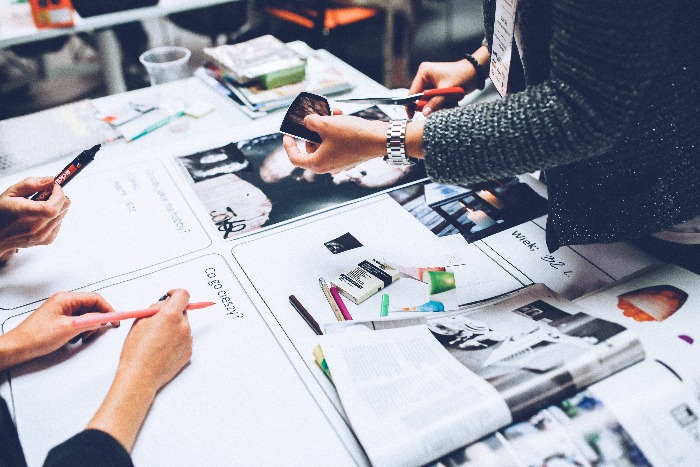 Modern coworking spaces are setting some trends in interior design. But except beautiful, they need to be adaptable and enjoyable. The designers are doing their best to respond to our evolving working requirements and behaviours, and the examples in this article show they are doing a pretty amazing job. Wouldn't you want to change your corporate or home office for one of these spots?