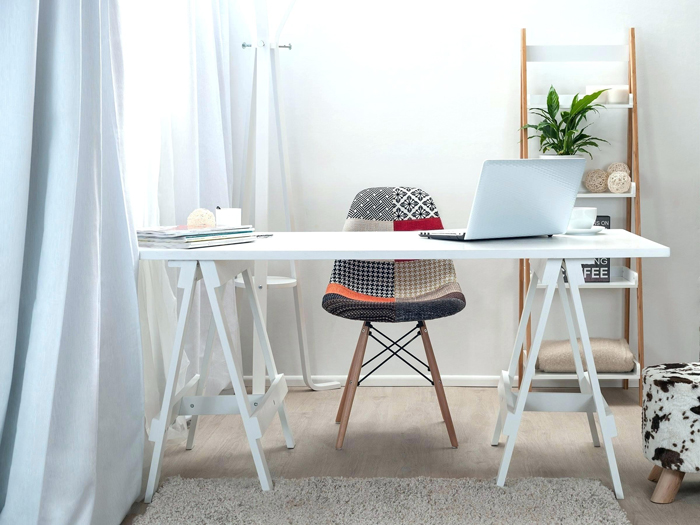 Working from home is a growing trend. However, people make space for a home office for various reasons: they love crafting, need a practical space for their freelance projects or just a room where they can organize their houshold bills and write emails. Whatever the case these people try their best to create an inspiring working environment in their homes. A great home office is both practical and stylish space.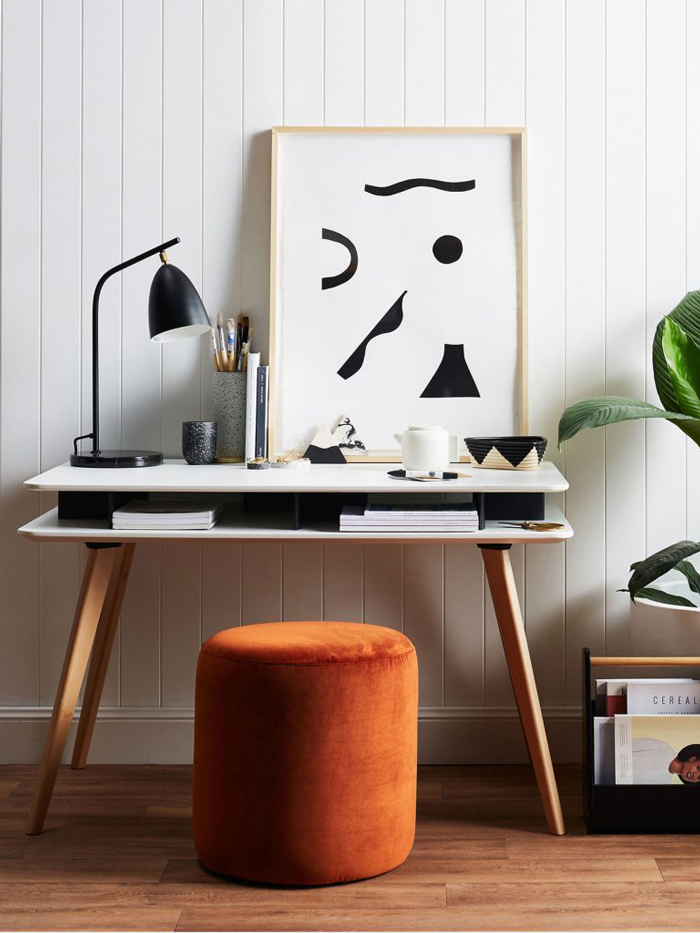 The home office design ideas below will prove that practical does not need to be boring. The home office designs we are sharing with you are an excellent example of how such space can tell a story, represent the personality of its owner and inspire them to give their best every day.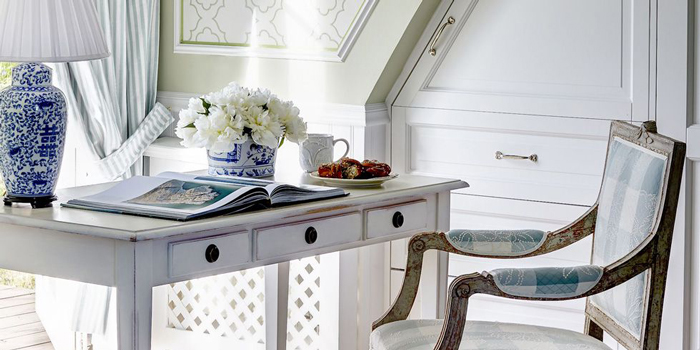 Plus, these modern offices are full of energy, creativity and are a pleasure to spend time in. Check the office ideas below and see if some of these will fit in your home.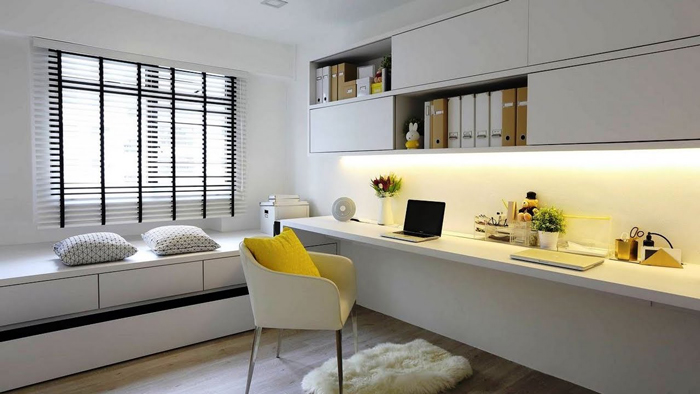 Color Schemes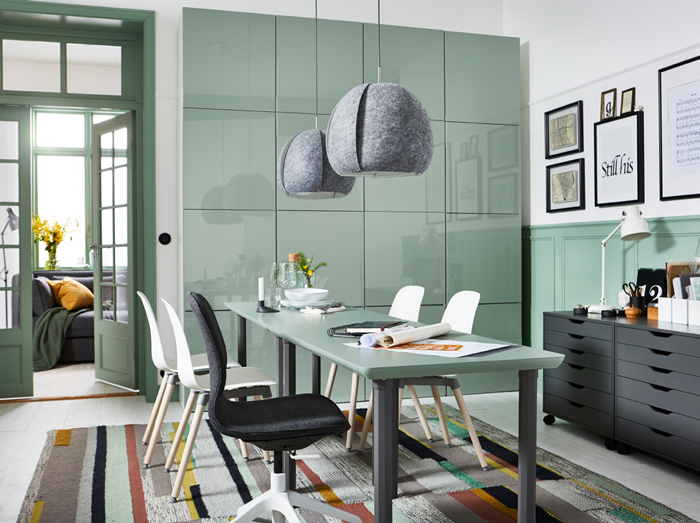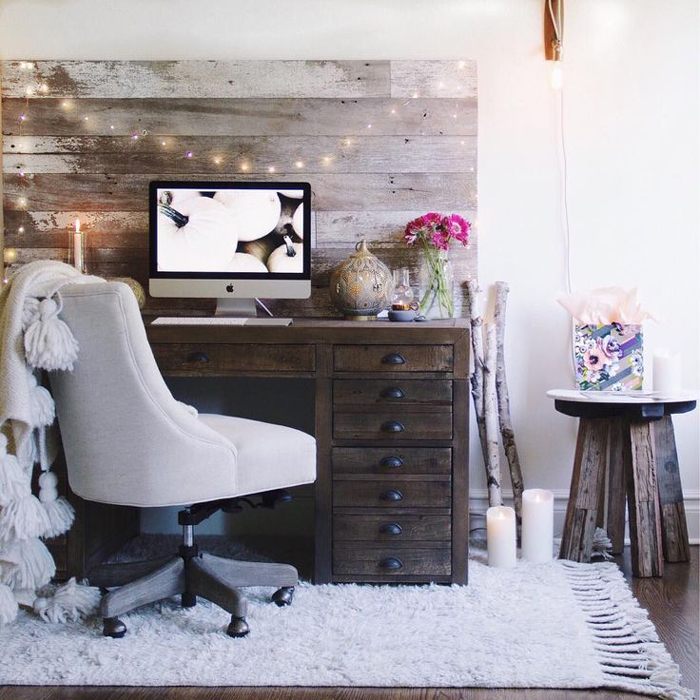 Neutral colors with metallic accents have become a hot trend in home offices. Pretty pastels and creamy whites are a good idea for the office space. Bold colors are used to add character and spice things up.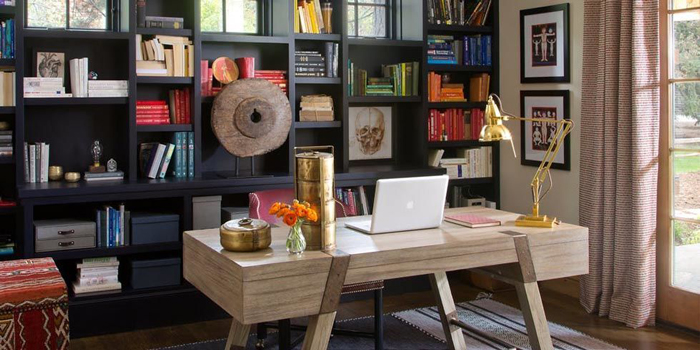 Creative people feel good and work well in spaces which are beautiful, but not too crowded and cluttered. In this sense color can be used to replace clutter and still create a playful atmosphere.
Décor &Accessories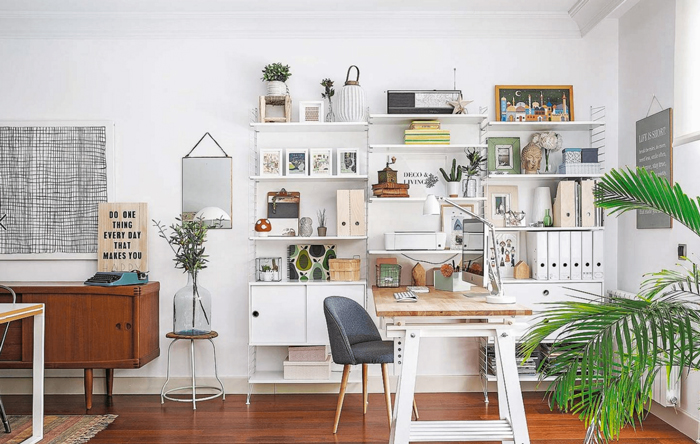 Home office décor must be picked carefully, so that it is not too much or too overwhelming. Books, creative storage spaces, antiques and vintage items, as well as family photos can be combined to create a home office which is both professional and homey.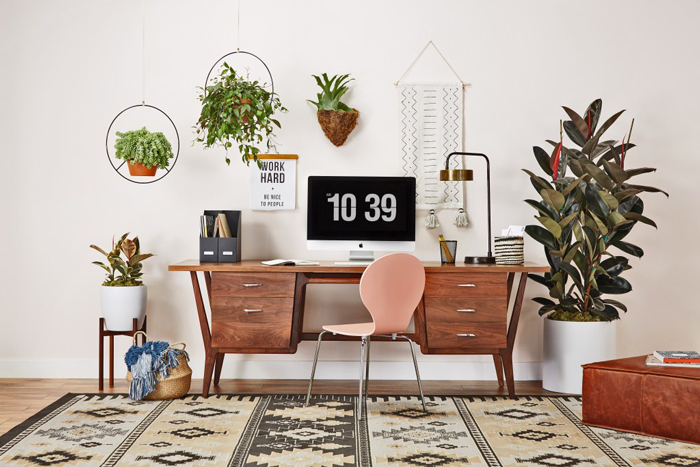 If you like modern spaces go for accessories with soft metallic glow, in case you are a fan of retro style, pick a vintage desk and few old lamps. Do not be afraid to make your office cozy.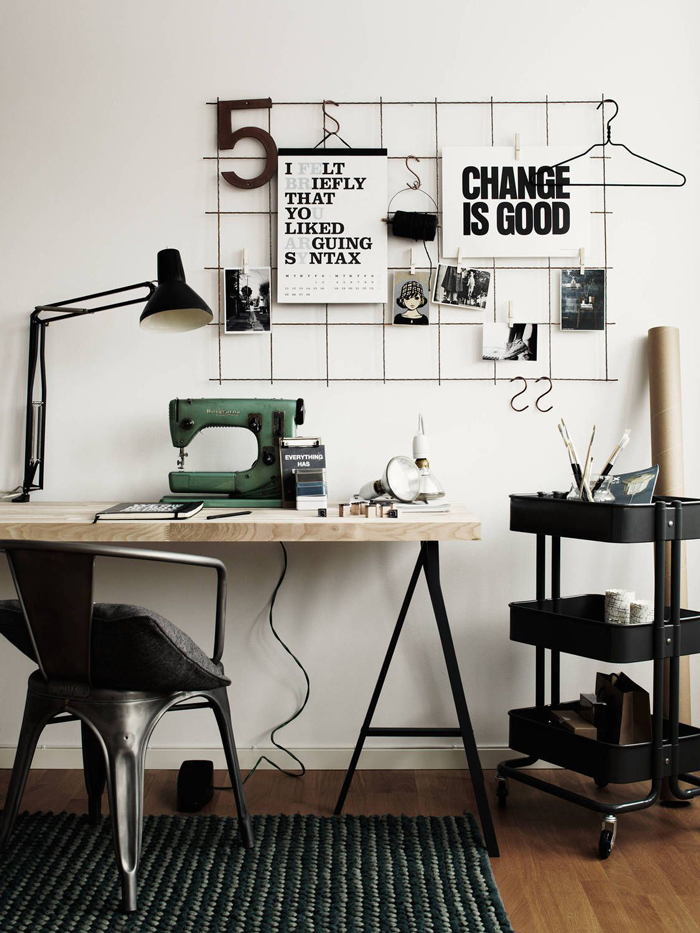 Pop a cushion on your chair in a matching pattern or color to complement your scheme which will give you comfort while you work. A moodboard with your favorite postcards, fabrics, photos or motivational quotes is another excellent addition to your home office décor. Bright, fresh flowers are always a good idea.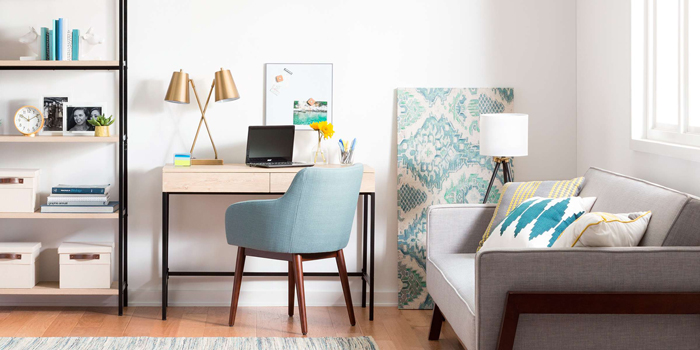 Different office designs give different opportunities for décor and accessories, but the most important thing to remember is to not overdo it. Make your home office a place where you get enough mind space and inspiration for some great ideas.
Light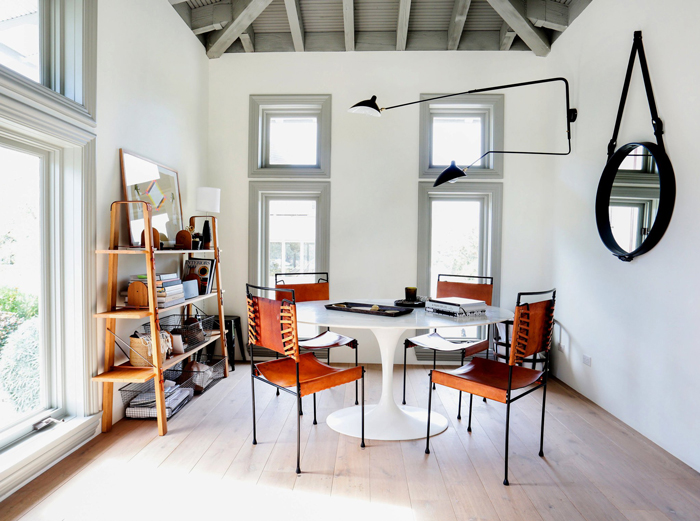 Natural light reduces stress which is why it is so important for our living and working spaces. A home office filled with natural light and decorated with natural colors and materials will reset your mind every time you look up from your tasks.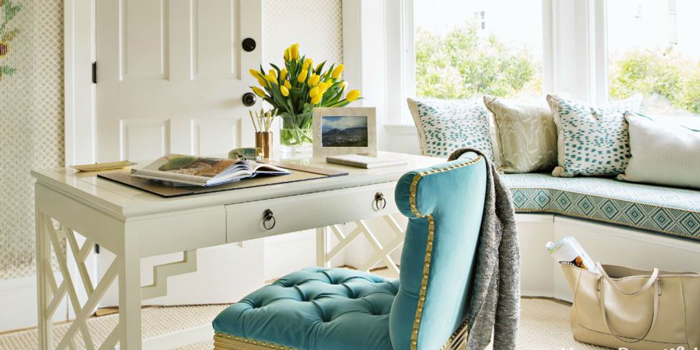 Natural light will bounce off white walls and get softened by other pretty colors. Lighting fixtures are also very important, they must give enough light, without being too bright or irritating and also fit the style of the space with their shape and design.
Storage
Storage is an important part of every office, but while a corporation relies on equal storage for everybody, at home you have a lot more freedom to experiment. Use your favorite fabrics and arrange your things in cute pockets, or hand wire baskets for your essentials, the options are a lot.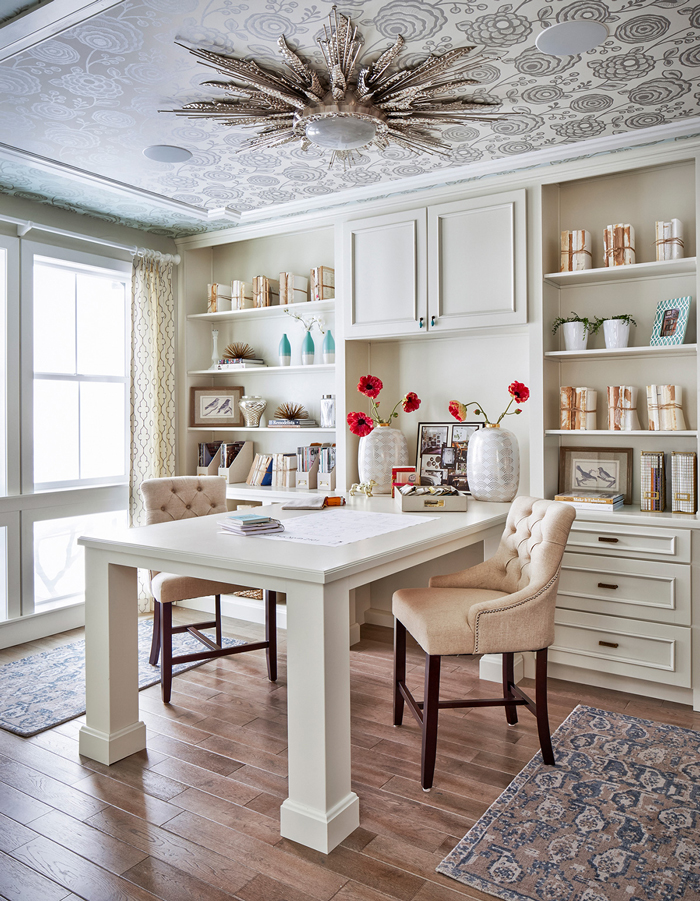 The best final result is when your storage is attractive and at the same time it serves its purpose to organize stuff and store things away from the eyes.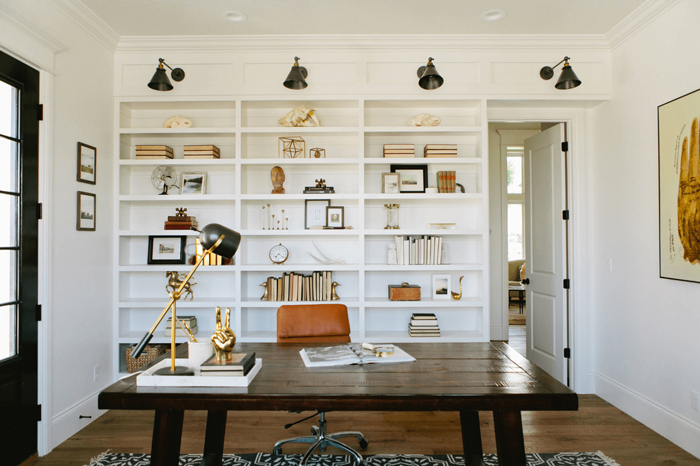 Inspiring home offices are a result of productivity, simplicity and creativity coming together in one space. The home office is becoming an important spot in more and more modern homes, so why not make it fun, comfortable and pleasant.
by Betty Stefanova