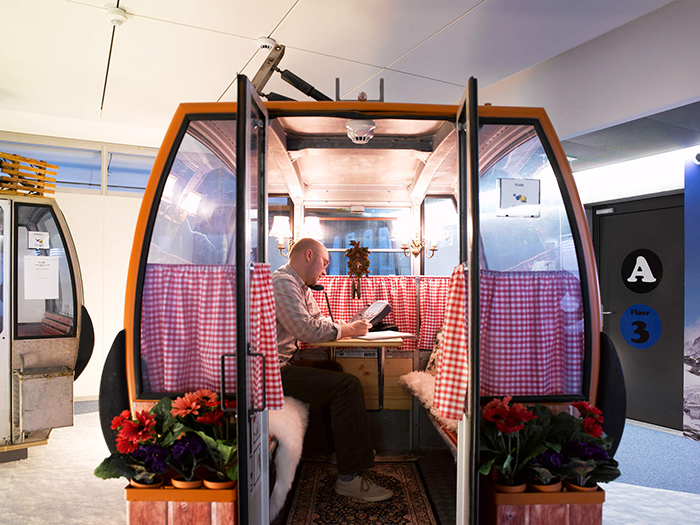 An office space can often feel tedious and plain. The office building can be made of glass, but not much light enters inside and the standard office temperature may be low. However, not all workplaces are equal – some can kill anybody's motivations, while other can keep the workers happy and inspire them to be creative.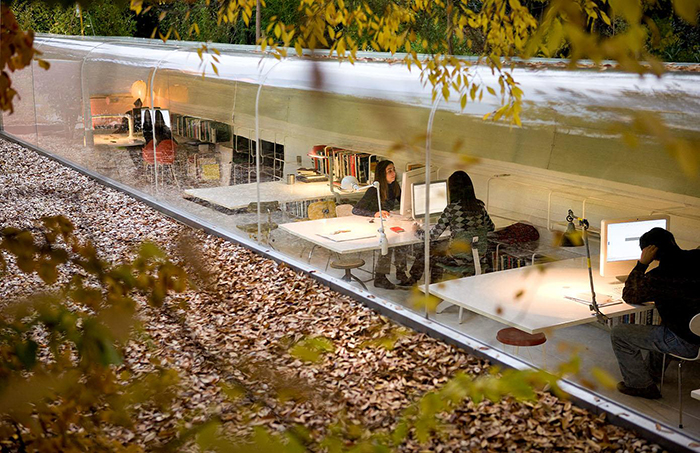 For some companies like Google, it is very important to have a stimulating and motivating workspace. That's because they require smart, creative and innovative workers and a good office environment offers a competitive edge when trying to attract intelligent, young employees.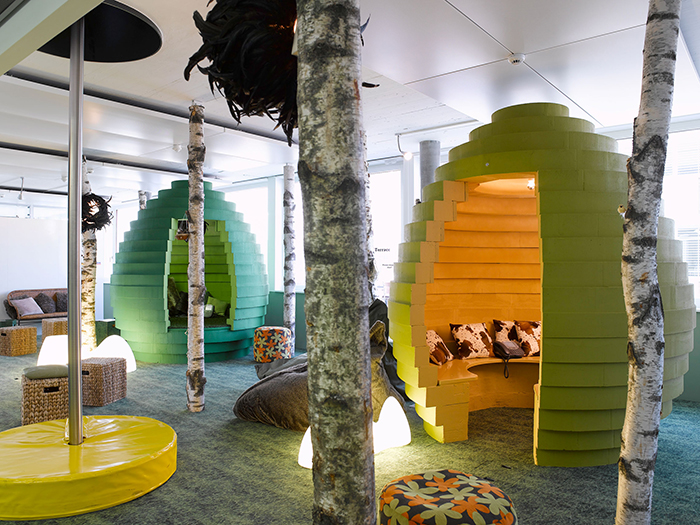 There are many ways to make an office work environment cater to its workers. Some offices feature lounges, where employees can relax and feel at home, sport equipment to help reduce stress and motivate everyone to remain active and more. At some offices the cool design encourages people to think more creatively and to be playful. We've made a selection of some of the most interesting workplace designs in the world. Feel free to pick some office environment ideas for your own workplace.
Inventionland Design Factory, USA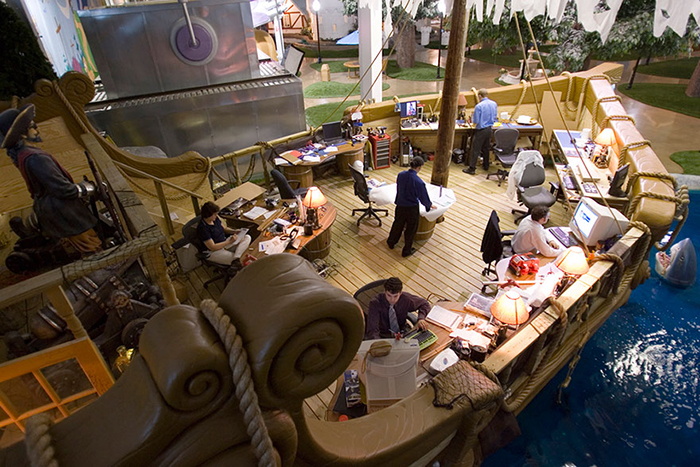 The Inventionland office was built in 2006 in Pittsburgh. It looks like a Peter Pan theme park and this fits very well with the mission of this incubator – to be a creative hub for designers who collaborate on product prototypes.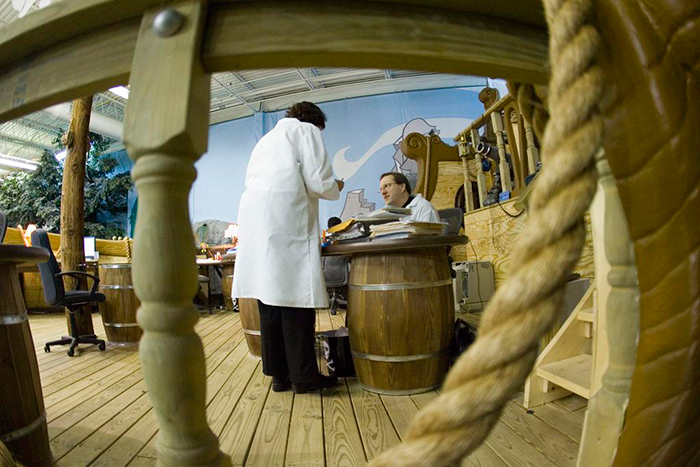 Inside the workspace, there are pirate ships, castles, animation studios, 3 waterfalls and more. This amazing working area has received numerous awards for innovative design.
Google, Switzerland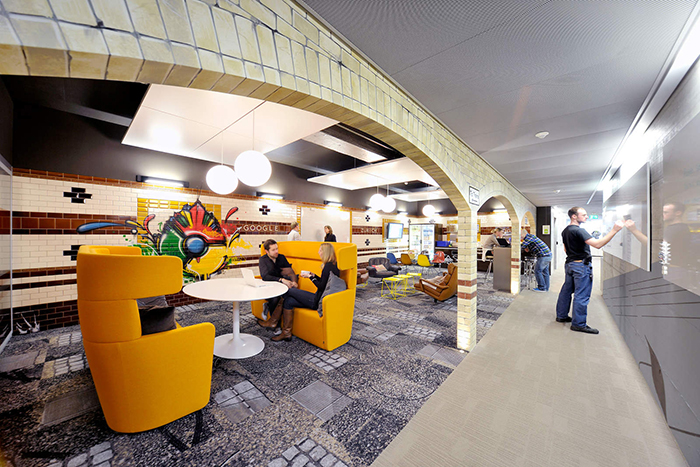 Nowadays it has become normal for Silicon Valley startups to have sleep pods, football tables and smoothie bars in the office. However, there was a time when Google's idea to redesign the corporate space was revolutionary.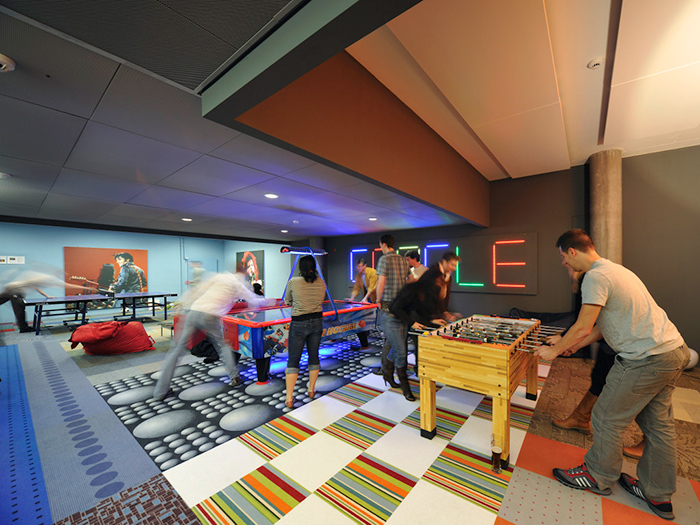 The office in Zurich opened in 2008 and it is amazing! There are gyms, concert rooms, wine cellar and so much more. The building is also located just a short walk from Lake Zurich, with beautiful surroundings and views.
Urban Outfitters, USA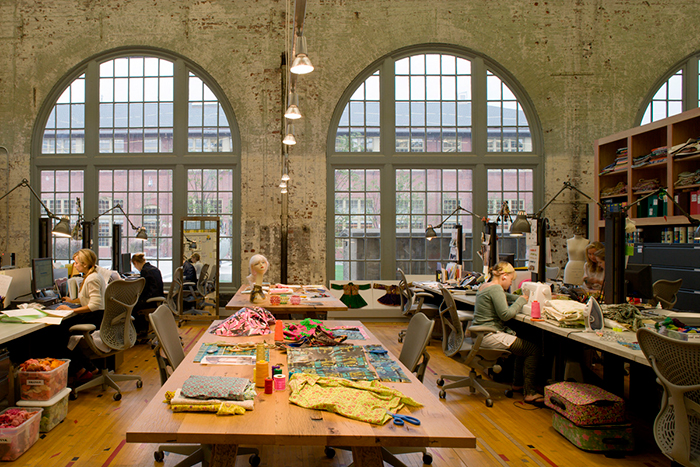 It's always great when a company's headquarters is in line with the brand identity. Urban Outfitters have based their operations in a dilapidated navy shipyard just outside Pittsburgh.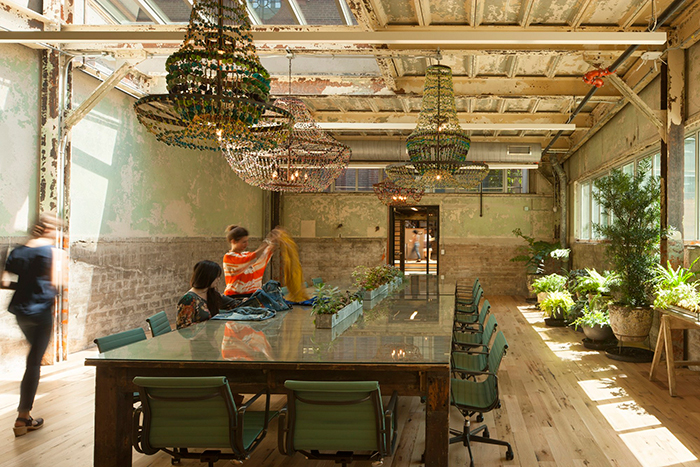 The contrast between the authentic leftovers and the modern touches of the repurposed offices are a great representation of the brand.
SelgasCano, Spain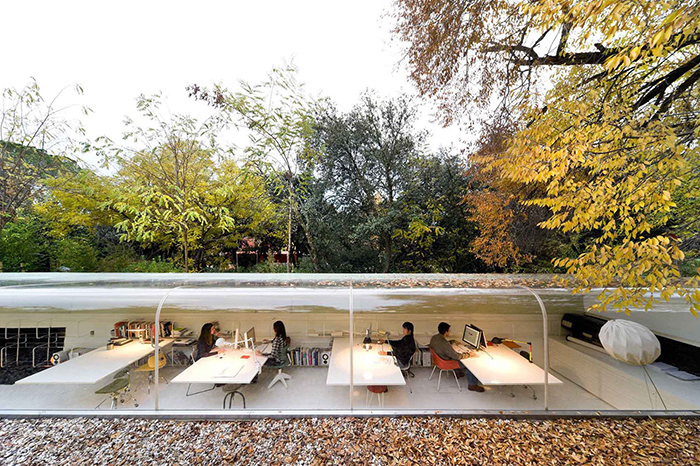 If you are an architecture firm with great reputation, then you own headquarters should make a statement. This is the case with Spanish design and architecture company SelgasCano. They have a jaw-dropping office based in a forest which is both unique and environmentally efficient.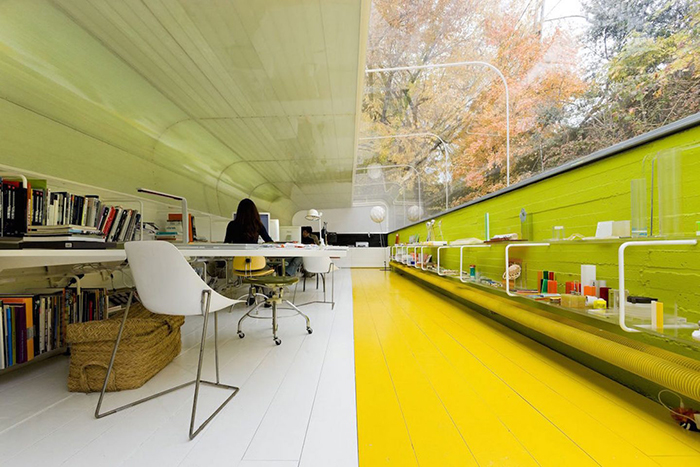 The space is designed in the shape of a tube and half of the building is underground. Also this is a smart move as it provides sturdy insulation in the cold months and minimizes air conditioning costs during the hot season. Many offices in the big city have tried to recreate the calming influence of Nature, but SalgasCano have built the real thing in the forest.
Bahnhof, Sweden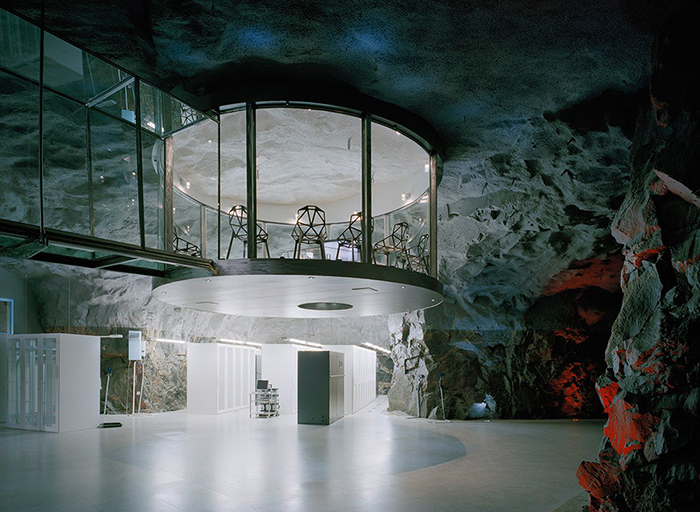 Bahnhof's office is like something taken from a James Bond movie. It is located in a former civil defense center with high-security web servers and capable of withstanding nuclear attacks.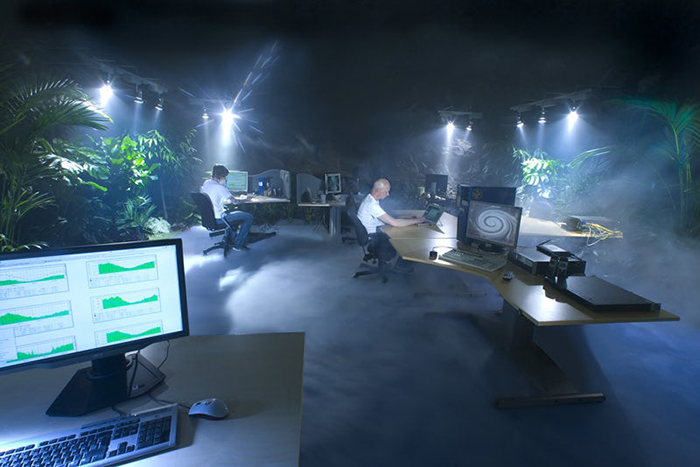 The center has been repurposed in 2008 and now it is a cutting-edge modern workplace with clever design. The office is below Stockholm and therefore contains simulated light, waterfalls and a huge fish tank.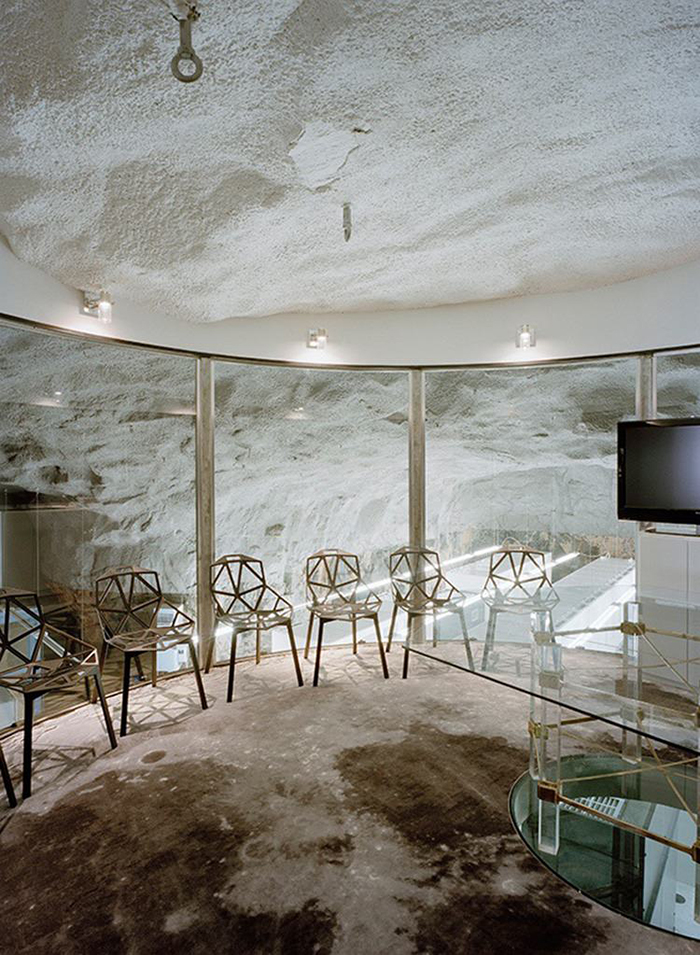 More and more companies are investing into their office work environment. Therefore it has shown to have a great effect on the morale, motivation and creativity of the employees. We can't wait to see what the next big thing is when it comes to office design.