Flower arrangements can make any home more beautiful and welcoming especially in springtime. In this article, we want to share with you 5 easy Easter flower arrangements ideas for more joy and inspiration.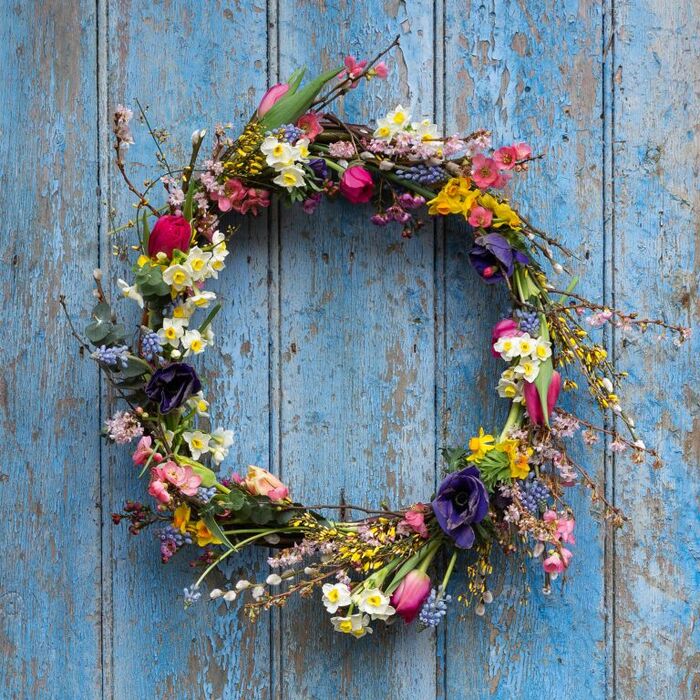 #1. Easter Wreaths
One of the easiest ways to create DIY flower arrangements includes making a wreath. There are so many types of wreaths that you can easily play with style and colour. So, if you want to make your front door more welcoming, start with a spring wreath.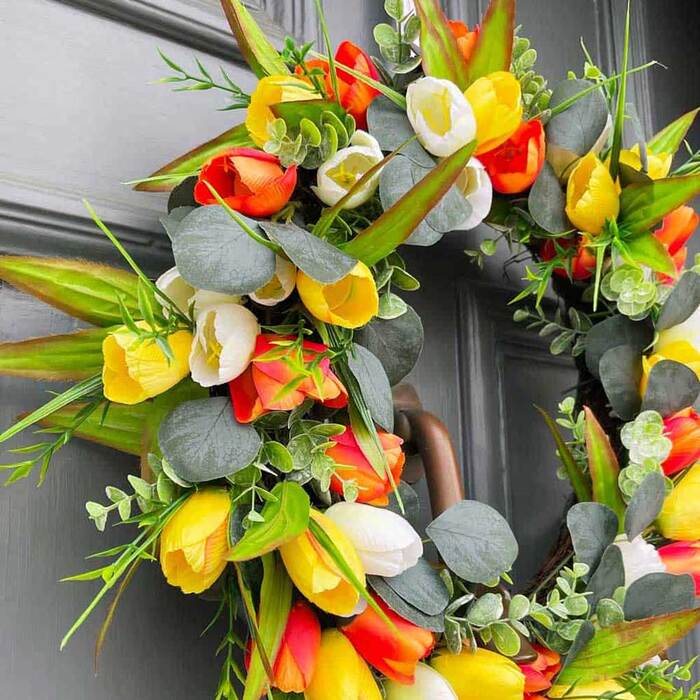 The process does not need to be complicated. Simply choose 2-3 types of flowers you like. Then research some ideas or directly set your creativity free. If you want to spend more quality time with your loved ones, you can make a wreath together.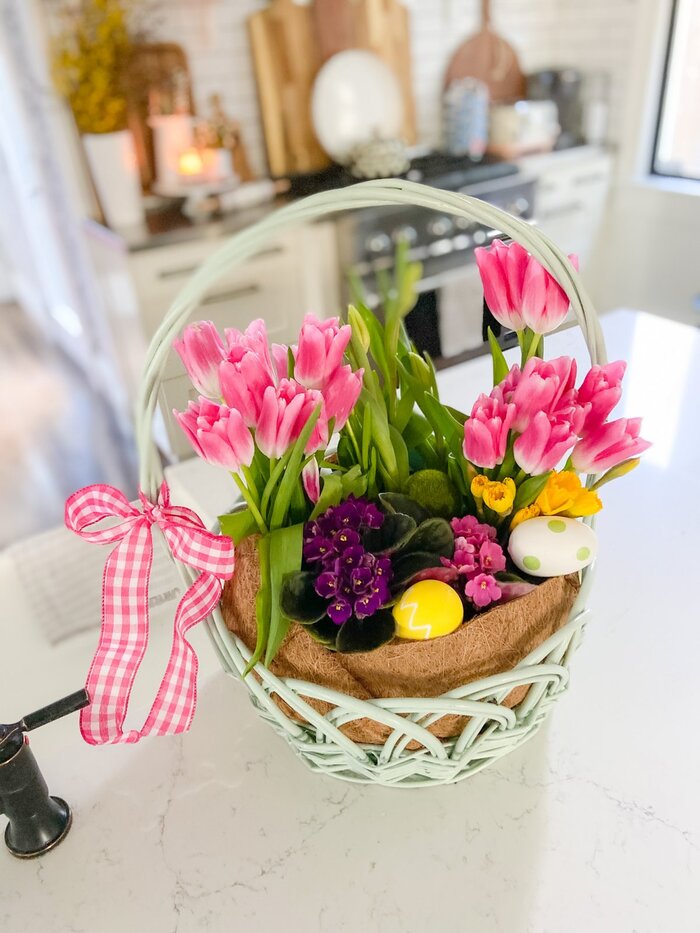 #2. Easter Basket Floral Arrangement
Nothing screams Easter like eggs. So, it is not surprising that egg basket vases get more and more popular.
To make your own, purchase a few colourful wooden eggs or dye your own blue and white. Then, get a basket and place a vase with flowers inside of it. Next, surround the vase with colourful eggs. Try out this idea and you will certainly not regret it.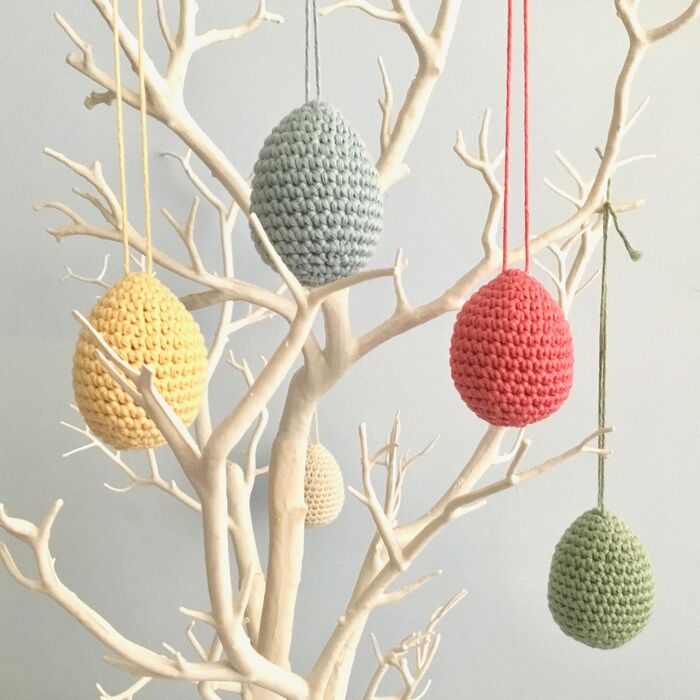 #3. Hanging Egg Centerpiece
Another interesting idea includes creating a floral hanging egg centrepiece. This is a perfect way to decorate a dessert table. To make your own Easter egg arrangement, fill out cut-out eggs with ornaments and treats. Then hang them from colourful spring flower branches.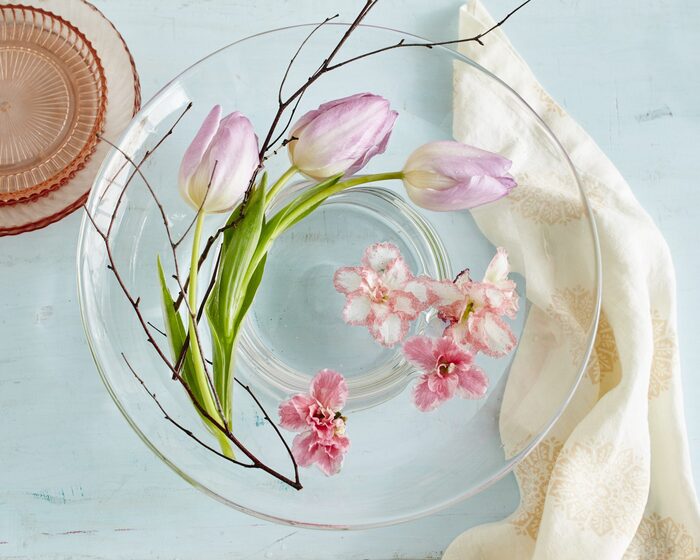 #4. Floating Flower Arrangement
You want to send flowers for Easter, but you want to do that in a new way? If that applies to you, we've got you covered. We suggest that you create a floating flower arrangement.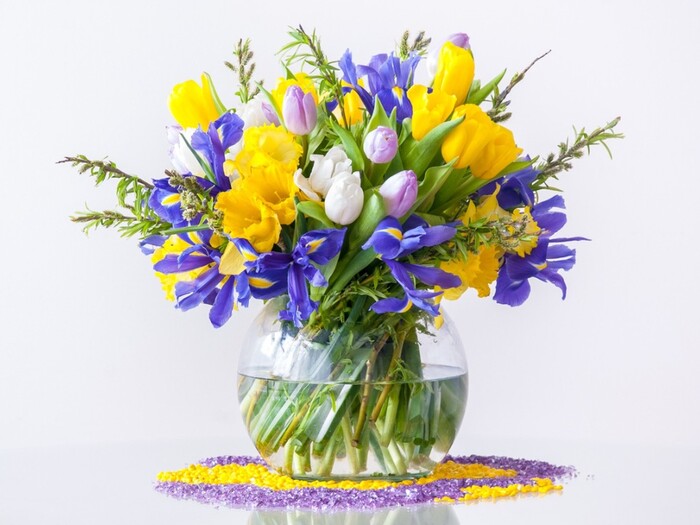 First, get flowers that are wide, such as open garden roses, and Gerber daisies. Second, provide yourself with a terrarium or a shallow bowl, as well as some small bubble wrap. Next, cut small circles of the bubble wrap and a tiny hole in the middle of them. Place a flower through each hole and let all flowers float in the water.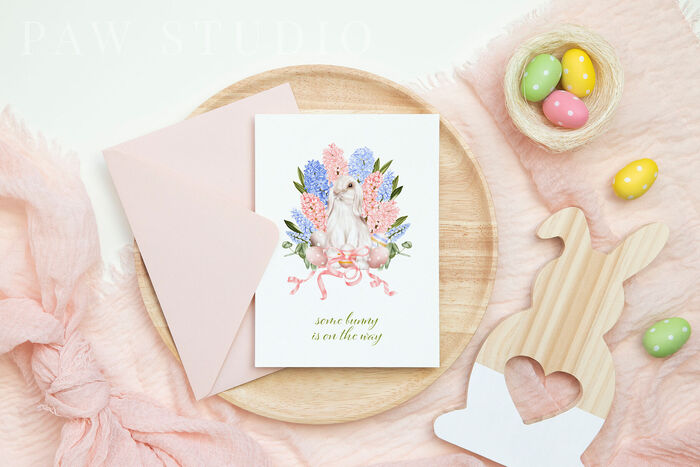 #5. Paper Bunny Blooms
Last, but not least, you might find it funny to make your own bunny blooms. These are crafts that resemble both flowers and Easter bunnies.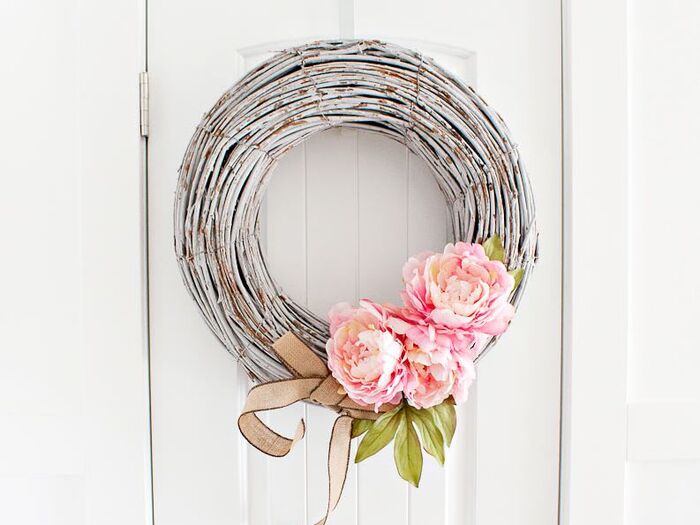 Step 1 includes making a smaller and a bigger pom inner ball out of petal layers (for the body and the head). Step 2 is all about glueing them back-to-back. Last, but not least, add paper feet and ears.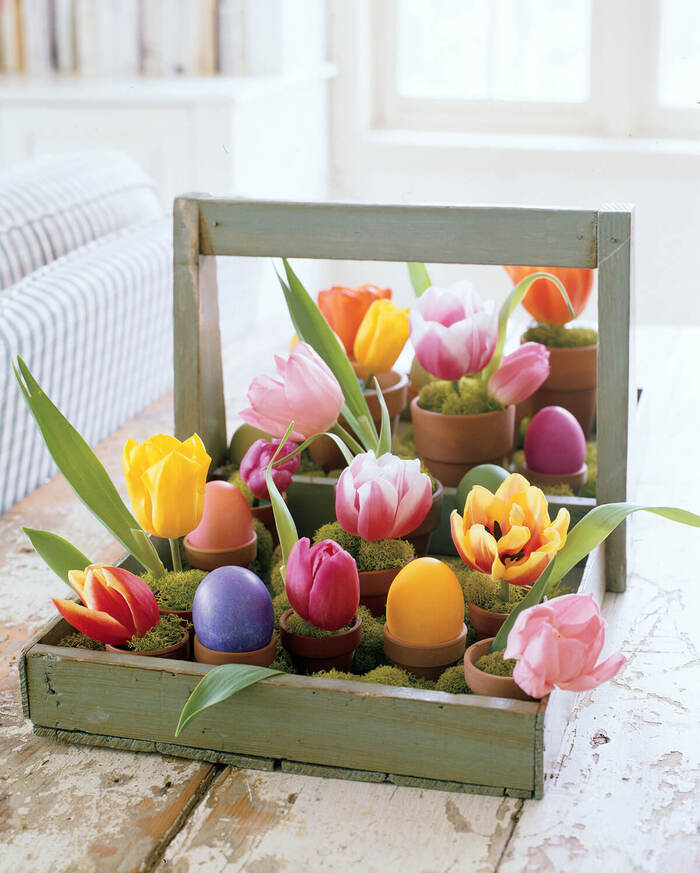 This was our selection of Easter-themed flower arrangements and crafts you can make in the comfort of your home. We encourage you to give space to your creativity and have fun while creating your home décor.