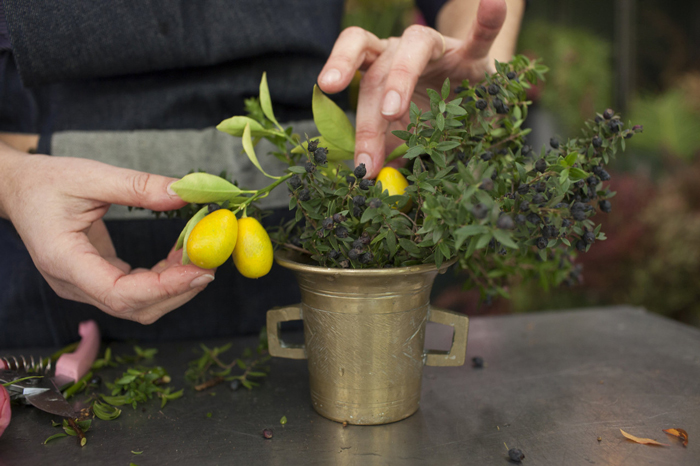 Flowers and fruits make a gorgeous combination for your spring home décor. You can mix and match colors or stick to one palette and just arrange flowers, fruits and veggies together adding a touch of class to your home this season. Floral decoration brings the colors of spring into your interior, while fruits give it texture creating the perfect mix for home decorating. Arrange flowers and fruits on the table, on the kitchen countertop or on the front door and invite the new season into your home.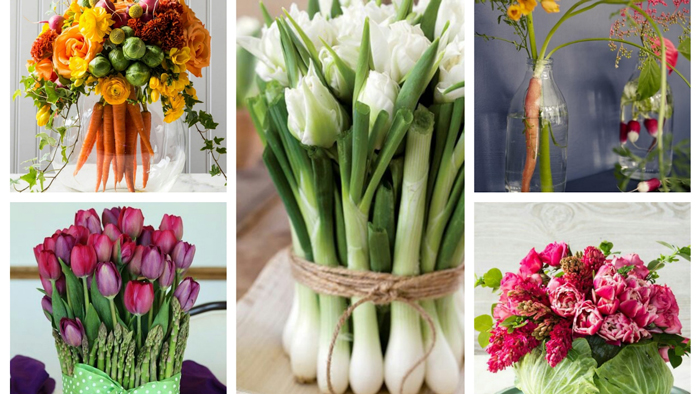 We have several flower arrangement ideas with fruits and veggies which will surprise you with their modern freshness. Check them out below!
Fun Fruity Wreaths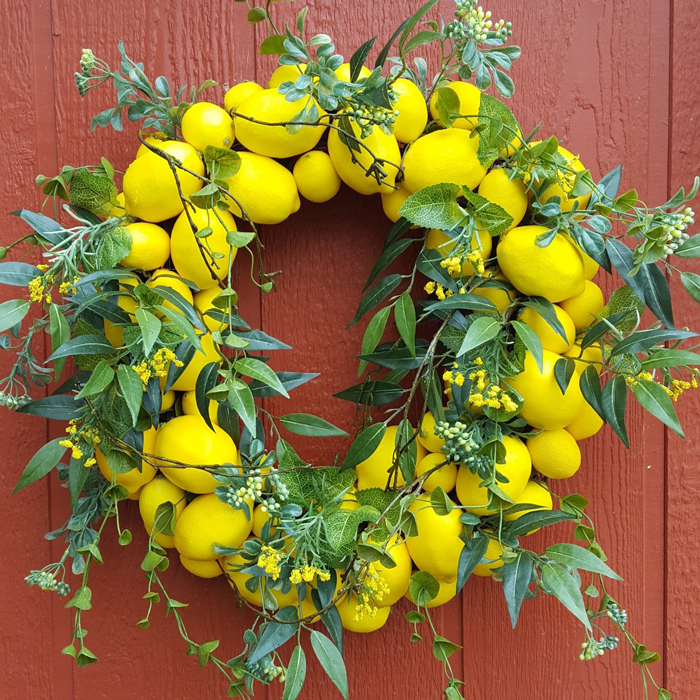 Exhibit fruit and floral decorations on the front door to garner instant attention. These wreaths are an excellent way to say a warm welcome to your family and guests. It is so easy to create them, just add fruits and vegetables of choice to your spring door wreaths.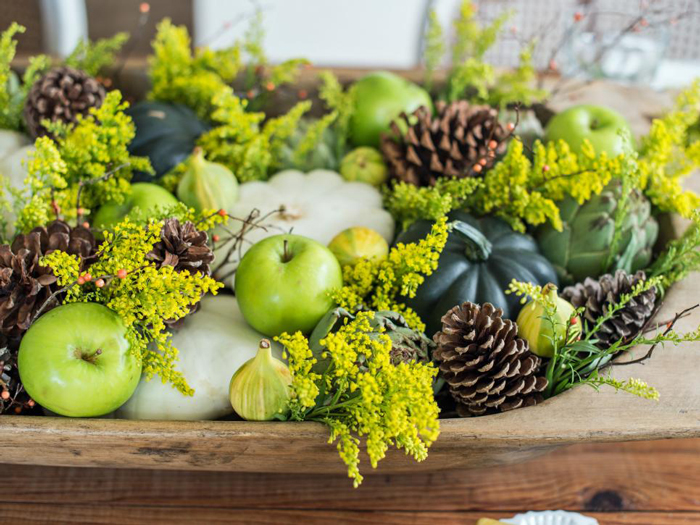 You can either go with the same colors in a palette or create pleasant and eye-catching contrasts. Lemons are a great choice for spring door decorations as they brighten up any arrangement with their cheerful and sunny glow. Berries, apples and pears are other great options.
Pretty Bowls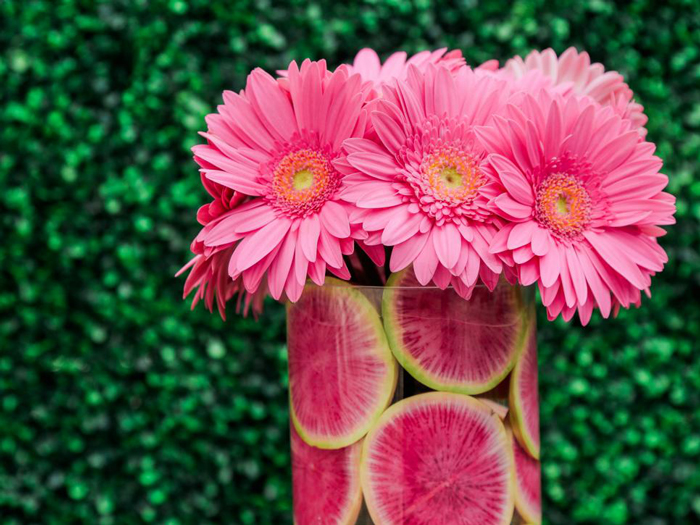 A combination of flowers and fruits can bring out the creative side in any room. A bowl brimming with juicy pears, crisp apples and bright citruses will certainly complement your dining table or kitchen counter top. Artificial flowers can be used to create different styles of fruit bowls – bohemian mix, elegant and fresh single-color arrangements and much more. These can be enhanced by adding beautiful candles or other small, home accessories. The bowl designs are perfect for both indoor and outdoor decorations.
Colorful Vases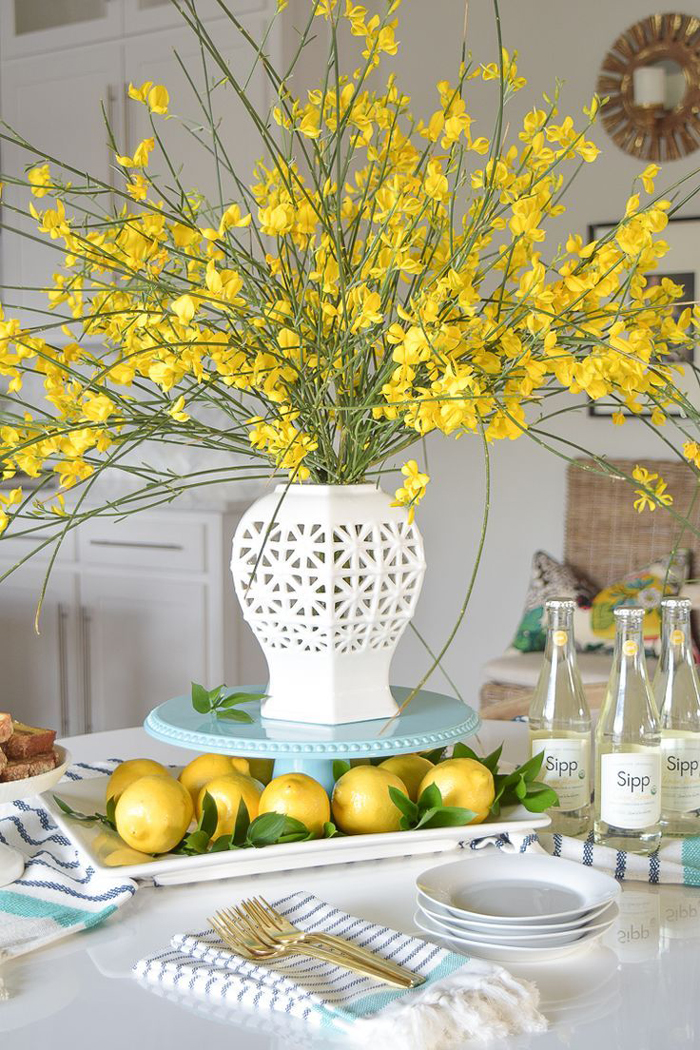 A vase is a great way to display a bunch of berries, seasonal flowers and an entire harvest of fresh fruits. The colorful vases arranged with flowers and fruits provide the effect of bountiful indoor garden. Fill a clear vase with faux greenery or artificial flowers to lend your table a long lasting decoration.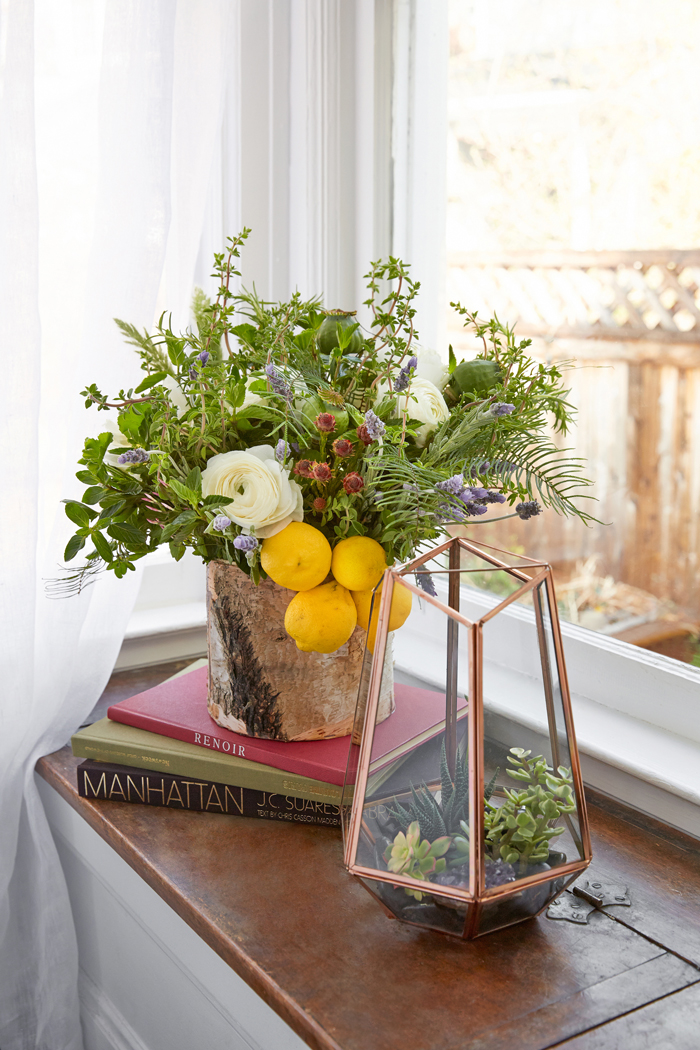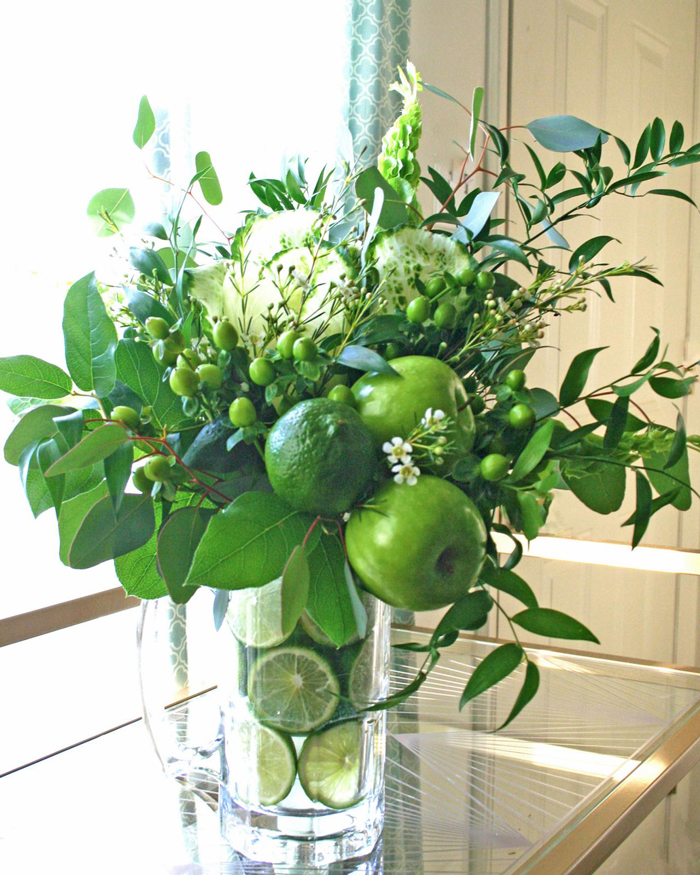 For these you can also use fresh sliced fruits and vegetables as well as flowers in matching colors. Limes, lemons and oranges are great to achieve a stunning result.
Eye-catching Table Centerpieces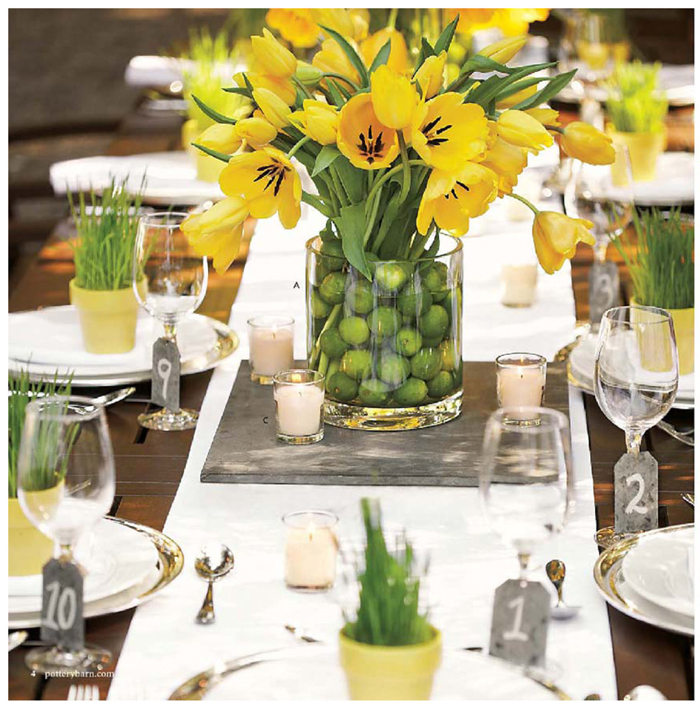 For these you can use either sliced or whole fruits as well as artificial or real flowers. You will need a vase, plate, bowl, tray, pretty vintage container or other home accessory to create beautiful table flower arrangements.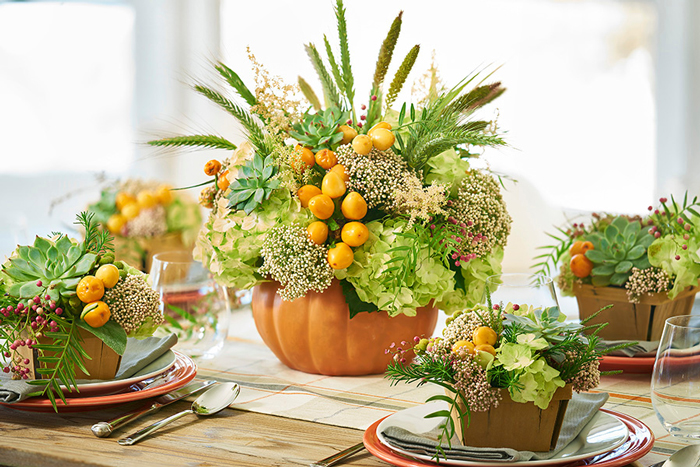 Spring is the season of colors so you can play with them to create eye-catching table centerpieces with a more casual or classic vibe.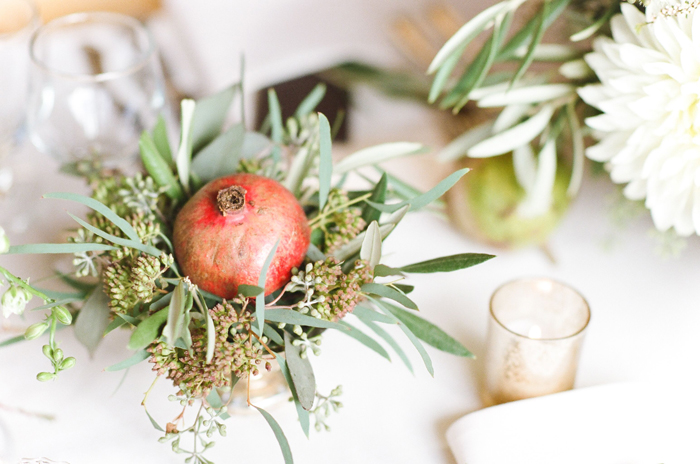 Flower decorations combined with fruits and vegetables evoke succulent sights that will draw eyes and spur appetites. Fruit and floral décor for home adds bright colors and picturesque scenes to any area of your space. Whether on the kitchen countertop or the front door, these decorations will instantly brighten up your home.
by Betty Stefanova