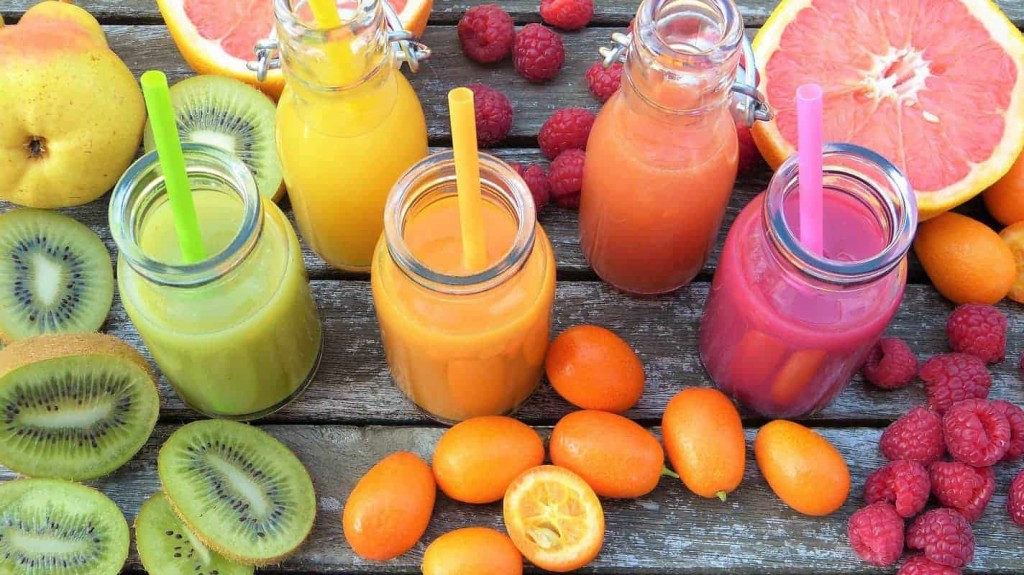 A lot of people struggle with keeping their skin smooth and healthy. That's because everyone is using a lot of cosmetic products that are unnecessary. All you need for a beautiful skin is a little veggie magic, called smoothie.
Here are some of the best smoothie recipes, that will help your skin glow.
Baby Face Smoothie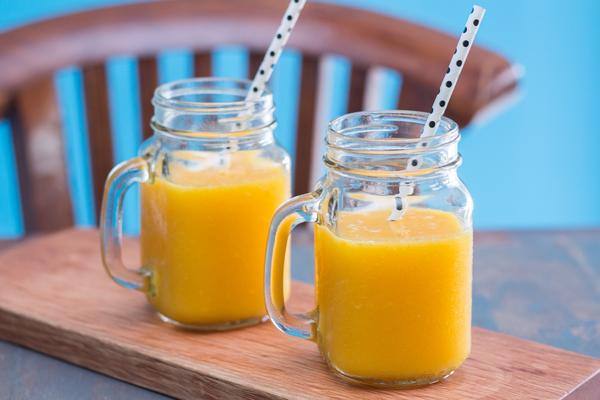 Everyone knows that vitamin C is very important for our skin, and sweet potato is a great source for it. Also, for this smoothie you'll need pineapple,orange, flaxseed, water, camu camu and some water. It's an easy and yummy smoothie that helps your skin glow and it's a great immune boosting.
Summer Strawberry Sunset smoothie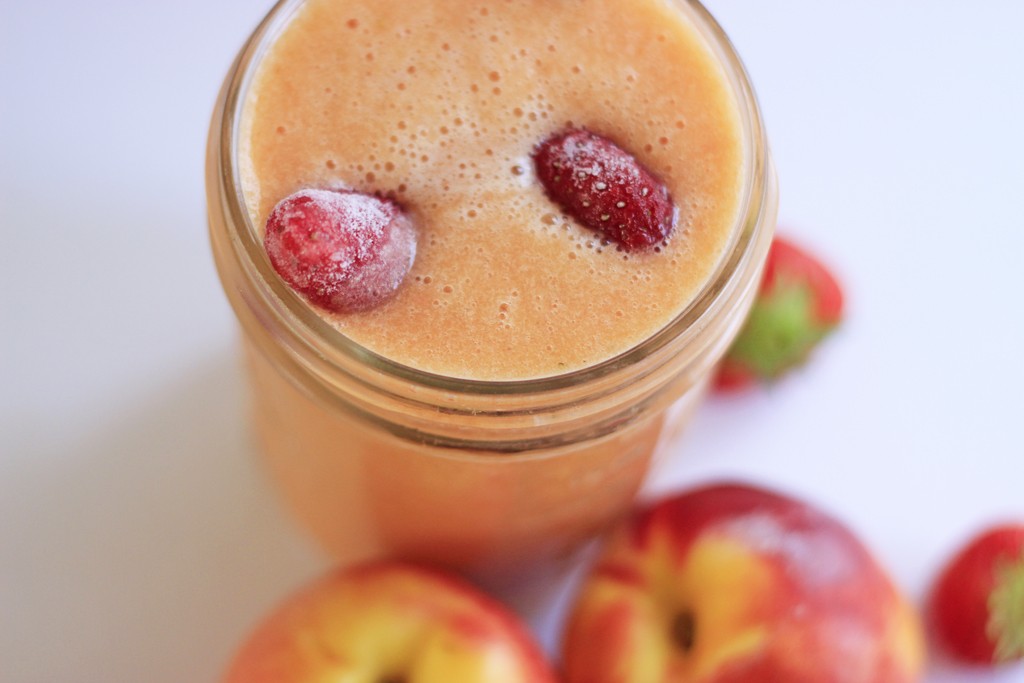 This smoothie is so yummy that no one would say that it's healthy. It helps the skin to smooth and tone and it's a real bless for your whole body. All you need for this smoothie is strawberries, blood orange, vanilla almond milk, pear, coconut flakes and some ice.
Apple Cucumber Smoothie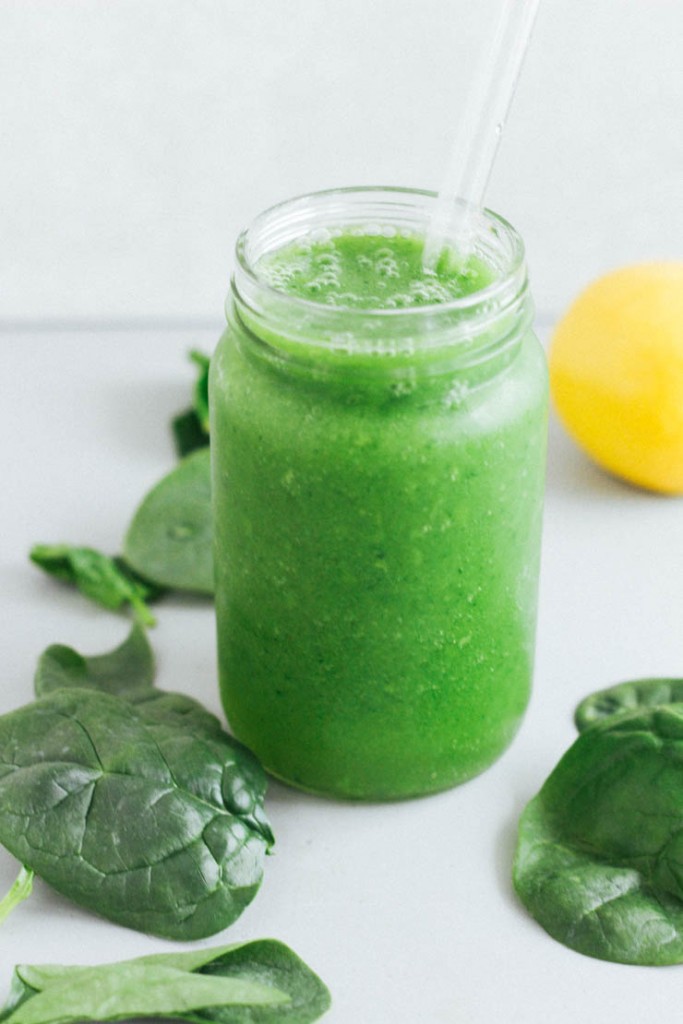 If you have dry skin, this smoothie is perfect for you. It will help your skin to moisturize and you won't need any face masks. If you want to do some good for your skin, the right way is to drink this smoothie. It's super healthy and it's a great choice for the hot days. The Apple Cucumber smoothie is made of baby kale, lime juice, persian cucumbers, cashews, applesauce, ice and of course, water.
Plum Lavender Protein Smoothie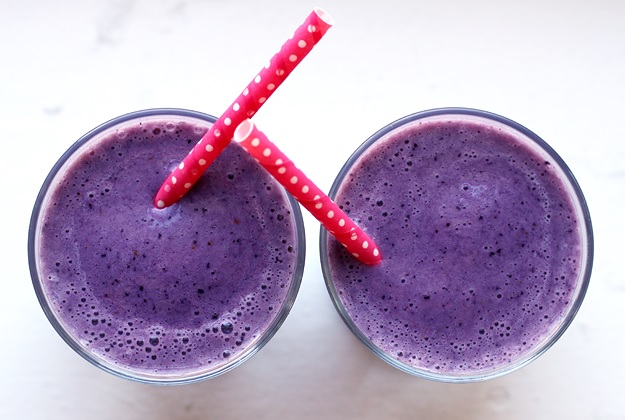 Lavender is often used to treat irritation or the occasional blemish, it also provides a gentle calming sensation when ingested. Both plums and kale contain ample amount of vitamin C and grapes are bursting with antioxidants. This smoothie is really good for your skin and it's perfect easy breakfast.
For this smoothie you'll need curly kale, Yumbutter almond buttter, ice, grapes, plum, dried lavender flowers, pea protein and water.
Jalapeno Mango Smoothie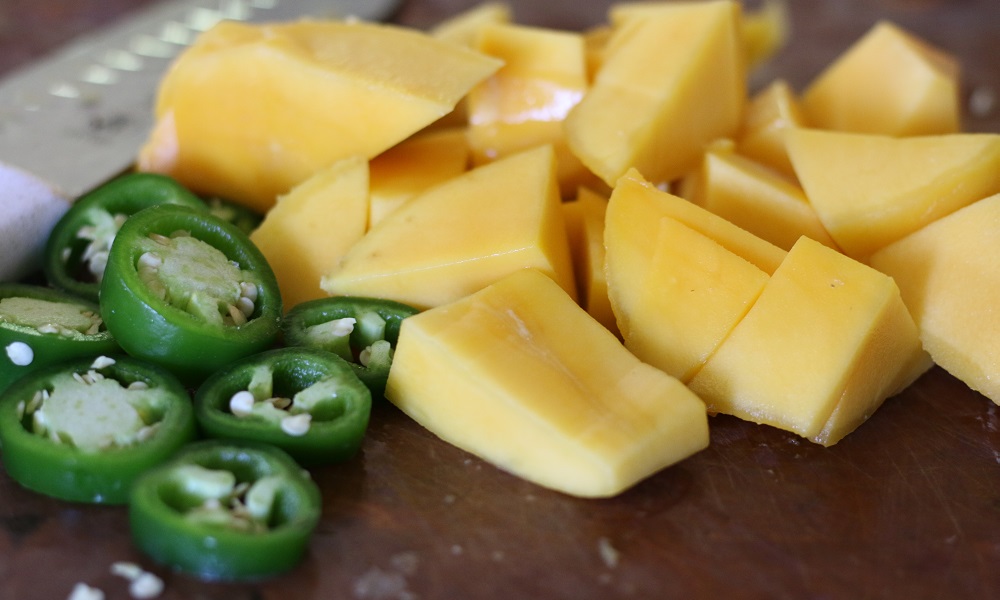 This smoothie is full of fiber and vitamin C.  Jalapeno peppers may have only 4 calories, but they're full of vitamin C and capsaicin. This smoothie is great for your skin, it gives you more energy, but also it's has a capacity to help with weight loss. For this smoothie you'll need sweet potato, orange, jalapeno, water, mango, lime juice, almonds and ice.
Green Queen Smoothie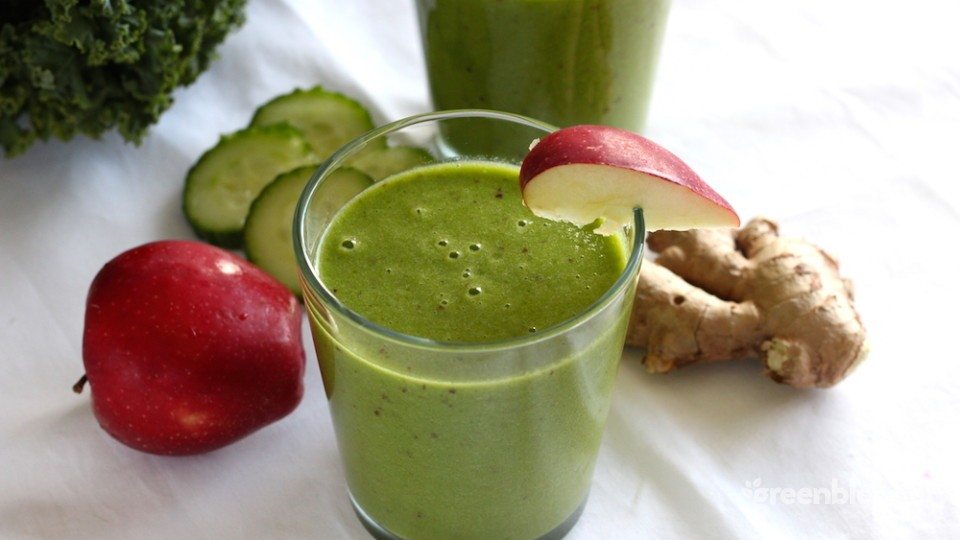 Chlorella is high in vitamin A, iron and zinc, also it reduces oxidative stress. On the other side, ginger is a powerful anti-inflammatory. These two ingredients are great for radiant, glowing skin. This smoothie is low on calories and it's amazing for your skin. All you need for this smoothie is lacinato kale, apple, chlorella, water, persian cucumbers, ginger, lime and ice.