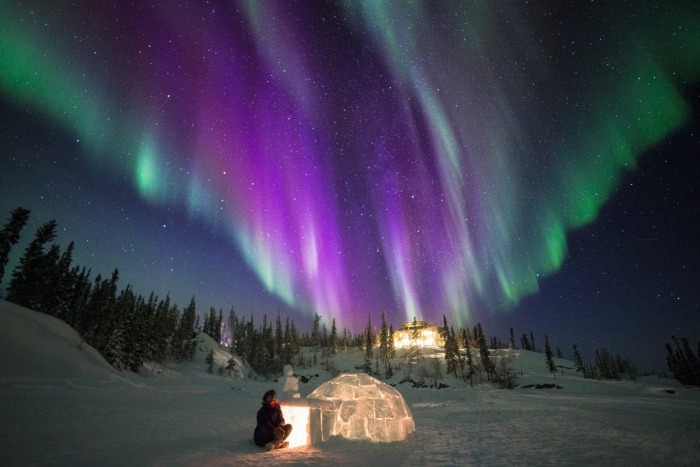 The Northern Lights or Aurora Borealis is one of the most beautiful and majestic artistic displays of Nature. The phenomenon occurs when solar particles and gases from the atmosphere collide in the sky. This produces a beautiful neon glow that can last for days at a time. For thousands of years, this magical light show has captured the curiosity across the globe.
With the ease of travel and developments in technology, seeing the Northern Lights has never been so affordable and easy. So if this has been on your bucket list, here are the 5 best places to see Northern Lights.
Fairbanks, USA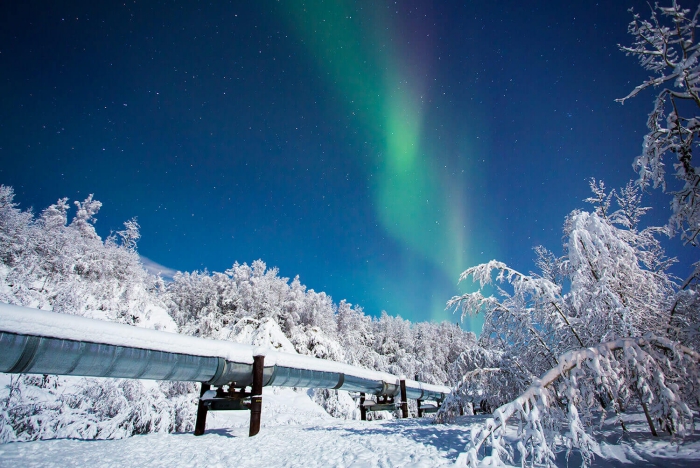 Alaska is one of the top places you can see the Northern Lights. If you are not a fan of the cold weather, you can watch the aurora from the hot springs. Here you have everything necessary to get the best view of Northern Lights – dark, cold night and clear skies. For those looking for the best city to see Northern Lights – Fairbanks is the place. It is located in the aurora oval and is a good travel base.
Seltjarnarnes, Iceland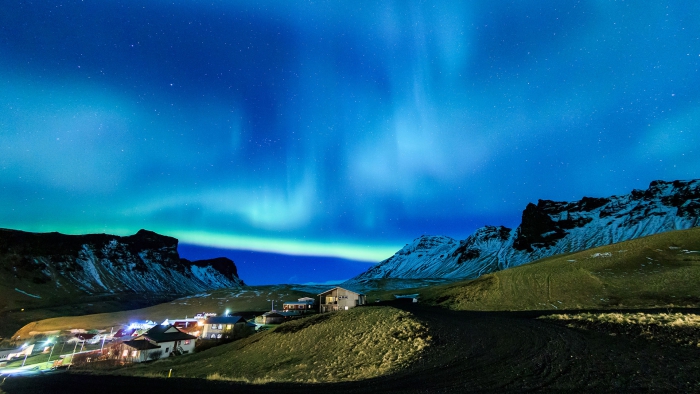 Iceland is not only the best country to see Northern Lights but a real Natural treasure. Here you will find alien volcanic landscapes, majestic waterfalls and hot springs. In Iceland, you can watch the aurora while dipping yourself in the thermal hot springs or exploring the untouched wilderness. Some of the best spots for this are Seltjarnarnes, Vik, Eldborgahraun and Djúpavík.
Yukon, Canada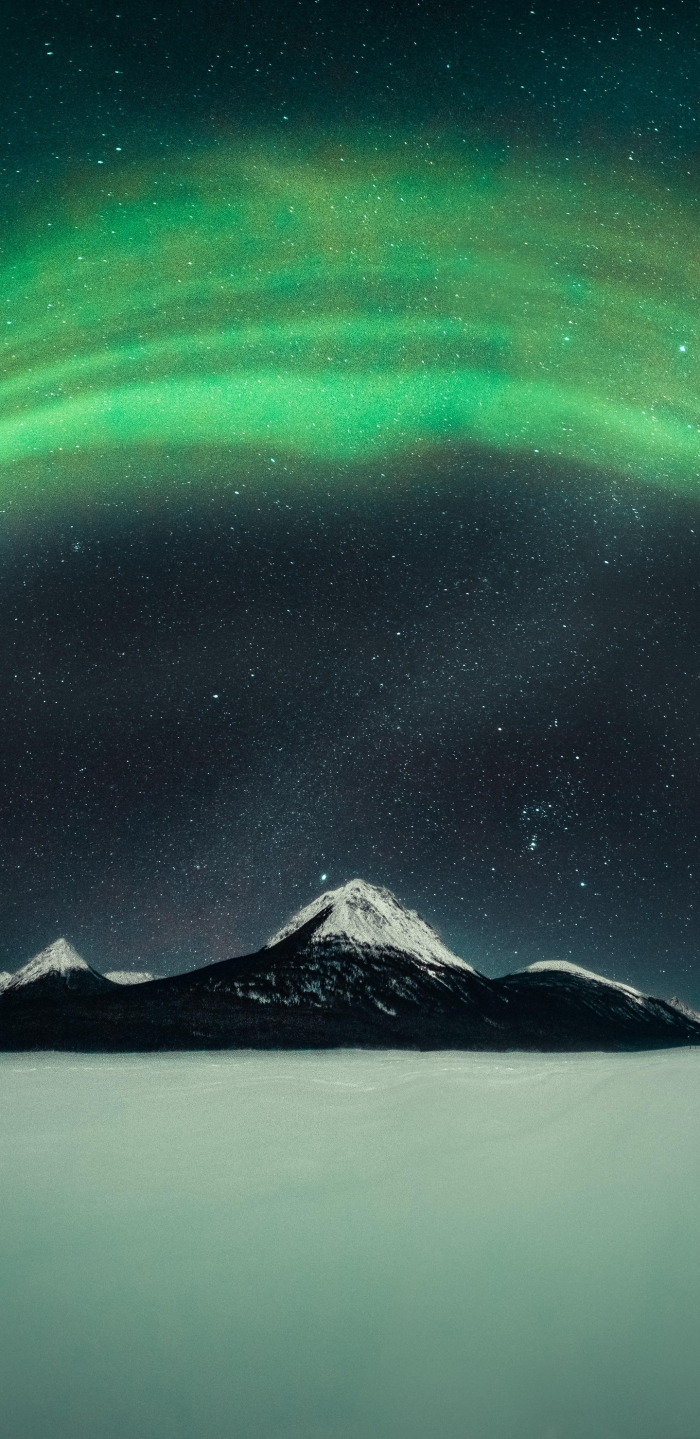 Yukon and Nunavut in the Northern part of Canada are on top of our best place to see aurora list. This part of Canada is a treat for the aurora-gazers with its pristine wilderness. You can spot the Northern Lights here between August and mid-April.
Kakslauttanen, Finland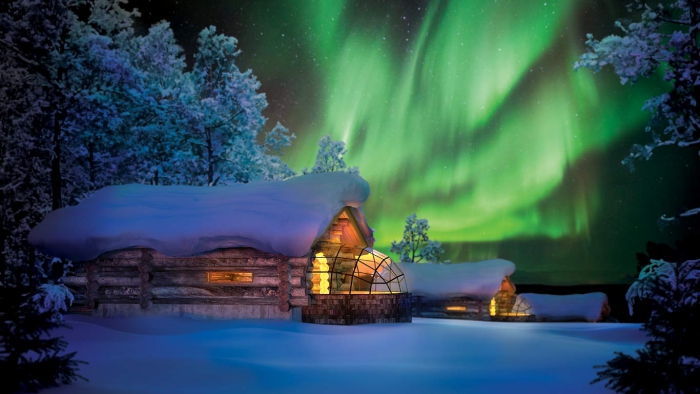 Kakslauttanen is a famous spot to watch the Northern Lights from a beautiful glass igloo. The best part is that the lights shine every other night. However, keep in mind that temperatures can be very low. So, the best option is to stay in the comfort of our warm, glass igloo while watching the aurora.
Nuuk, Greenland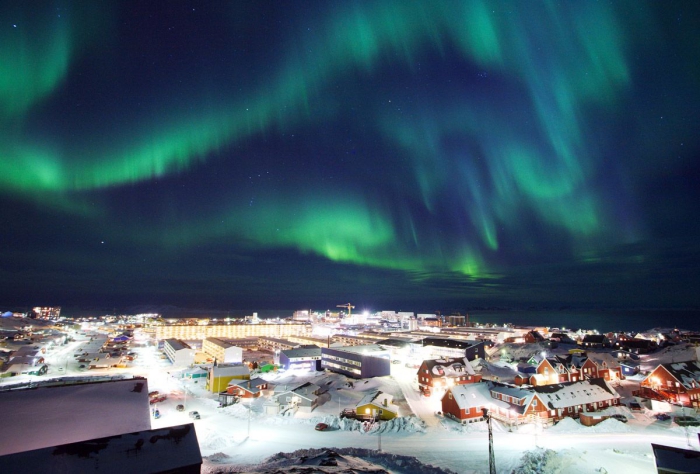 A big part of Southern Greenland is located within the aurora zone. This quiet, remote island country is not crowded with tourists compared to other northern countries. The reason behind that is that there are no roads and transportation can be challenging. Base yourself in Nuuk and enjoy the best view of Northern Lights.
The majestic sight of the Aurora deserves all efforts to witness it – the low temperatures and transportation challenges, the dark nights and long flights. Everyone dreaming to experience this beauty can choose any of these 5 best places to see Northern Lights and enjoy it to the fullest.