Japandi Style is considered to be the most harmonious trend yet. Keep reading to learn more about this interior design style, as well as how you can incorporate it into your home.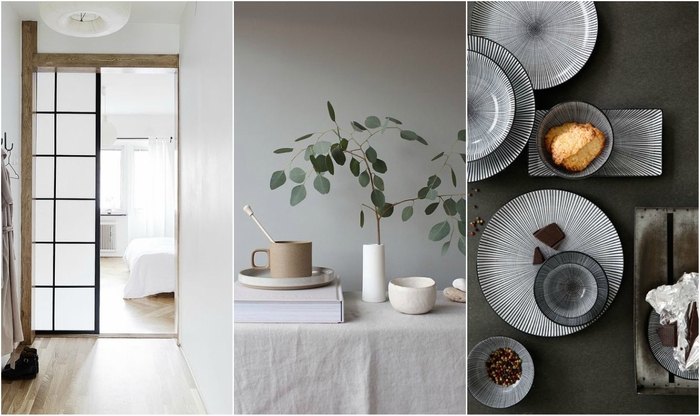 What Is Japandi Interior Style?
Japandi interior design is all about blending nature with simplicity. It brings the best from Japan and Scandinavia. The Japanese style is famous for its elegant and calming minimalism. On the other hand, the Scandinavian style is all about simplicity. It includes uncluttered décor, as well as clear lines of architecture.
There are a few key elements of Japandi home design. First, it has a minimalist layout.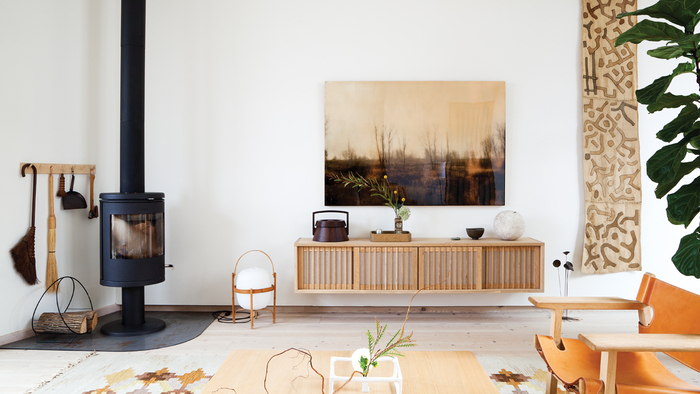 This means that a Japandi home is never cluttered. Second, there are only functional accessories and pieces of furniture. Third, the Japandi interior focuses on using natural materials, as well as a combination of contrasting colors.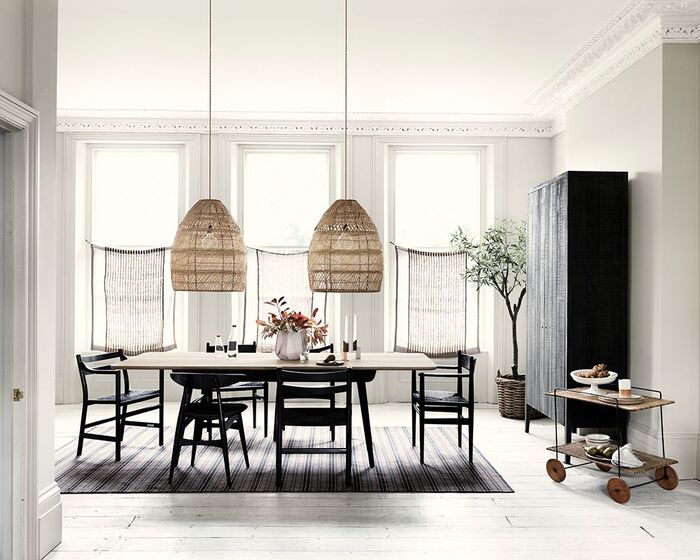 How to Incorporate Interior Design Japandi into Your Home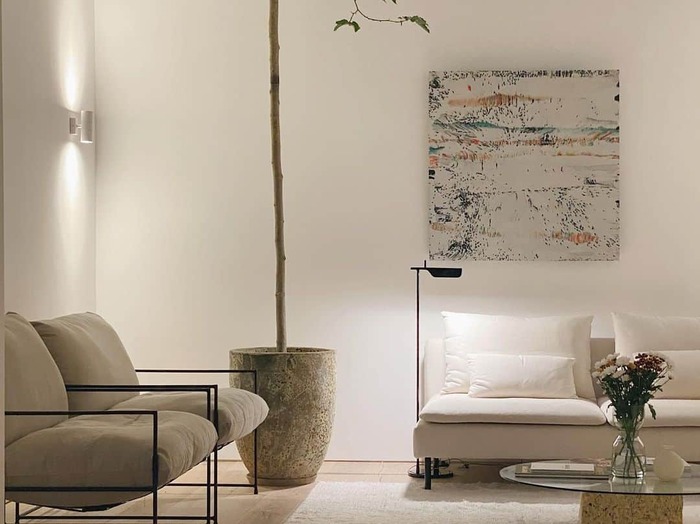 Step #1. Declutter
As we already mentioned, the Japandi interior design focuses on minimalism as a lifestyle. We live in hectic times and we need sanctuary-like spaces to retreat to. Simplicity, craftsmanship and functionality are important for being able to truly relax. So, start with making sure that each piece in your space has a meaningful purpose.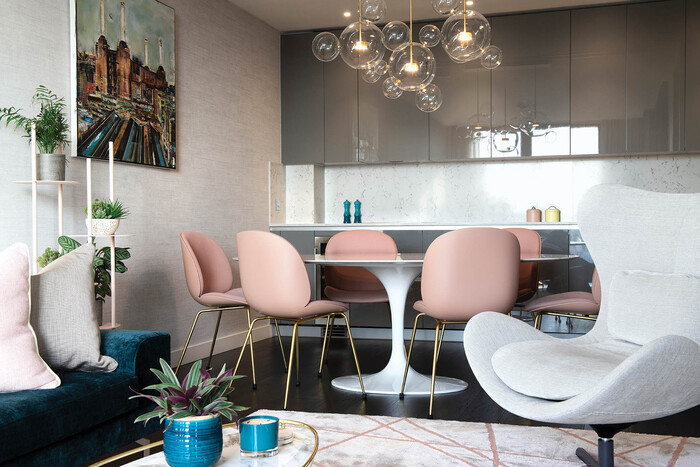 Step #2. Make Sure You Allow Access to Natural Light
The second step is all about creating open plan areas so there is a lot of light, as well as a feeling of calm and spaciousness. This is easily achievable if you buy low furniture such as coffee tables, chairs, beds, etc.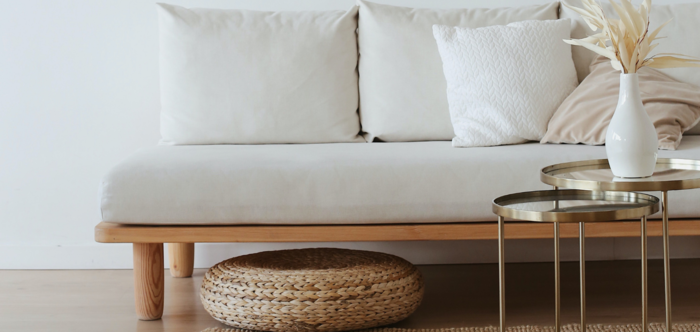 Although low furniture can add a sense of authenticity and excitement, do not fill your space with too many pieces. So, always prioritize quantity over quality and choose multi-functional accessories.
Step #3. Stick with Clear Lines, Neutral Color Palette and Natural Materials
Clear lines are an important characteristic of Japandi home design. Therefore, choose curvilinear, dramatic or rectilinear lines. In addition, fuse neutral warm colors (such as creams, oatmeals, beiges, etc.) with darker Japanese style raw materials and timbers. This will create a sense of cohesion and tranquillity.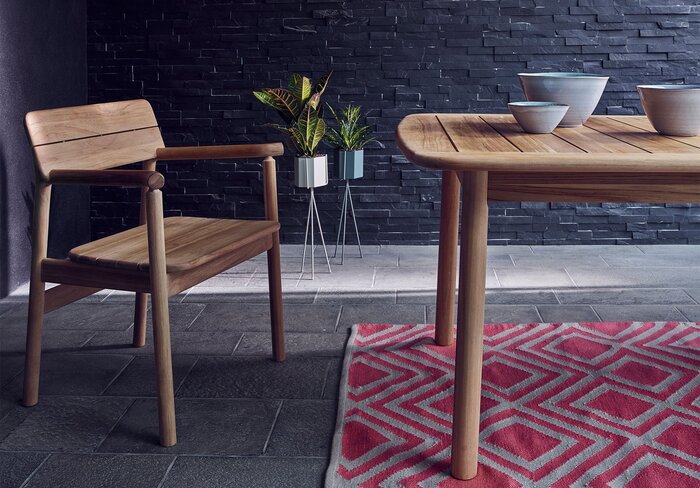 Last, but not least, merge the lines between outdoor and indoor by using sustainable materials. These include marble, iron, leather, bamboo, wood, rattan, paper, seashells, linen, hemp, feathers, timber stools, etc. We also encourage you to bring in plants, candles, cushions, books, ceramics, etc. Items like this will remind you to be patient and appreciate what is.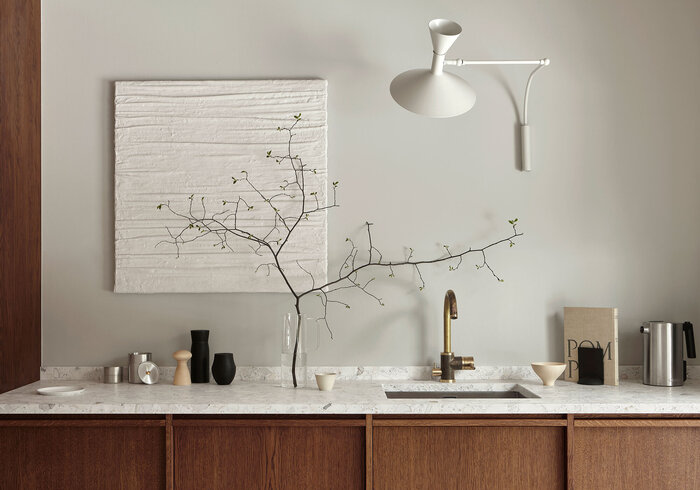 This was our selection of ideas for incorporating the Japandi Style into your home. We hope that they will help you bring more harmony to your everyday experience.