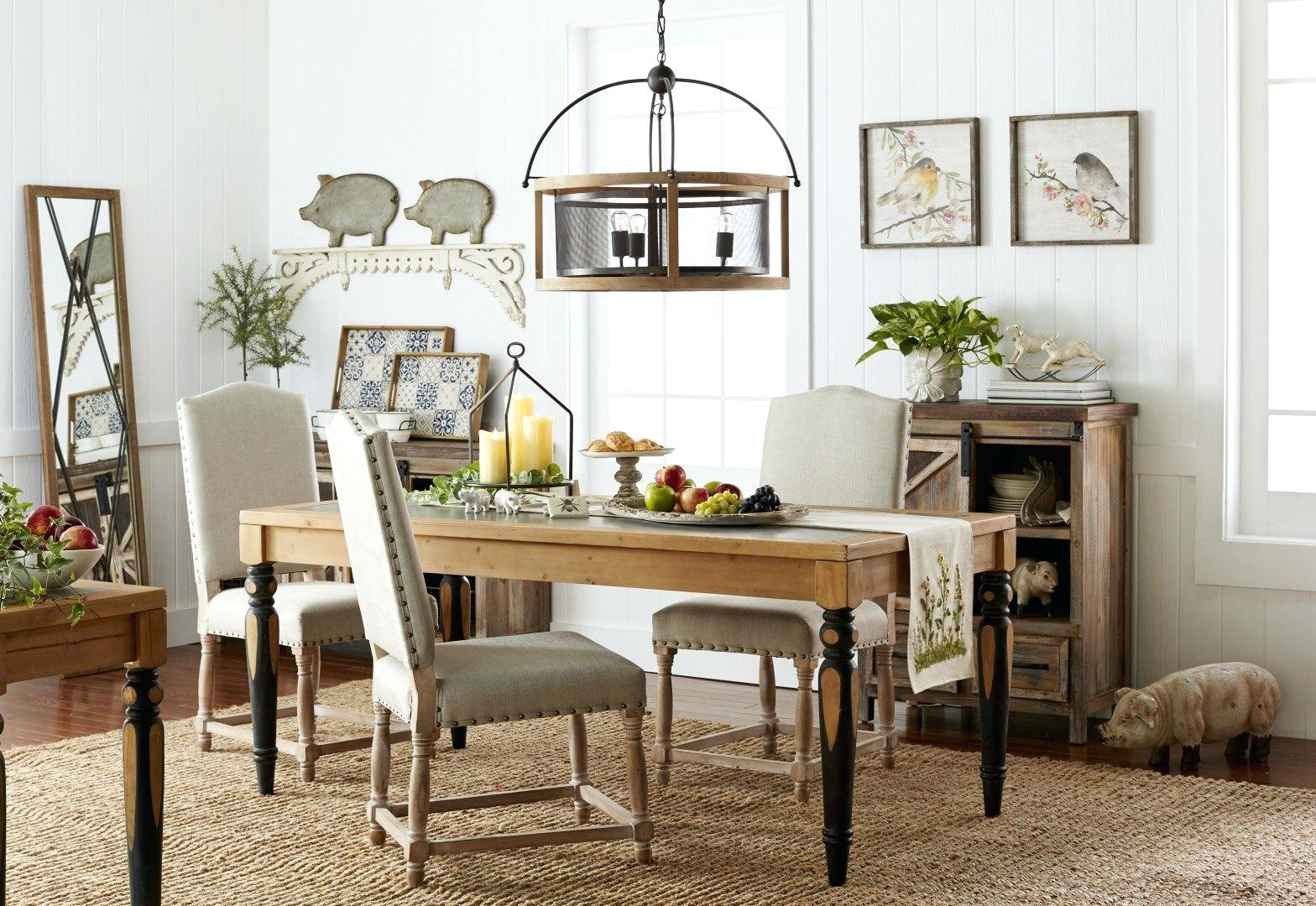 Farmhouse style doesn't necessarily mean you need to own or live on a farm or turn your city apartment into one. However, it does mean you are decorating your space with a practical and simple mindset that often comes with living in the country. Instead of bright colours, the simple farmhouse style calls for soothing colour schemes and natural elements.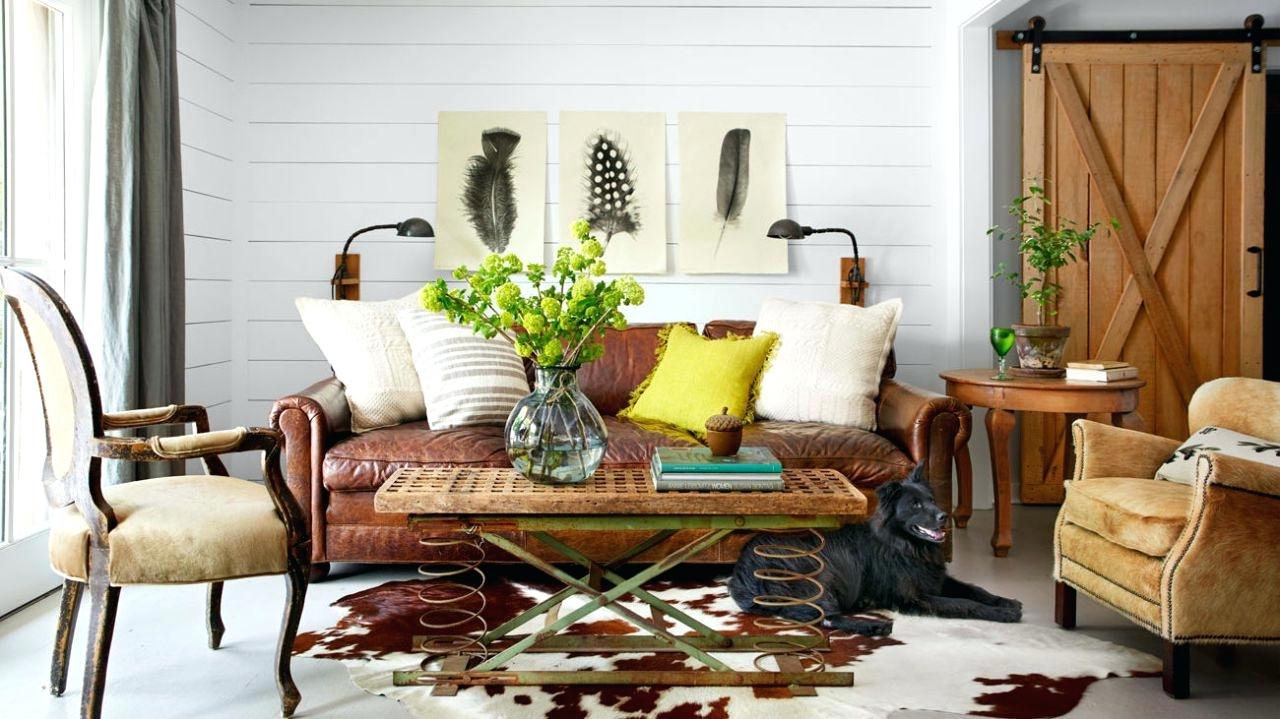 The traditional farmhouse style may be too country vintage for a city home, but the best thing about this design is that it is open to interpretation. Here are some common trends which prove that the this style is still very modern.
Neutral colours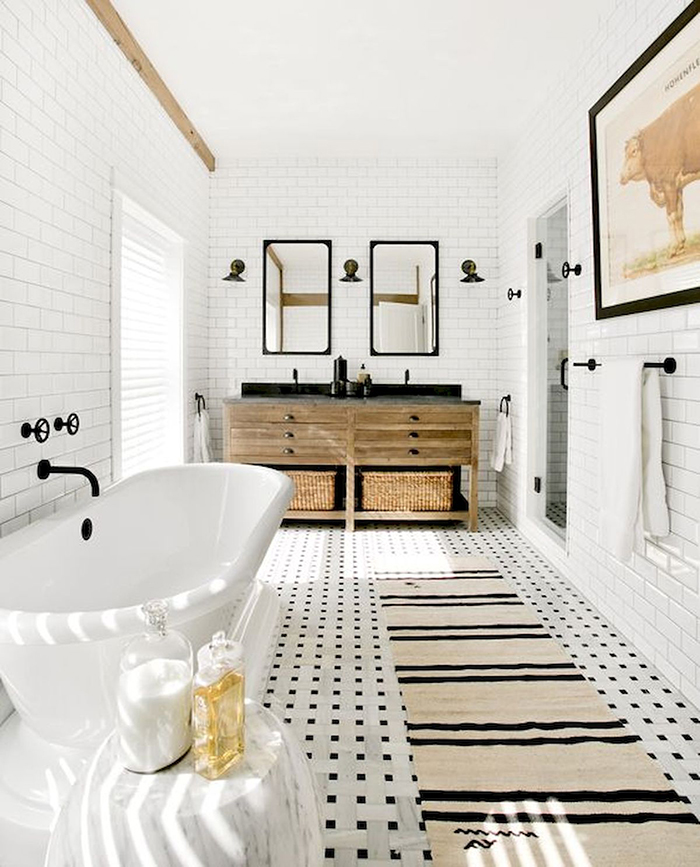 The first step towards a farmhouse look is definitely the neutral pain on the walls. Avoid dark, bright or flashy shades and keep everything in soft beige, grey or cream if you don't like white. Having these colors on the walls sets the tone for the farmhouse style. Keep all the walls within the same color scheme.
Mix old and new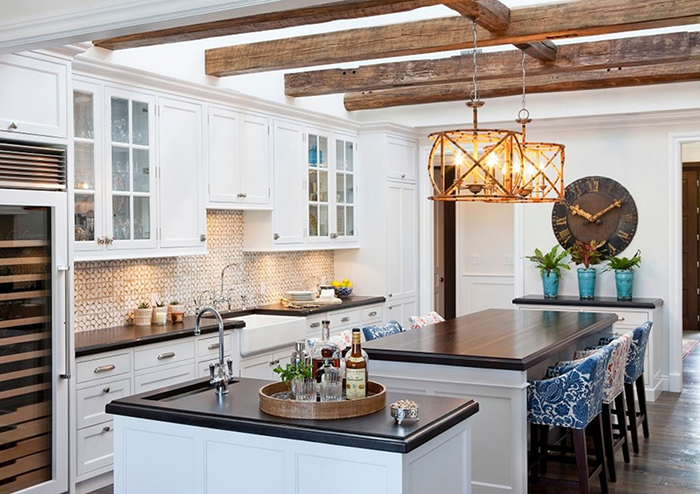 Take a trip to the vintage home decor stores in your area and get some beautiful things for your farmhouse inspired home.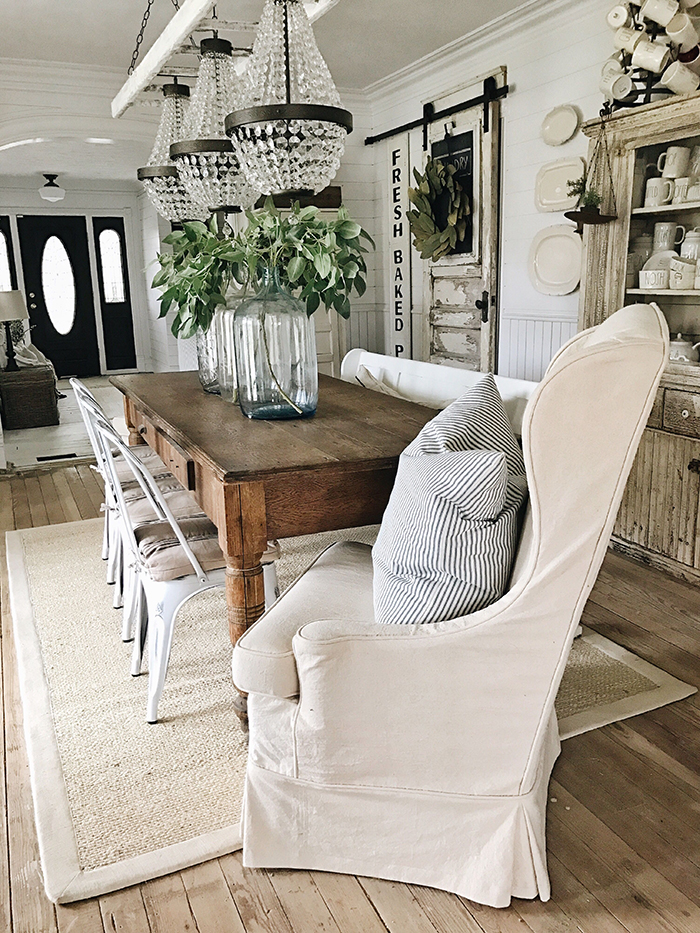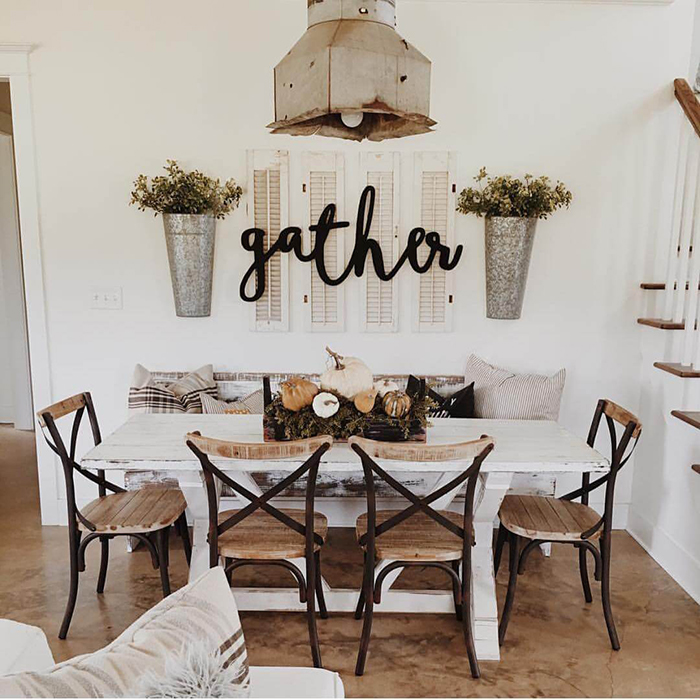 Instead of using standard vases for your flowers use something unexpected that has a vintage flair to it.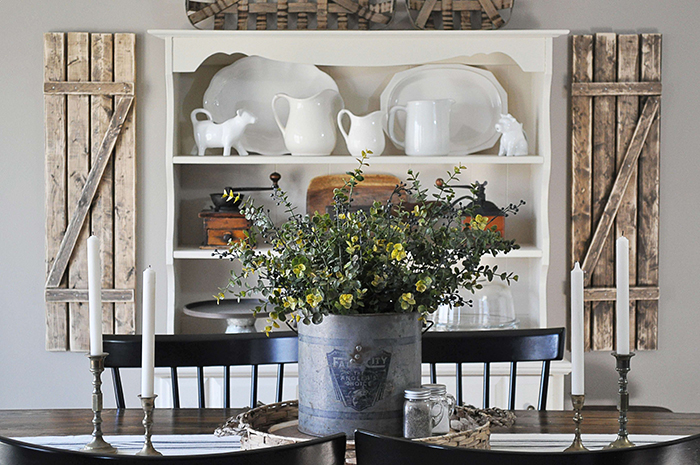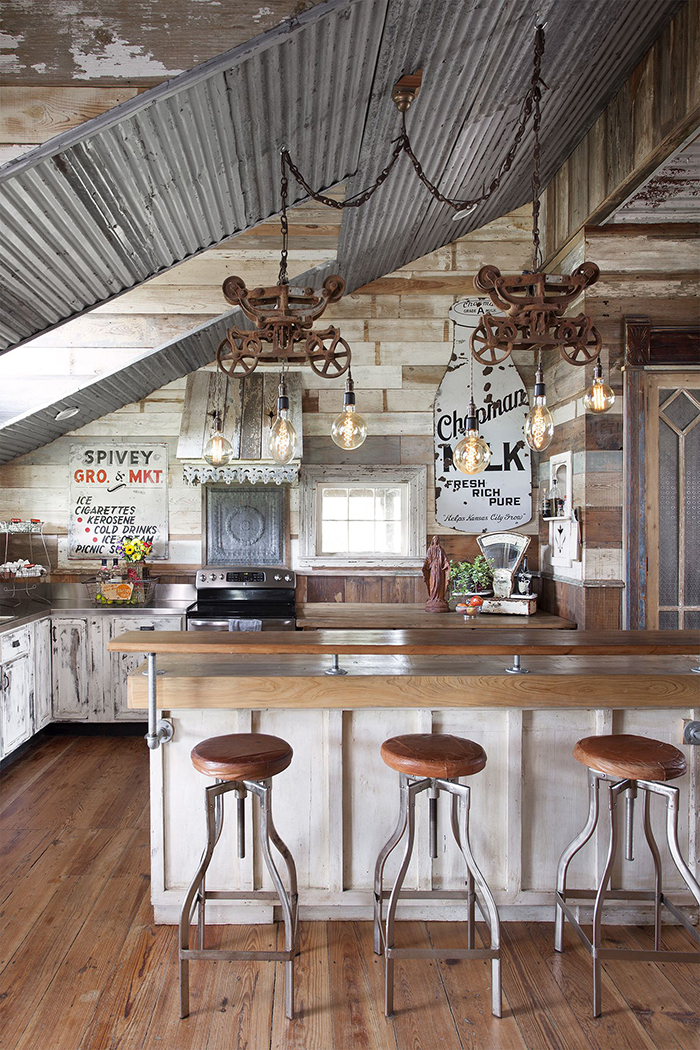 Incorporating old things and using them in a practical way is a big factor in farmhouse style because it inspired you to recycle and repurpose.
Incorporate wood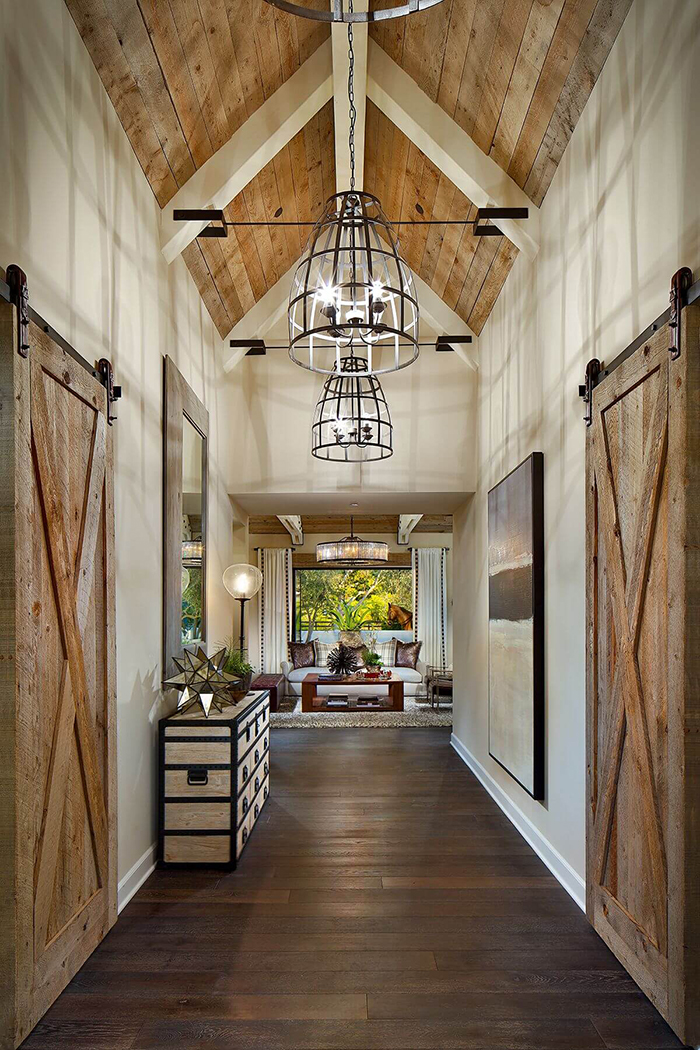 Wood is what brings the outdoors in, so try adding it in various forms into your décor for a more farmhouse and rustic look.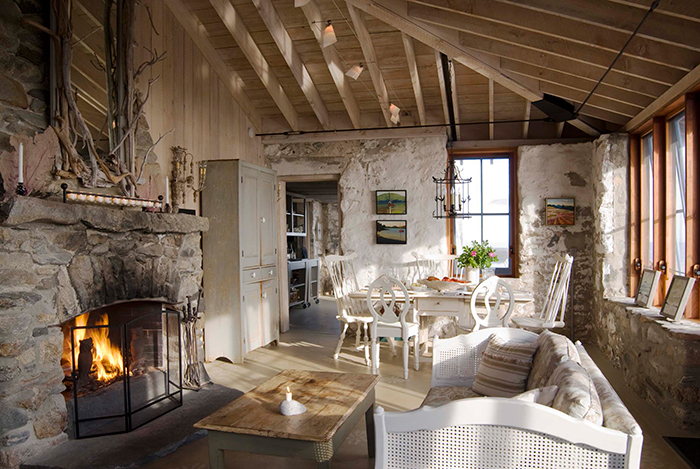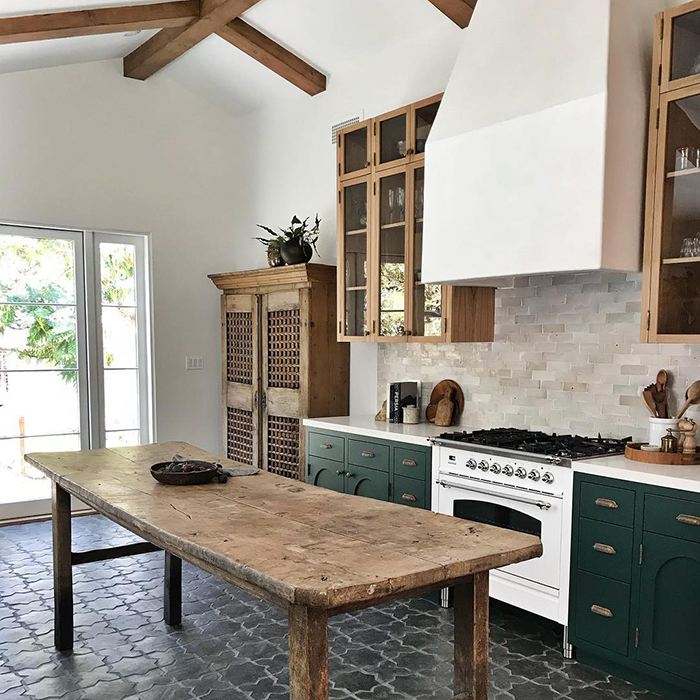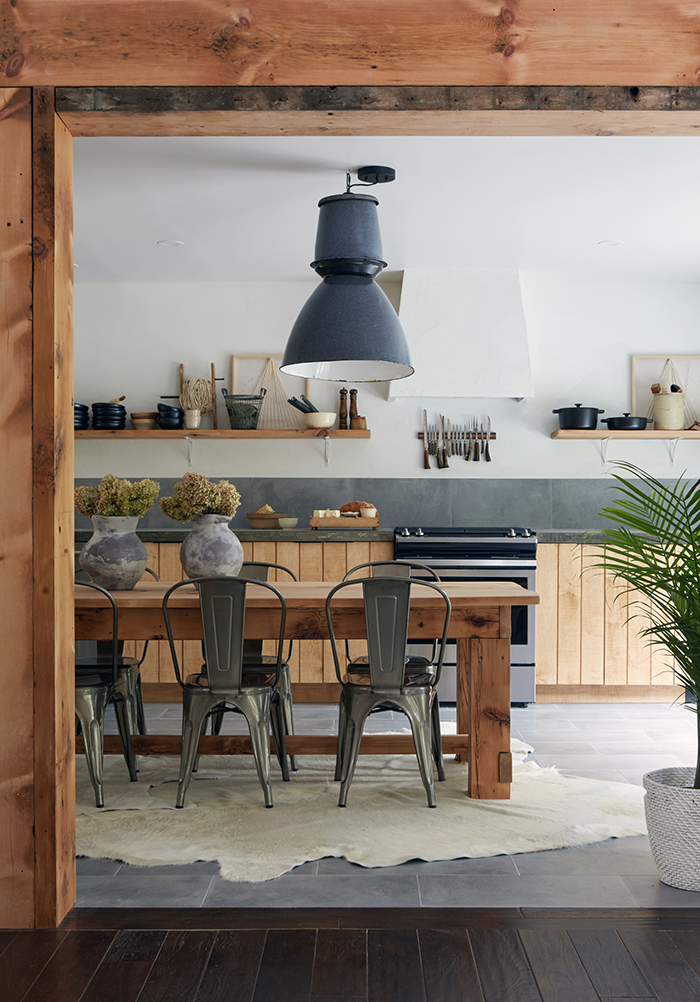 Use wooden furniture or make DIY décor out of wood. This will tie everything together. The use of wood is very typical for both the modern and classic farmhouse designs.
Use old furniture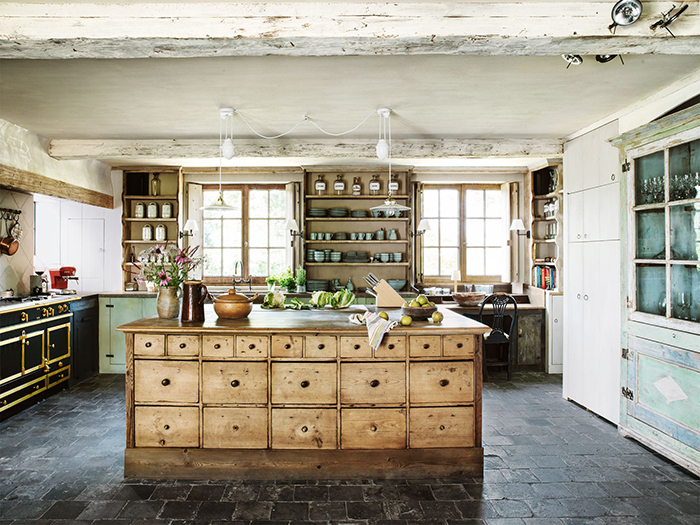 If you have furniture that is looking worn out you can easily fresh it up with paint. You will not believe in the transformation. Don't worry if you are not a professional painter, the shabbier it looks the better.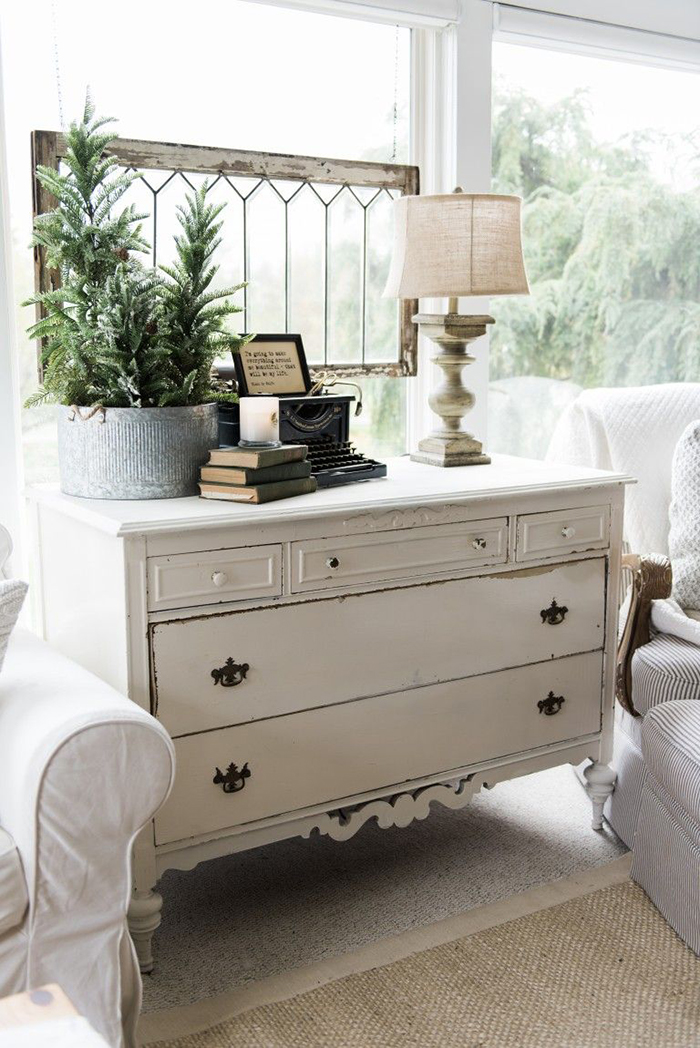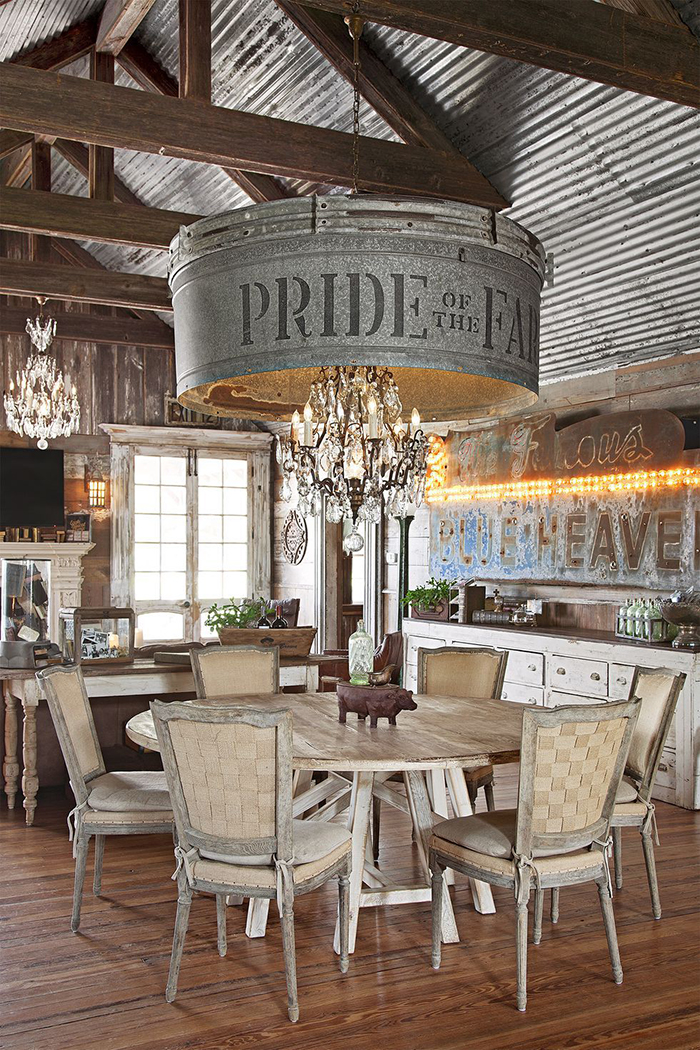 Keeping the furniture in the same color scheme pulls the entire space together.
Wire Baskets Décor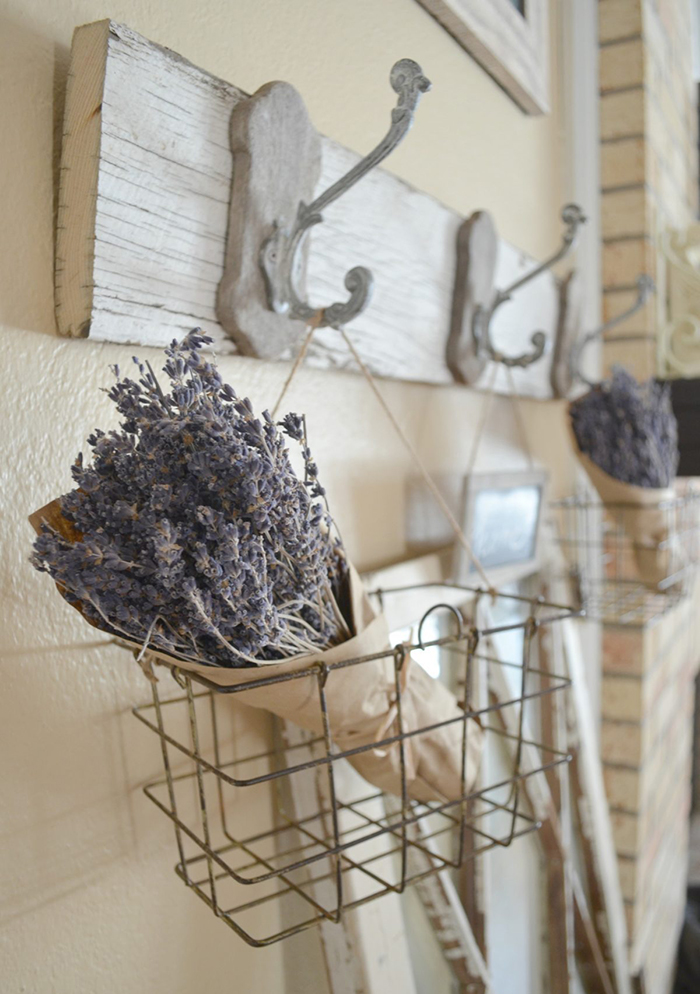 Wire baskets are a very easy and simple way to get a rustic, farmhouse look in your home. There are so many ways to use them!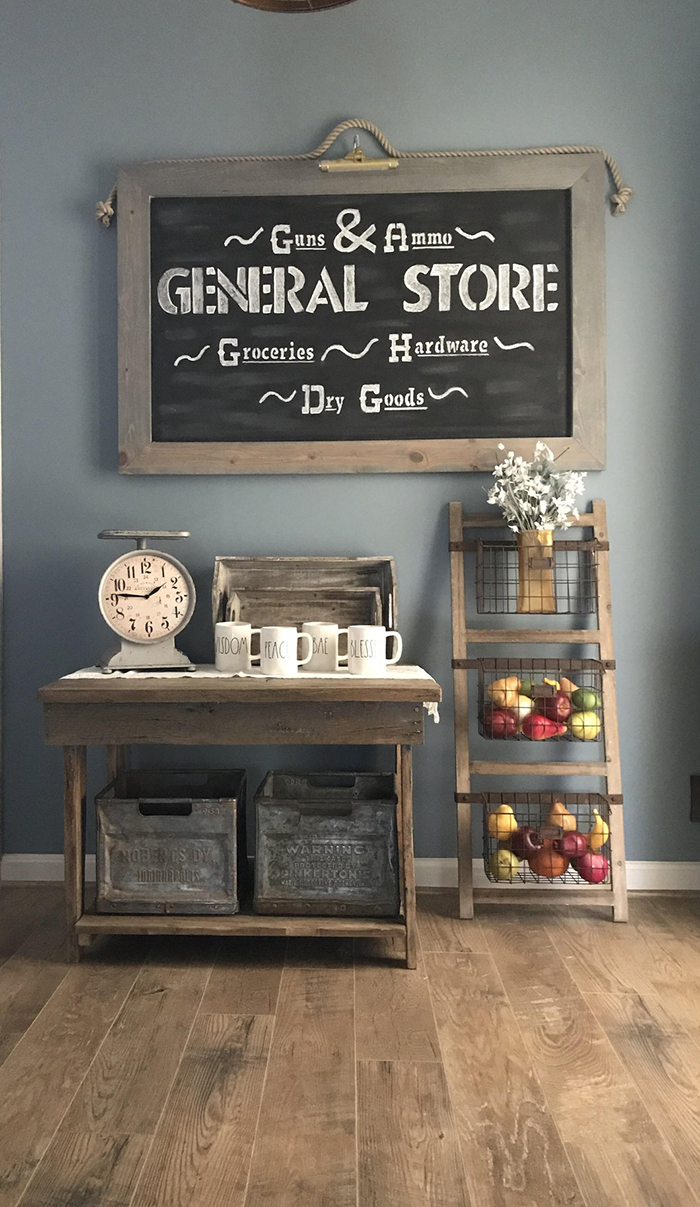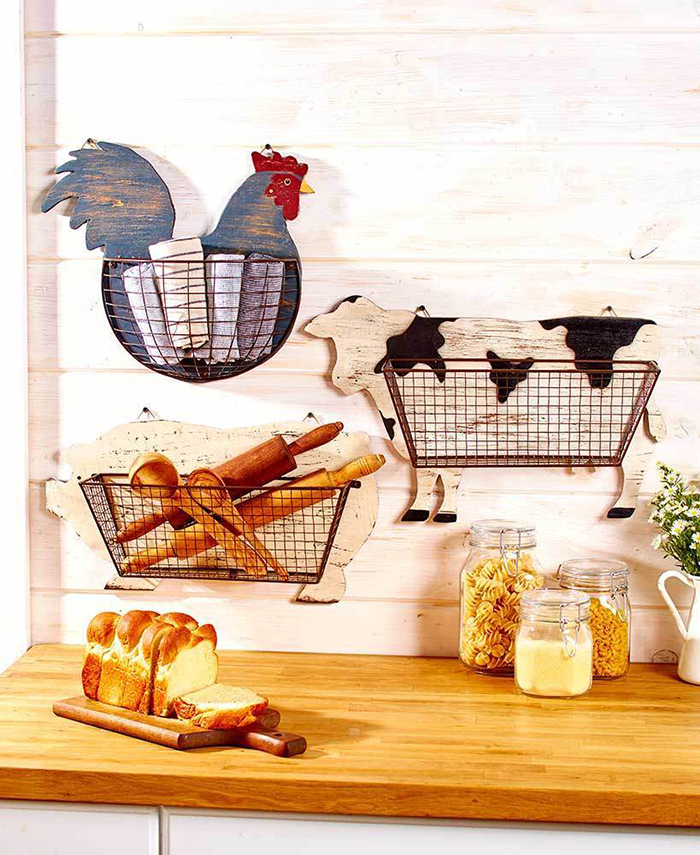 Try adding a few to your walls or use them to store pillows and blankets next to your sofa.
Add dimension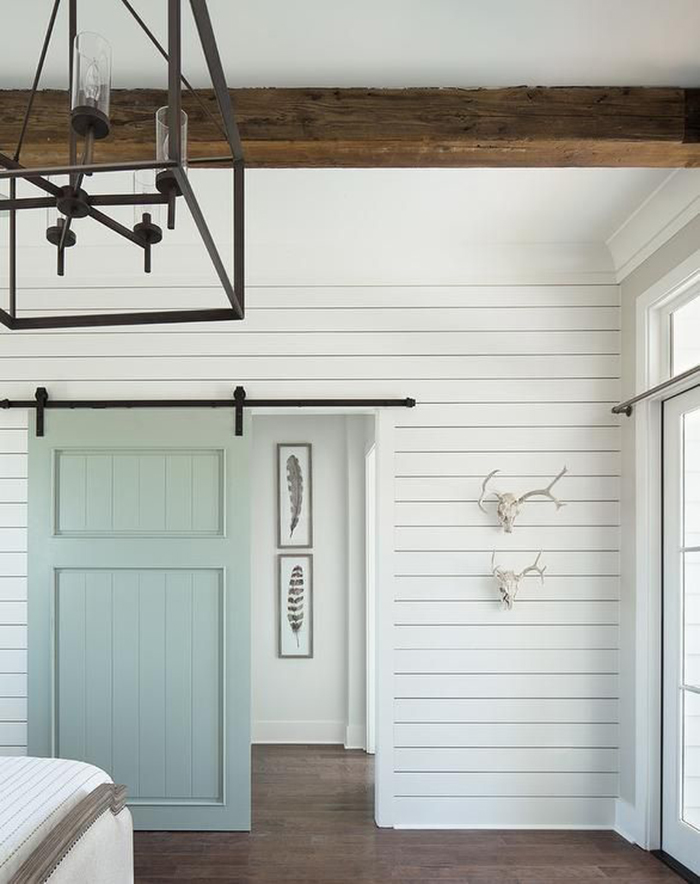 One thing which is very typical for the farmhouse style is that the walls are full of texture and dimension. Start small and consider adding a beadboard, wainscoting or shiplap in your home. It will immediately change the look and feel of any space.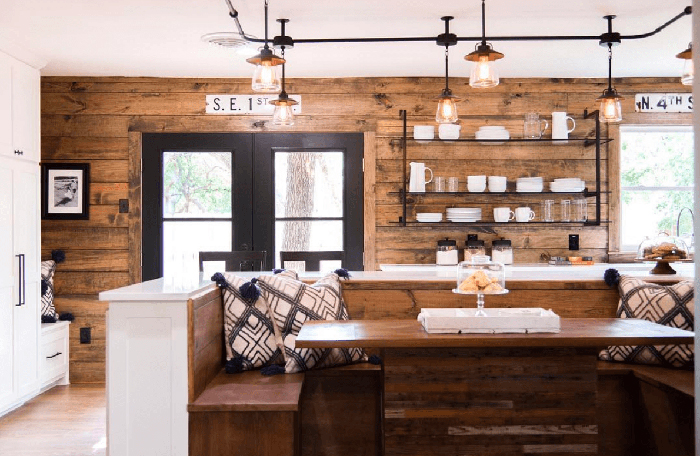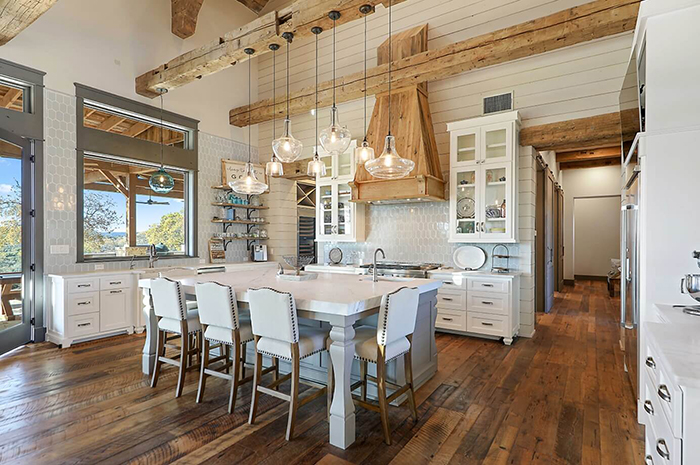 If you like the farmhouse style but you wonder if it is still trendy, the answer is YES. What's more, with movements like zero waste, minimalism and simple living gaining popularity, we believe this style will become even more preferred in the coming years.