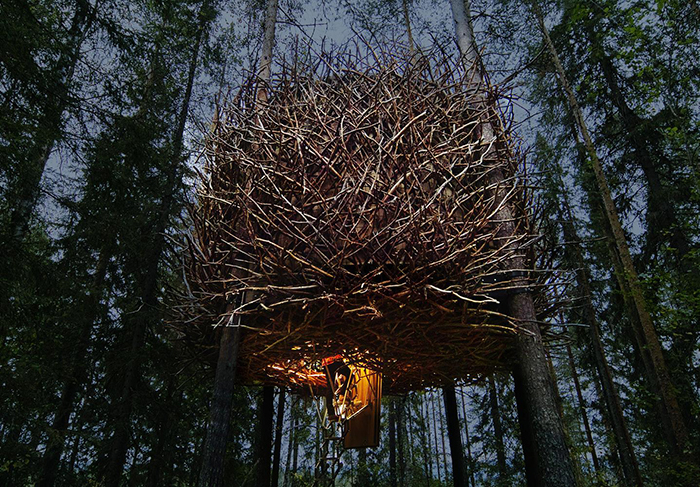 As kids, many people dreamed of having a treehouse place – a secret haven where they could meet friends and play games away from their parents. Some people still dream about a house in the tree, even though they are adults. For some people the tree houses are not exotic at all. In New Guinea, the Korowai people live in a tree dwelling all their lives. In fact, the raised homes have many benefits. They help protect the food and belongings from raising waters, rodents and other animals by keeping everything above the ground.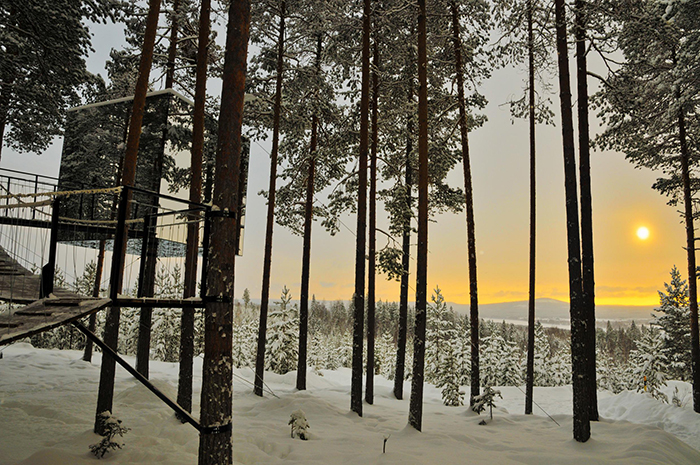 Luckily, the modern treehouses are much more than just a dream or an exotic living space in a far-away land. For those who seek to make their childhood dream come true and are looking for a unique way to travel and relax, designers and architects now offer some unbelievable treehouse park accommodations. These luxurious hotels have long outgrown the traditional concept of wooden cabin, featuring multiple floors, modern design, glass and mirror elements etc. As more and more people want to turn back to Nature and to be closer to its beauty and peace, architects are coming up with even more interesting and fascinating projects. They are building tree dwellings and hotels which seamlessly fit into the environment and become part of it. The main idea is to go back to Nature without changing it and improving our relationship with it.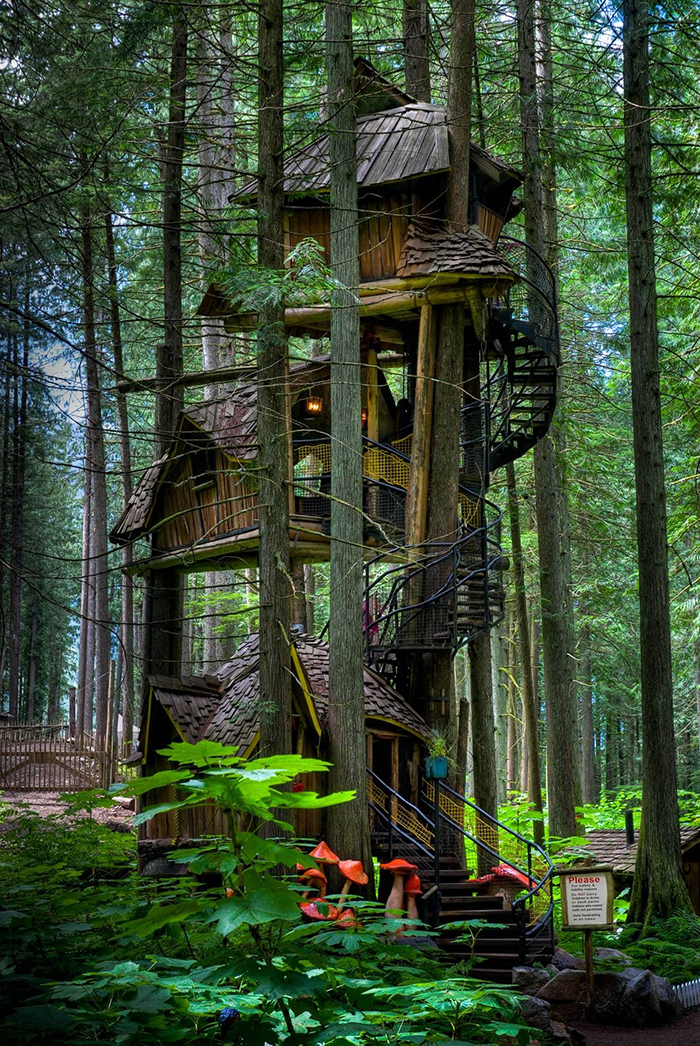 We are excited to share the best examples of these new projects that are taking architecture and design as close to Nature as possible.
Mirror Tree House, Sweden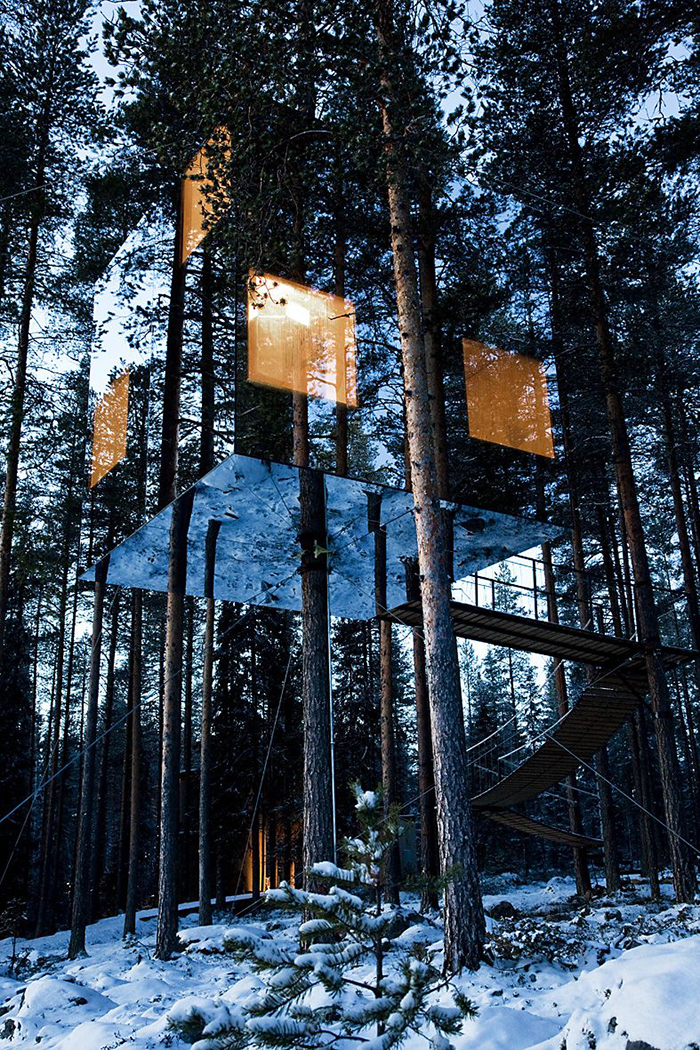 This house has an astonishing design. It is almost invisible and perfect for hiding. It is part of a Tree Hotel project in the North of Sweden.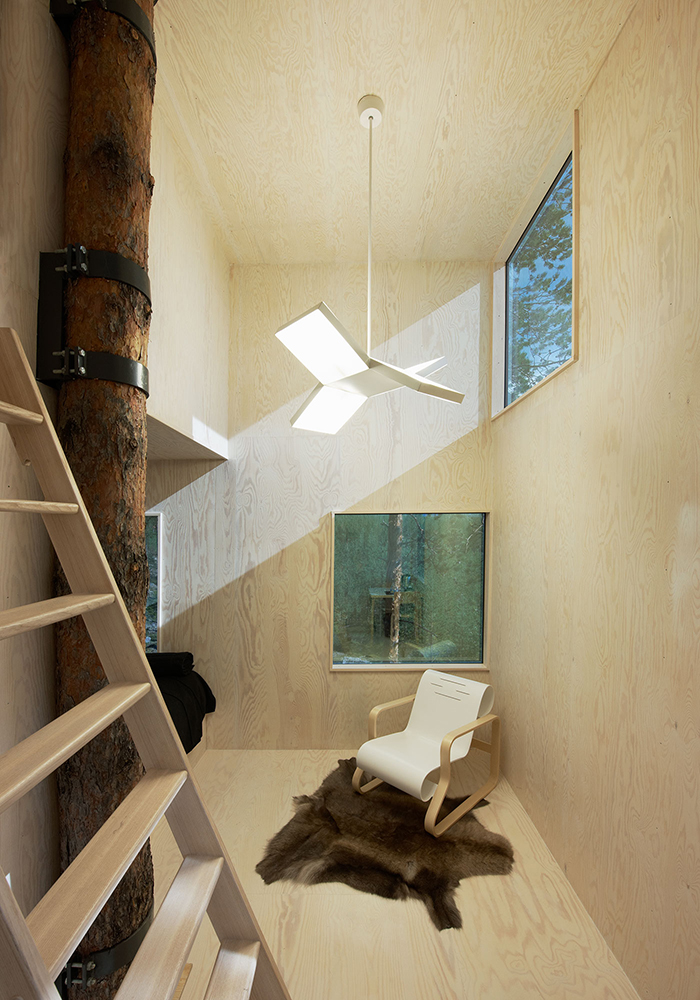 The house is modern and cool, and its mirror walls reflect the surroundings.
The Bird's Nest House, Sweden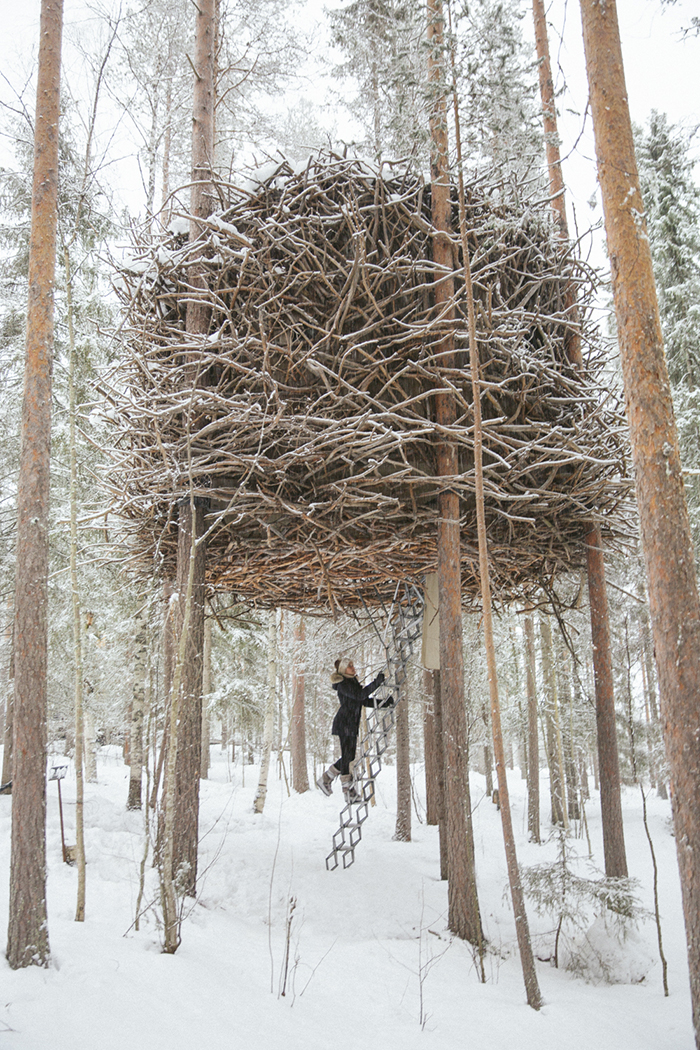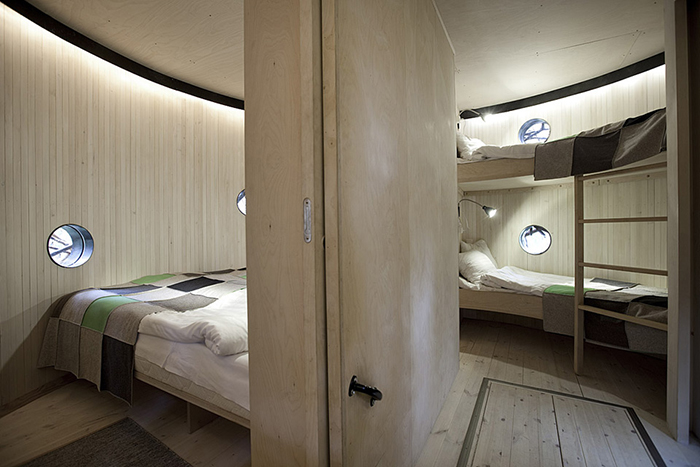 This tree house may seriously confuse the birds in the forest. It looks like a massive nest from outside, but inside it is modern and luxurious.
Three Story Treehouse, Canada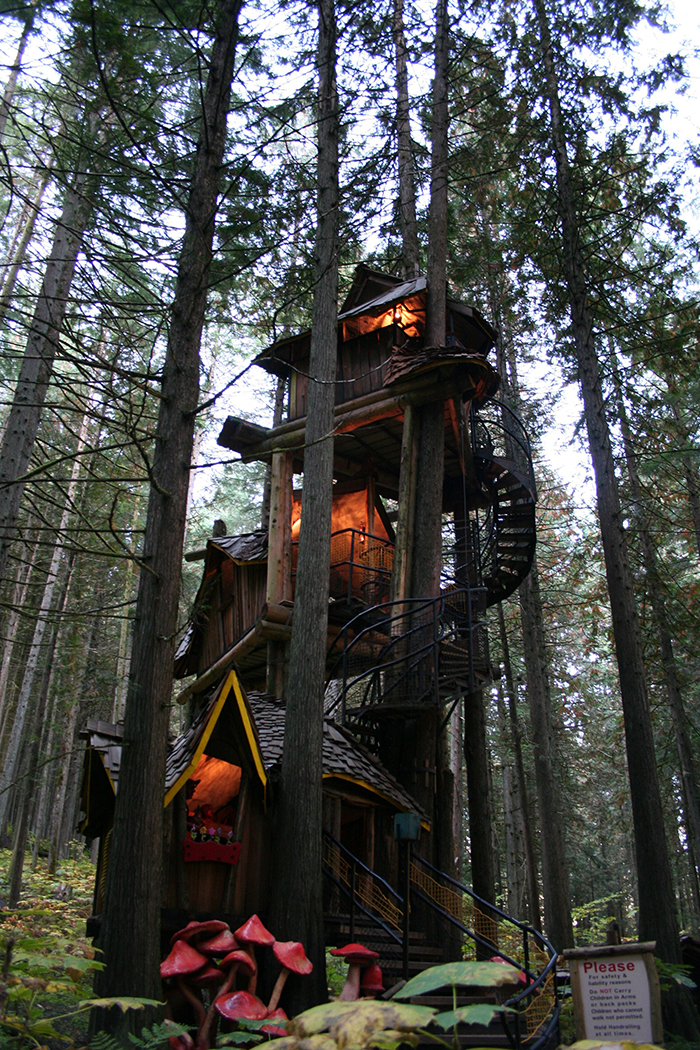 Why have a simple, single-story tree cabin, if you can have something much more exciting. This tree house is famous for being the tallest in British Columbia. It is somewhere near Revelstoke.
The HemLoft Treehouse, Canada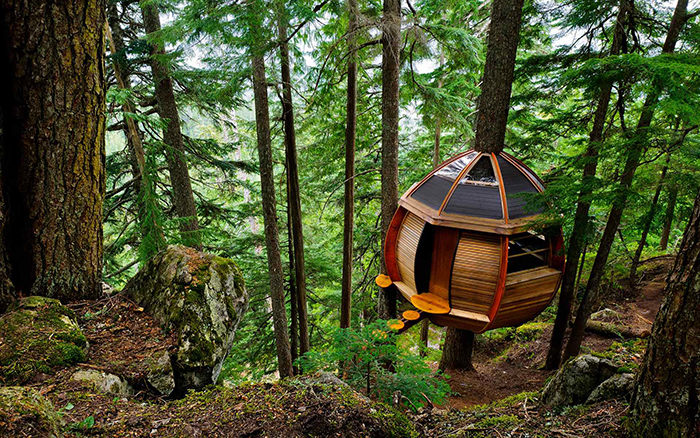 This house is built by a software developer Joel Allen, who retired at the age of 26. He then became a carpenter and fulfilled his dream to build a cool house in the tree. His personal project became so famous that it was featured in design magazines around the world.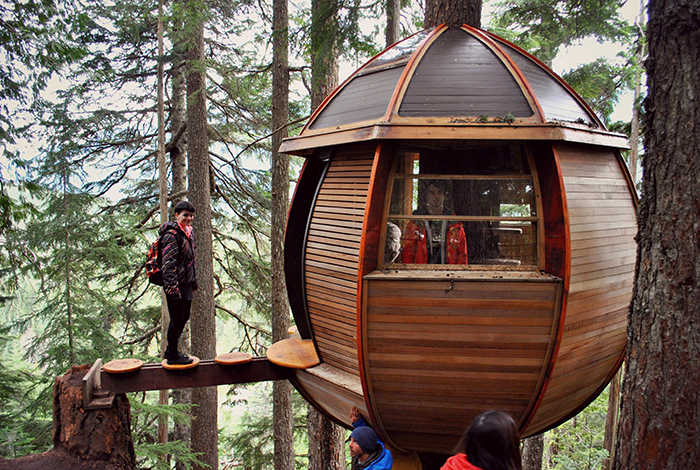 Yellow Treehouse Restaurant, New Zealand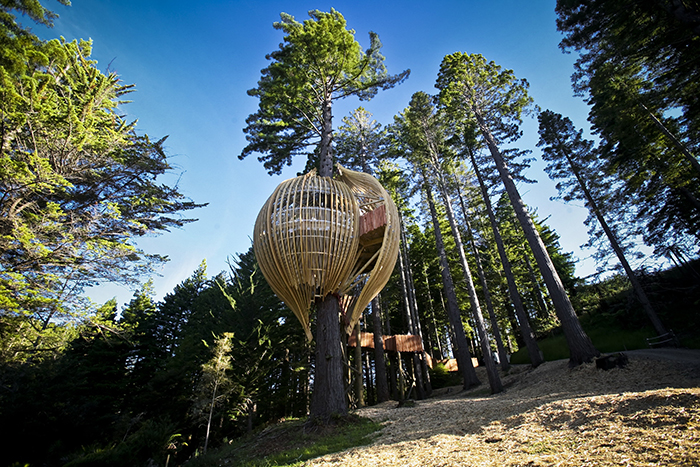 This is probably the most unusual and amazing dining experience one can get. A treehouse in Auckland, New Zealand is turned into a restaurant wrapped around a tree. It hosts up to 18 guests at a time and the experience is definitely worth it.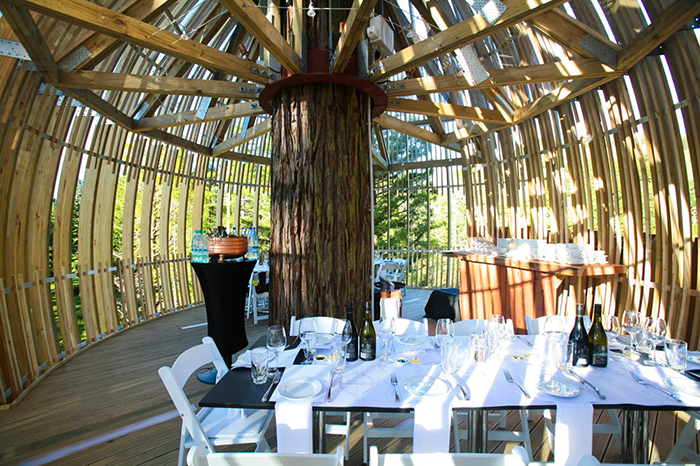 Would you choose to spend your holiday in the forest treehouse? Or maybe you want to wine and dine up a high tree. Now it is possible to make your childhood dreams come true without even building your own tree dwelling.