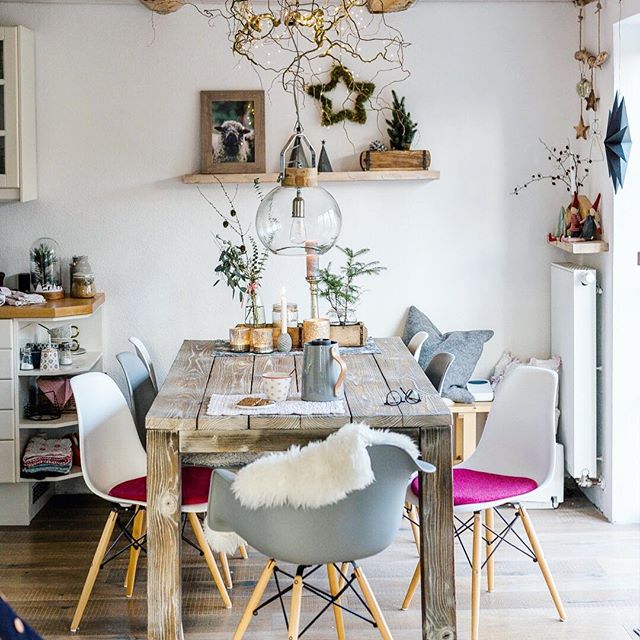 One of the most enjoyable activities around the Christian holiday is making Christmas table decoration. What better than this, the place where we eat to be beautiful? With an appropriate Christmas decoration, the atmosphere will change significantly. Accentuate the red and green colors. If nothing comes to mind, look at the pictures we have chosen for you and get inspired.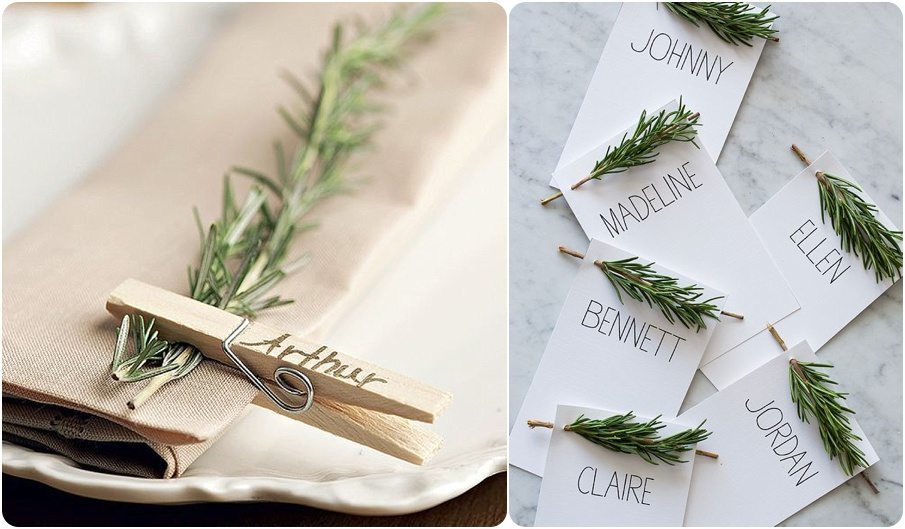 Each Christmas table decoration has its own charm. Whatever you choose to do, if it is arranged with love and desire it will look amazing. You only need to spend a little time. Furthermore, seeing the charmed faces of your guests and your family will make you even happier.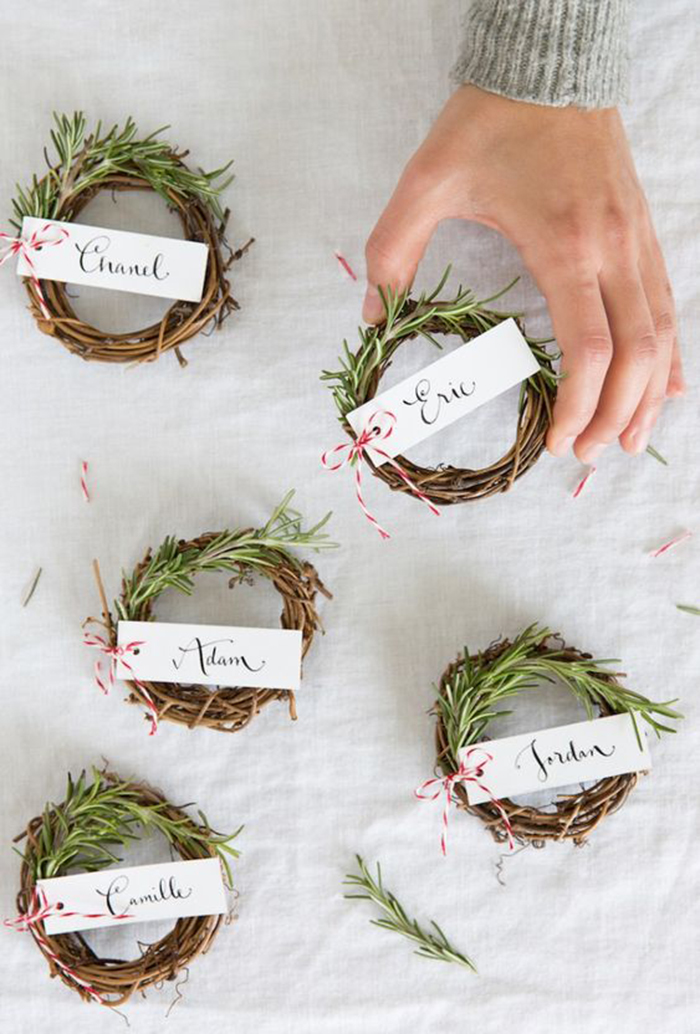 Each housewife strives to have something unique and different in her home. It is good that you use the same colors for Christmas table decoration as the ones used for Christmas tree and the rest of the holiday decor in your home. Whether you bet on classic red or shimmering shades like gold and silver, it is important for the decoration to create a very festive and lofty mood.
Candles on Christmas Table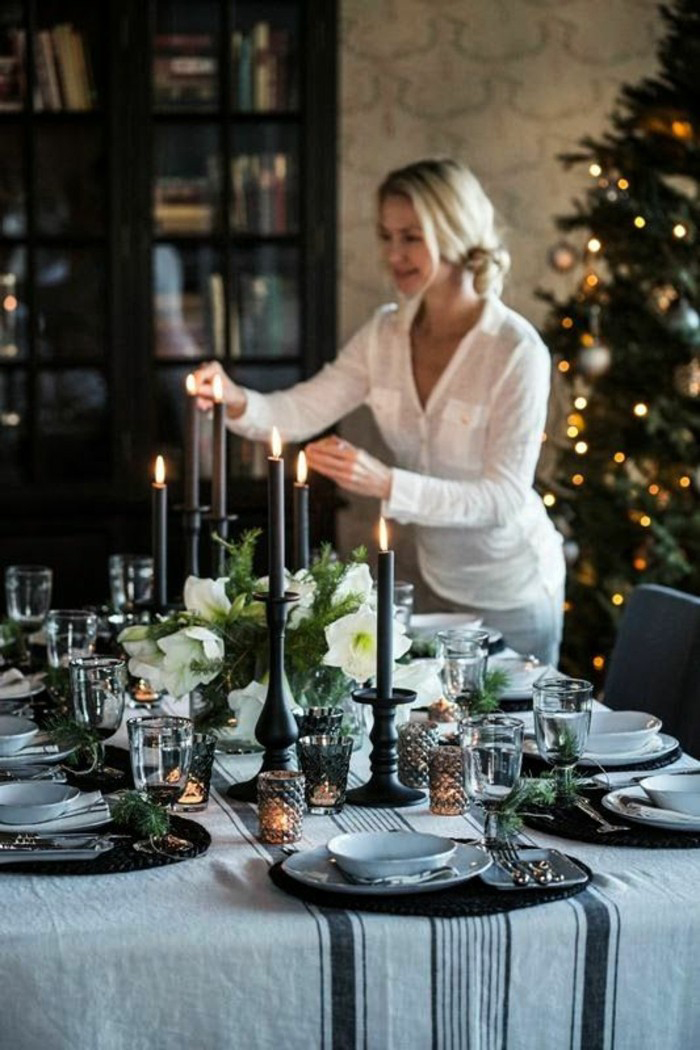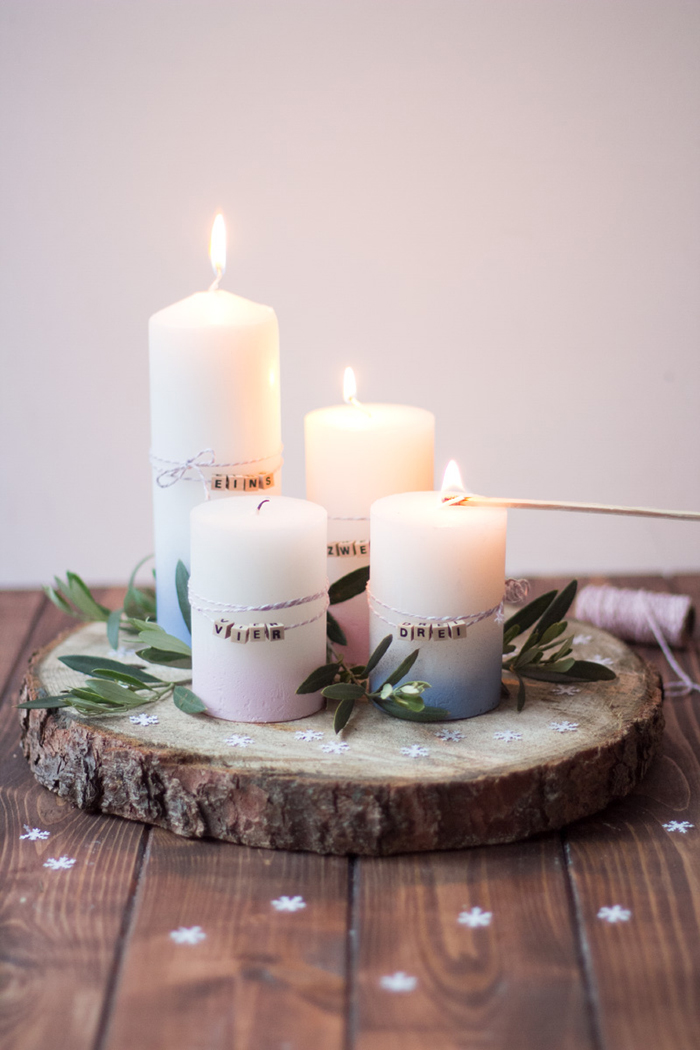 Candles are always beautiful, up-to-date and often chosen for table decorations.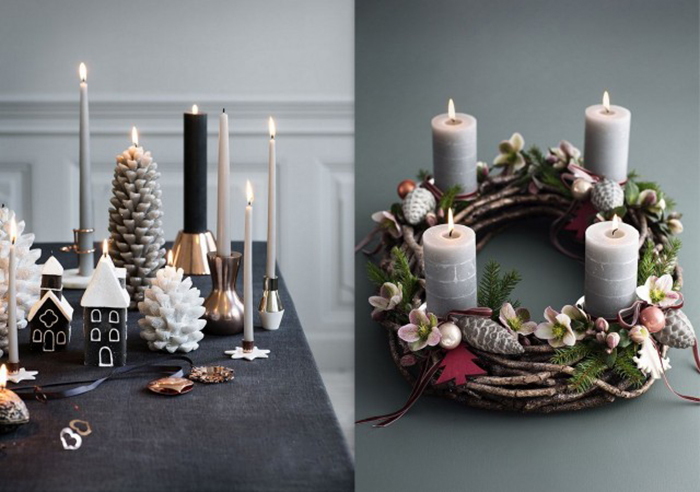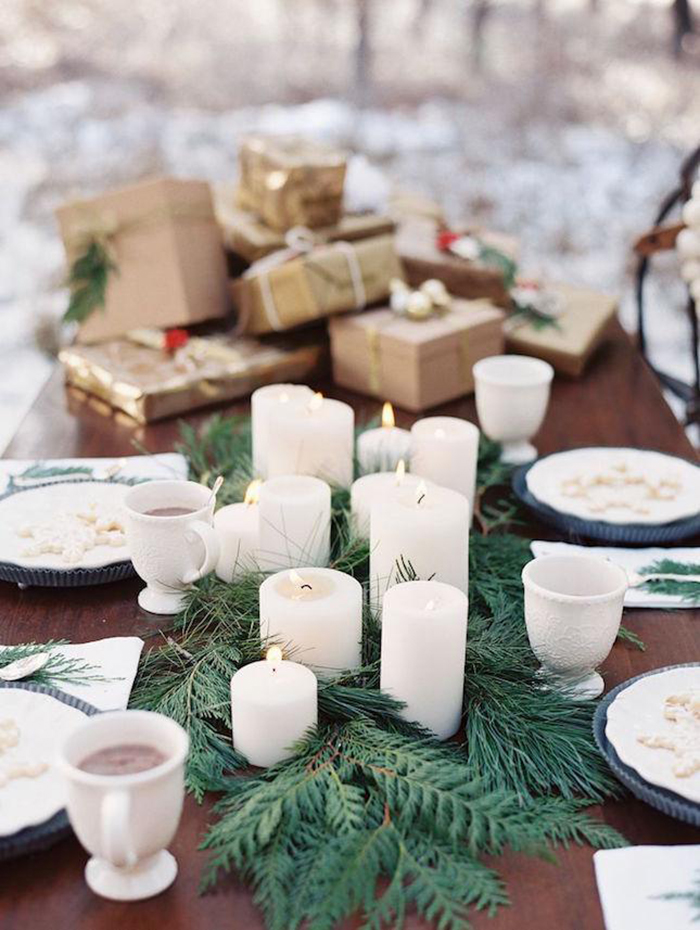 They give coziness in a particularly beautiful way. Do not hesitate to add candles on your festive table.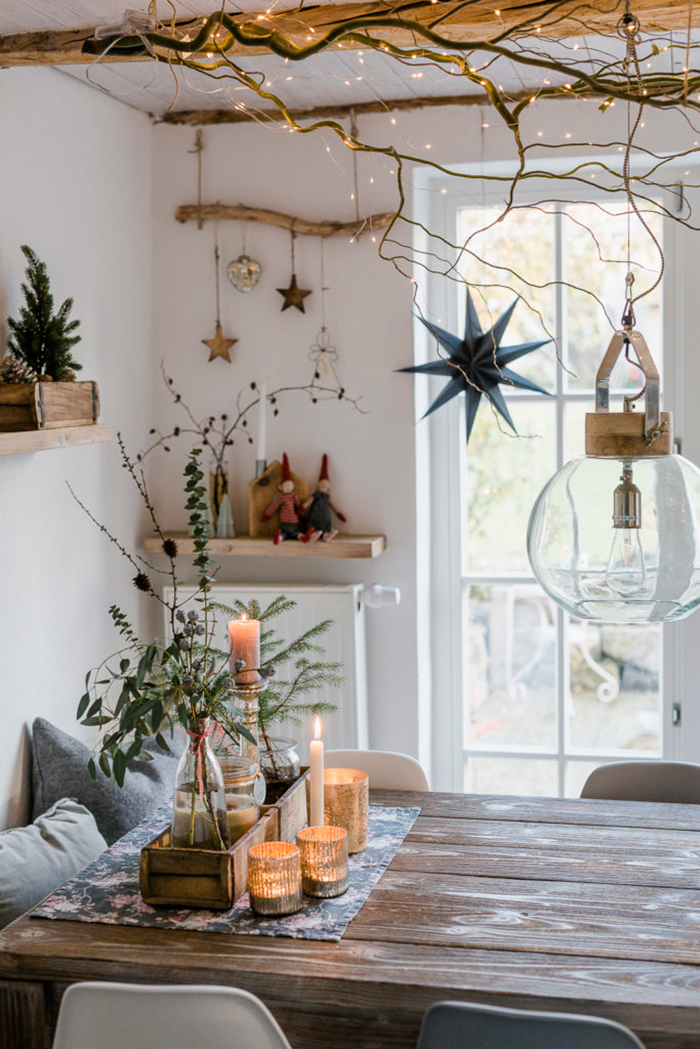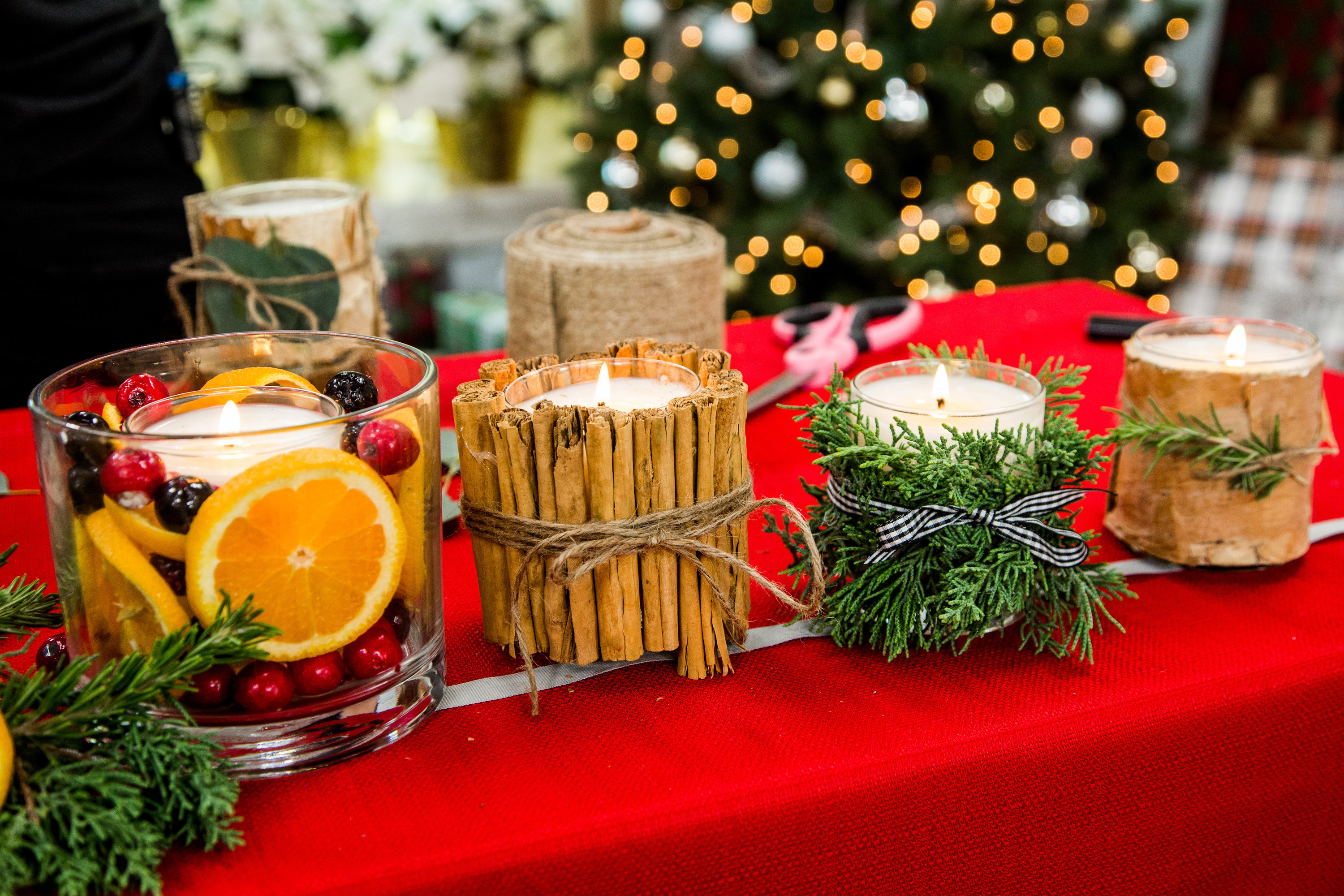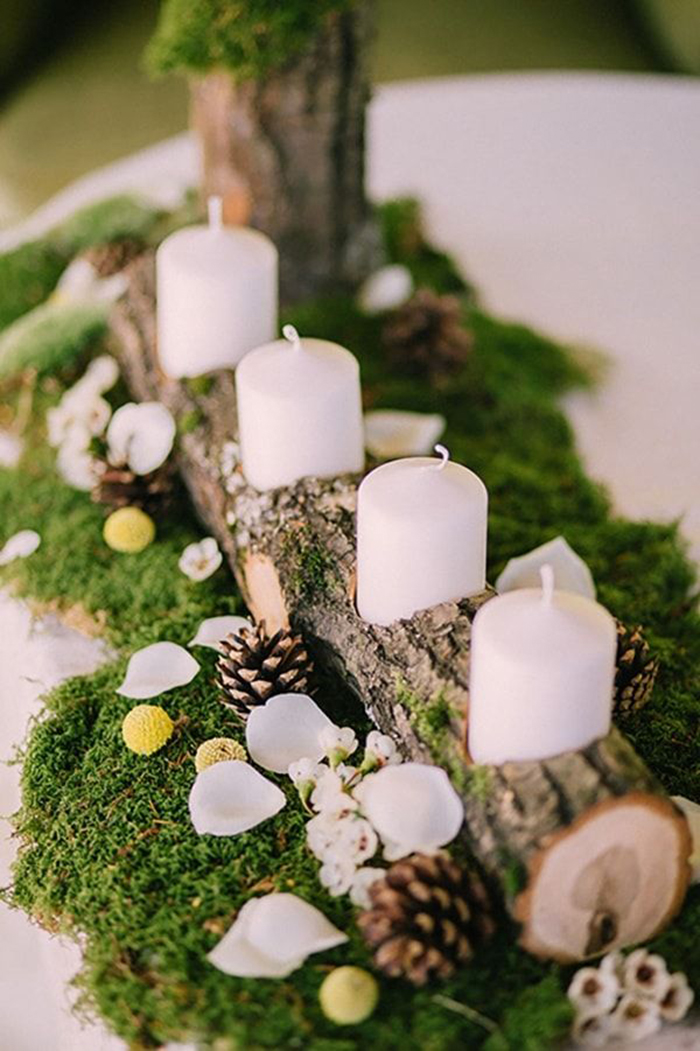 Arrange them with cones, asterisks and Christmas toys.
Wooden Christmas Table Decoration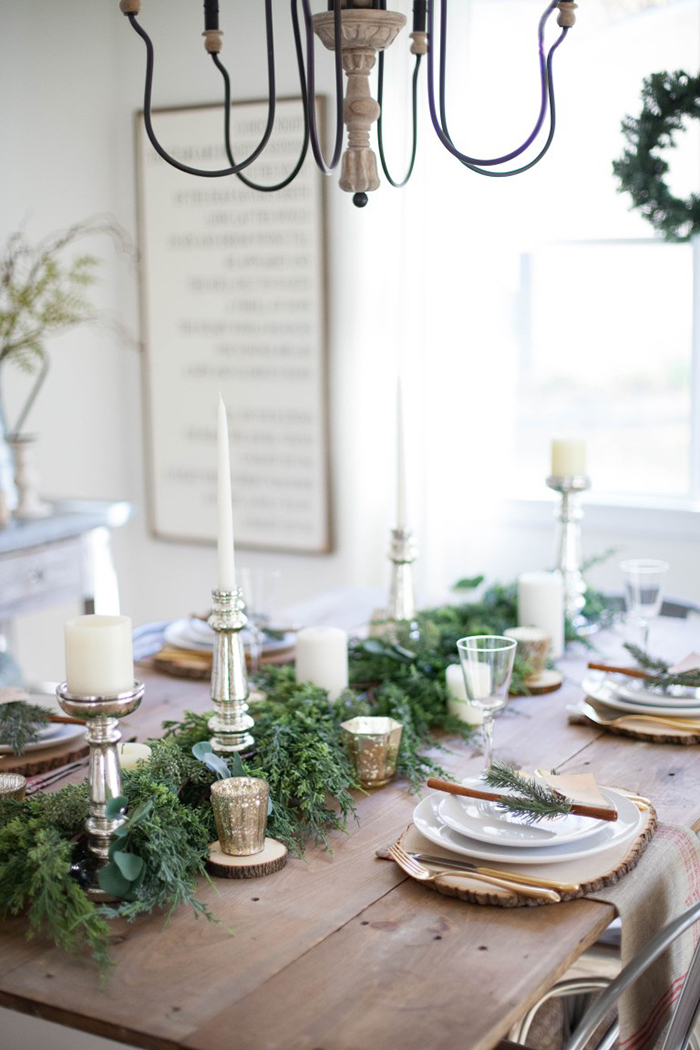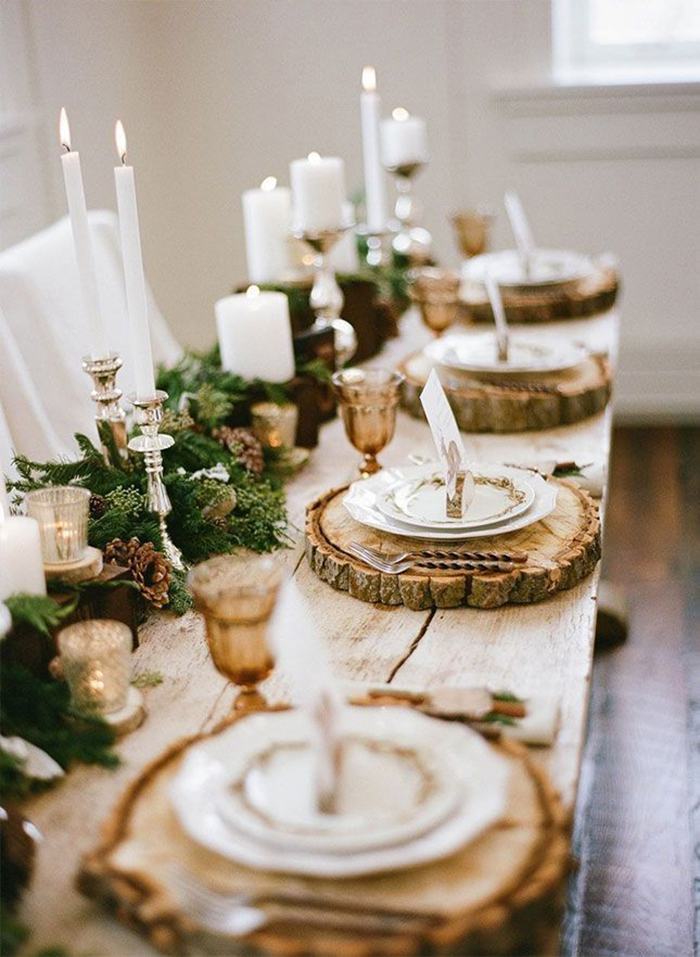 How about decorating the table with natural materials? The tree is used as a feeding mat, the napkins are folded and tied with string, aromatic cinnamon sticks, green twigs and the name of each individual family member.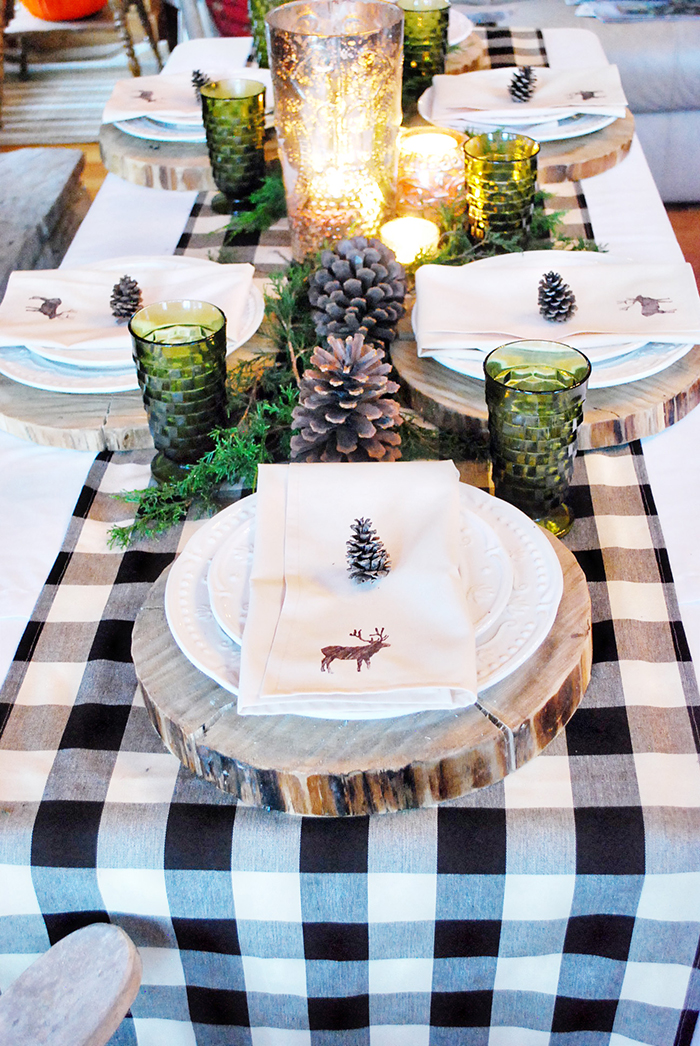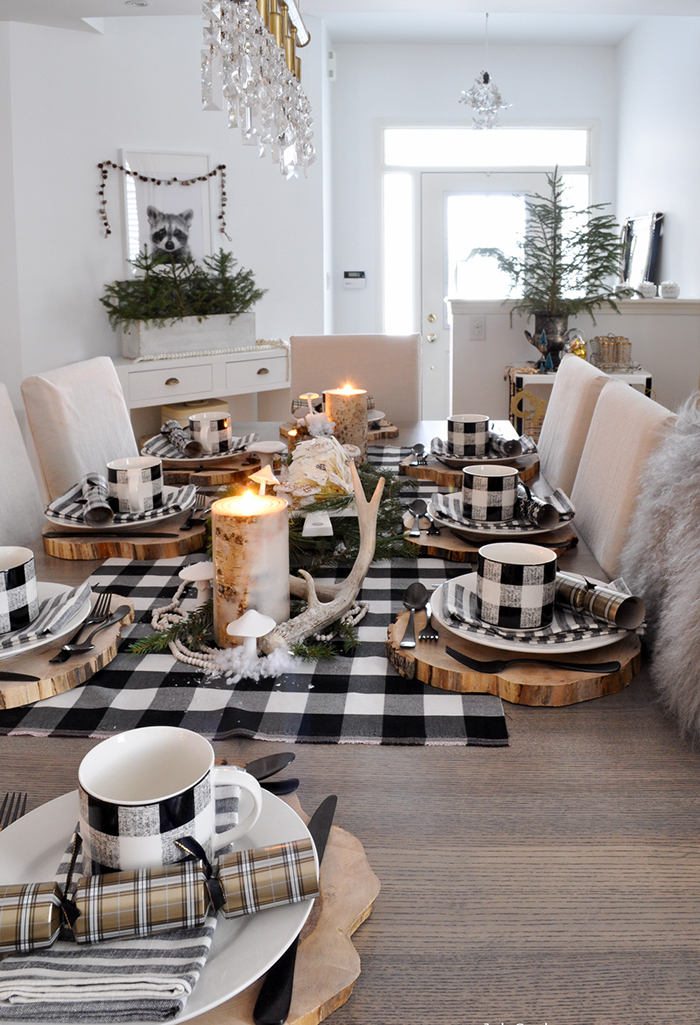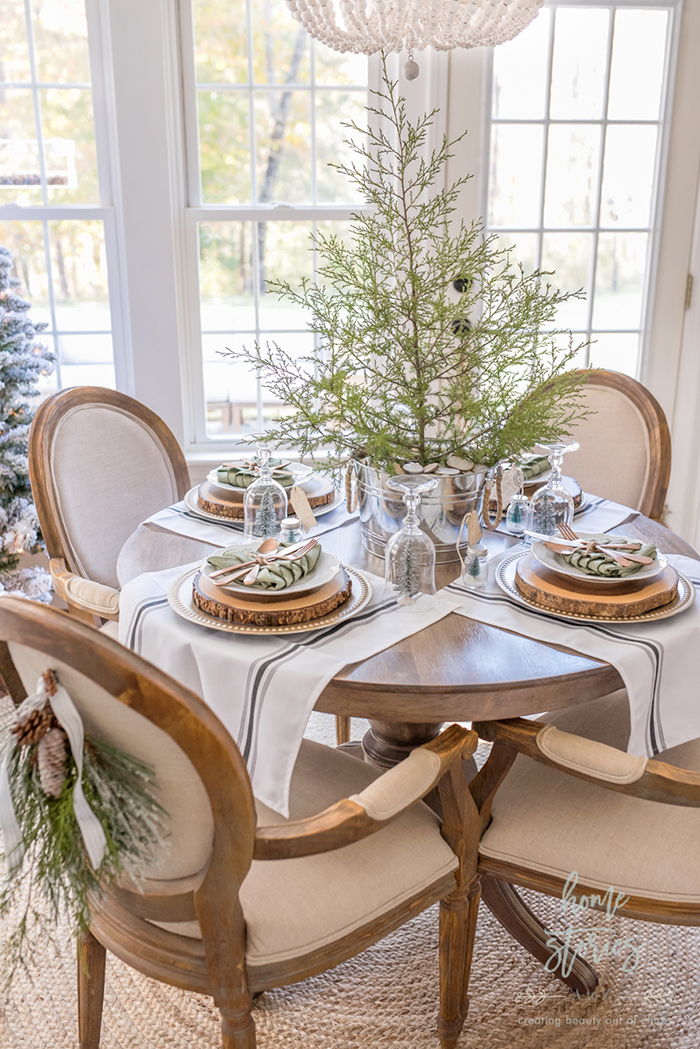 Cones and fir branches form a great holiday in the middle of the table. An interesting, grabbing and budgeting solution for decorating the Christmas table.
Modern Christmas Table Decor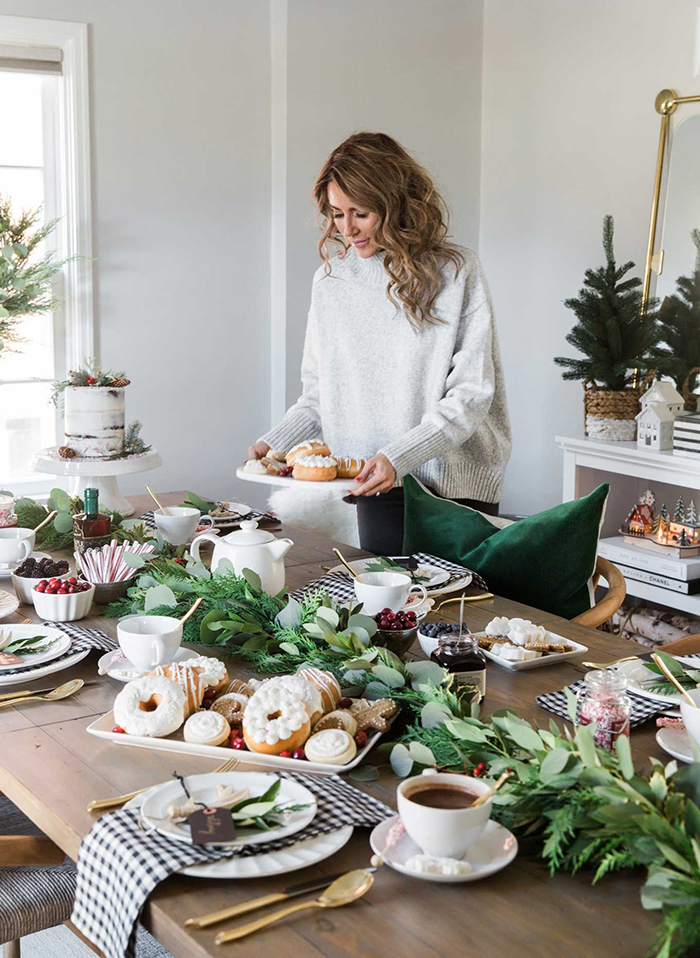 As we have already mentioned, we have something for everyone.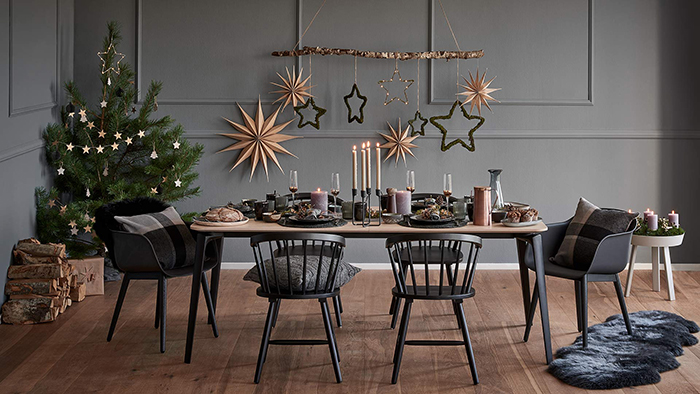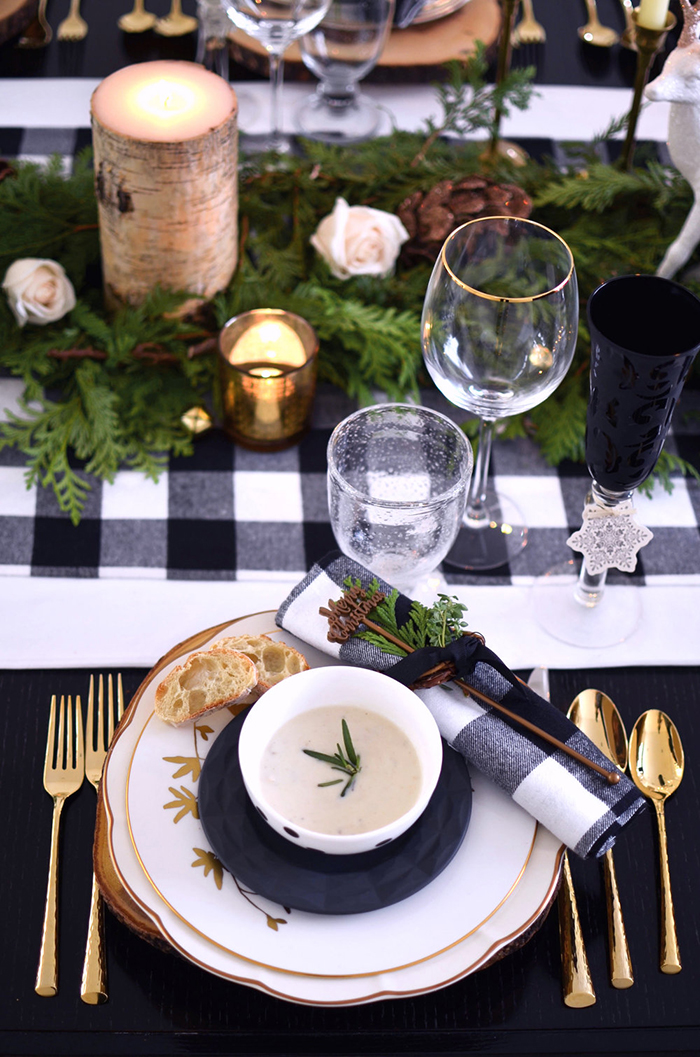 This modern Christmas table decoration in gray, black and gold looks pretty stylish. Of course, something green is always good on the table.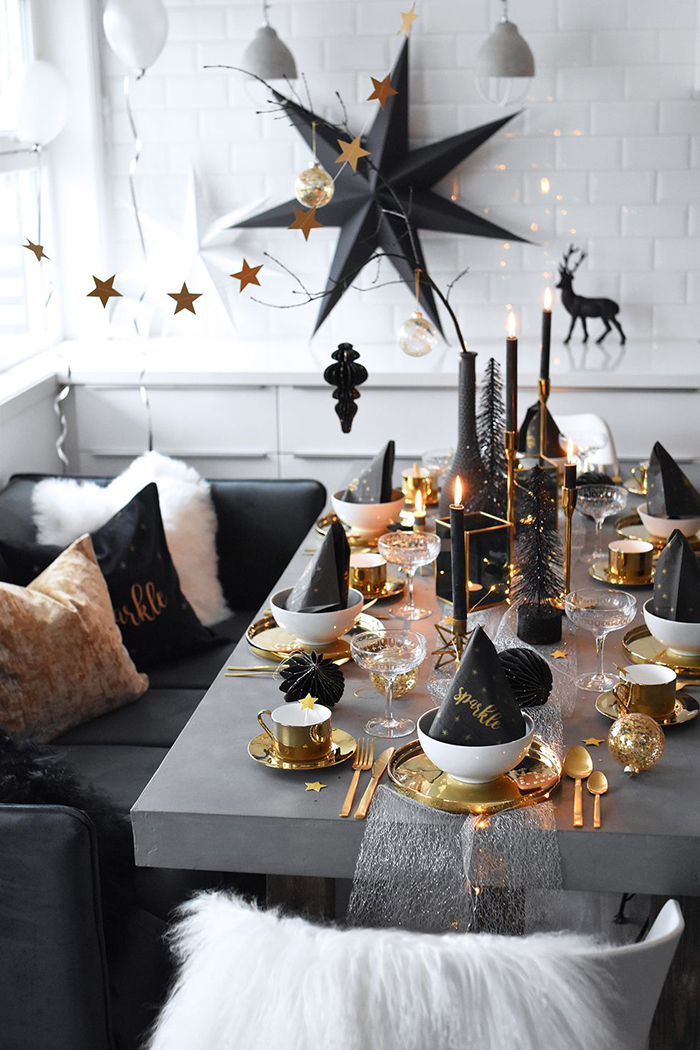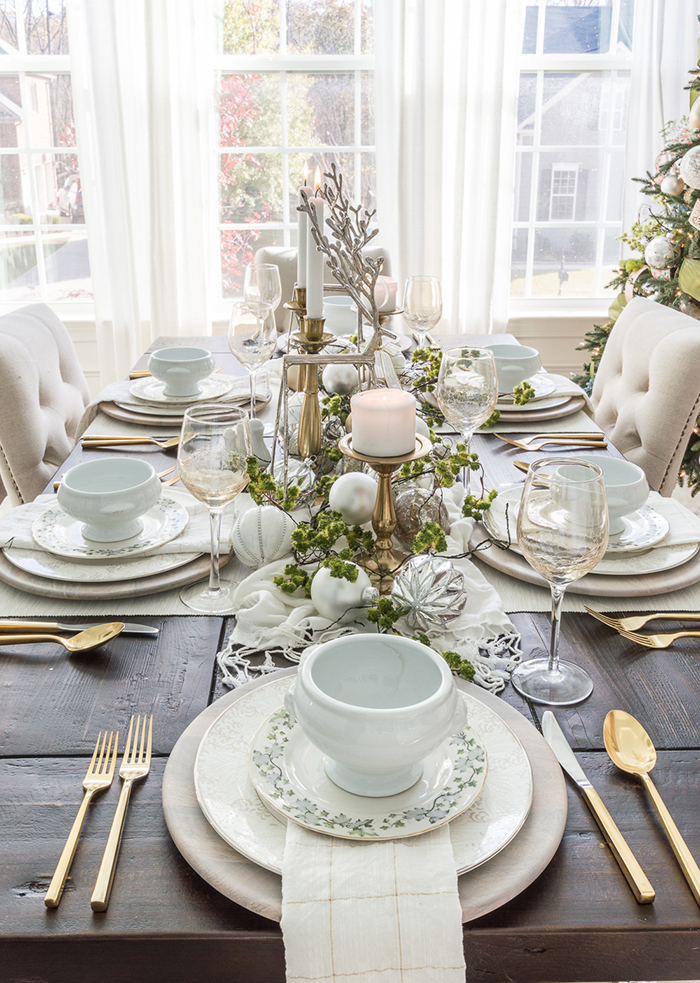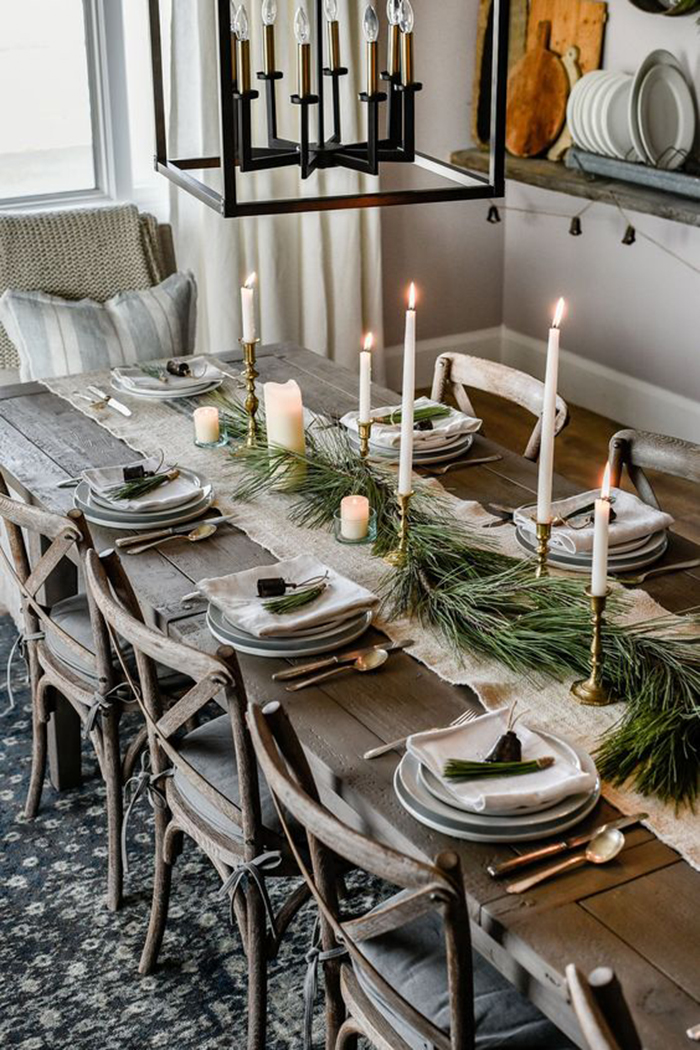 Simple, sophisticated, but festive!
Glamorous Christmas Table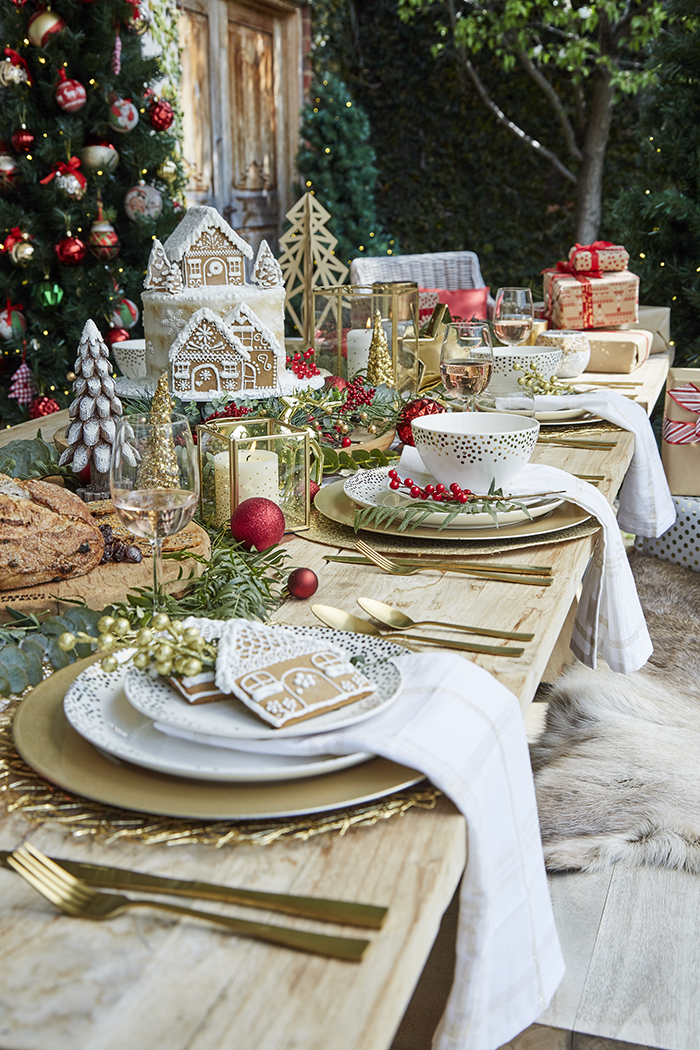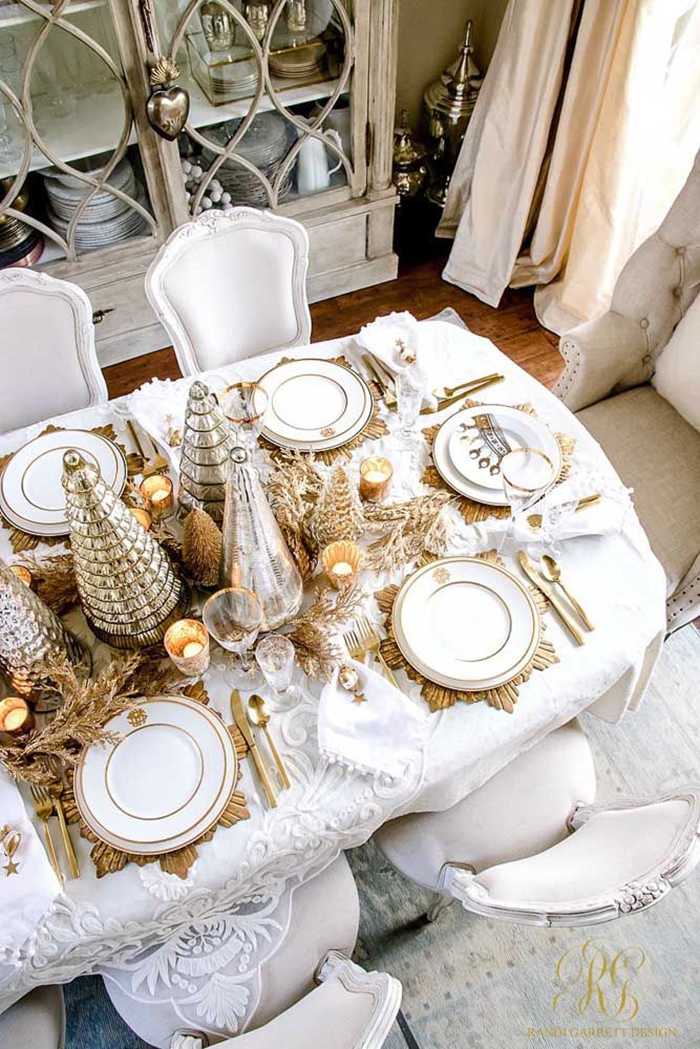 Luxurious, glamorous and lavish decorations for the Christmas table – why not! Christmas is the time when there is no limit to a dose of brilliance, mood and dreams.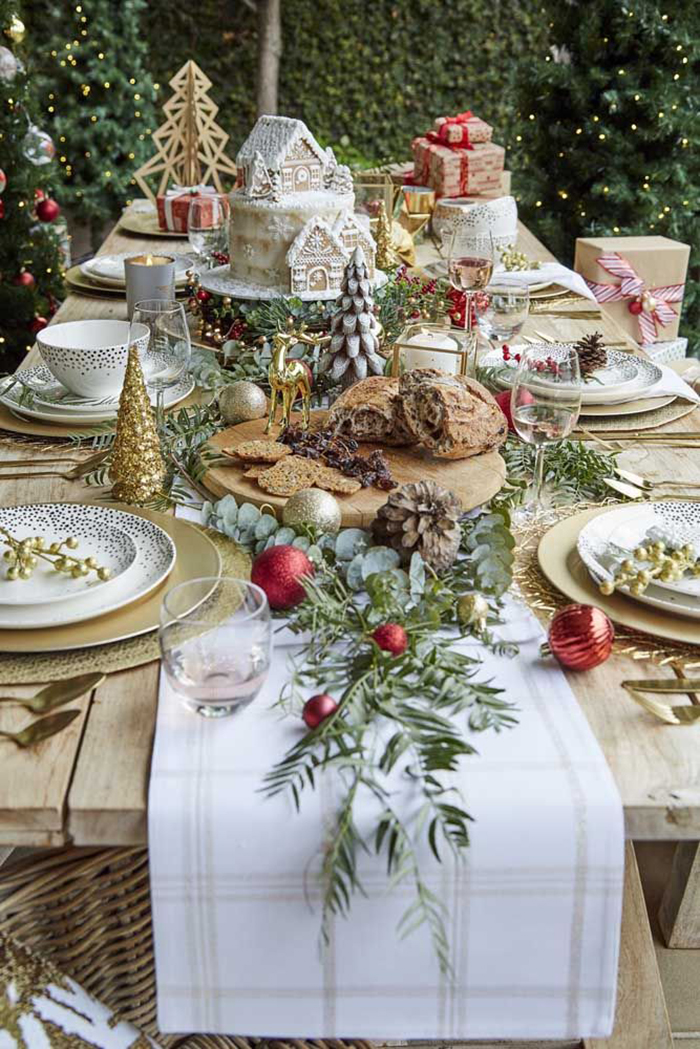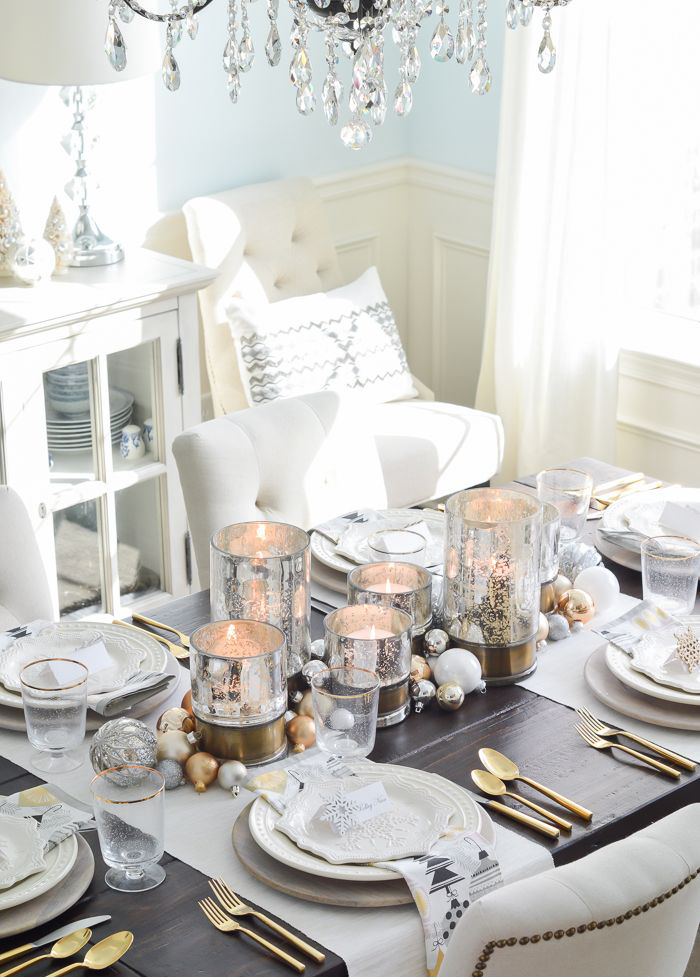 So decorate your table festive and welcome the coming holidays.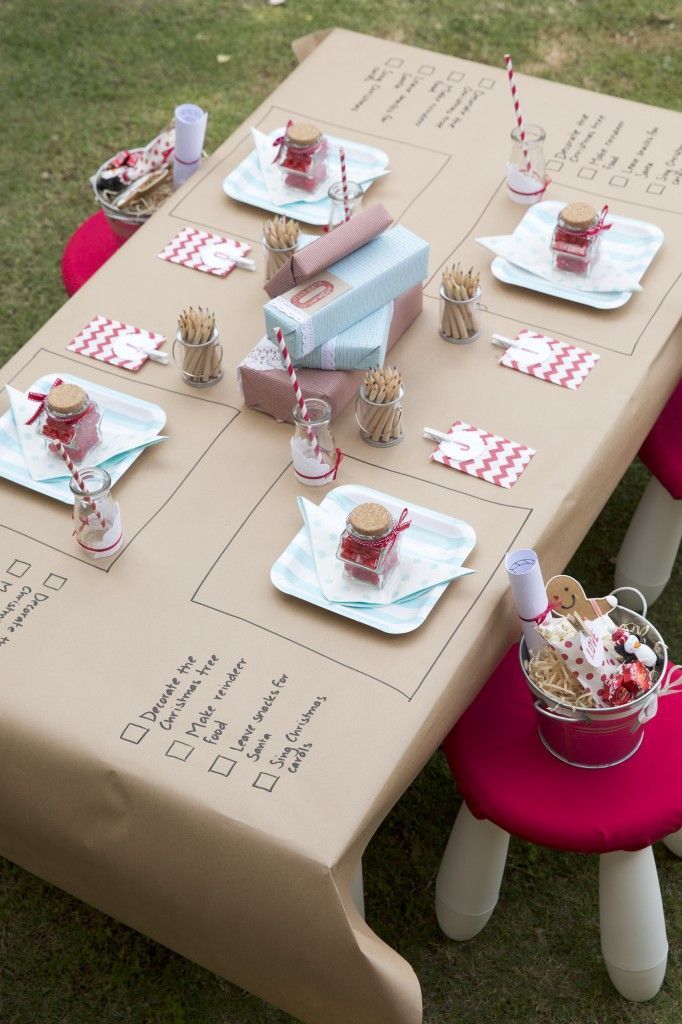 And of course, don't forget your kids. Make their Christmas day unforgettable and fun with festive kids table like this one. They will appreciate it for sure!