Studying and working from home is something most of us needed to adjust to in 2020. However, global COVID-19 pandemic has also changed the way we spend time with our loved ones. If you want to rejuvenate your love life, then you are in the right place. Here are our top 7 ideas for an indoor romantic date you can have in the comfort of your home. Enjoy!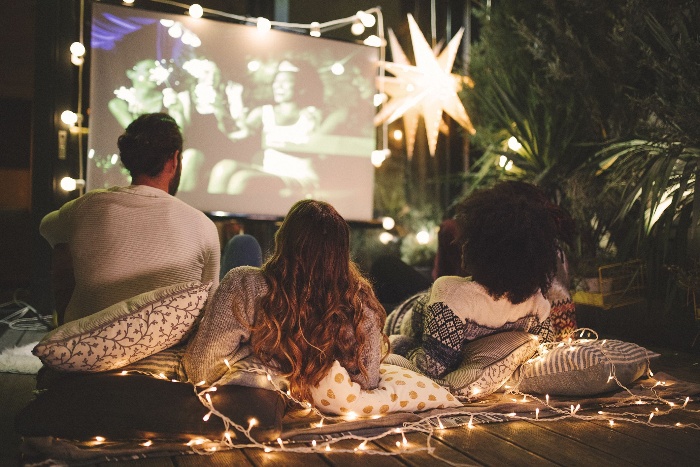 #1. Hold A Movie Fest
There are so many classic rom-coms to choose from when you want to hold your own film fest. "10 Things I hate About You" (1999), "Something's Gotta Give" (2003), "Love, Actually" (2003), etc. These are just a few of the cute movie date ideas that can really help you set the mood for a romantic evening.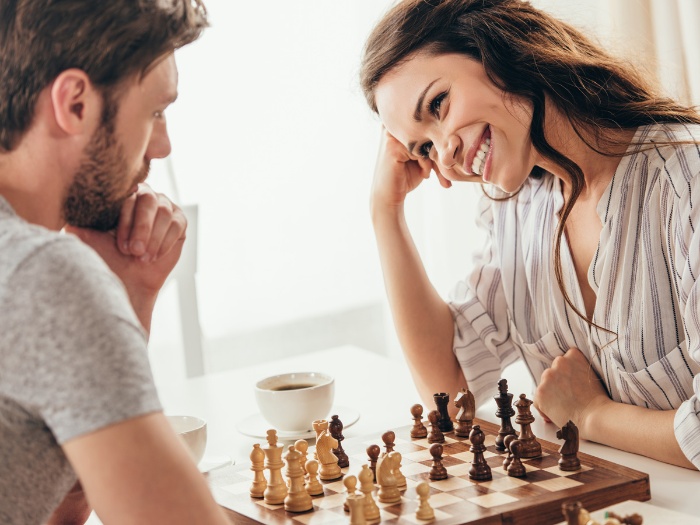 #2. Play Games
If you are looking for funny and cute date ideas in winter, consider running a little friendly competition. For instance, you can play a classic board game or try out your children's gaming system.
#3. Dance
Dancing can be so funny when you don't worry so much about making the perfect moves. So, put some music on, grab the hand of your partner and simply enjoy your romantic date. And if you really want to learn new moves, you can turn online dancing lessons into your new winter hobby.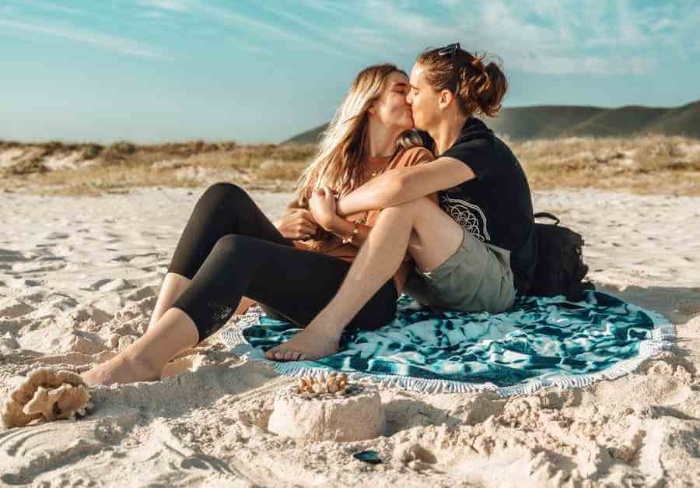 #4. Have A Beach Date
If you love the sand and the sea, then you will certainly appreciate romantic beach date ideas. Yes, it may not be possible to have a fun beach date in the winter. However, you can bring the beach to your home.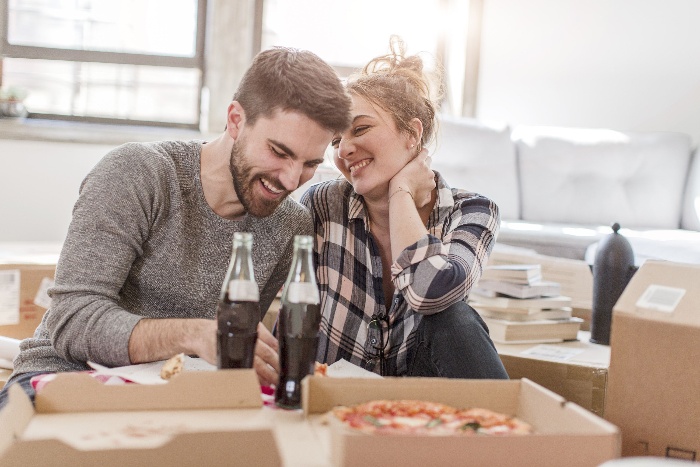 First, look for a simple and stylish home décor that can help your house feel like a beach. Second, wear a beach party outfit. Third, play some Latin music with ocean waves. Forth, make coconut cocktails. And last, but not least, relax and enjoy.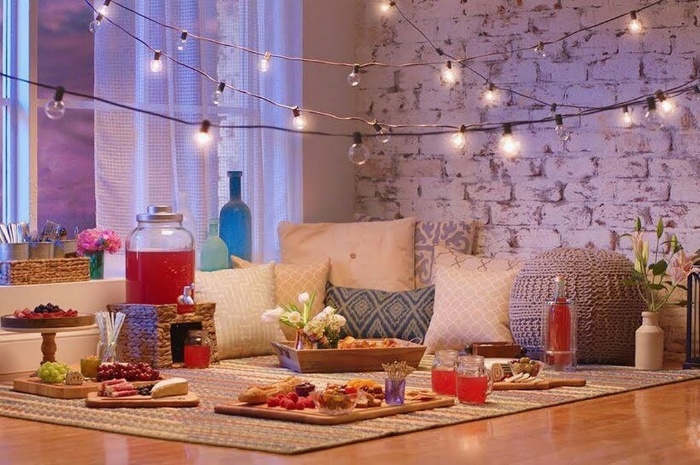 #4. Have A Picnic In Your Living Room
Parks and forests are very cute date places. So, if it is cold outside, have a picnic at home. Simply order some spicy food, cuddle up under a blanket and you will be one step closer to foreplay.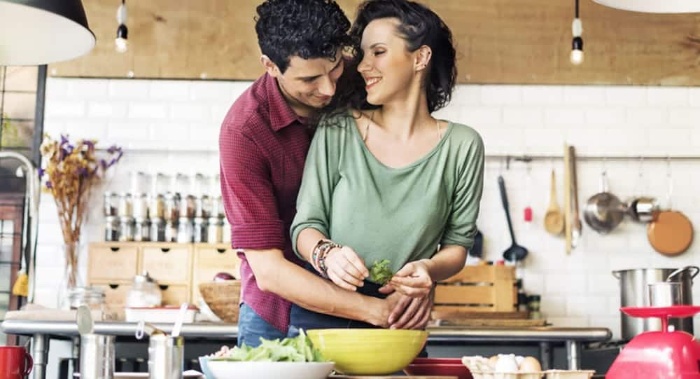 #5. Cook Together
It might not be easy to go to a foreign country right now. However, you can dedicate a romantic date to tasting a new culture. Simply choose a cuisine you haven't tried and delve into cooking something different.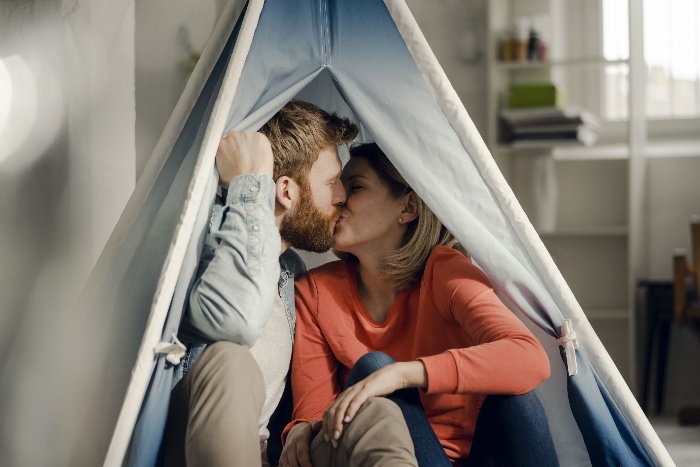 #6. Camp Indoors
If you want to turn your living room or bedroom into a love nest, consider having an indoor camping date. You only need a couple of chairs, blankets and a few couch cushions and your love nest will be ready.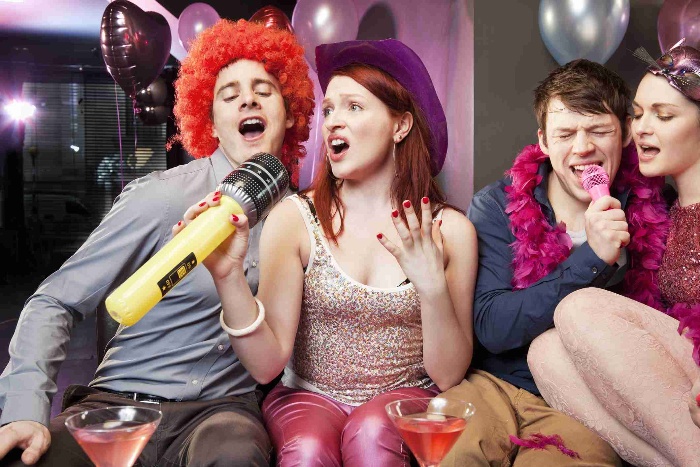 #7. Have A Karaoke Or Lip Sync Night
If you want to spend a really funny romantic date, consider singing your hearts out or lip-syncing songs. Choose songs that help you loosen control and you will look as though you are killing it on the mic.